IndigoVision CCTV Software
(7)
CCTV software products updated recently
Can CCTV become a more effective tool?
We all know that having CCTV around your home can help to protect you and your family. Without CCTV, you could end up in danger and an intruder could get away with breaking into your house, hurting your loved ones and stealing your possessions. Similarly, without CCTV in the office, you'll be leaving yourself open to all kinds of damage and could lose a lot of equipment in the process. In short, making sure you have CCTV is important for both home and business security. However, it can be improved to become a more effective system so that you're better protected, and can even deter a potential intruder without having to panic. In our world of ever-changing technology, we're able to upgrade and enhance our CCTV systems so they can become a monitored system. Remote CCTV monitoring is an ideal way to protect everyone and everything whether you're at home or at a workplace. What is remote CCTV monitoring? For a long time, CCTV was one of the best ways to keep your home, the office and people safe. But people started to notice that it would only deter people so much of the time and often the cameras were ignored by intruders. They would just cover their faces and hope for the best as they steal from a home, office or any other premises. Remote CCTV monitoring is a system that can loop into your existing CCTV, or come preinstalled with a new system. This technology sends a feed to a control room full of trained operators that are on call 24/7. Within this control room, operators are able to respond to any sort of distress call or unauthorised movement on the property line. How does it work? Remote CCTV monitoring works by attaching to a live feed of your CCTV system, existing or new, so that the signal and images can be passed to a team of operators. These operators are on hand 24/7 so that if there is a problem, you know that you're safe in the hands of a specialist team. The specialist team has been trained to mitigate the chances of somebody breaking into your home when the system is triggered; similarly they call the local authorities instantly so that the potential intruder has less time to flee the scene. This is especially important if an intruder is already inside your property because they have less time to steal your items and leave. Without CCTV in the office, you'll be leaving yourself open to all kinds of damage and could lose a lot of equipment in the process One of the biggest questions that revolve around remote CCTV monitoring is the idea of operators watching the CCTV at all times. Luckily most remote CCTV monitoring systems will incorporate a motion detection system to accompany your CCTV. Motion detection offers the ability to alert a control room if there is an unauthorised entry to the property line. These motion detection systems are state-of-the-art and so, depending on the system that you choose, they can watch over your property from a number of angles. Once the motion detection system has been triggered and the alert has been sent to the control room, then and only then will the operators get involved. This means that until the motion detection system has been triggered, nobody will watch your live CCTV feed. After one of the systems has been triggered, one of the specialist operators will instantly jump into action. This means that they can take different measures to deter any potential intruder and make sure that they do everything in their power to stop any damage or theft from the premises. In addition to the motion detection system and CCTV, you are able to opt for a public address (PA) system too. This means that an operator is able to shout commands through the PA system and potentially scare away any intruder. The intruder will also be warned about the fact that local authorities have already been called to the location. Remote monitoring versus traditional CCTV Motion detection offers the ability to alert a control room if there is an unauthorised entry to the property line Having a monitored CCTV system means that you're able to better protect yourself, your business, employees and even your loved ones. Whether you're at home or in the office, having someone looking over your shoulder protecting your every move is something that can be appreciated by everybody. The biggest problem with just having traditional CCTV, is that it is a reactive system. This means that rather than stopping crime, a CCTV system just records it. While the thought is that having a CCTV camera visible can deter some intruders, there's no real evidence to suggest that it stops anybody; anyone can simply cover their face and carry on breaking into your home, office or even your car. As mentioned, remote CCTV monitoring is going to tackle that problem and make sure that someone is on hand to protect you at all times.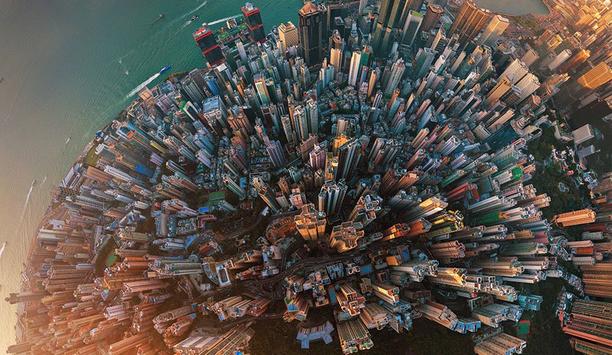 Thermal cameras and smart cities: Preventing COVID-19 in public places
With the pandemic still in full swing and no certainty as to when exactly it will come to an end, the world has been battling anxiety for months now. And with each day, circumstances change quickly and almost make it impossible to predict what will happen next, how events will unfold, and what actions to take in light of a new situation. But one thing is certain: the world has been shut down and paralysed for way too long, and the eventual reopening is unavoidable – in fact, it's well under way. In this situation, what is possible to control is how the world will continue reopening – and specifically, how to ensure the safest possible reopening that will ensure the return of some degree of normalcy to people's lives and business operations, while also managing the risk of COVID's spread in the most efficient way. Our highly digitised, technologically advanced world This is when the power of technology comes to rescue the day: what truly sets the global crisis we face today apart from other calamities that humanity has encountered over year is the fact that it has developed in a highly digitised, technologically advanced world where each day brings about innovations with a sole purpose to make daily life and operations easier and more streamlined. And among these, the star of the past decade has been artificial intelligence. The world has been shut down and paralysed for way too long, and the eventual reopening is unavoidable – in fact, it's well under way While AI has many avenues of introducing efficiency and fast problem-solving, there is one specific application that will further fuel the reopening of the world and successfully keep the spread of the virus abate. This "collaborative security" application includes a synthesis of smart video analytics, facial recognition, object identification/detection, and thermal cameras that can support the reopening of businesses globally when installed within those facilities frequented by customers. With such a level of sophistication that can ensure uninterrupted monitoring and analysis of large public spaces, these AI technologies can ideally operate best as cloud solutions to ensure a collaborative network with maximum scalability and widespread implementation. As these technologies increase in ubiquity and find their way into daily operations of businesses globally, the cost of the smart solutions will decrease proportionally to the growth of their reach. There are some highly specific ways to create this collaborative network of interconnected safety tools in the current climate. Here are some applications that have been successful to date and will increase in usability in the foreseeable future, creating "smart cities" working together towards a safer, more secure world. Maintaining social distancing practices The most important step everyone around the world has taken to contribute to the effort of slowing the spread of the virus has been social distancing. A six-foot-distance has become a new social norm that has quickly been adopted globally and become a habit to people who are naturally used to being close to others and socialising without giving distance a second thought. The star of the past decade has been artificial intelligence So, it is natural that such distancing measures take time to get accustomed to – and it is also natural that individuals may forget about them from time to time. To help maintain the six-foot distance between people at all times and give them slight nudges to keep the rule top of their minds, AI video technology can be trained to estimate the distance between individuals in public and commercial areas and identify the cases in which people get too close to each other. By notifying local merchants or authorities about such cases, the system can help ensure the safety of everyone in the area at all times while positively reinforcing the public to gradually get more accustomed to maintaining the distance and thus helping stop the spread of the virus. Detecting the virus through facial recognition Perhaps the straightforward application of such high-level technology is using video surveillance to identify persons of interest who have tested positive for the virus. Modern AI has the ability to identify facial features and characteristics with a unique level of granularity, making it possible to identify individuals whose records show they have antibodies from those who can be potential carriers of the virus. After the initial differentiation and identification, the system can then notify the employers and employees of the facility about the results of the conducted analysis and the pursuant results, allowing them to be more vigilant and take action where necessary to ensure a safe experience for everyone. PPE reinforcement Wearing a mask or some sort of face coverage in public spaces and especially within facilities (such as stores, for instance) has been - and will continue to be - a requirement for maintaining a safe and healthy environment for people to continue with their day-to-day lives and businesses to resume regular operations. To this extent, the object detection and identification abilities of smart cameras can further reinforce this requirement and ensure that the absence of protective equipment doesn't go unnoticed. Essentially, these cameras can easily identify if an individual has coverage at any given point of time or not, notifying the local authorities about any risks immediately and helping them maintain necessary safety measures without having to interrupt their workflow or worry about missing a visitor without a mask. Detecting high temperature One of the key (and the most widespread) symptoms of COVID-19 is a high fever - a certain indicator of whether an individual may have been infected with the virus or not. While identifying fever with a regular human eye is nearly impossible, AI can do so at a fraction of time by quickly scanning body temperatures of any incoming individuals and determine whether it's above CDC's recommended temperature of 100.4F in order to determine the risk factor and notify the local authorities to take action. Modern AI has the ability to identify facial features and characteristics with a unique level of granularity This technology is a good tactic to objectively assess potential risks that come with elevated temperatures - and sometimes, the people themselves might not realise they might (unconsciously) be carriers of the virus and thus endanger the safety of others in their vicinity. The technology is yet another step towards ensuring a safer reopening of the global economy and a more streamlined way of getting back on track while minimising the risk of spreading the virus further. It's not all about the theory We have tested the described approaches in our own R&D campus in Europe. The latest release of the IREX cloud enables remote fever detection and monitoring of social isolation and mask policies with AI. We have integrated thermal cameras to detect people with elevated temperature and CCTV cameras for identification and notifying those who potentially ill. In case of any health threat, the venue manager gets an instant message with a picture and exact location. These preventive steps helped our employees return to the office months earlier than it's happening in other countries. Moreover, personnel coming back to the office by their own wish as now they feel a virus-free environment in the campus - even safer than in their own homes. Now we are launching a pilot project for a well-known pharmacy chain in Florida, USA. With the help of a Computer Vision platform, staff will be able to divide customer traffic into those with normal body temperature and those who come in with elevated temperatures, as well as effectively monitor social distance norms. The goal of our potential client is to maximise the safety of customers in the post-pandemic period. Also, IREX is already deployed across hundreds of locations in the UK and will add health monitoring capability soon.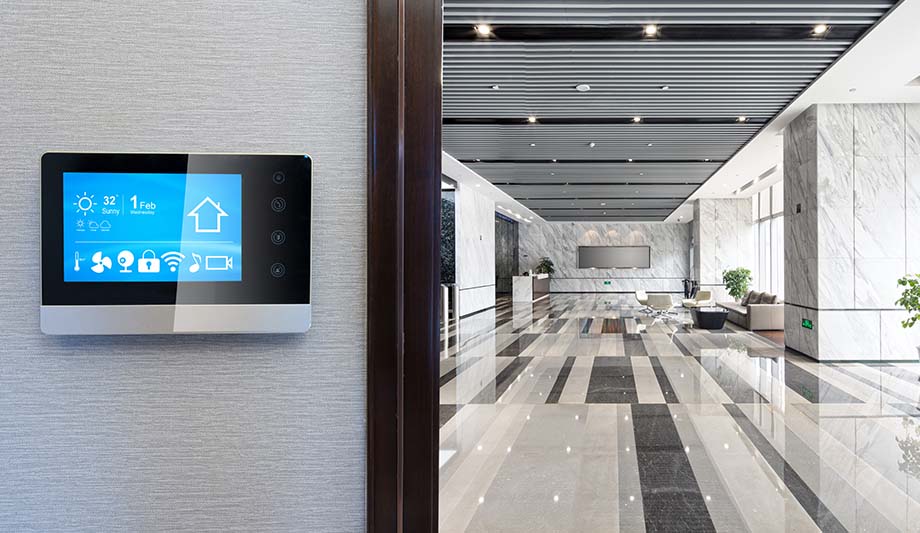 The role of building systems to ensure safety as employees return to work
Returning to work after the global pandemic will not be business as usual, and security systems are an important asset when it comes to helping to keep occupants and buildings safe. For example, video analytics can provide insight into how spaces have previously been used and can help to predict where and when occupants encounter each other or congregate. These foot-traffic patterns can inform settings for a variety of devices – like ventilation and temperature controls – and even help owners create social distancing plans and monitor personal protective equipment (PPE) compliance. "While the 'new normal' is still being defined, we believe there will be a greater focus on creating healthier environments while also complying with new regulations," says Marcus Logan, Global Offering Leader, Honeywell Commercial Security. "Temperature, humidity, energy efficiency, security, safety, comfort, productivity, and demonstrating compliance with regulations are all a part of a healthy building." For example, social distancing is a new concept for the workplace. How do you make that happen in an open work setting, in breakrooms, elevator lobbies and meeting spaces? Optimised systems create healthier environments Anxious employees will need reassurance about returning to the workplace Building owners will need to look at how they can optimise their systems – or deploy new ones – to create a healthier environment. Building technologies, like those provided by Honeywell's Healthy Buildings solutions, provide building owners with more control over critical factors to encourage sustained compliance with changing building standards, safety guidelines, government-issued regulations, and a company's risk management policies. These solutions also provide transparency for occupants into a building's status, says Logan. Hygiene will be a critical issue: People will want to know that the spaces are ready for their return. Increased cleaning procedures and schedules will evolve, and a way will be needed to demonstrate the procedures are effective and that they have been strictly adhered to. Identifying ways to measure effectiveness of sanitisation and track compliance to the procedures will be a key challenge to solve. This is a space that will evolve significantly in the coming months and years, says Logan. Access control and video analytics Contact tracing is a new requirement in some businesses, and security technology – like access control and video analytics with advanced reporting – can help. Access control technology integrated with video analytics can be used to trace occupant movements within a facility. These technologies capture data that can be used with advanced reporting to provide a digital footprint of where a person has been within a facility and if they may have been exposed to someone identified as being infected with a contagious virus. Building owners can then proactively notify exposed individuals evolve to self-quarantine and minimise further spread of an infection. Video analytics can help to predict where and when occupants encounter each other Anxious employees will need reassurance about returning to the workplace. They will not only seek confidence that the building is optimised for a healthier environment but also that processes are in place to quickly identify and respond to potential issues. Transparency and visibility into how the building works and the health of the environment will help to reassure occupants returning to the workplace. "One way to do this is to share building analytics with occupants – to help them understand factors about the indoor air quality or occupancy density," says Logan. Controlled health, safety and security Honeywell's solutions provide building owners with more control over critical health, safety and security factors to encourage sustained compliance with changing building standards, safety guidelines, government-issued regulations and a company's risk management policies, Logan adds. Visibility into how the building works and the health of the environment will help to reassure occupants returning to the workplace Every day there is new information coming from the medical and scientific community about COVID-19, and the building industry is just starting to learn what it all means. Logan warns that there is no single solution that will keep every environment healthy and safe. A good strategy features deploying a combination of solutions, optimising systems and being vigilant to make sure that companies are sustaining compliance to new and changing regulations, says Logan. "Today more than ever we must be mindful of the changing culture of how buildings are managed by making apparent the need to be mindful of health and well-being in all aspects of our lives," says Logan. Honeywell has developed outcome-based solutions that allow building owners to transparently address building quality factors while supporting their business continuity needs in the uncertain environment. "We're giving them the data they need to confidently reassure their employees to accelerate their business operations," he adds.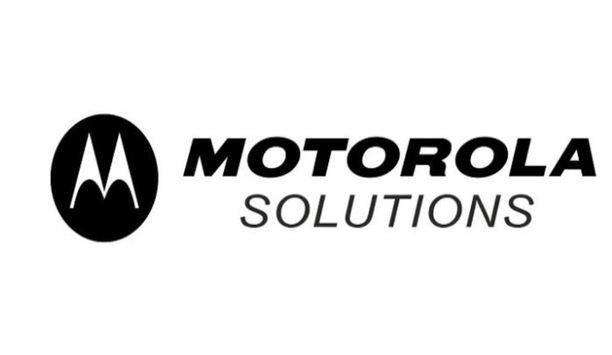 Motorola to acquire IndigoVision
Motorola Solutions has agreed to acquire IndigoVision, a U.K.-based provider of end-to-end video security solutions. The boards of Motorola Solutions, its holding company and IndigoVision have reached an agreement on the terms of a recommended cash acquisition for approximately $37.2 million, representing a premium of approximately 116 percent based on the average share price over the most recent 12-month period. The acquisition will be funded by existing cash resources of Motorola Solutions and become final in May 2020. Motorola Solutions has a strong presence in the large and expanding area of video security since acquiring Avigilon in March 2018. Their product offerings include high-definition cameras, advanced video analytics, network video management hardware and software and access control solutions. IndigoVision is a developer of complete, end-to-end video security solutions from cameras to video recorders to body-worn cameras to security management software. Motorola Solutions says the IndigoVision range of products, global presence and customer base are "highly complementary" to Motorola Solutions' existing presence in video security. Among the benefits is enhanced geographical reach across a wider customer base. "The access we will now have to Motorola Solutions' range of innovative technologies will create new opportunities for IndigoVision and enable us to bring an exciting proposition to the market that allows us to further deliver on our goal of delivering safety, security and business intelligence," says Pedro Vasco Simoes, Chief Executive Officer of IndigoVision. "We share IndigoVision's commitment to providing next-generation, end-to-end video security solutions that enhance safety, security and efficiency," says John Kedzierski, Senior Vice President, Video Security Solutions, Motorola Solutions.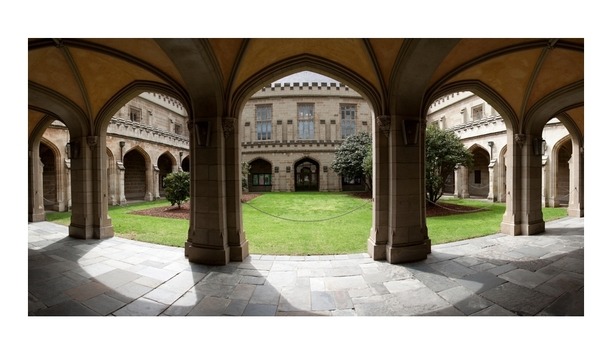 Gallagher access control solutions installed across University of Melbourne campuses
A security system upgrade at one of Australia's most prestigious universities has seen Gallagher's solutions installed at campuses across Melbourne. According to the University of Melbourne, Gallagher was selected for the upgrade due to their strong integration capability, commitment to supporting the university's long-term site plan, and investment in development. Gallagher worked in partnership with the university and Gallagher Channel Partner MGA Electronic Security to roll out the upgrade in over 150 buildings across seven campuses. The partnerships were integral to the success of the rollout, ensuring the system was configured to best meet the university's needs. System flexibility "We're impressed with not only the flexibility of the system, but the support from Gallagher," says Adam Leach, Security Systems Coordinator at the University of Melbourne. Project Leads from the university visited Gallagher's head office in Hamilton, New Zealand, prior to the project beginning. The upgrade included access control for over 3,000 doors, over 177,000 cardholders, and thousands of inputs "The opportunity to visit Gallagher and see their investment in R&D showed us that they are committed to growth and future developments. We were looking for a long-term business relationship, and we are definitely confident we have chosen the right solution." Complete site control The upgrade included access control for over 3,000 doors, over 177,000 cardholders, and thousands of inputs. Gallagher Command Centre software, a powerful solution offering complete site control from one central platform, runs at the heart of the university's security system. "The integration capabilities of Gallagher's Command Centre are second to none," says Leach. The university has integrations with Active Directory, Unicard, Syllabus Plus, IndigoVision and Schindler. People safety One of the key decisions in choosing the Gallagher system for their upgrade was its flexibility to grow with the university. "Our security solutions are designed to protect sites now and into the future," says Scott Johnstone, Gallagher's National Sales Manager, Australia and Papua New Guinea. "We're pleased to be able to support the University of Melbourne with their long-term plans, all while ensuring the safety of their people, assets and information." MGA Electronic Security completed the upgrade project quicker than expected and on budget, undertaking the entire system changeover in under 18 months.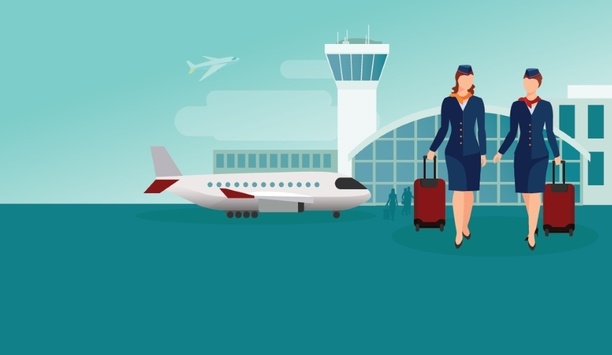 IndigoVision upgrades an airport's analogue system to a scalable IP security surveillance solution
Faced with a number of security challenges and planned future expansion, a major airport decided it was time to implement a scalable security surveillance solution. Let's take a look at how to manage such a scenario to ensure the selected solution provides scalability for growth. With the existing proprietary solution at the airport locked down to one manufacturer and littered with issues resulting in high maintenance and expansion costs, a new solution was required that would allow the airport to scale its surveillance solution in line with future expansion plans. Difficult in identifying people The low-resolution analogue cameras made it difficult to identify people during incidents Not only was the existing surveillance solution analogue and proprietary, it wasn't intuitive and was difficult for operators to use. There were several 'satellite' security installations scattered in the various terminal buildings that weren't viewable in the centralised Control Room which meant extra operators were required. The low-resolution analogue cameras made it difficult to identify people during incidents and coupled with the lack of video coverage, it gave operators poor situational awareness. Reviewing past events with the existing VMS was difficult as playback wasn't synchronised and, without bookmarks, it was time-consuming to find important events. The combination of multiple terminal buildings and the Centralised Analogue Architecture resulted in bottlenecks and latency issues as all processing must pass through the centralised server. There was also no redundancy so if there was any failure in the system, the Control Room would no longer have the capability to view live or recorded video. Additionally, as the system was locked down to one manufacturer and the whole system had to be hardwired to the centralised server, there were very expensive expansion costs. Addressing security and scalability concerns New NVRs were specified to cope with the increase in camera streams and an extra NVR for redundancy and failoverThe required solution had multiple requirements to ensure that the existing issues were resolved and that the solution could scale with the planned expansion. With expansion planned to facilitate growing passenger numbers, an open IP based solution was specified to replace the existing analogue solution to improve situational awareness, provide scalability and integrate with a number of other systems operating in the airport. The architecture needed to limit bottlenecks, reduce latency issues, provide redundancy advantages and be scalable to allow for multiple new terminal buildings to be connected with ease. New HD cameras were specified to improve image quality and coverage, with a Video Wall required in order to view and manage the increase in video streams in the centralised Control Room. New large capacity NVRs were also specified to cope with the increase in camera streams and an extra NVR for redundancy and failover. Distributed Architecture reduces data bottlenecks A solution with Distributed Architecture was chosen as it solved multiple issues with the existing solution and facilitated future expansion without the need for a centralised server. Distributed Architecture allows data to be kept close to where it is produced or needed. When cameras, surveillance workstations, NVRs, alarm servers, integration gateways, all participate in a Distributed Architecture, data bottlenecks are minimised as all processing doesn't need to pass through a centralised server. Distributed Architecture provides a truly unlimited and scalable solution that can easily accommodate the largest airports in the world. Enhancing situational awareness Distributed Architecture enables future expansion as it can support thousands of cameras, workstations and NVRsDistributed Architecture minimised the existing bottlenecks, reduced latency, and provided higher availability and faster access to data. It also allowed all 'satellite' security installations to be viewed in the centralised Control Room enhancing situational awareness. New HD cameras were installed and due to the scalability of Distributed Architecture, future cameras can easily be connected when needed. Furthermore, the scalability of Distributed Architecture enabled the airport to build new terminal buildings and connect with ease to the security solution when ready. Distributed Architecture enables planned future expansion as it can support thousands of cameras, workstations and NVRs, dramatically reducing the Total Cost of Ownership (TCO). The scalability of Distributed Architecture allows the airport to continue with planned expansion and add a single camera/NVR or a whole new terminal when needed.
Related white papers
H.265 High Efficiency Coding: Video compression for security applications
Five things to consider for AI with video technology
Preparing your organisation with quality situational awareness