AirLive CCTV Software
(1)
CCTV software products updated recently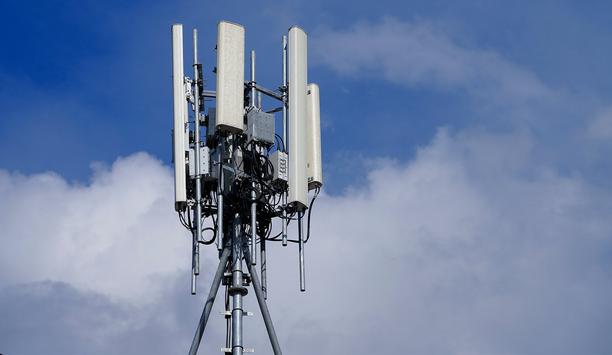 Network operator fraud remains the biggest threat to the revenues of mobile operators
As anti-fraud company Revector marks 20 years of operating, CEO and Founder Andy Gent believes that telecommunications fraud is still not high enough on the corporate agenda for network operators – this should be a significant concern to shareholders. In 2001, Revector was launched to combat specific fraudulent activity against mobile network operators. The company's management expected the business to have a shelf life of no more than five years – such as the belief that mobile operators would quickly get a grip on network fraud and reduce it to zero. Twenty years later frauds continue to persist – costing shareholders, networks, and Governments billions in lost revenue annually. Revenue through mobile service According to Andy Gent, fraudsters are, at heart, business people, exploiting an opportunity for money. Gent explains how this relates to network fraud thus, "Mobile service providers generate revenues in two ways - by having their subscribers that pay the company to access the networks they run and associated services such as voice calls, text messages, and data usage. The second – known as termination revenue – involves transporting calls from other networks." Revenues from termination are shared between all networks that help deliver the call Revenues from termination are shared between all networks that help deliver the call, as Gent outlines: "Imagine a call from the UK to Australia. This will pass through several service providers that will each take a small percentage of the call revenues for passing on the call." "Telecommunications companies establish relationships with others around predictable calling patterns. For example, BT may know that they need one million minutes of calls to South Africa per month. They, therefore, establish a relationship with a South African telecommunications company to provide this." Trading termination minutes The issue comes when the unexpected happens, for example, an earthquake in Cape Town. Now UK residents with relatives in Cape Town suddenly demand a lot more telephone time. BT needs more minutes than it has. It is unlikely that its partner in South Africa can provide these – they are facing the same issue due to the increased volume of calls in and out of the country – so it will look to the open market for the minutes it needs. Gent continues, "Termination minutes are traded in the same way as other commodities. Exchanges combine minutes from multiple sources, bundle these together and sell them. The issue is where these minutes come from. The bundles may well include "white" routes – premium minutes provided by legitimate telecommunications companies. However, many will include so-called "grey" routes." A simple but effective fraud Grey routes are not provided by the telecommunications companies but by third parties or through fraudulent means. Typically, the "grey" routes come at a lower cost than the "white" routes, but some telecommunications service providers may not know this or care about it. The natural pressure on cost means some telecommunications companies end up using "grey" route minutes. The threats to network providers' revenues come from these "grey" routes. A primary risk is SIM Box fraud. SIM Box fraud SIM Box fraud occurs where there is a differential price between the cost of routing a call in a country and the cost of terminating a call, as Gent outlines below: "Imagine a network is offering a promotion with free calls to others on the same network. At the same time, the value of terminating a call to that network's customers is $0.05 per call." One single SIM card being used in this way can generate $3000 per month and there are hundreds of cards in each SIM box "If someone can procure SIM cards with the promotion, these can be loaded into a SIM Box – a device that can house hundreds of SIM cards in racks and be connected to the internet - to terminate calls. The owner of the SIM box can then offer to terminate calls for $0.03 per call. The cost to the SIM box owner is close to zero – the local minutes they are using to terminate calls are bundled with the SIM deal. The $0.03 per call is pure profit after the SIM cards and SIM boxes have been purchased." While this sounds like a complicated scam it can be lucrative. One single SIM card being used in this way can generate $3000 per month and there are hundreds of cards in each SIM box. Loss of termination revenues Service providers can quickly find a large proportion of revenues lost to SIM boxes. Gent has seen "up to 90 percent of termination revenues being lost." "The nature of SIM box fraud is transitory: fraudsters will pick the countries with the strongest opportunity to generate revenues quickly, sweep in and terminate calls for a month or two before the operator notices the revenue drop and takes action." Is it illegal? If this practice sounds entrepreneurial rather than illegal, it is probably because it seems like a victimless crime. However, mobile network operators have paid millions if not billions for the ability to operate networks and generate termination revenues. A reduction in this revenue will mean less investment into next-generation networks or customer service. For the consumer, illegal termination often means poor quality calls with a lack of services such as caller line identification (CLI). But perhaps the most concerning issue is where the proceeds of crime go, as Gent outlines. "Often these SIM box frauds are run by criminal gangs using the process to launder money or finance organised crime or people trafficking." "With widespread restrictions on the number of SIM cards that can be sold to one person, the only way to procure enough SIM cards is via criminal activity. Gangs bribe or coerce network operation staff into supplying SIM cards by the thousand, generating millions in illicit revenues." Other telecommunications fraud Threat to operator termination revenues comes from OTT service providers that have an eye on termination revenues Another threat to operator termination revenues comes from Over-the-Top (OTT) service providers that have an eye on termination revenues as well as competing with telecommunications service providers for a share of the voice and messaging market. While most telecommunications companies see Voice over IP (or OTT) as fair competition, in recent years several new OTT service providers have grown extremely quickly. WhatsApp, for example, was incorporated in 2009 and acquired by Facebook just five years later for almost $20 billion. The business models of these companies vary. Some focus on the "freemium" approach where the initial service is free but add-ons become chargeable. OTT app fraud However, recently some OTT players are looking to terminate revenue to monetise their business models. These operators have been offering competitive termination rates by hijacking a traditional call made from one telephone number to another and terminating it within an OTT app, as Gent explains, "We are seeing OTT apps intercepting traditional telephone calls and delivering them within a user's app." "The call starts as a dialled telephone call, but the user receives it within an OTT app. If OTT players can achieve this, they can generate termination revenues at zero cost – other than to the traditional operator." Using an app to make calls "Of course, if the recipient of the call believes the caller has used an app to call them, they are more likely to use this method of communication in the future – and less likely to dial a number directly. For the OTT players, termination acts as a marketing tool as well as a revenue stream." According to Gent, one OTT service provider has gone as far as including a setting within their app that states "receive regular incoming calls within the app when possible". This is defaulted to "on" when the app is downloaded. Only the most technologically savvy users would even know it was there. Combatting the fraud against networks Networks are less worried about losing revenue to fraud and more about grabbing as many subscribers as possible" Why do networks not do more to combat fraud? The reality, according to Gent, is a combination of priorities and ignorance. He comments, "Most mobile network operators are large but still relatively young companies – typically built around customer acquisition." "Networks are less worried about losing revenue to fraud and more about grabbing as many subscribers as possible. This has led to a mindset where whatever the questions the answer is always more marketing promotions." A small number of innovators around the world continue to fight these frauds directly, but the fraudsters simply move on to the next victim and, when the anti-fraud measures are relaxed, the fraudsters return. An opportunity for the future As mobile networks mature and become more commoditised, Gent believes the issues around combatting fraud will become a wider concern. "If you had told me in 2001 that fraud would still be an issue in 2021, I would have been shocked. Yet operators are still losing significant revenues to criminals. Addressing this needs to remain a priority for the industry, not just to ensure networks have the revenues to build and maintain robust networks but also to ensure that criminal behaviour that this kind of illicit activity funds is reduced. This is not just an issue for network operators but also for wider society."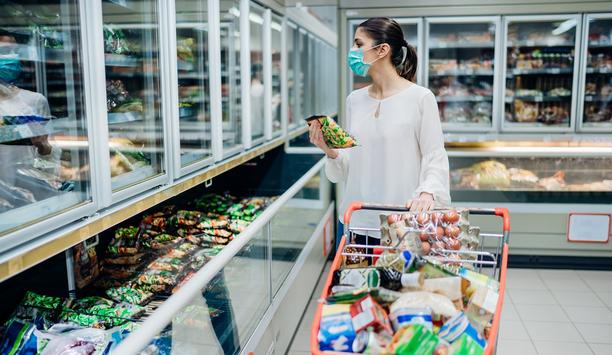 The automated future of retail and how to secure it
While the foundation of autonomous retail has been built up over the past few years, it is only now that retailers are beginning to fully experiment with the technology. There were an estimated 350 stores globally in 2018 offering a fully autonomous checkout process, yet this number is forecast to increase dramatically with 10,000 stores anticipated by 2024. This acceleration in the growth of unmanned retail stores has, in part, been boosted by the COVID-19 pandemic and a demand for a more contactless, socially distanced shopping experience. Physical security technologies Innovative physical security technologies can play a significant role in protecting a site while supporting its operation Many retailers are now exploring such solutions as a way to streamline their services and simplify store operations while reducing overheads. Of course, the security of unmanned sites is a concern, with many eager to embrace such a design, but wary about the prospect of leaving a store unguarded. This is where innovative physical security technologies can play a significant role in protecting a site while supporting its operation and also helping to improve customer experience. Comprehensive integrated solution To make the autonomous retail vision a reality, a comprehensive solution is needed that integrates network cameras, IP audio speakers, and access control devices. The cameras can be employed to monitor entrance points and sales areas, including checkout terminals, and can be monitored and operated remotely from a central control room. This offers management full visibility of operations, regardless of the number of stores. Recorded video material can be processed, packaged, and passed to authorities, when necessary, by applicable laws. Optimising operations As autonomous stores do not require staff to be present and run largely independently, managers can be notified automatically via mobile device if an event occurs that requires their attention. This could range from a simple need to restock popular items or clean the premises after a spillage, to a criminal break-in or attack. Again, network video surveillance cameras installed inside and outside of the premises provide high-quality video of any incident as it occurs, enabling immediate action to be taken. Improving customer experience Access control mechanisms at the entrance and exit points enable smooth, touch-free access to customers Access control mechanisms at the entrance and exit points enable smooth, touch-free access to customers, while IP audio speakers allow ambient music to be played, creating a relaxed in-store atmosphere and also offering the ability to play alerts or voice messages as required. Due to the automated nature of such audio broadcasting, consistency of brand can be created across multiple locations where playlists and pre-recorded voice messages are matched in terms of style and tone from store to store. Boosting profits The accessibility of premises 24/7 can ultimately lead to an increase in sales by simply allowing customers to enter the store and make a purchase at any time, rather than being restricted by designated retail hours. This also serves to improve customer loyalty through retail convenience. Utilising data from the access control system, managers can configure lights to turn on/off and ambient music to power down when the last person leaves the shop, to be reactivated the next time someone enters the premises. This approach can also conserve energy, leading to cost savings. Designing a future proof solution The threat of vandalism is greatly limited if everyone entering the shop can be identified, which is something that is already happening in Scandinavia using QR codes linked to an electronic identification system called BankID. This process involves a user being identified by their bank details, and their credentials checked upon entering the store. This not only streamlines the transaction process but vastly improves security because only those who want to legitimately use the services will go through the identification process, helping to deter antisocial or criminal behaviour. Physical security technology should be reliable and of high quality, without compromising the service to customers VMS-based network solution Both inside and outside of the premises, physical security technology should be reliable and of high quality, without compromising the service to customers, or hampering their experience. Door controls, network cameras, and loudspeakers, together with a comprehensive video management system (VMS), enable retailers to control every element of their store and remove any uncertainty around its management or security. Such a system, network-enabled and fully scalable to meet ongoing business requirements, can be offered using open APIs; this allows configuration and customisation while ensuring that the retailer is not limited by the technology or tied into any particular set-up or vendor as their requirements evolve. Additional security benefits As more businesses launch their unmanned stores, the benefits of such technology to streamline and improve every aspect of their operations become ever clearer. A comprehensive solution from a trusted security provider can bring complete peace of mind while offering additional benefits to support the retail business as it seeks a secure future.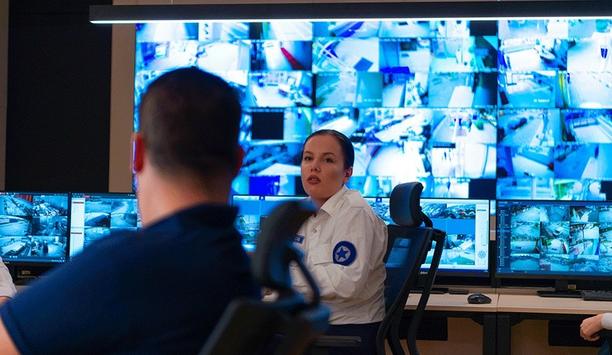 How AI and security guards work together using video analytics
How AI and humans can work together is a longstanding debate. As society progresses technologically, there's always the worry of robots taking over jobs. Self-checkout tills, automated factory machines, and video analytics are all improving efficiency and productivity, but they can still work in tandem with humans, and in most cases, they need to. Video analytics in particular is one impressively intelligent piece of technology that security guards can utilise. How can video analytics help with certain security scenarios? Video analytics tools Before video analytics or even CCTV in general, if a child went missing in a shopping centre, we could only rely on humans. Take a crowded Saturday shopping centre, a complex one with a multitude of shops and eateries, you'd have to alert the security personnel, rely on a tannoy and search party, and hope for a lockdown to find a lost or kidnapped child. With video analytics, how would this scenario play out? It's pretty mind-blowing. As soon as security is alerted, they can work with the video analytics tools to instruct it precisely With the same scenario, you now have the help of many different cameras, but then there's the task of searching through all the CCTV resources and footage. That's where complex search functions come in. As soon as security is alerted, they can work with the video analytics tools to instruct it precisely on what footage to narrow down, and there's a lot of filters and functions to use. Expected movement direction For instance, they can tick a 'human' field, so the AI can track and filter out vehicles, objects etc., and then they can input height, clothing colours, time the child went missing, and last known location. There's a complex event to check too, under 'child kidnap'. For a more accurate search, security guards can then add in a searching criterion by drawing the child's expected movement direction using a visual query function. A unique function like this enables visual criteria-based searches rather than text-based ones. The tech will then narrow down to the images/videos showing the criteria they've inputted, showing the object/child that matches the data and filter input. Detecting facial data There are illegal demonstrations and troublesome interferences that police have to deal with A white-list face recognition function is then used to track the child's route which means the AI can detect facial data that has not been previously saved in the database, allowing it to track the route of a target entity, all in real time. Then, security guards can confirm the child's route and current location. All up-to-date info can then be transferred to an onsite guard's mobile phone for them to confirm the missing child's movement route, face, and current location, helping to find them as quickly as possible. Often, there are illegal demonstrations and troublesome interferences that police have to deal with. Video analytics and surveillance can not only capture these, but they can be used to predict when they may happen, providing a more efficient process in dealing with these types of situations and gathering resources. Event processing functions Picture a public square with a number of entries into the main area, and at each entry point or path, there is CCTV. Those in the control room can set two events for each camera: a grouping event and a path-passing event. These are pretty self-explanatory. A grouping event covers images of seeing people gathering in close proximity and a path-passing event will show when people are passing through or entering. The video analytics tool can look out for large gatherings and increased footfall to alert security By setting these two events, the video analytics tool can look out for large gatherings and increased footfall to alert security or whoever is monitoring to be cautious of protests, demonstrations or any commotion. Using complex event processing functions, over-detection of alarms can also be prevented, especially if there's a busy day with many passing through. Reducing false alarms By combining the two events, that filters down the triggers for alarms for better accuracy to predict certain situations, like a demonstration. The AI can also be set to only trigger an alarm when the two events are happening simultaneously on all the cameras of each entry to reduce false alarms. There are so many situations and events that video analytics can be programmed to monitor. You can tick fields to monitor any objects that have appeared, disappeared, or been abandoned. You can also check events like path-passing to monitor traffic, as well as loitering, fighting, grouping, a sudden scene change, smoke, flames, falling, unsafe crossing, traffic jams and car accidents etc. Preventing unsafe situations Complex events can include violations of one-way systems, blacklist-detected vehicles Complex events can include violations of one-way systems, blacklist-detected vehicles, person and vehicle tracking, child kidnaps, waste collection, over-speed vehicles, and demonstration detections. The use of video analytics expands our capabilities tremendously, working in real time to detect and help predict security-related situations. Together with security agents, guards and operatives, AI in CCTV means resources can be better prepared, and that the likelihood of preventing unsafe situations can be greatly improved. It's a winning team, as AI won't always get it right but it's there to be the advanced eyes we need to help keep businesses, premises and areas safer.

AirLive IP cameras installed at 'Teniente Luis del Valle García' military airbase, Venezuela
The military airbase implemented an IP video surveillance system based on AirLive SD-2020 and OD-2050HD dome cameras Introduction - about the site The military airbase "Teniente Luis del Valle García", at Venezuela, implemented a system of video surveillance and security based on AirLive IP cameras. This military base train fighter pilots in the flight simulator with the latest technology to command the fleet of aircraft war Sukhoi MK30. These aircraft and all units of the complex are already monitored and protected by AirLive cameras. Challenge The military base needed to protect and secure all internal and external complex facilities. To achieve this goal, the integrator in charge of the project recommended the implementation of an IP video surveillance system based on AirLive domes. Solution The solution chosen by the AirLive partner included the installation of four speed domes- AirLive SD-2020 because its high speed PTZ zoom can quickly monitor any event happens at the base. These domes are responsible for monitoring the entire perimeter of the complex and the nearby sites, offering high quality image and highly precise performance, backed by modern patrol functions and cruise for surveillance in the night. Besides, nine AirLive OD-2050HD cameras were deployed in all areas inside the complex. These cameras provide continuous monitoring in all units of the training centre, especially the command office, classroom training and flight simulator hall, where the latest technology instruments were equipped. Two servers completed the solution of the last generation will be used to protect the images and all the information generated in the training centre. Result After the tests, the video surveillance system based on AirLive is working properly and meets the initial expectations expressed by those responsible for the military base. With this project, AirLive is positioned stepped forward to offer a high performance solution for the defence sector in Venezuela. Products SD-2020 OD-2050HD

AirLive IP video surveillance systems secure building comprising hotel and apartment in Santiago, Chile
AirLive NVR 16 were installed with a continuous recording capacity exceeding 30 days Introduction- about the site The KSA YOUR APARTMENT building located in the city of Santiago de Chile, a hotel and apartment lease, installed a surveillance system and monitoring based on AirLive cameras and equipment backed by a major network infrastructure. The hotel area ranges from the 1st floor to floor 7 and the remaining floors will be used to lease apartments to private individuals for residential purposes. Challenge According to the project managers, the surveillance system should consider the following points: Sufficient cameras for visibility of all the corridors on each floor and underground. Minimum capacity of 1 megapixel and minimum range of 15 meters. Centralised recording system to allow for pre-event recording (changes of light, movements, etc.). The event recording a few seconds before and after the event occurred. Monitoring Concierge Room more access system should facilitate verification of recordings and transferring them to other storage devices. The shape and position of the camera system should have the ability to track people inside the building. Video security systems solution The integrator Evolution Ingeniería Limitada recommended the implementation of an IP video surveillance system composed of 52 security cameras to monitor the corridors. This system includes three types of cameras: 23 cameras 360 degrees with segmentation capabilities (for floors 1 to 23), the fish eye model AirLive FE-200VD, 23 cameras (floors 1 to 23) model AirLive DM-720 and 6 cameras for underground (1 to 3) AirLive BU-720. In order to supply power PoE (Power Over Ethernet) to cameras 11 POE-FSH808AT switches were installed. For recording images a system composed of 4 NVRs, AirLive NVR 16 were installed with a continuous recording capacity exceeding 30 days, with 3 TB disks 3 and 4 monitors each LED full HD. Results After the tests, the video surveillance system widely responded to the expectations of management of the building, integrating seamlessly with wired network infrastructure (Cat.6) to all floors. This was also designed to support Internet telephony, wireless and IP television services. The most important point is the interconnection between floors and the equipment room, located on the 1st underground, was fitted with ring-fiber links, in order to deliver a high back to services. Besides a power system with UPS distributed between floors is able to ensure continuity for more than an hour every building communications systems. Besides a racks located on floors through the building from the 1st floor to floor 23 were considered. AirLive SD-3030 high-speed IP dome camera with smart tracking function
AirLive, one of the most advanced worldwide brands for networking communication and surveillance equipments, introduced a new AirLive SD-3030 is a Speed Dome IP Camera which integrates 30x optical zoom AF lens, 3 Megapixel Sony progressive scan CMOS sensor, high-speed and precise pan/ tilt mechanism for smart tracking function. With IP66 and wide temperature range supported by PoE+ power, SD-3030 has excellent capability for harsh outdoor environment. Crystal clear with high-speed focusing High Speed pan/tilt to help to track and focus easily and 3 Megapixel resolution is 1.5 times more clear than Full HD. With its 30FPS at 3MP and 60FPS at 1080P. SD-3030 is able to catch every little details crystal clearly. Prevent the intruder with smart tracking With Speed Dome's additional advance function, "Smart Tracking" can be set to auto detect an intruder or irregular moving object break-into the restrictions area, such as outside of bank during off business hours, Neighborhood Watch during the night time, …etc. Easy installation with optional 802.3at PoE+ or 24V AC adapter At the temperature below 8 degree Celsius, SD-3030 simply connects to an 802.3at PoE+ switch or 24V AC adapter(optional) for heater power consumption.
Related white papers
Video Surveillance as a service: Why are video management systems migrating to the Cloud?
The borderless control room
Smart and reliable rail and metro operations