VideoIQ CCTV Software
(2)
CCTV software products updated recently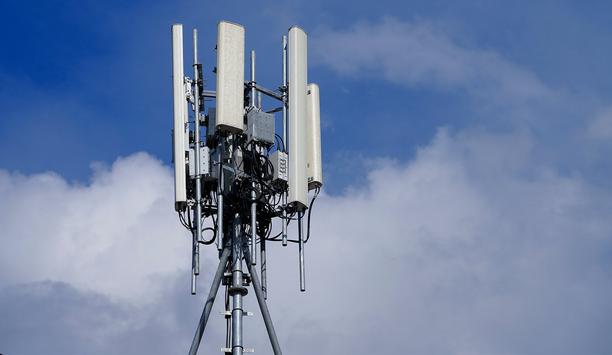 Network operator fraud remains the biggest threat to the revenues of mobile operators
As anti-fraud company Revector marks 20 years of operating, CEO and Founder Andy Gent believes that telecommunications fraud is still not high enough on the corporate agenda for network operators – this should be a significant concern to shareholders. In 2001, Revector was launched to combat specific fraudulent activity against mobile network operators. The company's management expected the business to have a shelf life of no more than five years – such as the belief that mobile operators would quickly get a grip on network fraud and reduce it to zero. Twenty years later frauds continue to persist – costing shareholders, networks, and Governments billions in lost revenue annually. Revenue through mobile service According to Andy Gent, fraudsters are, at heart, business people, exploiting an opportunity for money. Gent explains how this relates to network fraud thus, "Mobile service providers generate revenues in two ways - by having their subscribers that pay the company to access the networks they run and associated services such as voice calls, text messages, and data usage. The second – known as termination revenue – involves transporting calls from other networks." Revenues from termination are shared between all networks that help deliver the call Revenues from termination are shared between all networks that help deliver the call, as Gent outlines: "Imagine a call from the UK to Australia. This will pass through several service providers that will each take a small percentage of the call revenues for passing on the call." "Telecommunications companies establish relationships with others around predictable calling patterns. For example, BT may know that they need one million minutes of calls to South Africa per month. They, therefore, establish a relationship with a South African telecommunications company to provide this." Trading termination minutes The issue comes when the unexpected happens, for example, an earthquake in Cape Town. Now UK residents with relatives in Cape Town suddenly demand a lot more telephone time. BT needs more minutes than it has. It is unlikely that its partner in South Africa can provide these – they are facing the same issue due to the increased volume of calls in and out of the country – so it will look to the open market for the minutes it needs. Gent continues, "Termination minutes are traded in the same way as other commodities. Exchanges combine minutes from multiple sources, bundle these together and sell them. The issue is where these minutes come from. The bundles may well include "white" routes – premium minutes provided by legitimate telecommunications companies. However, many will include so-called "grey" routes." A simple but effective fraud Grey routes are not provided by the telecommunications companies but by third parties or through fraudulent means. Typically, the "grey" routes come at a lower cost than the "white" routes, but some telecommunications service providers may not know this or care about it. The natural pressure on cost means some telecommunications companies end up using "grey" route minutes. The threats to network providers' revenues come from these "grey" routes. A primary risk is SIM Box fraud. SIM Box fraud SIM Box fraud occurs where there is a differential price between the cost of routing a call in a country and the cost of terminating a call, as Gent outlines below: "Imagine a network is offering a promotion with free calls to others on the same network. At the same time, the value of terminating a call to that network's customers is $0.05 per call." One single SIM card being used in this way can generate $3000 per month and there are hundreds of cards in each SIM box "If someone can procure SIM cards with the promotion, these can be loaded into a SIM Box – a device that can house hundreds of SIM cards in racks and be connected to the internet - to terminate calls. The owner of the SIM box can then offer to terminate calls for $0.03 per call. The cost to the SIM box owner is close to zero – the local minutes they are using to terminate calls are bundled with the SIM deal. The $0.03 per call is pure profit after the SIM cards and SIM boxes have been purchased." While this sounds like a complicated scam it can be lucrative. One single SIM card being used in this way can generate $3000 per month and there are hundreds of cards in each SIM box. Loss of termination revenues Service providers can quickly find a large proportion of revenues lost to SIM boxes. Gent has seen "up to 90 percent of termination revenues being lost." "The nature of SIM box fraud is transitory: fraudsters will pick the countries with the strongest opportunity to generate revenues quickly, sweep in and terminate calls for a month or two before the operator notices the revenue drop and takes action." Is it illegal? If this practice sounds entrepreneurial rather than illegal, it is probably because it seems like a victimless crime. However, mobile network operators have paid millions if not billions for the ability to operate networks and generate termination revenues. A reduction in this revenue will mean less investment into next-generation networks or customer service. For the consumer, illegal termination often means poor quality calls with a lack of services such as caller line identification (CLI). But perhaps the most concerning issue is where the proceeds of crime go, as Gent outlines. "Often these SIM box frauds are run by criminal gangs using the process to launder money or finance organised crime or people trafficking." "With widespread restrictions on the number of SIM cards that can be sold to one person, the only way to procure enough SIM cards is via criminal activity. Gangs bribe or coerce network operation staff into supplying SIM cards by the thousand, generating millions in illicit revenues." Other telecommunications fraud Threat to operator termination revenues comes from OTT service providers that have an eye on termination revenues Another threat to operator termination revenues comes from Over-the-Top (OTT) service providers that have an eye on termination revenues as well as competing with telecommunications service providers for a share of the voice and messaging market. While most telecommunications companies see Voice over IP (or OTT) as fair competition, in recent years several new OTT service providers have grown extremely quickly. WhatsApp, for example, was incorporated in 2009 and acquired by Facebook just five years later for almost $20 billion. The business models of these companies vary. Some focus on the "freemium" approach where the initial service is free but add-ons become chargeable. OTT app fraud However, recently some OTT players are looking to terminate revenue to monetise their business models. These operators have been offering competitive termination rates by hijacking a traditional call made from one telephone number to another and terminating it within an OTT app, as Gent explains, "We are seeing OTT apps intercepting traditional telephone calls and delivering them within a user's app." "The call starts as a dialled telephone call, but the user receives it within an OTT app. If OTT players can achieve this, they can generate termination revenues at zero cost – other than to the traditional operator." Using an app to make calls "Of course, if the recipient of the call believes the caller has used an app to call them, they are more likely to use this method of communication in the future – and less likely to dial a number directly. For the OTT players, termination acts as a marketing tool as well as a revenue stream." According to Gent, one OTT service provider has gone as far as including a setting within their app that states "receive regular incoming calls within the app when possible". This is defaulted to "on" when the app is downloaded. Only the most technologically savvy users would even know it was there. Combatting the fraud against networks Networks are less worried about losing revenue to fraud and more about grabbing as many subscribers as possible" Why do networks not do more to combat fraud? The reality, according to Gent, is a combination of priorities and ignorance. He comments, "Most mobile network operators are large but still relatively young companies – typically built around customer acquisition." "Networks are less worried about losing revenue to fraud and more about grabbing as many subscribers as possible. This has led to a mindset where whatever the questions the answer is always more marketing promotions." A small number of innovators around the world continue to fight these frauds directly, but the fraudsters simply move on to the next victim and, when the anti-fraud measures are relaxed, the fraudsters return. An opportunity for the future As mobile networks mature and become more commoditised, Gent believes the issues around combatting fraud will become a wider concern. "If you had told me in 2001 that fraud would still be an issue in 2021, I would have been shocked. Yet operators are still losing significant revenues to criminals. Addressing this needs to remain a priority for the industry, not just to ensure networks have the revenues to build and maintain robust networks but also to ensure that criminal behaviour that this kind of illicit activity funds is reduced. This is not just an issue for network operators but also for wider society."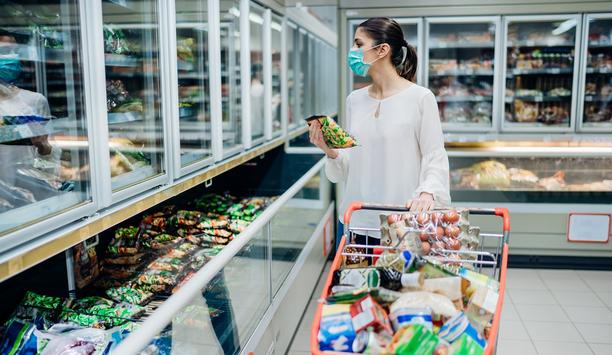 The automated future of retail and how to secure it
While the foundation of autonomous retail has been built up over the past few years, it is only now that retailers are beginning to fully experiment with the technology. There were an estimated 350 stores globally in 2018 offering a fully autonomous checkout process, yet this number is forecast to increase dramatically with 10,000 stores anticipated by 2024. This acceleration in the growth of unmanned retail stores has, in part, been boosted by the COVID-19 pandemic and a demand for a more contactless, socially distanced shopping experience. Physical security technologies Innovative physical security technologies can play a significant role in protecting a site while supporting its operation Many retailers are now exploring such solutions as a way to streamline their services and simplify store operations while reducing overheads. Of course, the security of unmanned sites is a concern, with many eager to embrace such a design, but wary about the prospect of leaving a store unguarded. This is where innovative physical security technologies can play a significant role in protecting a site while supporting its operation and also helping to improve customer experience. Comprehensive integrated solution To make the autonomous retail vision a reality, a comprehensive solution is needed that integrates network cameras, IP audio speakers, and access control devices. The cameras can be employed to monitor entrance points and sales areas, including checkout terminals, and can be monitored and operated remotely from a central control room. This offers management full visibility of operations, regardless of the number of stores. Recorded video material can be processed, packaged, and passed to authorities, when necessary, by applicable laws. Optimising operations As autonomous stores do not require staff to be present and run largely independently, managers can be notified automatically via mobile device if an event occurs that requires their attention. This could range from a simple need to restock popular items or clean the premises after a spillage, to a criminal break-in or attack. Again, network video surveillance cameras installed inside and outside of the premises provide high-quality video of any incident as it occurs, enabling immediate action to be taken. Improving customer experience Access control mechanisms at the entrance and exit points enable smooth, touch-free access to customers Access control mechanisms at the entrance and exit points enable smooth, touch-free access to customers, while IP audio speakers allow ambient music to be played, creating a relaxed in-store atmosphere and also offering the ability to play alerts or voice messages as required. Due to the automated nature of such audio broadcasting, consistency of brand can be created across multiple locations where playlists and pre-recorded voice messages are matched in terms of style and tone from store to store. Boosting profits The accessibility of premises 24/7 can ultimately lead to an increase in sales by simply allowing customers to enter the store and make a purchase at any time, rather than being restricted by designated retail hours. This also serves to improve customer loyalty through retail convenience. Utilising data from the access control system, managers can configure lights to turn on/off and ambient music to power down when the last person leaves the shop, to be reactivated the next time someone enters the premises. This approach can also conserve energy, leading to cost savings. Designing a future proof solution The threat of vandalism is greatly limited if everyone entering the shop can be identified, which is something that is already happening in Scandinavia using QR codes linked to an electronic identification system called BankID. This process involves a user being identified by their bank details, and their credentials checked upon entering the store. This not only streamlines the transaction process but vastly improves security because only those who want to legitimately use the services will go through the identification process, helping to deter antisocial or criminal behaviour. Physical security technology should be reliable and of high quality, without compromising the service to customers VMS-based network solution Both inside and outside of the premises, physical security technology should be reliable and of high quality, without compromising the service to customers, or hampering their experience. Door controls, network cameras, and loudspeakers, together with a comprehensive video management system (VMS), enable retailers to control every element of their store and remove any uncertainty around its management or security. Such a system, network-enabled and fully scalable to meet ongoing business requirements, can be offered using open APIs; this allows configuration and customisation while ensuring that the retailer is not limited by the technology or tied into any particular set-up or vendor as their requirements evolve. Additional security benefits As more businesses launch their unmanned stores, the benefits of such technology to streamline and improve every aspect of their operations become ever clearer. A comprehensive solution from a trusted security provider can bring complete peace of mind while offering additional benefits to support the retail business as it seeks a secure future.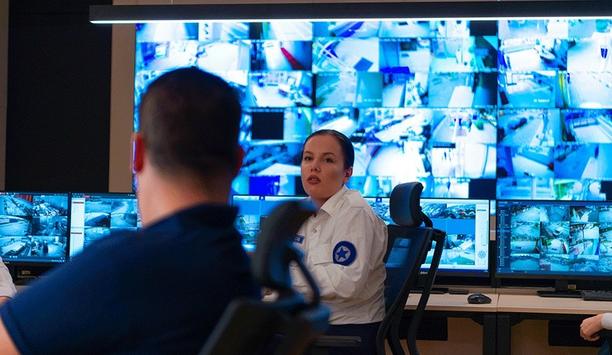 How AI and security guards work together using video analytics
How AI and humans can work together is a longstanding debate. As society progresses technologically, there's always the worry of robots taking over jobs. Self-checkout tills, automated factory machines, and video analytics are all improving efficiency and productivity, but they can still work in tandem with humans, and in most cases, they need to. Video analytics in particular is one impressively intelligent piece of technology that security guards can utilise. How can video analytics help with certain security scenarios? Video analytics tools Before video analytics or even CCTV in general, if a child went missing in a shopping centre, we could only rely on humans. Take a crowded Saturday shopping centre, a complex one with a multitude of shops and eateries, you'd have to alert the security personnel, rely on a tannoy and search party, and hope for a lockdown to find a lost or kidnapped child. With video analytics, how would this scenario play out? It's pretty mind-blowing. As soon as security is alerted, they can work with the video analytics tools to instruct it precisely With the same scenario, you now have the help of many different cameras, but then there's the task of searching through all the CCTV resources and footage. That's where complex search functions come in. As soon as security is alerted, they can work with the video analytics tools to instruct it precisely on what footage to narrow down, and there's a lot of filters and functions to use. Expected movement direction For instance, they can tick a 'human' field, so the AI can track and filter out vehicles, objects etc., and then they can input height, clothing colours, time the child went missing, and last known location. There's a complex event to check too, under 'child kidnap'. For a more accurate search, security guards can then add in a searching criterion by drawing the child's expected movement direction using a visual query function. A unique function like this enables visual criteria-based searches rather than text-based ones. The tech will then narrow down to the images/videos showing the criteria they've inputted, showing the object/child that matches the data and filter input. Detecting facial data There are illegal demonstrations and troublesome interferences that police have to deal with A white-list face recognition function is then used to track the child's route which means the AI can detect facial data that has not been previously saved in the database, allowing it to track the route of a target entity, all in real time. Then, security guards can confirm the child's route and current location. All up-to-date info can then be transferred to an onsite guard's mobile phone for them to confirm the missing child's movement route, face, and current location, helping to find them as quickly as possible. Often, there are illegal demonstrations and troublesome interferences that police have to deal with. Video analytics and surveillance can not only capture these, but they can be used to predict when they may happen, providing a more efficient process in dealing with these types of situations and gathering resources. Event processing functions Picture a public square with a number of entries into the main area, and at each entry point or path, there is CCTV. Those in the control room can set two events for each camera: a grouping event and a path-passing event. These are pretty self-explanatory. A grouping event covers images of seeing people gathering in close proximity and a path-passing event will show when people are passing through or entering. The video analytics tool can look out for large gatherings and increased footfall to alert security By setting these two events, the video analytics tool can look out for large gatherings and increased footfall to alert security or whoever is monitoring to be cautious of protests, demonstrations or any commotion. Using complex event processing functions, over-detection of alarms can also be prevented, especially if there's a busy day with many passing through. Reducing false alarms By combining the two events, that filters down the triggers for alarms for better accuracy to predict certain situations, like a demonstration. The AI can also be set to only trigger an alarm when the two events are happening simultaneously on all the cameras of each entry to reduce false alarms. There are so many situations and events that video analytics can be programmed to monitor. You can tick fields to monitor any objects that have appeared, disappeared, or been abandoned. You can also check events like path-passing to monitor traffic, as well as loitering, fighting, grouping, a sudden scene change, smoke, flames, falling, unsafe crossing, traffic jams and car accidents etc. Preventing unsafe situations Complex events can include violations of one-way systems, blacklist-detected vehicles Complex events can include violations of one-way systems, blacklist-detected vehicles, person and vehicle tracking, child kidnaps, waste collection, over-speed vehicles, and demonstration detections. The use of video analytics expands our capabilities tremendously, working in real time to detect and help predict security-related situations. Together with security agents, guards and operatives, AI in CCTV means resources can be better prepared, and that the likelihood of preventing unsafe situations can be greatly improved. It's a winning team, as AI won't always get it right but it's there to be the advanced eyes we need to help keep businesses, premises and areas safer. AMAG introduces Symmetry CompleteView 4.5 VMS and PowerProtect NVRs
AMAG Technology announces the release of Symmetry CompleteView Video Management System version 4.5 and four new Symmetry PowerProtect NVRs. Earlier this year AMAG announced a deepened partnership with Salient Systems, Inc. where AMAG now offers Salient's CompleteView VMS, PowerProtect NVRs and TouchView Mobile App video solutions as part of the Symmetry product line. This is the first software upgrade and NVR addition since the initial announcement in March. Symmetry CompleteView 4.5 "Symmetry CompleteView 4.5 delivers advanced capabilities such as dynamic video management tools to support and streamline complex enterprise deployments, yet remains affordable to provide a powerful standalone system for any size organisation," said AMAG Technology, Senior Product Manager-Video, Jim Murray. Symmetry CompleteView VMS 4.5 includes a suite of software tools called Dynamic Video Management. Designed to increase efficiency and enhance the end user's experience, the suite offers: Dynamic Resolution Scaling - DRS sizes the video stream to match the display size of the viewing client, (monitor, tablet or phone) reducing bandwidth consumption. Dynamic Video Decoding - DVD saves CPU usage by controlling server processing for camera streams based on live viewing or server motion detection settings. Dynamic Frame Throttling - DFT allows the server to monitor camera video queues balancing load and latency without affecting recorded video. Symmetry CompleteView 4.5 also offers a new Web Client that is HTTP/HTTPS capable with native H.264 live and playback support with enhanced viewing features for the ultra-fast display of video feeds. Users can view multiple cameras simultaneously from multiple Symmetry PowerProtect NVRs located throughout the globe via a single web client video matrix. The Web Client also provides cross browser support, including: Internet Explorer, Firefox, Chrome, and Safari; increasing access to the video management software from virtually anywhere on any device. It will also support multiple languages including: English, French, German, Italian, Portuguese and Spanish. Symmetry TouchView Mobile app Symmetry TouchView Mobile app's new cross platform capability allows users to create configurations in the app and transfer them to the Web Client for use, providing flexible configuration compatibility. Users can export the web client configuration, which could contain saved video server connections, camera layouts, and video matrix window setup and quickly import it into a mobile iOS or Android mobile device. When you combine Dynamic Resolution Scaling with Symmetry TouchView Mobile apps, Symmetry CompleteView delivers the fastest call up of megapixel resolution video over remote internet connections in the industry today. Symmetry CompleteView 4.5 also supports: Http/Https capability Fisheye cameras and dewarping feature set Mac devices, including Safari browser Camera based motion detection with Symmetry, Arecont, Axis, Bosch, HikVision, Samsung, Sightlogix and VideoIQ (Avigilon) New Symmetry PowerProtect NVRs Introducing the new Symmetry PowerMicro NVR with ultra-compact chassis. The Symmetry PowerMicro NVR is powered by an Intel Core i3 series CPU with 4GB memory and a 1TB hard drive. It is the smallest form factor in the Symmetry PowerProtect platform line, and is designed to address space constrained deployments. It is perfect for desktop use, mounting under a counter or securing to a video monitor. Symmetry PowerPro-R, Symmetry Power Plus, and Symmetry PowerUltra NVRs, all two unit rack mounts, offer faster performance and more storage capacity at a reduced cost. Each NVR contains 40% - 47% higher storage capacity with up to 66TB of RAID 5 video storage. Quad NICs allow users to isolate office networks from IP camera networks for added security, setup dual NICs in tandem to boost transfer speed or set up multiple IP camera networks. Also, the Symmetry PowerPro-R's chassis size was decreased from a 4 unit to 2 unit rack mount, increasing efficiency in installation and real-estate. AMAG Technology, a G4S company, delivers access control and video management solutions to companies of all industries and sizes. G4S provides a wide array of products and services to solve any security need.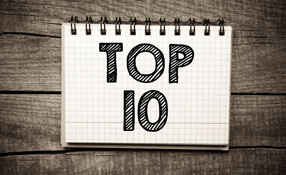 The year in mergers and acquisitions: Top 10 of 2014
2014 was a year for eye-popping merger and acquisition (M&A) activity in the security space. The big deals of the year included some of the largest names in the industry. One name is larger than any in the security market – Google, which made not one but two acquisitions this year that could impact the future security market. It was also the year that a smaller player in the video camera market (although a huge familiar brand overall) bought a large, open systems VMS company (to almost everyone's surprise). There was major activity on both sides of the Atlantic, impacting a wide range of industry sectors, from video to access control to home security. It was a year for acquisition and reinvention, for mergers and management refocus. And it was the year that Samsung stopped owning Samsung Techwin. Let's take a look at the Top 10 M&A stories of 2014 … 1. Canon Acquires Milestone When Canon, a fairly small player in the video surveillance market, announced plans for its European subsidiary to buy open systems company Milestone Systems, it sent shock waves through the market. Obviously Canon is signalling its intent to become a larger player in surveillance, but what does the move mean for the long-term viability of Milestone's open systems approach? Can an open systems company be owned by a camera company and keep its business approach intact? Yes, according to the Milestone announcement: "Canon respects how we built our business with our partners and supports our strategy of providing open platform solutions." 2. Vanderbilt Acquires Siemens' Security Products Siemens' Security Products is well known in Europe, including familiar and established brands such as Bewator and Cotag in access control and Alarmcom and Europlex in the intrusion alarm sector. But who is Vanderbilt Industries? It's a fairly new U.S. company created around the acquisition in 2012 of the Schlage Security Management Systems (SMS) access control product line from Ingersoll Rand. The Siemens acquisition makes them instantly a global player. The move expands the global reach of Vanderbilt's parent company, ACRE Ltd., and greatly enhances its technology capabilities and product portfolio. 3. Avigilon Acquires VideoIQ 2014 began with news that HD surveillance company Avigilon Corp. had agreed to buy video analytics company VideoIQ for cash consideration of $32 million. Avigilon moved quickly to incorporate VideoIQ's technology into its product line, highlighting video analytics (including the Rialto analytics appliances) along with other technologies at ISC West, IFSEC and trade shows throughout the year. Avigilon is positioning its "adaptive" analytics as a way to simplify total system operation, delivering only the information an end user needs rather than a flood of video images. 2014 saw major activity on both sides of the Atlantic, impacting a wide range of industry sectors, from video to access control to home security 4. HID Global Acquires Lumidigm HID Global is an undisputed worldwide leader in secure identity solutions, so it was big news when HID acquired a biometrics company in February. More accustomed to interfacing with biometrics technologies than owning them, HID's acquisition of Lumidigm reflects a high level of confidence in the company's multispectral imaging technology, which uses multiple light spectrums and advanced polarisation techniques to extract unique fingerprint characteristics from both the surface and subsurface of the skin. The system can authenticate identities with a high degree of certainty (and even in non-ideal environments where fingers can get dirty or greasy.) 5. Vicon and IQinVision Merge Vicon Industries and IQinVision announced a merger agreement in the spring to create a global provider of integrated solutions to the video security market. Vicon has long been known for designing and producing (mostly proprietary) video security and surveillance systems. IQinVision designs and produces high performance HD megapixel IP cameras. There are high hopes for the combined company, including continuing a camera line branded IQinVision and transitioning to an open systems approach with an emphasis on extracting business information from video streams. 6. Anixter Acquires Tri-Ed It was a milestone for Anixter International, the largest acquisition in the global distributor's 57-year history. When Anixter bought Tri-Ed for $420 million, the acquiring company emphasised the opportunity to accelerate implementation of IP video and access control by the new Tri-Ed customer base, previously more focused on analogue. Tri-Ed, independent distributor of security and low-voltage technology products, sells 110,000 different products to 2,000 active dealers and integrators through 61 branches and two technical sales centres located throughout North America. Anixter is a global distributor of communications and security products, electrical and electronic wire and cable, fasteners and other small components. 7. Google Acquires Nest Labs It makes headlines when Google does anything, and Google's entry into the home systems market is no different. Therefore, everyone noticed when Google acquired Nest Labs, a designer and manufacturer of sensor-driven, Wi-Fi-enabled, self-learning, programmable thermostats and smoke detectors. Many observers saw the $3.2 billion transaction as providing a critical foothold into the home systems market. Announced in January and closed the following month, the acquisition set the stage for another acquisition that would serve as further evidence of Google's intent to be a dominant player in the home systems market ... The big deals of 2014 included some of the largest names in the industry 8. Nest Labs Acquires Dropcam Google-owned Nest Labs, Inc announced that it had entered into an agreement to buy Dropcam for $555 million in cash, subject to adjustments. DropCam provides do-it-yourself IP video cameras for the home environment – and another foothold for Google. 9. Kaba Holding Acquires Keyscan Emblematic of the continuing consolidation in the access control market was acquisition of Keyscan Inc., a Canadian provider of networked access control solutions, by Kaba Holding AG, based in Switzerland. The Keyscan brand presence will be maintained, operating as a separate division of Kaba's ADS Americas Group. 10. Hanhwa To Buy Largest Interest in Samsung Techwin When Samsung sells its interest in Samsung Techwin, it's bound to be news, even as the company's management insists everything is business as usual. It was just a stock transaction (they say), and Samsung Techwin (which was always separate from the larger Samsung Electronics) will continue on its successful course in the video surveillance market. Korean conglomerate Hanwha Holdings announced in late November its 32.4 percent ownership in the video surveillance company (as part of a larger sale of Samsung Techwin's defence and chemical affiliates). What about the Samsung name? Management assures the market the valuable and well-known brand will remain intact. See the full coverage of 2014/2015 Review and Forecast articles here

SourceSecurity.com attends Avigilon's Video Analytics launch event in London
The HD video appliance combines a PoE network switch along with full video management server SourceSecurity.com recently attended Avigilon's Video Analytics launch event at the High Commission of Canada in London to discover more about the latest additions to the company's product portfolio. The event began with a presentation by Mark Buckland, Regional Sales Manager at Avigilon, on the benefits of the latest product in the analytics range, the HD Video Appliance Series. The appliance, which combines a Power-over-Ethernet (PoE) network switch along with a full video management server and client software capabilities, offers full viewing and system administration in a single compact form factor. The HD Video Appliance is powered by Avigilon Control Center (ACC) which comes pre-installed and configured to provide immediate benefits, including intelligent bandwidth, storage management and faster search times. Buckland discussed how the innovative features of the HD Video Appliance series mean it is ideal for small and medium-sized businesses as well as larger enterprises. The 8-port model is suitable for small-scale video surveillance, while the HD Video Appliance Pro 16- and 24-port models offer a comprehensive platform for mid- to large-sized applications. In terms of storage, the HD Video Appliance series provides maximum flexibility. The appliance offers up to 12 TB of RAID 5 storage and supports a wide range of camera resolutions, including Avigilon's HD Pro camera series. The appliance is not only compatible with Avigilon cameras but also with third-party IP cameras and backwards compatible with analogue cameras. This flexibility is further emphasised by the unit's capability of being used as a standalone installation or as part of a multi-site configuration using the enterprise-level features of ACC's open platform. The integrated self-learning adaptive analytics solution means cameras automatically adapt to scene changes without the need for manual calibration Brian Karas, Applications Engineer – Video Analytics at Avigilon, gave an overview of the advantages offered by the company's adaptive analytics technology, which is now embedded in its HD Dome and Bullet camera. The technology is a result of the ongoing integration between VideoIQ and Avigilon products following the former's acquisition by Avigilon in January this year. The integrated self-learning adaptive analytics solution means cameras automatically adapt to scene changes without the need for manual calibration, facilitating easy installation and delivering a new level of performance. The cameras are available in 1, 2 and 3 MP resolutions and are fully integrated with the latest version of the ACC 5.4 software, enabling more than just monitoring, search and recording of video analytic events, but also complete analytics configuration and management. The ability to detect people and vehicles instantly via an alert system means users can pre-empt criminal activity and detect intervene before a crime is committed. Karas explained the many applications where Avigilon's adaptive analytics solution can be of benefit. In hospitals, for example, Karas said the technology can be used to detect loitering outside of entrances and in staff parking lots out of hours as well as detect a lack of staff activity in critical areas. Other examples of relevant applications include in public areas, schools and car dealerships. The presentation was rounded off with a reiteration of the reliability and cost-effectiveness of Avigilon's adaptive analytics. Karas said investing in Avigilon's intelligent technology means false alarms are a rarity and the distance covered by the cameras is much greater than many other devices on the market. Importantly, the cameras can also be installed alongside existing cameras to update existing systems and increase coverage and efficiency, he added.
Related white papers
Video Surveillance as a service: Why are video management systems migrating to the Cloud?
The borderless control room
Smart and reliable rail and metro operations