VideoIQ CCTV Software
(2)
CCTV software products updated recently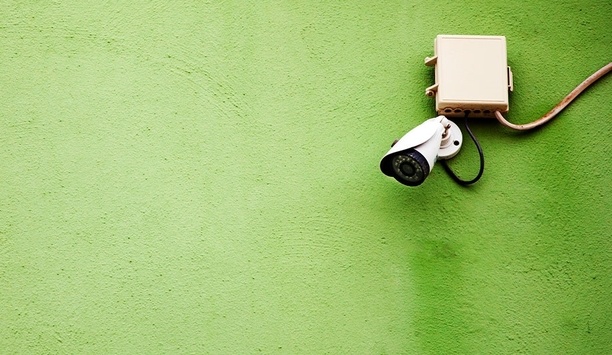 Why ease of installation & flexibility matter for video surveillance
There's almost no installation that goes 100-percent smoothly in the field of video surveillance. Unexpected issues routinely arise that can increase time on the job, cost of the project and frustration. Manufacturers work on the product side to help ensure their products are easy to install and – when troublesome situations do arise – are flexible enough for installers to quickly find a remedy. Importance of ease of installation Ease of installation is a very important part of the project to the system integrator because the cost of labour is variable Ease of installation is a very important part of the project to the system integrator because the cost of labour is variable and can be very expensive. In some cases, the cost of labour to install a camera can be more than the cost of the camera! If labour costs are high – or are more expensive than a system integrator planned – they can lose a great deal of money on a project. If a cautious system integrator includes too high of an estimate for labour in a project bid, his overall bid will to high and it could cost him the project. The easier the camera is to install, the lower the labour cost, subsequently achieving higher savings for end-users. Hence it is essential that camera manufacturers develop products that are easy to install or are flexible in the field for system integrators and installers who know that time is money. Enterprise projects can involve thousands of cameras installed Simplifying installation of cameras Camera installation typically involves an electrician, the camera installer and the person who configures the VMS (Video Management Software). Of course, one person can play all three roles, and in many cases, does, but enterprise projects can involve dozens, hundreds or even thousands of cameras with teams of individuals involved in an installation. The electrician runs conduit with an electrical or PoE (Power over Ethernet) connection to the housing or the backplate of the camera; the installer then installs the camera at that location, hooking it up to power; and then a configurator adds cameras to the network and makes adjustments – renaming the camera, setting the frame rate, enabling WDR (Wide Dynamic Range), and the like. When it's a project that involves different players for any of these functions, there is the potential for a bottleneck and delay in project completion. And if a system integrator is paying an electrician, installer and software configurator – and they are all three on site waiting for each other to finish – that's a system integrator's worst-case scenario. Enhancement through modular cameras Video surveillance camera manufacturers like Hanwha Techwin are producing products that take different roles Video surveillance camera manufacturers like Hanwha Techwin are producing products that take the different roles of electrician, installer and configurator into consideration, allowing them to complete their tasks independently. With a focus on modular design which includes a USB dongle, a device manager, magnetic module and included accessories, the Wisenet X series Plus is one of the fastest cameras to install, service and upgrade – saving installers time and money. Wisenet X series Plus cameras have a detachable camera module that utilise magnets to lock into the housing for instant configuration. Electricians can run conduit with a single PoE connection to the back plate/housing while the configurator is working on configuring the camera module, allowing security professionals to later snap the camera into place in just minutes. The VMS configurator can then come and add the cameras to the network and program their functionality. Modular cameras offer flexibility In the past, an end user might determine after the camera is installed that there aren't enough pixels on target, or they need certain different functions like video analytics for example, resulting in the time-consuming replacement of the entire camera. With modular-designed cameras, the camera module can be swapped with a new one without having to focus or replace the camera – even to change the resolution or field of view, also Wisenet X series Plus has optional PTRZ modules that can be remotely adjusted to the field of view and the position of the camera lens. Making camera adjustments in the field is also now easier and perhaps even safer. Installers have been known to climb a ladder and juggle a bulky laptop to access the network to be able to see video of how the camera is positioned. Or they've had to use analogue video output to view the video feed on a separate monitor which provides the field of view, but not megapixel quality. Using a smartphone, the installer can wirelessly see full and not cropped quality video directly from the camera Wisenet X series Plus cameras have a USB port that allows installers to connect it to a small dongle that converts the camera to a Wi-Fi device. Using a smartphone, the installer can wirelessly see full and not cropped quality video directly from the camera. It's a much easier way to evaluate video while at the camera. Eliminating the second person looking at live view on a computer guiding through a cellphone to the installer to accurately point the camera to the proper position. If system integrators can do some of the legwork prior to even getting on site, it can reduce cost and improve efficiency. Imagine having 300 cameras ready to send to a project site. To configure those cameras, a system integrator has to take each camera out of the box, plug each into a switch, configure it, take it off of the switch and put it back in the box. To improve this process, camera manufacturers have now developed packaging that provides access to the camera port without even having to remove it from the box. It's an innovative solution that saves time. Modular cameras have optional PTRZ modules that can be remotely adjusted to the field of view Software programs help in enhancing installation Whether it's a one-man show or a team of electricians, installers and configurators, software programs can greatly enhance the installation process. Device managers are important tools in adding multiple cameras to a project. Using that 300-camera project, for example, it's easier when a manufacturer has a device manager that allows the mass programming and configuration of cameras. Adding 300 cameras one by one is time consuming and leaves room for error when making so many multiple entries. A device manager should be able to scan the network and locate its devices, allowing them to be grouped, configured and much more. Every video surveillance camera project is going to have its ups and downs. But camera manufacturers can do their part in the production process to address the many issues known to slow down progress. It's impressive that many are taking the lead in producing innovations like modular camera design, flexibility in the field and accessible packaging that can truly reduce installation cost and improve efficiency.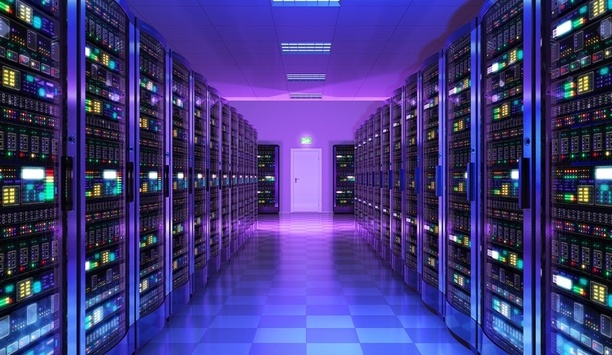 7 steps to make VMS system design and installation easier
For those of you old enough to remember, video matrix switchers were once the heyday of surveillance camera control. These cumbersome antiques were at the heart of every major video surveillance system (CCTV at the time) in premier gaming properties, government installations and corporate industrial complexes. They required more physical labour to construct and configure than perhaps the pyramids – maybe not – but you get the picture. And then digital video made its way in to the market and everything changed, transforming the physical demands for camera control and management from a hardware-centric to a software driven process. We've come a long way in a few short years, and the borders that once defined IT and security continue to diminish, if not disappear completely There's no doubt that this migration also presented significant challenges as many security professionals often struggled with all things IT and software programming being one of the industry's soft spots. Fortunately, we've come a long way in a few short years, and the borders that once defined IT and security continue to diminish, if not disappear completely. However, the complexities of today's VMS functionality can be intimidating for anyone tasked with installing one of these systems given all of the user-defined options available from the simplest camera sequencing and bandwidth allocations to mobile management and enterprise level integration. This is where truly advanced VMS solutions need to shine on both the operations and the design/build sides of the equation. Smart VMS design There are more solutions products labelled "VMS solutions" out there than ever before. The issue is the fact that many of these "solutions" really don't fall into the category of a true VMS by today's standards but offer basic camera and NVR control. No doubt that there is a place for such software programs in the market. However, VMS solutions from the likes of OnSSI and other industry-leading companies offer distinct and superior management and control capabilities for demanding security and business intelligence applications. Perhaps of equal importance, these top-tier VMS solutions incorporate provisions for installers, so they have a clear and easier implementation path. OnSSI offers VMS solutions with smart camera drivers Here are seven attributes that can assist with the design and implementation of an advanced VMS solution: 1) Open architecture platform We need the ability to easily integrate with other systems and scale for future developments and physical system growth The ability to easily integrate with other systems and scale for future developments and physical system growth is largely dependent on a systems platform architecture. Here's where VMS solutions with open architecture provide a distinct advantage. Open-architecture solutions expand functionality by facilitating greater integration between multiple systems and components. This not only makes VMS solutions with open architecture easier to implement, it makes them extremely cost-efficient by eliminating the need for proprietary solutions. Open architecture systems also provide adherence to industry standards such as ONVIF and PSIA, as well as compression formats such as H.265 and MJPEG, and help ensure system integration and support of an extensive range of manufacturers' cameras and off-the-shelf hardware. Be wary of VMS solutions with limited camera manufacturer support. 2) Simple licensing processes and pricing Camera licenses and pricing is always a touchy subject, as any misunderstanding of a specific VMS solutions' licensing terms can prove to be costly after the fact. And it often seems that some VMS suppliers have gone to great lengths to complicate the process as to obscure actual Total Cost of Ownership (TCO). Perhaps the most direct, simple and straightforward camera licensing and pricing method is to have one license per IP address used by each camera/encoder on multi-channel devices. These should be perpetual licenses with no required annual fees or subscriptions. Additionally, the licensing agreement should be all inclusive without added fees for multiple clients, failover servers, active directory support, I/O devices, redundant management servers, technical support or security patches and updates. 3) Mixing and matching camera license types The ability to mix and match different camera license types within the same system helps facilitate a seamless and simple migration of new and pre-existing systems with minimal downtime or interruption in operation. The ability to mix and match camera licenses not only saves valuable design and installation time, it can provide considerable savings when integrating large, multi-tenant systems. Mix and match capabilities also allow system designers to apply specific feature sets to specific groups of cameras to best leverage functionality and budgets, as well as providing the flexibility to implement an on-site, virtual, or cloud-based VMS solution, without any additional cost. 4) Auto camera detection and configuration Another VMS set-up feature that eases the install process is the ability to forego device registrations or MAC address requirements Another VMS set-up feature that eases the install process is the ability to forego device registrations or MAC address requirements. This functionality allows installers to instantly locate cameras on the network and configure them centrally so they can easily replace older cameras while seamlessly retaining video recorded from them. The auto detection capability should also include the ability to detect and import CSV files, which can then be stored and used to configure camera templates for future camera installation profiles. 5) Smart camera driver technology VMS solutions with smart camera drivers offer valuable assistance during system implementation, and any time new cameras are added to the network or replace older models. Manufacturer-specific smart camera drivers expand the range of model-specific static drivers. Instead of storing the device's information (codecs, resolutions, frame rates, etc.) statically, a VMS with smart camera drivers queries devices for their capabilities using the manufacturers' proprietary protocol. All that is required for configuration is that the camera is available on the network. Smart camera drivers eliminate the need to wait for model-specific drivers or installation of driver packs, allowing for newly released cameras to be used immediately. Network security is an area where leading VMS suppliers like OnSSI have ramped up development efforts to stay ahead of hackers 6) Importance of network security Network Security is perhaps the greatest challenge faced by industry professionals today Network security is perhaps the greatest challenge faced by industry professionals today. This is an area where leading VMS suppliers like OnSSI have ramped up development efforts to stay ahead of hackers. New security developments to look for include TLS 1.2 encryption protocols for camera-to-server communications (SSL 3.0 supported for older cameras), as well as server-to-server communications. Additional safeguards to consider include: randomised video databases with no camera identification information to secure recorded data; support for Active Directory authentication; AES encryption between servers and clients; and AES encrypted exporting. 7) Automatic updates Regardless of the supplier you select for your VMS solution, they should be consistently providing new updates and security patches on a frequent if not regular basis. Keeping up with these updates can be a burden and are often overlooked leading to system failures and breeches. Advanced VMS solutions now feature automatic update service checks on a system-wide basis, eliminating the need to manually update individual servers and devices. This ensures that your VMS system always has the latest drivers, fixes and updates which assures overall security while reducing TCO. So next time you're getting a demo of the latest and greatest VMS solution, remember to ask what it offers in terms of design and implementation tools. Half the battle with new technologies is getting them installed and working properly. Without the right tools to accomplish these critical first steps, all the functionality in the world will do you little good.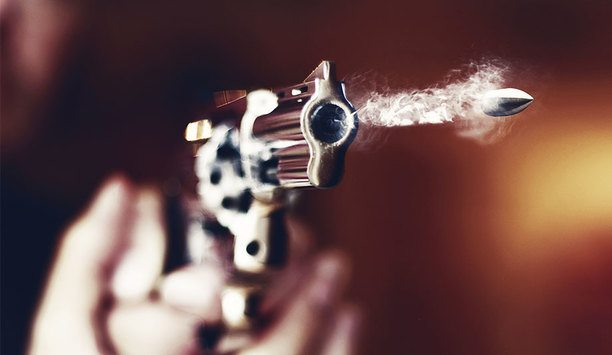 Can we prevent active shooters through AI technology?
According to the reports of not-for-profit organisation Gun Violence Archive, the year 2018 has seen 323 mass shooting incidents as of November 28 in the United States. This number is 346 for the year 2017 and 382 for 2016 (more statistics are available here), with "mass shooting" defined as cases where four or more people are shot or killed in the same time period and location. While definitions of mass shooting vary with organisations in the US, the count of over 300 incidents per year, or about once per day on average, is simply alarming. It raises public safety concerns, ignites debates and protests, which in turn lead to public unrest and potentially more violence, and increases costs for governments from the regional to federal level. Most importantly, the loss of lives demands not only improvement in post-incident handling and investigation, but also new prevention technologies. Gunshot detection solutions AI weapon detection offers a more efficient alternative to prevent active shooting There are several gunshot detection solutions in the security market, commonly used by law enforcement agencies to detect and locate gun fires. These systems function based on acoustic recordings and analyses and often in combination with signals detected by sensors of the optical flash and shockwave when a gun is fired. However, gunshot detection by nature dictates that the law enforcement can only react to a shooting incident that has occurred. With fast action, law enforcement can prevent the incident from escalating, but lives that are lost cannot be recovered. With the development of artificial intelligence in object recognition, AI weapon detection offers a more efficient alternative to prevent active shooting: AI can visually detect guns based on their shapes before they are fired. The AI is trained to recognise firearms in different shapes, sizes, colours, and at different angles in videos, so that the AI weapon detector can be deployed with existing cameras systems, analyse the video feeds, and instantly notify security staff when a gun is spotted. Comparison of the advantages for law enforcement and public security agencies Legacy gunshot detection using sensors AI weapon detection Reactive measure: detect after guns have been fired Proactive measure: detect before guns are fired Time to action: within 1 second Time to action: within 1 second Unable to provide visual data about shooter(s) Can provide data about shooter(s) based on the camera recording: clothing, luggage (backpack, handbag, etc.), facial features, vehicle Unable to track the location of the shooter(s) before and after shooting because of the lack of sound Can track the shooter(s) using AI Person & Vehicle Tracking, AI Face Recognition, and AI License Plate Recognition False detection caused by similar sound such as fireworks and cars backfiring Minimal to no false detection, as AI can distinguish different types of handguns and rifles from normal objects (umbrella, cellphone, etc.) Require physical deployment of gunshot detection sensors Can be used with existing camera systems, do not require special hardware Complicated to deploy, require highly trained professional Easy to deploy as an add-on to existing video surveillance system - Can integrate with gun-shot detection to create a "double knock" audio and video active shooter alert system Gun-shot detection advantages In addition to advantages for law enforcement and public security agencies, this type of visual-based pre-incident detector has three-fold advantages for the public: Save lives by spotting the shooter before the shooting event. Minimise the chaos entailing an incident: panic and chaos caused by a shooting incident often adds to injury, as people run, fall, trample on others… With an AI weapon detector, when a gun is spotted, the system sends an alert to security staff, who can quickly control the situation in an organised manner and apprehend the intending shooter. Can be added as a SaaS (Security as a Service) component to small business and home surveillance systems, e.g., intrusion detection alerts (home invasion incidents with firearms number over 2500 per year nationwide). For a complete active shooter detection system, video-based AI detector can operate in conjunction with gunshot detectors for enhanced security. Traditional X-ray based weapon detection or metal detection entrance systems are complicated and expensive; with AI video technology, active shooter detection system can be cost-effective, and after all, what price tag can one put on a life? Written by Paul Sun and Mai Truong, IronYun AMAG introduces Symmetry CompleteView 4.5 VMS and PowerProtect NVRs
AMAG Technology announces the release of Symmetry CompleteView Video Management System version 4.5 and four new Symmetry PowerProtect NVRs. Earlier this year AMAG announced a deepened partnership with Salient Systems, Inc. where AMAG now offers Salient's CompleteView VMS, PowerProtect NVRs and TouchView Mobile App video solutions as part of the Symmetry product line. This is the first software upgrade and NVR addition since the initial announcement in March. Symmetry CompleteView 4.5 "Symmetry CompleteView 4.5 delivers advanced capabilities such as dynamic video management tools to support and streamline complex enterprise deployments, yet remains affordable to provide a powerful standalone system for any size organisation," said AMAG Technology, Senior Product Manager-Video, Jim Murray. Symmetry CompleteView VMS 4.5 includes a suite of software tools called Dynamic Video Management. Designed to increase efficiency and enhance the end user's experience, the suite offers: Dynamic Resolution Scaling - DRS sizes the video stream to match the display size of the viewing client, (monitor, tablet or phone) reducing bandwidth consumption. Dynamic Video Decoding - DVD saves CPU usage by controlling server processing for camera streams based on live viewing or server motion detection settings. Dynamic Frame Throttling - DFT allows the server to monitor camera video queues balancing load and latency without affecting recorded video. Symmetry CompleteView 4.5 also offers a new Web Client that is HTTP/HTTPS capable with native H.264 live and playback support with enhanced viewing features for the ultra-fast display of video feeds. Users can view multiple cameras simultaneously from multiple Symmetry PowerProtect NVRs located throughout the globe via a single web client video matrix. The Web Client also provides cross browser support, including: Internet Explorer, Firefox, Chrome, and Safari; increasing access to the video management software from virtually anywhere on any device. It will also support multiple languages including: English, French, German, Italian, Portuguese and Spanish. Symmetry TouchView Mobile app Symmetry TouchView Mobile app's new cross platform capability allows users to create configurations in the app and transfer them to the Web Client for use, providing flexible configuration compatibility. Users can export the web client configuration, which could contain saved video server connections, camera layouts, and video matrix window setup and quickly import it into a mobile iOS or Android mobile device. When you combine Dynamic Resolution Scaling with Symmetry TouchView Mobile apps, Symmetry CompleteView delivers the fastest call up of megapixel resolution video over remote internet connections in the industry today. Symmetry CompleteView 4.5 also supports: Http/Https capability Fisheye cameras and dewarping feature set Mac devices, including Safari browser Camera based motion detection with Symmetry, Arecont, Axis, Bosch, HikVision, Samsung, Sightlogix and VideoIQ (Avigilon) New Symmetry PowerProtect NVRs Introducing the new Symmetry PowerMicro NVR with ultra-compact chassis. The Symmetry PowerMicro NVR is powered by an Intel Core i3 series CPU with 4GB memory and a 1TB hard drive. It is the smallest form factor in the Symmetry PowerProtect platform line, and is designed to address space constrained deployments. It is perfect for desktop use, mounting under a counter or securing to a video monitor. Symmetry PowerPro-R, Symmetry Power Plus, and Symmetry PowerUltra NVRs, all two unit rack mounts, offer faster performance and more storage capacity at a reduced cost. Each NVR contains 40% - 47% higher storage capacity with up to 66TB of RAID 5 video storage. Quad NICs allow users to isolate office networks from IP camera networks for added security, setup dual NICs in tandem to boost transfer speed or set up multiple IP camera networks. Also, the Symmetry PowerPro-R's chassis size was decreased from a 4 unit to 2 unit rack mount, increasing efficiency in installation and real-estate. AMAG Technology, a G4S company, delivers access control and video management solutions to companies of all industries and sizes. G4S provides a wide array of products and services to solve any security need.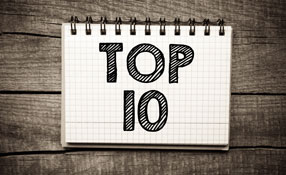 The year in mergers and acquisitions: Top 10 of 2014
2014 was a year for eye-popping merger and acquisition (M&A) activity in the security space. The big deals of the year included some of the largest names in the industry. One name is larger than any in the security market – Google, which made not one but two acquisitions this year that could impact the future security market. It was also the year that a smaller player in the video camera market (although a huge familiar brand overall) bought a large, open systems VMS company (to almost everyone's surprise). There was major activity on both sides of the Atlantic, impacting a wide range of industry sectors, from video to access control to home security. It was a year for acquisition and reinvention, for mergers and management refocus. And it was the year that Samsung stopped owning Samsung Techwin. Let's take a look at the Top 10 M&A stories of 2014 … 1. Canon Acquires Milestone When Canon, a fairly small player in the video surveillance market, announced plans for its European subsidiary to buy open systems company Milestone Systems, it sent shock waves through the market. Obviously Canon is signalling its intent to become a larger player in surveillance, but what does the move mean for the long-term viability of Milestone's open systems approach? Can an open systems company be owned by a camera company and keep its business approach intact? Yes, according to the Milestone announcement: "Canon respects how we built our business with our partners and supports our strategy of providing open platform solutions." 2. Vanderbilt Acquires Siemens' Security Products Siemens' Security Products is well known in Europe, including familiar and established brands such as Bewator and Cotag in access control and Alarmcom and Europlex in the intrusion alarm sector. But who is Vanderbilt Industries? It's a fairly new U.S. company created around the acquisition in 2012 of the Schlage Security Management Systems (SMS) access control product line from Ingersoll Rand. The Siemens acquisition makes them instantly a global player. The move expands the global reach of Vanderbilt's parent company, ACRE Ltd., and greatly enhances its technology capabilities and product portfolio. 3. Avigilon Acquires VideoIQ 2014 began with news that HD surveillance company Avigilon Corp. had agreed to buy video analytics company VideoIQ for cash consideration of $32 million. Avigilon moved quickly to incorporate VideoIQ's technology into its product line, highlighting video analytics (including the Rialto analytics appliances) along with other technologies at ISC West, IFSEC and trade shows throughout the year. Avigilon is positioning its "adaptive" analytics as a way to simplify total system operation, delivering only the information an end user needs rather than a flood of video images. 2014 saw major activity on both sides of the Atlantic, impacting a wide range of industry sectors, from video to access control to home security 4. HID Global Acquires Lumidigm HID Global is an undisputed worldwide leader in secure identity solutions, so it was big news when HID acquired a biometrics company in February. More accustomed to interfacing with biometrics technologies than owning them, HID's acquisition of Lumidigm reflects a high level of confidence in the company's multispectral imaging technology, which uses multiple light spectrums and advanced polarisation techniques to extract unique fingerprint characteristics from both the surface and subsurface of the skin. The system can authenticate identities with a high degree of certainty (and even in non-ideal environments where fingers can get dirty or greasy.) 5. Vicon and IQinVision Merge Vicon Industries and IQinVision announced a merger agreement in the spring to create a global provider of integrated solutions to the video security market. Vicon has long been known for designing and producing (mostly proprietary) video security and surveillance systems. IQinVision designs and produces high performance HD megapixel IP cameras. There are high hopes for the combined company, including continuing a camera line branded IQinVision and transitioning to an open systems approach with an emphasis on extracting business information from video streams. 6. Anixter Acquires Tri-Ed It was a milestone for Anixter International, the largest acquisition in the global distributor's 57-year history. When Anixter bought Tri-Ed for $420 million, the acquiring company emphasised the opportunity to accelerate implementation of IP video and access control by the new Tri-Ed customer base, previously more focused on analogue. Tri-Ed, independent distributor of security and low-voltage technology products, sells 110,000 different products to 2,000 active dealers and integrators through 61 branches and two technical sales centres located throughout North America. Anixter is a global distributor of communications and security products, electrical and electronic wire and cable, fasteners and other small components. 7. Google Acquires Nest Labs It makes headlines when Google does anything, and Google's entry into the home systems market is no different. Therefore, everyone noticed when Google acquired Nest Labs, a designer and manufacturer of sensor-driven, Wi-Fi-enabled, self-learning, programmable thermostats and smoke detectors. Many observers saw the $3.2 billion transaction as providing a critical foothold into the home systems market. Announced in January and closed the following month, the acquisition set the stage for another acquisition that would serve as further evidence of Google's intent to be a dominant player in the home systems market ... The big deals of 2014 included some of the largest names in the industry 8. Nest Labs Acquires Dropcam Google-owned Nest Labs, Inc announced that it had entered into an agreement to buy Dropcam for $555 million in cash, subject to adjustments. DropCam provides do-it-yourself IP video cameras for the home environment – and another foothold for Google. 9. Kaba Holding Acquires Keyscan Emblematic of the continuing consolidation in the access control market was acquisition of Keyscan Inc., a Canadian provider of networked access control solutions, by Kaba Holding AG, based in Switzerland. The Keyscan brand presence will be maintained, operating as a separate division of Kaba's ADS Americas Group. 10. Hanhwa To Buy Largest Interest in Samsung Techwin When Samsung sells its interest in Samsung Techwin, it's bound to be news, even as the company's management insists everything is business as usual. It was just a stock transaction (they say), and Samsung Techwin (which was always separate from the larger Samsung Electronics) will continue on its successful course in the video surveillance market. Korean conglomerate Hanwha Holdings announced in late November its 32.4 percent ownership in the video surveillance company (as part of a larger sale of Samsung Techwin's defence and chemical affiliates). What about the Samsung name? Management assures the market the valuable and well-known brand will remain intact. See the full coverage of 2014/2015 Review and Forecast articles here

SourceSecurity.com attends Avigilon's Video Analytics launch event in London
The HD video appliance combines a PoE network switch along with full video management server SourceSecurity.com recently attended Avigilon's Video Analytics launch event at the High Commission of Canada in London to discover more about the latest additions to the company's product portfolio. The event began with a presentation by Mark Buckland, Regional Sales Manager at Avigilon, on the benefits of the latest product in the analytics range, the HD Video Appliance Series. The appliance, which combines a Power-over-Ethernet (PoE) network switch along with a full video management server and client software capabilities, offers full viewing and system administration in a single compact form factor. The HD Video Appliance is powered by Avigilon Control Center (ACC) which comes pre-installed and configured to provide immediate benefits, including intelligent bandwidth, storage management and faster search times. Buckland discussed how the innovative features of the HD Video Appliance series mean it is ideal for small and medium-sized businesses as well as larger enterprises. The 8-port model is suitable for small-scale video surveillance, while the HD Video Appliance Pro 16- and 24-port models offer a comprehensive platform for mid- to large-sized applications. In terms of storage, the HD Video Appliance series provides maximum flexibility. The appliance offers up to 12 TB of RAID 5 storage and supports a wide range of camera resolutions, including Avigilon's HD Pro camera series. The appliance is not only compatible with Avigilon cameras but also with third-party IP cameras and backwards compatible with analogue cameras. This flexibility is further emphasised by the unit's capability of being used as a standalone installation or as part of a multi-site configuration using the enterprise-level features of ACC's open platform. The integrated self-learning adaptive analytics solution means cameras automatically adapt to scene changes without the need for manual calibration Brian Karas, Applications Engineer – Video Analytics at Avigilon, gave an overview of the advantages offered by the company's adaptive analytics technology, which is now embedded in its HD Dome and Bullet camera. The technology is a result of the ongoing integration between VideoIQ and Avigilon products following the former's acquisition by Avigilon in January this year. The integrated self-learning adaptive analytics solution means cameras automatically adapt to scene changes without the need for manual calibration, facilitating easy installation and delivering a new level of performance. The cameras are available in 1, 2 and 3 MP resolutions and are fully integrated with the latest version of the ACC 5.4 software, enabling more than just monitoring, search and recording of video analytic events, but also complete analytics configuration and management. The ability to detect people and vehicles instantly via an alert system means users can pre-empt criminal activity and detect intervene before a crime is committed. Karas explained the many applications where Avigilon's adaptive analytics solution can be of benefit. In hospitals, for example, Karas said the technology can be used to detect loitering outside of entrances and in staff parking lots out of hours as well as detect a lack of staff activity in critical areas. Other examples of relevant applications include in public areas, schools and car dealerships. The presentation was rounded off with a reiteration of the reliability and cost-effectiveness of Avigilon's adaptive analytics. Karas said investing in Avigilon's intelligent technology means false alarms are a rarity and the distance covered by the cameras is much greater than many other devices on the market. Importantly, the cameras can also be installed alongside existing cameras to update existing systems and increase coverage and efficiency, he added.
Featured white papers
5 steps to finding the right access control system for you
Download
Why outdated access control systems are a big problem
Download
Five things to consider for AI with video technology
Download