ASL Safety and Security CCTV Software
(5)
Browse CCTV Software
CCTV software products updated recently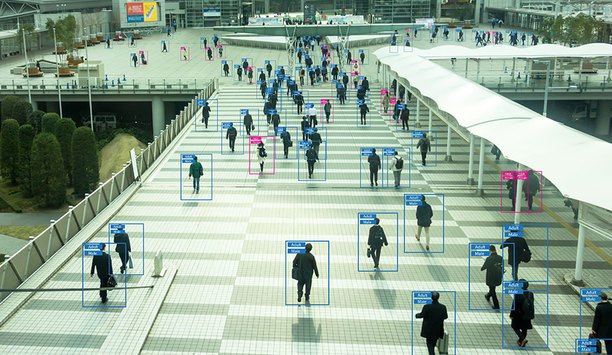 How Artificial Intelligence and analytics enhance security and performance
Artificial intelligence (AI) is improving everyday solutions, driving efficiency in ways we never imagined possible. From self-driving cars to intelligent analytics, the far-reaching impacts of Deep Learning-based technology empower human operators to achieve results more effectively while investing fewer resources and less time. By introducing AI, solutions are not merely powered by data, but they also generate valuable intelligence. Systems which were once leveraged for a narrow, dedicated purpose, can suddenly be engaged broadly across an organisation, because the previously under-utilised data can be harnessed for enhancing productivity and performance. Video analytics software The video intelligence software processes and analyses video to detect all the people and objects that appear When it comes to physical security, for instance, video surveillance is a standard solution. Yet, by introducing AI-driven video analytics software, video data can be leveraged as intelligence in previously inaccessible ways. Here are some examples of how diverse organisations are using AI-based video intelligence solutions to enhance security and performance with searchable, actionable and quantifiable insights. Law enforcement relies on video surveillance infrastructure for extracting investigation evidence and monitoring people and spaces. Instead of manual video review and live surveillance – which is prone to human error and distraction – police can harness video content analysis to accelerate video investigations, enhance situational awareness, streamline real-time response, identify suspicious individuals and recognise patterns and anomalies in video. The video intelligence software processes and analyses video to detect all the people and objects that appear; identify, extract and classify them; and then index them as metadata that can be searched and referenced. Maintaining public safety For law enforcement, the ability to dynamically search video based on granular criteria is critical for filtering out irrelevant details and pinpointing objects of interest, such as suspicious persons or vehicles. Beyond accelerating video evidence review and extraction, police can leverage video analysis to configure sophisticated real-time alerts when people, vehicles or behaviours of interest are detected in video. Instead of actively monitoring video feeds, law enforcement can assess triggered alerts and decide how to respond. In this way, officers can also react faster to emergencies, threats and suspicious activity as it develops. Video analysis empowers cities to harness their video surveillance data as operational intelligence Empowering law enforcement to maintain public safety is important beyond the benefit of increasing security: A city with a reputation for effective, reliable law enforcement and enhanced safety is more likely to attract residents, visitors and new businesses, exponentially driving its economic development. Furthermore, in cities where law enforcement can work productively and quickly, time and human resources can be reallocated to fostering growth and building community. Video surveillance data Video analysis empowers cities to harness their video surveillance data as operational intelligence for optimising city management and infrastructure. When video data is aggregated over time, it can be visualised into dashboards, heatmaps and reports, so operators can identify patterns and more seamlessly detect anomalous behaviour. A city could, for instance, analyse the most accident-prone local intersection and assess the traffic patterns to reveal details such as where cars are dwelling and pedestrians are walking; the directional flows of traffic; and the demographic segmentations of the objects detected: Are cars lingering in no-parking zones? Are pedestrians using designated crosswalks – is there a more logical location for the crosswalk or traffic light? Do vehicles tend to make illegal turns – should police proactively deter this behaviour, or should the city plan new infrastructure that enables vehicles to safely perform these turns? Finally, does the rise in bike traffic warrant implementing dedicated biking lanes? With video intelligence, urban planners can answer these and other questions to facilitate local improvements and high quality of life. By leveraging the video insights about citywide traffic, public transit organisations can make data-driven decisions about scheduling and services Enhancing situational awareness Insight into traffic trends is also critical for transport companies, from public transit services to transportation hubs and airports. By leveraging the video insights about citywide traffic, public transit organisations can make data-driven decisions about scheduling and services. Analysing video surveillance around bus stops, for instance, can help these companies understand the specific hours per day people tend to dwell around bus stops. Correlating this information with transactional data for each bus line, bus schedules can be optimised based on demand for individual bus lines, shortening waiting times for the most popular routes. Similarly, the traffic visualisations and activity heatmaps derived from the video of major transit hubs, such as international airports and central stations, can be beneficial for increasing security, enhancing situational awareness, identifying causes of congestion, improving throughput and efficiency and, ultimately, solving these inefficiencies to provide a streamlined customer experience for travellers. Large education campuses Campus law enforcement can leverage video data to increase situational awareness and public safety Much like a city, large education campuses have internal transportation services, residential facilities, businesses and law enforcement, and video content analysis can support the campus in intelligently managing each of those business units, while also providing video intelligence to these individual groups. Campus law enforcement can leverage video data to increase situational awareness and public safety, driving real-time responses with the ability to make informed assessments and accelerating post-event investigations with access to easily extractable video data. When campuses are expanding or developing additional infrastructure, they can plan new crosswalks, traffic lights, roads, buildings and entrances and exits based on comprehensive video intelligence. By understanding where pedestrians and vehicles dwell, walk, cross or even violate traffic laws, the campus can inform construction projects and traffic optimisation. Countless business operations The campus can leverage video business intelligence to justify leasing pricing for different retailers across campus Finally, the campus can leverage video business intelligence to justify leasing pricing for different retailers across campus, demonstrating property values based on traffic trends that can be correlated with retailer point of sale data. Whether its empowering security, productivity or decision-making, the insights generated by AI-based technology can drive significant optimisation – especially when data is fused and cross-referenced across smart sensors and systems for even deeper intelligence. In the case of AI-backed video analytics, diverse organisations can harness video surveillance impactfully and dynamically. Whereas once video technology investments could be justified for their security value – with the introduction of AI capabilities – procurement teams can evaluate these solutions for countless business operations, because they offer broadly valuable intelligence. And video surveillance and analytics is merely one example of AI-driven solutions' potential to disrupt business as we know it.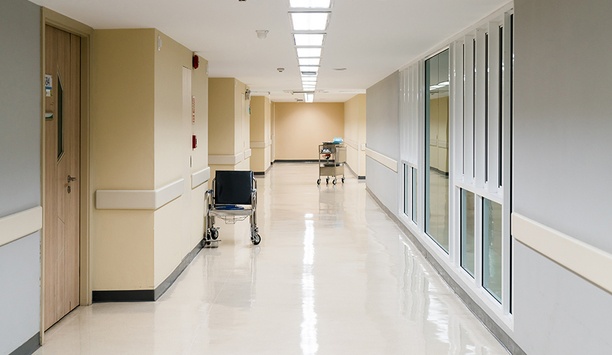 Security in the healthcare sector: Protecting patients and medical facilities
The healthcare sector is a crucial part of a functioning society as it provides life-saving care and reassurance to the population. A key part of ensuring the professionals in this industry have the best work environment is the ongoing security of the facilities. Overcoming environmental challenges Hospitals are challenging environments for security integrators. There is little room for mistakes because staff, patients and assets cannot be compromised. Medical centres and their facilities can be vast complexes and security teams must be confident in their ability to identify and nullify threats as soon as possible. Chubb provided Queensland Children's Hospital's security team with a simple and easy-to-use tool Chubb Fire & Security offers a range of intelligent video and access control systems to solve these challenges. The Queensland Children's Hospital in Australia, formerly named Lady Cilento Children's Hospital, is the major specialist children's hospital for families living in Queensland and Northern New South Wales. The facility not only provides care to the local families but also the state's sickest and most critically injured children who need highly specialised care. This state-of-the-art hospital, coupled with a leading academic and research facility and the high calibre staff, provides a platform to continue to develop as a leader in paediatric health care, education and research. Comprehensive security solution Chubb developed a solution for Queensland Children's Hospital that included access control, video management, communications and asset tracking. By creating a common infrastructure for all security systems managed through a comprehensive user interface, Chubb provided the hospital's security team with a simple and easy-to-use tool that enables them to resolve situations as they happen and action events automatically on command. Chubb also developed a 3D model of the building that allows the security team to respond quickly to a wide variety of events. The protection of patients and staff is naturally a hospital's number one priority Also crucial to the implementation of security systems in a hospital is minimal disruption to its everyday operations. Professionals in hospitals are working 24/7 so there is little time when it comes to disabling security systems for maintenance or repairs. Continued maintenance and upgrades are vital elements to Chubb's work and key to this is a great deal of collaboration with clinical and operational stakeholders. Securing mission-critical environment Hospital facilities are not always state-of-the-art and often face the slow upgrade process that a limited budget imparts. However, through the audit and update of security systems, steps can be taken to ensure continued operations without external disruption. The protection of patients and staff is naturally a hospital's number one priority and Chubb shares the same commitment to making sure the environment is safe and secure. Carrying out a technically demanding project in a large, mission-critical environment like a hospital takes strong teamwork, including expert strategic partners, and collaboration between stakeholders.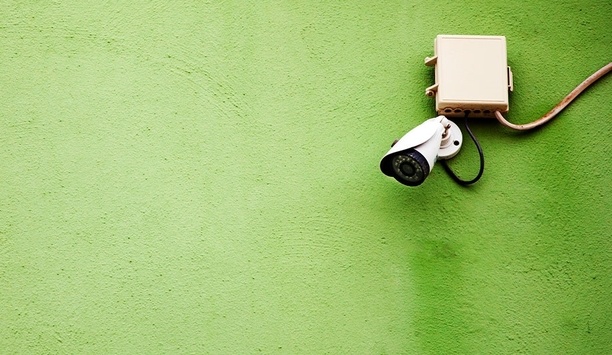 Why ease of installation & flexibility matter for video surveillance
There's almost no installation that goes 100-percent smoothly in the field of video surveillance. Unexpected issues routinely arise that can increase time on the job, cost of the project and frustration. Manufacturers work on the product side to help ensure their products are easy to install and – when troublesome situations do arise – are flexible enough for installers to quickly find a remedy. Importance of ease of installation Ease of installation is a very important part of the project to the system integrator because the cost of labour is variable Ease of installation is a very important part of the project to the system integrator because the cost of labour is variable and can be very expensive. In some cases, the cost of labour to install a camera can be more than the cost of the camera! If labour costs are high – or are more expensive than a system integrator planned – they can lose a great deal of money on a project. If a cautious system integrator includes too high of an estimate for labour in a project bid, his overall bid will to high and it could cost him the project. The easier the camera is to install, the lower the labour cost, subsequently achieving higher savings for end-users. Hence it is essential that camera manufacturers develop products that are easy to install or are flexible in the field for system integrators and installers who know that time is money. Enterprise projects can involve thousands of cameras installed Simplifying installation of cameras Camera installation typically involves an electrician, the camera installer and the person who configures the VMS (Video Management Software). Of course, one person can play all three roles, and in many cases, does, but enterprise projects can involve dozens, hundreds or even thousands of cameras with teams of individuals involved in an installation. The electrician runs conduit with an electrical or PoE (Power over Ethernet) connection to the housing or the backplate of the camera; the installer then installs the camera at that location, hooking it up to power; and then a configurator adds cameras to the network and makes adjustments – renaming the camera, setting the frame rate, enabling WDR (Wide Dynamic Range), and the like. When it's a project that involves different players for any of these functions, there is the potential for a bottleneck and delay in project completion. And if a system integrator is paying an electrician, installer and software configurator – and they are all three on site waiting for each other to finish – that's a system integrator's worst-case scenario. Enhancement through modular cameras Video surveillance camera manufacturers like Hanwha Techwin are producing products that take different roles Video surveillance camera manufacturers like Hanwha Techwin are producing products that take the different roles of electrician, installer and configurator into consideration, allowing them to complete their tasks independently. With a focus on modular design which includes a USB dongle, a device manager, magnetic module and included accessories, the Wisenet X series Plus is one of the fastest cameras to install, service and upgrade – saving installers time and money. Wisenet X series Plus cameras have a detachable camera module that utilise magnets to lock into the housing for instant configuration. Electricians can run conduit with a single PoE connection to the back plate/housing while the configurator is working on configuring the camera module, allowing security professionals to later snap the camera into place in just minutes. The VMS configurator can then come and add the cameras to the network and program their functionality. Modular cameras offer flexibility In the past, an end user might determine after the camera is installed that there aren't enough pixels on target, or they need certain different functions like video analytics for example, resulting in the time-consuming replacement of the entire camera. With modular-designed cameras, the camera module can be swapped with a new one without having to focus or replace the camera – even to change the resolution or field of view, also Wisenet X series Plus has optional PTRZ modules that can be remotely adjusted to the field of view and the position of the camera lens. Making camera adjustments in the field is also now easier and perhaps even safer. Installers have been known to climb a ladder and juggle a bulky laptop to access the network to be able to see video of how the camera is positioned. Or they've had to use analogue video output to view the video feed on a separate monitor which provides the field of view, but not megapixel quality. Using a smartphone, the installer can wirelessly see full and not cropped quality video directly from the camera Wisenet X series Plus cameras have a USB port that allows installers to connect it to a small dongle that converts the camera to a Wi-Fi device. Using a smartphone, the installer can wirelessly see full and not cropped quality video directly from the camera. It's a much easier way to evaluate video while at the camera. Eliminating the second person looking at live view on a computer guiding through a cellphone to the installer to accurately point the camera to the proper position. If system integrators can do some of the legwork prior to even getting on site, it can reduce cost and improve efficiency. Imagine having 300 cameras ready to send to a project site. To configure those cameras, a system integrator has to take each camera out of the box, plug each into a switch, configure it, take it off of the switch and put it back in the box. To improve this process, camera manufacturers have now developed packaging that provides access to the camera port without even having to remove it from the box. It's an innovative solution that saves time. Modular cameras have optional PTRZ modules that can be remotely adjusted to the field of view Software programs help in enhancing installation Whether it's a one-man show or a team of electricians, installers and configurators, software programs can greatly enhance the installation process. Device managers are important tools in adding multiple cameras to a project. Using that 300-camera project, for example, it's easier when a manufacturer has a device manager that allows the mass programming and configuration of cameras. Adding 300 cameras one by one is time consuming and leaves room for error when making so many multiple entries. A device manager should be able to scan the network and locate its devices, allowing them to be grouped, configured and much more. Every video surveillance camera project is going to have its ups and downs. But camera manufacturers can do their part in the production process to address the many issues known to slow down progress. It's impressive that many are taking the lead in producing innovations like modular camera design, flexibility in the field and accessible packaging that can truly reduce installation cost and improve efficiency.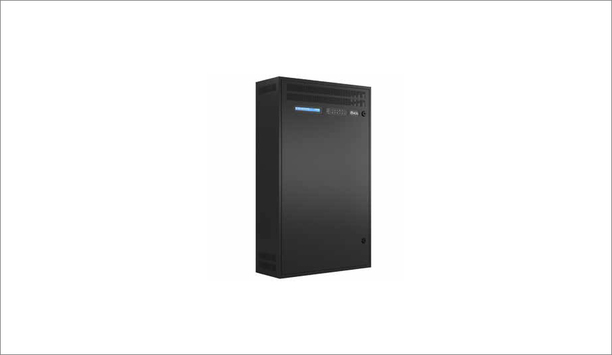 ASL Safety and Security to display new and existing products at Integrated Systems Europe 2017
Both VIPEDIA-12 and INTEGRA support direct fibre network connectivity ASL Safety and Security will be exhibiting at Integrated Systems Europe 2017 (ISE 2017) at Amsterdam RAI exhibition centre, 7th-10th February, 2017, showcasing a host of brand new products including INTEGRA, an all-in-one public address/voice alarm system; VIPEDIA RACK, a rack-based EN54 solution; WMC01, a touch sensitive audio controller; and VIPEDIA CONTROL PROTOCOL (VCP), a new text-based control interface. ASL - Applications Solutions (Safety and Security) is a UK-based systems manufacturer of high-end public address, voice alarm, commercial audio and control system products internationally renowned across transport industries for reliable and complex long-line solutions. ASL's new product ranges cater for a wide range of industries including transport, retail, stadia, nuclear, roads, tunnels, and oil & gas industries. Established in 1989 and operating from its UK headquarters in Lewes, East Sussex, ASL also operates from offices in Abu Dhabi and Hong Kong. A full complement of technical, sales, and marketing personnel from ASL is looking forward to welcoming visitors in Hall 7 (stand no.7-E225) for the duration of ISE 2017 to discuss latest product and market developments and to demonstrate new and existing products including the exciting VIPEDA product range.INTEGRA wall-mounted solution One of the more recent additions to the VIPEDIA product family, the INTEGRA wall-mounted solution forms a single-box, EN54 compliant public address and voice alarm system. Sleek and uncluttered, INTEGRA is designed with a modular approach and builds upon the proven technology of ASL's D-series transformerless amplifiers and VIPEDIA DSP. INTEGRA greatly reduces the need for expensive design and build often required for rack-based voice alarm systems. WMC01 offers both IP and RS485 interfaces, allowing remote control of the local PA system without complicated wiring Both VIPEDIA-12 and INTEGRA now support direct fibre network connectivity, removing the need for third-party network switches—simplifying the delivery of EN54-16 certified voice alarm systems. Integral battery charging and supply ensures simple EN54 compliance. INTEGRA offers both impedance and DC loudspeaker circuit monitoring, and includes standby amplification to ensure the system will continue to operate even in the event of an amplifier failure. With each unit capable of delivering 2000W and catering for up to 10 zones, INTEGRA is suitable for both small and large systems alike. Highly flexible, multiple INTEGRA's can be networked together over IP via integrated EN54 network switches to form larger, distributed systems, and can be easily installed into existing systems for retrofit solutions.Suitable applications include office blocks, retail stores, hospitals, university campuses and schools. WMC01 audio controller The WMC01 is an audio controller with a simple, intuitive design. Touch-sensitive buttons allow switching between various audio sources quickly and easily, whilst also offering volume level adjustment and muting of sound in the local zone.WMC01 offers both IP and RS485 interfaces, allowing remote control of the local PA system without complicated wiring. A local 3.5mm audio input allows users to connect an audio source directly. The WMC01 is available in black or gold finishes and can be flush-mounted.VIPEDIA rack VIPEDIA-12 technology combines over 20 years of voice alarm experience, and forms the heart of the ASL's VIPEDIA rack-based EN54 solution. It takes care of every part of the system, from the monitoring of the loudspeakers and microphones, to the routing of messages to many zones simultaneously. The VIPEDIA-12 has been designed so that several units can be seamlessly linked together With on-board messages storage, powerful DSP based audio processing, Dante audio networking, and EN54 certification, VIPEDIA offers a unique combination of professional audio processing and voice alarm reliability. Lightweight yet powerful D-series amplifiers have been designed to be as environmentally friendly and as power-efficient as possible. Automatic sleep mode operates 24/7, where amps run on ultra-low power consumption during quiet periods and are only activated when they are needed.The V2000 mainframe houses up to 10 D-series transformerless amplifiers in just 2U of rack space, whilst integrated EN54-4 compliant battery chargers remove the need to house a separate charger, and provides enough current to charge the system to full capacity with ease. The VIPEDIA-12 has been designed so that several units can be seamlessly linked together over fibre to form a large distributed system. With multiple racks in various locations networked together, complete control can be maintained over huge distances. VIPEDIA Control Protocol (VCP) Vipedia Control Protocol (VCP) enables source selection and volume adjustment from any device capable of sending simple ASCII text over IP. Typical examples include touchscreen devices from VITY, Crestron, AMX. By communicating through a simple text-based language, integration is fast, simple, and easy to implement. With touchscreen control fast becoming the preferred way of managing systems, ASL's public address, voice alarm and audio solutions can now easily integrate with and be controlled by such devices.

ASL ensures safety at London's City Thameslink train station through iVENCS 3D control system
iVENCS 3D control system at City Thameslink station will analyse voice, data and video as per the requirement ASL Safety & Security has delivered its iVENCS 3D control and supervisory platform at City Thameslink train station in London as part of the Thameslink programme. iVENCS is a sensor and event fusion environment in which voice, data and video can be filtered, analysed and directed from the full range of subsystems used at transport hubs. At City Thameslink, iVENCS is monitoring public address and voice alarm (PA/VA), CCTV, help points, alarm reporting and voice recorders.The PA/VA systems employ ASL's own Vipet IP audio controller, a hardware platform developed in conjunction with the VIPA software suite that provides a VoIP and digital voice announcement solution for railway stations and airports.iVENCS is aimed at mission-critical facilities that require life like representation of events within an integrated control environment across many disciplines and subsystems. Use of a distributed and open standards-based 'publish and subscribe' model for messaging ensures efficient use of bandwidth compared with rival 'hub and spoke' architecture control room software. The installation at City Thameslink is the first stage in a three-part infrastructure project that ASL is providing for the rail division of engineering design consultancy Atkins who in turn are working for Network Rail. The Thameslink programme will deliver longer, more frequent trains across London. The Thameslink route franchise has been operated by the train operating company (TOC) First Capital Connect since 2006. All three stations will have their own operational centres employing the iVENCS control solution In a second stage, ASL will supply its subsystem supervisory software and VoIP hardware at Blackfriars Station, a site that poses unique logistical challenges for all contractors since it lies on both sides of the River Thames. The final phase of the project will be Farringdon Station to the north of the city's financial quarter. All three stations will have their own operational centres employing the iVENCS control solution.ASL Safety & Security won the contract in open tender based on the functionality of iVENCS shown in successful deployment at a major international airport and at St. Pancras International Station - currently Europe's busiest rail hub - where the software controls over 8,500 field devices across 16 subsystems.Sousan Azimrayat, Founding Director of ASL, said: "All safety, security and communication systems at City Thameslink are being represented to First Capital Connect as meaningful images in real time. Our remit has included configuration, installation, creation of training material and consideration of the end-user's corporate culture and working practices. During temporary enabling works as the station neared completion, ASL even installed an interim public address system before the central monitoring process went live."She continued: "City Thameslink is unusual in that it is a mainline station whose platforms are underground, a feature that affected the design of many of the communication subsystems and the fully-interactive 3D GUI model created by ASL. In addition to equipment supply, ASL's software remit included an architectural design overview, operator interface design and preventative maintenance procedures."

ASL provides networked voice alarm system at Dungeness power station
ASL provided a networked public address system for the Dungeness site A networked public address system from UK-based ASL Safety & Security has been installed at the Dungeness site, a former nuclear power station in the southeast of England now being decommissioned. The Dungeness project features customised microphones connected to the client's voice information consoles with toggle switching that triggers digital voice announcement (DVA) messages. The four-zone monitored PA system covers much of Dungeness A which is a legacy Magnox power station. Areas where access to the public address system can be obtained by microphone include the central control room, emergency indication centre, emergency control room and reception. Following a successful first phase, ASL's rack-mounted Intellevac voice information network was installed to BS 5839-8:2008-compliant standards in the nuclear facility's accommodation block which has been created so that staff can be moved off site while a new building with improved IT facilities has been constructed. The power station is using ASL's digital microphone stations monitored by audio routers with full digital signal processing. The units are fully software-configurable and they feature built-in DVAs and fire system interfaces. The network interface adapter used here (VAR-NIA) is a rack mount unit that allows routers to be interfaced to ASL's Intellevac voice alarm network, all to BS 5839-8:2008. The audio control unit can be wall or rack-mount. The audio router in use at Dungeness (VAR12) is supplying the client, Magnox South, with full remote control, configuration and fault reporting through a serial interface. ASL offers a remote diagnostics product that can interrogate the status of remote routers through a web browser. Dungeness A stands on a 91-hectare shingle peninsula site on the Kent coast. Construction began in 1960 and the facility supplied electricity to the UK national grid for 40 years. Magnox South Ltd is working on behalf of the Nuclear Decommissioning Authority to manage the work safely, efficiently and with due care for the environment.
Featured white papers
Physical security supports a future-proof cyber security strategy
Download
Combining systems intelligence and human insight for superior security
Download
Three reasons for adopting open architecture access control solutions
Download