Hikvision CCTV Software
(2)
CCTV software products updated recently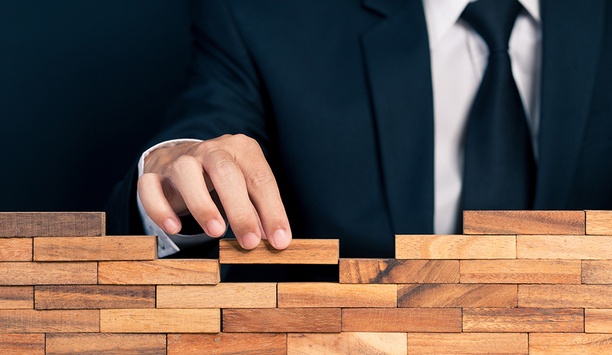 The benefits of an integrated security system
Today, the world is connected like never before. Your watch is connected to your phone, which is connected to your tablet and so on. As we've begun to embrace this 'smart' lifestyle, what we're really embracing is the integration of systems. Why do we connect our devices? The simplest answer is that it makes life easier. But, if that's the case, why stop at our own personal devices? Connection, when applied to a business' operations, is no different: it lowers effort and expedites decision making. Integrating security systems Systems integration takes the idea of connected devices and applies it to an enterprise Systems integration takes the idea of connected devices and applies it to an enterprise, bringing disparate subcomponents into a single ecosystem. This could mean adding a new, overarching system to pull and collect data from existing subsystems, or adapting an existing system to serve as a data collection hub. Regardless of the method, the purpose is to create a single, unified view. Ultimately, it's about simplifying processes, gaining actionable insights into operations and facilitating efficient decision-making. Although integration is becoming the new norm in other areas of life, businesses often opt out of integrating security systems because of misconceptions about the time and resources required to successfully make the change. So, instead of a streamlined operation, the various security systems and devices are siloed, not communicating with each other and typically being run by different teams within an organisation. Time-intensive process When systems are not integrated, companies face a wide range of risks driven by a lack of transparency and information sharing, including actual loss of property or assets. For example, a team in charge of access control is alerted to a door being opened in the middle of the night but can't see what exactly is taking place through video surveillance. Without integrated systems they have no way of knowing if it was a burglar, an equipment malfunction or a gust of wind. Without integration between systems and teams, the ability to quickly put the right pieces in front of decision makers is missing. Instead, the team would have to go back and manually look for footage that corresponds with the time a door was open to figure out which door it was, who opened it and what happened after, which can be a time-intensive process. Integrating access control and surveillance systems Theft and vandalism occur quickly, meaning systems and users must work faster in order to prevent it This slowed response time adds risk to the system. Theft and vandalism occur quickly, meaning systems and users must work faster in order to prevent it. Security systems can do more than communicate that theft or vandalism occurred. Properly integrated, these systems alert users of pre-incident indicators before an event happens or deter events altogether. This gives teams and decision makers more time to make effective decisions. Integrating access control and surveillance systems allows for a more proactive approach. If a door is opened when it's not supposed to be, an integrated system enables users to quickly see what door was opened, who opened it and make a quick decision. Integrated solutions are more effective, more efficient and help drive cost-saving decisions. Ideally, companies should establish integrated solutions from the start of operations. This allows companies to anticipate problems and adjust accordingly instead of reacting after an incident has occurred. Security camera system Although starting from the beginning is the best way to ensure comprehensive security, many companies have existing security systems, requiring integration and implementation to bring them together. Typically, companies with established security systems worry about the impact to infrastructure requirements. Is additional infrastructure necessary? How and where should it be added? What financial or human resources are required? These concerns drive a mentality that the benefits gained from an integrated solution aren't worth the costs of implementation. Thankfully, this is becoming less of a problem as security providers, like Twenty20™ Solutions, work to offer adaptable solutions. With flexible options, operators don't worry about adding or replacing infrastructure to align with a provider's model. This allows users to monitor camera footage and gate traffic from one system If a company has an existing security camera system, but identifies a need for access control, a modern integrated solution provider can supply the gates for access points and equip the gates and cameras with the technology to connect the two. This allows users to monitor camera footage and gate traffic from one system. This model also spares operators additional costs by using a sole vendor for supplemental needs. Overall management of security While a single, unified system is beneficial for cost saving, it can also help the overall management of security. The ability to view all operating systems in one dashboard allows security personnel to manage a site from any location, reducing the expense and effort required to manage a system. The mobile world today means security directors no longer need to be in a centralised operations center to see alerts and make decisions. This simplifies processes by allowing users to quickly see an alert, pull up a camera, delete a user or check an access log from a phone. Modern networks are secure and accessible to those with permissions, without requiring those users to be physically present. Consolidating security systems is the first step companies can take toward streamlining work, information and costs. The next step is integrating all sites, both remote and on-grid. Energy and communication technology The integration of sites and systems turns mountains of data and information into actionable intelligence Traditional methods demanded two systems: one for on-grid facilities and another for off-grid locations. With advancements in energy and communication technology, the need for multiple systems is gone. Data from remote sites can be safely and securely fed into an existing system. These remote locations may gather, distribute and manage data in a different manner than a connected system due to the cost of transmission via remote connections (i.e., cellular or satellite connection). The end result, however, is a consistent and holistic view of operations for the decision maker. The integration of sites and systems turns mountains of data and information into actionable intelligence. With connected devices monitoring occurrences at individual sites, as well as events across locations, the data tells a story that is unhindered by operational silos or physical space. Identifying patterns and trends Instead of providing 10 hours-worth of footage that may or may not be relevant, system analytics can provide users with the specific set of information they need. Incidents once discarded as 'one-off' events can now be analysed and data-mapped to identify patterns and trends, directing future resources to the most critical areas first. Consumers are increasingly expecting everything they need to be right where they need it – and businesses are right behind them. The current generation of security professionals are increasingly expecting the simplicity of their everyday personal tasks to be mirrored in enterprise systems, which means giving them the ability to see what matters in one place. A unified system can provide just that, a single view to help simplify processes, promote cost saving and accelerate decision making.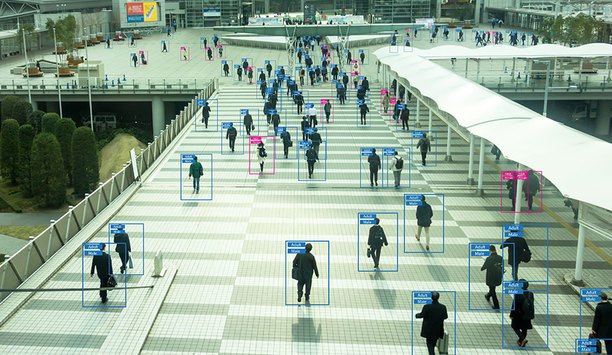 How Artificial Intelligence and analytics enhance security and performance
Artificial intelligence (AI) is improving everyday solutions, driving efficiency in ways we never imagined possible. From self-driving cars to intelligent analytics, the far-reaching impacts of Deep Learning-based technology empower human operators to achieve results more effectively while investing fewer resources and less time. By introducing AI, solutions are not merely powered by data, but they also generate valuable intelligence. Systems which were once leveraged for a narrow, dedicated purpose, can suddenly be engaged broadly across an organisation, because the previously under-utilised data can be harnessed for enhancing productivity and performance. Video analytics software The video intelligence software processes and analyses video to detect all the people and objects that appear When it comes to physical security, for instance, video surveillance is a standard solution. Yet, by introducing AI-driven video analytics software, video data can be leveraged as intelligence in previously inaccessible ways. Here are some examples of how diverse organisations are using AI-based video intelligence solutions to enhance security and performance with searchable, actionable and quantifiable insights. Law enforcement relies on video surveillance infrastructure for extracting investigation evidence and monitoring people and spaces. Instead of manual video review and live surveillance – which is prone to human error and distraction – police can harness video content analysis to accelerate video investigations, enhance situational awareness, streamline real-time response, identify suspicious individuals and recognise patterns and anomalies in video. The video intelligence software processes and analyses video to detect all the people and objects that appear; identify, extract and classify them; and then index them as metadata that can be searched and referenced. Maintaining public safety For law enforcement, the ability to dynamically search video based on granular criteria is critical for filtering out irrelevant details and pinpointing objects of interest, such as suspicious persons or vehicles. Beyond accelerating video evidence review and extraction, police can leverage video analysis to configure sophisticated real-time alerts when people, vehicles or behaviours of interest are detected in video. Instead of actively monitoring video feeds, law enforcement can assess triggered alerts and decide how to respond. In this way, officers can also react faster to emergencies, threats and suspicious activity as it develops. Video analysis empowers cities to harness their video surveillance data as operational intelligence Empowering law enforcement to maintain public safety is important beyond the benefit of increasing security: A city with a reputation for effective, reliable law enforcement and enhanced safety is more likely to attract residents, visitors and new businesses, exponentially driving its economic development. Furthermore, in cities where law enforcement can work productively and quickly, time and human resources can be reallocated to fostering growth and building community. Video surveillance data Video analysis empowers cities to harness their video surveillance data as operational intelligence for optimising city management and infrastructure. When video data is aggregated over time, it can be visualised into dashboards, heatmaps and reports, so operators can identify patterns and more seamlessly detect anomalous behaviour. A city could, for instance, analyse the most accident-prone local intersection and assess the traffic patterns to reveal details such as where cars are dwelling and pedestrians are walking; the directional flows of traffic; and the demographic segmentations of the objects detected: Are cars lingering in no-parking zones? Are pedestrians using designated crosswalks – is there a more logical location for the crosswalk or traffic light? Do vehicles tend to make illegal turns – should police proactively deter this behaviour, or should the city plan new infrastructure that enables vehicles to safely perform these turns? Finally, does the rise in bike traffic warrant implementing dedicated biking lanes? With video intelligence, urban planners can answer these and other questions to facilitate local improvements and high quality of life. By leveraging the video insights about citywide traffic, public transit organisations can make data-driven decisions about scheduling and services Enhancing situational awareness Insight into traffic trends is also critical for transport companies, from public transit services to transportation hubs and airports. By leveraging the video insights about citywide traffic, public transit organisations can make data-driven decisions about scheduling and services. Analysing video surveillance around bus stops, for instance, can help these companies understand the specific hours per day people tend to dwell around bus stops. Correlating this information with transactional data for each bus line, bus schedules can be optimised based on demand for individual bus lines, shortening waiting times for the most popular routes. Similarly, the traffic visualisations and activity heatmaps derived from the video of major transit hubs, such as international airports and central stations, can be beneficial for increasing security, enhancing situational awareness, identifying causes of congestion, improving throughput and efficiency and, ultimately, solving these inefficiencies to provide a streamlined customer experience for travellers. Large education campuses Campus law enforcement can leverage video data to increase situational awareness and public safety Much like a city, large education campuses have internal transportation services, residential facilities, businesses and law enforcement, and video content analysis can support the campus in intelligently managing each of those business units, while also providing video intelligence to these individual groups. Campus law enforcement can leverage video data to increase situational awareness and public safety, driving real-time responses with the ability to make informed assessments and accelerating post-event investigations with access to easily extractable video data. When campuses are expanding or developing additional infrastructure, they can plan new crosswalks, traffic lights, roads, buildings and entrances and exits based on comprehensive video intelligence. By understanding where pedestrians and vehicles dwell, walk, cross or even violate traffic laws, the campus can inform construction projects and traffic optimisation. Countless business operations The campus can leverage video business intelligence to justify leasing pricing for different retailers across campus Finally, the campus can leverage video business intelligence to justify leasing pricing for different retailers across campus, demonstrating property values based on traffic trends that can be correlated with retailer point of sale data. Whether its empowering security, productivity or decision-making, the insights generated by AI-based technology can drive significant optimisation – especially when data is fused and cross-referenced across smart sensors and systems for even deeper intelligence. In the case of AI-backed video analytics, diverse organisations can harness video surveillance impactfully and dynamically. Whereas once video technology investments could be justified for their security value – with the introduction of AI capabilities – procurement teams can evaluate these solutions for countless business operations, because they offer broadly valuable intelligence. And video surveillance and analytics is merely one example of AI-driven solutions' potential to disrupt business as we know it.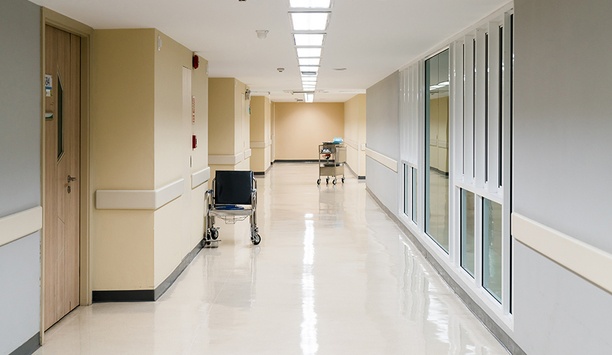 Security in the healthcare sector: Protecting patients and medical facilities
The healthcare sector is a crucial part of a functioning society as it provides life-saving care and reassurance to the population. A key part of ensuring the professionals in this industry have the best work environment is the ongoing security of the facilities. Overcoming environmental challenges Hospitals are challenging environments for security integrators. There is little room for mistakes because staff, patients and assets cannot be compromised. Medical centres and their facilities can be vast complexes and security teams must be confident in their ability to identify and nullify threats as soon as possible. Chubb provided Queensland Children's Hospital's security team with a simple and easy-to-use tool Chubb Fire & Security offers a range of intelligent video and access control systems to solve these challenges. The Queensland Children's Hospital in Australia, formerly named Lady Cilento Children's Hospital, is the major specialist children's hospital for families living in Queensland and Northern New South Wales. The facility not only provides care to the local families but also the state's sickest and most critically injured children who need highly specialised care. This state-of-the-art hospital, coupled with a leading academic and research facility and the high calibre staff, provides a platform to continue to develop as a leader in paediatric health care, education and research. Comprehensive security solution Chubb developed a solution for Queensland Children's Hospital that included access control, video management, communications and asset tracking. By creating a common infrastructure for all security systems managed through a comprehensive user interface, Chubb provided the hospital's security team with a simple and easy-to-use tool that enables them to resolve situations as they happen and action events automatically on command. Chubb also developed a 3D model of the building that allows the security team to respond quickly to a wide variety of events. The protection of patients and staff is naturally a hospital's number one priority Also crucial to the implementation of security systems in a hospital is minimal disruption to its everyday operations. Professionals in hospitals are working 24/7 so there is little time when it comes to disabling security systems for maintenance or repairs. Continued maintenance and upgrades are vital elements to Chubb's work and key to this is a great deal of collaboration with clinical and operational stakeholders. Securing mission-critical environment Hospital facilities are not always state-of-the-art and often face the slow upgrade process that a limited budget imparts. However, through the audit and update of security systems, steps can be taken to ensure continued operations without external disruption. The protection of patients and staff is naturally a hospital's number one priority and Chubb shares the same commitment to making sure the environment is safe and secure. Carrying out a technically demanding project in a large, mission-critical environment like a hospital takes strong teamwork, including expert strategic partners, and collaboration between stakeholders.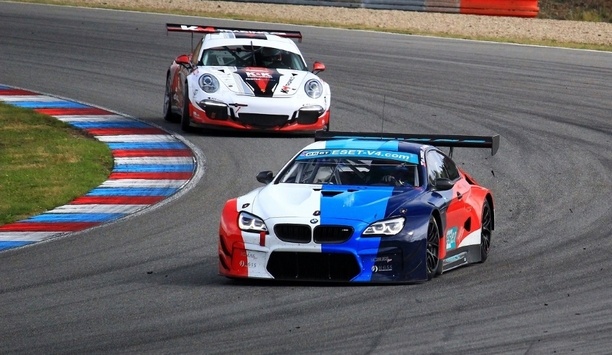 Gruppo Peroni Race utilises Hikvision IP video products to make races more accessible to the general public
Central to the Italian motor racing scene, Gruppo Peroni Race organises very high level car championships in the Imola, Vallelunga and Monza Italian racing circuits. For thirty years in the sector, the activity of the Peroni Race Group includes various championships and numerous special events such as endurance tests. When they wanted to open up the racing experience to more members of the public, they turned to a solution using Hikvision products. Partnership with Hikvision and Italec s.r.l The company decided to make its free events more accessible to the public The company decided to make its free events more accessible to the public and asked DirectE20, its historical partner in the audio-video industry, to come up with a solution to broadcast the live video-chronicle on YouTube, Facebook and other social events. They worked in close collaboration with Italtec, distributor of professional security solutions specialised in planning and technical assistance. In order for viewers to be able to experience the sheer thrill of the race, they needed cameras that could follow the high speed action. And due to the unpredictability of European weather, the solution needed to provide great images even in adverse weather conditions and other poor light situations. Speed Dome cameras and network video recorders Italtec chose to design the solution using Hikvision video solutions and products. In particular, they chose the company's renowned 2MP and 4MP Speed Dome Camera solutions and the 96XX and 77XX series network video recorders (NVRs), together with monitor and keyboard to control the cameras. They chose Hikvision for the high performance of its PTZ products, able to obtain extremely interesting rapid-focus and self-tracking. Video management was entrusted to iVMS 4200, the free Hikvision software. All of these products were brought together in a mobile control room which could broadcast high quality images able to follow cars racing at high speed. The flexibility of the system and the adjustable nature of the cameras meant that they could respond immediately to the action, both automatically and on command from the control room. Camera installation and positioning In order to maximise the viewer experience, during the installation of the products installers needed to pay particular attention to camera positioning. It was essential to capture the images of the vehicles in the approach to curves with different viewing angles, both on arrival and departure of the circuit curve. Alessandro Rossi, Sales Manager of Italtec, has said, "We chose Hikvision for its leadership in the field of high-tech video surveillance. Analysing the professional CCTV market, we received lots of positive feedback from those who have been using the brand for years: we therefore decided to carry out tests, following which we definitively decided to go with Hikvision." Mobile technology solution Enthusiasts can follow live races and the material collected can be used later to make videos" Gruppo Peroni was also impressed. Sergio Peroni, the organisation's President, stated, "Thanks to the work carried out by DirectE20, that created the mobile technology solution, today we can collect high quality video material that perfectly meets the needs of our audience. He adds, "Enthusiasts can follow live racing competitions on the circuits and the material collected and filed can also be used later to make videos for advertising or repertoire purposes. We are very satisfied with the technical choices made and above all the results obtained." Hikvision products delivered a result in the form of an innovative system for audio and video distribution of motor racing at its best, thanks to its simplicity and flexibility. This solution could be used to stream all kinds of sports events in the future.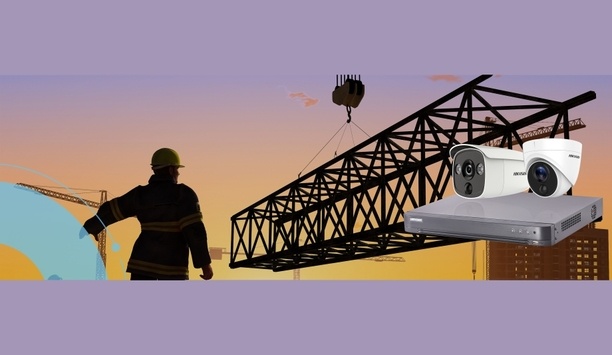 Forward Securities installs Hikvision Passive Infrared Cameras to secure construction site
For one installer, Hikvision's range of Turbo HD PIR-equipped cameras has had a dramatic impact on his business, allowing him to more efficiently monitor and secure construction sites and other valuable locations during vulnerable out of hours periods. Paul Hookings, Managing Director of Hampshire-based security installation firm Forward Securities, had a problem. His company had built a solid reputation for, amongst a variety of other services, securing building sites, notably the important materials and equipment left overnight and unattended in the site compound. Building site compounds, Hookings explains, can include any number of super-valuable and enticing materials for potential thieves. "Diesel, copper, tools, cabling, right down to bricks, breeze blocks, agricultural fuel, road diesel, even the metal gates," he says. "Thousands and thousands of pounds worth of stuff is stored there overnight." Forward Securities would use traditional PIRs – passive infrared detectors – to raise an alert Intrusion detection To monitor these compounds for intruders, Forward Securities would use traditional PIRs – passive infrared detectors – to raise an alert when the compound perimeter was breached. The problem had to do with the PIRs, Hookings explains. "On critical sites like these, where there's a lot of activity during working hours, people are able to move those PIRs in the daytime when they're off," he says. "And come night-time, they're then able to return and rob the place without being picked up by the detectors, and then move the PIR back to where it was previously. Then it's down to the security company, who end up scratching their heads, thinking: why didn't that go off?" Passive infrared detectors As a result, Hookings was on the lookout for a solution, something which would counter that potential for tampering and provide a more effective deterrent to potential thieves. Then he noticed that Hikvision had released a new range of Turbo HD PIR cameras. "These are lovely little products," Hookings said. "When Hikvision brought them out, I binned our separate PIRs. With a PIR camera, during the armed period, if someone moves into its field of view, there's an alarm. If someone covers it up, it goes into alarm. If someone moves it into another direction, it goes into alarm. So I've binned the products we were using previously and now I exclusively use Hikvision." Turbo HD PIR cameras The Turbo HD PIR camera range uses advanced video surveillance technologies to improve alarm accuracy and prevent intrusions. Video verification of alarms means a rapid response from a manned guarding service can be achieved. The camera's built-in PIR detector captures infrared light given off by human bodies and distinguishes it from other visual 'noise'. It can be 'double knocked' with Hikvision's Turbo HD K series DVR's motion detection to reduce false alarms caused by moving targets without human body IR emission. This way, filtering false alarms reduces storage space and costs, and it also means more efficient post-event footage search. Supplemental lighting The camera also produces a flashing white strobe light that serves as a warning signal to stop intruders The camera also produces a flashing white strobe light that serves as a warning signal to stop intruders. And the white light serves as supplemental lighting, enabling the camera to capture clear images of suspects as evidence when the alarm is triggered, even in extremely dark environments – such as the construction site compounds. "When we have an alarm triggered on one of our sites, we basically get a guaranteed guarding response," Hookings says. "Because the combination of PIR detection and video serves as proof that the assailants are there. It's a confirmed signal going to the monitoring station, and as a result we always get people apprehended." PIRL bullet cameras The model Forward Securities prefers to use is the DS-2CE12H0T-PIRL, a 5MP bullet PIR bullet camera referred to as the 'PIRL'. They offer 2560 x 1944 pixel resolution, smart infrared illumination up to 20m, and Hikvision's own 'up the coax' technology, which allows cameras to be controlled over a coaxial cable from the DVR and also to transmit the alarm signal to DVR. They're also IP67-rated for external use, so they're tough and suitable for the sorts of environments, like construction sites, where they're most needed. As an example of how he uses the Hikvision PIRL cameras, Hookings points to the example of one specific construction site currently being protected by Forward Securities. Hikvision 4K cameras and hybrid DVRs We use six PIRL cameras, as well as additional 4K Hikvision cameras running analytics and thermal cameras" "We're securing the main compound, along with any remote sites," he says. "We use six PIRL cameras, as well as additional 4K Hikvision cameras running analytics and thermal cameras, and they all sit on the same server, recording to a Hikvision Hybrid DVR, with alarms and images sent to our monitoring station." Other site setups can include an audio warning system, particularly for very high value equipment. "That's another place we'd use a PIRL," Hookings says. "If someone, out of hours, walks up or even climbs the fence of the compound, the monitoring station is alerted to that by the PIRL camera, and they can immediately broadcast an audio warning, real time and live. That's transmitted through the Hikvision DVR, to an amplifier and speakers." Crime prevention and effective video surveillance "If the intruders persist despite the warning, we then get a guarding response. It's not just big construction sites where the Turbo HD PIR cameras are effective, I do use them on other high value projects as well." "Ultimately, the Turbo HD PIRL cameras are incredibly effective," Hookings says. "They pick up suspicious activity, including thefts and attempted thefts, three to four times a week across all of our sites. That means they're actively helping to prevent the thefts of materials worth hundreds of thousands, sometimes millions of pounds."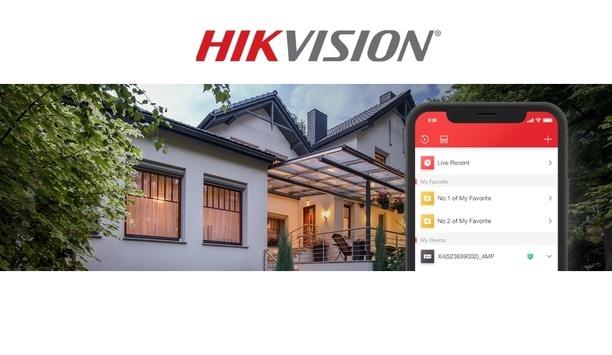 Hikvision AcuSense provides advanced video content analysis and deep learning capabilities
Video surveillance has evolved from a simple requirement for clear images to video content analysis (VCA) for improved management. Now, with deep learning, security solutions are enabled with sophisticated intelligence and efficiency at a whole new level. Hikvision AcuSense software Hikvision AcuSense makes advanced VCA and deep learning capabilities available to SMBs Hikvision AcuSense is newly born out of this, which makes advanced VCA and deep learning capabilities available to small and medium businesses, and residential customers for the first time. Small and medium businesses have many of the same surveillance and security requirements as larger organisations. They need to identify and react to perimeter breaches in real time, and to automate footage searches to fast locate true events. Another example could be the security and protection for residential areas. Perimeter protection When the need to look into the security of a property arises, the first line of defence would be securing its perimeter. The idea is to prevent intruders from breaking in. However, conventional surveillance system may not do the job well enough. Conventional surveillance systems provide certain detection features enabled by video content analysis (VCA), such as motion detection, line-crossing detection and intrusion detection, but, would simply compound all event detections, triggering frequent alarms when an object is detected. This could be an animal, a shadow, or other natural movements – we call them false alarms. As a result, the need to spend time to investigate each one is very consuming, potentially delaying any necessary response and generally affecting efficiency. Video content analysis So being able to identify the real threats – the presence of a human or a vehicle – would greatly improve the accuracy of perimeter VCA functions. Hikvision's hassle-free AcuSense technology can help achieve this goal, and give a cost-effective way to protect locations and assets. Employed with advanced VCA and deep learning algorithms, Hikvision AcuSense helps maximise security with efficient human and vehicle detection by categorising alarm information into human, vehicle, and other objects. With high accuracy, the system disregards alarms triggered by other objects such as rain or leaves, and delivers alarms that are associated with human or vehicle detection. Quick target search and detection Hikvision AcuSense has a "quick target search" feature that allows security personnel to find footage quickly Hikvision AcuSense has a "quick target search" feature that allows security personnel or local police to find footage quickly in the event of a security incident. This saves many hours rather than searching for footage manually. Now, re-imagine perimeter security systems armed with Hikvision AcuSense technology. Video surveillance is in operation when an intruder tries to sneak in on a windy and rainy day. The intruder probably thought such bad weather would do him a favor, as there are no witnesses near your house. But this is not the case. Effective intrusion detection The security camera incorporated with AcuSense precisely captures the intruder entering the front yard. At the same time, the home owner receives a message on their smartphone and view the video feeds. With this verified alarm, action can be taken straight away. Hikvision AcuSense prevents problems before they escalate into would-be emergencies. The fully-integrated video surveillance makes it easy for owners to see and capture important activity with video alerts, live feeds and 24/7 digital video recording – all easily viewed from your Hik-Connect app. Hikvision AcuSense key features: False alarm reduction – Reduces false alarms triggered by inanimate objects to a minimum, vastly improves alarm efficiency and saving costs; Quick target search – More efficient and effective file searching based on human and vehicle classification, preventing security personnel from having to search through footage manually; Strobe light and audio alarm – Wards off potential intruders by combining siren with flashing light.
Featured white papers
H.265 High Efficiency Coding: Video compression for security applications
Download
How to overcome the storage challenges of adopting surveillance AI
Download
Physical security supports a future-proof cyber security strategy
Download