Hikvision CCTV Software
(2)
CCTV software products updated recently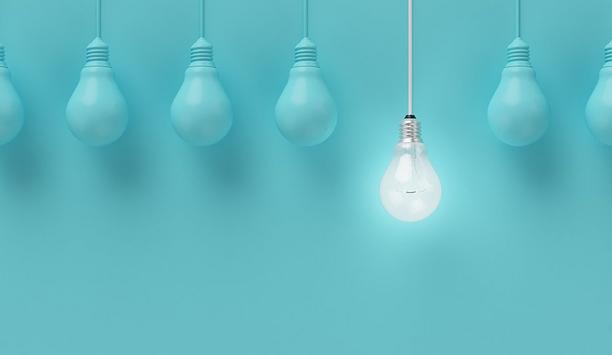 The intrinsic role of lighting for video surveillance clarity and performance
The sound of sirens in the distance is commonplace, nowadays. Whether related to a medical emergency or everyday crimes, such as theft, property crimes, and so on, we're all accustomed to hearing these sirens by now. It is worth noting that many incidents that police respond to take place at night. According to a recent report by the Sleep Judge, more than half of murders, manslaughter, sexual assaults, robberies, aggravated assaults and motor vehicle thefts happen long after the sun has set. To anyone looking to address the round-the-clock security challenge, deploying the most comprehensive surveillance solution is a must, and this means, looking at the instrumental role illumination plays in video capture. Limitations of traditional video surveillance For surveillance cameras relying on video analytics and artificial intelligence (AI) to deliver functionalities such as facial recognition, license plate reading and motion detection, nighttime crimes can pose something of a problem. Without adequate illumination, images from video cameras are grainy and unusable.If surveillance cameras can't be used to prevent, detect and/or resolve crimes that occur in these areas, the entire security operation is obsolete Without proper lighting, potential criminals and moving objects essentially become indistinguishable, at night, thereby inhibiting even the most advanced security technologies. This limitation of traditional surveillance technology not only hinders immediate police response, but it also stops crime investigations dead in their tracks. Often, without video evidence that is clear and discernible, conviction in a court of law is next to impossible. A common response to this issue is to place security cameras near streetlights or well-lit areas. After all, according to NPR, street lights are effective in deterring crime, as "there are people such as neighbors, pedestrians, or police, to actually see suspicious activity." However, even if streetside and primary entrances are well lit, the areas that still need most to be surveilled are rear or side doorways shrouded by darkness, unlit back alleys, and so on. If surveillance cameras can't be used to prevent, detect and resolve crimes that occur in these areas, the entire security operation is obsolete. Best-in-class security solutions must be able to see everything, day and night. A purpose-designed illumination solution Addressing this issue is easier than you might think. Much like a human eye needs some sort of light to "see," so does video surveillance technology. Integrating external illuminators into a security solution can optimise camera performance exponentially, expanding a camera's video capture and coverage abilities and ensuring the operation of video analytics, day and night. Opting for an external illuminator allows system integrators to select a device that matches the exact emission range of a camera's field of view (FOV). The result is an evenly lit visual field, where captured images are clear and effective for security purposes. The two most common options available to integrators include infrared (IR) and white light illuminators. Each technology is built to optimise particular deployments, depending on their needs. Infrared versus white light IR illuminators emit IR light, which is invisible to the human eye and perfect for covert surveillance operations. When cameras need to be able to detect potential threats over long distances, IR illuminators are perfect for the job as they typically have longer emission ranges. IR illuminators are optimal for surveillance operations in license plate recognition, border patrol, safe cities, theme park, and medical sleep lab applications.Cameras deployed without proper illumination are rendered blind, especially at night If an end user needs to implement full-color video analytics for identification purposes, such as facial, object and license plate recognition, white light illuminators are undoubtedly an integrator's best bet. IR illumination and traditional thermal security cameras, after all, are only able to provide black-and-white images, whereas object recognition software often identifies objects based on their color. White light illuminators installed alongside AI-powered surveillance cameras enable enhanced video image clarity, which, optimises video analytics performance. When customers want to physically deter suspicious activity, deploying white light illuminators is effective. A recent study out of Crime Labs New York found that businesses that deployed visible lights to deter crime "experienced crime rates that were significantly lower," which "led to a 36 percent reduction in 'index crimes'". On top of all this, LED based white lights operate at low running costs and typically have long lifespans, saving end users thousands of dollars a year in energy costs without having to sacrifice surveillance optimisation. External versus built-in illumination Security customers looking to use lighting to deter crime and improve the performance of video surveillance may consider "all-in-one" solutions, as some cameras have LEDs (light emitting diodes) built into them. These LEDs typically encircle the lens and therefore shed light in whatever direction the camera is pointed. However convenient these may seem, built-in illumination can cause problems. First, LEDs built into cameras and next to other electronic components often cause heat to build up, which attracts insects that can trigger motion detection and obstruct a camera's view. This heat buildup also shortens the LED lights lifespan. Built-in LEDs also tend to create "hot spots" with glare and reflection back into the camera, often because these lights only cover a 30-degree field of view (FOV), even though the average camera's FOV is 90 degrees. This issue can severely limit a camera's visibility, essentially rendering those remaining 60 degrees dark and unusable. All in all, when integrating lighting solutions into your security deployment, a cost-effective solution that enhances a camera's video capture and coverage abilities, are external illuminators because they offer flexible choices of field of view and distances. Best-in-class security solution When it comes to criminal conviction in a court of law, "seeing really is believing." Cameras deployed without proper illumination are rendered blind, especially at night, just as any security officer would be when patrolling the same unlit area. To guarantee end users the most reliable and highest performing security solution, consider integrating best-in-class illumination into your offerings.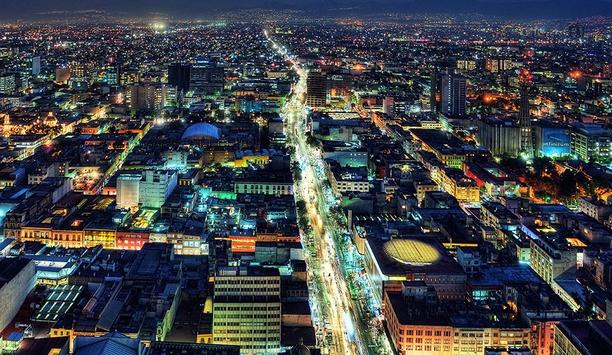 Safety in smart cities: How video surveillance keeps security front and centre
Urban populations are expanding rapidly around the globe, with an expected growth of 1.56 billion by 2040. As the number of people living and working in cities continues to grow, the ability to keep everyone safe is an increasing challenge. However, technology companies are developing products and solutions with these futuristic cities in mind, as the reality is closer than you may think. Solutions that can help to watch over public places and share data insights with city workers and officials are increasingly enabling smart cities to improve the experience and safety of the people who reside there. Rising scope of 5G, AI, IoT and the Cloud The main foundations that underpin smart cities are 5G, Artificial Intelligence (AI), and the Internet of Things (IoT) and the Cloud. Each is equally important, and together, these technologies enable city officials to gather and analyse more detailed insights than ever before. For public safety in particular, having IoT and cloud systems in place will be one of the biggest factors to improving the quality of life for citizens. Smart cities have come a long way in the last few decades, but to truly make a smart city safe, real-time situational awareness and cross-agency collaboration are key areas which must be developed as a priority. Innovative surveillance cameras with integrated IoT Public places need to be safe, whether that is an open park, shopping centre, or the main roads through towns Public places need to be safe, whether that is an open park, shopping centre, or the main roads through towns. From dangerous drivers to terrorist attacks, petty crime on the streets to high profile bank robberies, innovative surveillance cameras with integrated IoT and cloud technologies can go some way to helping respond quickly to, and in some cases even prevent, the most serious incidents. Many existing safety systems in cities rely on aging and in some places legacy technology, such as video surveillance cameras. Many of these also use on-premises systems rather than utilising the benefits of the cloud. Smart programming to deliver greater insights These issues, though not creating a major problem today, do make it more challenging for governments and councils to update their security. Changing every camera in a city is a huge undertaking, but in turn, doing so would enable all cameras to be connected to the cloud, and provide more detailed information which can be analysed by smart programming to deliver greater insights. The physical technologies that are currently present in most urban areas lack the intelligent connectivity, interoperability and integration interfaces that smart cities need. Adopting digital technologies isn't a luxury, but a necessity. Smart surveillance systems It enables teams to gather data from multiple sources throughout the city in real-time, and be alerted to incidents as soon as they occur. Increased connectivity and collaboration ensures that all teams that need to be aware of a situation are informed instantly. For example, a smart surveillance system can identify when a road accident has occurred. It can not only alert the nearest ambulance to attend the scene, but also the local police force to dispatch officers. An advanced system that can implement road diversions could also close roads around the incident immediately and divert traffic to other routes, keeping everyone moving and avoiding a build-up of vehicles. This is just one example: without digital systems, analysing patterns of vehicle movements to address congestion issues could be compromised, as would the ability to build real-time crime maps and deploy data analytics which make predictive policing and more effective crowd management possible. Cloud-based technologies Cloud-based technologies provide the interoperability, scalability and automation Cloud-based technologies provide the interoperability, scalability and automation that is needed to overcome the limitations of traditional security systems. Using these, smart cities can develop a fully open systems architecture that delivers interoperation with both local and other remote open systems. The intelligence of cloud systems can not only continue to allow for greater insights as technology develops over time, but it can do so with minimal additional infrastructure investment. Smart surveillance in the real world Mexico City has a population of almost 9 million people, but if you include the whole metropolitan area, this number rises sharply to over 21 million in total, making it one of the largest cities on the planet. Seven years ago, the city first introduced its Safe City initiative, and ever since has been developing newer and smarter ways to keep its citizens safe. In particular, its cloud-based security initiative is making a huge impact. Over the past three years, Mexico City has installed 58,000 new video surveillance cameras throughout the city, in public spaces and on transport, all of which are connected to the City's C5 (Command, Control, Computers, Communications and Citizen Contact) facility. Smart Cities operations The solution enables officers as well as the general public to upload videos via a mobile app to share information quickly, fixed, body-worn and vehicle cameras can also be integrated to provide exceptional insight into the city's operations. The cloud-based platform can easily be upgraded to include the latest technology innovations such as licence plate reading, behavioural analysis software, video analytics and facial recognition software, which will all continue to bring down crime rates and boost response times to incidents. The right cloud approach Making the shift to cloud-based systems enables smart cities to eliminate dependence on fibre-optic connectivity and take advantage of a variety of Internet and wireless connectivity options that can significantly reduce application and communication infrastructure costs. Smart cities need to be effective in years to come, not just in the present day, or else officials have missed one of the key aspects of a truly smart city. System designers must build technology foundations now that can be easily adapted in the future to support new infrastructure as it becomes available. Open system architecture An open system architecture will also be vital for smart cities to enhance their operations For example, this could include opting for a true cloud application that can support cloud-managed local devices and automate their management. An open system architecture will also be vital for smart cities to enhance their operations and deliver additional value-add services to citizens as greater capabilities become possible in the years to come. The advances today in cloud and IoT technologies are rapid, and city officials and authorities have more options now to develop their smart cities than ever before and crucially, to use these innovations to improve public safety. New safety features Though implementing these cloud-based systems now requires investment, as new safety features are designed, there will be lower costs and challenges associated with introducing these because the basic infrastructure will already exist. Whether that's gunshot detection or enabling the sharing of video infrastructure and data across multiple agencies in real time, smart video surveillance on cloud-based systems can bring a wealth of the new opportunities.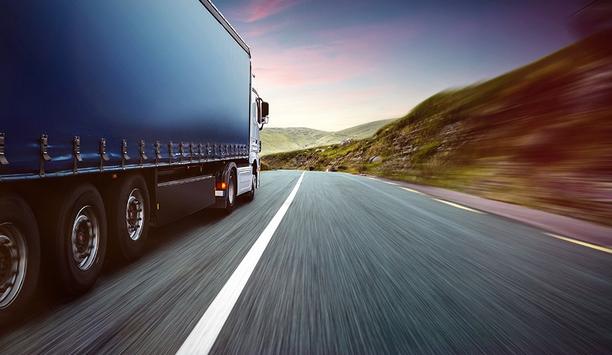 Securing mobile vehicles: The cloud and solving transportation industry challenges
Securing Intelligent Transportation Systems (ITS) in the transportation industry is multi-faceted for a multitude of reasons. Pressures build for transit industry players to modernise their security systems, while also mitigating the vulnerabilities, risks, and growth-restrictions associated with proprietary as well as integrated solutions. There are the usual physical security obstacles when it comes to increasingly integrated solutions and retrofitting updated technologies into legacy systems. Starting with edge devices like cameras and intelligent sensors acquiring video, analytics and beyond, these edge devices are now found in almost all public transportation like buses, trains, subways, airplanes, cruise lines, and so much more. You can even find them in the world's last manually operated cable car systems in San Francisco. The next layer to consider is the infrastructure and networks that support these edge devices and connect them to centralized monitoring stations or a VMS. Without this layer, all efforts at the edge or stations are in vain as you lose the connection between the two. And the final layer to consider when building a comprehensive transit solution is the software, recording devices, or viewing stations themselves that capture and report the video. The challenge of mobility However, the transportation industry in particular has a very unique challenge that many others do not – mobility. As other industries become more connected and integrated, they don't usually have to consider going in and out or bouncing between networks as edge devices physically move. Obviously in the nature of transportation, this is key. Have you ever had a bad experience with your cellular, broadband or Wi-Fi at your home or office? You are not alone. The transportation industry in particular has a very unique challenge that many others do not – mobility Can you trust these same environments to record your surveillance video to the Cloud without losing any frames, non-stop 24 hours a day, 7 days a week, 365 days a year? To add to the complexity – how do you not only provide a reliable and secure solution when it's mobile, travelling at varying speeds, and can be in/out of coverage using various wireless technologies? Waiting to upload video from a transport vehicle when it comes into port, the station, or any centralised location is a reactive approach that simply will not do any longer. Transit operations require a more proactive approach today and the ability to constantly know what is going on at any given time on their mobile vehicles, and escalate that information to headquarters, authorities, or law enforcement if needed; which can only occur with real-time monitoring. This is the ultimate question when it comes to collecting, analysing, and sharing data from mobile vehicles – how to get the video from public transportation vehicles alike to headquarters in real time! Managing video data In order to answer this question, let's get back to basics. The management and nature of video data differs greatly from conventional (IT) data. Not only is video conducted of large frames, but there are specific and important relationships among the frames and the timing between them. This relationship can easily get lost in translation if not handled properly. This is why it's critical to consider the proper way to transmit large frames while under unstable or variable networks. The Internet and its protocols were designed more than two decades ago and purposed for conventional data. Although the Internet itself has not changed, today's network environments run a lot faster, expand to further ranges, and support a variety of different types of data. Because the internet is more reliable and affordable than in the past some might think it can handle anything. However, it is good for data, but not for video. This combination makes it the perfect time to convert video recording to the Cloud! Video transmission protocol One of the main issues with today's technology is the degradation of video quality when transmitting video over the Internet. ITS are in dire need for reliable transmission of real-time video recording. To address this need a radical, yet proven, video transmission protocol has recently been introduced to the market. It uses AI technology and to adapt to different environments in order to always deliver high quality, complete video frames. This protocol, when equipped with encryption and authentication, enables video to be transmitted reliably and securely over the Internet in a cloud environment. One of the main issues with today's technology is the degradation of video quality when transmitting video over the Internet Finally, transportation industry has a video recording Cloud solution that is designed for (massive) video that can handle networks that might be experiencing high error rate. Such a protocol will not only answer the current challenges of the transportation industry, but also make the previously risky Cloud environment safe for even the most reserved environments and entities. With revolutionary transmission protocols, the time is now to consider adopting private Cloud for your transportation operations.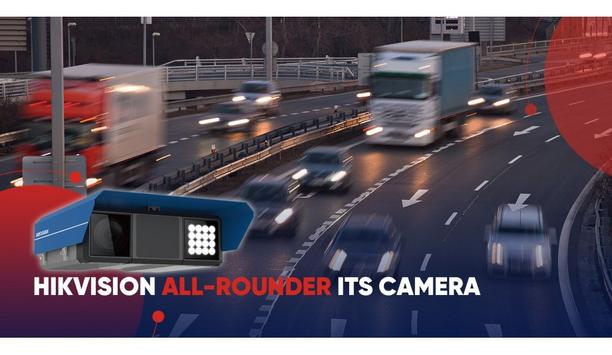 Hikvision announces the launch of All-Rounder ITS camera for improvement of road safety and traffic flow
Hikvision, an IoT solution provider with video as its core competency, announced its latest traffic product offering - the All-Rounder ITS camera - designed to improve road safety and optimise traffic flow. As the name implies, the camera encompasses different skills and abilities, boasting speed detection, traffic violation detection, automated plate recognition, and vehicle attribute analysis in one housing. "Hikvision is always pushing the boundaries of video technologies. Beyond the visual range that is perceived by video cameras, the abilities to understand other kinds of "senses" would allow even more precise monitoring and reporting of events or accidents," says Frank Zhang, President of International Product and Solution Center at Hikvision. "This is multi-dimensional perception, a trend that we think will affect the security industry in the future." Optimising traffic flow The new ITS camera is designed and developed with this multi-dimensional concept in mind. It is Hikvision's first camera to integrate three otherwise separate modules in one unit with no compromise on performance, making the camera neat and flexible to be deployed for demanding environments, all in an easy and cost-effective manner. The product provides an HD camera, speed radar, and light array inside one housing. Specifically, it works with a multi-tracking radar that continuously monitors up to two or three traffic lanes - depending on the camera model, and identifies the speed and position of objects in the monitored area at a speed of up to 300 km/h. If a vehicle violates the speed limit, the embedded radar triggers the connected camera and a picture is taken of the vehicle and its licence plate. Conventional ANPR systems Incident detection helps to improve overall driving standards, which ultimately reduces the number of accidents In the event of infringements of traffic rules such as wrong-way driving, improper lane usage, or even failure to use a seat belt, the camera will capture images of the corresponding vehicle, recognise its licence plate and relevant information including vehicle type, colour, brand, and direction of movement, which can be addressed to the authorities in real-time or stored on board. Incident detection helps to improve overall driving standards, which ultimately reduces the number of accidents, improves road safety and further evens traffic flow. Employed with Deep Learning algorithms, the camera is able to recognise a much higher number of licence plates and with higher efficiency than conventional ANPR systems. Its GMOS sensor further ensures brighter and smoother images to be reproduced in challenging lighting conditions, especially in low-light environments. The camera's embedded supplemental light features a 16-bead light array, offering an IR range of up to 40 metres at night. Seamless onsite configuration As all of these functionalities are integrated, the single product itself outperforms conventional ITS products with space-saving and less cabling for easier installation. It supports flexible pole- or side-mounting, which makes onsite configuration effortless. The Hikvision All-Rounder ITS camera is ideal for various scenes such as urban roads, highways, tunnels and toll stations. For more information, one can visit the product page of iDS-TCV907-BIR on the company's official website.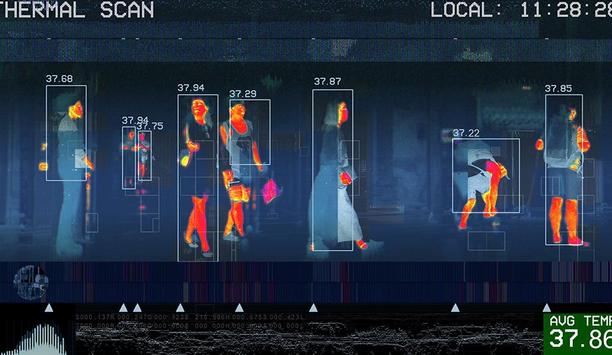 Maximising effectiveness of thermal cameras for temperature screening
Thermal cameras can be used for rapid and safe initial temperature screening of staff, visitors and customers. Used the right way, the cameras can help prevent unnecessary spread of viruses like the novel coronavirus. During the global pandemic, use of thermal cameras has increased, but they have not always been used correctly, and therefore, not effectively. Hikvision's temperature screening thermal products are currently assisting users in initial temperature screening across the global market. During 2020, demand increased in most markets, and the company highly recommends that Hikvision's thermographic cameras be used in accordance with local laws and regulations. Limitations of the technology include throughput and the impact of ambient conditions. Detect viruses and fever Hikvision releases a video that illustrates how skin temperature measurements are normalised within minutes Thermal cameras cannot detect viruses and fever and should only be used as a first line of screening before using secondary measures to confirm, says Stefan Li, Thermal Product Director at Hikvision. "We also believe it is important for businesses and authorities to use [thermal cameras] alongside a full programme of additional health and safety procedures, which includes handwashing, regular disinfection of surfaces, wearing protective clothing such as masks, and social distancing." Hikvision has released a video that illustrates how skin temperature measurements are normalised within minutes after someone emerges from the cold. Mr. Li says the video demonstrates the accuracy of forehead measurement under difficult circumstances when people come inside from a cold outdoor environment. Temperature screening facilities "There have been some claims that measuring the forehead temperature is not as accurate as measuring the inner canthus, and we believe this video demonstrates the accuracy of forehead measurement very well," he says. "We also illustrate how the skin temperature will experience a process of recovery (warming up), no matter if it is measured by a thermal camera or a thermometer." Mr. Li adds that people should wait five minutes in such circumstances before starting a temperature measurement. "We hope that stakeholders who are involved in the design of temperature screening facilities and associated health and safety procedures will recognise how important it is to consider the skin temperature recovery time, and that forehead measurement can provide accurate test results," says Mr. Li. Thermal imaging manufacturers The algorithm is based on a large number of test results to obtain a value that tends to be dynamically balanced The temperature measurement principle of thermal imaging is to detect the heat radiation emitted by the human body. The detected heat value often does not reflect the true internal body temperature of an individual. Furthermore, the temperature varies among different parts of the human, such as the forehead, ears, underarms, etc. A temperature compensation algorithm can be used to adjust the measured skin temperature to align with the internal body temperature. The algorithm is based on a large number of test results to obtain a value that tends to be dynamically balanced. At present, thermal imaging manufacturers in the market, and even forehead thermometer manufacturers, have developed their own algorithms to map the skin temperature measured by the camera to the internal body temperature, so as to compensate the skin temperature to the internal body temperature. Thermal cameras This is also why Hikvision recommends that the "actual body temperature" should be checked with a secondary device for confirmation. The calibration work for a thermal camera is completed in the production process at the factory, including calibration of reference values and detection point and so on. At the same time, the equipment parameters should be adjusted before on-site use to ensure accurate temperature reads. Hikvision does not deny the accuracy of temperature measurement at the inner canthus but prefers forehead temperature measurement and algorithms based on actual use scenarios, says Mr. Li. A large amount of test data and practical results indicates that the forehead is a correct and easy-to-use temperature measurement area, says the company. There are advantages and disadvantages of choosing different facial areas for temperature measurement. Default compensation temperature Two main approaches direct the measurement area and how compensation algorithms are applied: Forehead area + default forehead compensation algorithm value Upper half face (forehead + canthus) + default inner canthus compensation algorithm value. Both methods deploy compensation algorithms, but the default compensation temperature of the inner canthus will be less than the default compensation temperature of the forehead, generally speaking. The reason is that the temperature of the inner canthus of most people is higher than their forehead, so the temperature compensation is relatively low (i.e., closer to the actual temperature inside the body.) Upper face area Hikvision found that selecting the upper face area plus the default compensation value for the inner canthus resulted in situations when the calculated temperature is lower than the actual temperature. For the Hikvision solution, the forehead is a relatively obvious and easy-to-capture area on an entire face Mr. Li explains: "The reason is that when the camera cannot capture the position of the inner canthus (for example, when a person is walking, or the face is not facing the camera), the camera will automatically capture the temperature of the forehead. Then the result that appears is the sum of the forehead temperature plus the default compensation temperature of the inner canthus, which is lower than the actual temperature of the person being measured. Therefore, errors are prone to occur." Thermal imaging products But for the Hikvision solution, the forehead is a relatively obvious and easy-to-capture area on an entire face. Also, the default forehead compensation temperature is based on rigorous testing and can also correctly mimic the actual temperature of the person being measured, says Mr. Li. After many test comparisons, considering that the results of forehead temperature measurement are relatively more stable, and in order to avoid the false results from inner canthus temperature measurement, Hikvision chose the forehead temperature measurement approach. "We look forward to bringing thermal imaging products from a niche market where there is a relatively high-end industry application to a mass market and serving more users," says Mr. Li. Facial recognition terminals Additional application parameters can maximise effectiveness of thermal cameras for measuring body temperature: Positioning and height - All cameras must be mounted appropriately to avoid loss of accuracy and performance. The installation height of each camera must be adjusted according to camera resolution and focal length, and stable installation is needed to avoid errors caused by shaking. Ensuring a 'one-direction path' - The detection area must ensure that cameras capture the full faces of all those passing by or stopping, and obstacles should be avoided in the field of view, such as glass doors that block the camera. Adequate start-up and usage - A waiting time of more than 90 minutes is required for preheating, after the initial start-up. Before conducting a thermal scan, people should be given three to five minutes to allow their body temperature to stabilise. When Hikvision MinMoe facial recognition terminals are used, people must stand at a fixed distance, pass one by one, make a short stop, and face the camera directly. Hikvision cameras support efficient group screening, but one-by-one screening is suggested for more accurate results, says Mr. Li. Unstable environmental condition An unstable environmental condition may affect the accuracy of thermal camera systems Environmental factors can impact the accuracy of thermal cameras, and the idea of using a black body is to provide the camera with a reference point that has a stable temperature. The black body is heated to a specific temperature and helps the thermal camera to know how much error is caused by environmental factors in the room, and how the camera should calibrate itself in real time to improve its accuracy. A black body can help increase the temperature measurement accuracy, and the most common improvement is from ±0.5 degrees to ±0.3 degrees. However, it also increases the cost of the installation. In some markets, customers may require black bodies in order to comply with regulatory accuracy requirements. An unstable environmental condition may affect the accuracy of thermal camera systems for measuring temperature. Medical temperature measurement Therefore, Hikvision suggests that the ambient conditions should be met for installation and use. First of all, users should avoid installing devices in hot or changeable environments. All cameras require indoor environments with calm air, consistent temperature and no direct sunlight. Installation should also be avoided in semi-open locations that may be prone to changes in ambient conditions, such as doorways, and there should be enough stable, visible light. All devices should be installed to avoid backlighting, high temperature targets, and reflections in the field of view as far as possible. "We often see the misconception that thermal cameras can replace medical temperature measurement equipment, which is not the case," says Mr. Li. Rapid preliminary screening "Temperature screening thermographic cameras are designed for the detection of skin-surface temperatures, and the measurement should be conducted to achieve rapid preliminary screening in public areas. It is really important that actual core body temperatures are measured subsequently with clinical measurement devices."
Hikvision AcuSense Technology responds effectively to human and vehicle intrusion events
A feeling of security is a universal human need. And beyond physical, bodily security, people need to know that their environment, investments, and belongings are safe as well. Security systems are installed in homes and businesses every day to create that sense of security. Compared to conventional sensor-based alarm systems, a surveillance system that utilises cameras has several advantages: The ability to watch events in real-time, Obtaining key data around those events, and Providing solid and accurate evidence for law enforcement. AcuSense technology Hikvision AcuSense technology distinguishes people and vehicles from other moving objects Empowered by deep learning algorithms, Hikvision AcuSense technology distinguishes people and vehicles from other moving objects. AcuSense is the perfect choice for an accessible and intelligent security system. AcuSense technology helps to focus on human and vehicle events in two ways: The device will only trigger an alarm when the preset intrusion type (human or vehicle) takes place, and Videos related to alarm events are sorted into human and vehicle categories for easier footage searches. With AcuSense Technology, users get some powerful functions, such as: Accurate alarm for humans and vehicles - Focus on alarms triggered by humans and vehicles while false alarms triggered by animals or irrelevant objects are vastly reduced. Visual and auditory warning - On-site response and deterrence methods using visual and customisable auditory warnings add another layer of protection. Search targets quickly by type - Video clips sorted by human and vehicle categories, and object classification improves search efficiency. Searching video clips gets easier Video clips are already sorted into the 'Human Files' and 'Vehicle Files'. Users just need to click one of these categories and use time or location data to quickly locate the clip that they want. Compared to the conventional method that displays all video files at once, AcuSense technology enables carrying out searching much more easily. Ideal applications Residential – Intrusion detection and deterrence for home security Whether choosing to keep an eye on the house or hiring a professional service provider to look after security of the home, there are two functions that users will surely want to have: Prompt notification via smartphone Users will get a notification on the app or via SMS, when the alarm is triggered. Irrespective of who takes care of looking after intrusion events, it's always good to have first-hand information. Users will get a notification on the app or via SMS, when the alarm is triggered. Then, they can check out the live video from their smartphone. Light and Sound Intruder Deterrence Knowing what the suspect looks like is important, especially for providing evidence to police. However, property losses have already occurred at that time. It would be even better if there were means that can provide on-site deterrence and prevent any loss at all. Network Cameras with AcuSense technology Network Cameras with AcuSense technology, white light and audio alarm can be set to react to intrusion events with a flashing light and customisable siren, alerting any would-be intruder that they are being monitored and have already been spotted. Turbo DVR with AcuSense technology requires a PIR/TurboX camera for visual and audible alarm. Factories – Accurate trespass alarm, 24 hours a day Factories and warehouses store high-value raw materials or commodities. Security here is crucial. However, there is usually only limited manpower to perform such tasks. Replace security patrols with camera monitoring Using AcuSense technology can greatly improve perimeter monitoring efficiency and ensure that limited human resources can be deployed only where most needed. Accurate Trespassing Alarm for Human Targets Factories and warehouses mostly deal with human intrusion events, which might turn into burglary or vandalism. The security team can set devices with AcuSense to send alerts only upon the detection of a human intrusion. Wild animals crossing the line will no longer trigger the alarm.
Related white papers
Cloud video and smart cities
Security investments retailers should consider for their 2021 budget
Market Report: Cannabis at a glance