Browse CCTV Software
CCTV software products updated recently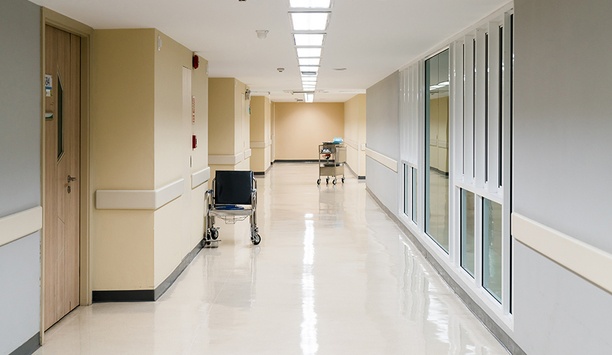 Security in the healthcare sector: Protecting patients and medical facilities
The healthcare sector is a crucial part of a functioning society as it provides life-saving care and reassurance to the population. A key part of ensuring the professionals in this industry have the best work environment is the ongoing security of the facilities. Overcoming environmental challenges Hospitals are challenging environments for security integrators. There is little room for mistakes because staff, patients and assets cannot be compromised. Medical centres and their facilities can be vast complexes and security teams must be confident in their ability to identify and nullify threats as soon as possible. Chubb provided Queensland Children's Hospital's security team with a simple and easy-to-use tool Chubb Fire & Security offers a range of intelligent video and access control systems to solve these challenges. The Queensland Children's Hospital in Australia, formerly named Lady Cilento Children's Hospital, is the major specialist children's hospital for families living in Queensland and Northern New South Wales. The facility not only provides care to the local families but also the state's sickest and most critically injured children who need highly specialised care. This state-of-the-art hospital, coupled with a leading academic and research facility and the high calibre staff, provides a platform to continue to develop as a leader in paediatric health care, education and research. Comprehensive security solution Chubb developed a solution for Queensland Children's Hospital that included access control, video management, communications and asset tracking. By creating a common infrastructure for all security systems managed through a comprehensive user interface, Chubb provided the hospital's security team with a simple and easy-to-use tool that enables them to resolve situations as they happen and action events automatically on command. Chubb also developed a 3D model of the building that allows the security team to respond quickly to a wide variety of events. The protection of patients and staff is naturally a hospital's number one priority Also crucial to the implementation of security systems in a hospital is minimal disruption to its everyday operations. Professionals in hospitals are working 24/7 so there is little time when it comes to disabling security systems for maintenance or repairs. Continued maintenance and upgrades are vital elements to Chubb's work and key to this is a great deal of collaboration with clinical and operational stakeholders. Securing mission-critical environment Hospital facilities are not always state-of-the-art and often face the slow upgrade process that a limited budget imparts. However, through the audit and update of security systems, steps can be taken to ensure continued operations without external disruption. The protection of patients and staff is naturally a hospital's number one priority and Chubb shares the same commitment to making sure the environment is safe and secure. Carrying out a technically demanding project in a large, mission-critical environment like a hospital takes strong teamwork, including expert strategic partners, and collaboration between stakeholders.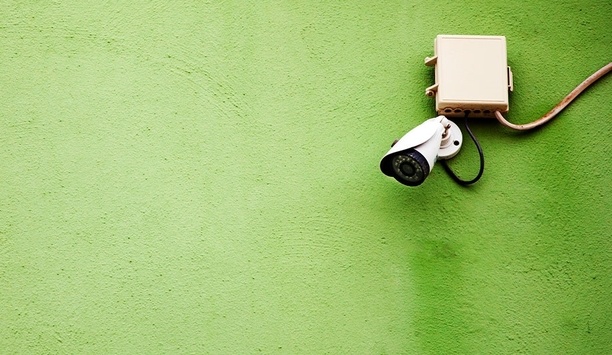 Why ease of installation & flexibility matter for video surveillance
There's almost no installation that goes 100-percent smoothly in the field of video surveillance. Unexpected issues routinely arise that can increase time on the job, cost of the project and frustration. Manufacturers work on the product side to help ensure their products are easy to install and – when troublesome situations do arise – are flexible enough for installers to quickly find a remedy. Importance of ease of installation Ease of installation is a very important part of the project to the system integrator because the cost of labour is variable Ease of installation is a very important part of the project to the system integrator because the cost of labour is variable and can be very expensive. In some cases, the cost of labour to install a camera can be more than the cost of the camera! If labour costs are high – or are more expensive than a system integrator planned – they can lose a great deal of money on a project. If a cautious system integrator includes too high of an estimate for labour in a project bid, his overall bid will to high and it could cost him the project. The easier the camera is to install, the lower the labour cost, subsequently achieving higher savings for end-users. Hence it is essential that camera manufacturers develop products that are easy to install or are flexible in the field for system integrators and installers who know that time is money. Enterprise projects can involve thousands of cameras installed Simplifying installation of cameras Camera installation typically involves an electrician, the camera installer and the person who configures the VMS (Video Management Software). Of course, one person can play all three roles, and in many cases, does, but enterprise projects can involve dozens, hundreds or even thousands of cameras with teams of individuals involved in an installation. The electrician runs conduit with an electrical or PoE (Power over Ethernet) connection to the housing or the backplate of the camera; the installer then installs the camera at that location, hooking it up to power; and then a configurator adds cameras to the network and makes adjustments – renaming the camera, setting the frame rate, enabling WDR (Wide Dynamic Range), and the like. When it's a project that involves different players for any of these functions, there is the potential for a bottleneck and delay in project completion. And if a system integrator is paying an electrician, installer and software configurator – and they are all three on site waiting for each other to finish – that's a system integrator's worst-case scenario. Enhancement through modular cameras Video surveillance camera manufacturers like Hanwha Techwin are producing products that take different roles Video surveillance camera manufacturers like Hanwha Techwin are producing products that take the different roles of electrician, installer and configurator into consideration, allowing them to complete their tasks independently. With a focus on modular design which includes a USB dongle, a device manager, magnetic module and included accessories, the Wisenet X series Plus is one of the fastest cameras to install, service and upgrade – saving installers time and money. Wisenet X series Plus cameras have a detachable camera module that utilise magnets to lock into the housing for instant configuration. Electricians can run conduit with a single PoE connection to the back plate/housing while the configurator is working on configuring the camera module, allowing security professionals to later snap the camera into place in just minutes. The VMS configurator can then come and add the cameras to the network and program their functionality. Modular cameras offer flexibility In the past, an end user might determine after the camera is installed that there aren't enough pixels on target, or they need certain different functions like video analytics for example, resulting in the time-consuming replacement of the entire camera. With modular-designed cameras, the camera module can be swapped with a new one without having to focus or replace the camera – even to change the resolution or field of view, also Wisenet X series Plus has optional PTRZ modules that can be remotely adjusted to the field of view and the position of the camera lens. Making camera adjustments in the field is also now easier and perhaps even safer. Installers have been known to climb a ladder and juggle a bulky laptop to access the network to be able to see video of how the camera is positioned. Or they've had to use analogue video output to view the video feed on a separate monitor which provides the field of view, but not megapixel quality. Using a smartphone, the installer can wirelessly see full and not cropped quality video directly from the camera Wisenet X series Plus cameras have a USB port that allows installers to connect it to a small dongle that converts the camera to a Wi-Fi device. Using a smartphone, the installer can wirelessly see full and not cropped quality video directly from the camera. It's a much easier way to evaluate video while at the camera. Eliminating the second person looking at live view on a computer guiding through a cellphone to the installer to accurately point the camera to the proper position. If system integrators can do some of the legwork prior to even getting on site, it can reduce cost and improve efficiency. Imagine having 300 cameras ready to send to a project site. To configure those cameras, a system integrator has to take each camera out of the box, plug each into a switch, configure it, take it off of the switch and put it back in the box. To improve this process, camera manufacturers have now developed packaging that provides access to the camera port without even having to remove it from the box. It's an innovative solution that saves time. Modular cameras have optional PTRZ modules that can be remotely adjusted to the field of view Software programs help in enhancing installation Whether it's a one-man show or a team of electricians, installers and configurators, software programs can greatly enhance the installation process. Device managers are important tools in adding multiple cameras to a project. Using that 300-camera project, for example, it's easier when a manufacturer has a device manager that allows the mass programming and configuration of cameras. Adding 300 cameras one by one is time consuming and leaves room for error when making so many multiple entries. A device manager should be able to scan the network and locate its devices, allowing them to be grouped, configured and much more. Every video surveillance camera project is going to have its ups and downs. But camera manufacturers can do their part in the production process to address the many issues known to slow down progress. It's impressive that many are taking the lead in producing innovations like modular camera design, flexibility in the field and accessible packaging that can truly reduce installation cost and improve efficiency.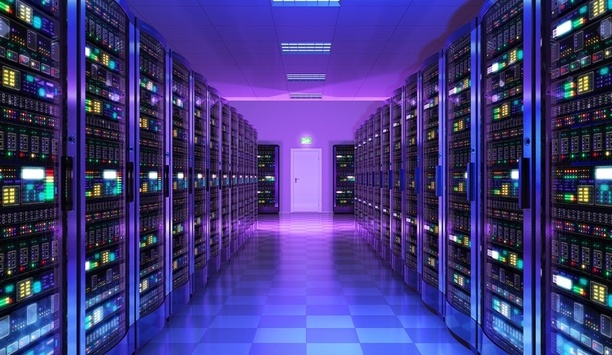 7 steps to make VMS system design and installation easier
For those of you old enough to remember, video matrix switchers were once the heyday of surveillance camera control. These cumbersome antiques were at the heart of every major video surveillance system (CCTV at the time) in premier gaming properties, government installations and corporate industrial complexes. They required more physical labour to construct and configure than perhaps the pyramids – maybe not – but you get the picture. And then digital video made its way in to the market and everything changed, transforming the physical demands for camera control and management from a hardware-centric to a software driven process. We've come a long way in a few short years, and the borders that once defined IT and security continue to diminish, if not disappear completely There's no doubt that this migration also presented significant challenges as many security professionals often struggled with all things IT and software programming being one of the industry's soft spots. Fortunately, we've come a long way in a few short years, and the borders that once defined IT and security continue to diminish, if not disappear completely. However, the complexities of today's VMS functionality can be intimidating for anyone tasked with installing one of these systems given all of the user-defined options available from the simplest camera sequencing and bandwidth allocations to mobile management and enterprise level integration. This is where truly advanced VMS solutions need to shine on both the operations and the design/build sides of the equation. Smart VMS design There are more solutions products labelled "VMS solutions" out there than ever before. The issue is the fact that many of these "solutions" really don't fall into the category of a true VMS by today's standards but offer basic camera and NVR control. No doubt that there is a place for such software programs in the market. However, VMS solutions from the likes of OnSSI and other industry-leading companies offer distinct and superior management and control capabilities for demanding security and business intelligence applications. Perhaps of equal importance, these top-tier VMS solutions incorporate provisions for installers, so they have a clear and easier implementation path. OnSSI offers VMS solutions with smart camera drivers Here are seven attributes that can assist with the design and implementation of an advanced VMS solution: 1) Open architecture platform We need the ability to easily integrate with other systems and scale for future developments and physical system growth The ability to easily integrate with other systems and scale for future developments and physical system growth is largely dependent on a systems platform architecture. Here's where VMS solutions with open architecture provide a distinct advantage. Open-architecture solutions expand functionality by facilitating greater integration between multiple systems and components. This not only makes VMS solutions with open architecture easier to implement, it makes them extremely cost-efficient by eliminating the need for proprietary solutions. Open architecture systems also provide adherence to industry standards such as ONVIF and PSIA, as well as compression formats such as H.265 and MJPEG, and help ensure system integration and support of an extensive range of manufacturers' cameras and off-the-shelf hardware. Be wary of VMS solutions with limited camera manufacturer support. 2) Simple licensing processes and pricing Camera licenses and pricing is always a touchy subject, as any misunderstanding of a specific VMS solutions' licensing terms can prove to be costly after the fact. And it often seems that some VMS suppliers have gone to great lengths to complicate the process as to obscure actual Total Cost of Ownership (TCO). Perhaps the most direct, simple and straightforward camera licensing and pricing method is to have one license per IP address used by each camera/encoder on multi-channel devices. These should be perpetual licenses with no required annual fees or subscriptions. Additionally, the licensing agreement should be all inclusive without added fees for multiple clients, failover servers, active directory support, I/O devices, redundant management servers, technical support or security patches and updates. 3) Mixing and matching camera license types The ability to mix and match different camera license types within the same system helps facilitate a seamless and simple migration of new and pre-existing systems with minimal downtime or interruption in operation. The ability to mix and match camera licenses not only saves valuable design and installation time, it can provide considerable savings when integrating large, multi-tenant systems. Mix and match capabilities also allow system designers to apply specific feature sets to specific groups of cameras to best leverage functionality and budgets, as well as providing the flexibility to implement an on-site, virtual, or cloud-based VMS solution, without any additional cost. 4) Auto camera detection and configuration Another VMS set-up feature that eases the install process is the ability to forego device registrations or MAC address requirements Another VMS set-up feature that eases the install process is the ability to forego device registrations or MAC address requirements. This functionality allows installers to instantly locate cameras on the network and configure them centrally so they can easily replace older cameras while seamlessly retaining video recorded from them. The auto detection capability should also include the ability to detect and import CSV files, which can then be stored and used to configure camera templates for future camera installation profiles. 5) Smart camera driver technology VMS solutions with smart camera drivers offer valuable assistance during system implementation, and any time new cameras are added to the network or replace older models. Manufacturer-specific smart camera drivers expand the range of model-specific static drivers. Instead of storing the device's information (codecs, resolutions, frame rates, etc.) statically, a VMS with smart camera drivers queries devices for their capabilities using the manufacturers' proprietary protocol. All that is required for configuration is that the camera is available on the network. Smart camera drivers eliminate the need to wait for model-specific drivers or installation of driver packs, allowing for newly released cameras to be used immediately. Network security is an area where leading VMS suppliers like OnSSI have ramped up development efforts to stay ahead of hackers 6) Importance of network security Network Security is perhaps the greatest challenge faced by industry professionals today Network security is perhaps the greatest challenge faced by industry professionals today. This is an area where leading VMS suppliers like OnSSI have ramped up development efforts to stay ahead of hackers. New security developments to look for include TLS 1.2 encryption protocols for camera-to-server communications (SSL 3.0 supported for older cameras), as well as server-to-server communications. Additional safeguards to consider include: randomised video databases with no camera identification information to secure recorded data; support for Active Directory authentication; AES encryption between servers and clients; and AES encrypted exporting. 7) Automatic updates Regardless of the supplier you select for your VMS solution, they should be consistently providing new updates and security patches on a frequent if not regular basis. Keeping up with these updates can be a burden and are often overlooked leading to system failures and breeches. Advanced VMS solutions now feature automatic update service checks on a system-wide basis, eliminating the need to manually update individual servers and devices. This ensures that your VMS system always has the latest drivers, fixes and updates which assures overall security while reducing TCO. So next time you're getting a demo of the latest and greatest VMS solution, remember to ask what it offers in terms of design and implementation tools. Half the battle with new technologies is getting them installed and working properly. Without the right tools to accomplish these critical first steps, all the functionality in the world will do you little good. Digital Watchdog DW Spectrum IPVMS v2.5 video management software adds new storage and performance features
Digital Watchdog (DW™), the industry leader in digital recorders, surveillance cameras and related management software, announces the release of the latest update for DW Spectrum™ IPVMS. The new v2.5 software adds powerful new features including a bookmarks engine and storage backup, performance improvements and improved support for multi-sensor cameras. Easy approach to HD surveillance DW Spectrum IPVMS is an elegantly easy cutting-edge approach to HD surveillance, addressing the primary obstacles and limitations of managing enterprise-level HD video while offering the lowest total cost of deployment and ownership of any solution on the market. The software offers advanced search features to help you quickly find incidents or instantly review an exact date and time. The software is cross-platform, installs quickly and provides instant network mapping and discovery to start viewing your entire security system in minutes. DW Spectrum IPVMS is a perfect solution for any application that requires ease, speed, efficiency, and unprecedented image quality. "With the timely release of DW Spectrum 2.5, it continues to deliver unprecedented return on investment without the need for an annual maintenance agreement." said Patrick Kelley, Director of IP Sales – North America, Digital Watchdog. "These new features are seamlessly incorporated into the DW Spectrum user interface, providing a dramatically easier user experience for all user levels than any other video management solution on the market." DW Spectrum™ IPVMS features: New Mobile Apps - Brand new cross-platform mobile apps for iOS and Android with better performance, revamped design and consistent user experience across both Apple iOS and Google Android devices. Bookmarks - Users can create bookmarks for specific segments of archived video with names, descriptions, and tags either manually or via the Rules & Events engine. Storage Backup - Users can now set up scheduled or real-time archive backup of high-res, low-res, or all streams from selected cameras to local, NAS, or even cloud-based storage locations (e.g. ftp sites, Amazon Prime Storage, etc). PTZ Preset as an Action - Users can now set up rules to trigger a PTZ preset as an action (e.g. create a motion event on a fixed camera that triggers the PTZ to look at the spot where motion occurred). Alarm Layout - allows users to set display-camera-on-Alarm-Layout as an action (aka pop-up video on alarm). Live Video Text Overlay - allows users to create custom text overlays-as-an-action (including Generic Event API). New device support: Axis F44 Main Unit Axis Q6000E panoramic camera ACTi V23 4 Channel Encoder (with I/O Support) Messoa IP Cameras (with I/O Support) Hikvision DS-6704HFI 4 Channel Video Server Implemented "Advanced" Settings for DWC-BVI2IR cameras Improved support for DWC-PZV2M72T cameras Vista VK2-1080XVRDPTPMF camera now mapped for advanced PTZ Arecont RTSP camera support implemented Digital I/O support for Arecont cameras implemented Improvements to management software: Added "Connect" button to the "Test" dialogue during dialogue Updated viewing cell icons and improved styling for "info" data Calendar widget can now be pinned Added layout background support for video wall Transcoding is now enabled by default for video export from multi-sensor cameras (e.g. DWC-PZV2M72T) Added warning before export if export will result in video downscaling (applies only to very high resolution or multi-sensor cameras) "Timeline mode" renamed to "Time Mode". Change can be seen in timeline, timestamps in Event Logs, Audit Trail and Bookmark Log Added ability to sort Alarm/Event Rules by any column Improved "Server Settings" and "System Administration" dialogs - now changes can be applied without closing dialog Storage Analytics improvement - storage utilised by deleted/moved out cameras is displayed separately Storage usage optimisations and improvements Improved time synchronisation mechanism between Servers Improved error messages for some cases of push updates failure "Free Storage Space" is increased from 5Gb to 50Gb for NAS Server SSL can now be disabled API documentation is improved and extended General Server stability improvements based on anonymous usage and crash statistics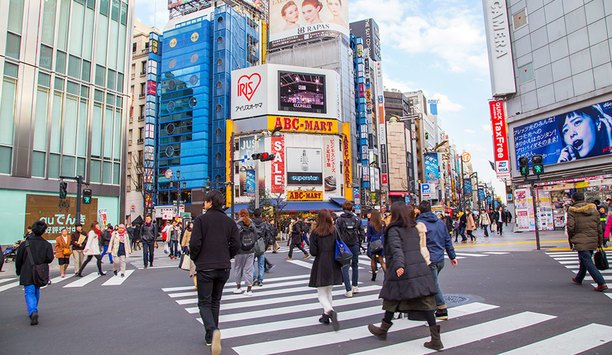 MESSOA Maven IP cameras secure Tokyo shopping district
The shopping District, or Shoutengai, in Koto-Ku, Tokyo is located next to a busy train station that gathers many restaurants, shops, and sake bars together in this newly vibrant neighbourhood. As the area becoming more commercially alive, there was an increasing concern for crimes taken place within the district, especially during late nights. For the purpose of crime prevention, the Shopping District Association began to consider deploying surveillance cameras at the crime hot spots as a way to strengthen the public safety in the neighbourhood. Yet with its limited finances, the association had to look for an effective solution at a lower cost that would cope with its tight budget. Solution With the help from MESSOA, more than 60 Maven series NCR365 IR bullet cameras and a dozen of NOD385 IR dome cameras were introduced in this project. Equipped with a 3MP CMOS sensor and removable IR-cut filter for 24/7 monitoring, these cameras deliver exceptional image quality for accurate identification at crime-prone spots. Both cameras support onboard memory with microSD card slot that utilises edge recording technology. Up to 64GB of HD quality CCTV footage can be recorded locally on each camera without the need of installing NVRs, saving a significant amount of installation costs. Structure-wise, both the NCR365 and NOD385 are IP67 certified, featuring built-in heater and weatherproof enclosure to ensure the cameras are capable of withstanding any harsh environments in Japan, particularly in winter times. Result By utilising the edge-based recording technology, the whole project eliminated the need for a centralised recording server or storage, helping the association saving a great deal of costs as planned. This solution did not compromise reliability thanks to SD card's solid state without any moving parts like a hard drive. The files can be securely stored and easily retrieved when needed. The motorised lens with auto focus of the NCR35 provided benefits to the project as well by drastically facilitating the time-consuming installation. Technicians were able to get the job done fast with easy by taking advantage of remote configuration with simple mouse clicks. The simplified set up cut the installation process short and saved lots of labour costs as result.

Messoa, PlateSmart enter into integration partnership for effective license plate recognition solution
Partnership comes fresh on heels of Messoa's exhibition of its latest HD IP cameras specifically designed for ALPR at IFSEC 2015 PlateSmart automatic license plate recognition (ALPR) software-only solutions are known for working with cameras across the spectrum of the security industry. Messoa, one of the security industry's premier video camera manufacturers, has consistently produced cameras that work effectively with PlateSmart's products, making for a strong and productive association. The relationship between the two companies has now been cemented by recently joint announcement that PlateSmart and Messoa have entered into an official integration partnership agreement. Messoa's HD IP cameras for ALPR applications at IFSEC 2015 The announcement comes fresh on the heels of Messoa's successful exhibition at IFSEC 2015 in London, where it displayed its latest models of high-definition IP cameras specifically designed for ALPR use. Among the cameras on display was a model boasting 3 megapixels of resolution in addition to headlight suppression, built-in infrared (IR) illumination, and other features conducive to excellent ALPR performance. Pairing of PlateSmart's HD ALPR engine with Messoa's HD cameras In addition to the high-quality product offerings from both companies, the effectiveness of the PlateSmart-Messoa combination springs from the pairing of PlateSmart's high-definition (HD) ALPR engine with Messoa's HD cameras, which enables users to cover a wider area and capture multiple plates with only a single camera. According to PlateSmart CEO John Chigos, the partnership with Messoa fits perfectly with the Company's market philosophy. "PlateSmart has always made a point of choosing best-of-breed channel partners," he says. "With Messoa, we are able to offer our customers everything they could want in license plate recognition. Messoa gives them a fantastic video image while PlateSmart gives them our unparalleled accuracy, flexibility, and data integrity protection." "We are very excited about the partnership with PlateSmart", said Allan Lee, President of MESSOA Technologies Inc. "With the integration of MESSOA CatchAll™ engine and PlateSmart HD LPR engine, it makes the state-of-art LPR solution obtainable and affordable, which ultimately benefits to the public safety as well as increases management effectiveness for applications in need of LPR solution such as parking lots, campus and schools, for example."
Featured white papers
Three reasons for adopting open architecture access control solutions
Download
5 steps to finding the right access control system for you
Download
Why outdated access control systems are a big problem
Download