Videotec CCTV Pan Tilt Systems
(22)
Browse CCTV Pan Tilt Systems
CCTV pan tilt products updated recently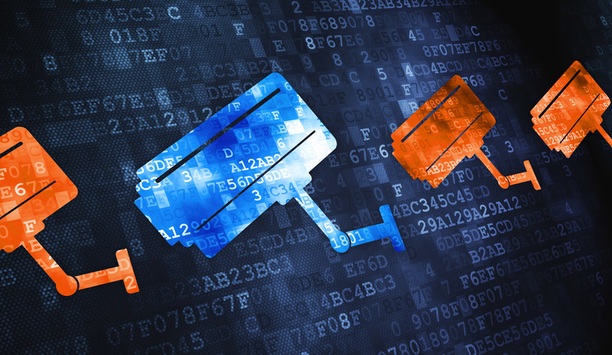 Overcoming challenges and mapping the future of video surveillance
Over the last year, we have continued to see the rise of manufacturers from China in the mid- to low-end market for video surveillance - a trend that currently shows no signs of tapering. Additionally, the shift from analogue to IP systems has remained consistent, with end users increasingly looking to network-enabled devices to mitigate risk from both a physical and cyber perspective. Complex network attacks in 2016 demonstrated the need for increased network security for network-connected devices such as IP cameras and network video recorders. More and more manufacturers are considering the potential for such attacks when designing updates for existing hardware and software technology, strengthening password requirements, incorporating robust data encryption, and educating integrators and end users on how to put protocols in place to protect the valuable information being collected. Increased security collaborations Today's surveillance technology - and the new innovations right around the corner - incorporates more IT protocols in response to high-profile cyber incidents. As a result, IT standards will finally start being adopted by security system manufacturers over the course of the next few years. At the same time, we'll see increased collaboration between IT and security leaders within enterprises. Intelligent, big data analysis Video technologies such as panoramic 360-degree cameras with advanced dewarping capabilities are being rapidly adopted, along with video analytics software that enables the extraction of data for business intelligence, apart from just security video. The future includes more widespread availability of cloud technologies and services. In 2017, we can look forward to the more widespread adoption of intelligent analytics and big data analysis, which has the potential to streamline processes and optimise sales operations for organisations to drive new levels of business intelligence. See the full coverage of 2016/2017 Review and Forecast articles here Save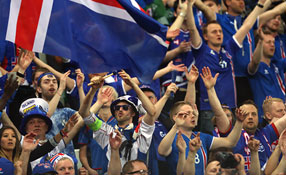 Security lapses and hooliganism dampening Euro 2016 – How will France re-structure security focus and ensure fan security?
No matter how strong the security planning, it will take only one small failure tocreate an opportunity for unimaginable events(Photo credit: Marco Iacobucci EPP / Shutterstock.com) Successful security at UEFA Euro 2016 may well depend on the ability of the French to bring cohesiveness to disparate technologies. Given the scale of the threats, a variety of security solutions are being used visibly and behind the scenes – in addition to the presence of 90,000 police, gendarmerie and uniformed soldiers. I can't remember an event where there has been a greater need for multi-agency working than the Euro 2016 football tournament now taking place at 10 stadiums across France, a country still recovering from the Paris attacks in November, torn apart by ethnic tensions, and in the grip of labour strikes. The security backdrop to the tournament is already dampening what should be a joyous festival for 2.5 million spectators watching the 51 matches over four weeks. Despite the comprehensive resources available to France and her neighbours, I see little cause for optimism. Security communications Starting at a macro level, there will be an enormous signals intelligence (SIGINT) operation in an attempt to intercept and analyse information from suspected terrorist cells, potential "lone wolf" jihadists and anybody whose communications arouse suspicion. The French government has been fighting a protracted battle to have voice over Internet protocol (VoIP) communication services (notably Skype, which is a known favourite of terrorists) registered as telecoms operators and thus subject to stricter regulation. The French government has beenfighting a protracted battle to haveVoIP communication servicesregistered as telecoms operatorsand thus subject to stricter regulation Internet communication may yet solve rather than cause problems during the tournament with the release of a mass notification phone App. In the event of an attack, the App will alert users on a geo-location basis and in a discrete manner should they be near an incident. Users will also be able to pre-program up to eight geographical zones that they might be visiting in order to receive context-specific information and advice on how to minimise risk. Hooligans distract police attention from terrorism During the first weekend, the tournament was already marred by fighting between Russian and English fans (with involvement from locals) in the port of Marseille, where tear gas and water cannon have been deployed. An England supporter is critical after suffering a heart attack while being beaten senseless. UK politicians have been quick to denounce these incidents but also to make the broader point that hooliganism distracts French police from vigilance against terrorism. The England vs Russia game in Marseille has thrown up concerns at many levels. Toward the end of the match, Russian fans donned gum shields and martial arts gloves, turned their t-shirts into masks and charged English fans including family groups who were forced to jump over perimeter barriers with 10-foot drops in order to escape. Neutral observers complained about a lack of police presence and ineffective stewarding. Inappropriate security scanning As if this wasn't bad enough, Russia's equalising goal in the final minutes saw one of their supporters using a flare gun. Yes, a flare gun, which is larger than a handgun. This was accompanied by smoke bombs. A photo is doing the media rounds of a Russian holding two flares, each the size of a Coke bottle. One doesn't have to speculate long on what might have happened if these containers were filled with plastic explosives. During the first weekend, the tournament was already marred by fighting between Russian and English fans(Photo credit: Marco Iacobucci EPP / Shutterstock.com) Am I alone in thinking that terrorists, seeing how lax security must be at the Stade Vélodrome, may be tempted to smuggle in more sophisticated explosives? The presence of the fireworks is doubly embarrassing since security at the Stade de France failed miserably in May during a domestic cup final when dozens of firecrackers were brought into the ground despite what was claimed to be vigilant searching of fans. Debate over fan zone The French are flexing their technological muscle and have made much of the fact that there is anti-drone technology at the 90,000-capacity fan zone beneath the Eiffel Tower. This is to guard against a possible terrorist "spectacular" such as a chemical or biological attack of the kind hinted at in data found on a laptop used by Paris attacker Salah Abdeslam. The future of the fan zone is uncertain. Former president Nicolas Sarkozy sees it as a sitting duck for a terrorist attack and has asked for it to be scrapped while police chief Michel Cadot wants it to operate only during games played outside the two Parisian stadiums. Am I alone in thinking thatterrorists, seeing how laxsecurity must be at the StadeVélodrome, may be tempted tosmuggle in more sophisticatedexplosives? Generally, the French government prefers a concentration of fans rather than dispersed groups. Of course, commerce should not be a factor, but there will inevitably be behind-the-scenes pressure from advertisers to retain fan zones since their merchandising potential is enormous. If they go ahead, the zones will feature CCTV surveillance, bag searches and even body-frisking should police suspicions be aroused. Conducting mock disaster drill to improve emergency response I recently reported on a disaster scenario exercise in London, and the French are conducting exhaustive equivalents in order to test response techniques should there be an attack at a stadium or fan zone. One such operation saw volunteers pretend to be fans at a mocked-up Northern Ireland vs Ukraine game in Lyon where actors, pretending to be jihadists, conducted a suicide bombing. Other drills have simulated chemical attacks, and in Nîmes over 1,000 cadet police officers acted out the role of spectators at a fan zone while colleagues in protective clothing went through decontamination routines. Violence likely to overshadow Russia vs. Ukraine match In terms of fan behaviour, what are the upcoming games with the most potential for violence? Turkey vs Croatia has passed off peaceably despite grave concerns. One nightmare scenario that UEFA must be dreading is if Russia were to come top of their group and Ukraine qualify as a third-placed team. Then the tournament has the prospect of the two sides meeting in Paris. Anybody who thinks this would be a sporting contest is misguided. The game would be a hate-filled microcosm of the recent Russian annexation of Crimea and the war in east Ukraine. No matter how much planning and technology the French authorities have at their disposal, it will take only one small failure to create an opportunity for unimaginable events. All we can hope is that sport will soon disappear from the front pages of our newspapers and be relegated to the back with the tournament remembered for sporting achievement rather than security lapses. Read more about security at UEFA Euro 2016 here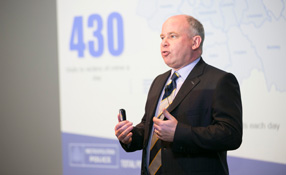 London Metropolitan Police adapting to changing patterns of crime
The nature of crime in general – and particularly types of theft – are changing. Craig Mackey, Deputy Commissioner of London's Metropolitan Police Service, says falling rates of conventional "property" crime are being of offset by an increase in computer-related crimes. Fall in "property" crime rate Mackey stressed that there has been no "magic bullet" responsible for the pronounced fall in burglaries and other property crimes. Theft of, say, a flat-screen television from a house in Brent [a north-west London borough] by a prototypical thief is no longer representative of the standard challenge facing the Met, he notes. Rather, sending out 10,000 phishing emails is more likely to be the operational method of the average small-time criminal. In 2014, burglaries in London fell by 8% (7,500 incidents) to their lowest level in London since 1974. (This figure was not quoted specifically by Mackey but has been reported widely by major news sources including the BBC.) Deputy Commissioner Mackey speculated on the typical day of an employee in London and observed that they are probably far more vulnerable to criminals during their leisure computing time once they have returned to the suburbs than they are while travelling to their place of work Deputy Commissioner at Cass Business School Addressing MBA students at Cass Business School, City University London, Deputy Commissioner Mackey asked how many of the audience had an iPhone 6 in their pocket. Seeing a healthy show of hands, he pointed out that now Apple has enabled a remote "Kill Switch" facility for its latest release. The phones now have little intrinsic worth when stolen. What thieves really value is the data they can extract from a mobile phone in the first vital minutes before it is reported missing. The second most senior British chief police officer, Deputy Commissioner Mackey addressed the MBA students on current trends in policing. His wide-ranging talk covered many aspects of security technology as it relates to modern policing. His lecture at the London Transport Museum was set against a backdrop of a city where people speak 300 languages and are bucking national trends insofar as the population is getting younger. For the evolving Met, "new policing" is synonymous with new types of crime that increasingly take place on the Internet and can be anything from online harassment to fraud Internet-related crime Deputy Commissioner Mackey speculated on the typical day of an employee in London and observed that they are probably far more vulnerable to criminals during their leisure computing time once they have returned to the suburbs than they are while travelling to their place of work. He noted with concern that people unthinkingly share information on Facebook that they would hesitate to share with one of his officers. For the evolving Met, "new policing" is synonymous with new types of crime that increasingly take place on the Internet and can be anything from online harassment to fraud. Better police support through refurbished Met premises SourceSecurity.com (with justification) speculated gloomily about every conceivable physical threat to London during the 2012 Olympics. The fact is that the Met, aided by regional police forces and the army, delivered a spectacularly successful Games to the capital and the rest of the world. Just as the Olympic sites have continued as sporting and residential legacies for Londoners, the Metropolitan Police Service is seeking to evaluate and change the usage of its own real estate. "Policing can only have legitimacy if it enjoys the trust of the community, and we're working with the Royal Society of Arts to help us move forward in terms of talking to stakeholders" The deputy commissioner described how the service's properties are being modified in line with modern requirements and explained how a third of the square footage of police premises will be released since many of them "have more to do with Peel than a strategic plan." The reference to Sir Robert Peel may have been lost on Mackey's audience since most of these high-achieving MBA students were under 30 and resembled a mass audition for the British (and US) reality TV show "The Apprentice." Twice a prime minister during the 19th century, Peel founded the modern police force and his name survives in the antiquated slang "Peeler" for a policeman. Mackey's history lesson had a point. He was at pains to show that police premises will either be refurbished so that they are better designed places of work for staff and more suitable places for the public to visit, or they will be returned to the property market with the capital being reinvested into technology that better reflects the challenges faced by a modern police force. In this way, the deputy commissioner argued (credibly) that cuts of £800m to a £3.5bn budget over the next four years will not be at the expense of front-line staff whose numbers will in fact increase from 63 to 74 percent of total employees. (The Met is one of the few police forces worldwide to be increasing its presence on the street.) And business support will be squeezed from 26 to 15 percent of wage bills. The deputy commissioner took evident pride in being able to tell his audience that even in a time of spending austerity, London can make a credible claim to be the safest major city in the world. He said: "We talk about policing as part of the economic development of London. People thinking of relocating here will ask: 'How safe is it? How tolerant is it of business and how inclusive is it?' With fewer senior managers and supervisors in the force, we see a culture where there is less and less physical reliance on front desks and counters for getting hold of police support. We offer this service but in reality it isn't used very much, and a more technological approach is better suited to putting people through to interpreters for any of the 300 languages I've mentioned. Policing can only have legitimacy if it enjoys the trust of the community, and we're working with the Royal Society of Arts to help us move forward in terms of talking to stakeholders. Outside of the Ministry of Defence and the National Health Service, this is likely to be the biggest [post UK general election in May] change programme. It would be an organisational challenge for anybody."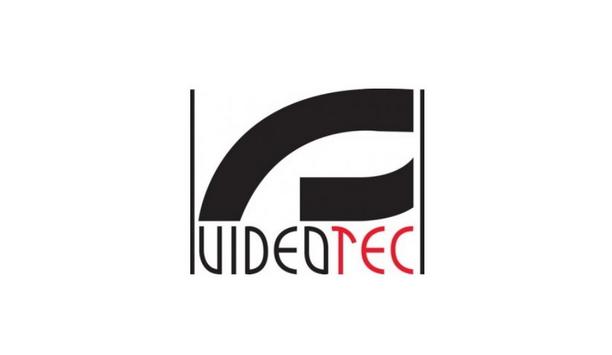 Videotec added video analysis and advanced GeoMove features to NVX video cameras
With the goal of constantly improving the performance of its products, Videotec has now added the new video analysis and GeoMove functions to its NVX cameras. This versatile compact stainless-steel camera is already well known on the market for its exceptional corrosion resistance and for providing high image quality with Full HD, super low-light, 1080p and 30x zoom, with bright clear colours in even the poorest lighting conditions. The NVX camera is used in the maritime sector onboard vessels or as part of traffic control in ports, as well as on railways, transport and industrial process environments. Accurate detection The NVX has been enhanced with Videotec Analytics technology which integrates robust algorithms to ensure accurate detection in even the most adverse external environmental conditions. It offers the operator complete situational awareness at all times. The detection algorithm even works with rain, snow, or low contrast, camera vibrations, sudden changes in changes in light or shadows and in the presence of small animals or insects. Alarm activation Depending on the rules set up by the user, an alarm is generated if an item enters, exits, appears or stopsDepending on the rules set up by the user, an alarm is generated if an item enters, exits, appears or stops for too long within an area. Any violation of these rules will activate the alarm and the other programmed actions. Up to ten rules for each preset can be quickly and easily set up. GeoMove function A particularly interesting feature is the possibility of geo-localising the NVC video cameras on maps to support the new GeoMove and GeoMove&Track features in combination with one or more Videotec PTZ cameras. The GeoMove feature is very useful in perimeter surveillance systems and for port traffic monitoring because it lets the video cameras detect and capture any object through its geographic coordinates, even in critical visibility conditions. Integrated analytics The GeoMove function can be activated via an NVX camera with integrated Videotec Analytics which provides the target's coordinates to one or more Videotec PTZ(s) and they, in turn, use the coordinates to frame the target. Coordinates can also be sent via third-party software, such as VMS (Video Management Software) or VTS (Vessel Tracking Service) for navigation control, or via radar control systems. GeoMove&Track function GeoMove&Track provides the advantage of having a turnkey detection, positioning, and tracking solution Furthermore, if the PTZ that receives the target's coordinates has Videotec Analytics integrated, then it can also start the GeoMove&Track function, independently recognising and autonomously tracking the geolocated target. Thanks to GeoMove&Track, the system made up of Videotec fixed and PTZ cameras provide the advantage of having a complete, turnkey detection, positioning and tracking solution guaranteed by Videotec. Marine environment The NVX camera is Lloyd's Register Type Approval System Test Specification Number 1 certified and can therefore be used in marine environments. Such as on boats and ships on open decks, in enclosed spaces, in technical areas that are subject to the heat generated by other equipment or as visual support for docking manoeuvres. Weather protected The total protection against inclement weather and the option of cleaning the camera with high-pressure and high-temperature water jets is guaranteed by the IP66/IP67/IP68/IP69 protection grades. The NVX has been tested and certified from -40°C to +65°C. Models with an integrated wiper or with a polycarbonate window are available for use in the food industry. Design and integration Mounting an NVX is quick and easy, even in confined spaces, thanks to its compact design, lightweight, practical quick-fit connectors and versatile modular support for mounting on walls, ceilings or parapets. Developed entirely by the Videotec R&D team, NVX offers the Videotec guarantee of being a reliable, cyber-safe and future-proof platform that can be easily integrated with third-party products.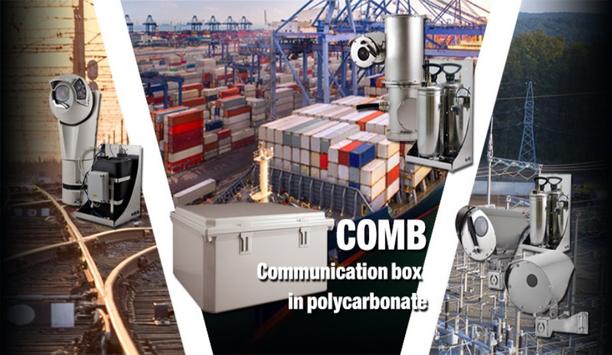 Videotec launches COMB, the new polycarbonate communication box
Videotec has expanded its range of communication boxes with the new COMB. This product has been designed for use in non-hazardous applications and is robust with its external polycarbonate and extraordinary resistance to external agents. COMB is much more than a simple junction box. It has everything that you need for a state-of-the-art installation and correct operation of one or more Videotec IP or analogue cameras. It provides local low voltage power to connected devices. Functions and features COMB enables fast Ethernet connection thanks to the integrated Ethernet switch equipped with three RJ45 ports and an SFP port (MSA compliant) for fibre optic connection. COMB comes with an extended/industrial range of electronics. The internal board offers 2 bypasses for analogue video signals and 2 bypasses for I/O signals with multipolar connectors. COMB can manage systems that consist of a Videotec PTZ camera with or without the Videotec washing kit; up to two Videotec fixed cameras with or without the Videotec washing kit; or one Videotec fixed camera and one Videotec PTZ without washing kits. Internally, the unit has been designed with easy cable access and convenient connection operations in mind. COMB guarantees maximum protection against impact (IK10) and weather (IP66/IP67/IP68/IP69, and NEMA TYPE 4X and TYPE 6P). Obtained Lloyd's Register Marine Type Approval certification for the maritime and naval sector. It also complies with railway application standards. COMB is the competitive integrated solution for the professional installation of Videotec cameras in industrial and marine environments.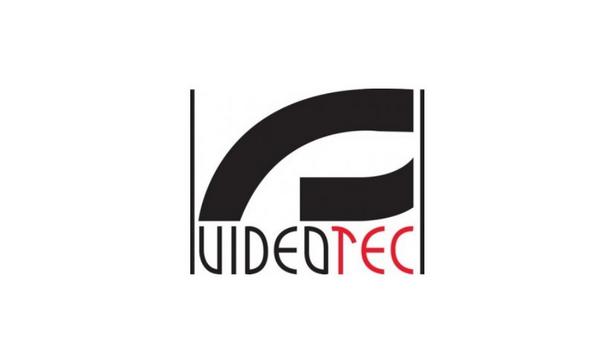 Videotec announces NXPTZ SERIES2, the new PTZ in stainless steel for corrosive environments
Videotec, a company with more than thirty years of experience in stainless steel product development for video surveillance in marine offshore/onshore and corrosive industrial environments, announces NXPTZ SERIES2, the new generation of PTZ Full HD video cameras with innovative and high-performance features for outdoor preventive security applications in the most difficult environmental conditions. PTZ product range The PTZ range has been completely revamped and expanded to include visible Day/Night Super low-light, FullHD 1080p-60fps video cameras with DELUX or SONY FCB-EV7520 technology, capable of producing impeccable image clarity even in the most difficult lighting conditions. New thermal PTZ or dual vision network PTZ models are also available for extreme precision in the detection and perimeter monitoring and high-risk environment monitoring and monitoring with poor lighting conditions. The integrated thermal video cameras also offer radiometry features for precise temperature readings, useful in monitoring industrial processes. Intrusion detection for outdoor applications Videotec analytics uses algorithms for accurate detection and precise auto-tracking in most adverse environmental conditions Advanced video analysis features are now available for these PTZ cameras, thanks to Videotec Analytics. This excellent new technology in preventive intrusion detection for outdoor applications, developed entirely by Videotec, uses very strong algorithms for highly accurate detection and precise and fluid auto-tracking even in the most adverse environmental conditions. The detection algorithm is particularly reliable even with the rain, snow, camera vibrations, low contrast, sudden changes in light or shadows and in the presence of small animals or insects. Perimeter surveillance systems The new NXPTZ SERIES2 PTZ video cameras can be geo-localised on the maps to support the GeoMove and GeoMove&Track features. The GeoMove feature is very useful in perimeter surveillance systems and for port traffic control because it lets you capture any target through geographic coordinates, even in critical visibility or offshore conditions. Video management software In a video surveillance system, the GeoMove feature can typically be activated using a camera with Videotec Analytics on board, or through third-party software such as Video Management Software (VMS), which provide the geographic coordinates of a target and use them to guide the Videotec PTZ cameras to capture the target. The coordinates can also be sent in the same way using Vessel Tracking Services (VTS - navigation control services) or using radar control systems. Video analytics SERIES2 video camera can connect the PTZ over fibre optics owing to the SFP module slot on the base unit Furthermore, PTZ video cameras with Videotec Analytics on board can activate the GeoMove&Track feature. In this case, the Videotec PTZ camera that receives the coordinates of the target, thanks to the video analytics, can also recognise and autonomously follow the geo-localised target. Compared to the previous generation, the SERIES2 video cameras can easily connect the PTZ over fibre optics, thanks to the SFP module slot installed directly on the base of the unit. Operating efficiency The NXPTZ SERIES2 PTZ cameras can operate in corrosive environments, thanks to their solid construction in AISI 316L stainless steel with micro shot-peened and electro-polished surfaces, and the extreme precision adopted during the construction processes. The IP66/IP67/IP68/IP69 grades, in addition, to guarantee total protection against inclement weather, allows the device to be cleaned with high-pressure jets of hot water and temporary submersion. NXPTZT SERIES2 maintains maximum operating efficiency with temperatures from -40°F to +149°F. Quality, cyber security, reliability Videotec owns the design know-how for all of its products and this allows total control of mechanics, electronics, positioning, networking, software and firmware. This represents a significant competitive advantage in meeting the needs of personalised solutions or integrations with third-party systems, all with the guarantee of Videotec quality, cyber security and reliability.