Pelco CCTV Pan Tilt Systems
(17)
Browse CCTV Pan Tilt Systems
CCTV pan tilt products updated recently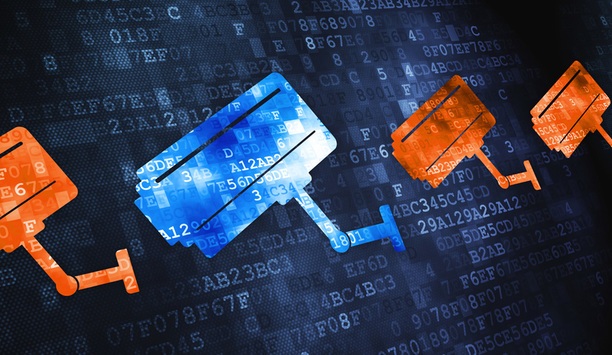 Overcoming challenges and mapping the future of video surveillance
Over the last year, we have continued to see the rise of manufacturers from China in the mid- to low-end market for video surveillance - a trend that currently shows no signs of tapering. Additionally, the shift from analogue to IP systems has remained consistent, with end users increasingly looking to network-enabled devices to mitigate risk from both a physical and cyber perspective. Complex network attacks in 2016 demonstrated the need for increased network security for network-connected devices such as IP cameras and network video recorders. More and more manufacturers are considering the potential for such attacks when designing updates for existing hardware and software technology, strengthening password requirements, incorporating robust data encryption, and educating integrators and end users on how to put protocols in place to protect the valuable information being collected. Increased security collaborations Today's surveillance technology - and the new innovations right around the corner - incorporates more IT protocols in response to high-profile cyber incidents. As a result, IT standards will finally start being adopted by security system manufacturers over the course of the next few years. At the same time, we'll see increased collaboration between IT and security leaders within enterprises. Intelligent, big data analysis Video technologies such as panoramic 360-degree cameras with advanced dewarping capabilities are being rapidly adopted, along with video analytics software that enables the extraction of data for business intelligence, apart from just security video. The future includes more widespread availability of cloud technologies and services. In 2017, we can look forward to the more widespread adoption of intelligent analytics and big data analysis, which has the potential to streamline processes and optimise sales operations for organisations to drive new levels of business intelligence. See the full coverage of 2016/2017 Review and Forecast articles here Save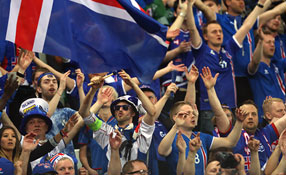 Security lapses and hooliganism dampening Euro 2016 – How will France re-structure security focus and ensure fan security?
No matter how strong the security planning, it will take only one small failure tocreate an opportunity for unimaginable events(Photo credit: Marco Iacobucci EPP / Shutterstock.com) Successful security at UEFA Euro 2016 may well depend on the ability of the French to bring cohesiveness to disparate technologies. Given the scale of the threats, a variety of security solutions are being used visibly and behind the scenes – in addition to the presence of 90,000 police, gendarmerie and uniformed soldiers. I can't remember an event where there has been a greater need for multi-agency working than the Euro 2016 football tournament now taking place at 10 stadiums across France, a country still recovering from the Paris attacks in November, torn apart by ethnic tensions, and in the grip of labour strikes. The security backdrop to the tournament is already dampening what should be a joyous festival for 2.5 million spectators watching the 51 matches over four weeks. Despite the comprehensive resources available to France and her neighbours, I see little cause for optimism. Security communications Starting at a macro level, there will be an enormous signals intelligence (SIGINT) operation in an attempt to intercept and analyse information from suspected terrorist cells, potential "lone wolf" jihadists and anybody whose communications arouse suspicion. The French government has been fighting a protracted battle to have voice over Internet protocol (VoIP) communication services (notably Skype, which is a known favourite of terrorists) registered as telecoms operators and thus subject to stricter regulation. The French government has beenfighting a protracted battle to haveVoIP communication servicesregistered as telecoms operatorsand thus subject to stricter regulation Internet communication may yet solve rather than cause problems during the tournament with the release of a mass notification phone App. In the event of an attack, the App will alert users on a geo-location basis and in a discrete manner should they be near an incident. Users will also be able to pre-program up to eight geographical zones that they might be visiting in order to receive context-specific information and advice on how to minimise risk. Hooligans distract police attention from terrorism During the first weekend, the tournament was already marred by fighting between Russian and English fans (with involvement from locals) in the port of Marseille, where tear gas and water cannon have been deployed. An England supporter is critical after suffering a heart attack while being beaten senseless. UK politicians have been quick to denounce these incidents but also to make the broader point that hooliganism distracts French police from vigilance against terrorism. The England vs Russia game in Marseille has thrown up concerns at many levels. Toward the end of the match, Russian fans donned gum shields and martial arts gloves, turned their t-shirts into masks and charged English fans including family groups who were forced to jump over perimeter barriers with 10-foot drops in order to escape. Neutral observers complained about a lack of police presence and ineffective stewarding. Inappropriate security scanning As if this wasn't bad enough, Russia's equalising goal in the final minutes saw one of their supporters using a flare gun. Yes, a flare gun, which is larger than a handgun. This was accompanied by smoke bombs. A photo is doing the media rounds of a Russian holding two flares, each the size of a Coke bottle. One doesn't have to speculate long on what might have happened if these containers were filled with plastic explosives. During the first weekend, the tournament was already marred by fighting between Russian and English fans(Photo credit: Marco Iacobucci EPP / Shutterstock.com) Am I alone in thinking that terrorists, seeing how lax security must be at the Stade Vélodrome, may be tempted to smuggle in more sophisticated explosives? The presence of the fireworks is doubly embarrassing since security at the Stade de France failed miserably in May during a domestic cup final when dozens of firecrackers were brought into the ground despite what was claimed to be vigilant searching of fans. Debate over fan zone The French are flexing their technological muscle and have made much of the fact that there is anti-drone technology at the 90,000-capacity fan zone beneath the Eiffel Tower. This is to guard against a possible terrorist "spectacular" such as a chemical or biological attack of the kind hinted at in data found on a laptop used by Paris attacker Salah Abdeslam. The future of the fan zone is uncertain. Former president Nicolas Sarkozy sees it as a sitting duck for a terrorist attack and has asked for it to be scrapped while police chief Michel Cadot wants it to operate only during games played outside the two Parisian stadiums. Am I alone in thinking thatterrorists, seeing how laxsecurity must be at the StadeVélodrome, may be tempted tosmuggle in more sophisticatedexplosives? Generally, the French government prefers a concentration of fans rather than dispersed groups. Of course, commerce should not be a factor, but there will inevitably be behind-the-scenes pressure from advertisers to retain fan zones since their merchandising potential is enormous. If they go ahead, the zones will feature CCTV surveillance, bag searches and even body-frisking should police suspicions be aroused. Conducting mock disaster drill to improve emergency response I recently reported on a disaster scenario exercise in London, and the French are conducting exhaustive equivalents in order to test response techniques should there be an attack at a stadium or fan zone. One such operation saw volunteers pretend to be fans at a mocked-up Northern Ireland vs Ukraine game in Lyon where actors, pretending to be jihadists, conducted a suicide bombing. Other drills have simulated chemical attacks, and in Nîmes over 1,000 cadet police officers acted out the role of spectators at a fan zone while colleagues in protective clothing went through decontamination routines. Violence likely to overshadow Russia vs. Ukraine match In terms of fan behaviour, what are the upcoming games with the most potential for violence? Turkey vs Croatia has passed off peaceably despite grave concerns. One nightmare scenario that UEFA must be dreading is if Russia were to come top of their group and Ukraine qualify as a third-placed team. Then the tournament has the prospect of the two sides meeting in Paris. Anybody who thinks this would be a sporting contest is misguided. The game would be a hate-filled microcosm of the recent Russian annexation of Crimea and the war in east Ukraine. No matter how much planning and technology the French authorities have at their disposal, it will take only one small failure to create an opportunity for unimaginable events. All we can hope is that sport will soon disappear from the front pages of our newspapers and be relegated to the back with the tournament remembered for sporting achievement rather than security lapses. Read more about security at UEFA Euro 2016 here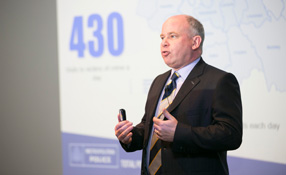 London Metropolitan Police adapting to changing patterns of crime
The nature of crime in general – and particularly types of theft – are changing. Craig Mackey, Deputy Commissioner of London's Metropolitan Police Service, says falling rates of conventional "property" crime are being of offset by an increase in computer-related crimes. Fall in "property" crime rate Mackey stressed that there has been no "magic bullet" responsible for the pronounced fall in burglaries and other property crimes. Theft of, say, a flat-screen television from a house in Brent [a north-west London borough] by a prototypical thief is no longer representative of the standard challenge facing the Met, he notes. Rather, sending out 10,000 phishing emails is more likely to be the operational method of the average small-time criminal. In 2014, burglaries in London fell by 8% (7,500 incidents) to their lowest level in London since 1974. (This figure was not quoted specifically by Mackey but has been reported widely by major news sources including the BBC.) Deputy Commissioner Mackey speculated on the typical day of an employee in London and observed that they are probably far more vulnerable to criminals during their leisure computing time once they have returned to the suburbs than they are while travelling to their place of work Deputy Commissioner at Cass Business School Addressing MBA students at Cass Business School, City University London, Deputy Commissioner Mackey asked how many of the audience had an iPhone 6 in their pocket. Seeing a healthy show of hands, he pointed out that now Apple has enabled a remote "Kill Switch" facility for its latest release. The phones now have little intrinsic worth when stolen. What thieves really value is the data they can extract from a mobile phone in the first vital minutes before it is reported missing. The second most senior British chief police officer, Deputy Commissioner Mackey addressed the MBA students on current trends in policing. His wide-ranging talk covered many aspects of security technology as it relates to modern policing. His lecture at the London Transport Museum was set against a backdrop of a city where people speak 300 languages and are bucking national trends insofar as the population is getting younger. For the evolving Met, "new policing" is synonymous with new types of crime that increasingly take place on the Internet and can be anything from online harassment to fraud Internet-related crime Deputy Commissioner Mackey speculated on the typical day of an employee in London and observed that they are probably far more vulnerable to criminals during their leisure computing time once they have returned to the suburbs than they are while travelling to their place of work. He noted with concern that people unthinkingly share information on Facebook that they would hesitate to share with one of his officers. For the evolving Met, "new policing" is synonymous with new types of crime that increasingly take place on the Internet and can be anything from online harassment to fraud. Better police support through refurbished Met premises SourceSecurity.com (with justification) speculated gloomily about every conceivable physical threat to London during the 2012 Olympics. The fact is that the Met, aided by regional police forces and the army, delivered a spectacularly successful Games to the capital and the rest of the world. Just as the Olympic sites have continued as sporting and residential legacies for Londoners, the Metropolitan Police Service is seeking to evaluate and change the usage of its own real estate. "Policing can only have legitimacy if it enjoys the trust of the community, and we're working with the Royal Society of Arts to help us move forward in terms of talking to stakeholders" The deputy commissioner described how the service's properties are being modified in line with modern requirements and explained how a third of the square footage of police premises will be released since many of them "have more to do with Peel than a strategic plan." The reference to Sir Robert Peel may have been lost on Mackey's audience since most of these high-achieving MBA students were under 30 and resembled a mass audition for the British (and US) reality TV show "The Apprentice." Twice a prime minister during the 19th century, Peel founded the modern police force and his name survives in the antiquated slang "Peeler" for a policeman. Mackey's history lesson had a point. He was at pains to show that police premises will either be refurbished so that they are better designed places of work for staff and more suitable places for the public to visit, or they will be returned to the property market with the capital being reinvested into technology that better reflects the challenges faced by a modern police force. In this way, the deputy commissioner argued (credibly) that cuts of £800m to a £3.5bn budget over the next four years will not be at the expense of front-line staff whose numbers will in fact increase from 63 to 74 percent of total employees. (The Met is one of the few police forces worldwide to be increasing its presence on the street.) And business support will be squeezed from 26 to 15 percent of wage bills. The deputy commissioner took evident pride in being able to tell his audience that even in a time of spending austerity, London can make a credible claim to be the safest major city in the world. He said: "We talk about policing as part of the economic development of London. People thinking of relocating here will ask: 'How safe is it? How tolerant is it of business and how inclusive is it?' With fewer senior managers and supervisors in the force, we see a culture where there is less and less physical reliance on front desks and counters for getting hold of police support. We offer this service but in reality it isn't used very much, and a more technological approach is better suited to putting people through to interpreters for any of the 300 languages I've mentioned. Policing can only have legitimacy if it enjoys the trust of the community, and we're working with the Royal Society of Arts to help us move forward in terms of talking to stakeholders. Outside of the Ministry of Defence and the National Health Service, this is likely to be the biggest [post UK general election in May] change programme. It would be an organisational challenge for anybody."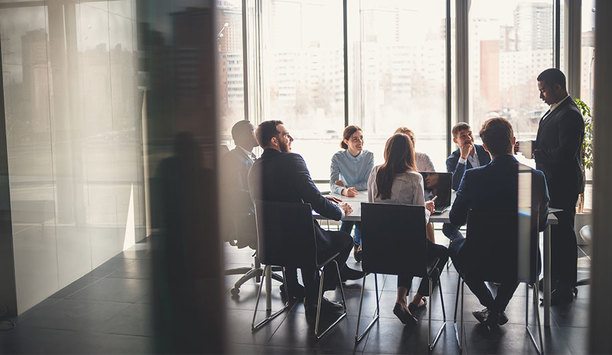 Transitioning to new ownership, Pelco envisions its next chapter
The next chapter of the Pelco saga began in May when Pelco Inc. was acquired by Transom Capital Group, a private equity firm, from Schneider Electric. Since the acquisition, Transom Capital has been working with Pelco's management and employees to define and direct that next chapter. "The more time we spend with the company, the more excited we are about the opportunity," says Brendan Hart, Vice President, Operations, Transom Capital Group. In addition to his position with Transom, Hart has taken on an interim line role at Pelco as Vice President of Product and Strategy. After helping to oversee Pelco's rebuilding phase, he expects to step away from daily involvement over time. "We have gained an appreciation for nuance [since the acquisition closed]," he said. "The channels, the relations, how people buy in this industry are very nuanced. Who's gone where and who's done what? The interplay of hardware and software. We have gained appreciation for the nuance. And we need to be surrounding ourselves with people who know the industry, who know the multi-dimensional areas." Transition from analog to IP systems We have to focus on who our customers are specifically and understand their needs" It's a "transformative moment in the industry," says Hart, given industry changes such as price erosion and the transition from analogue to IP systems. "We are about to go into the world of added intelligence. It's an interesting time to buy a security company." Hart says the Pelco brand still has value: "The market is rooting for us." There is also a strong portfolio of people and products to build from. Pelco maintains its headquarters in Fresno, Calif., and has a presence in Fort Collins, Colo., near Denver, and a sales office in the New York area, not to mention many global employees who work remotely. A new CEO is being recruited; otherwise, "we have a great executive team" in place, including Brian McClain, COO and President, says Hart. "In defining the new company, we have to decide first and foremost what we want to be," says Hart. "What can we provide customers? We have to focus on who our customers are specifically and understand their needs and use cases." Part of defining the new company is to become more aligned with a specific set of verticals that fit with Pelco's capabilities (although they are not saying which verticals those are yet). However, "we can't ignore what we are today as we make the transition," says Hart. Innovation in products We want customers to see innovation in products to a point when people will say 'this is Pelco'" "We have to let the products and experience speak for themselves. We're focused on getting our ducks in a row and going in a new direction, but actions speak louder than words," he says. The changes will be "more organic;" don't expect to see a big announcement. "We want customers to see innovation in products and customer support and get those things to a point when people will say 'this is Pelco,'" says Hart. Although not exhibiting at GSX, I found Pelco occupying a meeting room near the show floor. The room gave the company a chance to respond to integrators and consultants at GSX who had questions about what was going on with the acquisition. "Everybody is rooting for us, and we wanted the ability to get out and say 'we're here, we're doing things, and we're excited about the future,'" said Stuart Rawling, Pelco's Vice President, Market Strategy. "This is a time for people to come and see us who maybe haven't seen us in a while." By ISC West in the spring, Pelco expects to have a clear message of who they are and where they're going, he says. Aligning needs of end user "We are excited about the work we are seeing internally," which includes "aligning resources in the right way," says Rawling. "The fruits of the labour are being seen internally now. We will be launching new products in the next eight months, although there will not be a defined moment in time when we say 'this is it.' It will just be happening. Next year will be an exciting time industry-wide, and product-wise, and Pelco will have a strong voice. Brendan and team have kept us extremely busy," says Rawling, who also was part of Pelco in the "glory days" before the acquisition by Schneider Electric. We're so optimistic, when you combine the people and the brand and what's happening the market" "The work product has been so transformative mindset-wise for the employees. Everybody has had the opportunity to talk to the [new] owners about what type of company we are. We can set our own vision and get reenergised and get back to the core belief of what Pelco was and what it should be. We are the master of our own destiny, aligning needs of end user with the products we can deliver. We are putting the right processes in place that work for this market. It is an exciting prospect." In the new era, Rawling expects to target marketing more toward end-users, because they have more influence on product selection than ever before, he says. End users often learn about new products online, so Pelco will be looking to target its marketing toward educating various vertical markets about available technologies and their use cases. "We're so optimistic, when you combine the people and the brand and what's happening the market," says Hart. "We have to do the work. We're excited about what we are seeing internally."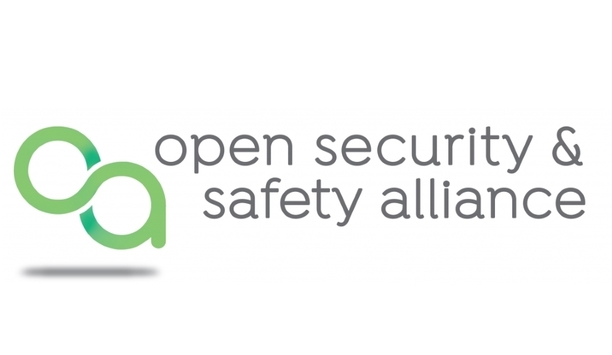 Open Security & Safety Alliance celebrates its 1st anniversary in the security industry
The Open Security & Safety Alliance (OSSA), an industry body comprised of leaders, influencers and innovative organisations from all facets within the security, safety and building automation space, celebrates its one-year anniversary. Within its first 12 months, OSSA attracted 30+ members ranging from device manufacturers, software developers and system integrators to distributors and system on a chip (SoC) companies – helping lay the groundwork for improved security, safety, building automation and business intelligence solutions. Open security and safety ecosystem We're truly pleased at the progress achieved in just our first year by establishing an open security and safety ecosystem" "Through OSSA, we have competing and complementary institutions reaching across aisles and stepping outside of their brands to work together to push our whole industry into a new, more prosperous and efficient direction," said Johan Jubbega, President, Open Security & Safety Alliance. "We're truly pleased at the progress achieved in just our first year by establishing an open security and safety ecosystem comprised of 30+ renown companies, and having a market-changing digital marketplace and first commercially available video security camera offerings underway for year two as the Alliance continues to provide guidance and interpretation of common standards and specifications to promote more intelligent, productive solutions for users." Operation and maintenance of products Currently, security and safety solutions are fragmented and there is no collaborative approach to systems working together for bigger-picture success. Large amounts of data are left untapped in siloed systems that through cooperation can instead be utilised for better living, safety and security purposes. OSSA's mission is to work with market players to all start from the same 'recipe' when it comes to the development, deployment, operation and maintenance of products, software and services. The Alliance's vision is that the majority of the security and safety industry works with a common, vendor-agnostic operating system (OS) and IoT infrastructure – and agrees to implement or adhere to common approaches defined for common challenges like data security, privacy, product performance and easy consumption of data across multiple solutions. Collaborative digital marketplace They also started to define the common approaches and establishment of a shared IoT infrastructure This will substantially fuel usability and trust when it comes to security and safety solutions that are built on the foundations set forth by OSSA. From there, companies can differentiate through apps by way of a collaborative digital marketplace – similar to how we all access/download/use applications between an app store and our smart phones and other digital devices. Already within its first year, OSSA member companies created the first common Technology Stack specification including the definition of a common operating system for video security devices. They also started to define the common approaches and establishment of a shared IoT infrastructure, including a digital marketplace. This framework allows the trapped – and mostly unused – data captured by any brand of device to be unleashed and available for good purpose. It also reduces friction when conceiving, deploying and maintaining security and safety devices, systems and settings and inspires innovation by opening the doors to data interpretation and possibilities. This platform revolution that OSSA envisions will benefit everyone involved. Significant outputs from Alliance workgroups Significant outputs from Alliance workgroups over the past 12 months include: Documentation of a common Technology Stack including the definition of a common vendor-agnostic OS. First description of a common market approach to data security and privacy. OSSA member Security and Safety Things GmbH (SAST) realised a first version of its OS as set forth in the common Technology Stack defined by OSSA – enabling the creation of prototype cameras. Together with SAST's first open app store for security cameras, various innovative applications were showcased this year from ISC West 2019, IFSEC 2019 and GSX 2019. The commercial launch of the platform is planned for Q1 2020. OSSA members fulfilled their first prototype cameras based on the commonly defined Technology Stack and OS, and showcased them throughout 2019 at ISC West, IFSEC and last week from GSX. Change for the betterment of the industry The Open Security & Safety Alliance's five founding companies – Bosch Building Technologies, Hanwha Techwin, Milestone Systems, Pelco™ and VIVOTEK Inc – are joined by 25+ other inventive international players that currently comprise the OSSA member roster. The Alliance is designed to include everyone and offers membership levels to meet the needs of companies big or small. Benefits of joining OSSA include access to the Alliance framework and the ability to connect, discuss, influence and collaborate with other Alliance members to steer change for the betterment of the industry.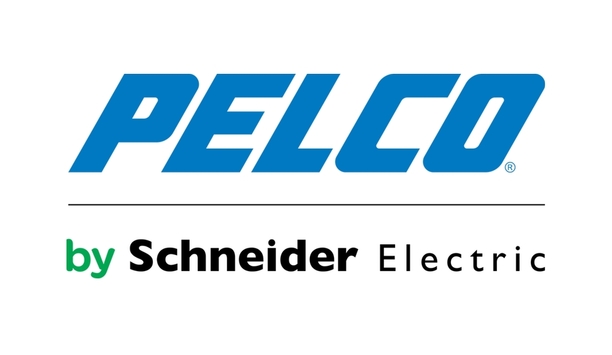 Pelco releases cost-effective Sarix Professional (Pro) Series 3 Fixed IP cameras
Pelco, Inc., a provider of intelligent video surveillance solutions, releases the Sarix Professional (Pro) Series 3 Fixed IP cameras. Offered in mini-dome, bullet, box, and wedge configurations, these IP cameras deliver a balanced set of features and performance at affordable price points that allow for deployment across a wide range of indoor and outdoor applications, including low light and wide dynamic range capabilities with options of 1MP, 2MP, 3MP, and 5MP resolutions. Bi-directional audio communication Sarix Pro 3 cameras are ideal for industries such as commercial, government, healthcare, and education that demand a robust set of features, superior performance, and image clarity in an easily installed and maintained camera system. The Sarix Pro 3 Series delivers cost-savings with less bandwidth and storage requirements" "The Sarix Pro 3 IP Camera Series solves real security video challenges in a broad range of industries by providing more security detail in challenging scenes with excellent low light and wide dynamic range performance," said Kevin Saldanha, Principal Product Manager. "In Healthcare and Education verticals, where vandalism and bi-directional audio communication is required, this camera series has models with IK10 vandal resistance and built-in microphones that can meet those requirements seamlessly. For Commercial industry-related needs that require several hundreds to thousands of high-resolution cameras with 24/7 monitoring on a limited budget, the Sarix Pro 3 Series delivers cost-savings with less bandwidth and storage requirements supported by h.265 video encoding and Pelco Smart Compression," he concluded. Video compression standard Sarix Pro 3 IP camera series offers these key features: Clear detail in low light conditions with Up to 120dB True Wide Dynamic Range: These cameras can bring out detail in both very bright and dark areas to maximise visibility and are especially useful in environments that have both dark and light areas in one scene, such as entrances. Adaptive IR Illumination (Up to 50m for dome cameras and up to 80m for bullet cameras): With capabilities that produce detailed images in zero light, the adaptive IR Illuminator avoids overexposure that can hinder detection as objects approach the camera. One camera can provide wide, yet detailed coverage with resolutions up to 5MP at 30 FPS. This level of clarity allows customers to view license plate numbers and faces. Capture fast moving objects in Traffic, Gaming, Banking, and Commercial industries: 5MP camera models can stream 60 FPS for up to 4MP resolution. Conserve/minimise bandwidth and storage costs via h.265, the highest video compression standard, and Pelco smart compression technology. Flexible recording and viewing of video with three streams and optimised streams to save on costs. All three independent streams are configurable with video encoding (H.265/H.264/MJEPG), resolution, and frame rate. Enhanced detection and faster response ability by way of bi-directional audio with audio line-in and line-out. A built-in microphone is also included in the indoor dome camera. Flexible deployment in challenging environments with IK10, IP66, and IP67 ratings and a wide operating temperature. The cameras' housings are built using metal construction and select camera models are ideal for areas prone to tampering and vandalism, like correctional facilities, hospitals, and schools. IP66 and IP67-rated models are available for water and dust protection, while environmental models can operate in extreme temperature environments (between –40° to 60°C). Faster, easier, and lower-cost installation with a single-wire PoE connection. 24VAC and 12VDC power options are also available for flexibility in installation. Integrated and industry standard compliant. These cameras work with VideoXpert on both H.264/H.265 and with Endura and Digital Sentry along with VxToolbox. They are also ONVIF Profile S, G, Q, and T compliant and work with well with third-party video management systems that conform to these ONVIF Profiles. Sarix Pro Series 3 cameras are available to be ordered now. Dome and bullet models ship in August, box cameras ship in September, and wedge models ship in October.
Featured white papers
H.265 High Efficiency Coding: Video compression for security applications
Download
How to overcome the storage challenges of adopting surveillance AI
Download
Physical security supports a future-proof cyber security strategy
Download