Dallmeier CCTV Mounts
(1)
Browse CCTV Mounts
CCTV camera mount products updated recently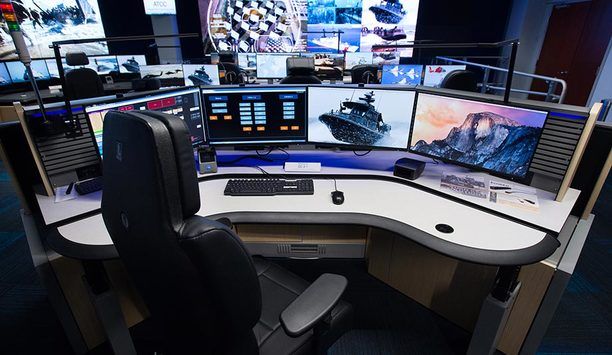 Ergonomic standards increase control room productivity
Ergonomics are a critical, but often misunderstood aspect of designing control rooms for security. Ergonomics have a deep impact on the integrity of an operation, and the issue goes beyond the control room furniture. Matko Papic, Chief Technology Officer of Evans Consoles, divides ergonomics into three areas: physical (reach zones, touch points, monitors); cognitive (the individual's ability to process information without overlooking a critical element) and organisational (how the facility operates in various situations; e.g., is it adequately designed for an emergency event?). He says the Evans approach is to determine the precise placement required for each element an operator needs, and then to design and build console furniture to position it there. Basically, the idea is to tailor the control room to the operation. What tasks must an operator perform? Are they manageable or should they be divided up among several operators? Control room design should accommodate the need to collaborate, and be flexible enough to adapt to various situations. It all begins with understanding the information that needs to be processed, says Papic. Increased productivity in the workplace Because personnel are often stationed at a specific console, desk or workstation for long hours, physical problems and productivity issues can result, says Jim Coleman, National Sales Manager, AFC Industries. Ergonomically designed furniture and related products have been proven to increase productivity and alleviate physical stress in the workplace. Ergonomic furniture solutions are crafted for the ultimate in safety, adaptability, comfort and functionality. Coleman says AFC Industries can tailor furniture to specific needs and environment. For example, a height-adjustable workstation can be combined with adjustable monitor arm mounts to create a relaxed, comfortable environment. Furniture offers modern designs, comfortable ergonomics, and comprehensive features. Rugged materials withstand the 24/7 use of command control centres. Health benefits of ergonomic workstations A sedentary office environment is often an unhealthy one. "For people who sit most of the day, their risk of heart attack is about the same as smoking," says Martha Grogan, Cardiologist at the Mayo Clinic. Ongoing research and studies have shown that a change in posture (i.e., using ergonomic sit-to-stand workstations) is an effective means to combat these negative health issues. Using sit-to-stand workstations helps to eliminate musculoskeletal disorders caused by long-term sitting. They can also improve productivity and focus from the increased blood flow. Energy levels can rise and employees burn more calories. Control room design should accommodate the need to collaborate and be flexible enough to adapt to various situations "The ergonomic environment we create for control rooms involves considering every need of the staff at each workstation and their equipment, as well as workflow within the entire room," says Coleman. "From the proper setting of screen focal lengths to sound absorption and glare reduction, each requirement and phase of a control room design is a necessary process to ensure the protection and safety of people and property." Emergency operations centre "The military has figured out that you are more alert when you are standing," says Randy Smith, President of Winsted, and the realisation is guiding emergency operations centre (EOC) design toward sit-stand. "As soon as there is an emergency, everybody stands up," Smith adds. Designing EOC environments also requires systems be integrated with annunciating signal lights to facilitate communication among operators. Winsted's sit-stand consoles can be combined with a motorised M-View monitor wall mount, enabling a 60-inch wall monitor to be raised and lowered to match the positioning of the sit-stand console. Larger, wall-mounted screens are easier to use for operators, since a larger monitor size can make it easier to read text on a screen, for example. Combining the larger monitor with sit-stand capabilities provides the best of both options. Many operators today stand for 50 percent of their day, says Smith. Ergonomic standards guide the design of Winsted's control room consoles, including ISO 11064 standards for the design of control centres. The furniture also is designed to accommodate industrial wire management (larger wire bundles), unlike furniture that might be bought in an office supply store. Read part 3 of our Control Rooms series here {##Poll37 - How well do you incorporate ergonomics into your control rooms?##}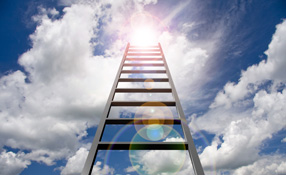 Improving security system installations with Acceptance Testing
Significant technological advancements have created endless possibilities in how security is not only deployed, but also leveraged by the end user – the customer. For example, customers can now view surveillance at eight different offices in eight different states from a single, central location. A security director can manage an enterprise-wide access control system, including revoking or granting access control privileges, for 10,000 global employees from a company's headquarters. However, with that increased level of system sophistication comes an added level of complexity. After successfully completing the installation of a security system, integrators are now expected to formally and contractually prove that the system works as outlined in the project specification document. Tom Feilen, Director of National Accounts for Koorsen Security Technology explains that this formal checks and balance process is gaining momentum in the security industry. The step-by-step process of Acceptance Testing is more commonly being written into bid specifications, especially for projects that require the expertise of an engineer and/or architect. Simply put, it is a way for the end user to make sure the system they paid for works properly and is delivered by the integrator as outlined in the project's request for proposal. While Acceptance Testing can be a time consuming process, it is a valuable industry tool. It is estimated that at least 95 per cent of integrated security systems today have been brought through the Acceptance Testing process. Security systems have become more complicated in recent years. The introduction of IP-based, enterprise-wide and integrated solutions have all opened the door to more sophisticated access control and surveillance systems than ever thought possible. This process can vary depending upon the size of the project, but for a larger scale project, it is not uncommon for Acceptance Testing to take several weeks from start to finish. This timeline can be especially lengthy when the project involves hundreds of devices, such as access control readers, surveillance cameras, video recorders, intrusion sensors, and intercom systems. Most integrated security systems today have been brought through the Acceptance Testing process What is involved in the Acceptance Testing process? While the specific process can vary from integrator to integrator, many follow a similar process with their customer to ensure the system works accurately and that the customer has the proper certification documentation. The initial part of the process typically involves generating a report of each device installed as part of the system. This list enables the systems integrator to systematically test each device ensuring that individual devices are not specific points of failure for the overall system. For example, in a building equipped with a system that automatically releases the egress doors upon the fire alarm activation, it is important to make sure each door's electro-magnetic locking system is operating properly. The systems integrator would not only test that a door releases when the fire alarm sounds, but also to make sure the access control system is notified if the door is propped open or held open longer than in normal usage parameters. For a door that is also monitored by a surveillance camera, part of the testing would also involve making sure that an image being transmitted to a video monitor is coming from the correct surveillance camera and that the actual angle of the image is what the customer has requested and is correctly labelled as such. If a device does not function as it should, it is then added to a punch list that would require the systems integrator to repair that device within a certain period of time. Once repairs are made, the system integrator would then submit a letter to the client stating that every device has been tested and works properly. It is also important for the integrator that once the testing process is complete to obtain a customer sign off (Certificate of Acceptance) on all systems tested and documentation provided. This limits liability once the system is turned over. From a safety perspective, Acceptance Testing is also used to verify that T-bars and safety chains are installed on cameras that are mounted in drop ceilings. It can confirm that panels are mounted in a room that is properly heated and cooled to avoid major temperature swings. Also, as part of the Acceptance Testing checklist, it can insure that power supplies that drive all the security systems are properly rated with the recommended batteries for back-up. And, that emergency exist devices or card readers are not mounted more than 48-inches above ground. An Acceptance Testing process serves to protect the end user's investment After the project is complete, Acceptance Testing protects both parties involved against liability issues. One example is if the building has a fire and the functionality of the life safety system comes into question. Acceptance Testing can be used to prove that the system was able to function as specified and dispel any concerns about its performance. At that time, all close out sheets are turned in, along with as-built drawings and a manual providing a complete listing of each device and system installed. Today, these manuals not only come in paper form as part of a large binder, but also digital files saved to a disc. The benefit of providing the customer with a binder or documentation of the system is that should the end user/customer replace the person who manages security at the company, valuable information will not leave with that former employee. While this checklist to close out a project may appear trivial at first, it is an important part of the security project process. By implementing an Acceptance Testing program, it serves to protect the end user's investment, ensuring that the systems integrators hired for the project is knowledgeable and provides quality work. For the integrator, it helps towards the end goal of a satisfied customer.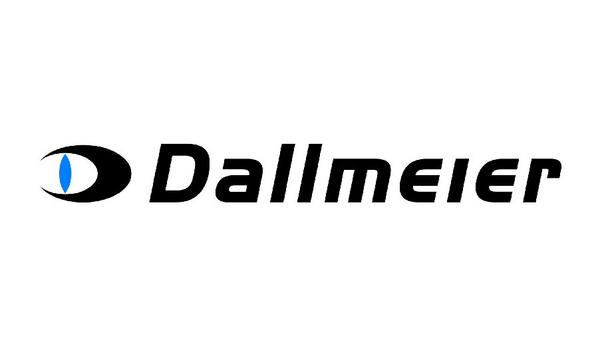 Dallmeier deploys Panomera multifocal-sensor system to secure Gazprom Arena prior to 2021 Euro Football Championship
Since its completion in 2017, the Gazprom Arena has served as the home ground stadium for the Russian football club Zenit St. Petersburg. And as one of the host stadiums for the 2018 FIFA World Cup and the 2021 Euro Football Championship, the Gazprom Arena must also satisfy the strict security regulations of FIFA, UEFA and ESSMA. When selecting the video security system, the managers responsible at Zenit therefore opted for a solution from the German manufacturer Dallmeier. With its patented Panomera multifocal-sensor system, Dallmeier guarantees the security of many stadiums all over the world. The objective was providing coverage with video security technology for the entire area surrounding the stadium, the entrance gate approaches, the rooms below grand stands, and the grand stands themselves in one of the largest video security projects ever undertaken in a football stadium. Video security system Under enormous time pressure, a high-performance system had to be implemented in the stadium with a capacity of 60,000 fans and yet had to remain adaptable and flexible in response to changing customer wishes as the project progressed. One requirement which from time to time presented the greatest challenge was capturing all areas of all the grand stands all of the time, so that unequivocal identification of offenders could be assured in all circumstances. In order to achieve this, the Russian Interior Ministry stipulated two key requirements for the video security system: Firstly, it must capture the entire grand stand area with a "minimum resolution density" of 250 pixels per metre (px/m). This also corresponds to the performance criterion defined in the globally valid standard DIN EN 62676-4 for video security systems for purposes of enabling identification of an unknown person. Minimum resolution density A Dallmeier video security system has already been operating in the Petrovsky Stadium since 2012 And secondly, the image frequency must not fall below a frame rate of 25 frames per second (fps). Because it is typically only the combination of the specified minimum resolution density and a fluid representation of events that can ensure incontestable evidence that is usable in a court of law. In order to meet these stringent requirements, the security managers invited a number of vendors to present their solutions in advance at Zenit's former home ground - the Petrovsky Stadium - to enable them to choose the right solution for the Gazprom Arena. A Dallmeier video security system has already been operating in the Petrovsky Stadium since 2012, and after a thorough evaluation of all the solutions, the operators decided to install a stadium solution from Dallmeier in the Gazprom Arena as well. Multifocal-sensor system Because compared with conventional camera technologies such as megapixel or PTZ cameras for example, the patented Panomera multifocal-sensor system from Dallmeier can guarantee coverage of even the largest expanses with the stipulated minimum resolution density and frame rate. And Panomera systems continuously capture everything that is happening in full resolution and allow high-resolution zooms - both live and in the recording and by several operators at the same time. This enables stadium operators to track and reconstruct relevant occurrences in detail both live and after the fact. Besides the technical superiority of the Panomera technology, another decisive advantage of the Dallmeier stadium solution was the innovative 3D planning approach, with which a digital reproduction of the Gazprom Arena was created. Conventional single-sensor cameras This makes it very easy to fulfil the requirement according to which at least 250 px/m must be assured literally "in every last corner": colour coding in the 3D simulation makes it possible to see exactly where the value has been reached and where a correction should be made, perhaps by setting up in a another position or using a different camera model. An alternative solution would have required a substantial four-figure number of conventional single-sensor cameras A further major advantage of this planning approach is the extreme efficiency of the solution: For example, Zenit St. Petersburg is able to provide security on the terraces throughout the Gazprom Arena with way less than 100 Panomera camera systems, covering all areas with at least 250 px/m and 25 fps. An alternative solution would have required a substantial four-figure number of conventional single-sensor cameras. Minimises uncertainty factors Apart from enormously high infrastructure costs (masts, cables, etc.) this would also have generated a practically unmanageable deluge of images for the video system operators. Another benefit of Dallmeier's 3D planning programme is the automatic generation of "CamCards" - exact configuration documents for every single camera. Armed with this information, installers on site know exactly which camera must be mounted where, how high and at what angle. The big advantage besides the immense amount of time saved consists in the planning reliability: It can be predicted with great accuracy how much labour the installation of the total solution with entail, because this approach minimises uncertainty factors. Total storage capacity Thanks to Dallmeier's unwavering assistance throughout the project, testing by the state technical personnel in Russia was also successful in the subsequent project phases, with the result that the stadium operators were able to begin operating the video security system after final project commissioning in good time for the 2018 FIFA World Cup. The total storage capacity for the video security system amounts to more than six petabytes Recently, over 1,000 single-sensor cameras have been installed in the Gazprom Arena in addition to the Panomera systems - these safeguard the remaining areas of the stadium. Due to the large number of cameras, the total storage capacity for the video security system amounts to more than six petabytes (equivalent to about 6,000 TB). High-performance recording appliances from Dallmeier are used to process this information. Largest stadium project Authorised personnel from various departments and stakeholders can access the system at 80 workstations. The video security system from Dallmeier has provided ample evidence of its performance capabilities and reliability in the running of the Gazprom Arena, not least during the seven matches of the 2018 FIFA World Cup. On this subject, Karlheinz Biersack, Director Sales Eastern Europe/RUS/GUS at Dallmeier explains: "Of course we were delighted that the security managers of Zenit St. Petersburg also decided to rely on Dallmeier again for their new home, the Gazprom Arena. This success in the largest stadium project we have ever undertaken shows once again that Dallmeier's holistic security and solution approach - above all the patented Panomera technology and our unrivalled project and consulting services represent an immense benefit for our customers."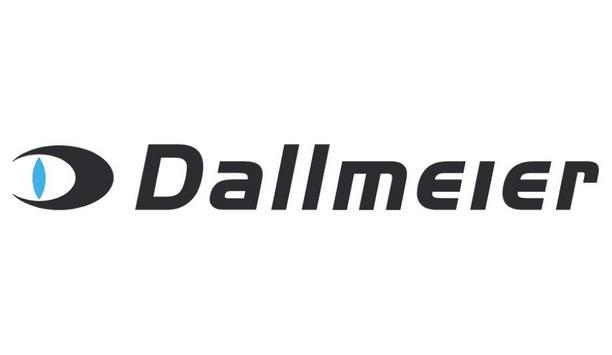 Dallmeier unveils next generation Panomera S-Series cameras with multifocal sensor systems
'Making things easier' – Under this maxim, the Panomera multifocal sensor systems by video technology manufacturer, Dallmeier have guaranteed maximum image and analysis data quality with minimum camera units for ten years now. The latest generation of the Panomera S-Series features a completely new design and offers numerous innovations, from the one-man mounting concept to contactless front glass cleaning, and above all, superior video analysis capabilities. Panomera multifocal sensor systems Panomera multifocal sensor systems combine a total overview with multiple detailed zooms in high resolution The Panomera multifocal sensor systems differ from other cameras in that they combine a total overview with an unlimited number of detailed zooms in high resolution. The detail zooms can simply be opened in the overall image with a click of the mouse, like 'virtual' PTZ cameras, not only live but also in the recording. This is made possible by the patented use of up to eight sensors with different focal lengths in a single system. In this way, a much greater expanse can be captured with each camera. In the words of the manufacturer, Dallmeier, this results not only in significantly improved operability and overview, but also saves up to 50% or more in operating and infrastructure costs, depending on the application area. Besides the advantages in image capture and operation, the latest Panomera generation is set apart by its superior analysis capabilities, as they combine a precisely plannable/definable image quality (and therewith data quality) with the most advanced analysis technology. Edge analysis with eight quad-core processors In traditional single sensor as well as multi-sensor camera technologies, image resolution and thus also analytical capability diminishes continuously in the direction of the image background. In contrast to this, the cameras of the Panomera S-Series capture a very large expanse or long distances with a minimum resolution over the entire area. Panomera is therefore, able to monitor and analyse complex context with the same high data quality, even over extremely large expanses. If an application requires, for example, a minimum resolution density of 62.5 pixels per meter, according to DIN EN 62676-4, over 50,000 square meters can be covered with just one camera system, which is more than sufficient for common object classifications. SoC generation analysis unit with integrated AI Even at the highest DIN resolution density of 250 pixels per meter, for the identification of unknown persons that can be used in court, one system still manages up to 3,100 square metres. For this purpose, each of the up to eight sensors in a Panomera is equipped with an analysis unit of the latest SoC generation with integrated Artificial Intelligence (AI), so that the analysis can be carried out directly in the camera (on the edge), from people counting through to 'Appearance Search'. Users can operate the Panomera cameras either with the Dallmeier HEMISPHERE SeMSy Video Management System (VMS) or with any VMS systems that support ONVIF. Featuring 'Quick-Lock' rapid fastening system A special 'Quick-Lock' rapid fastening system allows the systems to be installed by a single technician Dallmeier engineers placed particular emphasis on functional design. Thus, for example, the 'Mountera' mounting concept offers enormous time savings and fewer errors during implementation. A special 'Quick-Lock' rapid fastening system allows the systems to be installed by a single technician. The different brackets for wall, ceiling or mast mounting are also completely compatible with each other; they can even be combined with the 180- and 360-degree systems of the Panomera W camera series. Foam packaging for 'bubble protection' The manufacturer has also made extensive improvements to the very tasks of unpacking and installations. A one-time handle which is already mounted on the camera in the package and the foam packaging that remains as 'bubble protection' reduce the amount of effort required for handling. The camera can be taken out of the packaging and can be transported and set down undamaged without further work steps. As the last, finishing touch, the size of all the Allen keys needed for installation and adjustment is the same, so only one key size is required. Convection cooling, 'Air Blast' and 'Privacy Shield' The new generation of Dallmeier Panomera cameras also fulfills the requirements relating to architecture and optical integration with a design language, which is applied consistently to all the various individual models. Besides the dynamic appearance, particular attention was also paid to innovative functions. These include a passive cooling system, which renders auxiliary cooling unnecessary for temperatures up to 60 degrees Celsius. A system called 'Air Blast', which uses compressed air to clean dust, water and insects off the lens without contact and therefore, without wear is also available as an option. Dallmeier's 'Privacy Shield' is responsible for active and largely visible data protection. It is a remote-controlled blind mechanism with which police or private enterprises can temporarily disable the Panomera systems in a way that is clearly visible with a few clicks of the mouse, during rallies or strikes, for example. Enhanced data protection and security Dieter Dallmeier, Founder & CEO of Dallmeier electronic said, "For ten years, our Panomera customers have demonstrated that solutions with technology 'Made in Germany' deliver exceptional results with regard to attaining security objectives while remaining compliant with the most stringent data protection and data security requirements. At the same time, multifocal sensor technology is the intelligent answer to many unsolved problems because it brings precision and plannability to video technology." Dieter adds, "Because Panomera systems not only enhance operation and the attainment of security objectives in video observation and surveillance, most particularly they also provide superior quality data for the increasingly important function of video analysis. The fact that these solutions can then also be implemented for substantially lower overall cost than comparable technologies surprises many of our customers time and time again." Customer testimonials We have been using Dallmeier Panomera technology with great success since 2018" Thorsten Wünschmann, Director, Hanau Public Order Office said, "We have been using Dallmeier Panomera technology with great success since 2018. The major benefit we derive from the Panomera systems consists particularly in that the total overview of a scene is maintained at all times, while operators can zoom into various regions at high resolution even in the recording." He adds, "This enables us to keep optimum control with minimum strain on the operators, and since only a small number of systems are needed, overall operating costs are low." David Lewis, Head of Security and Stadium Safety, Everton FC football club said, "In the course of our selection process, the Panomera cameras from Dallmeier were able to deliver images of the highest quality time and time again, both in normal daylight conditions and under weak floodlighting, and furthermore not only live also in the recordings with the highest possible resolution quality in all areas of the image." David adds, "Moreover, with the Panomera cameras we can capture large expanses, such as the entire grandstand area for example, with just a few systems. Ultimately, these were the reasons which convinced us to award the contract for video security at Goodison Park to Dallmeier." Jürgen Vahlenkamp, Managing Director of VTS GmbH and principal contractor for the Panomera installation on the Kölner Seilbahn cable car stated, "We managed very well with the small number of available installation points for video observation with the Panomera. The remarkable lens and sensor concepts mean that we do not fall below the specified resolution even in the more distant image regions." He adds, "The ideal prerequisite for observation over very long distances! Because of the high-resolution detail views, the operator has the situation under control at all times. He can maintain an uninterrupted overall view of the bearer cables and support pylons while simultaneously analysing a detail recording of a certain region as necessary. We were able to organise the procedure as safely as possible while the cable car was operating, to the immense satisfaction of our customer."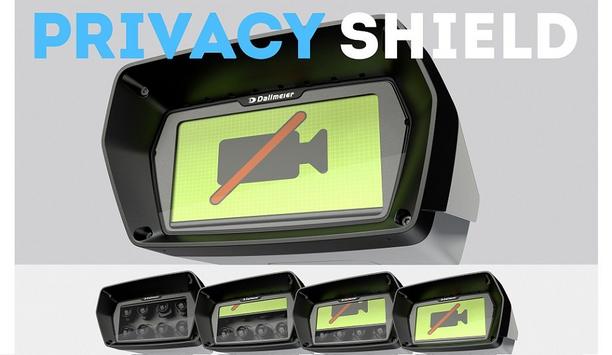 Dallmeier announces remote-controlled Privacy Shield for its patented Panomera® security cameras
Dallmeier electronic, one of the manufacturers of video security systems, introduces the remote-controlled "Privacy Shield" for their Panomera® cameras. With a few mouse clicks, government authorities, police forces as well as private businesses can cover the lenses of the cameras with a kind of "privacy curtain" in order to protect the privacy rights of individuals concerned. The use-cases could be during peaceful public assemblies, company staff meetings or strikes. Data protection One important prerequisite for the acceptance of video surveillance in public and business environments is that the privacy of data subjects must be respected. In early 2020 for example, several German courts ruled the following: During peaceful gatherings, not only must permanently-installed video systems be switched off, but this must also be "sufficiently reliably evident" to all participants in the public assembly. Moreover, a growing number of companies must also protect the right to privacy of their employees, not least in response to the requirements of the EU GDPR or other national data protection laws. Substantial logistical effort Until now, deactivating surveillance cameras visibly has caused a substantial logistical effort Until now, deactivating surveillance cameras visibly has caused a substantial logistical effort: The police or security personnel must disguise each camera individually, at great expense with the aid of elevating platforms. Returning the installations to their original condition is equally time-consuming. Given the several hundred assemblies per year held in larger cities, shift changes or strikes in businesses, this rapidly leads to substantial costs for additional manpower and the requisite equipment such as elevating platforms. Furthermore, the police and security personnel are unable to activate the cameras again at short notice if indications of possible dangers become evident. Camera technology The German video security manufacturer Dallmeier has developed a system called "Privacy Shield" to tackle these issues: Users can remotely control a kind of "blind" – that is made of a special non-transparent material – directly via the GUI in the control centre, and within a few seconds cover the lenses of the Dallmeier Panomera® systems. The Privacy Shield has a highly visible colour and bears the printed image of a crossed-out camera The Privacy Shield has a highly visible colour and bears the printed image of a crossed-out camera, showing clearly for any person: there is no video observation or video surveillance. This solution could also be used in business environments if area or car park surveillance is to be deactivated at certain times, for example, such as during shift changes, company meetings or strikes. The system is not only available in the latest Panomera® generation; existing systems can also be upgraded easily. Full information on this subject is available from the manufacturer. Efficient and sustainable "As a German manufacturer, we have mastered the topic of data protection and data security through years of cooperation with authorities. This is why it was important to us to make a system available for government authorities, and private businesses as well, which addresses these many requirements in a single solution," says Dieter Dallmeier, Founder & CEO at Dallmeier electronic. "This includes the need for comprehensive protection of the privacy of citizens, or employees, to be able to comply with the legal provisions and to be able to comply with the requirement to deactivate and activate surveillance at reasonable expense. With our Dallmeier Privacy Shield, we demonstrate once again that innovation "Made in Germany" is not just an empty phrase, but offers clearly identifiable added value for all parties involved. The fact that the system can also be retrofitted, underscores our efforts to ensure sustainability."