Panasonic CCTV Mounts
(8)
CCTV camera mount products updated recently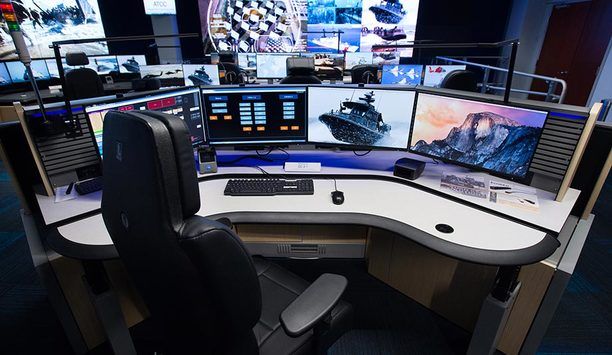 Ergonomic standards increase control room productivity
Ergonomics are a critical, but often misunderstood aspect of designing control rooms for security. Ergonomics have a deep impact on the integrity of an operation, and the issue goes beyond the control room furniture. Matko Papic, Chief Technology Officer of Evans Consoles, divides ergonomics into three areas: physical (reach zones, touch points, monitors); cognitive (the individual's ability to process information without overlooking a critical element) and organisational (how the facility operates in various situations; e.g., is it adequately designed for an emergency event?). He says the Evans approach is to determine the precise placement required for each element an operator needs, and then to design and build console furniture to position it there. Basically, the idea is to tailor the control room to the operation. What tasks must an operator perform? Are they manageable or should they be divided up among several operators? Control room design should accommodate the need to collaborate, and be flexible enough to adapt to various situations. It all begins with understanding the information that needs to be processed, says Papic. Increased productivity in the workplace Because personnel are often stationed at a specific console, desk or workstation for long hours, physical problems and productivity issues can result, says Jim Coleman, National Sales Manager, AFC Industries. Ergonomically designed furniture and related products have been proven to increase productivity and alleviate physical stress in the workplace. Ergonomic furniture solutions are crafted for the ultimate in safety, adaptability, comfort and functionality. Coleman says AFC Industries can tailor furniture to specific needs and environment. For example, a height-adjustable workstation can be combined with adjustable monitor arm mounts to create a relaxed, comfortable environment. Furniture offers modern designs, comfortable ergonomics, and comprehensive features. Rugged materials withstand the 24/7 use of command control centres. Health benefits of ergonomic workstations A sedentary office environment is often an unhealthy one. "For people who sit most of the day, their risk of heart attack is about the same as smoking," says Martha Grogan, Cardiologist at the Mayo Clinic. Ongoing research and studies have shown that a change in posture (i.e., using ergonomic sit-to-stand workstations) is an effective means to combat these negative health issues. Using sit-to-stand workstations helps to eliminate musculoskeletal disorders caused by long-term sitting. They can also improve productivity and focus from the increased blood flow. Energy levels can rise and employees burn more calories. Control room design should accommodate the need to collaborate and be flexible enough to adapt to various situations "The ergonomic environment we create for control rooms involves considering every need of the staff at each workstation and their equipment, as well as workflow within the entire room," says Coleman. "From the proper setting of screen focal lengths to sound absorption and glare reduction, each requirement and phase of a control room design is a necessary process to ensure the protection and safety of people and property." Emergency operations centre "The military has figured out that you are more alert when you are standing," says Randy Smith, President of Winsted, and the realisation is guiding emergency operations centre (EOC) design toward sit-stand. "As soon as there is an emergency, everybody stands up," Smith adds. Designing EOC environments also requires systems be integrated with annunciating signal lights to facilitate communication among operators. Winsted's sit-stand consoles can be combined with a motorised M-View monitor wall mount, enabling a 60-inch wall monitor to be raised and lowered to match the positioning of the sit-stand console. Larger, wall-mounted screens are easier to use for operators, since a larger monitor size can make it easier to read text on a screen, for example. Combining the larger monitor with sit-stand capabilities provides the best of both options. Many operators today stand for 50 percent of their day, says Smith. Ergonomic standards guide the design of Winsted's control room consoles, including ISO 11064 standards for the design of control centres. The furniture also is designed to accommodate industrial wire management (larger wire bundles), unlike furniture that might be bought in an office supply store. Read part 3 of our Control Rooms series here {##Poll37 - How well do you incorporate ergonomics into your control rooms?##}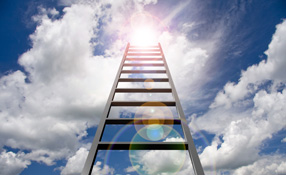 Improving security system installations with Acceptance Testing
Significant technological advancements have created endless possibilities in how security is not only deployed, but also leveraged by the end user – the customer. For example, customers can now view surveillance at eight different offices in eight different states from a single, central location. A security director can manage an enterprise-wide access control system, including revoking or granting access control privileges, for 10,000 global employees from a company's headquarters. However, with that increased level of system sophistication comes an added level of complexity. After successfully completing the installation of a security system, integrators are now expected to formally and contractually prove that the system works as outlined in the project specification document. Tom Feilen, Director of National Accounts for Koorsen Security Technology explains that this formal checks and balance process is gaining momentum in the security industry. The step-by-step process of Acceptance Testing is more commonly being written into bid specifications, especially for projects that require the expertise of an engineer and/or architect. Simply put, it is a way for the end user to make sure the system they paid for works properly and is delivered by the integrator as outlined in the project's request for proposal. While Acceptance Testing can be a time consuming process, it is a valuable industry tool. It is estimated that at least 95 per cent of integrated security systems today have been brought through the Acceptance Testing process. Security systems have become more complicated in recent years. The introduction of IP-based, enterprise-wide and integrated solutions have all opened the door to more sophisticated access control and surveillance systems than ever thought possible. This process can vary depending upon the size of the project, but for a larger scale project, it is not uncommon for Acceptance Testing to take several weeks from start to finish. This timeline can be especially lengthy when the project involves hundreds of devices, such as access control readers, surveillance cameras, video recorders, intrusion sensors, and intercom systems. Most integrated security systems today have been brought through the Acceptance Testing process What is involved in the Acceptance Testing process? While the specific process can vary from integrator to integrator, many follow a similar process with their customer to ensure the system works accurately and that the customer has the proper certification documentation. The initial part of the process typically involves generating a report of each device installed as part of the system. This list enables the systems integrator to systematically test each device ensuring that individual devices are not specific points of failure for the overall system. For example, in a building equipped with a system that automatically releases the egress doors upon the fire alarm activation, it is important to make sure each door's electro-magnetic locking system is operating properly. The systems integrator would not only test that a door releases when the fire alarm sounds, but also to make sure the access control system is notified if the door is propped open or held open longer than in normal usage parameters. For a door that is also monitored by a surveillance camera, part of the testing would also involve making sure that an image being transmitted to a video monitor is coming from the correct surveillance camera and that the actual angle of the image is what the customer has requested and is correctly labelled as such. If a device does not function as it should, it is then added to a punch list that would require the systems integrator to repair that device within a certain period of time. Once repairs are made, the system integrator would then submit a letter to the client stating that every device has been tested and works properly. It is also important for the integrator that once the testing process is complete to obtain a customer sign off (Certificate of Acceptance) on all systems tested and documentation provided. This limits liability once the system is turned over. From a safety perspective, Acceptance Testing is also used to verify that T-bars and safety chains are installed on cameras that are mounted in drop ceilings. It can confirm that panels are mounted in a room that is properly heated and cooled to avoid major temperature swings. Also, as part of the Acceptance Testing checklist, it can insure that power supplies that drive all the security systems are properly rated with the recommended batteries for back-up. And, that emergency exist devices or card readers are not mounted more than 48-inches above ground. An Acceptance Testing process serves to protect the end user's investment After the project is complete, Acceptance Testing protects both parties involved against liability issues. One example is if the building has a fire and the functionality of the life safety system comes into question. Acceptance Testing can be used to prove that the system was able to function as specified and dispel any concerns about its performance. At that time, all close out sheets are turned in, along with as-built drawings and a manual providing a complete listing of each device and system installed. Today, these manuals not only come in paper form as part of a large binder, but also digital files saved to a disc. The benefit of providing the customer with a binder or documentation of the system is that should the end user/customer replace the person who manages security at the company, valuable information will not leave with that former employee. While this checklist to close out a project may appear trivial at first, it is an important part of the security project process. By implementing an Acceptance Testing program, it serves to protect the end user's investment, ensuring that the systems integrators hired for the project is knowledgeable and provides quality work. For the integrator, it helps towards the end goal of a satisfied customer.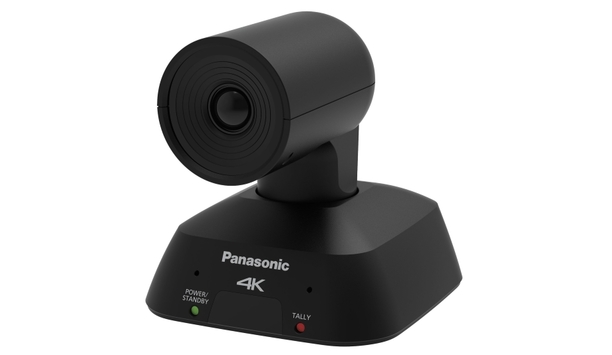 Panasonic announces unveiling high-tech ultra-wide angle PTZ camera at InfoComm 2019
Panasonic Business has announced the latest addition to its PTZ camera range at InfoComm 2019, with the brand new AW-UE4 set to enhance the flexibility and usability of filming solutions for AV professionals. AW-UE4 PTZ camera In celebration of the ten year anniversary of Panasonic's PTZ camera range, the AW-UE4WG/KG has been revealed as the successor to the popular AW-HE2 remote camera, offering upgraded features which include 4K resolution and an ultra-wide viewing angle of 111 degrees. This is set to improve the flexibility of filming across a variety of applications, with corner to corner wide-angle videos improving the quality of filming, even in the most limited of installation spaces. 4K imaging The camera offers a 1/2.5-type 8M pixels single sensor to capture ultra-high quality 4K 3840 x 2160 resolution images In addition, the camera offers a 1/2.5-type 8M pixels single sensor to capture ultra-high quality 4K 3840 x 2160 resolution images and supports a variety of video formats with 30p/29.97p/25p. Equally it provides a high level of connectivity with three video output terminals of HDMI, LAN and USB connectivity, alongside RTSP/RTMP support for direct live streaming to major platforms such as YouTube. The camera can also be powered via USB cable, enabling a single cable solution for video transmission, camera control and power supply over a LAN or USB. Professional AV The compact design and high quality feature set makes this camera well suited for application in small classrooms, meeting rooms and live events. "The AW-UE4 was designed with professional AV in mind, featuring an ultra-wide viewing angle for flexible installation in a variety of spaces," said Andre Meterian, Director Professional Video Systems Business Unit EMEA at Panasonic. "With the addition of 4K content, high-quality connectivity, and the option to directly upload videos to live streaming services, we feel the AW-UE4 is testament to our continuous innovation that secures our market leading position in the PTZ sector." The AK-UE4 is set for release in October 2019.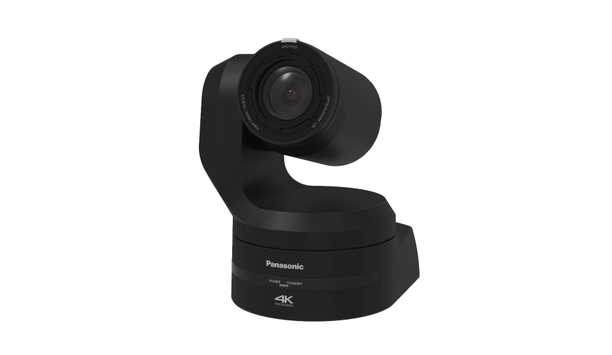 Panasonic sells large quantity of AW-UE150 and AW-HE130 PTZ cameras to ES Broadcast Hire
ES Broadcast Hire, the company's broadcast hire division, announces the purchase of a large quantity of Panasonic's AW-UE150 and AW-HE130 PTZ cameras, for high-end 4K and Full-HD remote production across a range of verticals. The announcement coincides with the company's '4K Fact or Fiction: A Live Production Showcase' which took place on the 9th May. The Panasonic's PTZ camera line-up has been recognised as an essential addition to ES Broadcast's dry hire fleet, due to its position in the market. HDR recording capabilities Panasonic's PTZ cameras are being readily used for a wide array of productions that range from fixed-rig observational documentaries and live event capture, as well as e-sports and live streaming applications. This has made it a popular choice for ES Broadcast, which aims to meet rising demands of this market. AW-UE150 is the flagship 4K model within the already-established integrated PTZ range The newly-released AW-UE150 is the flagship 4K model within the already-established integrated PTZ range, having demonstrated Panasonic's commitment to HDR recording capabilities as the first PTZ capable of 4K at 50p, offering HLC.BT.2020 support. In addition, it offers the widest FOV of any remote camera on the market, with a unique crop-in function for pan and scan applications. Equally, Panasonic's AW-HE130HD PTZ, is equipped with three ½.86-type MOS sensors and allows for high-grade filming in low light conditions, with a superior S/N ratio and high resolution. Landscape of PTZ filming Edward Saunders, Group CEO of ES Broadcast, said, "We have seen significant growth in PTZ markets through our sales activities, and the increase in uptake, coupled with the technological advances that allow PTZ cameras to hold their own in the emerging UHD landscape, meant this was the right time to add these cameras to our rental offering. The choice to use Panasonic was easy as they are the market leader in PTZs." "The UE150 is set to change the landscape of PTZ filming with its cutting-edge image quality and high level of usability," said Nigel Wilkes, Group Manager at Panasonic. "We are extremely excited to have both the AW-UE150 and AW-HE130 be a part of ES Broadcast Hire's rental fleet, and look forward to seeing how our technology can support both existing markets and new uses."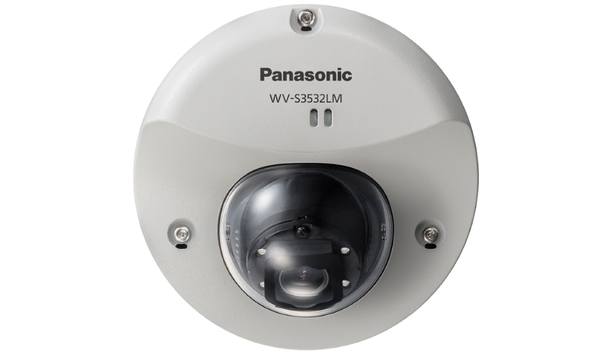 Panasonic expands the i-Pro Extreme series with six new cameras featuring IR illumination
Panasonic has expanded the i-Pro Extreme series with six new compact models which feature Infra-Red (IR) illumination, to provide accurate colour footage both day and night. This makes the range suited to high end surveillance applications, where the reliability of evidence is paramount should incidents occur. The inbuilt colour night vision functionality improves the user's ability to distinguish between shades of clothing and cars in extreme low light environments (minimum luminance required is 0.03 lux). Infrared LEDs enhance visibility in zero lux environments, making it easy to identify images of people and their movements in monochrome. Monitoring corridors and retail aisles Another benefit of the range is the visibility ensured by a wide-angle lens with a 109 degrees horizontal and 73 degrees vertical field of view. A special corridor mode means integrators will be able to provide 90 degrees by 270 degrees field of view to monitor locations that stretch in to the distance, such as corridors and retail aisles. Ease of installation is assured due to the compact housing across the range, which makes each camera suited to discrete use in a range of environments such as small stores, on cash machines or in elevators. The cameras are installed with microphones, which enables audio recording, even outdoors As with the previous models within the series, the six new cameras are installed with iA (Intelligent Auto), which automatically shoots the optimum footage regardless of the environmental conditions. The cameras are installed with microphones, which enables audio recording, even outdoors. 24/7 protection of property "One of the key steps to mitigating risks in surveillance is ensuring visibility whatever the conditions," said Gerard Figols, European Category Manager at Panasonic. "When we combine the infrared and colour night vision technology alongside Intelligent Auto, we are arming businesses with the peace of mind that their property is being secured round the clock." The range includes indoor and outdoor versions in both 1080p and 720p as well as two models which conform to in-vehicle standards, suitable for surveillance inside trains and buses.
Featured white papers
Three reasons for adopting open architecture access control solutions
Download
5 steps to finding the right access control system for you
Download
Why outdated access control systems are a big problem
Download