CCTV camera mount products updated recently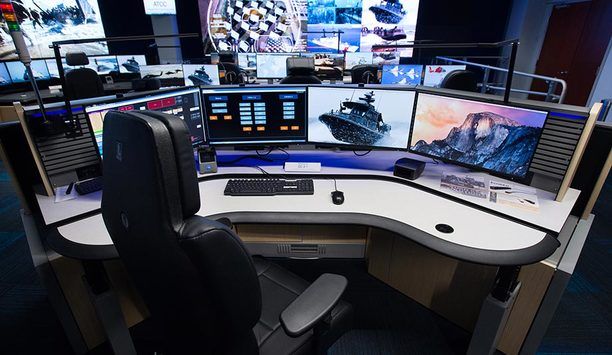 Ergonomic standards increase control room productivity
Ergonomics are a critical, but often misunderstood aspect of designing control rooms for security. Ergonomics have a deep impact on the integrity of an operation, and the issue goes beyond the control room furniture. Matko Papic, Chief Technology Officer of Evans Consoles, divides ergonomics into three areas: physical (reach zones, touch points, monitors); cognitive (the individual's ability to process information without overlooking a critical element) and organisational (how the facility operates in various situations; e.g., is it adequately designed for an emergency event?). He says the Evans approach is to determine the precise placement required for each element an operator needs, and then to design and build console furniture to position it there. Basically, the idea is to tailor the control room to the operation. What tasks must an operator perform? Are they manageable or should they be divided up among several operators? Control room design should accommodate the need to collaborate, and be flexible enough to adapt to various situations. It all begins with understanding the information that needs to be processed, says Papic. Increased productivity in the workplace Because personnel are often stationed at a specific console, desk or workstation for long hours, physical problems and productivity issues can result, says Jim Coleman, National Sales Manager, AFC Industries. Ergonomically designed furniture and related products have been proven to increase productivity and alleviate physical stress in the workplace. Ergonomic furniture solutions are crafted for the ultimate in safety, adaptability, comfort and functionality. Coleman says AFC Industries can tailor furniture to specific needs and environment. For example, a height-adjustable workstation can be combined with adjustable monitor arm mounts to create a relaxed, comfortable environment. Furniture offers modern designs, comfortable ergonomics, and comprehensive features. Rugged materials withstand the 24/7 use of command control centres. Health benefits of ergonomic workstations A sedentary office environment is often an unhealthy one. "For people who sit most of the day, their risk of heart attack is about the same as smoking," says Martha Grogan, Cardiologist at the Mayo Clinic. Ongoing research and studies have shown that a change in posture (i.e., using ergonomic sit-to-stand workstations) is an effective means to combat these negative health issues. Using sit-to-stand workstations helps to eliminate musculoskeletal disorders caused by long-term sitting. They can also improve productivity and focus from the increased blood flow. Energy levels can rise and employees burn more calories. Control room design should accommodate the need to collaborate and be flexible enough to adapt to various situations "The ergonomic environment we create for control rooms involves considering every need of the staff at each workstation and their equipment, as well as workflow within the entire room," says Coleman. "From the proper setting of screen focal lengths to sound absorption and glare reduction, each requirement and phase of a control room design is a necessary process to ensure the protection and safety of people and property." Emergency operations centre "The military has figured out that you are more alert when you are standing," says Randy Smith, President of Winsted, and the realisation is guiding emergency operations centre (EOC) design toward sit-stand. "As soon as there is an emergency, everybody stands up," Smith adds. Designing EOC environments also requires systems be integrated with annunciating signal lights to facilitate communication among operators. Winsted's sit-stand consoles can be combined with a motorised M-View monitor wall mount, enabling a 60-inch wall monitor to be raised and lowered to match the positioning of the sit-stand console. Larger, wall-mounted screens are easier to use for operators, since a larger monitor size can make it easier to read text on a screen, for example. Combining the larger monitor with sit-stand capabilities provides the best of both options. Many operators today stand for 50 percent of their day, says Smith. Ergonomic standards guide the design of Winsted's control room consoles, including ISO 11064 standards for the design of control centres. The furniture also is designed to accommodate industrial wire management (larger wire bundles), unlike furniture that might be bought in an office supply store. Read part 3 of our Control Rooms series here {##Poll37 - How well do you incorporate ergonomics into your control rooms?##}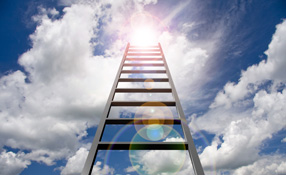 Improving security system installations with Acceptance Testing
Significant technological advancements have created endless possibilities in how security is not only deployed, but also leveraged by the end user – the customer. For example, customers can now view surveillance at eight different offices in eight different states from a single, central location. A security director can manage an enterprise-wide access control system, including revoking or granting access control privileges, for 10,000 global employees from a company's headquarters. However, with that increased level of system sophistication comes an added level of complexity. After successfully completing the installation of a security system, integrators are now expected to formally and contractually prove that the system works as outlined in the project specification document. Tom Feilen, Director of National Accounts for Koorsen Security Technology explains that this formal checks and balance process is gaining momentum in the security industry. The step-by-step process of Acceptance Testing is more commonly being written into bid specifications, especially for projects that require the expertise of an engineer and/or architect. Simply put, it is a way for the end user to make sure the system they paid for works properly and is delivered by the integrator as outlined in the project's request for proposal. While Acceptance Testing can be a time consuming process, it is a valuable industry tool. It is estimated that at least 95 per cent of integrated security systems today have been brought through the Acceptance Testing process. Security systems have become more complicated in recent years. The introduction of IP-based, enterprise-wide and integrated solutions have all opened the door to more sophisticated access control and surveillance systems than ever thought possible. This process can vary depending upon the size of the project, but for a larger scale project, it is not uncommon for Acceptance Testing to take several weeks from start to finish. This timeline can be especially lengthy when the project involves hundreds of devices, such as access control readers, surveillance cameras, video recorders, intrusion sensors, and intercom systems. Most integrated security systems today have been brought through the Acceptance Testing process What is involved in the Acceptance Testing process? While the specific process can vary from integrator to integrator, many follow a similar process with their customer to ensure the system works accurately and that the customer has the proper certification documentation. The initial part of the process typically involves generating a report of each device installed as part of the system. This list enables the systems integrator to systematically test each device ensuring that individual devices are not specific points of failure for the overall system. For example, in a building equipped with a system that automatically releases the egress doors upon the fire alarm activation, it is important to make sure each door's electro-magnetic locking system is operating properly. The systems integrator would not only test that a door releases when the fire alarm sounds, but also to make sure the access control system is notified if the door is propped open or held open longer than in normal usage parameters. For a door that is also monitored by a surveillance camera, part of the testing would also involve making sure that an image being transmitted to a video monitor is coming from the correct surveillance camera and that the actual angle of the image is what the customer has requested and is correctly labelled as such. If a device does not function as it should, it is then added to a punch list that would require the systems integrator to repair that device within a certain period of time. Once repairs are made, the system integrator would then submit a letter to the client stating that every device has been tested and works properly. It is also important for the integrator that once the testing process is complete to obtain a customer sign off (Certificate of Acceptance) on all systems tested and documentation provided. This limits liability once the system is turned over. From a safety perspective, Acceptance Testing is also used to verify that T-bars and safety chains are installed on cameras that are mounted in drop ceilings. It can confirm that panels are mounted in a room that is properly heated and cooled to avoid major temperature swings. Also, as part of the Acceptance Testing checklist, it can insure that power supplies that drive all the security systems are properly rated with the recommended batteries for back-up. And, that emergency exist devices or card readers are not mounted more than 48-inches above ground. An Acceptance Testing process serves to protect the end user's investment After the project is complete, Acceptance Testing protects both parties involved against liability issues. One example is if the building has a fire and the functionality of the life safety system comes into question. Acceptance Testing can be used to prove that the system was able to function as specified and dispel any concerns about its performance. At that time, all close out sheets are turned in, along with as-built drawings and a manual providing a complete listing of each device and system installed. Today, these manuals not only come in paper form as part of a large binder, but also digital files saved to a disc. The benefit of providing the customer with a binder or documentation of the system is that should the end user/customer replace the person who manages security at the company, valuable information will not leave with that former employee. While this checklist to close out a project may appear trivial at first, it is an important part of the security project process. By implementing an Acceptance Testing program, it serves to protect the end user's investment, ensuring that the systems integrators hired for the project is knowledgeable and provides quality work. For the integrator, it helps towards the end goal of a satisfied customer.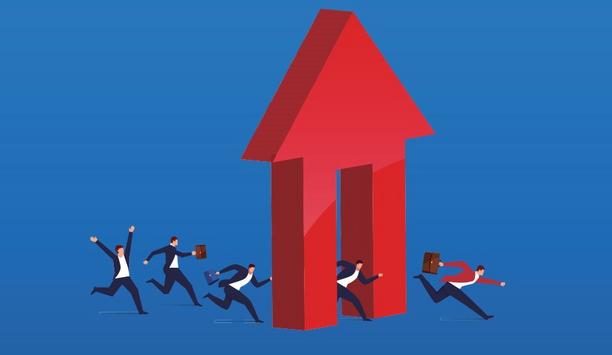 Looking back at 2020: Security mergers and acquisitions continue despite COVID-19
Consolidation continued in the physical security marketplace in the turbulent year 2020. There were several mega-deals in addition to shuffling among small and medium-sized companies. Here is a sampling of M&A from this year, compiled from our archive of company news. With the changing economic climate, how much more is ahead in 2021? Stay tuned. Wesco merges with Anixter WESCO International, Inc., a provider of business-to-business (B2B) distribution, logistics services and supply chain solutions, announced it completed its merger with Anixter International Inc., creating a premier, global B2B distribution and supply chain solutions company. Anixter becomes a wholly owned subsidiary of WESCO International. ACRE acquires Razberi ACRE acquired Razberi Technologies, Farmers Branch, Texas, and the product line of intelligent video appliances, automated security software and health monitoring software will be added to and sold under the ComNet brand and portfolio of products. ComNet will now be selling Razberi products through its established channels. Motorola acquires IndigoVision Among the benefits is enhanced geographical reach across a wider customer base Motorola Solutions says the IndigoVision range of products, global presence and customer base are 'highly complementary' to Motorola Solutions' existing presence in video security. Among the benefits is enhanced geographical reach across a wider customer base. Motorola acquires Pelco "Pelco's track record of innovation, internationally recognised brand, global channel and customer installed base enable us to further expand our global footprint with enterprise and public safety customers," said Greg Brown, Motorola Solutions' Chairman and CEO, about the iconic brand. Johnson Controls swallows Qolsys Qolsys Inc., residential and commercial security and smart-home manufacturer, enhances Johnson Controls global innovation platform, delivering next generation security and smart building solutions. JCI had already owned a majority stake in the company since 2014. ADT and Google Home partnership The partnership will combine Nest's award-winning hardware and services, powered by Google's machine learning technology, with ADT's installation, service and professional monitoring network to create a more helpful smart home and integrated experience for customers across the United States. Upon the closing of Google's equity investment in ADT, Google will own 6.6% of ADT's outstanding aggregate common equity. Securitas acquires STANLEY in Five Countries The acquisition is aligned with Securitas' ambition to double the size of its security solutions Securitas acquired STANLEY Security's electronic security businesses in Germany, Portugal, Switzerland, Singapore and India. The acquisition is aligned with Securitas' ambition to double the size of its security solutions and electronic security business and expands Securitas' electronic security footprint and capabilities. Allied Universal to Buy G4S Ending the year on a high note, the boards of directors managing Allied Universal and G4S reached an agreement on the terms of a recommended cash offer. The deal brings to a close a six-month bidding war for G4S. The combined business is expected to generate approximately $18 billion in annual revenues with a global workforce of more than 750,000 people in 85 countries. Quantum acquires Western Digital business line Quantum Corporation entered into an agreement with Western Digital Technologies, Inc., a subsidiary of Western Digital Corp., to acquire its ActiveScale object storage business. The acquisition demonstrates Quantum's commitment to innovation and growth, extending the company's leadership role in storing and managing video and unstructured data using a software-defined approach. AVA/Vaion/Jazz Networks Ava, a unified security company, announced the completion of the merger between Jazz Networks, renowned cyber security insider threat detection and response firm; and Vaion, an end-to-end video security solutions provider. Ava is now positioned to deliver unified cyber and physical security solutions to organisations worldwide.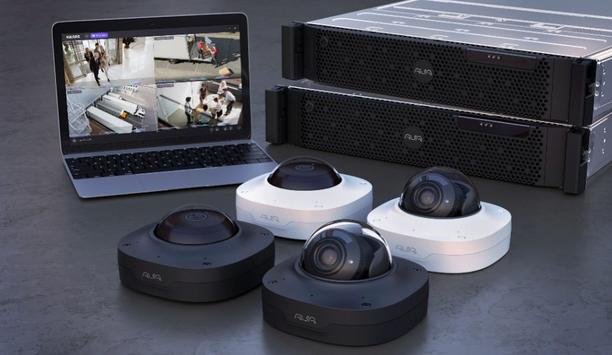 How Fury Motors Took Control with Ava Aware and Global Axiom's Remote Monitoring Service
Fury Motors has served the St. Paul, Minnesota area for more than 50 years. Founded in 1963 as a family-owned and operated business, the dealership offers the community a diversified mix of vehicles and services including new and pre-owned vehicles, financing, auto repair and maintenance. Currently, the dealership employs 115 people locally and is a one-stop-shop for all things automotive and trusted by the community. Committed to offering quality new and used vehicles for every taste and need, Fury Motors maintains a large and complete inventory of new Chrysler, Dodge and Jeep vehicles. With more than $50M in inventory on a 10-acre lot, security has taken on a whole new level of importance since the dealership was founded. Challenges faced With the face of retail ever-evolving, challenges commonplace for auto dealerships have not only intensified but evolved, too. The safety and security of employees, customers and assets has taken on a whole new meaning-making visibility into daily operations not just important but critical to business success. Now more than ever businesses require flexibility, agility and adaptability in their business solutions. This is particularly evident when it comes to solving security challenges. Fury Motors is no exception. The dealership realised simply recording security events as they happened was no longer enough. It needed to take a proactive stance on protecting its assets. Security of assets and operations To provide perspective, Fury Motors' video security system required constant monitoring to capture events that were time and cost-prohibitive even with a monitoring company. And, if they could afford to have someone watch the cameras 24x7, human observations are subject to error or oversight. Fury Motors relies on remote monitoring to protect its inventory and capture valuable insight As a result, most video footage was never viewed or put to practical use, so Fury Motors was missing valuable information that could improve the security of assets and its operations. With no guard on-site, Fury Motors relies on remote monitoring to protect its inventory as well as capture valuable insight into employee behaviour and customer service practices. When the dealership turned to Global Axiom and Ava, a unified security company, it was losing $7K+ a month to internal theft and operational inefficiency above and beyond losses and damage to inventory. Global Axiom Remote Monitoring powered by Ava Aware Fury Motors realised that it could and should get more value from its remote monitoring service including its intelligent video security system and footage. The dealership turned to Global Axiom for a monitoring service coupled with Ava Aware to provide the perfect solution to stay a step ahead of criminals and potential losses. And even more importantly, it gives Fury Motors the data intelligence to take business operations to a whole new level with greater efficiency and resource optimisation. Fury Motors needed a new approach to security. Specifically, a system to capture, analyse and present the big picture data. Everything from monitoring people and assets on the outdoor car lots to technicians doing oil changes in the service bay to the handling of incoming parts and inventory after hours. Video monitoring solution Combination of Global Axiom's remote monitoring expertise and Ava Aware technology is unprecedented The dealership's new intelligent video monitoring solution uses artificial intelligence (AI) and machine learning bringing a new level of agility and flexibility to monitoring services allowing Fury Motors' security operators to quickly review footage from past incidents, increase situational awareness and respond time to evolving situations and capture trend data for developing strategies and making data-driven decisions to prevent future problems. The combination of Global Axiom's remote monitoring expertise and powerful Ava Aware technology is unprecedented. Ava Aware allows Fury Motors to accelerate investigations by searching objects and events of interest with speed and precision. Critical when managing $50M+ in inventory. Four important Ava differentiators Proactive threat detection Ava's intelligent algorithms and self-learning detect abnormal behaviour in specific Fury Motors scenarios and alerts operators in real-time. It intelligently highlights what's truly relevant from all Fury Motors' cameras, in real-time, all the time. Powerful search using machine learning Fury Motors is now able to search by event and similarity to perform appearance and image detection powered by machine learning capabilities. The dealership is now able to comb through countless hours of video in seconds. Critical in pre-empting theft and invaluable in managing operational efficiency. Directional audio analytics Fury Motors' dealership is expansive with $50M in inventory on-site. The dealership needed a solution like Ava Aware to provide 360-degree coverage with Ava's innovative acoustic sensors. The cameras identify specific sound patterns to determine the type of sound and its direction, and sends instant alerts to the Ava Aware video management system, providing Fury Motors' security operators with a complete overview of the surroundings. Enhanced business and operational insights Fury Motors security and operations teams now have more situational awareness and insights. The dealership can monitor and count people and vehicles, watch smart maps to understand hot spots or high traffic areas to manage occupancy and shift scheduling and ultimately, improve customer service. Improved operational efficiency Fury Motors is positioned to carry on for another 50+ years as a leader in the St. Paul, Minnesota market. Management team is able to review past events, respond to changes in real-time and enhance operational efficiency with real data With its new improved monitoring service powered by analytics, the dealership's management team is able to both review relevant past events but more importantly, proactively respond to situational changes in any environment via real-time alerts to prevent situations from occurring. Similarly, management is able to improve operational efficiency with real data. Ava's technology Ava's mobile technology allows investigators to immediately search footage across multiple video cameras from the field to decrease the time-to-target and save hours of investigation and suspect-tracking. Again, creating significant operational efficiencies and increasing the likelihood to prevent and/or recover lost assets. Video analytics Video analytics has also allowed Fury Motors to create customised alerts allowing the dealership to take a proactive and preventative response to a variety of problems. This need gained significance in the wake of health and safety guidelines put in place for COVID-19 and since has allowed Fury Motors to improve customer service by being more in tune with employee response times to customers on the lot. Data analytics The ability to detect both patterns and anomalies using Ava's powerful data analytics is empowering Fury Motors to enforce compliance and respond to important company mandates in the short term while improving operations and protecting employees and customers in the long-term. Win-Win partnership "The Ava Aware solution combined with the Global Axiom remote monitoring service has been a tremendous win. Not only have our losses been eliminated but more importantly the headaches around dealing with those losses are gone as well. Our goal is for our customers to feel safe on our lot no matter when they choose to shop. They should feel comfortable that if they drop their car off for service or trust us with it for repair we will keep it safe. The Ava / Global Axiom solution provides this level of service and allows us to stay focused on serving our customers," Fury Motor's Owner, Tom Leonard.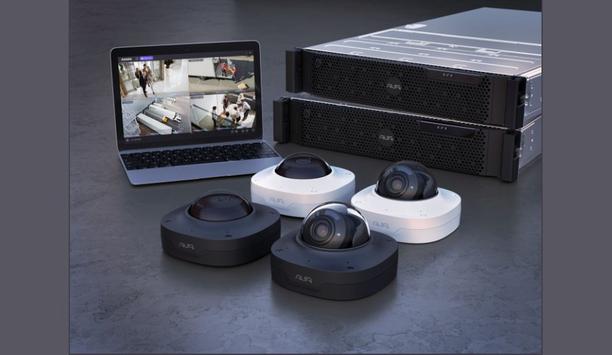 How Ava's intelligent video security solution is serving the U.S. Military
As a multi-faceted community with several buildings, public safety services, healthcare facilities, schools, childcare, barracks, a commissary and a visitor's centre, a typical U.S. Military base is a city in itself. Beyond the protection of armed forces personnel, the base is responsible for the safety of many civilians and civil servants. With such high standards and complex needs, U.S Military bases recognise the need for intelligent security systems that enable proactive monitoring, provide fast and smart forensics and comply with NDAA Section 889. Challenges faced by the US Military Base Inadequate situational awareness - The size and diversity of the military base pose a challenge. Past security measures led to gaps in coverage, leaving the base vulnerable to both internal and external threats. In addition, the COVID-19 pandemic created the need for increased situational awareness. Without a real-time and dynamic understanding of the environment, it became increasingly difficult to enforce preventative measures to control and mitigate the risk of transmission. Slow incident response time - Speed is critical. Within the confines of the military base, the consequences of slow incident response time can be devastating and even sometimes deadly. The longer it takes for the Security Operation Centre (SOC) to gather, understand, and analyse the details of the incident, the greater the threat becomes. It became clear that responding to an Active Shooter, vehicle breach, or an assault, required immediate action that wasn't available through their existing technology. Limited real-time analytic capabilities - The base wanted to prevent incidents from occurring rather than reacting after an incident has occurred. The traditional method of receiving an emergency call and responding after the fact was too costly. The US Base needed a platform that would provide the security team with automation notifications and alerts based on anomalies and rule-violations that were captured on video. NDAA-889 compliance - All military bases must meet the NDAA-889 compliance which states that the U.S. Government has banned specific telecommunications and video surveillance equipment utilising chips manufactured in China. Government contractors must help agencies remove/ replace banned equipment by Aug 12, 2021. Why Ava? One U.S. Military Base recently turned to Ava for an end-to-end intelligent security solution that would meet its full range of needs. Their requirements were a platform that was: Proactive - When there is a need to respond to a threat, the response needed to be immediate. Precise - On a base of this size, it was critical to pinpoint the exact location and nature of a security event in seconds - not hours or days. Simple - The system needed be straightforward to implement, manage and use within the existing infrastructure and cameras. Ease of use saves time and lives. Scalable - The system needed to be able to scale to thousands of cameras. Protecting military personnel and staff at the base Using Ava, operators can add maps of all the US Military Bases' locations to gain situational awareness and insights Ava understood that the ability to protect military personnel and civilians that run the US Military Base is of utmost importance with even seconds being critical. Ava's wicked-fast and smart forensic searches and powerful analytics transform the manually intensive examination of massive surveillance footage into accurate and useful results within mere minutes. Security operators are using powerful appearance, event, or image search functions to narrow down and track people or objects of interest. Using Ava, security operators can add maps of all the US Military Bases' locations to gain situational awareness and insights. Each map can be configured and includes camera views, alarm views, as well as the ability to track people and objects as they move around the campus. Only Ava could meet their challenges by providing: Advanced Situational Awareness: Powered by Ava's Smart Presence, the company's use of AI and machine learning allows security personnel and operators to detect anything unusual at any time. Ava Aware VMS understands perimeters and behaviours, identifies, classifies, and tracks people of interest, vehicles, or other objects to send alerts before threats escalate. Operators now receive immediate alerts on unidentified loud noises including the exact source of the sound through microphones. The US Military Base's security teams are now able to stop threatening actions, before there is damage to property or people. Rapid Incident Response: Powered by Ava's Spotlight, video streams change dynamically to bring only the relevant feeds to the attention of the operator. Real-time alerts and notifications show up on the video wall to describe the incident, the time, and place it occurred. Using Ava's Smart Search, the base is able to search by event and similarity to perform appearance and image detection powered by machine learning capabilities to comb through countless hours of video within seconds. Real-time Analytics: Ava provided the US Military Base with threat detection and notifications in real-time and uses intelligent algorithms and self-learning to detect abnormal behaviour. The platform will alert the base's security operators in real-time. It will intelligently highlight what's relevant from all of the US Base's cameras, in real-time, all the time. NDAA Compliant - Ava's video hardware is TAA (Trade Agreement Act) Compliant, enabling any base to be fully NDAA 889 compliant. Ava's solution provided operational efficiencies, such as: Seamless integration with existing cameras - Whether a military base is replacing all or some of their cameras, Ava Aware VMS easily integrates into and enhances existing cameras with the same AI capabilities. Now, existing ONVIF cameras are enhanced with analytics such as object detection, people and vehicle count, similarity based searching and more. By linking all existing cameras into a larger, AI-based video analytic platform, the base can leverage these powerful analytics across 'all the cameras, all the time'. Access Control Integration - Ava's solution easily integrates into access control, remote monitoring, and existing infrastructure. Monitoring the entire military base can be done as part of a single video management system. Scalable - The platform can easily be clustered to meet the growing needs of a base, from hundreds to thousands of cameras. Deployment simplicity - Ava's system is designed for overall simplicity and readiness for deployment. With security cameras that were ready to go, fully loaded with out-of-the-box Ava Aware software, the base could easily replace cameras in a phased implementation, minimising installation time and eliminating downtime. Ava's simplified licencing/pricing model further simplified deployment. Plug and play configuration Plug and play configuration removes the need for user names and passwords The same simplicity extends to maintaining scalable management within a base's group configuration policies. Plug and play configuration removes the need for user names and passwords, pre-configuration steps, and default settings. And finally, the base chose the Ava system for its general ease of use. Security operators now have access to detailed camera information, activity logs, and advanced video adjustments in a single, user-friendly screen view. Set up for success with intelligent video security The US Military Base is now set up for success with an end-to-end intelligent video security system that will scale with their needs. Highlights include: Camera installation, which will put the base into full compliance with NDAA-889. The US Military Base now has the highest level of security, to protect against the vulnerabilities of the connected world. The equipment has end-to-end encryption, factory-installed certificates, and records detailed audit trails of both operators and administrators to assist with any other compliance requirements. Security operators have gone from having 'data overload' to easily and quickly accessing 'actionable insights' to drive more confident and proactive security decisions. By leveraging powerful analytics, the base's operators are able to respond in real-time and investigate incidents faster and with fewer resources. Operators are able to act on the system's identification of objects, events, anomalies, and similarities that detect issues as they unfold. Furthermore, operators also have full occupancy insight to manage the flow of people and traffic across the base, in support of COVID-19 rules and regulations. Ava Smart Presence includes a people and vehicle counter to track objects in real-time, allowing for historical analysis and reporting. Configurable maps of all locations provide instant situational awareness and insights. The US Military Base seamlessly integrated the new system with existing access controls and non-banned cameras to cost-effectively meet the mandate and fully leverage analytics across the entire security system. Security teams at the base can trust in a powerful security solution that doesn't inadvertently contain technology that poses a new threat. Whether enhancing existing cameras with advanced video analytics, replacing the entire video security system to meet the NDAA mandate, or creating a solution from scratch, the U.S. Military and supporting agencies can benefit from Ava's secure cameras and leverage Ava's powerful analytics for the highest levels of proactive security.