Illustra CCTV Mounts
(39)
CCTV camera mount products updated recently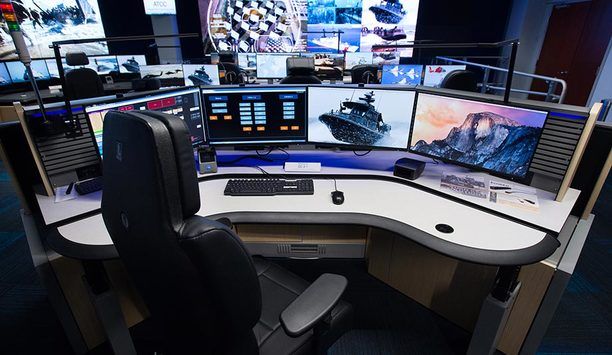 Ergonomic standards increase control room productivity
Ergonomics are a critical, but often misunderstood aspect of designing control rooms for security. Ergonomics have a deep impact on the integrity of an operation, and the issue goes beyond the control room furniture. Matko Papic, Chief Technology Officer of Evans Consoles, divides ergonomics into three areas: physical (reach zones, touch points, monitors); cognitive (the individual's ability to process information without overlooking a critical element) and organisational (how the facility operates in various situations; e.g., is it adequately designed for an emergency event?). He says the Evans approach is to determine the precise placement required for each element an operator needs, and then to design and build console furniture to position it there. Basically, the idea is to tailor the control room to the operation. What tasks must an operator perform? Are they manageable or should they be divided up among several operators? Control room design should accommodate the need to collaborate, and be flexible enough to adapt to various situations. It all begins with understanding the information that needs to be processed, says Papic. Increased productivity in the workplace Because personnel are often stationed at a specific console, desk or workstation for long hours, physical problems and productivity issues can result, says Jim Coleman, National Sales Manager, AFC Industries. Ergonomically designed furniture and related products have been proven to increase productivity and alleviate physical stress in the workplace. Ergonomic furniture solutions are crafted for the ultimate in safety, adaptability, comfort and functionality. Coleman says AFC Industries can tailor furniture to specific needs and environment. For example, a height-adjustable workstation can be combined with adjustable monitor arm mounts to create a relaxed, comfortable environment. Furniture offers modern designs, comfortable ergonomics, and comprehensive features. Rugged materials withstand the 24/7 use of command control centres. Health benefits of ergonomic workstations A sedentary office environment is often an unhealthy one. "For people who sit most of the day, their risk of heart attack is about the same as smoking," says Martha Grogan, Cardiologist at the Mayo Clinic. Ongoing research and studies have shown that a change in posture (i.e., using ergonomic sit-to-stand workstations) is an effective means to combat these negative health issues. Using sit-to-stand workstations helps to eliminate musculoskeletal disorders caused by long-term sitting. They can also improve productivity and focus from the increased blood flow. Energy levels can rise and employees burn more calories. Control room design should accommodate the need to collaborate and be flexible enough to adapt to various situations "The ergonomic environment we create for control rooms involves considering every need of the staff at each workstation and their equipment, as well as workflow within the entire room," says Coleman. "From the proper setting of screen focal lengths to sound absorption and glare reduction, each requirement and phase of a control room design is a necessary process to ensure the protection and safety of people and property." Emergency operations centre "The military has figured out that you are more alert when you are standing," says Randy Smith, President of Winsted, and the realisation is guiding emergency operations centre (EOC) design toward sit-stand. "As soon as there is an emergency, everybody stands up," Smith adds. Designing EOC environments also requires systems be integrated with annunciating signal lights to facilitate communication among operators. Winsted's sit-stand consoles can be combined with a motorised M-View monitor wall mount, enabling a 60-inch wall monitor to be raised and lowered to match the positioning of the sit-stand console. Larger, wall-mounted screens are easier to use for operators, since a larger monitor size can make it easier to read text on a screen, for example. Combining the larger monitor with sit-stand capabilities provides the best of both options. Many operators today stand for 50 percent of their day, says Smith. Ergonomic standards guide the design of Winsted's control room consoles, including ISO 11064 standards for the design of control centres. The furniture also is designed to accommodate industrial wire management (larger wire bundles), unlike furniture that might be bought in an office supply store. Read part 3 of our Control Rooms series here {##Poll37 - How well do you incorporate ergonomics into your control rooms?##}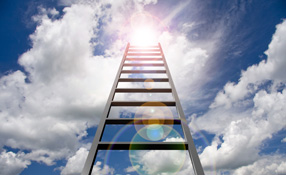 Improving security system installations with Acceptance Testing
Significant technological advancements have created endless possibilities in how security is not only deployed, but also leveraged by the end user – the customer. For example, customers can now view surveillance at eight different offices in eight different states from a single, central location. A security director can manage an enterprise-wide access control system, including revoking or granting access control privileges, for 10,000 global employees from a company's headquarters. However, with that increased level of system sophistication comes an added level of complexity. After successfully completing the installation of a security system, integrators are now expected to formally and contractually prove that the system works as outlined in the project specification document. Tom Feilen, Director of National Accounts for Koorsen Security Technology explains that this formal checks and balance process is gaining momentum in the security industry. The step-by-step process of Acceptance Testing is more commonly being written into bid specifications, especially for projects that require the expertise of an engineer and/or architect. Simply put, it is a way for the end user to make sure the system they paid for works properly and is delivered by the integrator as outlined in the project's request for proposal. While Acceptance Testing can be a time consuming process, it is a valuable industry tool. It is estimated that at least 95 per cent of integrated security systems today have been brought through the Acceptance Testing process. Security systems have become more complicated in recent years. The introduction of IP-based, enterprise-wide and integrated solutions have all opened the door to more sophisticated access control and surveillance systems than ever thought possible. This process can vary depending upon the size of the project, but for a larger scale project, it is not uncommon for Acceptance Testing to take several weeks from start to finish. This timeline can be especially lengthy when the project involves hundreds of devices, such as access control readers, surveillance cameras, video recorders, intrusion sensors, and intercom systems. Most integrated security systems today have been brought through the Acceptance Testing process What is involved in the Acceptance Testing process? While the specific process can vary from integrator to integrator, many follow a similar process with their customer to ensure the system works accurately and that the customer has the proper certification documentation. The initial part of the process typically involves generating a report of each device installed as part of the system. This list enables the systems integrator to systematically test each device ensuring that individual devices are not specific points of failure for the overall system. For example, in a building equipped with a system that automatically releases the egress doors upon the fire alarm activation, it is important to make sure each door's electro-magnetic locking system is operating properly. The systems integrator would not only test that a door releases when the fire alarm sounds, but also to make sure the access control system is notified if the door is propped open or held open longer than in normal usage parameters. For a door that is also monitored by a surveillance camera, part of the testing would also involve making sure that an image being transmitted to a video monitor is coming from the correct surveillance camera and that the actual angle of the image is what the customer has requested and is correctly labelled as such. If a device does not function as it should, it is then added to a punch list that would require the systems integrator to repair that device within a certain period of time. Once repairs are made, the system integrator would then submit a letter to the client stating that every device has been tested and works properly. It is also important for the integrator that once the testing process is complete to obtain a customer sign off (Certificate of Acceptance) on all systems tested and documentation provided. This limits liability once the system is turned over. From a safety perspective, Acceptance Testing is also used to verify that T-bars and safety chains are installed on cameras that are mounted in drop ceilings. It can confirm that panels are mounted in a room that is properly heated and cooled to avoid major temperature swings. Also, as part of the Acceptance Testing checklist, it can insure that power supplies that drive all the security systems are properly rated with the recommended batteries for back-up. And, that emergency exist devices or card readers are not mounted more than 48-inches above ground. An Acceptance Testing process serves to protect the end user's investment After the project is complete, Acceptance Testing protects both parties involved against liability issues. One example is if the building has a fire and the functionality of the life safety system comes into question. Acceptance Testing can be used to prove that the system was able to function as specified and dispel any concerns about its performance. At that time, all close out sheets are turned in, along with as-built drawings and a manual providing a complete listing of each device and system installed. Today, these manuals not only come in paper form as part of a large binder, but also digital files saved to a disc. The benefit of providing the customer with a binder or documentation of the system is that should the end user/customer replace the person who manages security at the company, valuable information will not leave with that former employee. While this checklist to close out a project may appear trivial at first, it is an important part of the security project process. By implementing an Acceptance Testing program, it serves to protect the end user's investment, ensuring that the systems integrators hired for the project is knowledgeable and provides quality work. For the integrator, it helps towards the end goal of a satisfied customer.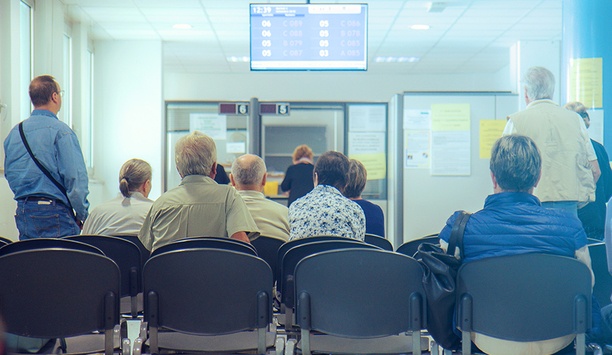 How technology contributes to better healthcare facility security
Video, access control and visitor management are among the technologies that are enabling greater safety and security at hospitals and other healthcare facilities. Video surveillance systems enable hospital management and security professionals to know what goes on in and around a medical facility. Recording images in high resolutions (megapixels and gigapixels) is becoming more and more important in healthcare, says Jason Ouellette, Product Line Director – Access Control, Tyco Security Products. Video event management software Video analytics are now being leveraged for patient tracking, asset tracking, and operational purposes If an incident occurs in a medical facility, the security staff has to be able to identify faces easily and accurately. Storage and costs have to be considered, of course. With technology improving and prices decreasing, video solutions can even be used for purposes beyond traditional security. For example, video analytics are now being leveraged for patient tracking, asset tracking, and operational purposes, and captured video can be used to defend against liability claims. What's next? Video analytics will continue to be a valuable addition to any surveillance infrastructure due to its ability to address patient needs, operational efficiencies and early risk detection, says Brandon Reich, Senior Director of Surveillance Solutions, Pivot3. Through video event management software (VEMS), hospitals can customise the statistics that are relevant to their individual buildings or campuses without having to spend extra time or money on rigorous employee training. Data capture form to appear here! Real-time access control security updates Furthermore, once healthcare facilities are able to digitise all of their patient records, secure any of their ingress and egress points with real-time access control security updates, and fully transition from analogue to IP video surveillance cameras, VEMS systems that house analytical software will be able to multiply the benefits offered to hospitals, not just in real time, but in planning ahead for future risk, expansion and safety protocols. It is vital to implement integrated and innovative access control solutions With large, complex facilities, directors of security at hospitals struggle with controlling access to various levels of the facility, according to Eric Widlitz of Vanderbilt Industries. To manage the risks that hospitals face and ensure a comprehensively protected atmosphere for patients and staff, it is vital to implement integrated and innovative access control solutions. For example, ease of access with controlled entrances is vital to medical crash teams, as is the need for a zonal access control lockdown in the event of a contagious disease outbreak. Strict access limitations Different hallways, rooms, floors and waiting areas within a hospital require different amounts of restriction, and sensitive materials, such as medical files, controlled substances and sterile environments (such as operating and procedure rooms) all necessitate an additional layer of protection. Access control in particular has advanced significantly to offer healthcare facilities the ability to control access remotely, through mobile applications, confirm identity quickly and easily and program varying levels of access for visitors, patients, doctors and staff. One area that is recently experiencing rapid growth – and drastic change – is the securing of narcotics within healthcare facilities, says Robert Laughlin, CEO and Chairman, Galaxy Control Systems. In the past, all medicine was controlled in a central pharmacy located somewhere in the hospital or health facility. These pharmacies were highly secured areas, with strict access limitations; only authorised staff could get near the medicine stocks. Fiber optic communication lines For vehicle access control, medical centers and hospitals prefer beam barricades and shallow foundation barriers To improve the speed of delivery, and to have the necessary medicines ready at hand for in-patients without retaining a large delivery staff, the current trend is to have distributed pharmaceutical closets or carts that hold medicines much closer to the intended patients. For vehicle access control, medical centers and hospitals prefer beam barricades and shallow foundation barriers, according to Gregg Hamm of Delta Scientific. Manual beam barricades are installed at the Fort Bragg Veterans Administration Hospital in North Carolina to shut down certain areas of the facility when a higher alert is sounded. They will stop a 15,000-pound vehicle traveling 50 mph. The Navy Hospital in San Diego uses high speed, high security and very shallow foundation barricades to control all vehicles going in and out of the facility. With their extremely shallow foundation, they obviate the concerns of interference with buried pipes, power lines and fiber optic communication lines. They will stop a 15,000-pound vehicle traveling 50 mph. At the National Institute of Health in Bethesda, Maryland, even stronger shallow foundation barriers are used for traffic control and protection. These barriers will destroy a 65,000-pound (5.4 million foot-pounds) dump truck traveling 50 mph and continue to stand. Physical access control systems Controlling visitors to hospitals and healthcare facilities can directly impact security Controlling visitors to hospitals and healthcare facilities can directly impact security. Traditional methods of visitor management, such as paper visitor logs and handwritten badges are insufficient given today's variety of security challenges. A hospital using paper-based systems cannot easily cross-check information, confirm patient information, check visitor names against up-to-date watch lists, or visually confirm identity. An increasingly popular and important application is secure and simplified visitor management, integrated with the physical access control systems (PACS). Today's visitor management systems enable the screening, badging and tracking all visitors or, at a minimum, those visiting critical areas or during 'after hours' periods, Quickly identify inappropriate visitors One other growing technology is the ability to link to internal or governmental watch lists, to quickly identify inappropriate visitors before they gain access to the facilities. For example, Visitor Management systems can be configured to perform a Sex Offender search in both Children's Hospitals and Pediatric areas, further decreasing the likelihood that someone of the list could gain access. Wayfinding is indoor navigation to guide a person step-by-step on the way to a desired destination HID Global and Phunware Inc. are addressing the need of healthcare institutions to deploy standardised technology to provide a better wayfinding and visitor engagement experience inside the hospital, across campus and even in parking lots. The companies are collaborating to improve the experience for hospital patients and visitors to find their way within medical facilities, using wayfinding on their mobile phones. Wayfinding is indoor navigation to guide a person step-by-step on the way to a desired destination. Enterprise-level mobile wayfinding "It's easy for visitors and patients to get lost in hospitals, and every time they do it puts appointment times and patient satisfaction at risk," says Rom Eizenberg, Vice President of Sales, Bluvision, part of HID Global "With our location-aware app on a mobile device, we equip the visitor to get instant, turn-by-turn navigation that creates a better experience than that which is currently available on the market." HID's healthcare IoT solution-enablement platform simplifies the delivery of real-time location of clinicians, patients and devices. The platform is enabled by Bluvision (part of HID Global). Phunware's Multiscreen-as-a-Service (MaaS) platform also provides enterprise-level mobile wayfinding, engagement, data and more for other vertical markets, including retail, residential, hospitality, media and entertainment and more. Missed the rest our healthcare mini series? Read part one here and part two here.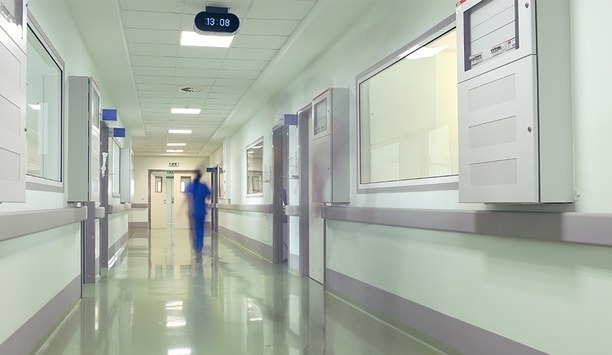 Emergency response and notification systems: Crucial for improving hospital security
When violence or a life-threatening incident occurs, hospitals and other healthcare institutions are often in the crosshairs. Hospitals increasingly face a reality of workplace violence, attacks on patients, and threats to doctors and other support staff. And even if violence happens outside a hospital – such as an active shooter at a public place – the local hospital must be prepared to respond to an influx of injured victims. When conflicts arise inside a hospital, there is an urgent need to lock the facility down quickly. Security professionals and their teams need access control options that allow lockdowns to occur at the touch of a button. Lockdown capabilities are an important aspect of safety and security for hospitals, doctor's offices and medical facilities The need for mass notification is also growing in the healthcare environment Fire alarm public address system The need for mass notification – another aspect of responding in an emergency – is also growing in the healthcare environment. Various systems can communicate through the fire alarm public address (PA) system to notify people in an emergency, or, alternately, to use email notification, text messaging, pagers, smart phones and/or personal computers (PCs). In lockdown situations, access control systems provide an emergency button with various triggers in the system – a hospital can lockdown specific units or the entire facility. Data capture form to appear here! Jim Stankevich, Global Manager – Healthcare Security, Johnson Controls/Tyco Security Products, points out that the safety of hospital staff, particularly nurses, cannot be overlooked. In the emergency room, 55 percent of nurses are assaulted in some way each year, which is a high percentage. The safety of nurses and all hospital staff deserves more attention. Duress/emergency notification technology Stankevich says one solution is to use duress/emergency notification technology: staff can carry and wear a 'panic button" or have a two-key combination on their computer as an alarm trigger. When the staff member hits the panic button, a direct message can be sent to security, alerting security staff about the event and requiring a response. There has been an increase in demand for the safety and security of patients, staff and visitors at healthcare institutions, as evidenced by the recent CMS (Centers for Medicare and Medicaid Services) Emergency Preparedness Rule. As of Nov. 17, 2017, healthcare institutions that participate in Medicare or Medicaid must demonstrate compliance with the rule. Emergency preparedness systems A major challenge in compliance to this rule is balancing patient safety with comfort At its core, the rule seeks to establish national emergency preparedness requirements to ensure adequate planning for both natural and man-made disasters, and coordination with federal, state, tribal, regional and local emergency preparedness systems. A major challenge in compliance to this rule is balancing patient safety with comfort. Institutions should consider two-way communication that enables leadership to disseminate targeted messages quickly and efficiently, while arming all employees with a tool that can alert the appropriate staff should an incident occur. Solutions like this enable swift communication of issues without disturbing patients and visitors unless necessary. Effective response to emergencies "Fortunately, hospitals and their security departments are generally well equipped to respond to most emergency situations", said John M. White, president/CEO of Protection Management, a consultant who works with hospitals to address their security needs. During the Ebola scare in 2014, however, hospitals had to re-examine their plans to ensure they were prepared to meet the challenges specific to rare and deadly disease. "Hospitals are prepared for most things, but Ebola seemed to have caught the whole world off guard, so people responded in different ways," says White, who previously was security director of two multi-campus medical facilities before becoming a consultant. Hospital security Hospitals made adjustments to their emergency programs to determine how best to handle Ebola patients" He adds, "Hospitals made adjustments to their emergency programs to determine how best to handle Ebola patients and to protect other patients and staff. It was a new threat that healthcare organisations had not specifically addressed." A particular concern was the possibility of an infected person walking into an emergency room and infecting other people and/or requiring facility decontamination. One role the hospital security department plays in such an emergency is to control access to the facility and to control visitors' movements once they are inside the facility, says White. If the Ebola scare had progressed to the point that a hospital would need to screen patients, security would be positioned at the front entrance to help with that screening and, if necessary, to direct patients to a specific area for quarantine. Protective equipment Security might also need to wear protective equipment to handle a patient who is resistant to treatment, for example. There are often interactions between security personnel and the general public, a scenario that becomes more complicated if Ebola or a similar infection is likely. In general, security would be tasked with maintaining order and keeping people where they need to be, freeing up the medical professionals to do their jobs more efficiently, says White. To prepare for the impact of the Ebola scare, hospitals addressed various training and equipment needs and adjusted their disaster/emergency response plans. Read parts two and three of our heathcare mini series here and here.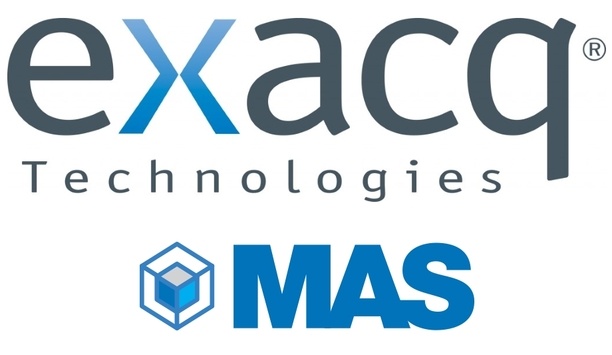 Johnson Controls' exacqVision integrated with MASterMind software for video verification and alerts
Exacq has announced its integration with the highly rated monitoring station software, MASterMind. These technologies combined utilise video verification services to receive live video from the exacq Network Video Recorder when an event occurs, and sends a call to the monitoring station call centre. Made possible through the Connected Partner Program, the exacqVision and MASterMind integration allows seamless collaboration of video into the dispatching process through MASvideo. This provides command centres and central stations the ability to coordinate incoming alarms with the associated video captured by cameras located at the monitored site: Features of the integration The integration provides powerful features such as: View live video linked to an incoming alarm Control single or multi image views Select between cameras utilising PTZ camera features Record video within a single application The Connected Partner Program is designed for product manufacturers and software developers. This opportunity offers access to all the tools needed to build integrations with Tyco products, including software, hardware, documentation, sample code, dedicated engineering and marketing support.
Featured white papers
A blind spot in governance, risk and compliance
Download
H.265 High Efficiency Coding: Video compression for security applications
Download
How to overcome the storage challenges of adopting surveillance AI
Download