Browse CCTV Mounts
CCTV camera mount products updated recently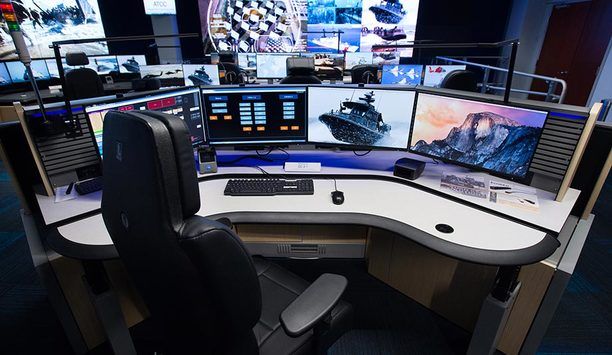 Ergonomic standards increase control room productivity
Ergonomics are a critical, but often misunderstood aspect of designing control rooms for security. Ergonomics have a deep impact on the integrity of an operation, and the issue goes beyond the control room furniture. Matko Papic, Chief Technology Officer of Evans Consoles, divides ergonomics into three areas: physical (reach zones, touch points, monitors); cognitive (the individual's ability to process information without overlooking a critical element) and organisational (how the facility operates in various situations; e.g., is it adequately designed for an emergency event?). He says the Evans approach is to determine the precise placement required for each element an operator needs, and then to design and build console furniture to position it there. Basically, the idea is to tailor the control room to the operation. What tasks must an operator perform? Are they manageable or should they be divided up among several operators? Control room design should accommodate the need to collaborate, and be flexible enough to adapt to various situations. It all begins with understanding the information that needs to be processed, says Papic. Increased productivity in the workplace Because personnel are often stationed at a specific console, desk or workstation for long hours, physical problems and productivity issues can result, says Jim Coleman, National Sales Manager, AFC Industries. Ergonomically designed furniture and related products have been proven to increase productivity and alleviate physical stress in the workplace. Ergonomic furniture solutions are crafted for the ultimate in safety, adaptability, comfort and functionality. Coleman says AFC Industries can tailor furniture to specific needs and environment. For example, a height-adjustable workstation can be combined with adjustable monitor arm mounts to create a relaxed, comfortable environment. Furniture offers modern designs, comfortable ergonomics, and comprehensive features. Rugged materials withstand the 24/7 use of command control centres. Health benefits of ergonomic workstations A sedentary office environment is often an unhealthy one. "For people who sit most of the day, their risk of heart attack is about the same as smoking," says Martha Grogan, Cardiologist at the Mayo Clinic. Ongoing research and studies have shown that a change in posture (i.e., using ergonomic sit-to-stand workstations) is an effective means to combat these negative health issues. Using sit-to-stand workstations helps to eliminate musculoskeletal disorders caused by long-term sitting. They can also improve productivity and focus from the increased blood flow. Energy levels can rise and employees burn more calories. Control room design should accommodate the need to collaborate and be flexible enough to adapt to various situations "The ergonomic environment we create for control rooms involves considering every need of the staff at each workstation and their equipment, as well as workflow within the entire room," says Coleman. "From the proper setting of screen focal lengths to sound absorption and glare reduction, each requirement and phase of a control room design is a necessary process to ensure the protection and safety of people and property." Emergency operations centre "The military has figured out that you are more alert when you are standing," says Randy Smith, President of Winsted, and the realisation is guiding emergency operations centre (EOC) design toward sit-stand. "As soon as there is an emergency, everybody stands up," Smith adds. Designing EOC environments also requires systems be integrated with annunciating signal lights to facilitate communication among operators. Winsted's sit-stand consoles can be combined with a motorised M-View monitor wall mount, enabling a 60-inch wall monitor to be raised and lowered to match the positioning of the sit-stand console. Larger, wall-mounted screens are easier to use for operators, since a larger monitor size can make it easier to read text on a screen, for example. Combining the larger monitor with sit-stand capabilities provides the best of both options. Many operators today stand for 50 percent of their day, says Smith. Ergonomic standards guide the design of Winsted's control room consoles, including ISO 11064 standards for the design of control centres. The furniture also is designed to accommodate industrial wire management (larger wire bundles), unlike furniture that might be bought in an office supply store. Read part 3 of our Control Rooms series here {##Poll37 - How well do you incorporate ergonomics into your control rooms?##}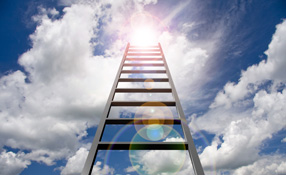 Improving security system installations with Acceptance Testing
Significant technological advancements have created endless possibilities in how security is not only deployed, but also leveraged by the end user – the customer. For example, customers can now view surveillance at eight different offices in eight different states from a single, central location. A security director can manage an enterprise-wide access control system, including revoking or granting access control privileges, for 10,000 global employees from a company's headquarters. However, with that increased level of system sophistication comes an added level of complexity. After successfully completing the installation of a security system, integrators are now expected to formally and contractually prove that the system works as outlined in the project specification document. Tom Feilen, Director of National Accounts for Koorsen Security Technology explains that this formal checks and balance process is gaining momentum in the security industry. The step-by-step process of Acceptance Testing is more commonly being written into bid specifications, especially for projects that require the expertise of an engineer and/or architect. Simply put, it is a way for the end user to make sure the system they paid for works properly and is delivered by the integrator as outlined in the project's request for proposal. While Acceptance Testing can be a time consuming process, it is a valuable industry tool. It is estimated that at least 95 per cent of integrated security systems today have been brought through the Acceptance Testing process. Security systems have become more complicated in recent years. The introduction of IP-based, enterprise-wide and integrated solutions have all opened the door to more sophisticated access control and surveillance systems than ever thought possible. This process can vary depending upon the size of the project, but for a larger scale project, it is not uncommon for Acceptance Testing to take several weeks from start to finish. This timeline can be especially lengthy when the project involves hundreds of devices, such as access control readers, surveillance cameras, video recorders, intrusion sensors, and intercom systems. Most integrated security systems today have been brought through the Acceptance Testing process What is involved in the Acceptance Testing process? While the specific process can vary from integrator to integrator, many follow a similar process with their customer to ensure the system works accurately and that the customer has the proper certification documentation. The initial part of the process typically involves generating a report of each device installed as part of the system. This list enables the systems integrator to systematically test each device ensuring that individual devices are not specific points of failure for the overall system. For example, in a building equipped with a system that automatically releases the egress doors upon the fire alarm activation, it is important to make sure each door's electro-magnetic locking system is operating properly. The systems integrator would not only test that a door releases when the fire alarm sounds, but also to make sure the access control system is notified if the door is propped open or held open longer than in normal usage parameters. For a door that is also monitored by a surveillance camera, part of the testing would also involve making sure that an image being transmitted to a video monitor is coming from the correct surveillance camera and that the actual angle of the image is what the customer has requested and is correctly labelled as such. If a device does not function as it should, it is then added to a punch list that would require the systems integrator to repair that device within a certain period of time. Once repairs are made, the system integrator would then submit a letter to the client stating that every device has been tested and works properly. It is also important for the integrator that once the testing process is complete to obtain a customer sign off (Certificate of Acceptance) on all systems tested and documentation provided. This limits liability once the system is turned over. From a safety perspective, Acceptance Testing is also used to verify that T-bars and safety chains are installed on cameras that are mounted in drop ceilings. It can confirm that panels are mounted in a room that is properly heated and cooled to avoid major temperature swings. Also, as part of the Acceptance Testing checklist, it can insure that power supplies that drive all the security systems are properly rated with the recommended batteries for back-up. And, that emergency exist devices or card readers are not mounted more than 48-inches above ground. An Acceptance Testing process serves to protect the end user's investment After the project is complete, Acceptance Testing protects both parties involved against liability issues. One example is if the building has a fire and the functionality of the life safety system comes into question. Acceptance Testing can be used to prove that the system was able to function as specified and dispel any concerns about its performance. At that time, all close out sheets are turned in, along with as-built drawings and a manual providing a complete listing of each device and system installed. Today, these manuals not only come in paper form as part of a large binder, but also digital files saved to a disc. The benefit of providing the customer with a binder or documentation of the system is that should the end user/customer replace the person who manages security at the company, valuable information will not leave with that former employee. While this checklist to close out a project may appear trivial at first, it is an important part of the security project process. By implementing an Acceptance Testing program, it serves to protect the end user's investment, ensuring that the systems integrators hired for the project is knowledgeable and provides quality work. For the integrator, it helps towards the end goal of a satisfied customer.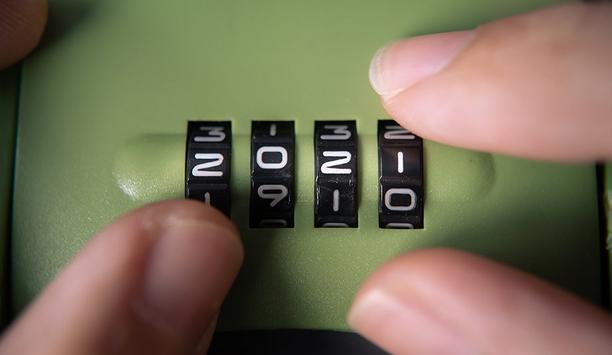 What will be the security industry's biggest challenge in 2021?
What a year 2020 was for the security industry! There were vast challenges that could not have been foreseen at the beginning of the year. It is safe to say that the events of 2020 defied all industry prognosticators. However, is that any reason not to hope our expectations looking ahead to 2021 will be much closer to reality? Can we possibly benefit from looking ahead and trying to plan for the challenges of the year ahead? We asked this week's Expert Panel Roundtable: What will be the security industry's biggest challenge in 2021?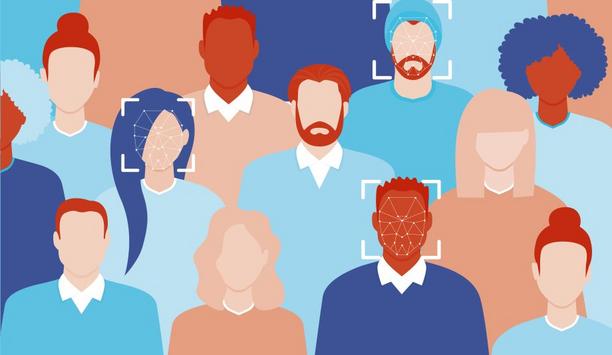 Looking back at 2020: AI transitions from buzzword to a vital tool
Artificial intelligence (AI) is more than a buzzword. AI is increasingly becoming part of our everyday lives, and a vital tool in the physical security industry. In 2020, AI received more attention than ever, and expanded the ways it can contribute value to physical security systems. This article will revisit some of those development at year-end, including links back to the originally published content. In the security market today, AI is expanding the use cases, making technologies more powerful and saving money on manpower costs - and today represents just the beginning of what AI can do for the industry. What it will never do, however, is completely take the place of humans in operating security systems. There is a limit to how much we are willing to turn over to machines - even the smartest ones. Beyond video analytics "Apply AI to security and now you have an incredibly powerful tool that allows you to operate proactively rather than reactively," said Jody Ross of AMAG Technology, one of our Expert Roundtable Panelists. AI made its initial splash in the physical security market by transforming the effectiveness of video analytics AI made its initial splash in the physical security market by transforming the effectiveness of video analytics. However, now there are many other applications, too, as addressed by our Expert Panel Roundtable in another article. Artificial intelligence (AI) and machine learning provide useful tools to make sense of massive amounts of Internet of Things (IoT) data. By helping to automate low-level decision-making, the technologies can make security operators more efficient. Biometrics with access control Intelligent capabilities can expand integration options such as increasing the use of biometrics with access control. AI can also help to monitor mechanics and processes. Intelligent systems can help end users understand building occupancy and traffic patterns and even to help enforce physical distancing. These are just a few of the possible uses of the technologies - in the end, the sky is the limit. AI is undoubtedly one of the bigger disrupters in the physical security industry, and adoption is growing at a rapid rate. And it's not just about video analytics. Rather, it is data AI, which is completely untapped by the security industry. Bottom line: AI can change up your security game by automatically deciphering information to predict the future using a wide range of sources and data that have been collected, whether past, present, and future. That's right. You can look into the future. Smarter perimeter protection Now, Intrusion Detection (Perimeter Protection) systems with cutting-edge, built-in AI algorithms to recognise a plethora of different object types, can distinguish objects of interest, thus significantly decreasing the false-positive intrusion rate. The more advanced AI-based systems enable the users to draw ROIs based on break-in points, areas of high-valuables, and any other preference to where alerts may be beneficial. AI Loitering Detection can be used to receive alerts on suspicious activity outside any given store Similarly, AI Loitering Detection can be used to receive alerts on suspicious activity outside any given store. The loitering time and region of interest are customisable in particular systems, which allows for a range of detection options. Smart security is advancing rapidly. As AI and 4K rise in adoption on smart video cameras, these higher video resolutions are driving the demand for more data to be stored on-camera. AI and smart video promise to extract greater insights from security video. Meeting urban needs Complex, extensive camera networks will already require a large amount of data storage, particularly if this is 24/7 monitoring from smart video-enabled devices. Newer edge computing will play an important role in capturing, collecting, and analysing data. There are many more types of cameras being used today, such as body cameras, dashboard cameras, and new Internet of Things (IoT) devices and sensors. Video data is so rich nowadays, you can analyse it and deduce a lot of valuable information in real-time, instead of post-event. In smart cities applications, the challenge of identifying both physical and invisible threats to meet urban citizens' needs will demand a security response that is proactive, adaptable and dynamic. Optimise security solutions As we look ahead to the future of public safety, it's clear that new technologies, driven by artificial intelligence (AI), can dramatically improve the effectiveness of today's physical security space. For smart cities, the use of innovative AI and machine learning technologies have already started to help optimise security solutions. In sports stadium applications, AI's role in getting fans and spectators back after the COVID pandemic is huge, through capabilities such as social distance monitoring, crowd scanning/metrics, facial recognition, fever detection, track and trace and providing behavioural analytics. Technologies such as AI-powered collaboration platforms now work alongside National Leagues, Franchises and Governing Bodies to implement AI surveillance software into their CCTV/surveillance cameras. AI surveillance software In many ways, it's the equivalent of a neighbourhood watch programme made far more intelligent through the use of AI This is now creating a more collaborative effort from the operations team in stadiums, rather than purely security. AI surveillance software, when implemented into the surveillance cameras can be accessed by designated users on any device and on any browser platform. One of the biggest advantages of using AI technology is that it's possible to integrate this intelligent software into building smarter, safer communities and cities. Essentially, this means developing a layered system that connects multiple sensors for the detection of visible and invisible threats. Integrated systems mean that threats can be detected and tracked, with onsite and law enforcement notified faster, and possibly before an assault begins to take place. In many ways, it's the equivalent of a neighbourhood watch programme made far more intelligent through the use of AI. Fighting illicit trade Using technology in this way means that thousands of people can be screened seamlessly and quickly, without invading their civil liberties or privacy. AI's ability to detect visible or invisible threats or behavioural anomalies will prove enormously valuable to many sectors across our global economy. Revolutionary AI-driven technologies can help to fight illicit trade across markets. AI technologies in this specific application promise to help build safer and more secure communities in the future. AI can support the ongoing fight against illicit trade on a global scale in a tangible way. For financial transactions at risk of fraud and money laundering, for example, tracking has become an increasing headache if done manually. As a solution to this labour-intensive process, AI technology can be trained to follow all the compliance rules and process a large number of documents - often billions of pages of documents - in a short period of time.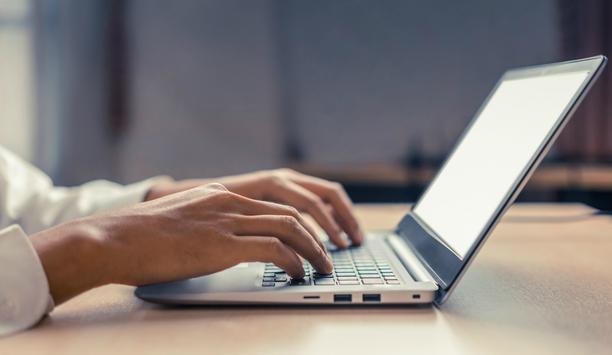 How can remote or internet-based training benefit security?
Internet-based training has long provided a less-expensive alternative to in-person classroom time. There are even universities that provide most or all of their instruction online. However, the COVID-19 pandemic has expanded acceptance even more and increased usage of internet-based meeting and learning tools. We asked this week's Expert Panel Roundtable: How can remote or internet-based training benefit the physical security market?