Dahua Technology CCTV Mounts
(18)
Browse CCTV Mounts
CCTV camera mount products updated recently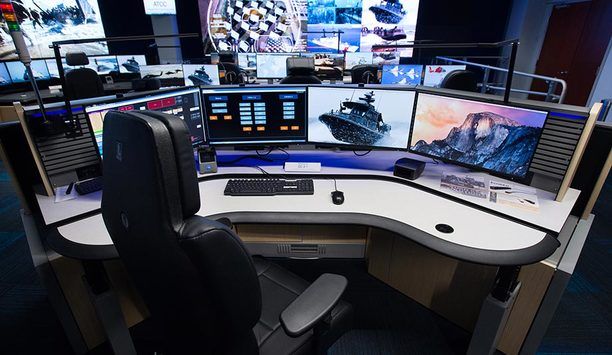 Ergonomic standards increase control room productivity
Ergonomics are a critical, but often misunderstood aspect of designing control rooms for security. Ergonomics have a deep impact on the integrity of an operation, and the issue goes beyond the control room furniture. Matko Papic, Chief Technology Officer of Evans Consoles, divides ergonomics into three areas: physical (reach zones, touch points, monitors); cognitive (the individual's ability to process information without overlooking a critical element) and organisational (how the facility operates in various situations; e.g., is it adequately designed for an emergency event?). He says the Evans approach is to determine the precise placement required for each element an operator needs, and then to design and build console furniture to position it there. Basically, the idea is to tailor the control room to the operation. What tasks must an operator perform? Are they manageable or should they be divided up among several operators? Control room design should accommodate the need to collaborate, and be flexible enough to adapt to various situations. It all begins with understanding the information that needs to be processed, says Papic. Increased productivity in the workplace Because personnel are often stationed at a specific console, desk or workstation for long hours, physical problems and productivity issues can result, says Jim Coleman, National Sales Manager, AFC Industries. Ergonomically designed furniture and related products have been proven to increase productivity and alleviate physical stress in the workplace. Ergonomic furniture solutions are crafted for the ultimate in safety, adaptability, comfort and functionality. Coleman says AFC Industries can tailor furniture to specific needs and environment. For example, a height-adjustable workstation can be combined with adjustable monitor arm mounts to create a relaxed, comfortable environment. Furniture offers modern designs, comfortable ergonomics, and comprehensive features. Rugged materials withstand the 24/7 use of command control centres. Health benefits of ergonomic workstations A sedentary office environment is often an unhealthy one. "For people who sit most of the day, their risk of heart attack is about the same as smoking," says Martha Grogan, Cardiologist at the Mayo Clinic. Ongoing research and studies have shown that a change in posture (i.e., using ergonomic sit-to-stand workstations) is an effective means to combat these negative health issues. Using sit-to-stand workstations helps to eliminate musculoskeletal disorders caused by long-term sitting. They can also improve productivity and focus from the increased blood flow. Energy levels can rise and employees burn more calories. Control room design should accommodate the need to collaborate and be flexible enough to adapt to various situations "The ergonomic environment we create for control rooms involves considering every need of the staff at each workstation and their equipment, as well as workflow within the entire room," says Coleman. "From the proper setting of screen focal lengths to sound absorption and glare reduction, each requirement and phase of a control room design is a necessary process to ensure the protection and safety of people and property." Emergency operations centre "The military has figured out that you are more alert when you are standing," says Randy Smith, President of Winsted, and the realisation is guiding emergency operations centre (EOC) design toward sit-stand. "As soon as there is an emergency, everybody stands up," Smith adds. Designing EOC environments also requires systems be integrated with annunciating signal lights to facilitate communication among operators. Winsted's sit-stand consoles can be combined with a motorised M-View monitor wall mount, enabling a 60-inch wall monitor to be raised and lowered to match the positioning of the sit-stand console. Larger, wall-mounted screens are easier to use for operators, since a larger monitor size can make it easier to read text on a screen, for example. Combining the larger monitor with sit-stand capabilities provides the best of both options. Many operators today stand for 50 percent of their day, says Smith. Ergonomic standards guide the design of Winsted's control room consoles, including ISO 11064 standards for the design of control centres. The furniture also is designed to accommodate industrial wire management (larger wire bundles), unlike furniture that might be bought in an office supply store. Read part 3 of our Control Rooms series here {##Poll37 - How well do you incorporate ergonomics into your control rooms?##}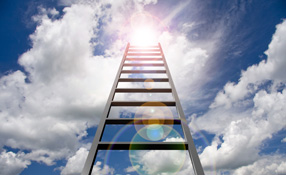 Improving security system installations with Acceptance Testing
Significant technological advancements have created endless possibilities in how security is not only deployed, but also leveraged by the end user – the customer. For example, customers can now view surveillance at eight different offices in eight different states from a single, central location. A security director can manage an enterprise-wide access control system, including revoking or granting access control privileges, for 10,000 global employees from a company's headquarters. However, with that increased level of system sophistication comes an added level of complexity. After successfully completing the installation of a security system, integrators are now expected to formally and contractually prove that the system works as outlined in the project specification document. Tom Feilen, Director of National Accounts for Koorsen Security Technology explains that this formal checks and balance process is gaining momentum in the security industry. The step-by-step process of Acceptance Testing is more commonly being written into bid specifications, especially for projects that require the expertise of an engineer and/or architect. Simply put, it is a way for the end user to make sure the system they paid for works properly and is delivered by the integrator as outlined in the project's request for proposal. While Acceptance Testing can be a time consuming process, it is a valuable industry tool. It is estimated that at least 95 per cent of integrated security systems today have been brought through the Acceptance Testing process. Security systems have become more complicated in recent years. The introduction of IP-based, enterprise-wide and integrated solutions have all opened the door to more sophisticated access control and surveillance systems than ever thought possible. This process can vary depending upon the size of the project, but for a larger scale project, it is not uncommon for Acceptance Testing to take several weeks from start to finish. This timeline can be especially lengthy when the project involves hundreds of devices, such as access control readers, surveillance cameras, video recorders, intrusion sensors, and intercom systems. Most integrated security systems today have been brought through the Acceptance Testing process What is involved in the Acceptance Testing process? While the specific process can vary from integrator to integrator, many follow a similar process with their customer to ensure the system works accurately and that the customer has the proper certification documentation. The initial part of the process typically involves generating a report of each device installed as part of the system. This list enables the systems integrator to systematically test each device ensuring that individual devices are not specific points of failure for the overall system. For example, in a building equipped with a system that automatically releases the egress doors upon the fire alarm activation, it is important to make sure each door's electro-magnetic locking system is operating properly. The systems integrator would not only test that a door releases when the fire alarm sounds, but also to make sure the access control system is notified if the door is propped open or held open longer than in normal usage parameters. For a door that is also monitored by a surveillance camera, part of the testing would also involve making sure that an image being transmitted to a video monitor is coming from the correct surveillance camera and that the actual angle of the image is what the customer has requested and is correctly labelled as such. If a device does not function as it should, it is then added to a punch list that would require the systems integrator to repair that device within a certain period of time. Once repairs are made, the system integrator would then submit a letter to the client stating that every device has been tested and works properly. It is also important for the integrator that once the testing process is complete to obtain a customer sign off (Certificate of Acceptance) on all systems tested and documentation provided. This limits liability once the system is turned over. From a safety perspective, Acceptance Testing is also used to verify that T-bars and safety chains are installed on cameras that are mounted in drop ceilings. It can confirm that panels are mounted in a room that is properly heated and cooled to avoid major temperature swings. Also, as part of the Acceptance Testing checklist, it can insure that power supplies that drive all the security systems are properly rated with the recommended batteries for back-up. And, that emergency exist devices or card readers are not mounted more than 48-inches above ground. An Acceptance Testing process serves to protect the end user's investment After the project is complete, Acceptance Testing protects both parties involved against liability issues. One example is if the building has a fire and the functionality of the life safety system comes into question. Acceptance Testing can be used to prove that the system was able to function as specified and dispel any concerns about its performance. At that time, all close out sheets are turned in, along with as-built drawings and a manual providing a complete listing of each device and system installed. Today, these manuals not only come in paper form as part of a large binder, but also digital files saved to a disc. The benefit of providing the customer with a binder or documentation of the system is that should the end user/customer replace the person who manages security at the company, valuable information will not leave with that former employee. While this checklist to close out a project may appear trivial at first, it is an important part of the security project process. By implementing an Acceptance Testing program, it serves to protect the end user's investment, ensuring that the systems integrators hired for the project is knowledgeable and provides quality work. For the integrator, it helps towards the end goal of a satisfied customer.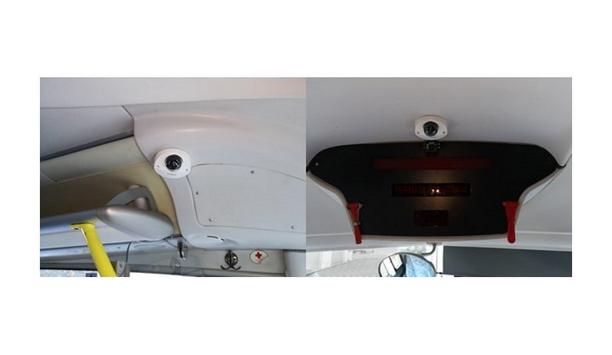 Dahua mobile solution installed by ARST transport company to enhance passenger security
ARST is a public transportation company in Cagliari, Italy. The company operates a massive fleet of about 800 public buses throughout the island of Sardinia. During the vehicle modernisation process, the company decided to deploy new centralised CCTV systems to enhance the security level of passengers and drivers. First of all, the low-definition images captured by the original surveillance equipment cannot meet the company's advanced monitoring needs. Second, the bus driver could not achieve point-to-point communication with the command centre in real time. In addition, in case of an accident, there was no emergency button on the bus before to report the emergency to the command centre. Customised mobile solution To help ARST revamp its bus security system, a customised Dahua mobile solution consisting of more than 3,000 cameras and 750 MXVRs, Panic Buttons, DSS integrated platform as well as other accessories was employed. The data collected from the front-end cameras is integrated in the control room via DSS4004, where emergency calls, geo-localisation of vehicles and statistics can be managed. Each bus is equipped with a penta-hybrid video recorder MXVR6212, 4, 6 or 8 HAC-HDBW2241F cameras Each bus is equipped with a penta-hybrid video recorder MXVR6212, 4, 6 or 8 HAC-HDBW2241F cameras and panic buttons. The main features of the systems are: data encryption, people counting, hot spot, router 3G/4G, dynamic management of the LCD monitor on board and geo-localisation via DSS app. As the first mobile XVR adopting HDCVI/AHD/TVI/CVBS/IP signals, MXVR6212 can achieve 1080P high-definition real-time recording. High performance sensor It supports real-time vehicle location tracking and monitoring, and all information such as GPS and video can be uploaded via wireless network - 3G/4G/WIFI. In addition, the device can also support connection of various accessories, such as card readers, fuel sensors, and emergency buttons. Furthermore, it has passed EN50155/ISO16750 to meet the requirements for mobile use. Other than city bus, this device can be used in various applications, such as school bus, taxi, police car, train, truck, etc. The 2MP HAC-HDBW2241F-M-A mobile camera is designed with a shock-proof compact case, which makes it convenient to be installed and adaptable to various applications. Boasting the strengths of the Dahua self-developed HDCVI technology, the camera offers high quality images and ensures real-time transmission. Also, it adopts a high performance sensor to provide incomparable performance even under extreme lowlight environment. Manage mobile devices The Dahua mobile solution with high-definition monitoring performance reduces theft and robbery on buses The Starlight feature allows capturing of more details and recognising accurate colours at night or in scenes with limited illumination. At the control room, Dahua DSS platform was utilised to control and manage the mobile devices deployed on the bus. It displays real-time location, speed, direction of mobile device, playback device's history location, and supports alarm for over-speeding, entering and leaving the E-FENCE. Aside from central management, the Business Intelligence feature of Dahua DSS platform also allows the user to export Heat Map reports and people counting statistics, helping operator companies to optimise driving route to generate more profit. High-definition monitoring With upgraded Dahua system, the command centre can communicate with every single vehicle of ARST Bus Company in real time, enabling them to deliver instructions to the driver, allowing the driver to report immediately to the command centre in case of an emergency through the panic button, and ensuring the safety of passengers and drivers. The Dahua mobile solution with high-definition monitoring performance reduces theft and robbery on buses, and enables bus companies to collect accurate information about traffic flows and automatically download data to assist efficient and profitable operation. The Dahua mobile solution mounted on board has been proven to be highly efficient and reliable, which were also applied in two other Italian bus companies: AMAT Bus Company in Taranto and AMTAB Bus Company in Bari.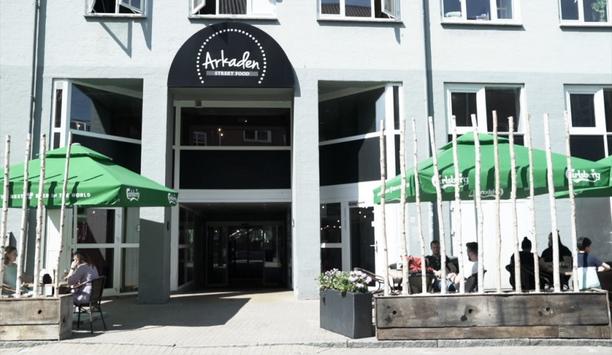 Dahua secures Arkaden Food Hall with AI-powered people counting camera to follow COVID-19 guidelines
Since the spread of COVID-19 started in Denmark, the Danish government has closed all restaurants, bars and other business areas. In order to comply with the back-to-business policies of the government, Arkaden Food Hall, a popular food court located in Odense, needs to keep the number of guests within a specific limit per square meter – 308 people in their case. Being responsible for their customers and staff, the Food Hall deployed the People Counting and Flow Control Solution from Dahua Technology, to ensure a smooth and safe reopening after the pandemic. People count solution With 14 food stalls and 2 bars, the Food Hall has two entrances. The people count from these two entrances needs to be combined and displayed on screens to determine if there is any more room for customers to enter or will have to temporarily wait at the door. The solution consists of: 2 Entrances with 5 Series IPC (HDW5442E-ZE) 2 DPB18-AI 2 DHL32-F600 1 DSS Pro License 64 Channels + BI Module People counting and flow control The Dahua AI-powered people counting camera can automatically and accurately calculate the real-time number of people entering the restaurant, avoiding congestion and helping to mitigate the spread of the pandemic. The DSS PRO platform with People Counting and Flow Control, together with monitors and DPB18A helps send different videos/pictures and editable content for guests to see. When the number of guests exceeds the set value, the platform and monitors will notify and display 'the limit is reached' on the digital signage at the entrance of the Food Hall, reminding incoming customers to wait at the door. In addition, the people counting cameras are simple and easy to install, which allowed the installer to complete the entire project in just 1 day. Enhancing the safety level The People Counting solution has given us statistics and data about the behaviour of our customers" "The People Counting solution has given us statistics and data about the behaviour of our customers, which saves us a lot of resources since we do not have to physically count the number customers at the door. Furthermore, we can provide them with important information at the entrance using the monitors. We are very happy with our cooperation." "There seem to be lots of innovative solutions out there that we would be more than happy to try out since we feel this will benefit us to be smarter and more efficient in many ways," said Sanne Brigsted, Business Development Manager of the Food Hall. Faced with the impact of COVID-19, the Dahua People Counting and Flow Control Solution enhances the safety level and competitiveness of business establishments like Arkaden Food Hall, while creating a comfortable dining environment for their guests. Restaurant management efficiency Most importantly, it has helped the restaurant to successfully achieve its primary task of reopening its food hall by allowing an operator to monitor the customer traffic in real time so that timely security measures can be taken before the place becomes packed with customers. With this smart system, no additional employees are needed to count customers manually at the door, which can significantly reduce labour costs and improve restaurant management efficiency. Moreover, its monitor can serve as a notice board to inform customers or as a multi-purpose advertising screen with event marketing and planning based on the DSS Pro's intelligent data analysis, providing a platform with huge expansion potential and creating business opportunities for the restaurant.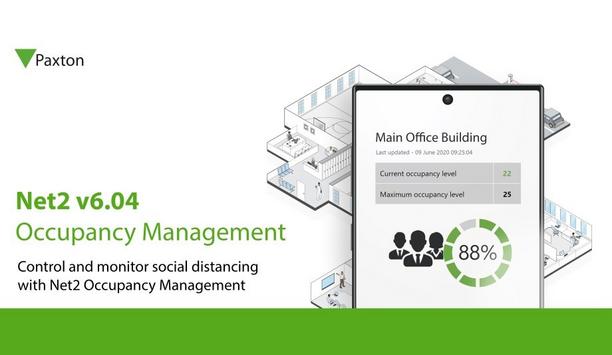 Paxton unveils new version v6.04 Net2 Occupancy Management & Thermal Scan integrations to facilitate COVID-secure Buildings
Paxton Access Ltd. (Paxton) has announced new additions to their renowned Net2 access control product line, helping installers make their customers' buildings more COVID-secure. The latest version of Net2 – v6.04 has been in rapid development since May 2020 and is now ready for installers to download. Net2 – v6.04 The latest version features Net2 Occupancy Management, which allows enterprises to limit the number of people in any given area, either barring access or sending an email or text to the building manager when a space nears capacity. It works across multiple areas of a site and can be set to operate a one-in, one-out system to support social distancing measures. In addition to this update, installers who want to use thermal scanning to help limit the spread of the virus can do so with three new thermal scan integrations. Making buildings more COVID-secure We understand the important part that access control plays in managing the flow of people around a building" Adam Stroud, Chief Executive Officer (CEO) at Paxton Access Ltd. stated, "We understand the important part that access control plays in managing the flow of people around a building in order to support a hygienic environment. In addition, controlling the density of people in any given area is a valuable tool to help businesses of all types to become 'COVID-secure'." Adam adds, "Net2 is one of the best-selling access control systems and so we have developed the new Occupancy Management feature to meet this specific need. For new and existing Net2 customers we hope that this new functionality helps the efforts that we are all making to observe social distancing and keep people safe." Occupancy Management with Net2 v6.04: Ensure users maintain a safe social distance by setting and controlling the maximum number of people in any given area. Real-time visual reports - see live occupancy levels in a clear, web-based visual report from smartphone, tablet, PC or widescreen wall display. Dynamic control of entry permissions - set alerts and prevent user access when maximum capacity is neared or reached. Simplified area management - set and manage multiple areas simultaneously, with specific occupancy levels per area. Support continuous flow of people movement with one-in-one-out user access when people numbers are high. Thermal scan hardware Paxton has also tested a range of thermal scan hardware and the company's free 45-minute webinars will take installers through what is available and how to apply it. Paxton references solutions from Hikvision - Face Recognition Terminal (Minmoe), Dahua Technology - Thermal Temperature Station and ZKTeco – SpeedFace to help ensure health and wellbeing in high security areas and identify people that could be at risk, quickly. Net2 integrations with Hikvision, Dahua, and ZKTeco solutions Paxton has validated Net2 integrations with Hikvision, Dahua, and ZKTeco Paxton has validated Net2 integrations with Hikvision, Dahua, and ZKTeco. However, Net2 can work with most thermal devices that utilise a Wiegand output. Paxton has been running their 'Guide to COVID-secure Buildings' webinars to help get the U.S. back to work safely. Installers receive a live 45-minute webinar that will take them through the CDC and OSHA guidelines, as well as a free end-user guide to help their customers understand the access control solutions available when updating their buildings. 'Guide to COVID-secure Buildings' webinars Gareth O'Hara, the Chief Sales Officer at Paxton Access Ltd. said, "We've had a great response from customers so far, with hundreds joining us in the first couple of weeks. The webinar provides installers with practical access control solutions that businesses need now." He adds, "The new Occupancy Management feature in Net2 has been eagerly anticipated and we are looking forward to getting it out there to help with social distancing on sites around the world. We are continuing to develop Net2 in line with installer feedback to provide even more flexibility for COVID-secure buildings, so watch this space." Paxton's latest webinar, the Guide to COVID-secure Buildings with Net2 started on June 30 and runs twice weekly.
Featured white papers
Building a safe ecosystem for visitors post COVID-19
Download
Smart security cameras: excellence in retail
Download
5 reasons to integrate mobile technology into your security solution
Download