CCTV camera mount products updated recently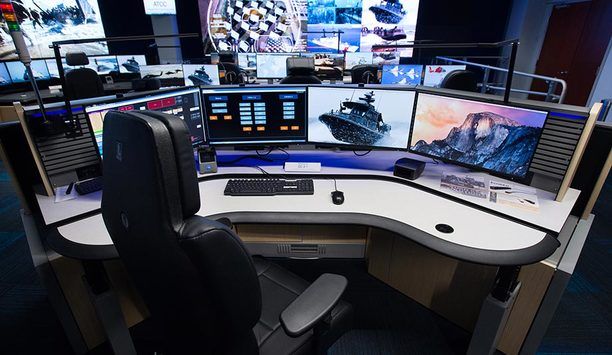 Ergonomic standards increase control room productivity
Ergonomics are a critical, but often misunderstood aspect of designing control rooms for security. Ergonomics have a deep impact on the integrity of an operation, and the issue goes beyond the control room furniture. Matko Papic, Chief Technology Officer of Evans Consoles, divides ergonomics into three areas: physical (reach zones, touch points, monitors); cognitive (the individual's ability to process information without overlooking a critical element) and organisational (how the facility operates in various situations; e.g., is it adequately designed for an emergency event?). He says the Evans approach is to determine the precise placement required for each element an operator needs, and then to design and build console furniture to position it there. Basically, the idea is to tailor the control room to the operation. What tasks must an operator perform? Are they manageable or should they be divided up among several operators? Control room design should accommodate the need to collaborate, and be flexible enough to adapt to various situations. It all begins with understanding the information that needs to be processed, says Papic. Increased productivity in the workplace Because personnel are often stationed at a specific console, desk or workstation for long hours, physical problems and productivity issues can result, says Jim Coleman, National Sales Manager, AFC Industries. Ergonomically designed furniture and related products have been proven to increase productivity and alleviate physical stress in the workplace. Ergonomic furniture solutions are crafted for the ultimate in safety, adaptability, comfort and functionality. Coleman says AFC Industries can tailor furniture to specific needs and environment. For example, a height-adjustable workstation can be combined with adjustable monitor arm mounts to create a relaxed, comfortable environment. Furniture offers modern designs, comfortable ergonomics, and comprehensive features. Rugged materials withstand the 24/7 use of command control centres. Health benefits of ergonomic workstations A sedentary office environment is often an unhealthy one. "For people who sit most of the day, their risk of heart attack is about the same as smoking," says Martha Grogan, Cardiologist at the Mayo Clinic. Ongoing research and studies have shown that a change in posture (i.e., using ergonomic sit-to-stand workstations) is an effective means to combat these negative health issues. Using sit-to-stand workstations helps to eliminate musculoskeletal disorders caused by long-term sitting. They can also improve productivity and focus from the increased blood flow. Energy levels can rise and employees burn more calories. Control room design should accommodate the need to collaborate and be flexible enough to adapt to various situations "The ergonomic environment we create for control rooms involves considering every need of the staff at each workstation and their equipment, as well as workflow within the entire room," says Coleman. "From the proper setting of screen focal lengths to sound absorption and glare reduction, each requirement and phase of a control room design is a necessary process to ensure the protection and safety of people and property." Emergency operations centre "The military has figured out that you are more alert when you are standing," says Randy Smith, President of Winsted, and the realisation is guiding emergency operations centre (EOC) design toward sit-stand. "As soon as there is an emergency, everybody stands up," Smith adds. Designing EOC environments also requires systems be integrated with annunciating signal lights to facilitate communication among operators. Winsted's sit-stand consoles can be combined with a motorised M-View monitor wall mount, enabling a 60-inch wall monitor to be raised and lowered to match the positioning of the sit-stand console. Larger, wall-mounted screens are easier to use for operators, since a larger monitor size can make it easier to read text on a screen, for example. Combining the larger monitor with sit-stand capabilities provides the best of both options. Many operators today stand for 50 percent of their day, says Smith. Ergonomic standards guide the design of Winsted's control room consoles, including ISO 11064 standards for the design of control centres. The furniture also is designed to accommodate industrial wire management (larger wire bundles), unlike furniture that might be bought in an office supply store. Read part 3 of our Control Rooms series here {##Poll37 - How well do you incorporate ergonomics into your control rooms?##}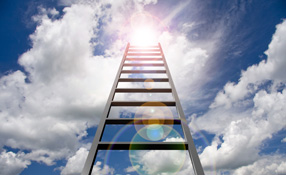 Improving security system installations with Acceptance Testing
Significant technological advancements have created endless possibilities in how security is not only deployed, but also leveraged by the end user – the customer. For example, customers can now view surveillance at eight different offices in eight different states from a single, central location. A security director can manage an enterprise-wide access control system, including revoking or granting access control privileges, for 10,000 global employees from a company's headquarters. However, with that increased level of system sophistication comes an added level of complexity. After successfully completing the installation of a security system, integrators are now expected to formally and contractually prove that the system works as outlined in the project specification document. Tom Feilen, Director of National Accounts for Koorsen Security Technology explains that this formal checks and balance process is gaining momentum in the security industry. The step-by-step process of Acceptance Testing is more commonly being written into bid specifications, especially for projects that require the expertise of an engineer and/or architect. Simply put, it is a way for the end user to make sure the system they paid for works properly and is delivered by the integrator as outlined in the project's request for proposal. While Acceptance Testing can be a time consuming process, it is a valuable industry tool. It is estimated that at least 95 per cent of integrated security systems today have been brought through the Acceptance Testing process. Security systems have become more complicated in recent years. The introduction of IP-based, enterprise-wide and integrated solutions have all opened the door to more sophisticated access control and surveillance systems than ever thought possible. This process can vary depending upon the size of the project, but for a larger scale project, it is not uncommon for Acceptance Testing to take several weeks from start to finish. This timeline can be especially lengthy when the project involves hundreds of devices, such as access control readers, surveillance cameras, video recorders, intrusion sensors, and intercom systems. Most integrated security systems today have been brought through the Acceptance Testing process What is involved in the Acceptance Testing process? While the specific process can vary from integrator to integrator, many follow a similar process with their customer to ensure the system works accurately and that the customer has the proper certification documentation. The initial part of the process typically involves generating a report of each device installed as part of the system. This list enables the systems integrator to systematically test each device ensuring that individual devices are not specific points of failure for the overall system. For example, in a building equipped with a system that automatically releases the egress doors upon the fire alarm activation, it is important to make sure each door's electro-magnetic locking system is operating properly. The systems integrator would not only test that a door releases when the fire alarm sounds, but also to make sure the access control system is notified if the door is propped open or held open longer than in normal usage parameters. For a door that is also monitored by a surveillance camera, part of the testing would also involve making sure that an image being transmitted to a video monitor is coming from the correct surveillance camera and that the actual angle of the image is what the customer has requested and is correctly labelled as such. If a device does not function as it should, it is then added to a punch list that would require the systems integrator to repair that device within a certain period of time. Once repairs are made, the system integrator would then submit a letter to the client stating that every device has been tested and works properly. It is also important for the integrator that once the testing process is complete to obtain a customer sign off (Certificate of Acceptance) on all systems tested and documentation provided. This limits liability once the system is turned over. From a safety perspective, Acceptance Testing is also used to verify that T-bars and safety chains are installed on cameras that are mounted in drop ceilings. It can confirm that panels are mounted in a room that is properly heated and cooled to avoid major temperature swings. Also, as part of the Acceptance Testing checklist, it can insure that power supplies that drive all the security systems are properly rated with the recommended batteries for back-up. And, that emergency exist devices or card readers are not mounted more than 48-inches above ground. An Acceptance Testing process serves to protect the end user's investment After the project is complete, Acceptance Testing protects both parties involved against liability issues. One example is if the building has a fire and the functionality of the life safety system comes into question. Acceptance Testing can be used to prove that the system was able to function as specified and dispel any concerns about its performance. At that time, all close out sheets are turned in, along with as-built drawings and a manual providing a complete listing of each device and system installed. Today, these manuals not only come in paper form as part of a large binder, but also digital files saved to a disc. The benefit of providing the customer with a binder or documentation of the system is that should the end user/customer replace the person who manages security at the company, valuable information will not leave with that former employee. While this checklist to close out a project may appear trivial at first, it is an important part of the security project process. By implementing an Acceptance Testing program, it serves to protect the end user's investment, ensuring that the systems integrators hired for the project is knowledgeable and provides quality work. For the integrator, it helps towards the end goal of a satisfied customer.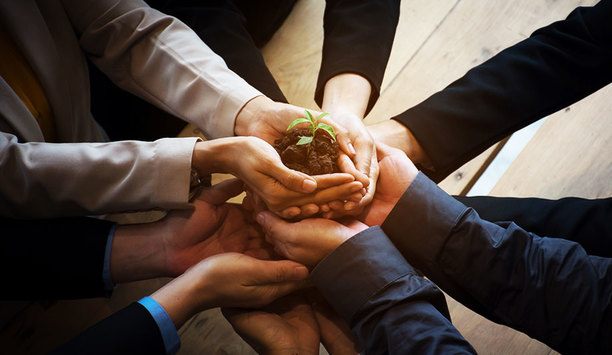 Further acquisitions in the pipeline for parent company ACRE
One of the biggest recent security divestitures in the news was the sale of Mercury Security to HID Global, which occurred around a year ago. The seller in that transaction was ACRE (Access Control Related Enterprises), also the parent company of Vanderbilt and ComNet. We recently spoke to founder and CEO Joe Grillo, a 30-year industry veteran, about the mergers and acquisitions (M&A) market, ACRE's future, and new opportunities opened up by the Mercury sale. Q: What's new with ACRE? Grillo: We have an opportunity to have organic growth and to have some scale on a global basis to be a decent size player" ACRE is a company I founded in 2012, and since then we have had six acquisitions and one divestiture. We'll never focus on ACRE as a brand, but we currently have more visibility of ACRE as a parent company with our two strong brands, ComNet and Vanderbilt. Last year was a very busy year [with the sale of Mercury Security to HID Global] because it takes as long to sell a brand as to buy one, maybe more so. Q: What's next? Grillo: What you are seeing from us this year is that we are again in a buying mode. No announcement yet, but we expect one by the end of the year. We are well-funded, have great partners, and see an opportunity to continue to grow acquisitively as our highly fragmented space of access control continues to consolidate. From the standpoint of ACRE, with the ComNet and Vanderbilt brands, we are also doing more integration on the backside – not what the customer sees. We will continue to grow toward a $200 million business. We were there when we owned Mercury, and we will get there again. We have an opportunity to have organic growth and to have some scale on a global basis to be a decent size player. Because ACRE are owned by a private equity company, we are brought into every opportunity: ComNet is a good example" Q: Do you see the M&A market being more competitive – more companies looking to acquire? Grillo: There's a lot of money chasing not-so-many deals, so evaluations can get expanded. But as interest rates creep up, it is definitely a challenge to find the right valuation, the right financing and the right strategic fit. It is a very strategic market. Q: There have been some big acquisitions lately. Were you guys involved at all in evaluating those opportunities? Grillo: Because we are owned by a private equity company, we are brought into every opportunity. An example of that was ComNet. I would not have been aware that the founder passed away two years ago and that there was this opportunity to own the business. So we look at everything; anything that's out there we look at. The biggest recent announcement in our world was S2 (being sold to UTC/Lenel), and, yeah, we looked at that. It didn't fit our profile – it was too expensive. Great business, and it'll be interesting to see how it fits into the UTC environment. There was also Isonas [which was recently sold to Allegion], but the size didn't add enough scale, but I like the technology. ComNet sells communication networking solutions and products, which is more attractive than video systems for ACRE Q: So what are you looking for in an acquisition? Grillo: It's hard for us to find something that moves the needle, and you have to find that right balance. Is it something we can digest and have the financing for, and also is there room on the back end? We are private equity-owned, so we know there will be an exit for our investors, too. So we have to find the right balance, good valuations, the right size and digestible. If you look at our acquisitions, we have done two "carve outs." The Vanderbilt name didn't exist until we bought the business from Ingersoll Rand, and then we bought the [intruder] business from Siemens. That's how Vanderbilt came about. You get a lot of value when you carve out a business, but there's a lot of work. In the case of Mercury or Access Control Technology (ACT) that we acquired; they were growing and profitable but they stretch your finances a lot more. So you have to find the right mix in there. Q: Does video interest ACRE at all? Grillo: We have to find the right balance, good valuations, the right size and digestible"ComNet is our video play. ComNet sells communication networking solutions and products, and 70 to 80 percent of that is used for video systems. But unlike cameras, which don't interest us, it's actually good margins, highly specialised repeat business and with good channel partners. So where are we going to play? Cameras – no (because of commoditisation). We have some recorder technology (from the Siemens acquisition) and we have the communication networking technology (with ComNet). On the software side, we have looked at a lot of the VMS companies, and a lot of them have been on the market. But the valuation expectations can be high because they are software companies. And we really believe in partnering as a good thing, too. If we integrate to Milestone or Salient or some of these companies, we will never lose an access control client because they chose a particular VMS. Q: ACRE is also looking to grow organically, isn't it? Grillo: From a technology perspective, we are a product company and we are continuing to bring new products to the market with the ComNet communication networking business and the access control business. And in Europe, we have a third leg of the stool, which is the very successful intrusion and burgular alarm business we acquired from Siemens (SPC products now sold under the Vanderbilt brand). That business continues to do well and is now one of the highest performing segments in our portfolio.The intrusion and burgular alarm continues to do well and is now one of the highest performing segments in our portfolio" Q: But you don't have to own a company to make it part of your solution. Grillo: An important word is integration. We have to integrate to all the wireless locks. We have to integrate to the VMS systems. But we don't have to own them. Q: How has the Mercury Security divestiture impacted the rest of your business? Grillo: It has opened up the opportunity for us to look at Mercury partners as possible acquisition targets without worrying about conflicts with the very good business of Mercury. We have more flexibility now compared to the Mercury era. Q: How will the economic cycle impact the security market? Grillo: Interest rates are a much bigger issue than the overall economic cycle. We talk a lot about it with our owners – clearly interest rates are tightening up. If you go out to do acquisitions or to borrow money to do something with your business, it will be tougher than it was two years ago, and it may get worse in the next two years. Security is less impacted by the economic cycle than some industries.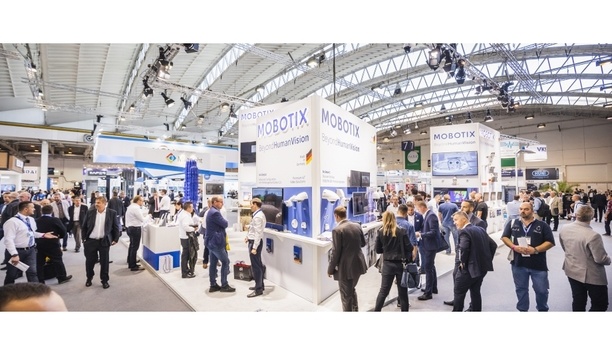 Security Essen 2018 witnessed 950 exhibitors from 43 countries to showcase innovations to over 36,000 visitors
Security Essen 2018 presented itself as the international source of inspiration for the industry. 950 exhibitors from 43 countries showed their innovations for increased safety and convenience to over 36,000 trade visitors from 125 nations at Messe Essen on topics ranging from cyber security to innovations for building security and new solutions for the protection of valuables. The representatives of the companies, associations and institutions were in great demand as discussion partners. There was strong need for information and investment from trade visitors as a result of current events such as hacker attacks, challenges involving access control at airports, the still-high number of break-ins and increasing legal requirements. The exhibitors praised the significantly increased percentage of international visitors (eight percent up) and the strong decision-making authority of the trade visitors. Trend-setting solutions Security Essen attracted more than 36,000 professional visitors – including experts from industry and installers "Security Essen has underlined its position as a trend-setting international trade fair for all aspects of security. We were able to welcome significantly more visitors from abroad – 125 nations, that's an impressive number", says Oliver P. Kuhrt, CEO of Messe Essen. "Protection – whether public or private, digital or analogue – is the central theme of our time. Our exhibitors provided answers to these challenges and presented trend-setting solutions. The high number of first-time exhibitors who showed their services to the specialist world indicates the importance of our trade fair as an independent platform for the security industry." There were more than 200 new exhibitors, including Hoppe AG, PwC Cyber Security Services and AEG ID. The trade fair attracted more than 36,000 professional visitors – predominantly including experts from industry, installers and participants from the security sector – who were characterised by greater internationality, a significant interest in new products and new business contacts as well as a strong willingness to invest. There were more than 200 new exhibitors, including Hoppe AG, PwC Cyber Security Services and AEG ID Numerous new products Around 40 percent of the visitors came from abroad (2016: 32). The 76 percent of visitors were decision-makers within their companies and one quarter prepared their investments at the trade fair or concluded contracts directly. After all, the economy is still excellent. Industry sales in Germany alone are estimated at around 17.2 billion euros – a two-year increase of 18 percent. 62 percent of visitors rated the economic situation in the security sector as good to very good. Over 90 percent were satisfied with their visit to the fair and want to recommend Security Essen to others. The relevance of Security Essen as a pulse monitor for the security industry was particularly evident in the numerous new products. Once again, the influence of digitisation became clear: access solutions are becoming smarter and rely on smartphones or biometric identification as keys. Evaluate video data faster Protection of data and networked access was an all-encompassing topic for numerous exhibitors and many lectures Artificial intelligence helps to evaluate video data faster and more accurately. Apps display unsecured windows in the smart home or help keep track of valuable contents of safes. The protection of data and networked access was an all-encompassing topic for numerous exhibitors and many lectures. The winners of the Security Innovation Award attracted a great deal of attention. Seven exhibitors were honoured with this award for their pioneering innovations. UrbanAlps convinced the jury with Stealth Key, a forgery-proof key from the 3D printer. The Jansen Tore burglar-proof sectional door with WK5 classification, which also received a prize, is especially secure – suitable, for example, for museums, hazardous material stores or military headquarters. Kötter Security received one of the coveted awards for the new emergency call and service control center, in which high-tech infrastructure and digital processes ensure the best possible customer security. New service facilities Security Essen was held for the first time in the modernised halls of Messe Essen, which will set new standards once the final construction phase is completed in 2019. Spacious, single-storey halls, plenty of daylight, the new glass entrance area and new service facilities such as the Business Club have already delighted exhibitors and visitors. Security Essen also provided optimal visitor and exhibitor communication with a new hall structure organised according to exhibition areas. The guests of Security Essen praised the division of the fair into key topics. The exhibition hall for Cyber Security and Economic Security celebrated a successful premiere. Exhibitors such as the Federal Office for Information Security, Telekom Security, Advancis Software & Services GmbH and the newly founded Federal Association for Critical Infrastructure Protection (BSKI) presented here. Numerous campaigns and events relating to the actual trade fair events offered visitors genuine added value Thematically suitable exhibitors Numerous campaigns and events relating to the actual trade fair events offered visitors genuine added value. Thus on the 'Day of training and further education', which was organised by the Federal Association of the Security Industry (BDSW) and Messe Essen, 300 participants of the security industry were provided with information on training possibilities and career opportunities. At the new Cyber Security Conference, Arne Schönbohm, President of the Federal Office for Information Security, spoke about cyber security as a challenge for politics, business and society. The computer scientist Jan Krissler, known as Starbug, was also a guest at the top-class conference. Gregor Gysi, member of the Bundestag of the German party 'Die Linke', discussed the economic importance of cash at the BMWL (Federal Association of Medium-Sized Value Logistics Companies) booth. In the security experts' forum, practical experts designed a non-stop programme with more than 90 presentations. The guided tours were expressly aimed at architects, planners, installers, operators, authorities and employees of construction and planning departments and stopped at thematically suitable exhibitors. Topic of digitisationCooperation between Western Business Exhibitions and Messe Essen offers a comprehensive platform for business The organisers are already setting the course for the next Security Essen, which will take place at Messe Essen from 22 to 25 September 2020. The new thematic hall structure will be further expanded and the topic of digitisation will be explored in greater depth. Numerous exhibitors have already confirmed their registration for the next event. 88 percent of the visitors have already stated their intention to participate in Security Essen 2020. The fair is also taking a further step towards internationalisation: From 9 to 11 April 2019 'The Security Event - powered by Security Essen' will take place for the first time in Birmingham, Great Britain. This cooperation between the British trade fair organiser Western Business Exhibitions and Messe Essen offers the European security industry a comprehensive platform for business in Great Britain. Over one hundred of the world's leading security brands are exhibiting. Excellent platform 950 exhibitors from 43 nations presented innovations in the field of civil security at Messe Essen. The projection for the last day of the fair estimated 36,000 visitors from 125 nations including conference participants, VIP guests, delegation participants and journalists (including FKM projection of 33.000). The proportion of professional visitors was 99 percent. The hall distribution was particularly great success this year Andreas Straubinger, Region Manager D/A/CH, Vanderbilt International GmbH said, "Our stand position in the new Hall 6 was a very good choice. Visitor footfall was above average and the results were even better than we saw at the last Security 2016 trade fair. We thought the hall distribution was a particularly great success this year. The number and quality of our D/A/CH trade fair contacts were very good; not only this but we were delighted to see how many trade fair visitors attended from around the world, which was a great fit for Vanderbilt's global orientation. The trade fair contributed to further developing the level of awareness of the Vanderbilt brand. We consider Security to be the leading trade fair for our industry. It is an excellent platform from which to present our solutions to a broad audience." Extremely well informed Security Essen set up its own exhibition hall for cyber security this year for the first time, to us it was a logical step to come and present our products" Bernd Hohlfeld, Management Board, ALVARA Cash Management Group AG commented, "For us, Security Essen has been our most successful trade fair to date. The high levels of demand for our ALVARA Logistic App and 'Digital Driver Legitimation' were one reason, but not the only reason by any means. In particular, the BMWL joint stand brought together all of the stakeholders in cash services, offering an overall solution for efficient cash circulation. The joint stand was well placed not only to present the route to innovation but also to confirm it. The concept is very impressive and we will be back in 2020." Knud Brandis, Managing Director of PwC Cyber Security Services GmbH said, "PwC Cyber Security Services GmbH is Germany's leading consultancy firm for data security. As Security Essen set up its own exhibition hall for cyber security this year for the first time, to us it was a logical step to come and present our products and services here. The topics which were in particularly high demand were information security, data protection, emergency services and cyber security. The trade visitors were extremely well informed and precisely our target audience." Invaluable validation stamp Sebastian Mosbacher, Managing Director, Stölting Service Group commented, "Stölting Security was extremely satisfied with Security Essen 2018 in Essen. As a large security services provider operating in Germany, we were able to present our services and position ourselves in the best possible manner. The second day saw high footfall and was of great significance for us as a trans-regional personnel service provider operating in the sector of cleaning, security and staffing. Stölting Service Group will be back in 2020!" Dr. Alejandro Ojeda, CEO and Founder of UrbanAlps AG said, "Security Essen was beyond our wildest expectations; it has been one of our best platforms to get in direct contact with our target audience at an international level. Furthermore, winning the Security Innovation Award 2018 for our core product the Stealth Key, the worlds' first 3D metal printed key, has been an invaluable validation stamp from arguably the world's leading security fair. It is clearly the place to be for security and we eagerly look forward to come back once again in 2020." Topics discussed at Security Essen were information security, data protection, emergency services and cyber security Convenient contactless handles Rainer Schratz, Marketing Manager, HOPPE AG, Stadtallendorf commented, "HOPPE presented at Security Essen for the first time this year – and so far, we are extremely satisfied with the results of the trade fair. Security Essen is a good platform for HOPPE innovations and expertise in the field of protection and amenities; this is also clear from the high number of contacts we made at the trade fair – both with customers as well as visitors who came from segments which are new to us, for example from the electrical wholesale trade." "Of course, the quality of the new contacts can only be evaluated after the trade fair but we are delighted with the high level of interest shown by visitors in our products – both from trade visitors and from the media. Visitors were particularly appreciative of our innovations such as the burglar-proof window handles SecuForte with automatic locking function and convenient contactless front door handles or the wireless window handle offering central locking." Diverse possibilities offered Current aspects such as 'Security technology in the smart home' and 'Digitisation and cyber security' were afforded a great deal of attention" Norbert Schaaf, Chairman of the Federal Association of Security Technology (BHE) and Chairman of the Advisory Board for Security Essen said, "Trade fair visitors from around the world were able to seek information about the diverse possibilities offered by modern security technology from around 950 exhibitors. The new layout, with six primary areas, also received very positive feedback. The profile of the Security trade fair offers the right background for the entire security industry." "As a specialist trade fair, it specialises in security and therefore offers the ideal platform for providers and users to share information and views. Current aspects such as 'Security technology in the smart home' and 'Digitisation and cyber security' were afforded a great deal of attention. The innovative spirit of the security providers also became particularly clear at the presentation ceremony of the Security Innovation Awards 2018." Secured connectivity platform Serge Coppens d'Eeckenbrugge, Regional Manager BNL - DACH, Managing Director DACH, UTC Fire & Security commented, "Smart buildings and smart homes were the focal point of this year's Security Essen. Thanks to UltraSync, the new secured connectivity platform, integrated smart home or smart building security solutions can be managed using the internet. UTC Fire & Security presented their Lenel range, which offers various security technologies (video, access, fire and burglary), which are integrated into both the home and larger-scale environments in a user-friendly manner." "The trade fair offered us the ideal platform to present our upcoming new product range of cable and wireless fire alarm systems. The feedback we received from both the domestic market and neighbouring countries was outstanding. The relaxed stand design provided the perfect environment for intense yet enjoyable conversations. Security Essen was very successful for us and we are looking forward to taking part again." The relaxed stand design provided the perfect environment for intense yet enjoyable conversations Digital burglary protection Dr. Florian Scharr, Press Spokesman, VdS Schadenverhütung GmbH said, "Our goals were surpassed at Security Essen. At times, our stand was besieged! The burglar protection was particularly important and the topic of digital burglary protection was in high demand, which was very pleasing. We are delighted that so many industry representatives as well as numerous installers and planners came to find out more about VdS. Security Essen is a very important trade fair for us." For the first time, the three security associations -BDGW, BDSW and BDLS – presented themselves together at Security Essen" Dr. Harald Olschok, Managing Director, BDSW Bundesverband der Sicherheitswirtschaft commented, "Once again we can look back on a successful trade fair week. For the first time, the three security associations – Federal Association of German Money and Value Services (BDGW), Association of private security industry (BDSW) and Federal Association of Aviation Security Companies (BDLS) – presented themselves together at Security Essen." Buy something specific "The expert visitors and interested guests were informed about the work of the security associations through various events and lectures in the trade fair forums. Alone on the 'Day of training and further education', which takes place in cooperation with Messe Essen, around 300 visitors again took part." Friederike Nielsen, VP of Marketing, Dedrone GmbH said, "Two years ago, our subject area 'protection from civil drones' was still very new. Even then, we made a great deal of interesting contacts with German and international customers and partners at Security Essen. Since then, our market has seen a great deal of additional growth. A great deal of visitors has come to our stand with a specific intention – many of them have an intention to buy something specific. We are leaving the trade fair very satisfied and will definitely be back."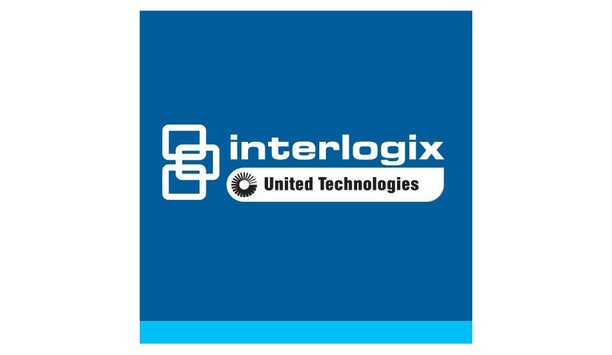 Bellit Security adopts Interlogix's ZeroWire and UltraSync smart home technologies
The latest generation ZeroWire and UltraSync technologies from Interlogix, a brand represented by UTC Fire & Security UK Ltd in the United Kingdom, are the solutions being used by leading security provider Bellit Security. UltraSync's app-controlled and ZeroWire's wireless packages bring together intruder, video and home automation features and add the advantage of 24/7 control via the user's mobile phone. Bellit Security Managing Director Daniel Halenko believes they are 'game-changing' products. "ZeroWire and UltraSync together give homeowners exactly the right mix of affordability, ease of use and convenience. This is a significant upgrade on what we've seen before and a major opportunity to shake up the industry." Smart phone and central monitoring options "From our first completed projects, we could see how much customers love the technology – it really excites them" The ZeroWire panel, along with its associated UltraSync app, is designed to be monitored either through the user's smart phone or via connection to a central monitoring station. Configuring ZeroWire is simple and based upon the concept of 'scenes.' A scene encapsulates a group of up to 16 actions, such as turning on the lights or disarming the system, which can then be triggered either manually, through a system event such as an alarm, or via a time schedule. A typical scene might be to turn off lights, lock locks and shut the garage door when leaving. Another scene might be to activate a sounder, start a camera recording and send an email when a sensor detects an intruder. "From our first completed projects, we could see how much customers love the technology – it really excites them," says Halenko. "We are incredibly positive about its potential." Residential installations Blackburn-based Bellit Security has already begun investing in marketing ZeroWire smart home systems. One of their latest projects is a new, high-end residential property and it illustrates why this new technology is so appealing. The homeowner is a single mother with two teenagers who needed a solution that would not only provide peace of mind but make her busy life easier. For her, it was about home-management and life-management as much as security. Her previous property had been seriously damaged by a flood caused by a frozen pipe. She loved that, with Z-Wave controlled valves installed, the ZeroWire smart home system not only detects flooding but can automatically turn the main water supply off. She doesn't have to be at home to turn off the water supply and doesn't even have to know where the stop-valve is - just one example of the kind of control she now has over her property. This feature alone will be a major attraction for other customers, such as those with blocks of apartments to manage. Also at her property, Bellit Security installed two internal wireless cameras, wireless door and window contacts, and three wireless Passive Infra Red (PIR) detectors. All wirelessly signal back to the ZeroWire panel, which can then communicate with either a central monitoring station or a mobile phone, depending on the customer's wishes. In this case, the homeowner used the UltraSync app from her mobile phone to view her cameras, see the status of the intruder system and control items such as lights and thermostats. Smart home functionality provides a means for a mother to check in on her home, and her teenage children, wherever she is Remote monitoring Smart home functionality provides a means for a mother to check in on her home, and her teenage children, wherever she is. This doesn't mean spying on family members but getting phone notifications that somebody has arrived home safely at the time they are expected. For people looking after potentially vulnerable family members, the benefits are also clear. The UltraSync app, using geo-location technology paired with a smartphone's GPS, can advise the ZeroWire panel when a user has left or returned to a predefined physical location. Another added feature: the ZeroWire panel can automatically turn off Z-Wave lights when the user has left home and then turn the lights back on as the user returns home. This is done by the user putting a "geo-fence" around the house at the desired distance, so the home 'wakes up' and is ready to welcome them when they arrive. This includes things like the lights and heat turning on and the alarm system turning off. No longer would a homeowner have to search for their keys while the security system counts down to activation. Mobile alarm notifications Lastly, the ZeroWire can "push," or send, alarm notifications to the homeowner's mobile phone. When the system detects an intruder (or any specified alarm event), it sends a message to the user's mobile phone. The user can then view the cameras, check whether there's a problem and make an informed decision about how to respond, including contacting emergency services if necessary. "Bellit Security is a great example of how security providers are using UTC Fire & Security technology to offer customers exciting, life-enhancing smart home solutions," says Kevin Swann, managing director, UTC Fire & Security UK Ltd. "Now, with ZeroWire and UltraSync, homeowners can manage their properties remotely and have convenience, control and peace of mind. These are solutions that consumers will embrace because they enhance their busy lives in a very obvious way." It's a message UTC Fire & Security and many security providers are convinced the industry – and its customers - are not only ready for but keen to hear. Smart home automation is attracting a lot of attention these days, within the security sector and beyond Smart home automation systems Smart home automation is attracting a lot of attention these days, within the security sector and beyond, with companies such as Apple and Google developing visions for consumer lifestyles that are transformed by the Internet of Things. But with its established position in both the security and fire segments – which are subject to well-established commercial standards – UTC Fire & Security is well-placed to be among the industry leaders. These innovative offerings reflect that. For communications, ZeroWire utilises IP, WiFi and optional GSM connections. The non-proprietary Z-Wave protocol is supported, which gives access to over 1,700 third party products such as thermostats, locks and lights. With EN Grade 2 and PD6662 accreditation, ZeroWire meets the required standards for police response to alarms if required. The ZeroWire range of wireless peripherals includes indoor and outdoor cameras, a smoke detector, door/window sensors, indoor and outdoor sirens, a range of PIR detectors and a two-way key fob. With support of the Z-Wave protocol, this extends support to include third-party products such as thermostats, locks, plugs and dimmers. ZeroWire provides a single platform for both home security and automation. ZeroWire and UltraSync provide homeowners with a proven smart home automation system Easy installations Ease of installation and on-going support has been a major consideration in the design philosophy of ZeroWire. All sensors are connected wirelessly so no wiring is required. Additionally, the UltraSync capability means that communication with a central monitoring station is established simply by plugging in the network cable and the ZeroWire unit 'dials home' itself, via the cloud, without the need for any IT knowledge such as port forwarding. Once installed, with the plug and play remote connection established, support such as configuration changes or firmware updates can be handled remotely. ZeroWire and UltraSync provide homeowners with a proven smart home automation system, incorporating a traditional security capability along with control of a wide range of additional products such as camera and thermostats. Allowing ease of mind and convenience for a variety of customers, regardless of location.
Featured white papers
A blind spot in governance, risk and compliance
Download
H.265 High Efficiency Coding: Video compression for security applications
Download
How to overcome the storage challenges of adopting surveillance AI
Download