CCTV camera mount products updated recently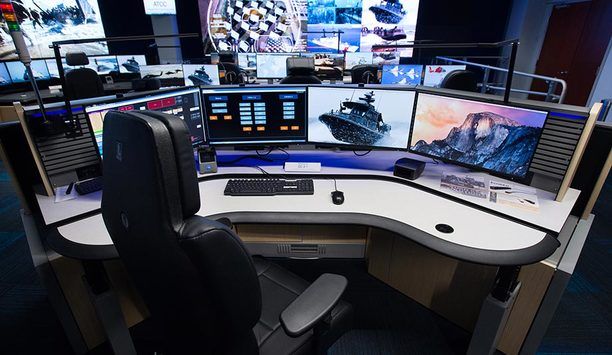 Ergonomic standards increase control room productivity
Ergonomics are a critical, but often misunderstood aspect of designing control rooms for security. Ergonomics have a deep impact on the integrity of an operation, and the issue goes beyond the control room furniture. Matko Papic, Chief Technology Officer of Evans Consoles, divides ergonomics into three areas: physical (reach zones, touch points, monitors); cognitive (the individual's ability to process information without overlooking a critical element) and organisational (how the facility operates in various situations; e.g., is it adequately designed for an emergency event?). He says the Evans approach is to determine the precise placement required for each element an operator needs, and then to design and build console furniture to position it there. Basically, the idea is to tailor the control room to the operation. What tasks must an operator perform? Are they manageable or should they be divided up among several operators? Control room design should accommodate the need to collaborate, and be flexible enough to adapt to various situations. It all begins with understanding the information that needs to be processed, says Papic. Increased productivity in the workplace Because personnel are often stationed at a specific console, desk or workstation for long hours, physical problems and productivity issues can result, says Jim Coleman, National Sales Manager, AFC Industries. Ergonomically designed furniture and related products have been proven to increase productivity and alleviate physical stress in the workplace. Ergonomic furniture solutions are crafted for the ultimate in safety, adaptability, comfort and functionality. Coleman says AFC Industries can tailor furniture to specific needs and environment. For example, a height-adjustable workstation can be combined with adjustable monitor arm mounts to create a relaxed, comfortable environment. Furniture offers modern designs, comfortable ergonomics, and comprehensive features. Rugged materials withstand the 24/7 use of command control centres. Health benefits of ergonomic workstations A sedentary office environment is often an unhealthy one. "For people who sit most of the day, their risk of heart attack is about the same as smoking," says Martha Grogan, Cardiologist at the Mayo Clinic. Ongoing research and studies have shown that a change in posture (i.e., using ergonomic sit-to-stand workstations) is an effective means to combat these negative health issues. Using sit-to-stand workstations helps to eliminate musculoskeletal disorders caused by long-term sitting. They can also improve productivity and focus from the increased blood flow. Energy levels can rise and employees burn more calories. Control room design should accommodate the need to collaborate and be flexible enough to adapt to various situations "The ergonomic environment we create for control rooms involves considering every need of the staff at each workstation and their equipment, as well as workflow within the entire room," says Coleman. "From the proper setting of screen focal lengths to sound absorption and glare reduction, each requirement and phase of a control room design is a necessary process to ensure the protection and safety of people and property." Emergency operations centre "The military has figured out that you are more alert when you are standing," says Randy Smith, President of Winsted, and the realisation is guiding emergency operations centre (EOC) design toward sit-stand. "As soon as there is an emergency, everybody stands up," Smith adds. Designing EOC environments also requires systems be integrated with annunciating signal lights to facilitate communication among operators. Winsted's sit-stand consoles can be combined with a motorised M-View monitor wall mount, enabling a 60-inch wall monitor to be raised and lowered to match the positioning of the sit-stand console. Larger, wall-mounted screens are easier to use for operators, since a larger monitor size can make it easier to read text on a screen, for example. Combining the larger monitor with sit-stand capabilities provides the best of both options. Many operators today stand for 50 percent of their day, says Smith. Ergonomic standards guide the design of Winsted's control room consoles, including ISO 11064 standards for the design of control centres. The furniture also is designed to accommodate industrial wire management (larger wire bundles), unlike furniture that might be bought in an office supply store. Read part 3 of our Control Rooms series here {##Poll37 - How well do you incorporate ergonomics into your control rooms?##}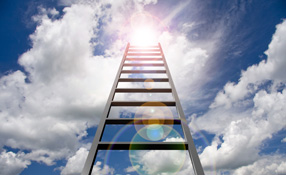 Improving security system installations with Acceptance Testing
Significant technological advancements have created endless possibilities in how security is not only deployed, but also leveraged by the end user – the customer. For example, customers can now view surveillance at eight different offices in eight different states from a single, central location. A security director can manage an enterprise-wide access control system, including revoking or granting access control privileges, for 10,000 global employees from a company's headquarters. However, with that increased level of system sophistication comes an added level of complexity. After successfully completing the installation of a security system, integrators are now expected to formally and contractually prove that the system works as outlined in the project specification document. Tom Feilen, Director of National Accounts for Koorsen Security Technology explains that this formal checks and balance process is gaining momentum in the security industry. The step-by-step process of Acceptance Testing is more commonly being written into bid specifications, especially for projects that require the expertise of an engineer and/or architect. Simply put, it is a way for the end user to make sure the system they paid for works properly and is delivered by the integrator as outlined in the project's request for proposal. While Acceptance Testing can be a time consuming process, it is a valuable industry tool. It is estimated that at least 95 per cent of integrated security systems today have been brought through the Acceptance Testing process. Security systems have become more complicated in recent years. The introduction of IP-based, enterprise-wide and integrated solutions have all opened the door to more sophisticated access control and surveillance systems than ever thought possible. This process can vary depending upon the size of the project, but for a larger scale project, it is not uncommon for Acceptance Testing to take several weeks from start to finish. This timeline can be especially lengthy when the project involves hundreds of devices, such as access control readers, surveillance cameras, video recorders, intrusion sensors, and intercom systems. Most integrated security systems today have been brought through the Acceptance Testing process What is involved in the Acceptance Testing process? While the specific process can vary from integrator to integrator, many follow a similar process with their customer to ensure the system works accurately and that the customer has the proper certification documentation. The initial part of the process typically involves generating a report of each device installed as part of the system. This list enables the systems integrator to systematically test each device ensuring that individual devices are not specific points of failure for the overall system. For example, in a building equipped with a system that automatically releases the egress doors upon the fire alarm activation, it is important to make sure each door's electro-magnetic locking system is operating properly. The systems integrator would not only test that a door releases when the fire alarm sounds, but also to make sure the access control system is notified if the door is propped open or held open longer than in normal usage parameters. For a door that is also monitored by a surveillance camera, part of the testing would also involve making sure that an image being transmitted to a video monitor is coming from the correct surveillance camera and that the actual angle of the image is what the customer has requested and is correctly labelled as such. If a device does not function as it should, it is then added to a punch list that would require the systems integrator to repair that device within a certain period of time. Once repairs are made, the system integrator would then submit a letter to the client stating that every device has been tested and works properly. It is also important for the integrator that once the testing process is complete to obtain a customer sign off (Certificate of Acceptance) on all systems tested and documentation provided. This limits liability once the system is turned over. From a safety perspective, Acceptance Testing is also used to verify that T-bars and safety chains are installed on cameras that are mounted in drop ceilings. It can confirm that panels are mounted in a room that is properly heated and cooled to avoid major temperature swings. Also, as part of the Acceptance Testing checklist, it can insure that power supplies that drive all the security systems are properly rated with the recommended batteries for back-up. And, that emergency exist devices or card readers are not mounted more than 48-inches above ground. An Acceptance Testing process serves to protect the end user's investment After the project is complete, Acceptance Testing protects both parties involved against liability issues. One example is if the building has a fire and the functionality of the life safety system comes into question. Acceptance Testing can be used to prove that the system was able to function as specified and dispel any concerns about its performance. At that time, all close out sheets are turned in, along with as-built drawings and a manual providing a complete listing of each device and system installed. Today, these manuals not only come in paper form as part of a large binder, but also digital files saved to a disc. The benefit of providing the customer with a binder or documentation of the system is that should the end user/customer replace the person who manages security at the company, valuable information will not leave with that former employee. While this checklist to close out a project may appear trivial at first, it is an important part of the security project process. By implementing an Acceptance Testing program, it serves to protect the end user's investment, ensuring that the systems integrators hired for the project is knowledgeable and provides quality work. For the integrator, it helps towards the end goal of a satisfied customer. AMAG introduces Symmetry CompleteView 4.5 VMS and PowerProtect NVRs
AMAG Technology announces the release of Symmetry CompleteView Video Management System version 4.5 and four new Symmetry PowerProtect NVRs. Earlier this year AMAG announced a deepened partnership with Salient Systems, Inc. where AMAG now offers Salient's CompleteView VMS, PowerProtect NVRs and TouchView Mobile App video solutions as part of the Symmetry product line. This is the first software upgrade and NVR addition since the initial announcement in March. Symmetry CompleteView 4.5 "Symmetry CompleteView 4.5 delivers advanced capabilities such as dynamic video management tools to support and streamline complex enterprise deployments, yet remains affordable to provide a powerful standalone system for any size organisation," said AMAG Technology, Senior Product Manager-Video, Jim Murray. Symmetry CompleteView VMS 4.5 includes a suite of software tools called Dynamic Video Management. Designed to increase efficiency and enhance the end user's experience, the suite offers: Dynamic Resolution Scaling - DRS sizes the video stream to match the display size of the viewing client, (monitor, tablet or phone) reducing bandwidth consumption. Dynamic Video Decoding - DVD saves CPU usage by controlling server processing for camera streams based on live viewing or server motion detection settings. Dynamic Frame Throttling - DFT allows the server to monitor camera video queues balancing load and latency without affecting recorded video. Symmetry CompleteView 4.5 also offers a new Web Client that is HTTP/HTTPS capable with native H.264 live and playback support with enhanced viewing features for the ultra-fast display of video feeds. Users can view multiple cameras simultaneously from multiple Symmetry PowerProtect NVRs located throughout the globe via a single web client video matrix. The Web Client also provides cross browser support, including: Internet Explorer, Firefox, Chrome, and Safari; increasing access to the video management software from virtually anywhere on any device. It will also support multiple languages including: English, French, German, Italian, Portuguese and Spanish. Symmetry TouchView Mobile app Symmetry TouchView Mobile app's new cross platform capability allows users to create configurations in the app and transfer them to the Web Client for use, providing flexible configuration compatibility. Users can export the web client configuration, which could contain saved video server connections, camera layouts, and video matrix window setup and quickly import it into a mobile iOS or Android mobile device. When you combine Dynamic Resolution Scaling with Symmetry TouchView Mobile apps, Symmetry CompleteView delivers the fastest call up of megapixel resolution video over remote internet connections in the industry today. Symmetry CompleteView 4.5 also supports: Http/Https capability Fisheye cameras and dewarping feature set Mac devices, including Safari browser Camera based motion detection with Symmetry, Arecont, Axis, Bosch, HikVision, Samsung, Sightlogix and VideoIQ (Avigilon) New Symmetry PowerProtect NVRs Introducing the new Symmetry PowerMicro NVR with ultra-compact chassis. The Symmetry PowerMicro NVR is powered by an Intel Core i3 series CPU with 4GB memory and a 1TB hard drive. It is the smallest form factor in the Symmetry PowerProtect platform line, and is designed to address space constrained deployments. It is perfect for desktop use, mounting under a counter or securing to a video monitor. Symmetry PowerPro-R, Symmetry Power Plus, and Symmetry PowerUltra NVRs, all two unit rack mounts, offer faster performance and more storage capacity at a reduced cost. Each NVR contains 40% - 47% higher storage capacity with up to 66TB of RAID 5 video storage. Quad NICs allow users to isolate office networks from IP camera networks for added security, setup dual NICs in tandem to boost transfer speed or set up multiple IP camera networks. Also, the Symmetry PowerPro-R's chassis size was decreased from a 4 unit to 2 unit rack mount, increasing efficiency in installation and real-estate. AMAG Technology, a G4S company, delivers access control and video management solutions to companies of all industries and sizes. G4S provides a wide array of products and services to solve any security need.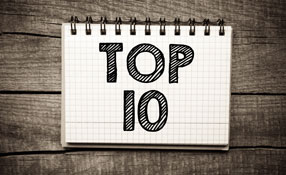 The year in mergers and acquisitions: Top 10 of 2014
2014 was a year for eye-popping merger and acquisition (M&A) activity in the security space. The big deals of the year included some of the largest names in the industry. One name is larger than any in the security market – Google, which made not one but two acquisitions this year that could impact the future security market. It was also the year that a smaller player in the video camera market (although a huge familiar brand overall) bought a large, open systems VMS company (to almost everyone's surprise). There was major activity on both sides of the Atlantic, impacting a wide range of industry sectors, from video to access control to home security. It was a year for acquisition and reinvention, for mergers and management refocus. And it was the year that Samsung stopped owning Samsung Techwin. Let's take a look at the Top 10 M&A stories of 2014 … 1. Canon Acquires Milestone When Canon, a fairly small player in the video surveillance market, announced plans for its European subsidiary to buy open systems company Milestone Systems, it sent shock waves through the market. Obviously Canon is signalling its intent to become a larger player in surveillance, but what does the move mean for the long-term viability of Milestone's open systems approach? Can an open systems company be owned by a camera company and keep its business approach intact? Yes, according to the Milestone announcement: "Canon respects how we built our business with our partners and supports our strategy of providing open platform solutions." 2. Vanderbilt Acquires Siemens' Security Products Siemens' Security Products is well known in Europe, including familiar and established brands such as Bewator and Cotag in access control and Alarmcom and Europlex in the intrusion alarm sector. But who is Vanderbilt Industries? It's a fairly new U.S. company created around the acquisition in 2012 of the Schlage Security Management Systems (SMS) access control product line from Ingersoll Rand. The Siemens acquisition makes them instantly a global player. The move expands the global reach of Vanderbilt's parent company, ACRE Ltd., and greatly enhances its technology capabilities and product portfolio. 3. Avigilon Acquires VideoIQ 2014 began with news that HD surveillance company Avigilon Corp. had agreed to buy video analytics company VideoIQ for cash consideration of $32 million. Avigilon moved quickly to incorporate VideoIQ's technology into its product line, highlighting video analytics (including the Rialto analytics appliances) along with other technologies at ISC West, IFSEC and trade shows throughout the year. Avigilon is positioning its "adaptive" analytics as a way to simplify total system operation, delivering only the information an end user needs rather than a flood of video images. 2014 saw major activity on both sides of the Atlantic, impacting a wide range of industry sectors, from video to access control to home security 4. HID Global Acquires Lumidigm HID Global is an undisputed worldwide leader in secure identity solutions, so it was big news when HID acquired a biometrics company in February. More accustomed to interfacing with biometrics technologies than owning them, HID's acquisition of Lumidigm reflects a high level of confidence in the company's multispectral imaging technology, which uses multiple light spectrums and advanced polarisation techniques to extract unique fingerprint characteristics from both the surface and subsurface of the skin. The system can authenticate identities with a high degree of certainty (and even in non-ideal environments where fingers can get dirty or greasy.) 5. Vicon and IQinVision Merge Vicon Industries and IQinVision announced a merger agreement in the spring to create a global provider of integrated solutions to the video security market. Vicon has long been known for designing and producing (mostly proprietary) video security and surveillance systems. IQinVision designs and produces high performance HD megapixel IP cameras. There are high hopes for the combined company, including continuing a camera line branded IQinVision and transitioning to an open systems approach with an emphasis on extracting business information from video streams. 6. Anixter Acquires Tri-Ed It was a milestone for Anixter International, the largest acquisition in the global distributor's 57-year history. When Anixter bought Tri-Ed for $420 million, the acquiring company emphasised the opportunity to accelerate implementation of IP video and access control by the new Tri-Ed customer base, previously more focused on analogue. Tri-Ed, independent distributor of security and low-voltage technology products, sells 110,000 different products to 2,000 active dealers and integrators through 61 branches and two technical sales centres located throughout North America. Anixter is a global distributor of communications and security products, electrical and electronic wire and cable, fasteners and other small components. 7. Google Acquires Nest Labs It makes headlines when Google does anything, and Google's entry into the home systems market is no different. Therefore, everyone noticed when Google acquired Nest Labs, a designer and manufacturer of sensor-driven, Wi-Fi-enabled, self-learning, programmable thermostats and smoke detectors. Many observers saw the $3.2 billion transaction as providing a critical foothold into the home systems market. Announced in January and closed the following month, the acquisition set the stage for another acquisition that would serve as further evidence of Google's intent to be a dominant player in the home systems market ... The big deals of 2014 included some of the largest names in the industry 8. Nest Labs Acquires Dropcam Google-owned Nest Labs, Inc announced that it had entered into an agreement to buy Dropcam for $555 million in cash, subject to adjustments. DropCam provides do-it-yourself IP video cameras for the home environment – and another foothold for Google. 9. Kaba Holding Acquires Keyscan Emblematic of the continuing consolidation in the access control market was acquisition of Keyscan Inc., a Canadian provider of networked access control solutions, by Kaba Holding AG, based in Switzerland. The Keyscan brand presence will be maintained, operating as a separate division of Kaba's ADS Americas Group. 10. Hanhwa To Buy Largest Interest in Samsung Techwin When Samsung sells its interest in Samsung Techwin, it's bound to be news, even as the company's management insists everything is business as usual. It was just a stock transaction (they say), and Samsung Techwin (which was always separate from the larger Samsung Electronics) will continue on its successful course in the video surveillance market. Korean conglomerate Hanwha Holdings announced in late November its 32.4 percent ownership in the video surveillance company (as part of a larger sale of Samsung Techwin's defence and chemical affiliates). What about the Samsung name? Management assures the market the valuable and well-known brand will remain intact. See the full coverage of 2014/2015 Review and Forecast articles here

SourceSecurity.com attends Avigilon's Video Analytics launch event in London
The HD video appliance combines a PoE network switch along with full video management server SourceSecurity.com recently attended Avigilon's Video Analytics launch event at the High Commission of Canada in London to discover more about the latest additions to the company's product portfolio. The event began with a presentation by Mark Buckland, Regional Sales Manager at Avigilon, on the benefits of the latest product in the analytics range, the HD Video Appliance Series. The appliance, which combines a Power-over-Ethernet (PoE) network switch along with a full video management server and client software capabilities, offers full viewing and system administration in a single compact form factor. The HD Video Appliance is powered by Avigilon Control Center (ACC) which comes pre-installed and configured to provide immediate benefits, including intelligent bandwidth, storage management and faster search times. Buckland discussed how the innovative features of the HD Video Appliance series mean it is ideal for small and medium-sized businesses as well as larger enterprises. The 8-port model is suitable for small-scale video surveillance, while the HD Video Appliance Pro 16- and 24-port models offer a comprehensive platform for mid- to large-sized applications. In terms of storage, the HD Video Appliance series provides maximum flexibility. The appliance offers up to 12 TB of RAID 5 storage and supports a wide range of camera resolutions, including Avigilon's HD Pro camera series. The appliance is not only compatible with Avigilon cameras but also with third-party IP cameras and backwards compatible with analogue cameras. This flexibility is further emphasised by the unit's capability of being used as a standalone installation or as part of a multi-site configuration using the enterprise-level features of ACC's open platform. The integrated self-learning adaptive analytics solution means cameras automatically adapt to scene changes without the need for manual calibration Brian Karas, Applications Engineer – Video Analytics at Avigilon, gave an overview of the advantages offered by the company's adaptive analytics technology, which is now embedded in its HD Dome and Bullet camera. The technology is a result of the ongoing integration between VideoIQ and Avigilon products following the former's acquisition by Avigilon in January this year. The integrated self-learning adaptive analytics solution means cameras automatically adapt to scene changes without the need for manual calibration, facilitating easy installation and delivering a new level of performance. The cameras are available in 1, 2 and 3 MP resolutions and are fully integrated with the latest version of the ACC 5.4 software, enabling more than just monitoring, search and recording of video analytic events, but also complete analytics configuration and management. The ability to detect people and vehicles instantly via an alert system means users can pre-empt criminal activity and detect intervene before a crime is committed. Karas explained the many applications where Avigilon's adaptive analytics solution can be of benefit. In hospitals, for example, Karas said the technology can be used to detect loitering outside of entrances and in staff parking lots out of hours as well as detect a lack of staff activity in critical areas. Other examples of relevant applications include in public areas, schools and car dealerships. The presentation was rounded off with a reiteration of the reliability and cost-effectiveness of Avigilon's adaptive analytics. Karas said investing in Avigilon's intelligent technology means false alarms are a rarity and the distance covered by the cameras is much greater than many other devices on the market. Importantly, the cameras can also be installed alongside existing cameras to update existing systems and increase coverage and efficiency, he added.