Arecont Vision CCTV Mounts
(33)
CCTV camera mount products updated recently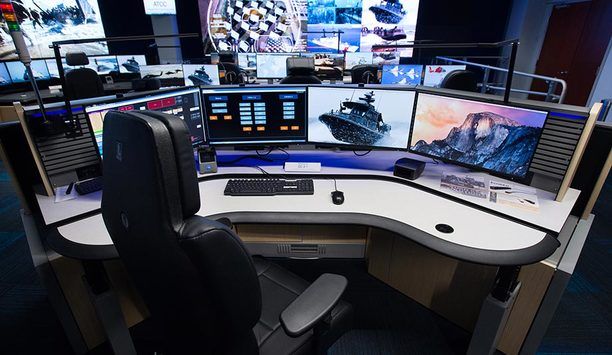 Ergonomic standards increase control room productivity
Ergonomics are a critical, but often misunderstood aspect of designing control rooms for security. Ergonomics have a deep impact on the integrity of an operation, and the issue goes beyond the control room furniture. Matko Papic, Chief Technology Officer of Evans Consoles, divides ergonomics into three areas: physical (reach zones, touch points, monitors); cognitive (the individual's ability to process information without overlooking a critical element) and organisational (how the facility operates in various situations; e.g., is it adequately designed for an emergency event?). He says the Evans approach is to determine the precise placement required for each element an operator needs, and then to design and build console furniture to position it there. Basically, the idea is to tailor the control room to the operation. What tasks must an operator perform? Are they manageable or should they be divided up among several operators? Control room design should accommodate the need to collaborate, and be flexible enough to adapt to various situations. It all begins with understanding the information that needs to be processed, says Papic. Increased productivity in the workplace Because personnel are often stationed at a specific console, desk or workstation for long hours, physical problems and productivity issues can result, says Jim Coleman, National Sales Manager, AFC Industries. Ergonomically designed furniture and related products have been proven to increase productivity and alleviate physical stress in the workplace. Ergonomic furniture solutions are crafted for the ultimate in safety, adaptability, comfort and functionality. Coleman says AFC Industries can tailor furniture to specific needs and environment. For example, a height-adjustable workstation can be combined with adjustable monitor arm mounts to create a relaxed, comfortable environment. Furniture offers modern designs, comfortable ergonomics, and comprehensive features. Rugged materials withstand the 24/7 use of command control centres. Health benefits of ergonomic workstations A sedentary office environment is often an unhealthy one. "For people who sit most of the day, their risk of heart attack is about the same as smoking," says Martha Grogan, Cardiologist at the Mayo Clinic. Ongoing research and studies have shown that a change in posture (i.e., using ergonomic sit-to-stand workstations) is an effective means to combat these negative health issues. Using sit-to-stand workstations helps to eliminate musculoskeletal disorders caused by long-term sitting. They can also improve productivity and focus from the increased blood flow. Energy levels can rise and employees burn more calories. Control room design should accommodate the need to collaborate and be flexible enough to adapt to various situations "The ergonomic environment we create for control rooms involves considering every need of the staff at each workstation and their equipment, as well as workflow within the entire room," says Coleman. "From the proper setting of screen focal lengths to sound absorption and glare reduction, each requirement and phase of a control room design is a necessary process to ensure the protection and safety of people and property." Emergency operations centre "The military has figured out that you are more alert when you are standing," says Randy Smith, President of Winsted, and the realisation is guiding emergency operations centre (EOC) design toward sit-stand. "As soon as there is an emergency, everybody stands up," Smith adds. Designing EOC environments also requires systems be integrated with annunciating signal lights to facilitate communication among operators. Winsted's sit-stand consoles can be combined with a motorised M-View monitor wall mount, enabling a 60-inch wall monitor to be raised and lowered to match the positioning of the sit-stand console. Larger, wall-mounted screens are easier to use for operators, since a larger monitor size can make it easier to read text on a screen, for example. Combining the larger monitor with sit-stand capabilities provides the best of both options. Many operators today stand for 50 percent of their day, says Smith. Ergonomic standards guide the design of Winsted's control room consoles, including ISO 11064 standards for the design of control centres. The furniture also is designed to accommodate industrial wire management (larger wire bundles), unlike furniture that might be bought in an office supply store. Read part 3 of our Control Rooms series here {##Poll37 - How well do you incorporate ergonomics into your control rooms?##}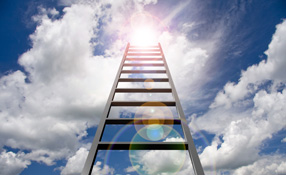 Improving security system installations with Acceptance Testing
Significant technological advancements have created endless possibilities in how security is not only deployed, but also leveraged by the end user – the customer. For example, customers can now view surveillance at eight different offices in eight different states from a single, central location. A security director can manage an enterprise-wide access control system, including revoking or granting access control privileges, for 10,000 global employees from a company's headquarters. However, with that increased level of system sophistication comes an added level of complexity. After successfully completing the installation of a security system, integrators are now expected to formally and contractually prove that the system works as outlined in the project specification document. Tom Feilen, Director of National Accounts for Koorsen Security Technology explains that this formal checks and balance process is gaining momentum in the security industry. The step-by-step process of Acceptance Testing is more commonly being written into bid specifications, especially for projects that require the expertise of an engineer and/or architect. Simply put, it is a way for the end user to make sure the system they paid for works properly and is delivered by the integrator as outlined in the project's request for proposal. While Acceptance Testing can be a time consuming process, it is a valuable industry tool. It is estimated that at least 95 per cent of integrated security systems today have been brought through the Acceptance Testing process. Security systems have become more complicated in recent years. The introduction of IP-based, enterprise-wide and integrated solutions have all opened the door to more sophisticated access control and surveillance systems than ever thought possible. This process can vary depending upon the size of the project, but for a larger scale project, it is not uncommon for Acceptance Testing to take several weeks from start to finish. This timeline can be especially lengthy when the project involves hundreds of devices, such as access control readers, surveillance cameras, video recorders, intrusion sensors, and intercom systems. Most integrated security systems today have been brought through the Acceptance Testing process What is involved in the Acceptance Testing process? While the specific process can vary from integrator to integrator, many follow a similar process with their customer to ensure the system works accurately and that the customer has the proper certification documentation. The initial part of the process typically involves generating a report of each device installed as part of the system. This list enables the systems integrator to systematically test each device ensuring that individual devices are not specific points of failure for the overall system. For example, in a building equipped with a system that automatically releases the egress doors upon the fire alarm activation, it is important to make sure each door's electro-magnetic locking system is operating properly. The systems integrator would not only test that a door releases when the fire alarm sounds, but also to make sure the access control system is notified if the door is propped open or held open longer than in normal usage parameters. For a door that is also monitored by a surveillance camera, part of the testing would also involve making sure that an image being transmitted to a video monitor is coming from the correct surveillance camera and that the actual angle of the image is what the customer has requested and is correctly labelled as such. If a device does not function as it should, it is then added to a punch list that would require the systems integrator to repair that device within a certain period of time. Once repairs are made, the system integrator would then submit a letter to the client stating that every device has been tested and works properly. It is also important for the integrator that once the testing process is complete to obtain a customer sign off (Certificate of Acceptance) on all systems tested and documentation provided. This limits liability once the system is turned over. From a safety perspective, Acceptance Testing is also used to verify that T-bars and safety chains are installed on cameras that are mounted in drop ceilings. It can confirm that panels are mounted in a room that is properly heated and cooled to avoid major temperature swings. Also, as part of the Acceptance Testing checklist, it can insure that power supplies that drive all the security systems are properly rated with the recommended batteries for back-up. And, that emergency exist devices or card readers are not mounted more than 48-inches above ground. An Acceptance Testing process serves to protect the end user's investment After the project is complete, Acceptance Testing protects both parties involved against liability issues. One example is if the building has a fire and the functionality of the life safety system comes into question. Acceptance Testing can be used to prove that the system was able to function as specified and dispel any concerns about its performance. At that time, all close out sheets are turned in, along with as-built drawings and a manual providing a complete listing of each device and system installed. Today, these manuals not only come in paper form as part of a large binder, but also digital files saved to a disc. The benefit of providing the customer with a binder or documentation of the system is that should the end user/customer replace the person who manages security at the company, valuable information will not leave with that former employee. While this checklist to close out a project may appear trivial at first, it is an important part of the security project process. By implementing an Acceptance Testing program, it serves to protect the end user's investment, ensuring that the systems integrators hired for the project is knowledgeable and provides quality work. For the integrator, it helps towards the end goal of a satisfied customer.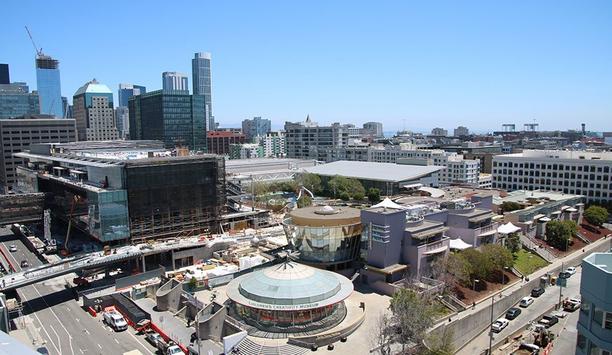 Salient Systems VMS integration with Honeywell's ProWatch access control platform secure SMG/The Moscone Center
There are a handful of amazing things that set San Francisco apart from other global cities. Notably, there is the Golden Gate Bridge, Alcatraz Island, Fisherman's Wharf and Chinatown, the Twin Peaks overlooking the city skyline, San Francisco Bay, and The Moscone Centre. Just how does a convention centre fit into the list of places to see in beautiful San Francisco? It is the largest convention and exhibition complex in San Francisco, California. It includes three main halls spread out across three blocks and 87 acres in the prime South of Market neighborhood. The convention centre originally opened in 1981 and has gone through several renovations. It is currently upgrading its security system to reflect a modern, state-of-the-art security solution. Securing SMG/Moscone Centre Security at the SMG/Moscone Centre is handled similar to the security at a Tier 1 airport. However, clients who use the facility are required to provide their own inside security. When the doors of the convention Centre are open to the public, it plays host to people who want to come in and look around. Our new security system will provide analytics, and the ability to look at the images in real time" "We are responsible for facility security inside and on the perimeter outside. This is considered a soft target, so we do everything possible to harden the security," said Damion Ellis, Director of Security at the SMG/Moscone Centre. Damion adds, "The time is right for us to take out the old security system, including the old analog camera system. Our new security system will provide analytics, and the ability to look at the images in real time." IP cameras installed for wide surveillance Like any major metropolitan area, the San Francisco metropolitan region has its own issues that have to be dealt with that aren't pleasant. This includes keeping track of the homeless population and what they are doing. Damion Ellis further said, "We are able to place the new IP cameras in places where the homeless population congregates on the outside, in dark corners of the facility." CompleteView VMS video platform The Moscone Centre complex consists of three main halls. Moscone South is located to the south of Howard Street and is three-storey tall. It opened in 2017, replacing the original Moscone Centre building that opened in 1981. A Keith Haring sculpture stands outside the hall at the corner of 5th and Howard streets. Moscone North is located to the north of Howard Street, and Moscone West is a three-level exhibition hall located across 4th Street from Moscone North. Integration with ProWatch access control platform "One of the most compelling reasons Moscone deployed CompleteView video platform was the integration with Honeywell's ProWatch access control platform, as well as newly designed multi-sensor cameras," said Salient's Regional Sales Manager in the Bay Area, Cindy Doyle. Cindy adds, "The ease of use and intuitive software allowed the guard staff to use maps in the system to identify where triggered events took place for guard dispatch." Monitoring door alarms Prowatch access control platform is currently being used to monitor door alarms throughout the property Prowatch access control platform is currently being used to monitor door alarms throughout the property and triggering video call-up and/or alarm video event when there is a forced or held open door. In order to keep track of outside foot traffic and provide interior and exterior security, an analytics option was foremost on everyone's mind, and integrator Microbiz Security Co., dove in with an initial site survey to determine the best course of action. Microbiz has partnered with the SMG/Moscone Centre for several years. Video analytics solution "Our goal was to take a look at what it would take to secure the facility, but to do it properly," said Todd Chritton, President of Microbiz Security. "The integrator had some suggestions in terms of offering better security coverage in some areas," said Marco Escobar, Vice President of Operations at Microbiz Security, adding "What they knew was three buildings needed to update from its current 2002 technology, and upgrade to 2018 technology. It also was beneficial to the integrator having worked on site for several years and also having worked with Ellis during his tenure with the Hilton Hotel chain." Multi-sensor and multi-megapixel IP cameras Marco Escober further stated, "We've been a long-time vendor at the convention centre, and we offer a pride of installation as well as using the best of the best security solutions. We began by updating current cameras to Arecont Vision multi-sensor and multi-megapixel IP cameras and Salient Systems' CompleteView VMS, Dellintegrated server with RAID6 configuration and CompleteView Enterprise software." He adds, "The VMS is a fully open architecture, enabling convention center security staff to seamlessly leverage existing technology investments and minimise disruption."
Arecont Vision Costar (AV Costar) to exhibit new ConteraIP Megapixel Cameras at ISC West 2020
Arecont Vision Costar (AV Costar), a globally renowned IP-based megapixel camera technology and video surveillance solutions provider, has unveiled multiple high performance cameras for the ConteraIP megapixel (MP) series. The four new models build upon the high performance, superior image quality, outstanding reliability, ease of installation, and competitive pricing that are the hallmarks of ConteraIP. "We've taken the most in-demand form factors from our proven MegaIP single, dual, and multi-sensor camera families to bring similar choices to our expanding ConteraIP series," said Brad Donaldson, Vice President of Product Development at Arecont Vision Costar. "ConteraIP will now address an even wider variety of challenging customer requirements as these new NDAA-compliant cameras roll out in coming weeks." ConteraIP MicroDome LX cameras Indoor models feature a built-in microphone, while the outdoor MicroDome LX includes integrated IR illuminators The newly unveiled ConteraIP MicroDome LX IP cameras offer customers the choice of indoor ultra-low profile flush mount models for discreet surveillance or compact surface mount versions for indoor/outdoor use. Indoor models feature a built-in microphone, while the outdoor MicroDome LX includes integrated IR illuminators. All MicroDome LX cameras deliver up to 30fps of megapixel video and include a motorised remote focus lens for rapid setup, with choice of 1080p (2.1MP) or 5MP resolution. The new ConteraIP MicroDome Duo LX offers twin, independent domes with motorised remote focus lens, each capable of up to 30fps of megapixel video. The Duo is ideal for indoor/outdoor applications such as coverage of hallways, walkways, and corners, or for monitoring ATMs or POS terminals where a 4-sensor Omni or panoramic camera may not be suitable. The compact platform brings models with 4 (2x1080p), 10 (2x5MP), or 16 (2x8MP) MP resolution choices, each with twin remote focus motorised lenses. ConteraIP Omni LX cameras AV Costar continues to build upon its legacy of surveillance industry leadership in adjustable-view multi-sensor models with the unveiling of the new ConteraIP Omni LX. The highly flexible remote-focus camera series offers 4 high resolution megapixel sensors with motorised remote focus lenses for easy installation and setup. Omni LX offers the choice of 8 (4x1080p) or 20 (4x5MP) megapixel resolution with the customer's choice of interchangeable lenses. Each sensor can be adjusted to the perfect individual view then remotely focused. The Omni LX delivers up to 360-degrees of non-stop coverage of virtually any scene for complete situational awareness. The Omni LX reduces complexity and cost, using a single PoE IP cable, IP address, and VMS license (on most VMS systems) instead of multiples of each being required for individual single-sensor cameras. NightView low light technology and H.265 compression ConteraIP cameras offer enhanced WDR up to 120db for varied lighting conditions, NightView low light technology, and H.265 with SnapStream+ & M-JPEG support. Other common features are high frame rates, defog technology, on screen display, MicroSD card support (most models), and multi-streaming capability. Just as in the entire MegaIP camera family, all four of the new ConteraIP models include both NDAA (National Defense Authorization Act H. R. 2500) and ONVIF compliance, plus are IP66 environmental and IK10 impact resistance rated. 360-degree Fisheye Panoramic and multi-sensor cameras Existing ConteraIP models include compact single sensor 360-degree Fisheye Panoramic cameras With the addition of these newest megapixel models, the ConteraIP camera series covers an even wider range of video surveillance and security system needs for a wide range of applications. Existing ConteraIP models include the compact single sensor 360-degree Fisheye Panoramic cameras with built-in microphone and two award-winning multi-sensor cameras - the 4-sensor 180-degree Panoramic with integrated IR and the Omni LX Remote Setup, which features 4 remotely positioned and focused motorised sensors for the ultimate ease of installation and configuration with non-stop surveillance across up to 360 degrees of coverage. ConteraIP Indoor Dome and Micro Bullet cameras The ConteraIP family further includes single-sensor ConteraIP Indoor Dome and award-winning indoor/outdoor Micro Bullet, Bullet, and standard Outdoor Dome models. EX series Bullet and Dome models complete the ConteraIP lineup, offering choice of standard and optional advanced analytics. Visitors can see the newest ConteraIP series in action at the Costar booth, #8045, at ISC West 2020, which has now been rescheduled to July 20-22 in the Sands Convention Center, Las Vegas, Nevada, USA.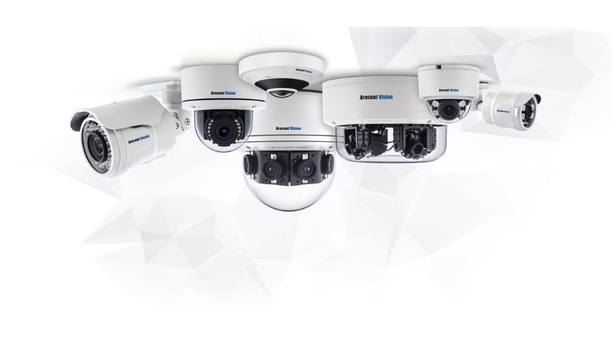 Arecont Vision to showcase advanced IP cameras, as part of its Total Video Solution, at ISC East 2019
Arecont Vision Costar (AVC), globally renowned provider of IP-based megapixel camera technology and video surveillance solutions, will deliver live demonstrations of its latest high-tech cameras from booth 252 at the ISC East 2019 exhibition and conference. The two-day security industry event will be held at the Jacob K. Javits Convention Center, located in New York City, NY, from November 20 - 21, 2019. Total Video Solution AVC will highlight several powerful new cameras as part of the award-winning Total Video Solution AVC will highlight several powerful new cameras as part of the award-winning Total Video Solution, able to be securely and easily accessed anywhere, anytime, including from Security Operation Centers, desktop or laptop computers, smartphones, and tablet devices. Brad Donaldson, Vice President of Product Development for AVC, explains, "Our ConteraIP camera family continues to grow, offering the industry's best image quality, performance, and reliability at an affordable price point." Mr. Donaldson continued, "Each of the new cameras is designed to address customer requests for additional configuration options and features, while leveraging the power of our cloud-enabled Total Video Solution." ConteraIP Omni LX remote setup dome cameras AVC has introduced multiple new products since initial launch in July of 2018 as an operating unit of Texas-based Costar Technologies, Inc. AVC is committed to the delivery of innovative product designs and features, outstanding product quality and reliability, and unmatched customer service and support. Now available, the newest member of the adjustable-view multi-sensor Omni camera series – first pioneered for the security industry in 2014 - is the most powerful and capable yet. The Omni LX Remote Setup (or RS) indoor/outdoor dome camera was unveiled at ISC West 2019 in April, and brings a choice of 8 or 20 Megapixel (MP) models each featuring four sensors mounted in individual, motorised gimbals. Remote focus/zoom capability with customisable views complements the default 180-, 280-, and 360-degree choices. NightView technology The compact dome enclosure brings a simple installation design combined with remote setup technology to position, aim, & focus each sensor. Together, these features reduce both installer effort, and eliminate the need to physically touch the camera from a lift or ladders for post-installation view, coverage, or focus adjustments. Standard Omni LX features include superior image quality at up to 30fps (frames per second) per sensor and full multi-streaming capability. Enhanced WDR (wide dynamic range) at up to 120db, NightView technology combined with mechanical IR cut filters for day/night use, both H.265 and SnapStream+ technology for reduced bandwidth use without loss of image quality, and PoE support round out the feature set. ConteraIP Fisheye 360-degree panoramic dome cameras The compact, very-low-profile dome camera offers a full 360-degree image without blind spots Released in September at GSX 2019 Chicago, the new ConteraIP Fisheye Dome indoor/outdoor camera is proving popular with customers seeking an affordable, single-sensor panoramic model with outstanding image quality. The compact, very-low-profile dome camera offers a full 360-degree image without blind spots at 12MP resolution. This product is suitable for day/night projects where a multi-sensor panoramic or Omni camera may not be warranted. Offering multiple de-warp display modes, this PoE camera includes integrated microphone, speaker, IR illuminators, and SDXC card slot for onboard storage. H.264/H.265 encoders and advanced SNAPstream+, SmartIR, WDR, and NightView technologies are included along with the advanced suite of AVC single-sensor camera capabilities. ConteraIP Outdoor Dome & Bullet EX Series The ConteraIP Outdoor Dome EX and Bullet EX cameras first unveiled at ISC West 2019 in April are available for customer ordering. Featuring AVC's new Advanced Video Analytics suite, each high-performance EX model delivers 5MP resolution. Included analytics are camera tamper detection, intrusion detection, line crossing, and loitering detection. An optional additional suite of analytics is also available, including object classification (person/vehicle), object left/removed, and people/vehicle counting. Each EX model includes True Day/Night capabilities with integrated IR (infrared) illuminators for use indoors or out. Each includes a motorised varifocal lens for rapid focusing during setup and offers the full suite of powerful AVC single-sensor camera capabilities. These include a SDXC card slot for onboard storage, PoE (Power over Ethernet) capability, H.264/H.265 encoders, plus advanced SNAPstream+, SmartIR, Advanced WDR, and NightView technologies. Cloud-enabled ConteraVMS All of these new ConteraIP camera series are designed for use with the cloud-enabled ConteraVMS as part of the Total Video Solution. AVC MegaLab validation and ONVIF Profile S, G, Q, and T compliance provide easy integration with 3rd party VMS systems when needed.