Browse CCTV Monitors
CCTV monitor products updated recently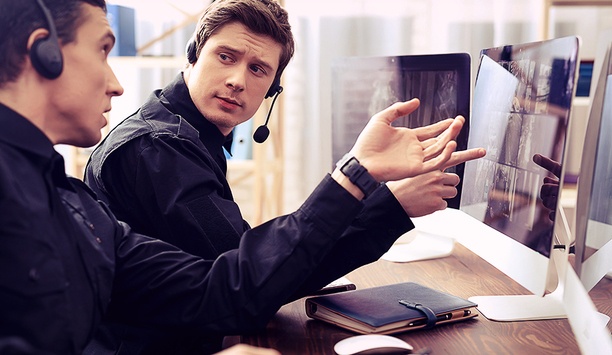 How effective security departments bust multi-million dollar crimes
It had been a particularly slow night. The plant security guard had just made his rounds on this Sunday evening shift. As soon as he passed the weighing scales, he could enter the guard shack and get off his feet. Challenging a curious incident However, on this night, he noticed the waste vendor's truck sitting half on and half off the scale. He stopped dead in his tracks to see if the truck would back up and completely sit on the scale. It never did. The observant guard walked up to the truck and challenged the driver who seemed surprised. "Hey, you're not weighing your truck properly." The driver fumbled for a response before replying, "Sorry, I was on the phone with a friend. I didn't notice it." But this security guard had the presence of mind to demand the driver's phone. The driver was caught off guard and surrendered the phone. The guard then pulled up the most recent incoming/outgoing calls and saw no calls during the last 30 minutes. "I don't think so." "You don't think so what?" The security guard was frank, "You haven't used this phone in over half an hour." The truck driver sheepishly acknowledged the fact. It was decided to install CCTV covering the weighing area and scales – no easy feat due to poor lighting Preventing crime as it happens Knowing the driver was lying, the security guard ordered the truck back on the scale for a correct weighing and advised the driver that he would report the incident. The security guard wrote up his report and handed it off to his supervisor who, in turn, contacted the local corporate investigator. This investigator was soon on the phone with his boss at corporate headquarters on the other side of the world. Together with Security, they decided to install CCTV covering the weighing area and scales – no easy feat due to poor lighting. However, once completed, they waited. They would not have to wait long. For the next two months, the waste vendor trucks, filled to the brim with production waste, black-and-white paper and other waste products from the plant, would stop on the scale only for a moment and then drive the front half of the truck off the scale for weighing. It was obvious that the vendor was cheating the company by only paying for half the waste. After two months, it was decided to catch the next cheating driver "en flagrante." Sure enough, the next truck went half on and half off the scale and was weighed. Security then asked the unsuspecting driver to park his truck and invited him inside the building to talk to a supervisor. The driver signed an incriminating statement about the scheme and his role therein. They sent him on his way asking him to keep it quiet Waiting for the driver in a large office was the local investigator and his close friend, the Head of Security. After a difficult interview, the driver admitted to cheating on the scales over a two-year period—he claimed that some of the scale cheating was done at the direction of the vendor's management, while some of it he did himself by "ripping off" the vendor—which he acknowledged was dangerous. Working with authorities The driver signed an incriminating statement about the scheme and his role therein. They sent him on his way asking him to keep it quiet—they would see what they could do for him later on. In the meantime, Corporate Investigations had received a due diligence report on the vendor company which contained disturbing news—the company and its managers were associated with a countrywide waste management mafia. The report suggested that the vendor had a reputation for thefts and involvement in numerous lawsuits regarding thefts and embezzlement. Shockingly, no prior due diligence had ever been conducted on the vendor. Fortunately, the plant's finance and audit team had maintained good records over the past 5 years and were able to re-construct the amount of waste going out the plant door and the amounts being claimed and paid for by the vendor. The discrepancy and loss stood at a multi-million dollar figure. After consulting with the local police authorities and company lawyers, it was decided to pursue a civil case against the vendor. Pursuing legal action The regional lawyer, the Head of Investigations, the Head of Security and the CFO invited the vendor to discuss the problem. Some of the evidence was shown to the vendor's CEO who became indignant and, in order to save face, promised to fire the truck drivers and to repay any losses for the last two months. Inter-dependent entities - security, investigations, finance/audit and legal - combined their resources and agendas to form a unified front That was not enough for the company and a protracted legal battle ensued which lasted several years and resulted in the vendor's paying almost the entire amount in instalments. The vendor was dropped from the contract and internal controls strengthened—the only plant employee dealing with the waste issue left the company and was replaced by two individuals. The plant also began paying more attention to the waste process and less to the production side. Several "lessons learned" come to mind. First, the tripwire came in the person of an astute and well-trained security guard who exhibited some of the best characteristics you want to see from men and women in that profession. The Security Department was also adept at installing the CCTV and capturing the fraud live on videotape. But a far greater lesson was learned—of what can happen when inter-dependent entities (security, investigations, finance/audit and legal) within a company combine their resources and agendas to form a unified front. The results speak for themselves.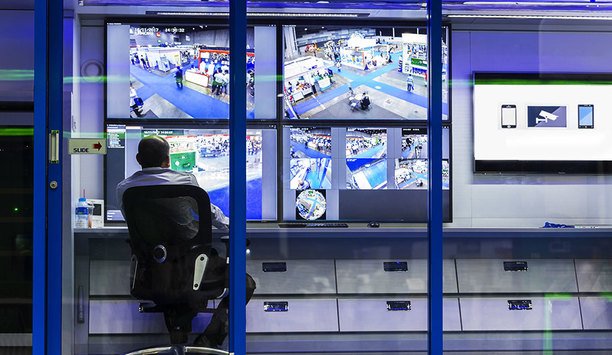 How video analytics maximise the value of your surveillance system
Despite the huge amount of video data collected, statistics show that only 10 percent of data is ever used and most loses its value within seconds of being generated. Why use such a limited amount of data? Many security organisations are focused on delivering the right information in case of an emergency or providing the correct evidence after a criminal act. Yet the fact is, a new video security system can be a large investment. Together with the service, maintenance and management costs associated with it, most video systems are currently considered overhead. So how can you maximise the value of your video system? Video analytics ensure surveillance images are continuously analysed in real-time to alert users to things that need attention. This helps organisations make sense of video data and adds an extra layer of protection by providing alerts to potential security risks before or as they occur, such as detecting loitering in a parking lot or a perimeter breach after hours.Integrating analytic alerts with other security systems enables organisations to use the data to trigger responses from other components of the security solution Video analytics can be programmed to alert on things such as line/perimeter crossing, illegal parking, loitering: people counting, speeding in areas like parking lots, colour matching alerts. These are just some of the ways video analytics can assist to enhance security and safety. Video analytics trigger system events Integrating analytic alerts with other security systems enables organisations to use the data to trigger responses from other components of the security solution. This can increase overall security, better mitigate risk, and reduce complexity for users to improve efficiency. For example, intelligent cameras equipped with video analytics can initiate intrusion detection system events when alarms are triggered. The analytic alert can immediately fault a corresponding point on the panel. This can prompt the panel to communicate the alarm to the central station or to send video snapshots to security personnel. In a retail store or warehouse environment, video analytics can also alert to an emergency exit that has been blocked by a pallet of boxes or by another object. Using an idle object rule, the IP camera with analytics can alert when an object remains in the area for longer than a pre-defined amount of time. People counting and crowd detection can also help organisations improve customer satisfaction by monitoring for long lines or people gathered in an area When this occurs, the alert can fault a point on the intrusion control panel, which can then send an email or text message with a video snapshot to the store or warehouse manager. This can help to prevent code violations and unsafe conditions. Extending beyond security Not only can video analytics detect threats, alert to security breaches, and help enforce health and safety regulations, it can also do much more. It can enable organisations to re-purpose the data for new uses for the business—offering valuable insights to other departments within an organisation, such as providing the ability to analyse behaviour in retail stores to help merchandisers create more effective display placements. How is this possible? Analytics can provide organisations with the additional information about video data that they need to re-purpose it for a business advantage. The cameras can interpret data directly at the source and re-assign it to help organisations make smarter decisions.By providing business information that goes beyond conventional security applications, new functionality can easily be added to a video security system This includes monitoring presence to reduce utility bills, identifying patterns in customer activity to improve sales, and distinguishing road blocks to optimise retail shop layout and increase customer satisfaction. Improving customer satisfaction People counting and crowd detection can also help organisations improve customer satisfaction by monitoring for long lines or people gathered in an area, indicating additional assistance may be needed. By providing business information that goes beyond conventional security applications, new functionality can easily be added to a video security system. In this way, video analytics can help organisations reduce costs, increase efficiency, and improve sales. The organisation gains greater value from the system and a return on investment that can be measured in tangible business results. Then, the video system is no longer considered overhead. Overall, using video analytics as part of an integrated security system and fully using the data gained from the analytics can help you better meet your organisation's needs for security and extend surveillance data to deliver additional business benefits. I believe that every business should be able to take advantages of these advances in technology - without the need for additional investment or a license fee. Every business is different, and new analytics solutions should be adaptaple to meet your exact needs. Thinking beyond security opens up video analytics to revolutionise how video data will be used in the future and can take data usage to a whole new level.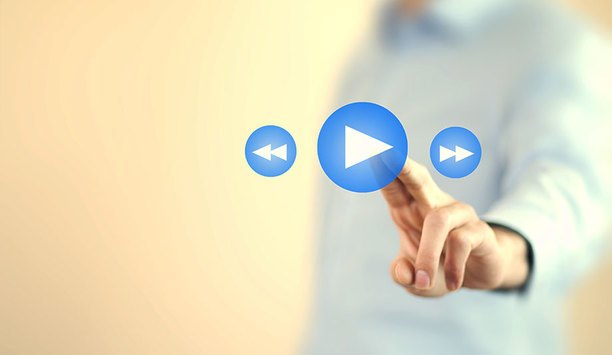 How live streaming video adds security, safety and business intelligence for end users
End users can add security, safety and business intelligence – while achieving a higher return on investment at their protected facilities – with live streaming video. It can be deployed effectively for IP video, network video recorders (NVRs) and body-worn cameras. The growing use of streaming video is resulting in vast technological developments and high-end software that promotes reduced bandwidth, high scalability and lower total cost of ownership (TCO). Here's how users can add value to security with live streaming video and what they should look for in the procurement of technology solutions. Questions are answered by Bryan Meissner, Chief Technology Officer and Co-Founder of EvoStream. Q: What is live streaming video and how does it apply to physical security? BM: In its simplest and most popular form, video streaming allows users to watch video on PCs, laptops, tablets and smartphones. According to GO-Globe, every 60 seconds more than 400 hours of video are uploaded and around 700,000 hours watched. The key to effective video streaming is for the platform to be able to adapt to the limits of the internet or network connection so the viewer gets an unbridled experience without buffering or signal loss. Live video streaming in security applications leverages a variety of connected devices, appliances and services including the cloud, mobile platforms, IP cameras and NVRs, becoming an enabling technology for more effective, real-time data capture at the protected premises. It reduces bandwidth costs and infrastructure operating requirements by streaming directly from cameras, mobile devices, drones, body worn units and loT devices to browsers, phones and tablets. The best solutions optimise the experience for the user and permit image capture and retrieval from Android, iOS, browser platforms or directly from cameras or NVRs—streaming to wherever the user desires. Quality live streaming applications provide clear, real-time images and retrieve high-resolution video that can be used for evidence, identification, operations management or compliance regulation and control. The most cost-effective solutions offer minimal hardware requirements, lower overall operating expenses and promote high scalability – even integration with many legacy security management platforms. Q: What are some challenges of live streaming video and how are those being addressed by new technology? BM: Live streaming video can present challenges when a solution isn't designed specifically for the security infrastructure. End users need to look for forward-thinking software and firmware solutions which offer reduced bandwidth requirements, high scalability and a lower total cost of ownership (TCO) or they will be disappointed with the results and costs of maintaining services for end users. The technology is changing rapidly, so only providers who focus on innovation can keep pace and future-proof the user and their facility. To be most effective, video needs to be able to stream consistently and reliably to and from a host of different devices, platforms, browsers and mediums, on-premises servers or the cloud. Video footage needs to be obtained quickly and deliver critical metadata, with built-in cyber safeguards and hardening such as automatic encryption and authentication. The most competent live video streaming lets users integrate with and run on any platform, appliance or device Q: What do end users need to look for in solutions for effective video streaming? BM: Implementing a live streaming video platform should result in greater efficiency and reduced operational costs. Live video streaming to and from a variety of connected devices, appliances and services requires sub-second latency from image capture to delivery. It also needs to be as open and agnostic as possible – spanning multiple technologies, standards and protocols and giving the user enhanced flexibility for their specification. The most competent live video streaming lets users integrate with and run on any platform, appliance or device including standalone servers, server racks, public, private and hybrid clouds and other distribution channels using the same application programming interface or API. Streaming should also support the latest codecs, such as H.264 and H.265 along with widely specified protocols for the distribution of that video. Q: What are some of the trending technological developments in live streaming video applications? BM: Traditional video streaming consumes exorbitant amounts of bandwidth and users pay for video routed through their servers. Some of the latest capabilities, such as peer-to-peer streaming, HTML5 media players, metadata integration and cost-effective transcoding via RaspberryPi enhance overall processing and ultimately strengthen the user experience. Peer-to-peer is a critical, emerging component in effective video streaming. With peer to peer, video does not go through servers but instead streams directly between the camera and the end-user's phone, for example, eliminating that cost of bandwidth from the platform while still permitting exact control of content. Users stream live from cameras to any device, with the ability to authenticate and approve peering from the back-end infrastructure while enabling low-latency HTML5 without incurring excessive platform bandwidth costs. The explosion of live streaming video in IP video cameras, NVRs and body-worn cameras is driving a new category of high-end software offering reduced bandwidth, high scalability and lower TCO. It prepares users for new technology and the loT, eliminating the largest cost driver of hosted live streaming platforms – bandwidth. Applications that offer peer-to-peer streaming and other feature sets can help future proof the end-user's investment and strengthen the value proposition for viewing or retrieving live or archived video effectively.

21st Century Distributing's Integration Innovation Roadshow
Wrapping the tour, 21st Century Distributing will head to Baltimore, MD to exhibit at Electronic Security Expo 21st Century Distributing, the premier consumer electronics distributor serving the Southeast, announced recently the schedule for their first-ever mobile demo, Integration Innovation Roadshow, which will hit six major regional cities before concluding with an exhibition at the Electronic Security Expo (ESX). "Each year we look forward to reconnecting with customers, while providing value-added resources that truly help our dealers and specialty professionals improve and organically grow their businesses," said Don Vincini, Owner of 21st Century Distributing. "The Integration Innovation Roadshow is taking this mission to a whole new level. Alongside the ability to share exciting new products and inventive installation techniques, this tour will provide the perfect atmosphere for a genuine discussion surrounding the benefits presented by the smart home and IoT - a major growth opportunity for the channel." Key vendors at the roadshows Beginning in May, the 21st Century Distributing team will take to the streets, alongside a specially-constructed demo station, that will serve up a comprehensive look at some of the hottest products and tech solutions shaping the CE marketplace. Consisting of ten, 4'x8' interactive side panels, the mobile demo unit will showcase a number of devices from key vendors including: Diamond Sponsors Vanco and CoreBrands as well as secondary sponsors 2GIG, Alarm.com, Elk, JVC, Kwikset, LiftMaster, Milestone, New Leaf Warranties, ProMounts, Resolution Products, RTI and Sonance. Together, the brands form a valuable ecosystem, while providing attendees with some valuable face time with major manufacturers. Most importantly, attendees will have the opportunity to test and handle the products first-hand, exploring their interoperability and uncovering new opportunities to supplement and bolster businesses. In an effort to enhance the dealer experience, 21st Century Distributing adjusted show hours and added a cocktail networking session to conclude each event. Demos will run from 2PM to 7PM EST each day, followed by the cocktail hour from 7PM to 9PM EST, allowing local dealers the flexibility to attend when it is most convenient to their schedules. The 21st Century Distributing 2015 Integration Innovation Roadshow will take place at the following locations: Orlando, FL - May 28, 2015 Jacksonville, FL - May 29, 2015 Atlanta, GA - June 2, 2015 Nashville, TN - June 4, 2015 Charlotte, NC - June 9, 2015 Raleigh, NC - June 12, 2015 ESX, Baltimore, MD - June 25-26, 2015 Wrapping the tour, 21st Century Distributing will head to Baltimore, MD to exhibit at Electronic Security Expo (ESX). ESX presents multiple opportunities for the group to reach new dealers as well as a highly-trafficked platform to expose their vendors to a larger audience, encompassing the realm of security. "We put a lot of thought into the creation of this roadshow," said Vanessa Zitzmann, Marketing and Sales Coordinator for 21st Century Distributing. "From adjusting the event times to be cognizant of career schedules, to partnering with some of the most popular brands, we've taken dealer feedback to heart and used customer insight to form this modular program. Dealers are the bread and butter of our business, we are dedicated to being a trusted partner and valuable resource."

Pro-Vision to supply Redvision's 40x RVX-Series CCTV Domes
The product is supplied ready to install as a dome but easily converts into a ball PTZ camera by removing the top cover Pro-Vision Distribution, the UK distributor of branded CCTV and access control equipment, is pleased to announce that it can now offer customers Redvision's new 40x optical zoom domes. Simon Davies, Internal Sales Manager for Pro-Vision told us, "The new RVX40 has enhanced low-light performance and improved resolution whilst retaining the popular X-SERIES™ rugged, outdoor design. It is supplied ready to install as a dome but easily converts into a ball PTZ camera by removing the top cover. The RVX40-SERIES™ uses a 1/4" CCD sensor with exceptional low-light sensitivity and 670TVL resolution for clear, precise images. It has wiper, IR light and Dual Light (combined IR and white light) options. Night time surveillance is enabled with IR or white light, ultra-efficient, LED illumination. The IR illumination allows covert operation and the white light enables operators to identify, spotlight and track intruders." Simon continued, "Each camera has 100 pre-sets, 8 tours and up to 24 privacy masks to meet application and legal requirements. The RVX40 camera's impressive 40x optical and 12x digital zoom delivers effective long-range scene surveillance. The IR version can provide illumination up to 100m and facial recognition over 30m. The Dual Light IRWL version also has a 100m illumination range in both light modes and will toggle between IR and white light on alarm activation, pre-sets or manually." Pro-Vision is a CCTV, access control and public address equipment distributor. Supplying the trade with branded equipment and associated security products. They are authorised distributors for AMG, Bosch, Dallmeier, Dedicated Micros, D-Link, Exacq, Fujinon, IDIS, JVC, LG, LiLin, Mirasys, Panasonic, Pelco, Pentax, Redvision, Samsung, Veracity, Xtralis, BPT, Nortech, PAC, Siemens and many other major manufacturers.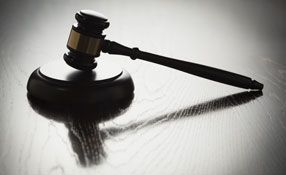 Judging quality and performance of video security systems by the (other) numbers
When comparing specifications among a range of similarly featured video surveillance cameras, NVRs or monitors, it can be difficult to ascertain which of the devices truly has the best performance and/or quality. John Grabowski, National Sales and Marketing Manager of JVC Security Division, poses some questions for consideration: Can the human eye actually see a difference in image quality between one camera that offers 700 lines of resolution and another that offers 600 lines? Or can it see the difference in image quality between a 3 megapixel camera and a 5 megapixel camera? What about performance characteristics such as latency or colour accuracy? In determining these specifications, one must also ask what has influenced or interfered with the measurement. Performance measurement through MTBF Today's video surveillance components use highly advanced technology, making the evaluation process even more difficult. While impartial testing of the equipment on oscilloscopes and wave form monitors, shoot-outs or other side-by-side comparisons can help bring clarity to the evaluations, one solid metric for quality and performance is MTBF (mean time before failure) figures with failure rate (FR) data. These figures can help provide a clear guide for product lifetime expectations. For example, a surveillance camera with a published MTBF figure of 90,000 hours has more than 10 years of 24/7 usage. Engineered to a higher standard MTBF can be viewed as a quality standard as well as a planning metric. Although many companies build security products to meet specific price points, the best companies engineer their video surveillance products with robust designs that will endure and address the specific needs and conditions of the surveillance market. To a great extent, the longevity of key components such as integrated circuits and capacitors determines the MTBF of the products in which they are used. However, better parts only provide part of the key to better reliability. The internal temperature of products significantly affects MTBF as well. As electronic components have become more compact, the temperature of smaller, more constricted circuits and other components has become almost impossible to measure. Preventing thermal issues through thermal analysis and design requires careful electronic and mechanical engineering. This is accomplished early in development which makes it easier to visualise heat in every part of every component, thereby enabling engineers to prevent thermal issues and create products with significantly greater reliability. The best video surveillance products are designed to endure the specific needs of the surveillance market Companies that publish MTBF specifications generally arrive at those figures through extensive product testing, valuing the MTBF of individual components and by past experience with similar products. Some manufacturers elect to calculate MTBF based on strict military standards. Life-Cycle costs The initial cost of a video surveillance system is only a portion of the total cost of ownership (TCO). While a low price and warranty may make a camera with a lower MTBF seem attractive, this can be a mistake. Should the product fail within the warranty period, rather than repair the device, many manufacturers will simply replace a relatively low-priced item like a video surveillance camera. However, the process of replacing that camera can be very expensive for the end user or the system integrator. The cost of sending a technician up a ladder to replace a failed video surveillance camera often costs more than the camera itself. Plus, it is important to consider the potential damage or theft during downtime while the camera is not providing surveillance. High rated MTBFs can help reduce these replacement and maintenance costs over the life of a video surveillance system. The robust equipment can better withstand shock and vibration, extreme temperatures, moisture and dust, power fluctuations and offer significantly lower life-cycle costs through reduced down time. High rated MTBF products also create an improved overall value and a better return on the investment. For example, cameras can account for anywhere from 30 to 50% of the initial cost of a system and therefore should be selected with care. A camera's proven reliability can help defer costly replacements during the system life cycle and improve utilisation. In short, product reliability can optimise capital, operations and maintenance expenditures while improving the safety and security of the environment. Today, there is an abundance of information available to help users make the best selections for their needs. By providing MTBF data, video surveillance manufacturers can make it easier for the user to make decisions.
Featured white papers
Why outdated access control systems are a big problem
Download
Five things to consider for AI with video technology
Download
OSDP is the strongest access control for your business
Download