Dedicated Micros CCTV Camera lighting
(5)
Browse CCTV Camera lighting
CCTV camera lighting products updated recently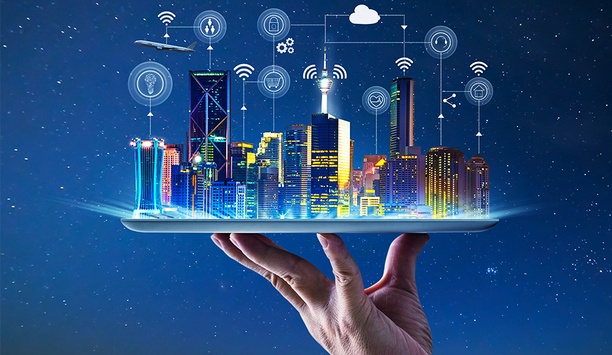 Security and safety drive smart building strategies for the future
Johnson Controls recently unveiled the findings of its 2018 Energy Efficiency Indicator (EEI) survey that examined the current and planned investments and key drivers to improve energy efficiency and building systems integration in facilities. Systems integration was identified as one of the top technologies expected to have the biggest impact on the implementation in smart buildings over the next five years, with respondents planning to invest in security, fire and life-safety integrations more so than any other systems integration in the next year. As advanced, connected technologies drive the evolution of smart buildings, security and safety technologies are at the center of more intelligent strategies as they attribute to overall building operations and efficiencies. SourceSecurity.com spoke with Johnson Controls, Building Solutions, North America, VP of Marketing, Hank Monaco, and Senior National Director of Municipal Infrastructure and Smart Cities, Lisa Brown, about the results of the study, smart technology investments and the benefits of a holistic building strategy that integrates security and fire and life-safety systems with core building systems. Q: What is the most striking result from the survey, and what does it mean in the context of a building's safety and security systems? The results show an increased understanding about the value of integrating safety and security systems with other building systems Hank Monaco: Investment in building system integration increased 23 percent in 2019 compared to 2018, the largest increase of any measure in the survey. When respondents were asked more specifically what systems they we planning to invest in over the next year, fire and life safety integration (61%) and security system integration (58%) were the top two priorities for organisations. The results show an increased understanding about the value of integrating safety and security systems with other building systems to improve overall operations and bolster capabilities beyond the intended function of an individual system. Q: The survey covers integration of fire, life safety and security systems as part of "smart building" systems. How do smarter buildings increase the effectiveness of security and life safety systems? Hank Monaco: A true "smart building" integrates all building systems – security, fire and life-safety, HVAC, lighting etc. – to create a connected, digital infrastructure that enables individual technologies to be more intelligent and perform more advanced functions beyond what they can do on their own. For example, when sensors and video surveillance are integrated with lighting systems, if abnormal activity is detected on the building premise, key stakeholders can be automatically alerted to increase emergency response time. With integrated video surveillance, they also gain the ability to access surveillance footage remotely to assess the situation. When sensors and video surveillance are integrated with lighting systems abnormal activity on the premise can automatically be detected Q: How can integrated security and life safety systems contribute to greater energy efficiency in a smart building environment? Hank Monaco: Security, fire and life-safety systems can help to inform other building systems about how a facility is used, high-trafficked areas and the flow of occupants within a building. Integrated building solutions produce a myriad of data that can be leveraged to increase operational efficiencies. From an energy efficiency standpoint, actionable insights are particularly useful for areas that are not frequently occupied or off-peak hours as you wouldn't want to heat or cool an entire building for just one person coming in on the weekend. When video surveillance is integrated with HVAC and lighting systems, it can monitor occupancy in a room or hallway. The video analytics can then control the dimming of lights and the temperature depending on occupant levels in a specific vicinity. Similarly, when access control systems are integrated with these same systems, once a card is presented to the reader, it can signal the lights or HVAC system to turn on. In this example, systems integration can ultimately help enable energy savings in the long run. Security and life safety systems contribute to help enable greater energy efficiency and energy savings in the long run Q: What other benefits of integration are there (beyond the core security and life safety functions)? Hank Monaco: Beyond increased security, fire and life-safety functions, the benefits of systems integration include: Increased data and analytics to garner a holistic, streamlined understanding of how systems function and how to improve productivity Ability to track usage to increase efficiency and reduce operational costs Enhanced occupant experience and comfort Increased productivity and workflow to support business objectives Smart-ready, connected environment that can support future technology advancements Q: What lesson or action point should a building owner/operator take from the survey? How can the owner of an existing building leverage the benefits of the smart building environment incrementally and absent a complete overhaul? Lisa Brown: Johnson Controls Energy Efficiency Indicator found that 77% of organisations plan to make investments in energy efficiency and smarter building technology this year. This percentage demonstrates an increased understanding of the benefits of smart buildings and highlights the proactive efforts building owners are taking to adopt advanced technologies. There is an increased understanding that buildings operate more effectively when different building systems are connected As smart buildings continue to evolve, more facilities are beginning to explore opportunities to advance their own spaces. A complete overhaul of legacy systems is not necessary as small investments today can help position a facility to more easily adopt technologies at scale in the future. As a first step, it's important for building owners to conduct an assessment and establish a strategy that defines a comprehensive set of requirements and prioritises use-cases and implementations. From there, incremental investments and updates can be made over a realistic timeline. Q: What is the ROI of smart buildings? Lisa Brown: As demonstrated by our survey, there is an increased understanding that buildings operate more effectively when different building systems are connected. The advanced analytics and more streamlined data that is gathered through systems integration can provide the building-performance metrics to help better understand the return on investment (ROI) of the building systems. This data is used to better understand the environment and make assessments and improvements overtime to increase efficiencies. Moreover, analytics and data provide valuable insights into where action is needed and what type of return can be expected from key investments.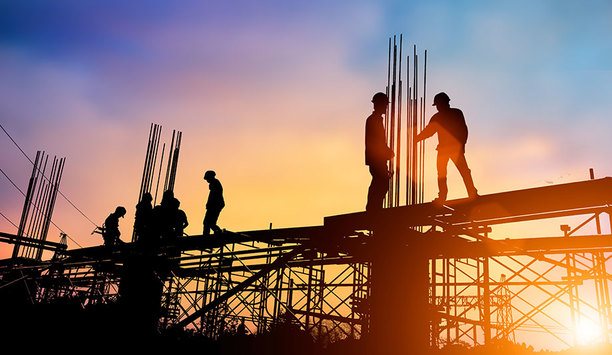 Development of integrated thermal imaging technology into evolving market verticals
Global and domestic threats have highlighted the need for tighter security across all verticals. One of the technologies that has redefined situational awareness and intrusion detection is thermal imaging. Once a technology exclusively manufactured for the military operations, thermal cameras today are deployed across hundreds of security applications and continue to see strong demand in existing and emerging commercial markets. With thermal technology, security personnel can see in complete darkness as well as in light fog, smoke and rain Technology overview and early adoption What distinguishes thermal cameras from optical sensors is their ability to produce images based on infrared energy, or heat, rather than light. By measuring the heat signatures of all objects and capturing minute differences between them, thermal cameras produce clear, sharp video despite unfavorable environmental conditions. With thermal technology, security personnel can see in complete darkness as well as in light fog, smoke and rain. Originally a military developed, commercially qualified technology, the first thermal cameras for military and aircraft use appeared in the 1950s. By the 1960s, the technology had been declassified and the first thermal camera for commercial use was introduced. However, it wasn't until the late 1990s - when FLIR Systems introduced a camera with an uncooled thermal detector - when the technology began to see substantial adoption beyond government defense deployments. Installations at critical infrastructure sites In the 2000s, industrial companies were some of the first adopters of thermal, using the technology for predictive maintenance to monitor overheating and machine malfunctions. In the years following the September 11 terrorist attacks in 2001, there was an increase in thermal camera installations across critical infrastructure sites. Stricter security requirements drove the deployment of thermal cameras for perimeter protection, especially in the nuclear power sector. Thermal cameras produce clear video in daylight, low light or no light scenarios and their sharp images result in higher performing analytics In 2010, the U.S. Nuclear Regulatory Committee released its 73.55 policy, which states nuclear facilities must "provide continuous surveillance, observation and monitoring" as a means to enhance threat detection and deterrence efforts onsite. Because thermal cameras produce clear video in daylight, low light or no light scenarios and because their sharp images result in higher performing analytics, thermal cameras quickly became the preferred option for nuclear facilities. Likewise, following the 2013 sniper attack on PG&E Corporation's Metcalf transmission substation, the Federal Energy Regulation Commission introduced the Critical Infrastructure Protection Standard 014 (CIP-014). The policy requires utilities to identify threats to mission critical assets and implement a security system to mitigate those risks. This statute also led to more thermal installations in the utility sector as thermal cameras' long-range capabilities are ideal for detection of approaching targets beyond the fence line. The demand from both industrial and critical infrastructure entities, as well as other factors, helped drive volume production and price reduction for thermal, making the technology more accessible to the commercial security marketplace. Commercial applications In recent years, the increasing affordability of thermal cameras along with the introduction of new thermal offerings has opened the door to new commercial applications for the technology. In the past, thermal cameras were designed for applications with enormous perimeters, where the camera needed to detect a human from 700 meters away. Locations like car dealerships, marinas and construction supply facilities can be protected by precise target detection, thermal analytic cameras providing an early warning to security personnel Today, there are thermal cameras specifically designed for short- to mid-range applications. Developed for small to medium enterprises, these thermal cameras ensure property size and security funds are no longer barriers to adoption. Lumber yards, recreation fields and sports arenas are some of the commercial applications now able to implement thermal cameras for 24-hour monitoring and intrusion detection. Affordable thermal cameras with onboard analytics have become attractive options for commercial businesses Innovation and advancements Innovation and advancements in the core technology have also spurred growth in thermal camera deployment, providing faster image processing, higher resolution, greater video analytic capabilities and better camera performance. In particular, affordable thermal cameras with onboard analytics have become attractive options for commercial businesses that need outdoor, wide area protection. Car dealerships, marinas and construction supply locations all store valuable merchandise and materials outside. Without protection, these assets are vulnerable to vandalism and theft. However, by providing precise target detection, thermal analytic cameras provide an early warning to security personnel so that they can intervene before a crime is committed. By helping to deter just one incident, the thermal solution delivers a clear ROI. New market opportunities Not only are there more thermal cameras in use today than ever before, but there are also more thermal sensors being integrated with other multi-sensor systems, driving the adoption of thermal in new markets. For large perimeter surveillance applications, thermal is repeatedly being integrated with radar and drones to expand situational awareness beyond the point of fixed cameras. Users get immediate, accurate alerts of approaching targets and evidentiary class video for target assessment In the commercial market, thermal imagers are combined with optical sensors, analytics and LED illuminators into one solution that integrates with central monitoring station platforms. By bringing these technologies together, users get immediate, accurate alerts of approaching targets and evidentiary class video for target assessment. The result is a lower number of false positives, reducing the total cost of ownership for the solution. These multi-sensor solutions also feature two-way audio capabilities, which enable remote security officers to act as "virtual guards" and speak to intruders in real-time to dissuade them from illegal activity. The introduction of solutions that integrate all these state-of-the-art technologies under one unit reduces the amount of capital and infrastructure needed for deployment. Consequently, more small businesses and alarm monitoring companies can implement advanced perimeter security technologies like thermal sensors, some for the very first time. Thermal cameras have gone from military defense devices to widespread commercial security cameras Multi-sensor thermal solutions Multi-sensor solutions featuring thermal are quickly gaining traction and opening the door to new business opportunities for the security channel. One of the primary reasons for the strong market interest in these systems is they enable integrators to increase their recurring monthly revenue (RMR). With intense price competition and eroding margins on CCTV equipment, integrators have to rely on RMR to grow their businesses. Offering remote video monitoring services and virtual guarding technologies is one of the best ways to do so. Additionally, there is a clear demand for it. Central stations are continually looking for new technologies to offer their customers and businesses are interested in economical alternatives to physical guards. In conclusion, thermal cameras have gone from military defense devices to widespread commercial security cameras that are a substantial segment of the outdoor security protection market. From nuclear power plants to construction locations, thermal technology is being implemented to secure sites around the globe.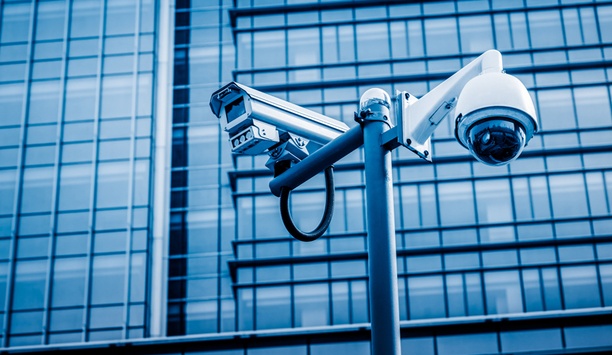 How to enhance IoT applications with network video surveillance
Remember the old adage "The whole is greater than the sum of its parts?" Nowhere is that truism more evident than when you add network video to the current generation of Internet of Things (IoT) solutions. Whether we're talking about industrial IoT applications, "Smart – X" (city, building, parking etc.) or retail operations, integrating network video into the solution provides value far beyond simple situational awareness. Optimising sophisticated video technology When video systems first moved from analogue to digital and then became part of the IoT world, they were primarily used to provide visual validation of sensor-detected events. For instance, if an industrial controller sensed an environmental issue such as a temperature exceeding set threshold maximum limits, the sensor would trigger the management software to notify the operator that this event had occurred. The operator could then pull up the video feed of the closest camera and observe the area remotely. While this application is simple, it shows how video enhances sensor management. As edge devices, such as sensors and network video become more intelligent, the interactions between systems are growing in sophistication and generating even greater value than each system could provide on its own. To appreciate how these smart applications are being used to improve overall efficiencies and profitability, let's delve into three areas where they're being deployed: intelligent buildings, smart cities, and smart retailing. By overlaying intelligent operational sensors with intelligent video, it's now possible to automate lighting levels based on motion detection Video-based operational analytics Applying intelligent monitoring to environmental equipment (HVAC) makes it easy for building owners and property managers to determine existing operating costs based on current equipment performance. They can then compare that amount to the cost of upgrades and potential cost savings over time. Lighting is another significant operating cost within building management. By overlaying intelligent operational sensors with intelligent video (light sensors), it's now possible to automate lighting levels based on motion detection. Lights can automatically turn on or off, brighten or dimmed, to eliminate wasteful energy consumption. With the addition of occupancy analytics via intelligent video, property managers can determine what caused the motion and learn other operational details such as occupancy counts. Did someone walk through and area causing lighting to turn on or up? Did they dwell in this area? These specifics can help managers efficiently optimise lighting controls and reduce the overall operating cost of the property. Businesses are also using smart applications to optimise allocation of desk space and conference areas. For instance, intelligent video can determine conference room occupancy (in use, number of people in room, free space even though showing booked) far better than stand-alone motion sensors. When tied to automated room assignment systems, the additional statistics provided by video analytics might suggest room changes based on room size and number of attendees through back-office applications such as Microsoft Outlook. These examples are just a few of a growing list of available video-based operational analytics currently on the market. Video analytics in smart cities Initial forays into smart city technologies such as smart lighting, smart grid, smart parking and so on relied on standalone sensor technologies. Their capabilities were good but limited. Smart Lighting for instance would use basic light detectors to turn street lighting. Smart Parking and traffic systems would use weight sensors to trigger vehicle counts, traffic signal changes or determine if a parking space was in use and paid for. Augmenting these applications with intelligent video and analytics, however, opens up a whole new world of additional details. In Smart Lighting, the video sensor can now trigger a change in lighting based on rules such as vehicular and pedestrian events. Video analytics can yield additional metadata such as vehicle type (commercial versus public use). Smart Parking becomes much more effective when you can begin to provide vehicle detail such as vehicle type or other information based on licence plate recognition. These additional details can help parking lots operate more efficiently and offer value-added services like space reservation and open space location notifications. Augmenting smart city applications with intelligent video and analytics opens up a whole new world of additional details Smart Grid offers some less obvious but equally valuable system augmentation capabilities. We often associate Smart Grid with simple automated meter reading but these systems also traverse critical power infrastructure. Solution providers in this arena are now offering heightened asset and perimeter protection via integration of network-based radar detection with video and audio analytics. This strategic mix of technologies can be used to minimise false detection alarms, turn on/off or change lighting levels and point cameras to areas of interest for extremely effective and cost-effective perimeter security. Network video for retail intelligence Retailing was one of the earliest adopters of smart device integration with network video and video analytics to support loss prevention and customer safety. They've been using video to analyse customer traffic and behaviour in order to improve product placement, increase product sales, as well as cross-sell related items. Adding programmable "Digital Signage" to the mix created new opportunities to display targeted messages based on viewer demographics about additional products and services of potential interest. Integrating network video with point-of-sale terminals to reconcile cash register receipts, adding heat mapping analytics to study customer foot traffic patterns, measuring check out wait times to increase employee productivity and efficiency as well as improve the customer experience are just some of the ways retailers have applied the principles of IoT to their advantage. Overlay intelligent building controls and you can see the exponential power of integrating intelligent video with other IoT devices and systems. Retailing was one of the earliest adopters of smart device integration with network video and video analytics to support loss prevention and customer safety Minimising metadata overload Smart application integration produces an enormous amount of metadata. Collecting, transporting and synthesising this data into meaningful business intelligence can be daunting. It requires disciplined use of resources from the network infrastructure transporting the data locally to the various cloud technologies (private cloud, hybrid cloud, public cloud) storing and disseminating it securely. Generally smart sensor data is fairly light weight in terms of actual data transmitted. Adding video elements can significantly increase bit-rate (bandwidth and storage) requirements. This highlights the need for the video to be more intelligent and interactive with the intelligent sensor and edge device technologies so that resources can be used more efficiently. Smart applications let you do that. You can fine tune video rules and optimise transmission based on retention value. You can program the video to sensor triggers or events, transmitting lower frame rate and resolution video for less interesting video and increasing the video settings when higher quality video is more relevant and valuable based on these sensor triggers. The back-end collectors of sensor metadata are becoming more mainstream and easier to operate. In many sectors, service providers are offering management of this sensor output "As a Service." As smart IoT technology continues to mature, the benefits of integration between network video systems and other network solutions will only get better. We're already seeing greater efficiency in operations as well as higher quantifiable returns on investment through cost savings and more in-depth, usable business intelligence.

BSIA CCTV Seminar and Exhibition 2015: Exhibitors set to showcase innovative products
The exhibition will let delegates get hands-on with some of the most innovative products in the CCTV industry A number of companies involved in the design, installation and operation of CCTV systems will be exhibiting as part of a sell-out seminar in London next week. Organised by the British Security Industry Association (BSIA), the event will take place at London's Emmanuel Centre on Marsham Street – close to the Houses of Parliament and Westminster Abbey – on Thursday 12th November. The seminar will cover a variety of interesting topics including the latest changes in surveillance legislation and technology, whilst also exploring recent developments in the CCTV sector. Running alongside the seminar, the exhibition will give delegates the opportunity to get hands-on with some of the most innovative products in the industry. Exhibitors that will be showcasing their products on the day include: ATEC Security ATEC Security is a specialist security systems integrator and winner of multiple Security Excellence Awards. The ATEC Difference is about creating value not only through security innovation, but also by ensuring security projects deliver financial, operational, staff and business intelligence benefits. ATEC take time to understand your issues, your operating environment and your business, and deliver reliable integrated solutions and support built around your operational requirements. They achieve unparalleled quality through meticulous design, comprehensive documentation and rigorous project management, with processes built around Home Office best practice. The portfolio includes some of the most advanced technologies available from carefully selected manufacturers. Find out why customers such as London City Airport, The City of Westminster and First Capital Connect, choose to work with ATEC by visiting their stand. Dedicated Micros The seminar will cover a variety of interesting topics including the latest changes in surveillance legislation and technology, whilst also exploring recent developments in the CCTV sector Dedicated Micros will be showcasing their latest cost-effective high definition IP and analogue product ranges. Based on a unique architecture, these solutions provide greater reliability, connectivity, interaction and performance across a seamless operating system. Visit Dedicated Micros' stand at the CCTV seminar to find out how their latest products can help to secure business. Bosch Security Systems Bosch Security Systems supply quality and innovative security solutions. They will be showcasing some of their latest in-camera technologies. Starlight technology offers a new quality standard in round-the-clock video surveillance. Regardless of lighting conditions, time of day or object movement, cameras deliver incredible levels of detail even in extreme low light situations. Intelligent Video Analysis (IVA) assists by alerting you when pre-defined alarms are triggered and by smartly combining up to 8 IVA rules, complex tasks are made easy and false alarms are reduced. Their Content Based Imaging Technology (CBIT) offers 3 main features: Intelligent Dynamic Noise Reduction, Intelligent Auto Exposure and Intelligent Tracking: IDNR technology intelligently distinguishes between noise and relevant information, such as movement, this reduces bitrate by up to 50%. National Security Inspectorate NSI is the first choice certification body for the UK's leading providers of security and fire safety services. Over 1800 organisations commit to rigorous and regular checks by NSI's national network of qualified auditors who carry out in the region of 4000 audits per year, verifying compliance with relevant Standards and industry Codes of Practice. Buyers who choose to contract NSI approved companies can be assured of security and fire safety services delivered to the highest standards by businesses committed to excellence. NSI will be delighted to talk to visitors at the CCTV Exhibition and Conference about the benefits of contracting NSI approved companies. Observant Innovations Observant's PATROL Camera System is a vehicle mounted 360-degree panoramic video camera. PATROL enables visual documentation of everything occurring in the vicinity of a patrol or tasking, ensuring that nothing is missed. The system captures everything, in all directions, all of the time and has been built to withstand tough environmental and usage conditions. Featuring 360-degree panoramic imagery, hi-res 14 MP video and stills imagery and a rugged IP67 form factor, the PATROL Camera System provides a number of benefits including public reassurance, greater impartiality and improved dispute resolution. Also exhibiting will be Dallmeier Electronic UK Ltd and Thorn Security Limited.
Private security industry - choose security providers that value quality over price
It's dangerous to compromise on safety features in search of a low-cost security solution, as it can put employees at serious risk Driving quality in the private security industry is vital to the ongoing effectiveness of the products and services that the industry provides. Figures show that, post-recession, buyers are increasingly aware of the importance of quality when it comes to choosing security providers, with 20% citing quality over price as a crucial factor in their decision. Pauline Norstrom, chief operating officer for Dedicated Micros, a CCTV manufacturer, is a strong advocate of choosing quality over price when selecting a security provider. Norstrom, who is also chairman of the British Security Industry Association (BSIA), recently delivered a speech on the subject at IFSEC, the largest event for the security industry in London. Here, Norstrom shares her views with SourceSecurity.com about the potential hidden costs of low-price solutions. The issue of quality over price is a fundamental issue for businesses, operators, buyers and security providers to consider. When we talk about quality in the security sector, we are talking about the safety of employees, the public, assets and commercial outputs. I recently watched a television show featuring a car manufacturer. Its message was about choosing quality rather than a low-cost option – the analogy it draws is someone buying a cheap parachute. The person who buys the more expensive parachute is the person who drives the car that works. Would anyone buy a cheap parachute? I certainly would not. Directors have a statutory responsibility for the safety of their employees, as compromising this is not only a threat to a company's profitability, but could put them out of business This comparison emphasises the gravity of choosing between quality and price. Choosing a security solution based solely on the latter can put the safety of your employees at serious risk. Directors have a statutory responsibility for the safety of their employees, as compromising this is not only a threat to a company's profitability, but could put them out of business. Risk assessments and mitigating recommendations Before selecting a security product or service, a formal risk assessment must be carried out in order to reveal a business's vulnerabilities. This is a necessity, as ultimately the cost of loss has a direct effect on a company's bottom line. I speak on behalf of the BSIA in urging business owners or their delegated authorities to engage with reputable security specifiers to help them develop an operation requirement specification containing key risks and mitigating recommendations. As a result, the chosen security provider must respond with the best solution to minimise risk and satisfy needs. Typically, cheap systems do not minimise risk as they use non-compliant products and have non-compliant designs, and therefore miss important events. So, while procurement teams may have achieved their purchase price target, they have put their business at risk and not fully met its needs. Low cost offerings' safety compromises Buying cheap can also result in a high cost of replacement and increased insurance claims. When you take these risks into account, are the savings really worth it? Given that the highest quality products are available in the market, why are compromises made in the private security industry? What are the reasons? Chief factors include a lack of bank lending and Government support for British companies, the global economic crisis (which created opportunities for low cost offerings to creep into the marketplace) and a lack of working capital – in some cases, it might be about cash as opposed to price. But we do know that buying cheap must result in compromises, because cheap is usually associated with taking something out. So how exactly do you define quality in the private security industry? And why does quality often cost more? As an illustrative example, let's say you have two offerings, both of which meet the basic requirements set out in the operational requirements specification. The cheap offering may scrape through on terminology as many requirements specifications are distilled down to the lowest common denominator. But, as opposed to higher quality offerings, the added functionality and benefits are all extra and companies face having to pay more further down the line. It may also be that training and operating procedures are not provided. Security tailored to specific needs A cheap product will merely provide a "one size fits all" service that is not tailored to the specific needs of a business. A quality offering is one that not only ticks all boxes but provides additional value benefits and offers measurable return on investment (ROI). Manufacturers should not provide CCTV solutions that simply meet elementary criteria. Products must provide maximum innovation over and above the basic requirements of a security solution. An end user or installer would pay more for quality solutions than for cheap offerings because they achieve fast response to preventable loss, reduce network vulnerability and offer extensive support and expertise throughout the life cycle of the product. This support can prove invaluable to a business in the long run. A principal reason you pay more for a quality product is that there is more investment into that product's development, which incurs cost in time and resource. Support and care during the life of the product and contract cost money, as does the training and development of staff. In return for this investment, you are able to grasp what the product can do for you and get exactly the solution you need. Buying cheap can also result in a high cost of replacement and increased insurance claims. When you take these risks into account, are the savings really worth it? To establish whether your provider has a high quality product or service, you need to ask several questions. Do they respond to customer's needs? Do they provide continual assessment and improvement programmes? Are they members of an industry association, such as the BSIA? The answers to these questions should give you an idea of whether or not your business has invested in a cheap or high quality option. When you are using a cheap security solution, loss is not always obvious as the costs are hidden. It might be that in-house staff are covering the deficiencies, or keyholders are called out unnecessarily, resulting in increased overtime costs. The costs may not measure truly what is the impact of a service on a business, so there needs to be a holistic view taken. Those who have this view are often directors or senior managers – otherwise the cost of ownership is little understood by buyers. Market knowledge and vulnerability awareness If you are involved in procurement of services, you need to have security market knowledge. Procurement teams must understand what makes a security provider different and better and who is responsible for business loss if something goes wrong. Business leaders must ensure their procurement teams are properly apprised and make sound recommendations based on industry knowledge. In the United Kingdom, this knowledge can be found within the BSIA, as it contains 18 discreet sections covering all areas of the security market, from access control to police to public services. These sections are designed to meet very specific requirements. So to conclude, it is my view that quality is far more important than price and compromises should not be made when it comes to security and safety. These are board room responsibilities and directors must be apprised to the risks and vulnerabilities. The way that procurement teams and owners and operators can protect themselves is by choosing a company which opts into quality, best practice and standards – a company that is different and ultimately better than the others. Low quality providers get away with offering cheap solutions if business owners take no interest, but this will ultimately come back to haunt the business as they will end up footing the bill.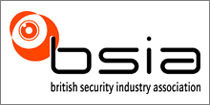 BSIA's CCTV seminar and exhibition in London to highlight recent developments in the CCTV sector
The event enables CCTV manufacturers and installers to showcase their latest technological developments A popular CCTV seminar and exhibition is set to arrive in London this November, and will provide an opportunity for CCTV companies to reach out to delegates from a range of organisations including local businesses, civic authorities and the Police. Organised by the British Security Industry Association (BSIA), the event will take place at London's Emmanuel Centre on Marsham Street – close to the Houses of Parliament and Westminster Abbey – on Thursday 12th November, and is expected to follow on from the success of a series of CCTV seminars held by the Association over the past couple of years, which have served to highlight the appetite for information regarding CCTV best practice among end-users and security buyers. A limited number of exhibition spaces are available at the event, enabling CCTV manufacturers and installers to showcase their latest technological developments, while an informative seminar will explore the latest changes in surveillance legislation and technology, while exploring recent developments in the CCTV sector. Confirmed speakers at the event include: Tony Porter LLB QPM, Surveillance Camera Commissioner Detective Chief Inspector Mick Neville, Central Forensic Image Team, Metropolitan Police Pauline Norstrom, Chief Operating Officer at AD Group / Dedicated Micros and Chairman of the BSIA Simon Adcock, Managing Director of ATEC Security and Chairman of the BSIA's CCTV section James Barrett of Safer London The event is kindly sponsored by the British Standards Institute (BSI). The BSIA expects the event to attract around 150 delegates from a number of organisations across the South East, for whom admission will be free of charge. Meanwhile, exhibitors will benefit from the following: 1 table with electrical connection Refreshments / lunch (for 2) Company logo on the programme for the day Inclusion in pre and post event promotion, including press releases, email marketing and social media activity A copy of all delegates' contact details, sent post-event The opportunity to promote attendance at the event via the BSIA's YouTube Channel
Featured white papers
5 steps to finding the right access control system for you
Download
Why outdated access control systems are a big problem
Download
Five things to consider for AI with video technology
Download