Browse CCTV Housings
CCTV camera housing products updated recently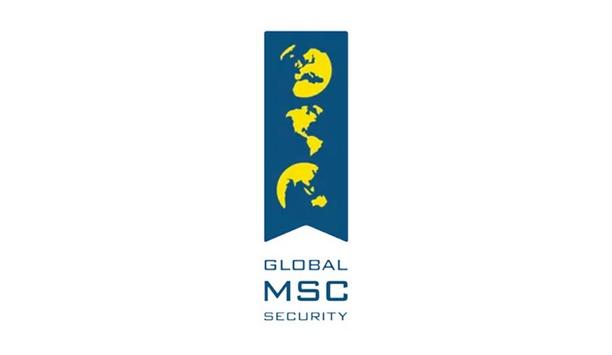 Global MSC to debate on the ability of AI to handle live incidents at their virtual event
Global MSC Security will debate the ability of artificial intelligence to help Security Managers and Surveillance Camera Operators improve how live incidents are handled. Experts in facial recognition, criminal behaviour will participate in the Developing Smart Surveillance Operators free-to-attend online broadcast on 16th March at 13:00 (GMT). Keynotes will be presented by Dr. Craig Donald, Professor James Ferryman, and Tony Porter QPM LLB, with the broadcast, also featuring an in-depth Q&A panel with technology companies - Genetec, Bosch Security & Safety Systems, and Hanwha Techwin. Automatic visual surveillance Tony Porter is the former Surveillance Camera Commissioner and recently joined the facial recognition company Corsight AI as its Chief Privacy Officer, where is focused on the technological, legislative, and ethical aspects of a technology. James Ferryman is a Professor of Computational Vision at the University of Reading. He will discuss the computer analysis behind CCTV images, focusing on the latest research into automatic visual surveillance of wide-area scenes, using computational vision. Providing insight into the human factors involved in security technology integration will be Dr. Craig Donald, an esteemed organisational psychologist, with a specialist involvement in crime behavioural analysis and detection. Video management systems Technology such AI is placing intelligence in cameras and video management systems" "AI technology has the potential to support operators in making smarter decisions," comments Dr. Craig Donald. "However, as we move to world where cameras are capable of learning, then both the camera and the operator will need good teachers, to ensure they understand crime behaviour, strategy, and dynamics." Managing Director of Global MSC Security, Derek Maltby, states: "We are not talking about replacing operators, but enabling them to harness technology that is available right now to work smarter. Traditionally cameras have provided the lens through which operators observe, monitor, and respond to behaviours and actions. However, technology such AI is placing intelligence in cameras and video management systems, enabling them to not only see, but understand, interpret and guide the operator on the appropriate course of action." Video analytics data A Q&A panel will provide insight into the latest technologies that enable smart surveillance operators. The speakers will be joined by Christian Morin, Vice-President of Integrations & Cloud Services at Genetec who will demonstrate how its Security Centre provides a single intuitive unified interface that enables operators to make sense of complexity. Bosch Security and Safety Systems will be demonstrating how video analytics data and alerts can be optimised by machine learning to support operators with better situational awareness, and Hanwha Techwin will explain how new technologies can enable operators to work smarter not harder. The Global MSC Security 'Developing Smart Surveillance Operators' Special Online Event is free-to-attend and takes place on 16th March at 13:00 (GMT).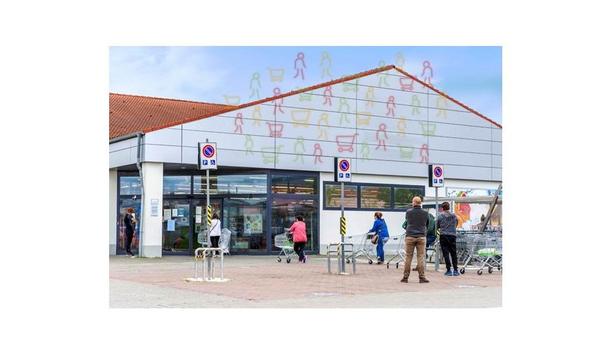 Bosch releases a new version of AIoT video software solution supporting safe social distancing
The latest release of 'Intelligent Insights' from Bosch offers a software widget update that supports safe social distancing. Intelligent Insights is an 'AIoT' video software solution – which combines the connectivity of physical products with the application of artificial intelligence (AI) – that gives customers the power to predict based on live and historical data. Intelligent Insights taps data from Bosch video cameras with built-in AI and pulls it into a single dashboard to support informed decision-making before a potential situation occurs. Minimising coronavirus spread One of the most notable changes caused by the current pandemic is social distancing. Maintaining a precise distance and upholding a maximum threshold of people in gathering areas such as workplaces, shopping centers, and train stations has become critical to minimise coronavirus spread (COVID-19). In light of the challenges imposed by this situation, Intelligent Insights supports social distancing regulations with its latest software widget update. Intelligent Insights supports social distancing regulations with its latest software widget update The new Area fill level traffic light widget offers an intuitive graphical interface that helps users comply with social distancing regulations. The widget visualises the current and maximum number of people allowed in a particular area at a specific time. It illustrates three different states – normal, serious, and critical – as green, yellow, or red, along with corresponding info text, so the user instantly knows when to take action. Traffic light widget Users can opt to live stream the Area fill level traffic light widget on a monitor at an entrance to a supermarket or grocery store, for example, to inform customers whether they may enter the store. When a threshold is reached, the widget can activate and trigger a connected device that will inform visitors with a public announcement, simple alert, or message displayed on a monitor. Intelligent Insights uses built-in AI from Bosch cameras to interpret video images and captures camera metadata from situations involving moving objects, people counting, and crowd detection. The software tool then collects, aggregates, and displays this information using a series of pre-defined widgets enabling users to visualise and evaluate a complete scene from a simple overview screen. Intelligence beyond security Users can select the needed widgets to provide the required information to help predict unwanted situations The dashboard enables users to quickly understand what they see, which helps them respond before a potential situation occurs and delivers business intelligence beyond security. For detailed post-analysis and to help users adjust and alter future actions, Intelligent Insights offers a report function. Intelligent Insights comes with a series of intuitive dashboard widgets that enable users to evaluate a complete scene to support security, safety, and well-being in varying applications. Depending on the application, users can select the needed widgets to provide the required information to help predict unwanted situations or uncover new opportunities. Object positioning widget Area fill level, Occupancy counting, and Crowd detection offer the ability to monitor and detect crowds accurately and count individuals and objects. The user can specify the desired occupancy rate of an area by determining the maximum number of people allowed to be in that area within a given time. Intelligent Insights also offers Object counting and People counting to count objects or people accurately such as when entering or leaving a building. These widgets help identify peak and low times on specific days or over an extended period. Intelligent Insights uses only anonymous data from cameras, ensuring people's privacy is protected at all times. With the Object positioning widget, users can get a real-time overview of all objects moving in a specific area. Based on their GPS position, which can be determined by cameras that feature built-in AI, the objects are plotted onto a map and classified with icons. Video management system Intelligent Insights, an AIoT video software solution from Bosch, supports social distancing regulations, helps customers respond before a potential situation occurs, and delivers business intelligence beyond security. Intelligent Insights is not only a powerful standalone software package but also designed for seamless integration with other software solutions like the video management system of Bosch (BVMS).
Bosch secures Granarolo plant at Soliera with their Intelligent Video Analytics system
Situated near the picturesque small town of Soliera in northern Italy, the dairy plant of Italian food company Granarolo is anything but small: More than 600 farmers, 70 trucks for the collection of milk and 720 vehicles handle 850,000 tons of milk every year. Its dairy products such as milk, yogurt, ice cream, cheese, and lately also ham and pasta, supply several million Italian families every day. The plant's huge production capacity is reflected in the size of the perimeter: The Soliera facility stretches out over 45,000 square metres. Furthermore, it is located near a wooded land which is important when it comes to designing a security system aimed at protecting the plant against intrusion. Video surveillance system Granarolo wanted to replace an old analogue video surveillance system by a digital one as its security challenges exceeded the limits of the old installation. The project posed several challenges. The most significant being the vast area of the factory itself, as well as the location of the perimeter near an area that can only be poorly overseen. Since the factory is located in a heavily wooded area, building an appropriate video security system is more challenging because it needs to be safeguarded against false alarms, triggered by ever-changing lights, shadows and the constant movement of trees and plants. Tackling these challenges, Naples-based Bosch partner Gruppo Sirio worked out the modernisation of the plant's security system, with Bosch cameras featuring built-in Intelligent Video Analytics (IVA) at the heart of the system. Detecting suspicious objects Bosch provided a video surveillance system with 48 cameras of the Dinion series With the help of the security cameras' integrated video analytics, virtual lines were drawn around the area to be protected against intrusion. When these lines are crossed by intruders, the programmed rules automatically generate alarms, alerting on-site security personnel to intervene. Whether the cameras are tasked with detecting suspicious objects or unusual movements in daylight or night-time, constant surveillance with a special focus on sensitive areas ensures security. In total, Bosch provided a video surveillance system with 48 cameras of the Dinion series. The system, which is managed on one central platform, is completely autonomous and entirely separate from any other system or network in the plant. This ensures maximum security even in the event of potential failures of other systems on site. Perimeter protection solution As a result of the modernisation process, Granarolo can now rely on a system specifically designed for its needs. The newly established, digital video surveillance and perimeter protection solution supports the security personnel in maintaining maximum levels of security through the entire area. It also guarantees that food safety standards in the protected facility are guarded against outside influences. Ultimately, the system allows the staff to fully focus on keeping the production running at all times, thereby contributing to secure the sensitive chain of the Italian food supply against interruptions.