CCTV camera housing products updated recently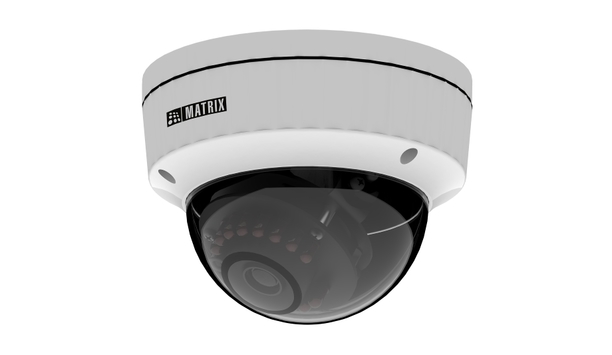 Matrix launches 5MP IP cameras with higher resolution for better surveillance
With the continued demand for IP Video Surveillance in Small and Medium-scale Enterprises, new solutions that produce better image quality in the most challenging conditions are needed. To meet the growing needs of SMBs, Matrix has strengthened its offerings by adding 5MP IP Cameras to its existing range of 2MP and 3MP IP Cameras. Equipped with Sony STARVIS sensor with Exmor technology the 5MP IP Camera delivers a true, 104-degree Horizontal field-of-view (FOV) and exceptional low light performance in light as low as 0.01 lux. With its H.265 compression, users can reduce storage consumption by up to 30%. Available in Dome and Bullet variants, Matrix 5MP IP Cameras are ideal for both indoor and outdoor applications. Exceptional quality low light images Key Features: Better Quality Images with 5 MP Resolution Sony Starvis series Sensor with Exmor Technology for Exceptional Low Light Performance Larger Field-of-View (FOV) – 104 degrees HFOV Colour Images in Light as Low as 0.01 lux IP67 and IK10 Protection Latest H.265 Compression Technology True WDR – to Deliver Consistent Images in Varying Light Conditions "Higher resolution and detailed images enable 24*7 effective surveillance. Matrix's existing range delivers exceptional quality low light images, and the new 5MP resolution takes it to a completely new level. Owing to the high resolution, these IP cameras provide sharper and brighter images with even more details." said Vihar Soni, Marketing Manager, Matrix Comsec.
ONVIF reflects on 2019 activities and plans for new profile development in annual meeting
ONVIF, a global standardisation initiative for IP-based physical security products, held its annual membership meeting in November, providing ONVIF members with an overview of important activities of 2019 and plans for the year ahead. Attendees heard presentations on the growth of ONVIF, as well as plans for new profile development. ONVIF Chairman Per Björkdahl highlighted the forum's achievements over the past year, particularly the market's continued support for the profile concept, with the number of conformant products surpassing 13,000 earlier this year. With six profiles to choose from and additional ones in development, ONVIF profiles have increasingly been included in various bid and specification processes in projects around the world, making it the de-facto interface in the industry. Björkdahl also noted the continued involvement of ONVIF in the International Electrotechnical Commission's work on international standardisation, in addition to new proposals for cloud connectivity and interoperability between multiple systems. Video Enhancement Working Group The overarching goal of ONVIF is to provide to the market a single interface through which every system can operate As is tradition, ONVIF recognised the contributions of multiple individuals from various ONVIF committees. Steve Wolf, who served on several ONVIF committees on behalf of Pelco, received the ONVIF Service Award, which acknowledges individuals who have provided a long-term commitment to the organisation. While serving on the Technical Committee, Wolf led the Security Working Group, and was also an active participant in the Video Enhancement Working Group, contributing to a number of improvements in how ONVIF approaches video. Andreas Schneider of Sony received the ONVIF Distinguished Service Award, which recognises individuals who have made significant contributions to ONVIF over many years in multiple functions. Schneider's long-term service to the Technical Services Committee has positioned him as a major facilitator of the ONVIF organisation, with contributions to multiple ONVIF profiles. Physical access control standards "The overarching goal of ONVIF is to provide to the market a single interface through which every system can operate," said Björkdahl. "Our honorees have shown significant and long-term commitment to our organisation, in turn making this goal a reality one profile at a time. We thank both of our recipients for their innovation, hard work and service." ONVIF Technical Committee Chairman, Hans Busch of Bosch, spoke to members about the specification development roadmap, which highlights plans for future profile development, as well as the continued alignment to the standardisation activities within the IEC TC 79 working groups for video surveillance and physical access control standards. Specifically, Busch covered what specifications are being examined for future profiles, and how they complement and further enhance existing ONVIF profiles. IP-based physical security products ONVIF continues to work with its members to expand the number of IP interoperability solutionsAs chair of the Technical Services Committee, Sony's Schneider gave an overview of the committee's work on new and existing profiles, client and device test tools, updates to the conformance process and tools, and the Developers' Plugfest. Shi-lin Chan of Axis Communications, who serves as chair of the ONVIF Communication Committee, provided a recap of ONVIF communication efforts in 2019, and discussed ONVIF's plans for the launch of a Mandarin website later this year. Founded in 2008, ONVIF is a well-recognised industry forum driving interoperability for IP-based physical security products. The organisation has a global member base of established camera, video management system and access control companies and more than 13,000 profile conformant products. IP interoperability solutions ONVIF offers Profile S for streaming video; Profile G for recording and storage; Profile C for physical access control; Profile Q for improved out-of-the-box functionality, Profile A for broader access control configuration and Profile T for advanced streaming. ONVIF continues to work with its members to expand the number of IP interoperability solutions ONVIF conformant products can provide.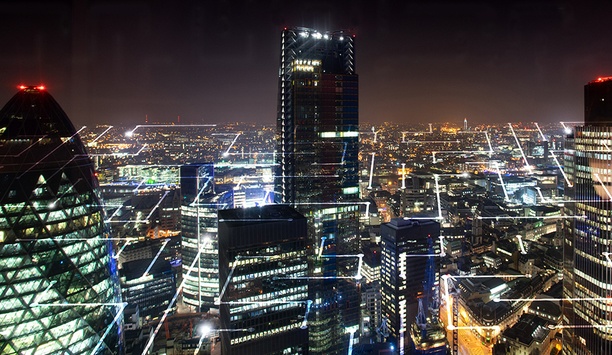 FiRa Consortium promotes the 'fine ranging' capabilities of UWB technology
For the security market, the 'fine ranging' capabilities of ultra-wideband (UWB) technology opens up a range of new uses based on the ability to determine the relative position and distance of two UWB-equipped devices with pinpoint accuracy – within centimetres. UWB is more accurate and secure, even in challenging environments full of interference, compared to narrow band wireless technologies. UWB technology transmits a large amount of data over short distances using a small amount of energy. It will be used in seamless access control, location-based services, and device-to-device services across industries including smart homes, cities, retail services, and healthcare. Increasing the accuracy of ranging measurements UWB technology will support any application that benefits from knowing the precise location of a connected deviceUltra-wideband is a mature radio technology that transmits information spread over a large bandwidth, as described by the IEEE 802.154 standard. A new, enhanced amendment to the standard – IEEE 802.15.4z – focusses on improvements to existing modulations to increase the integrity and accuracy of ranging measurements. Moving forward, UWB technology will support any application that benefits from knowing the precise location or presence of a connected device or object. This reflects a move from data communication to secure sensing. New capabilities of UWB are largely unfamiliar to the market, but a new Consortium – the FiRa Consortium – has a mission to educate the market, provide use cases, and promote UWB technology. Delivering interoperability across devices "With a consortium, we can better deliver interoperability across devices, software, and chipsets," says Ramesh Songukrishnasamy, Director and Treasurer of the FiRa Consortium, and SVP & CTO of HID Global. "This creates a frictionless experience for the user, which is vitally important with a new technology. People are more likely to adopt emerging technology when it runs smoothly without interruptions or errors." The FiRa consortium is ensuring new use cases for fine ranging capabilities can thrive" An industry consortium can create a UWB ecosystem of interoperable technologies instead of individual companies launching products that consumers struggle to make work together, says Songukrishnasamy. "Simply, the FiRa consortium is ensuring new use cases for fine ranging capabilities can thrive." Founding members of the FiRa consortium ASSA ABLOY and HID Global, pioneers in secure access and identity solutions, are founding members of the consortium. Their technology manages access to physical and digital places, things, and identities. Another founding consortium member, NXP Semiconductors, is a pioneer in secure connectivity solutions for embedded applications. Other founding members are Samsung, which creates top-of-the-line TVs, smartphones, wearables, and other connected devices; and the Bosch Group, a global supplier of technology and services that is at the forefront of IoT innovations. Sony Imaging Products & Solutions Inc., LitePoint and the Telecommunications Technology Association (TTA) are the first companies to join the newly formed organisation. Immune to radio frequency interference UWB is also immune to radio frequency interference, so it functions in high traffic settingsUWB introduces higher levels of accuracy in positioning capabilities and increased security for ranging data exchange compared to existing technologies. Fine ranging with UWB technology can localise devices and objects to 10 centimetres of accuracy with or without line of sight. UWB is also immune to radio frequency interference, so it functions in high traffic settings. These capabilities will enable a variety of use cases like secure, hands-free access control in hospitals, location-based services for ride sharing, and targeted marketing for retailers. FiRa will demonstrate UWB technology at upcoming trade shows. The FiRa Consortium aims to build on IEEE's work with an interoperable high rate physical layer (HRP) standard, including defining an application layer that discovers UWB devices and services and configures them in an interoperable manner. The consortium also plans to develop service-specific protocols for multiple verticals and define necessary parameters for applications including physical access control, location-based services and device-to-device services. Promoting the adoption of UWB solutions As a consortium, FiRa is not just setting standards but actively championing use cases for UWB technology. Creating the consortium addresses the need to develop interoperability and implementation standards; brings key players together to create a rich UWB ecosystem; allows for the sharing of intellectual property; and promotes the adoption of UWB solutions. The FiRa Consortium is committed to educating and promoting new use cases" "Since UWB is a mature technology with new potential uses, there is a general lack of awareness of potential applications that take advantage of the technology," says Songukrishnasamy. "The FiRa Consortium is committed to educating and promoting new use cases." The FiRa name comes from Fine Ranging to highlight UWB technology's use cases and distinction from older UWB technologies and solutions. Enhanced security in challenging environments Fine ranging powered by UWB can outperform other technologies in terms of accuracy, power consumption, robustness in wireless connectivity, and security, especially in challenging, high density environments. UWB previously served as a technology for high data rate communication and as such was in direct competition with Wi-Fi. Since then, UWB has undergone several transformations: UWB has evolved from an OFDM-based data communication to an impulse radio technology specified in IEEE 802.15.4a (2ns pulses with Time of Flight); and A security extension being specified in IEEE 802.15.4z (at PHY/MAC level) makes it a unique secure fine ranging technology. Moving from data communication to secure ranging allows 'spatial context capability' to be utilised by a variety of applications: seamless access control, location-based services, and device-to-device (peer-to-peer) services. Information is available at firaconsortium.org.
Featured white papers
Designing video management systems using H.265
Download
Making sense of today's security camera options
Download
Sinaloa, Mexico: Connected cities are safer cities
Download