Browse CCTV Housings
CCTV camera housing products updated recently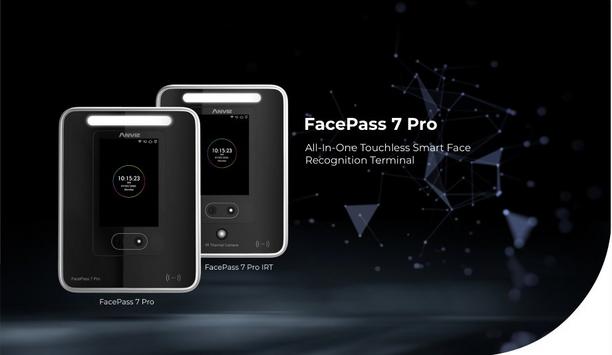 Anviz deploys FacePass 7 and CrossChex Standard access control solutions to help Integrate Security (Integrar Seguridad) manage multi-purpose buildings
Anviz's client, Integrate Security (Integrar Seguridad), is a company that is dedicated to providing electronic security services. Integrate Security has trained personnel to provide the best solution to local and foreign tourism in Buenos Aires, Argentina, with ten years dedicated in this field. The challenge With a diverse set of physical identities and mobility of local and foreign tourists, who access multi-purpose buildings, it's hard to manage sets of rooms only by keys. Unnecessary human capital will be added on to manage a multi-purpose building, with an additional fee to manage the system. As a result of the COVID-19 pandemic in 2020, Anviz's client needs a modern solution As a result of the COVID-19 pandemic in 2020, Anviz's client needs a modern solution, to help them manage all these newly add-on tourism and minimise human capital, with the function of registering and managing new users' access requests within minutes. FacePass 7 and CrossChex Standard solutions Furthermore, Integrate Security wants to make everything touchless, in order to fit the requirement of COVID-19 policies, while protecting both tourists and workers from the Coronavirus. Anviz's FacePass 7 and CrossChex Standard solutions offered Integrate Security exactly what they needed, touchless access control solution that can be monitored on a laptop or PC. To ensure the best configuration result, Anviz designed special stainless steel turnstiles for FacePass 7. Touchless access control The FacePass 7 and CrossChex Standard can enable staff members to add or delete additional users within minutes and monitor access records, whether or not the tourists wear a mask to fulfill COVID-19 requirements.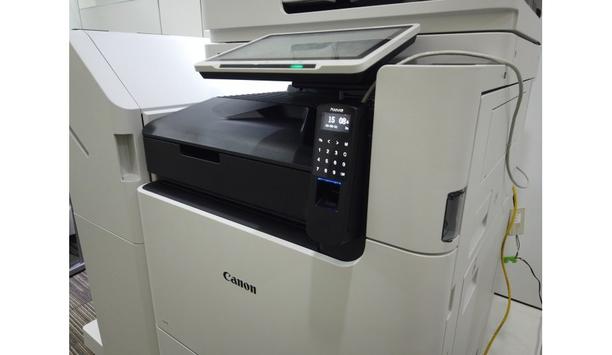 Anviz integrates FaceDeep 3 and fingerprint P7 access solution with Canon printer
According to a recent survey, 70% of the total waste in offices is made up of paper and as much as 30% of print jobs are never even picked up from the printer. Even worse, 45% of printed paper ends up in the trash by the end of the day. When the user considers that the total amount spent annually by U.S. companies on printed documents is $120 million, it's clear that there is a lot of pointless printing in modern offices. Managed print solution Meanwhile, in the same company's main office, marketing, sales and support staff had multiple printers running all day to publish reports, marketing materials, and more, and stacks of unread documents ended up being piled in bins next to the machines. These are two very different offices within the same company with very different needs: one office barely needed a printer while the other was in desperate need of a managed print solution. Imagine tones of print task fulfil a printer and employees take other's print work unnoticeably Anviz now integrates the face recognition (FaceDeep 3) and fingerprint (P7) access solution with Canon printer. By enable face recognition or fingerprint access, they eliminate waste and secure the print, scan, copy, and personal information. Imagine tones of print task fulfil a printer and employees take other's print work unnoticeably, and there is always some print work last in the printer that no one collects them. Face recognition terminal With their solution add-on to the printer, only authorised employees can use the printer, and print work only starts when someone is in front of the printer to eliminate print jobs that no one picks up. FaceDeep 3 series are the new AI-based face recognition terminal equipped with a dual-core-based Linux-based CPU and the latest BioNANO® deep learning algorithm. It supports up to 10,000 dynamic face databases and rapidly recognise users within 2M(6.5 ft) in less than 0.3 seconds and customises alerts and a variety of reporting for no-mask wearing.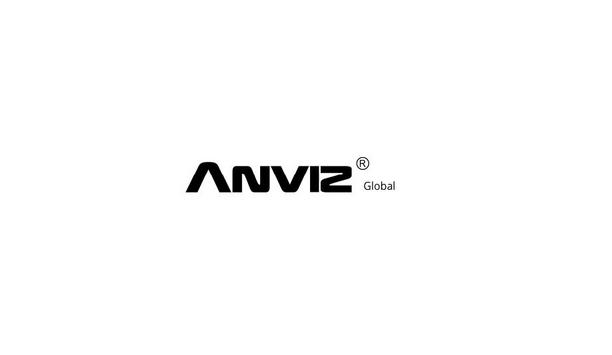 Starr Corporation utilised Anviz's CrossChex cloud and facedeep 5 to track employee work time
Starr Corporation, located in American Falls, Idaho, United States, needed a way to track people's time for time cards for a project that was to last a year long. It contacted Anviz for assistance. The customer, a food manufacturer, saw what they were doing for the construction site and wanted to have all subcontractors use the system, as to date there are 10,000 users and 200 some companies using the system. The challenge: For about a year-long length of the project, who comes to the construction site and who leaves. At any moment pull up a report of who is on-site ordered by the company. There are 200+ contractors and subcontractors on this project. The solution: It organised it so that company was the project name; departments were the various companies working on that project. Key benefits: Accuracy of capturing people and ability of reporting. Comments "The monthly attendance hours that CrossChex Cloud report to me took me 20 minutes to prepare to the bill while it typically takes me 2 hours without it," said Brad Shroeder Pocatello, Idaho Manager.