CCTV camera housing products updated recently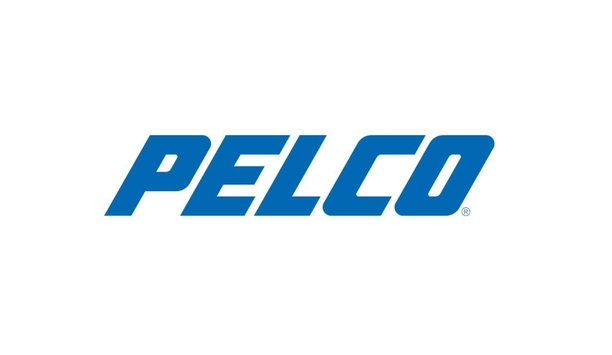 Pelco expands leadership team with Kurt Takahashi as new Chief Executive Officer
Pelco, Inc., a global pioneer in intelligent video solutions, announced the appointment of Kurt Takahashi as Chief Executive Officer, effective November 1, 2019. Previously, Takahashi held the position of President of AMAG Technology, a global end-to-end security management platform. At AMAG, his innovative leadership transformed the company from being an access control focused business into an open, innovative security management solution specialising in access control, video surveillance, visitor management, identity management, incident and case management, and a fully integrated command and control software suite. Deep connections in the industry Prior to AMAG, Takahashi was the Vice President of Global Sales and Marketing at Quantum Secure where he led sales, business development, and marketing to drive global pipeline and top-line revenue growth. "During this time of transformation, there is no better person to lead Pelco than Kurt Takahashi," said Russ Roenick, Pelco's Chairman of the Board and Managing Partner of Transom Capital. "Mr. Takahashi is a proven leader with deep connections to Pelco and the industry." "With over 20 years in the physical security sector, his reputation with customers, dealers, consultants, and technology partners is invaluable. We know Kurt's business and technology vision, executive experience, and ability to bring people together to achieve success will propel Pelco into a leading position in the security industry." Distinctive video solutions "I am honored to have this opportunity to lead Pelco. We have a strong brand with talented and motivated people. I'm looking forward to accelerating our ability to deliver innovative, distinctive video solutions and experiences back to our customers," said Mr. Takahashi.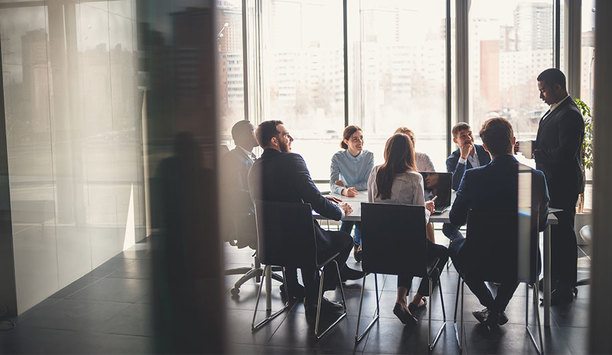 Transitioning to new ownership, Pelco envisions its next chapter
The next chapter of the Pelco saga began in May when Pelco Inc. was acquired by Transom Capital Group, a private equity firm, from Schneider Electric. Since the acquisition, Transom Capital has been working with Pelco's management and employees to define and direct that next chapter. "The more time we spend with the company, the more excited we are about the opportunity," says Brendan Hart, Vice President, Operations, Transom Capital Group. In addition to his position with Transom, Hart has taken on an interim line role at Pelco as Vice President of Product and Strategy. After helping to oversee Pelco's rebuilding phase, he expects to step away from daily involvement over time. "We have gained an appreciation for nuance [since the acquisition closed]," he said. "The channels, the relations, how people buy in this industry are very nuanced. Who's gone where and who's done what? The interplay of hardware and software. We have gained appreciation for the nuance. And we need to be surrounding ourselves with people who know the industry, who know the multi-dimensional areas." Transition from analog to IP systems We have to focus on who our customers are specifically and understand their needs" It's a "transformative moment in the industry," says Hart, given industry changes such as price erosion and the transition from analogue to IP systems. "We are about to go into the world of added intelligence. It's an interesting time to buy a security company." Hart says the Pelco brand still has value: "The market is rooting for us." There is also a strong portfolio of people and products to build from. Pelco maintains its headquarters in Fresno, Calif., and has a presence in Fort Collins, Colo., near Denver, and a sales office in the New York area, not to mention many global employees who work remotely. A new CEO is being recruited; otherwise, "we have a great executive team" in place, including Brian McClain, COO and President, says Hart. "In defining the new company, we have to decide first and foremost what we want to be," says Hart. "What can we provide customers? We have to focus on who our customers are specifically and understand their needs and use cases." Part of defining the new company is to become more aligned with a specific set of verticals that fit with Pelco's capabilities (although they are not saying which verticals those are yet). However, "we can't ignore what we are today as we make the transition," says Hart. Innovation in products We want customers to see innovation in products to a point when people will say 'this is Pelco'" "We have to let the products and experience speak for themselves. We're focused on getting our ducks in a row and going in a new direction, but actions speak louder than words," he says. The changes will be "more organic;" don't expect to see a big announcement. "We want customers to see innovation in products and customer support and get those things to a point when people will say 'this is Pelco,'" says Hart. Although not exhibiting at GSX, I found Pelco occupying a meeting room near the show floor. The room gave the company a chance to respond to integrators and consultants at GSX who had questions about what was going on with the acquisition. "Everybody is rooting for us, and we wanted the ability to get out and say 'we're here, we're doing things, and we're excited about the future,'" said Stuart Rawling, Pelco's Vice President, Market Strategy. "This is a time for people to come and see us who maybe haven't seen us in a while." By ISC West in the spring, Pelco expects to have a clear message of who they are and where they're going, he says. Aligning needs of end user "We are excited about the work we are seeing internally," which includes "aligning resources in the right way," says Rawling. "The fruits of the labour are being seen internally now. We will be launching new products in the next eight months, although there will not be a defined moment in time when we say 'this is it.' It will just be happening. Next year will be an exciting time industry-wide, and product-wise, and Pelco will have a strong voice. Brendan and team have kept us extremely busy," says Rawling, who also was part of Pelco in the "glory days" before the acquisition by Schneider Electric. We're so optimistic, when you combine the people and the brand and what's happening the market" "The work product has been so transformative mindset-wise for the employees. Everybody has had the opportunity to talk to the [new] owners about what type of company we are. We can set our own vision and get reenergised and get back to the core belief of what Pelco was and what it should be. We are the master of our own destiny, aligning needs of end user with the products we can deliver. We are putting the right processes in place that work for this market. It is an exciting prospect." In the new era, Rawling expects to target marketing more toward end-users, because they have more influence on product selection than ever before, he says. End users often learn about new products online, so Pelco will be looking to target its marketing toward educating various vertical markets about available technologies and their use cases. "We're so optimistic, when you combine the people and the brand and what's happening the market," says Hart. "We have to do the work. We're excited about what we are seeing internally."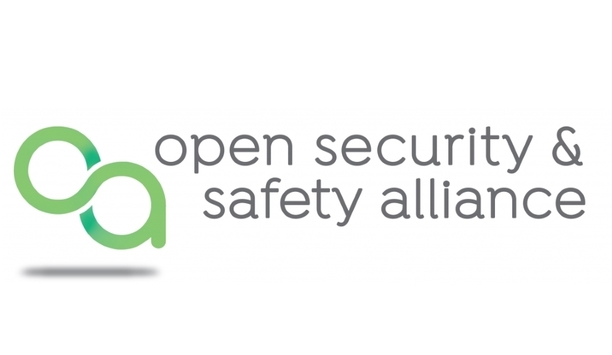 Open Security & Safety Alliance celebrates its 1st anniversary in the security industry
The Open Security & Safety Alliance (OSSA), an industry body comprised of leaders, influencers and innovative organisations from all facets within the security, safety and building automation space, celebrates its one-year anniversary. Within its first 12 months, OSSA attracted 30+ members ranging from device manufacturers, software developers and system integrators to distributors and system on a chip (SoC) companies – helping lay the groundwork for improved security, safety, building automation and business intelligence solutions. Open security and safety ecosystem We're truly pleased at the progress achieved in just our first year by establishing an open security and safety ecosystem" "Through OSSA, we have competing and complementary institutions reaching across aisles and stepping outside of their brands to work together to push our whole industry into a new, more prosperous and efficient direction," said Johan Jubbega, President, Open Security & Safety Alliance. "We're truly pleased at the progress achieved in just our first year by establishing an open security and safety ecosystem comprised of 30+ renown companies, and having a market-changing digital marketplace and first commercially available video security camera offerings underway for year two as the Alliance continues to provide guidance and interpretation of common standards and specifications to promote more intelligent, productive solutions for users." Operation and maintenance of products Currently, security and safety solutions are fragmented and there is no collaborative approach to systems working together for bigger-picture success. Large amounts of data are left untapped in siloed systems that through cooperation can instead be utilised for better living, safety and security purposes. OSSA's mission is to work with market players to all start from the same 'recipe' when it comes to the development, deployment, operation and maintenance of products, software and services. The Alliance's vision is that the majority of the security and safety industry works with a common, vendor-agnostic operating system (OS) and IoT infrastructure – and agrees to implement or adhere to common approaches defined for common challenges like data security, privacy, product performance and easy consumption of data across multiple solutions. Collaborative digital marketplace They also started to define the common approaches and establishment of a shared IoT infrastructure This will substantially fuel usability and trust when it comes to security and safety solutions that are built on the foundations set forth by OSSA. From there, companies can differentiate through apps by way of a collaborative digital marketplace – similar to how we all access/download/use applications between an app store and our smart phones and other digital devices. Already within its first year, OSSA member companies created the first common Technology Stack specification including the definition of a common operating system for video security devices. They also started to define the common approaches and establishment of a shared IoT infrastructure, including a digital marketplace. This framework allows the trapped – and mostly unused – data captured by any brand of device to be unleashed and available for good purpose. It also reduces friction when conceiving, deploying and maintaining security and safety devices, systems and settings and inspires innovation by opening the doors to data interpretation and possibilities. This platform revolution that OSSA envisions will benefit everyone involved. Significant outputs from Alliance workgroups Significant outputs from Alliance workgroups over the past 12 months include: Documentation of a common Technology Stack including the definition of a common vendor-agnostic OS. First description of a common market approach to data security and privacy. OSSA member Security and Safety Things GmbH (SAST) realised a first version of its OS as set forth in the common Technology Stack defined by OSSA – enabling the creation of prototype cameras. Together with SAST's first open app store for security cameras, various innovative applications were showcased this year from ISC West 2019, IFSEC 2019 and GSX 2019. The commercial launch of the platform is planned for Q1 2020. OSSA members fulfilled their first prototype cameras based on the commonly defined Technology Stack and OS, and showcased them throughout 2019 at ISC West, IFSEC and last week from GSX. Change for the betterment of the industry The Open Security & Safety Alliance's five founding companies – Bosch Building Technologies, Hanwha Techwin, Milestone Systems, Pelco™ and VIVOTEK Inc – are joined by 25+ other inventive international players that currently comprise the OSSA member roster. The Alliance is designed to include everyone and offers membership levels to meet the needs of companies big or small. Benefits of joining OSSA include access to the Alliance framework and the ability to connect, discuss, influence and collaborate with other Alliance members to steer change for the betterment of the industry.
Featured white papers
A blind spot in governance, risk and compliance
Download
H.265 High Efficiency Coding: Video compression for security applications
Download
How to overcome the storage challenges of adopting surveillance AI
Download