Avigilon CCTV Housings
(39)
CCTV camera housing products updated recently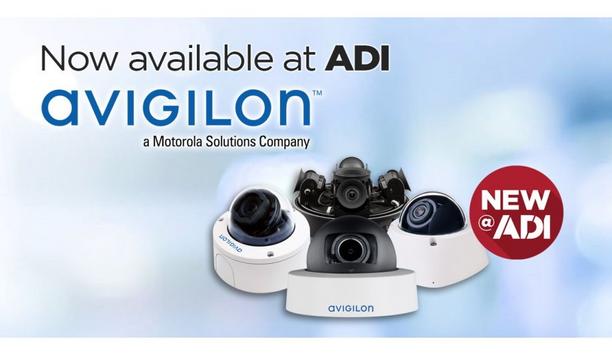 ADI signs pan European distribution agreement with Avigilon for the ease of EMEA customers to gain access to ADI solutions
ADI Global Distribution, a renowned distributor of security and low voltage products, announced a new distribution agreement with pioneering video security and analytics provider Avigilon, a Motorola Solutions company. ADI customers across Europe, Middle East and Africa (EMEA) will have access to the full range of the innovative Avigilon video solutions eco-system which includes more than 100 new products being added to the ADI portfolio. "ADI continues to drive an industry leading product selection to ensure our customers can successfully design and build complete, integrated security solutions," said Hemant Trivedi, General Manager for ADI EMEA. "By adding Avigilon to the ADI portfolio, we are further enhancing our customer choice of leading solutions. We are excited by this new partnership and the benefits it will deliver to our customers." Video security system Avigilon's mission is to deliver innovative products that help keep people and communities safe" Avigilon designs, develops and manufactures video solutions, analytics, cloud, security cameras, video management software and hardware, and access control. Powered by advanced artificial intelligence (AI), Avigilon technology is simple and easy to use, and offers a seamless integration across an entire video security system. Beginning this month, Avigilon products will available for purchase online and in ADI branch locations across the EMEA region. "As a global leader, Avigilon's mission is to deliver innovative products that help keep people and communities safe. We are excited to work with ADI to offer our comprehensive ecosystem to their customers," said Paul Such, Vice President of EMEA Sales Avigilon at Motorola Solutions. "With ADI's vast geographic footprint and strong distribution channels, we will be able to expand our reach further across the security market." Active supplier partners ADI Global Distribution operates in 14 countries across EMEA with 67 stocking locations and 11 distribution hubs. Additionally, ADI exports to more than 80 countries in the region. ADI serves more than 24,000 customers across EMEA, and offers over 250,000 SKUs from more than 750 active supplier partners.
Ecl-ips monitoring firm introduces a range of COVID-19 back to work solutions to currently re-opening businesses
Midlands-based firm, Ecl-ips, is using its expertise in providing monitoring, CCTV and access control, to offer organisations a range of back to work solutions to keep customers, visitors and staff safe as the company continue to mitigate the risks from COVID-19. Occupancy Management Solutions With more businesses opening up Ecl-ips can help occupancy counting to ensure social distancing is maintained. Ecl-ips can offer Avigilon's occupancy counting feature, as part of its video management software and Avigilon Cloud Services (ACS). Through the use of advanced technology, the occupancy counting feature provides an easy and streamlined way to count and identify the number of people in a building. Ecl-ips can also offer Paxton's access control system Net2. Paxton has added an occupancy management feature to the software. This allows employers or facilities managers to limit the number of people in any given area of their building; either barring access or sending an email/text to the manager when a space nears capacity. It will work across multiple areas of a site and can be set to operate a one in, one out system to support social distancing measures. Remote Access Control Ecl-ips is now able to offer an upgrade of the Net2 software which Paxton unveiled in May. This expanded the ability of facility managers to manage access to buildings remotely reducing the physical contact required for people to enter and leave those buildings but still maintaining their security. This followed the launch of web-based version of Net2 and its Paxton Connect app which meant this software is available wherever the users are. Face Mask and Face Covering Detection The wearing of face coverings is now compulsory in the UK for users of public transports and face masks are either mandatory or strongly advised for staff in a number of workplaces. Additionally, the wearing of face coverings is advised in shops and other indoor places. Avigilon has developed technology to detect if there are breaches in rules associated with the wearing of face masks or coverings. This can provide an alert so security staff or managers and Ecl-ips can customise this solution to provide an audible warning to those committing any breaches of rules. Social Distancing Guidelines Support In its latest software release scheduled for this month Avigilon's most advanced cameras will identify breaches of social distancing guidance and again this can provide an audible warning. The technology can also demonstrate to those managing commercial spaces or other buildings like schools or healthcare settings where there are potential bottlenecks and so social distancing will be difficult. This will allow managers to make changes within the buildings, for example, by only allowing people to walk in one direction through a corridor to reduce the numbers having to be in close proximity to each other. Contact Tracing Capability Meanwhile, Ecl-ips is also a specialist in Avigilon's access control system. This can be used with Avigilon's CCTV system to assist with contact tracing if employees are found to need to isolate after showing symptoms of COVID-19. This is because of the advanced technology providing a record of staff accessing buildings and being able to correlate to video footage of staff on CCTV. Thermal scanning Some organisations are using thermal scanning as part of their solution for opening up businesses by detecting staff or visitors that may have raised temperatures and require health screening. Paxton has made improvements to Net2 to allow installers to integrate the system with thermal scanners more easily. Ecl-ips can also offer thermographic cameras and advise if they are the right solution for the customer. Aaron Kernaghan, Managing Director of Ecl-ips, said, "Ecl-ips is a well-established CCTV, access control and monitoring firm. We are ensuring that we are operating in a COVID-19 secure manner and are keen to assist organisations get back to work safely."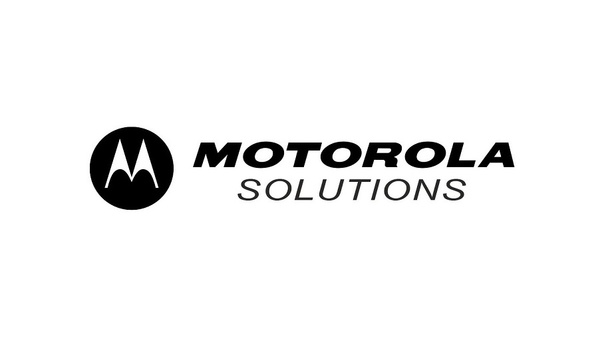 Motorola Solutions improves video security and analytics portfolio to enhance staff safety in COVID-19 times
Motorola Solutions, announces a number of additions to its video security and analytics portfolio. These security solutions are designed to support organisations as they explore options for moving staff safely back into their offices or facilities. The offerings focus on the key elements of safety and security around COVID-19, including prevention, protection and response. "Enterprise organisations are exploring the best way to return back to the workplace, where ensuring the safety and security of their employees and customers is paramount," said John Kedzierski, Senior Vice President, Video Security & Analytics at Motorola Solutions. Intelligence of AI-powered analytics "Our customers have asked how our solutions can help mitigate the potential impacts of COVID-19 as they re-open their facilities, so we've developed a suite of applications that leverage the unique capabilities of video with the intelligence of AI-powered analytics." Motorola Solutions' video security and analytics portfolio will offer Avigilon security cameras with analytics to help organisations keep employees safe through the adherence of health guidelines around protective face masks and physical social distancing. These solutions combine the power of video and the intelligence of AI-powered analytics to collect visual footage and statistical patterns on where social-distancing protocols have been breached and where individuals are not wearing a face mask. Through Avigilon Control Centre (ACC) video management software, organisations can be notified if guidelines are not observed and can quickly make informed decisions to address the situation. Physical access security The combination of physical access security and video footage can provide important insights The analysis increases employee safety by equipping organisations with the insights they need to implement measures that facilitate better compliance with health guidelines. The safety and security of front-line workers is a top priority for employers. Essential workers who face the risk of aggression and contamination may be equipped with Motorola Solutions' body-worn cameras, so they can experience peace of mind, knowing that they have a direct link to security personnel at all times. Wearing these devices allows employees to verbally notify others that their actions are being captured on camera, which can often de-escalate a heated situation. As employees look to safely move back into the workplace, Motorola Solutions' contact tracing capability can help deter the spread of COVID-19 in an organisation's offices or facilities. The combination of physical access security and video footage can provide important insights. Responsible use of analytics The new Identity Correlation Report helps employers better understand where an individual who has tested positive for COVID-19 has been, and which doors that person may have accessed within the workplace. By using this capability with Motorola Solutions' Avigilon Appearance Search™ technology and Identity Search, security operators are able to add an extra measure of safety by generating timelines and video clips of the individual's pathway throughout the premises, also showing who they may have been in contact with. These prevent, protect and response capabilities embrace Motorola Solutions' commitment to the responsible use of analytics, as well as individual privacy rights.
Featured white papers
Building a safe ecosystem for visitors post COVID-19
Download
Smart security cameras: excellence in retail
Download
5 reasons to integrate mobile technology into your security solution
Download