Avigilon CCTV Housings
(39)
CCTV camera housing products updated recently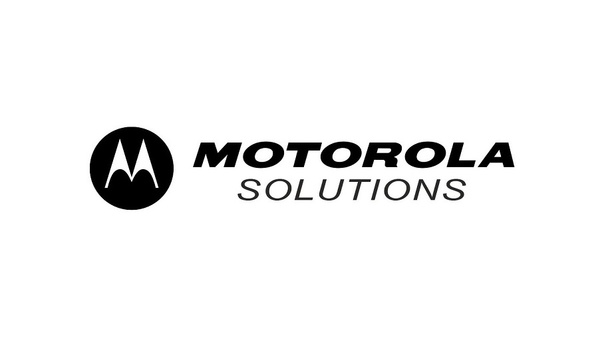 Motorola Solutions improves video security and analytics portfolio to enhance staff safety in COVID-19 times
Motorola Solutions, announces a number of additions to its video security and analytics portfolio. These security solutions are designed to support organisations as they explore options for moving staff safely back into their offices or facilities. The offerings focus on the key elements of safety and security around COVID-19, including prevention, protection and response. "Enterprise organisations are exploring the best way to return back to the workplace, where ensuring the safety and security of their employees and customers is paramount," said John Kedzierski, Senior Vice President, Video Security & Analytics at Motorola Solutions. Intelligence of AI-powered analytics "Our customers have asked how our solutions can help mitigate the potential impacts of COVID-19 as they re-open their facilities, so we've developed a suite of applications that leverage the unique capabilities of video with the intelligence of AI-powered analytics." Motorola Solutions' video security and analytics portfolio will offer Avigilon security cameras with analytics to help organisations keep employees safe through the adherence of health guidelines around protective face masks and physical social distancing. These solutions combine the power of video and the intelligence of AI-powered analytics to collect visual footage and statistical patterns on where social-distancing protocols have been breached and where individuals are not wearing a face mask. Through Avigilon Control Centre (ACC) video management software, organisations can be notified if guidelines are not observed and can quickly make informed decisions to address the situation. Physical access security The combination of physical access security and video footage can provide important insights The analysis increases employee safety by equipping organisations with the insights they need to implement measures that facilitate better compliance with health guidelines. The safety and security of front-line workers is a top priority for employers. Essential workers who face the risk of aggression and contamination may be equipped with Motorola Solutions' body-worn cameras, so they can experience peace of mind, knowing that they have a direct link to security personnel at all times. Wearing these devices allows employees to verbally notify others that their actions are being captured on camera, which can often de-escalate a heated situation. As employees look to safely move back into the workplace, Motorola Solutions' contact tracing capability can help deter the spread of COVID-19 in an organisation's offices or facilities. The combination of physical access security and video footage can provide important insights. Responsible use of analytics The new Identity Correlation Report helps employers better understand where an individual who has tested positive for COVID-19 has been, and which doors that person may have accessed within the workplace. By using this capability with Motorola Solutions' Avigilon Appearance Search™ technology and Identity Search, security operators are able to add an extra measure of safety by generating timelines and video clips of the individual's pathway throughout the premises, also showing who they may have been in contact with. These prevent, protect and response capabilities embrace Motorola Solutions' commitment to the responsible use of analytics, as well as individual privacy rights.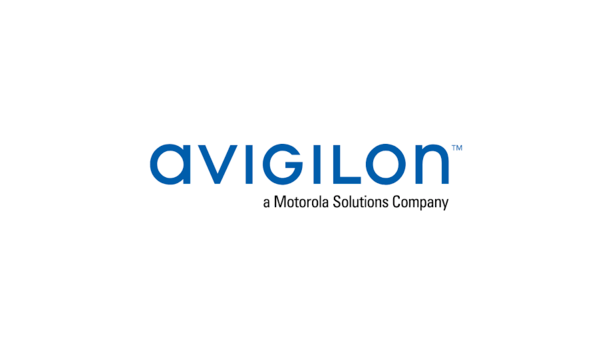 Avigilon Surveillance System provides hi-tech protection for residents at Desert Highlands
Desert Highlands, the acclaimed luxury golf club and community in the stunning Sonoran Desert of North Scottsdale, has updated the community's security system, installing the state-of-the-art Avigilon Surveillance System. The upgraded security system at Desert Highlands includes 55 new IP cameras installed throughout the property. Other features of the system include new technology that allows the Desert Highlands security team the ability to locate vehicles or people with specific description criteria, and an appearance search feature that can recognise individuals based on various descriptions. High quality video surveillance footage Avigilon Security Solutions are designed as easy-to-use software and hardware IP network products that include image capture, analysis, storage, transfer and playback of high quality video surveillance footage with visually lossless compression (no perceptible loss of visual detail), and electronic access control management. Typically, a luxury club and its community homeowners' association's security systems are not connected. With the Avigilon Surveillance System at Desert Highlands, the two security components are completely integrated with one another, which provides additional security measures and more proficiency. Safe and comforting Desert Highlands' energetic lifestyle consistently draws discerning families and active Boomers in equal measure "We wanted to transform our surveillance system at Desert Highlands to something more sophisticated and efficient, and the highly touted Avigilon surveillance system matched our needs," says General Manager Monty Becton. "Providing our residents and members peace of mind and ensuring the Desert Highlands experience remains safe and comforting are our ultimate priorities." Desert Highlands' energetic lifestyle consistently draws discerning families and active Boomers in equal measure, golfers, tennis enthusiasts, pet lovers, and health and wellness enthusiasts. A full social calendar allows residents to also fully enjoy this peaceful community. New irrigation system During the Coronavirus pandemic, Desert Highlands offers a pantry for its members and residents, where they could buy essentials (paper items, disinfectant, bread, milk, cheese, deli, proteins, beverages, etc.) from the club without leaving the confines of the community. The club carefully packages the items and either has them delivered to their houses or places the groceries in front of the clubhouse for pick-up. Stretching to over 7,100 yards, the Desert Highlands golf course recently underwent a $7 million renovation project that included refurbishing every bunker, restoring the 13th hole to its original design, installing a new irrigation system and updating cart paths. Premier tennis tournaments The splendid golf course offers a challenging, but fair test, and striking views of Pinnacle Peak and the lights of the Valley spread across the horizon in the distance below. Noted ATP player Nick Kyrgios considers Desert Highlands' grass courts "better than Wimby" Desert Highlands was the first design in Arizona by Jack Nicklaus, and immediately set the bar for desert golf experiences, not only in Scottsdale but statewide and nationwide. Nicklaus, Gary Player, Arnold Palmer and Tom Watson have walked these fairways, as Desert Highlands was host site of the first Skins Game in 1983. Just as impressive is Desert Highlands' Racquet Club, which sports 13 tennis courts featuring all three Grand Slam surfaces, grass, clay and hard. The Racquet Club annually hosts one of the premier tennis tournaments found anywhere, the USTA Southwest Grass Court Classic. Noted ATP player Nick Kyrgios considers Desert Highlands' grass courts "better than Wimby [Wimbledon]." State-of-the-art security system Desert Highlands also boasts a 7,700-square-foot Wellness Centre, an 18-hole professionally designed putting course and a spacious dog park. Inside, the club provides residents peace of mind with a state-of-the-art security system, professionally trained security personnel, visitor control and access, and other protection amenities. Among the acclaimed residential services that truly pamper residents and meet their specific needs, shipping and transportation assistance, pool and spa maintenance, auto detailing and other customised services.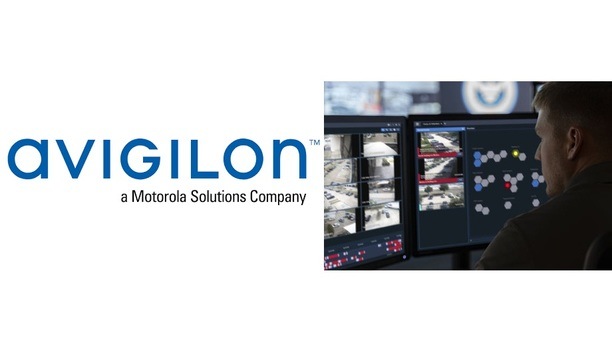 Avigilon brings new facial recognition features to video management software with Avigilon Control Center (ACC) 7.6
Motorola Solutions, a global pioneer in responsible video analytics, announced the newest addition to its video security and analytics portfolio, Avigilon Control Center (ACC) 7.6. ACC™ 7.6 is the company's most recent video management software release, enabling enterprise customers to better monitor their facilities through new AI-powered facial recognition features and analytics. The introduction of this technology is a part of Motorola Solutions' ongoing commitment to creating state-of-the-art solutions that address enterprise safety needs while safeguarding individual privacy rights and enforcing the responsible use of analytics and data management. Facial recognition capabilities In keeping with this commitment, the new video management capabilities in ACC 7.6 include robust controls to govern the retention and accessibility of watch list data, the ability to create and manage multiple watch lists from within ACC and the option to upload reference images to a watch list. These features are built into the solution natively, meaning that the technology is developed and owned by Motorola Solutions as opposed to a third-party vendor. In addition, the new facial recognition capabilities do not make consequential decisions or initiate actions on their own. The data that are entered and saved in the watch lists are managed and maintained by the enterprise customers employing the technology. Vigilance across school campuses "When leveraged responsibly, facial recognition is an incredibly powerful tool that can assist in numerous ways, including helping enterprise organisations make better informed decisions that empower them to respond to events proactively," said John Kedzierski, senior vice president, Video Security Solutions, Motorola Solutions. "For our enterprise customers, we believe potential facial recognition matches should always be assessed and verified by a trained specialist who can then determine whether further investigation or action is necessary." ACC 7.6 features Unusual Activity Detection analytics that provide site-wide intelligence For example, with the heightened vigilance across school campuses, district officials are able to employ the technology to ensure that anyone deemed a threat to the students and staff on campus has their photo added to the system. When there is a face match made against the watch list, the school's security operators receive a notification so that they can take proactive measures to assess the situation and ensure the safety of students and staff. Unusual Activity Detection analytics In addition to new watch list and facial recognition capabilities, ACC 7.6 features Unusual Activity Detection analytics that provide site-wide intelligence with the ability to recognise out-of-ordinary activity such as unusual speed of movement or location of people or vehicles. This edge-based intelligence distinguishes between typical and abnormal events by continuously learning what usual activity might be for a scene over time. For example, if there is an individual running through a crowded mall, a security guard could be alerted in Focus of Attention to locate where the individual is and take measures to understand the situation. ACC 7.6 is ONVIF Profile G compliant and will be available for preview at Motorola Solutions' first-ever virtual showcase taking place March 18-20, 2020.
Featured white papers
Automatic vehicle identification: State of the industry 2020
Download
How analytics engines mitigate risk, ensure compliance and reduce cost
Download
11 considerations for embedded system RFID readers
Download