Axis Communications CCTV Housings
(21)
Browse CCTV Housings
CCTV camera housing products updated recently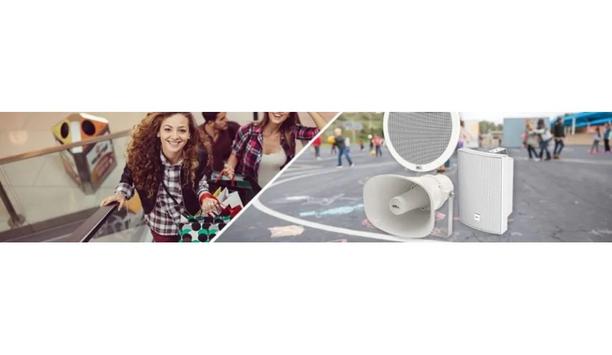 Axis Communications provides network audio solutions for security and Public address
Axis Communications makes audio systems smarter and easier than ever with a line of network audio solutions built for scalability and flexibility based on the customers' needs. Easily install and manage Axis audio solutions and instantly improve customers' business operations and security. Axis all-in-one audio solutions can be scaled to fit different spaces and are flexible enough to deliver the right message at the right time and place. Intuitively manage thousands of audio devices with the AXIS Audio Manager C7050 Server and monitor the status from a single user interface. With Axis audio solutions, one can become the audio expert one's customers need to hear it all loud and clear. A world of audio possibilities With an open platform, Axis audio solutions easily integrate right into one's customers' new or existing systems. Offer one's customers unique benefits including: Improve security on one's premises with event-triggered announcements and direct callouts. Make live or scheduled announcements in different zones, at the right time and right place. Create ambiance with easy and flexible scheduling of great-sounding background music. All while enjoying the many benefits of a network audio system. Security, Public address and Background music Stop unwanted activity in its tracks. Broadcast to single or multiple zones. Play music how and where one wants to.
BriefCam announces future availability for video content analytics on Axis cameras
BriefCam, the provider of Video Content Analytics and VIDEO SYNOPSIS® solutions, announces future availability for BriefCam Video Content Analytics on Axis cameras with built-in deep learning processing units. BriefCam's edge analytics initiative complements its portfolio of on-premise and cloud solutions, by enabling greater freedom of choice for flexible deployment architectures through edge-based computing. Enabling comprehensive analytics Through the Axis Application Development Partner Program, BriefCam is one of the first to leverage the AXIS Camera Application Platform (ACAP) to enable comprehensive analytics directly on Axis Communications' upgraded camera series. The first camera to support BriefCam video content analytics is the AXIS Q1615 Mk III featuring a dual chipset, ARTPEC-7, and a deep-learning processing unit (DLPU), for video processing and metadata generation at the edge. By enabling BriefCam analytics on the edge, along with post processing and management capabilities, users experience real-time processing, with reduced costs and complexity, as well as reduced storage and bandwidth requirements. In turn, enabling greater flexibility and cost efficiency for large scale deployments. Video surveillance technologies Comprehensive video analytics is a key component to further optimising surveillance camera investments" "Axis is proud to forge a deeper technology partnership with BriefCam toward our shared vision for advancing best-in-class video surveillance technologies," said Mats Thulin, Director of Core Technology, Axis Communications AB. "Comprehensive video analytics is a key component to further optimising surveillance camera investments and enabling new and expanded use cases for video – by deploying analytics at the edge, users have greater flexibility in how they implement and utilise video analytics." According to Omdia's Video Surveillance & Analytics Intelligence Service, published in July 2020, the key trend that will be shaping the embedded market for video analytics is the ability to process basic deep learning analytics on the edge. Due to the increasing amount of data and increasing quality of the images, Omdia expects that compute power will continually move to the edge. Video analytics solutions It is forecast that the proportion of intelligent cameras shipped with deep learning analytics will increase from ~8% in 2019 to over 58% in 2024, signaling significant market demand for edge-based video analytics. "Edge computing will become a critical element for most organisations looking to gain business intelligence and analysis from video surveillance," said Gili Rom, VP Strategic Initiatives, BriefCam. "The breadth and depth of BriefCam's portfolio of video analytics solutions delivers actionable intelligence for safety, security and greater business insights with freedom of choice for on-premises, cloud and now edge deployment architectures through its deep partnership with Axis Communications. Having BriefCam edge analytics enabled on the Axis Q1615 MK III, as the first Deep Learning Camera, greatly accelerates the respective companies' value to the customer." The BriefCam edge analytic initiative is underway with availability targeted for H1 2021.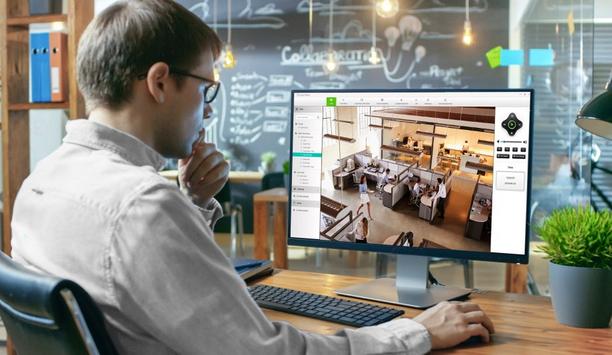 Quanika provides off-the-shelf integration with Axis hardware by participating in the ADP programme
Access control, security and building systems integration software vendor Quanika joins the Axis Communications' Application Development Partner (ADP) programme. This will make it easier for consultants and systems integrators to use Axis Communications network video, access control, and audio hardware, on projects of all sizes, as part of a seamless security management platform. Quanika provides end-to-end solutions for a wide range of applications, from small and medium scale projects up to enterprise level installations. Enterprise access control software By taking a straightforward, modular approach using off-the-shelf integration with Axis hardware as well as sites and application specific devices and other third-party systems, Quanika makes it easy for users – including small to medium enterprises, and major enterprise customers - to deliver on the promise of true integration by providing a single, intuitive, security and safety management interface. Quanika Compact is now a practical choice for small-to-medium applications in healthcare Quanika Compact and Enterprise access control software primarily benefits users looking to leverage the power of Axis Communications' AXIS A1001 and A1601 Door Controllers for unlimited doors and users, and to integrate AXIS Camera Station as well as Milestone video management software (VMS). Thanks to reduced cost and complexity, Quanika Compact is now a practical choice for small-to-medium applications in healthcare, retail, manufacturing, logistics and similar locations, giving users the ability to tie together and flexibly manage multiple sites. Visitor management solution Quanika Enterprise is designed for large scale facilities and corporate enterprises, including multi-purpose buildings, hotels, transportation hubs, hospitals, and universities, giving organisations complete control and situational awareness across their entire estates globally. And Quanika VisitorPoint is a powerful yet simple to use visitor management solution that streamlines and automates reception operations, and the allocation of meeting rooms and parking spaces, to eliminate manual tasks to deliver significant operational efficiency. "By joining the Axis Communication ADP programme Quanika will further cement its track record for developing new integrations at speed," says Quanika managing director Leo Cook. "This will benefit users who want to streamline their systems, including those who want to connect and integrate any piece of third-party hardware or software."
Featured white papers
Building a safe ecosystem for visitors post COVID-19
Download
Smart security cameras: excellence in retail
Download
5 reasons to integrate mobile technology into your security solution
Download