Extreme CCTV Cameras
Sorry no products match your search. Your search criteria may have been too narrow. If you remove some of your search criteria, this may yield more productive results.
CCTV camera products updated recently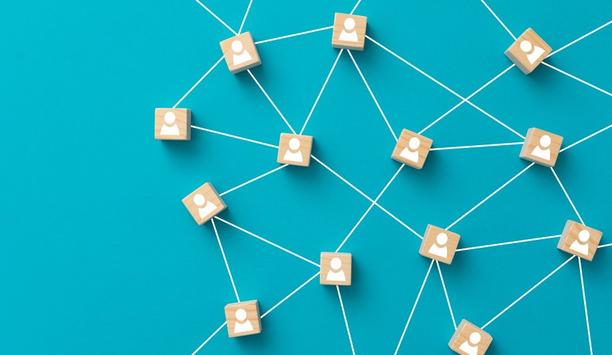 Ensuring connectivity 24 hours a day, every day of the year, for your IoT security devices
There is no denying that the COVID-19 pandemic has radically changed the way we work. In May 2021, 31% of the countries workforce was still working remotely, with 71% of businesses in professional, scientific, and technical industries remote-working. Work patterns shifting Although the conversation often focuses on office workers, the COVID-19 pandemic has impacted the way many other, non-office sectors operate. In the security industry, since the introduction of lockdowns and social distancing guidelines, the way businesses monitor sites has changed. While in the past, security guards would have patrolled the premises, companies are increasingly opting to use high bandwidth security, deploying CCTV to monitor sites - rather than people. At OV, we believe the only way to ensure CCTV is as trustworthy as a person, is to use a multi-network SIM in the device, ensuring connectivity 24 hours a day – every day. Smart Surveillance Reliable video surveillance means deploying CCTV cameras with the Internet of Things (IoT) Switching to CCTV doesn't simply mean installing a camera on a wall. To ensure your site is monitored 24-hours a day, with real-time footage available to your staff, reliable video surveillance means deploying CCTV cameras with the Internet of Things (IoT). Smart surveillance not only reduces the need for a security officer on site, but also minimises the reliance on a member of staff continuously monitoring the CCTV footage. Instead, cameras connect to a centrally managed system, so if an emergency happens, it notifies the system. It then sends an instant alert to a designated person or the emergency services. This streamlines the typical monitoring process, removing possibilities of human errors and computer lags, increasing efficiency. And, equally as important, since the COVID-19 pandemic, it removes the reliance on in-person surveillance. Deploying IoT sensors across the site However, the role of a security guard is not always just to monitor and prevent crime. When stationed at a block of offices or flats, an officer often also monitors the premises, ensuring that everything is running smoothly, for example, checking for faults in entry systems and lifts. Though this technically sits with the maintenance team, losing a security guard in place of CCTV could risk losing another pair of eyes on the ground. This risk can be averted, if businesses also deploy IoT sensors across the site, connected to the same centrally managed system as the CCTV. Sensors send data collected in real time Sensors installed into lifts and door entry systems work in a similar way, sending data collected on the object in real time. If an error with the system arises, an instant alert will be sent, and maintenance can be scheduled immediately. Although smart solutions are on the rise, for some businesses, in-person security is still the best or the preferred option. Pre-pandemic, there may typically have been multiple security staff on-site, but to accommodate for social distancing guidelines and fewer people on the premise generally, security guards have increasingly worked solo. Wearable IoT devices for lone workers' safety The wearable IoT devices have an emergency button and voice access installed Lone working, especially for security personnel, comes with its risks. When faced with emergencies, such as burglaries or violence, the risk of working alone is immediately heightened. To keep lone workers safe, businesses can provide staff with wearable IoT devices. The wearable IoT devices have an emergency button and voice access installed, so in the case of an urgent situation, the wearer can discretely press the button, and it will immediately alert the monitoring station, who will be able to hear what is happening at the incident location. Furthermore, wearable IoT devices can also monitor key health markers and regular movement, so if a worker either stops moving for a prolonged time, or their health markers suddenly change, an alert will immediately be sent to a pre-agreed contact, or the emergency services, to send out help instantly. Connectivity, the key to the seamless operation of IoT While this technology can protect businesses and staff, it can also help to remove instances of human errors, when inaccuracies can still occur. Ultimately, we're handing the baton of trust over from person to tech. So, if smart technology is to perform as we expect it to, it must be connected to a reliable network. Connectivity is the key to the seamless operation of IoT, because without it, devices cannot work and losing connection for the security industry is not an option. A business needs to trust that security equipment will do its job, after all, the safety of their site and staff is in the 'hands' of it. Multi-network SIM is the safest option Not only are multi-network SIMs the safest option for ensuring connectivity, but they are also invaluable To confidently trust in IoT, a multi-network SIM is the safest option. Using a single network means that if that provider experiences issues or outages, so will the equipment. Whereas, with a multi-network provider, if one network drops, it will simply switch to another in the area, in order to ensure reliable security 24 hours a day. Not only are multi-network SIMs the safest option for ensuring connectivity, but they are also invaluable, as the security industry assesses the short-term future of mobile connectivity. Whether it is the closing down of 2G and 3G networks, or the availability of new technologies, such as LTE-M or 5G, opting for a multi-network SIM is the best option available. Smart security solutions as reliable as the connected network Whatever the plans are of the individual networks, a multi-network SIM ensures that you can access older services, such as 2G and 3G, as long as any network continues to supply service, and get the newer technologies, such as LTE-M and 5G, as soon as the first network makes them available. Ultimately, smart security solutions are only as trustworthy as the network they are connected to. As businesses roll out new technologies that rely on connectivity 24 hours a day to perform their job, multi-network providers should be the only option considered and utilised. With a multi-network SIM in a CCTV device, businesses can be confident that their site is monitored and secure, every hour of every day.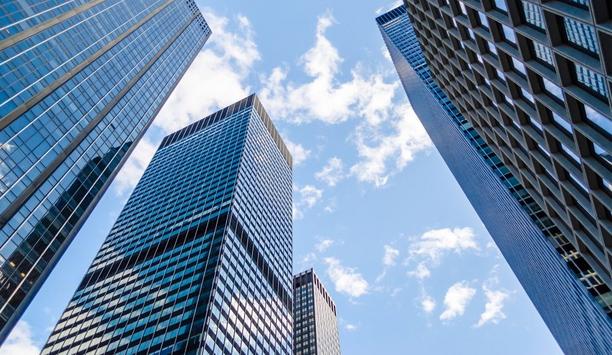 IP video - simply modular and modern
They say nothing stays the same for long, and this has never been truer than in today's world of technology and innovation. The 21st century has seen rapid changes and every day brings a new update in one of the many segments of technology. Technology is evolving at such a rapid rate, due to a phenomenon dubbed accelerating change. Each new improvement is now a stepping stone, enabling stronger and better generations of technology, at faster speeds. Accelerating change evolving across all industries The idea of accelerating change is evolving across all industries. And, because we want to help our partners and customers get the most out of their investments, which is why we continually look to find ways to deliver flexibility and scalability, with each technology update. Essentially, we've embraced the concept of accelerating change across our entire organisation. Why is this important? When organisations implement any new solution, they should carefully consider how their technology needs will evolve. Although, it is impossible to anticipate the future (who would have imagined COVID-19?), stakeholders know their organisation may grow, leaders will request new data points, the industry will evolve and aligned technologies will emerge. Investing in flexible, scalable technologies Technology today should be designed to meet today, tomorrow and future security, and business requirements Therefore, businesses must be able to be flexible and modular, without having to overhaul their technology investments. That is why each company must invest in technologies that are designed for flexibility and scalability. Technology today should be designed to meet today, tomorrow and future security, and business requirements. When selecting the best 360-video solution, for example, it's crucial to understand how some of the latest innovations transform security operations. IP video systems IP video systems offer numerous benefits, such as secure data accessibility, higher resolution, more efficient storage and centralised management, even with multiple cameras. And today, there are more options than ever before. In a market that sees constant technological evolution, the possibilities can seem endless. But the camera you need today may not be what you need tomorrow. Security and business needs evolve over time, and sometimes, almost daily. Do you need to fit a camera into a small space, such as a hotel corridor or over a reception area at a bank? What about at a retail store exit or the entry point for a distribution centre? Or maybe, you want to install one 360-degree camera, instead of multiple standard cameras to maximise situational awareness? Security cameras that offer modular benefits There are more cameras available that offer modular benefits. Flexibility to change uses and features, and turn-on and turn-off intelligence are built into its own infrastructure, to make the camera customisable to specific requirements, risk profile, and environment. With the addition of multi-mode software functionality, you get access to the most advanced 360-degree cameras on the market today. Whether you need a 360-degree camera, a panoramic camera, or both simultaneously, all these capabilities are wrapped up into one solution. Cameras that can be transformed to cater to unique needs Based on your unique needs, you can transform how the camera performs Based on your unique needs, you can transform how the camera performs. Whether you need a 360-degree camera, a panoramic camera, these modular options wrap all these functionalities into one solution. I bet you're asking, why does that make sense? Why not keep different form factors, each focusing on a specific use? It all goes back to what we discussed before, the focus on empowering customers to have the best technologies, over the course of their investment. Changing cameras accessories or functions within the UI We should no longer ask customers to choose a specific camera. Instead, we should give them the base format and empower them to select the accessories needed to build the camera solution that fits their requirements. If those needs change, they simply change accessories or functions within the UI (User Interface). Call it what you will, a one-stop camera shop or the Swiss Army knife of cameras, we're good with either. Overall, this approach eases deployments, addresses change and simplifies use. Need for ultra-flexible and scalable architecture The world has changed, and partners and end users need technology that can adapt to changing conditions. As technology leaders, we need to accommodate the evolving needs of organisations, large and small. By providing an ultra-flexible architecture that scales effortlessly, to accommodate the short and long-term needs of the ever-changing business environment, we can lead the way.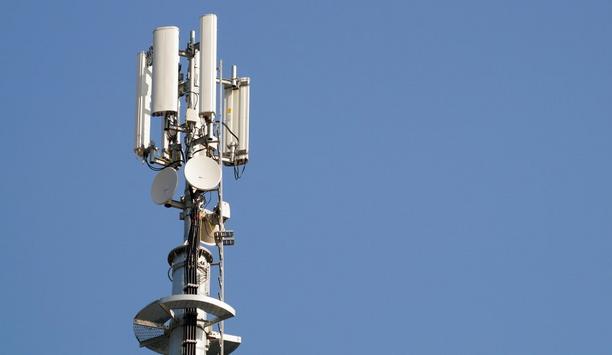 Why cellular connectivity is the smart choice for CCTV deployments
Businesses large and small rely on their CCTV systems to deter intruders and provide recorded evidence of security incidents. Overtime, CCTV has evolved to offer real-time intrusion detection and monitoring, and businesses now expect easy, secure and anytime access to cameras, and data. For that, they need connected CCTV systems. These modern installations can benefit from cellular connectivity, helping businesses protect their sites, while also supporting enhanced capabilities for CCTV to deliver more. Widespread use of CCTV systems So widespread is the use of CCTV cameras now that London, United Kingdom has over 600,000 cameras, according to Surfshark, while IHS Markit expects over a billion to be operating around the world, by the end of 2021. CCTV often sits at the heart of a business' on-site security arrangements CCTV often sits at the heart of a business' on-site security arrangements. Yet, despite this, traditional set-ups fail, to take advantage of the full capability, such physical security can provide. Real-time feeds with anytime access Nominated personnel must physically go to premises to access CCTV video, when it is recorded and kept only on-site. This causes loss of valuable time, when a potential crime must be reported and investigated. What's more, it can put those who arrive first at the site at risk, if intruders are still present. Nowadays, CCTV installations can take full advantage of connected capabilities. They can provide real-time feeds, which authorised users can access securely from anywhere. That expands the security credentials of CCTV systems, beyond just recording. Detected intrusions can trigger alerts and provide a real-time visual of what's happening, so that required action can be taken. Of course, to realise these CCTV capabilities, systems must be connected and use the right type of connectivity at that. Connectivity must be resilient, so that it provides a continuous feed, even if a primary connection is lost, secure for authorised users, scalable and cost-effective. Traditionally, connectivity has come from wired connections and WiFi, but now cellular connectivity provides an attractive alternative. The benefits of cellular connectivity There are a number of reasons for this. To start with, fixed line connectivity isn't always available in all locations. If the infrastructure isn't there, particularly at remote sites, cables have to be laid. That's expensive and takes time. CCTV towers in the construction and building industry, for example, require CCTV that can be rapidly deployed in areas that most likely don't have fixed line connectivity. A cellular connection can be quickly arranged to get a CCTV system up and running in the shortest possible time. Relying on third-party infrastructure, such as fixed line networks, can also be an issue for CCTV solution providers, because any policy changes can make integration difficult. Issues that may require changes from the third-party network administrator can take longer to resolve and if the fixed line network goes down, there is usually no backup. Cellular connectivity offers end-to-end control Cellular connectivity, delivered by a solution provider, gives end-to-end control of the connectivity Cellular connectivity, delivered by a solution provider, gives end-to-end control of the connectivity. In the rare event that something goes wrong, the solution provider can manage a resolution quickly. Where a number of sites are involved, cellular connectivity can provide a single solution, simplifying overall management of the complete installed CCTV system and reducing total cost of ownership for connectivity. Single connectivity management platform Through a single connectivity management platform, businesses can oversee an entire security installation, viewing and managing data usage, and using the information to assist decision making, as security needs evolve. This brings us to the fourth benefit - The ability to easily scale up. This might be because additional cameras are needed at a site or additional sites need to be catered for. It could even be because the CCTV installation is being enhanced to support additional capabilities. Simple plug-and-play to get cameras online securely Whatever the reason, being able to roll out connections rapidly, to a range of locations will be critical to existing and new installations. Ideally, connectivity should be possible within a matter of days and end users should be able to simply plug-and-play to get their cameras online securely. Resilience is the next factor to consider. Pre-configured routers, or embedded SIM cards in cameras, can reconnect to the most readily available alternative cellular network in the event of a network outage. In this way, cellular connectivity can form part of business continuity options. In some cases, it can work together with fixed line connections, as part of robust installations, which have mitigation built-in, should primary connections fail. Expanding CCTV capabilities 4G and now 5G too, allows for easy access and remote monitoring for CCTV applications 4G and now 5G too, allows for easy access and remote monitoring for CCTV applications. It can be deployed rapidly, supports an 'always on' approach and can stream high volumes of data and imagery. Live video feeds can be viewed by authorised users on any device and they can receive alerts, and notifications direct to their mobiles too. The high speed, high bandwidth and lower latency of 5G connectivity also provides the opportunity for enhanced CCTV system capabilities, such as live feed analytics. This is ideal because it helps businesses build on the primary function of security with, for example, occupancy monitoring. This has very much come to the fore, over the past 18 months+, as businesses have had to concern themselves more than ever with occupancy levels in their buildings. ANPR in crime detection and traffic enforcement Retailers, meanwhile, have built on the real-time nature of CCTV technology, to monitor customer numbers in their stores, in line with social distancing guidelines. Another CCTV application can be found with automatic number plate recognition (ANPR) in crime detection and traffic enforcement. Combined with software, the feed from CCTV cameras is used to help find and track vehicles for law enforcement or traffic monitoring. For most CCTV applications, the speed and functionality that comes from 4G is more than sufficient. However, it is likely 5G will drive new applications and ways to expand CCTV capabilities to the benefit of businesses. CCTV systems offer remote monitoring and high quality visuals Once a single application installation, CCTV use to provide only on-site recording capabilities. Now, CCTV systems can support remote monitoring and higher quality visuals. They can deliver alerts, and back them up with access to real-time video feeds, so that authorised users can assess a situation and take action rapidly. These additional capabilities support enhanced use cases for CCTV. The data that CCTV systems generate is valuable to businesses. Businesses that capture and analyse the data can fully capitalise on its potential. Cellular connectivity provides a resilient and scalable way of connecting single or multiple sites. Through a connectivity management platform, businesses can consolidate CCTV connectivity, managing connections across networks and deployments.

Bosch's innovative spirit keeps it ahead of the field in CCTV
IMS places Bosch Security Systems at number one in CCTV and video surveillance equipmentBosch Security Systems continues its clear market leadership in CCTV within the Europe, Middle East and Africa (EMEA) region. That's the result of the latest report on the EMEA CCTV market by IMS Research.IMS places the company at number one in CCTV and video surveillance equipment with a market share of 9.1%, more than 3% up on its nearest competitor, and number one in video encoders with a market share of 19.4%, nearly 10% up on the nearest competitor.The recent acquisition of Extreme CCTV is expected to further extend the company's lead with a new range of products able to target niche and vertical markets.These results confirm Bosch's own expectations based on the company's sales results in the CCTV market, and follow in the wake of a host of innovations recently introduced by the company. These include the new wide dynamic range Dinion 2X 20-bit camera, the IP Camera 200 Series, Release 4 of Bosch's powerful Intelligent Video Analysis software, the Aegis Superled, infrared illuminator, the GVS 1000 long-range active infrared imaging system and release 2.5 of the Divar XF Hybrid H.264 Recorder. The company has also introduced a major new firmware release for its IP Video products, which supports the recently introduced Open Network Video Interface Forum (ONVIF) standard.According to Coen Rooijmans, senior Vice President EMEA, Bosch Security Systems plans to further expand its CCTV market share by continuously adding to this range of innovative products and by further expanding its sales, support and training activities. "Just having a catalogue is not enough. Our customers expect excellent training and support as well, which is why we have training facilities in almost all countries in EMEA." Bosch reveal 2008 Technology Day schedule
Bosch LIVE cameras shoots-out with Derwent and Forward Vision part of Bosch Group Following the successful integration of Bosch Security Systems and the Extreme CCTV Group, a winter schedule of Technology Days has been announced, which this year has been extended to incorporate more locations across the country.These Bosch Technology Days, targeted at security consultants, installers and end users, are a development of the Bosch Camera Shootouts. However, this year Bosch will be demonstrating the capabilities of its extended range of products, from CCTV cameras to infrared and white light security, along with focusing on the full potential of integrated solutions that Bosch now offers. The schedule is as follows:17th November - London Zoo20th November - Celtic Manor, Cardiff 24th November - St John's Hotel, Solihull 27th November - Walton Hall Golf Club, Warrington2nd December - Curraheen Park Greyhound Racing, Cork, Ireland4th December - Camac Valley, Dublin, IrelandCommenting on the Technology Days, Paul Wong, Managing Director of Bosch Security Systems said: "The locations for each event have been carefully selected to offer the ideal environment and with light levels dropping as early as 4pm the technology will be thoroughly tested."The Bosch Technology Days will be complementing the Derwent's Dark Nights campaign, which is highlighting the importance of illumination and the importance of reviewing the effectiveness of security systems at night.For more information or to book your place please email Christine Cooper. Bosch Intelligent Video Analysis catches 2,300 "thieves" at ASIS 2008
Attendees tried to "steal" a Bosch drill without being detected by the Bosch IP camera At the recent ASIS (American Society for Industrial Security) show in Atlanta, Georgia, more than 2,300 attendees took part in the Bosch IVA challenge, where they tried to "steal" a Bosch drill without being detected by the Bosch IP camera with built-in Intelligent Video Analysis. People tried to use all sorts of props to fool the system-umbrellas, sheets of paper and even Bosch associates - but our camera caught the "thief" every time. ASIS estimated attendance at about 23,000, and the Bosch booth drew a lot of attention. Attendees were thinking IP and checking out Bosch's extensive IP portfolio, including new Extreme CCTV products with built-in Bosch Intelligent Video Analysis (IVA). Bosch also saw crowds around their intrusion, access control and camera display areas. And of course, there was the usual "sea" of red Bosch bags throughout the show floor. Overall, it was a very successful event for both attendees and for Bosch. Bosch will also be attending the upcoming ISC East in New York City in October.
Related white papers
14 success stories about how video technology is improving city life
Empowering cameras with AI
The rise of ethical facial recognition