Dallmeier CCTV Cameras
(1)
CCTV camera products updated recently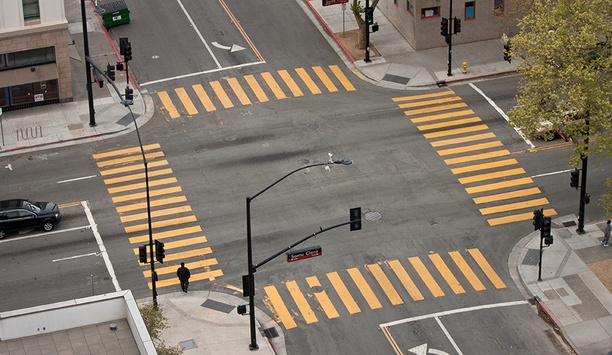 How intelligent video surveillance supports smart mobility
The ease of getting from point A to point B, the effective movement of goods and services, and the flexibility and integration of various modes of transportation are key aspects of mobility today. Smart Mobility has been a key theme in the transportation industry for a while. The idea is to keep traffic flowing and help people to get where they need to be, in a smarter way. To this end, industry players are now innovating and introducing advanced technologies and solutions. Examples include intelligent traffic management systems, free-flow tolls, autonomous driving, smart location solutions, and more. At the same time, traffic congestion, aging infrastructure, rapid urbanisation, and increasing sustainability demands are also intensifying the need for smart mobility solutions. One way to overcome these obstacles is to use intelligent video surveillance technology for improved traffic management, making the roads safer and more efficient for every user, while also reducing emissions. Perceptive intersections Relying on intelligent video analytics, traffic video cameras identify traffic build ups at intersections by counting numbers of vehicles crossing an intersection and detecting their speed, while also counting the number of vehicles queueing in real-time. Aggregated data informs the system when to switch traffic lights to red or green. Intelligent optimisation for traffic signals ensures more effective traffic flow.Aggregated data informs the system when to switch traffic lights to red or green The benefits? Improved safety on the roadways; intersection reconstruction can be avoided; drivers can be advised about the speed of their route, forecasted by traffic signals; reduced wait times and stress for commuters; reduction of harmful emissions; and positive impact on public satisfaction. Road safety Traffic incidents can be disastrous, not merely for causing congestion on the roads but sometimes far worse – resulting in injuries and even fatalities. These incidents have many causes, not the least of which is drivers willfully violating traffic laws. Video technology can aid in detecting all kinds of events – for example, illegal parking, running a red light, wrong-way driving, speeding, and making illegal U-turns can all be detected by smart camera technology. By using deep learning technology, cameras can recognise these events and traffic authorities can be immediately notified and take necessary actions even before traffic incidents occur. Scenarios include stopping a driver who is occupying an emergency lane, or notifying a driver who parked their car illegally. Furthermore, ticketing systems can be incorporated to further regulate driving behaviors. Benefits here include incident prevention, better driver performance, and increased safety on the roads and streets, to name just a few. Scenarios include stopping a driver who is occupying an emergency lane, or notifying a driver who parked their car illegally Public information Sharing information is key to keeping city drivers and travelers informed. Intelligent communication about warnings and updates helps everyone save time, avoid frustration, and simplify everyday mobility. This can be done via traffic guidance screens displayed at highly visible locationsThis can be done via traffic guidance screens displayed at highly visible locations, such as congested areas, transportation hubs, shopping malls, and city plazas – or even at your fingertips on your favorite mobile apps! Traffic video cameras generate real-time data of traffic flow and incidents, sending it to a central platform to further fuse with data from third-party systems such as radar and GPS systems. They also disseminate traffic information, including traffic status, warning and advisory notices, as well as parking status. The benefits are improved public awareness of traffic information, improved travel convenience, overall enhancement of mobility in the city, and more. The Hikvision practice Hikvision has accumulated sophisticated experience in traffic management both at home and abroad. Product lines offer versatile solutions to resolve multitudes of problems in urban traffic management, traffic incident management, highway management, and more. Going deeper, it's essential to note that efficient signal control management is dependent on the quality of traffic data, system algorithms, and the hardware devices in use; it is also closely related to the mobile environment, such as road conditions, historical traffic conditions, and urban infrastructure. Because of this, no single solution solves traffic congestion everywhere. Hikvision believes that only by working closely with city authorities, public safety organisations, consultants, even academia and other relevant stakeholders, can applications and operational processes be developed to achieve the best possible outcomes. The possibilities for traffic video data are endless, especially now that it can employ artificial intelligence for advanced functionality. Harnessing its power will make all the difference, but the ultimate goal remains the same: safe and smooth traffic, smart mobility, and improved quality of human life.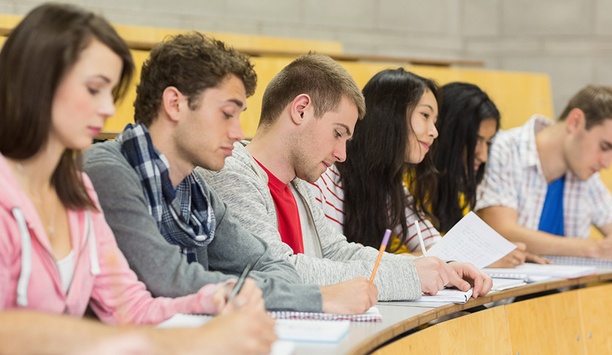 The intersection of education and fire and security
Protecting against fire and security risks is an essential aspect of life for people and across all sectors. However, there is an increasing expectation and demand on fire and security providers, in areas such as education. The securitisation of our world paired with the rapid speed of communication and news updates means that young people especially have the potential to be more aware of potential dangers and threats to their own safety and the safety of those around them. Education institutions are large and sometimes sprawling sites that present considerable fire and security challenges. From kindergarten to university Each education site brings distinct challenges, with differing facilities and specialties, as well as the need to maintain the capacity of students, teachers and lecturers to study, learn and teach at the high level expected.Each education site brings distinct challenges, with differing facilities and specialties While some schools and universities are based in urban areas with a mix of heritage and high rise buildings, others are sprawled across green open spaces. Some of these sites have specialised sporting facilities, while others may be focused on engineering or scientific study, with costly technical equipment. Kindergartens and primary schools have their own unique requirements. Parents expect the highest safety standards, while schools require safety in addition to efficient facilities management. The demographic of these institutions is predominantly young children, who are often unaware of or only just learning about fire safety and personal safety. This creates a huge vulnerability and an added onus on teachers to keep their students safe. Facial recognition at West Academy of Beijing In response to this need, Chubb China upgraded the closed-circuit television (CCTV) system for Western Academy of Beijing (WAB) focusing on elevating video content analytic features, including maximised CCTV monitoring, automatic police calling, and a smart search solution. Complementing this, a facial recognition system capable of finding the exact location of a student on campus within 30 seconds was added, aided by real-time remote gate operation. This integrated and advanced system resulted won the "High Quality Educational Technology Suppliers for School" award for the WAB project at the 2019 BEED Asia Future Oriented Construction of Universities and Schools Seminar. This award recognises outstanding solution design and project execution. Parents expect the highest safety standards, while schools require safety in addition to efficient facilities management Awareness remains important at university As students graduate from kindergarten, primary school, junior and senior school, they become more aware of fire safety, relevant dangers and how to protect themselves. Unfortunately, external dangers remain. There are particularly high stakes for university campus facilities managers The safety of students in a university environment is also critical. It is often the first time young people live away from their family home and have the independence of adulthood. For this reason, there are particularly high stakes for university campus facilities managers. In the eventuality of a fire, students could be at great risk and, beyond the immediacy of physical harm, this can have serious ramifications for the reputation of an educational institution. Integrated solutions Integrated solutions must be nimble and adapted to a range of site types including campus residences, recreational areas, open spaces and lecture theatres. Chubb Sicli recently identified and overcame these challenges through the installation of a full suite of fire safety and security equipment and services at Webster University Geneva. Established in Switzerland in 1978, Webster University Geneva is an accredited American university campus that offers programs in English to students interested in undergraduate or graduate-level education. Located in the Commune of Bellevue, just a few kilometres from Geneva's central station, the campus of Webster University Geneva includes five buildings in a park-style atmosphere. Full fire and security audit Chubb Sicli provided Webster's fire extinguisher maintenance for over 25 years. This business relationship led to a full fire and security audit that identified the need for updates to the university's security installation. The initial audit showed several improvements to the university's security profile were needed.The challenge was to create and provide an effective and interconnected fire and security solution The challenge was to create and provide an effective and interconnected fire and security solution, enhancing the security of the student population and its ever-evolving needs. This included complete fire detection and intruder alarms for all five buildings, upgrades to existing CCTV systems, new video surveillance equipment and an automated fire extinguishing system in the kitchen areas. In addition to this integrated system solution, Webster University required access control for all main entrances, with the requirement that all documentation to be made available in English, because Webster is an American company. Customised solution Chubb Sicli's quality, capability, and security expertise provided a customised solution for the unique educational establishment. Not only was the solution both tailored and integrated, the approach and planning were based on audit, fire extinguisher and emergency light maintenance, fire detection, intrusion detection, access control, video surveillance and Fire Detection. Through dedicated and integrated fire safety support, Chubb provides students and families peace of mind and security. From the moment a young child enters the education system, Chubb's diligent and effective surveillance and fire safety systems work to prevent and protect, offering a new kind of 'end-to-end' service for education systems around the world.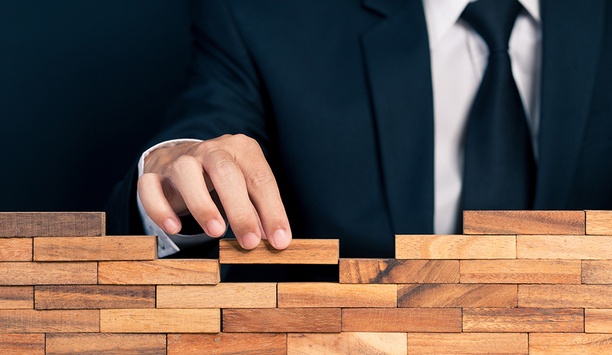 The benefits of an integrated security system
Today, the world is connected like never before. Your watch is connected to your phone, which is connected to your tablet and so on. As we've begun to embrace this 'smart' lifestyle, what we're really embracing is the integration of systems. Why do we connect our devices? The simplest answer is that it makes life easier. But, if that's the case, why stop at our own personal devices? Connection, when applied to a business' operations, is no different: it lowers effort and expedites decision making. Integrating security systems Systems integration takes the idea of connected devices and applies it to an enterprise Systems integration takes the idea of connected devices and applies it to an enterprise, bringing disparate subcomponents into a single ecosystem. This could mean adding a new, overarching system to pull and collect data from existing subsystems, or adapting an existing system to serve as a data collection hub. Regardless of the method, the purpose is to create a single, unified view. Ultimately, it's about simplifying processes, gaining actionable insights into operations and facilitating efficient decision-making. Although integration is becoming the new norm in other areas of life, businesses often opt out of integrating security systems because of misconceptions about the time and resources required to successfully make the change. So, instead of a streamlined operation, the various security systems and devices are siloed, not communicating with each other and typically being run by different teams within an organisation. Time-intensive process When systems are not integrated, companies face a wide range of risks driven by a lack of transparency and information sharing, including actual loss of property or assets. For example, a team in charge of access control is alerted to a door being opened in the middle of the night but can't see what exactly is taking place through video surveillance. Without integrated systems they have no way of knowing if it was a burglar, an equipment malfunction or a gust of wind. Without integration between systems and teams, the ability to quickly put the right pieces in front of decision makers is missing. Instead, the team would have to go back and manually look for footage that corresponds with the time a door was open to figure out which door it was, who opened it and what happened after, which can be a time-intensive process. Integrating access control and surveillance systems Theft and vandalism occur quickly, meaning systems and users must work faster in order to prevent it This slowed response time adds risk to the system. Theft and vandalism occur quickly, meaning systems and users must work faster in order to prevent it. Security systems can do more than communicate that theft or vandalism occurred. Properly integrated, these systems alert users of pre-incident indicators before an event happens or deter events altogether. This gives teams and decision makers more time to make effective decisions. Integrating access control and surveillance systems allows for a more proactive approach. If a door is opened when it's not supposed to be, an integrated system enables users to quickly see what door was opened, who opened it and make a quick decision. Integrated solutions are more effective, more efficient and help drive cost-saving decisions. Ideally, companies should establish integrated solutions from the start of operations. This allows companies to anticipate problems and adjust accordingly instead of reacting after an incident has occurred. Security camera system Although starting from the beginning is the best way to ensure comprehensive security, many companies have existing security systems, requiring integration and implementation to bring them together. Typically, companies with established security systems worry about the impact to infrastructure requirements. Is additional infrastructure necessary? How and where should it be added? What financial or human resources are required? These concerns drive a mentality that the benefits gained from an integrated solution aren't worth the costs of implementation. Thankfully, this is becoming less of a problem as security providers, like Twenty20™ Solutions, work to offer adaptable solutions. With flexible options, operators don't worry about adding or replacing infrastructure to align with a provider's model. This allows users to monitor camera footage and gate traffic from one system If a company has an existing security camera system, but identifies a need for access control, a modern integrated solution provider can supply the gates for access points and equip the gates and cameras with the technology to connect the two. This allows users to monitor camera footage and gate traffic from one system. This model also spares operators additional costs by using a sole vendor for supplemental needs. Overall management of security While a single, unified system is beneficial for cost saving, it can also help the overall management of security. The ability to view all operating systems in one dashboard allows security personnel to manage a site from any location, reducing the expense and effort required to manage a system. The mobile world today means security directors no longer need to be in a centralised operations center to see alerts and make decisions. This simplifies processes by allowing users to quickly see an alert, pull up a camera, delete a user or check an access log from a phone. Modern networks are secure and accessible to those with permissions, without requiring those users to be physically present. Consolidating security systems is the first step companies can take toward streamlining work, information and costs. The next step is integrating all sites, both remote and on-grid. Energy and communication technology The integration of sites and systems turns mountains of data and information into actionable intelligence Traditional methods demanded two systems: one for on-grid facilities and another for off-grid locations. With advancements in energy and communication technology, the need for multiple systems is gone. Data from remote sites can be safely and securely fed into an existing system. These remote locations may gather, distribute and manage data in a different manner than a connected system due to the cost of transmission via remote connections (i.e., cellular or satellite connection). The end result, however, is a consistent and holistic view of operations for the decision maker. The integration of sites and systems turns mountains of data and information into actionable intelligence. With connected devices monitoring occurrences at individual sites, as well as events across locations, the data tells a story that is unhindered by operational silos or physical space. Identifying patterns and trends Instead of providing 10 hours-worth of footage that may or may not be relevant, system analytics can provide users with the specific set of information they need. Incidents once discarded as 'one-off' events can now be analysed and data-mapped to identify patterns and trends, directing future resources to the most critical areas first. Consumers are increasingly expecting everything they need to be right where they need it – and businesses are right behind them. The current generation of security professionals are increasingly expecting the simplicity of their everyday personal tasks to be mirrored in enterprise systems, which means giving them the ability to see what matters in one place. A unified system can provide just that, a single view to help simplify processes, promote cost saving and accelerate decision making.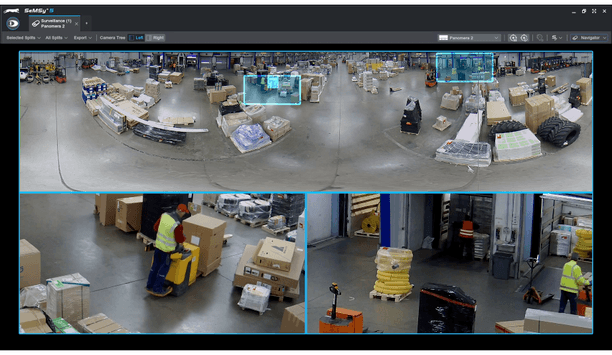 Dallmeier will showcase automated volume calculation and image-supported process management at LogiMAT 2020
At LogiMAT 2020 (Stuttgart Trade Fair Centre) from 10 to 12 March 2020, Dallmeier will showcase a broad portfolio of image-based process optimisation solutions aimed specifically at customers from the intralogistics sector. One example is camera-based "on-the-fly" volume calculation. One of the great challenges of intralogistics faced by many logistics companies is how to measure a large number of freight goods accurately and efficiently. The purpose is not only to identify incorrect or false information, but most importantly it is also essential to organise the processes so that they are as time-efficient as possible and do not disrupt other important workflows. This is precisely the aspect the automated volume calculation solution developed by Dallmeier is designed to deal with. Automated volume calculation Special 3D video systems measure the volumes of the freight goods practically instantaneously; the logistics company simply has to define an existing travel path as a measurement section. Exact specifications for the "Dallmeier measuring terminal" ensure maximum precision. Besides the enormous amount of time saved, other advantages of automated volume calculation include optimal utilisation of loading capacities, plausibility checks against reference data, or even coordinated goods inward and outward strategies. The innovative "Panomera " camera solutions from Dallmeier also offer considerably better control of an enormous range of different processes: From monitoring of production lines to rapid response in the event of failures up to and including much more efficient control of the flow of goods and information or improved claims management. In this regard, the high-performance "Panomera W" camera series with viewing angles of 180° and 360° offers users the ability to capture even very widely separated spatial contexts right from the control centre with a minimal number of cameras. Image-supported process management Dallmeier camera systems also offer an efficient capability for determining the condition of the freight goods At the same time, the technology ensures that a resolution sufficient for the required applications is always provided, for documentation that is usable in court or in liability cases, for example, or AI-based video analysis as well. Both the 180° camera view and a panoramic 360° perspective help logistics managers to simplify a large number of processes, such as monitoring logistical release systems. The misplacement of consignments is another known challenge which intralogistics must deal with. The tracking system developed by Dallmeier enables automatic search and locating operations for freight goods to be launched by the automated linking of video images with package item numbers. In this process, the various scan events are synchronised with single-frame accuracy using time servers. This guarantees the prevention of loss claims and increases safety at work. Dallmeier camera systems also offer an efficient capability for determining the condition of the freight goods by means of image documentation at the time of transfer of risk. Real-time control of freight goods The patented Panomera multifocal sensor technology does more than just reduce the number of cameras needed, with the associated infrastructure (masts, cables, network, etc.), it saves cost many times over. In conjunction with various analysis applications – such as AI-based object classification for reducing the incidence of false alarms – it also provides logistics companies with extremely powerful solutions for warehouses, loading and shipping areas as well as perimeter protection. As a German manufacturer, Dallmeier maintains the highest standards, whether they relate to quality, data protection or data security/cyber security. Dallmeier's innovative 3D planning approach also guarantees that the systems will deliver exactly the detection quality required for video recordings to be usable in court. Accordingly, fulfilling TAPA (FSR) requirements presents no difficulty at all.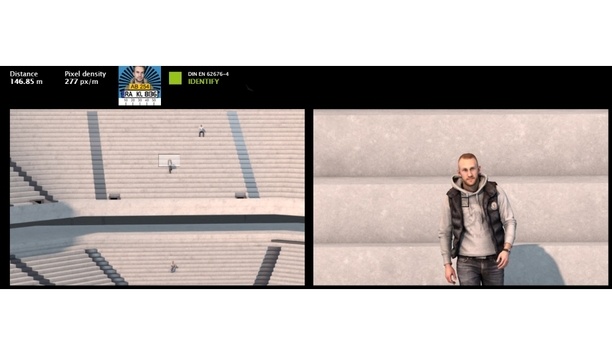 Dallmeier Electronic's Panomera video security solution secures 14 English Premier League clubs
Like many national football leagues, the teams of the English Premier League also suffer from unacceptable incidents such as lighting of pyrotechnics and throwing projectiles, hate crime and vandalism. This is why as early as 2013 the managers at Everton F.C. opted for a patented video security solution from the German video technology company Dallmeier. 14 of 20 clubs of the 2019–20 Premier League season have implemented Dallmeier "Panomera" multifocal sensor systems – including Arsenal, Chelsea, Liverpool and Manchester United. International safety standards Dallmeier solutions enable high-resolution capture of expansive areas with a minimum number of camera systems Many teams in the top flight of English football are also involved in the Champions League and Europa League, so it is also extremely important for them to satisfy the safety regulations imposed internationally by UEFA and similar bodies. For this purpose, Dallmeier solutions enable high-resolution capture of expansive areas, such as the stands, with a minimum number of camera systems. With Panomera cameras, multiple operators have the capability to zoom in on suspicious activities independently of each other, while the system continues recording the entire scene. This combination of the advantages of PTZ and megapixel cameras, an optimum overview of the situation is obtained, which can also be searched in the required minimum resolution at any time afterwards. This enables the clubs to achieve continuity of video evidence, get instant ID of people and events, and so reduce potential penalty payments. Smart content analysis Besides the court usability of video recordings, the "minimum resolution density" is also important for video analysis applications. As stated so succinctly by the rule "quality in, quality out", of course the quality of the results of analysis – for example in "crowd analyses" for people counting on stands, for "hostile vehicle mitigation" or to detect intrusion in sterile areas – can only ever be as good as the quality of the image, and accordingly the quality of the input data. With Dallmeier solutions, as early as the planning stage customers can precisely specify the pixel density values defined according to DIN EN 62676-4 for each region of the area captured – depending on whether for example at least 62.5 px/m is required for AI-based object classification, or 125 or even 250 px/m is required to guarantee that recordings of persons will be usable in court. 3D planning approach Panomera cameras from Dallmeier were able to deliver images of the highest quality time after time" "Throughout our selection procedure, the Panomera cameras from Dallmeier were able to deliver images of the highest quality time after time, not only in normal daylight conditions, but also under weaker floodlighting, that is to say not only live but also in the recording with the highest resolution quality in all regions of the images." "Moreover, with the Panomera cameras we can capture large expanses, the entire area of the stands, for example, with just a small number of systems. Ultimately, these considerations were the critical factor in our decision to award Dallmeier the contract for video security at Goodison Park", says David Lewis, Head of Security and Stadium Safety for Everton F.C. Highest precision The innovative 3D planning approach by Dallmeier provides stadium operators with the ability to place each individual camera with the highest precision in advance through the use of a "digital twin". Thus, even the planning contributes to a reduction of total costs. At the same time, the in-house planning team uses it to manage any difficulties such as visual obstacles (e.g. a video cube) or subsequent structural changes. This ensures that there are no "cost traps" for the customers, and that compliance with all requirements is guaranteed without exception when the system is implemented.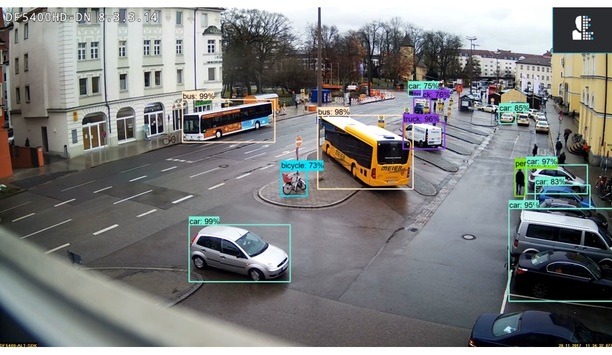 Dallmeier to showcase the implementation of future-proof video analysis applications at GPEC 2020
The automatic or semi-automatic analysis of data plays an increasingly important role in video security technology. Here, the image quality is decisive for the result of the analysis. At the GPEC 2020 trade fair, Messe Frankfurt, Europe's closed specialised exhibition for police and security authorities, from 18 to 20 February 2020, Hall 11, Booth E068, the German manufacturer of video information technology Dallmeier will show visitors how they can implement future-proof video analysis applications. A lecture by Dallmeier Safe City expert Frank Salder at the conference "Video Intelligence 2020" completes the trade fair presence. Precisely defined image quality There is hardly a better way to extract all kinds of data from complex contexts with relatively little effort than a video image. The possibilities range from "crowd analysis" for counting people in public spaces to the securing of "sterile areas" with the help of AI-based object classification. Despite all the enthusiasm for such innovative assistance systems, one thing is often underestimated; the importance of data quality. As a result, according to the rule "Quality In, Quality Out", the quality of the analysis results can of course only be as good as the image quality and thus the quality of the input data. Already during the planning stage Dallmeier offers customers the possibility to precisely define the so called "pixel density" values defined according to DIN EN 62676-4, such as 62.5, 125, 250 pixels per metre (px/m) in every part of the monitored area, depending on whether, for example, 62.5 px/m is required for an AI-based object classification or 250 px/m for court usability to identify individuals. Patented Panomera technology The imageless data acquisition to generate anonymised data also plays an important role The patented multifocal sensor cameras "Panomera" from Dallmeier, which have recently been awarded the European patent in addition to the German patent for their functionality, can provide the required minimum resolution for video analysis even over large areas. Even if several operators independently zoom in on relevant events, the system continues to record the remaining scene. This combination of the advantages of PTZ and megapixel cameras enables police and security officers to obtain an optimal overview of the situation, while still being able to search with the required minimum resolution, even within recorded footage. Since a Panomera system replaces many individual single-sensor cameras and their infrastructure, operators can keep the total cost of ownership to a minimum. Data protection Dallmeier's AI-based systems support emergency services not only by means of an intelligent pre-selection of events, people counting, automatic object tracking or forensic evaluation. The imageless data acquisition to generate anonymised data also plays an important role. Regardless of the video analysis application, the German manufacturer Dallmeier equips its technology components with state-of-the-art functions for data protection and data security. This ensures that police and security authorities can use Dallmeier systems in the most diverse scenarios in absolute compliance with data protection regulations, e.g. according to GDPR.
Related white papers
How to overcome the storage challenges of adopting surveillance AI
Five things to consider for AI with video technology
Making your surveillance cyber secure
Featured white papers
Reducing the cost of video surveillance system deployment and operation
Download
RFID and smartphone readers in physical access control
Download
Access control & intelligent vehicle screening
Download