Sanyo CCTV Cameras
Sorry no products match your search. Your search criteria may have been too narrow. If you remove some of your search criteria, this may yield more productive results.
CCTV camera products updated recently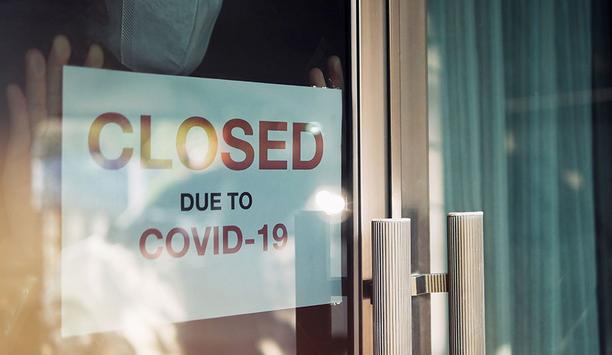 Securing your business while working remotely
It's a very common purchase for people to seek a smart security camera to remotely link them to their home whilst at work. Now the emphasis has shifted, with a lot more people working from home, business owners should consider a surveillance device to deter would-be thieves, protecting valuable equipment crucial for businesses to operate successfully. A robust security camera setup can aid existing security staff, and give business owners peace of mind out of hours. According to a recent report, police forces are having to carry out extra night patrols in empty city and town centres, as burglars target shops, pubs and other commercial premises during the pandemic. During these unprecedented times, investing in a video security system can save you and your business money – and in more than one way. In addition to preventing loss of property from inside, surveillance cameras also prevent acts of theft and vandalism by outside individuals However, technology, improved mobile connectivity, apps, and cloud technologies has changed the security market and made it easy for anyone to set up a surveillance ecosystem with easy installation and constant round the clock, cloud monitoring. Plus, you can access footage from anywhere in the world via devices and apps – just in case you have to skip the country! The best cameras for SMBs Most good cameras have the much same functionality: excellent video and audio capabilities, remote access and programming, motion and sound detection, and the ability to capture still or video images and audio and save the data to the Cloud. But the burning question is, when you're trying to find a need in a haystack, what will work best for a small to medium sized business? A robust security camera setup can aid existing security staff, and give business owners peace of mind out of hours Now you can buy cameras that come packed with features such as integrated night vision, 1080p resolution, microSD card slot for local recording, two-way audio functionality as well as the latest latest 128bit encryption. They also have wide-angle lenses allowing users to see more of their office with a single camera, and some come with free, intelligent AI-Based motion detection. The AI gives users more choices on what is captured by the camera and when they should be alerted. Users can specify what types of motion they would like to detect, such as an intruder as opposed to a dog, an object crossing a defined boundary or into a specific area. They can also define multiple zones, alerting them immediately when movement is detected in particular areas. Easy installation is crucial These security cameras should also be easy enough to install and use that you don't need to fork out for expensive expert installation, and many can work with existing CCTV and CCTV DVR systems you may already have set-up. Many of the business security cameras are Wi-Fi enabled and come with their own apps, so you can view footage on your smartphone or tablet, no matter where you are in the world. It means you don't need to pay for a security team to watch the footage at all times (though if you can afford it, that won't hurt), and you can store your videos locally with an NVR on a HD, in the cloud with mydlink or do both with a hybrid NVR/cloud recorder. The apps use Rich Notifications which send a push notification with snapshot to the mobile device the moment activity is detected. Users can react immediately without the need to log into the app by accessing the camera's live view or calling one of two pre-assigned contacts with a single tap. Any motion-triggered recordings can be saved in the cloud, or locally on a microSD card. Indoor, Outdoor or both? Indoor cameras can be smaller, more lightweight and are usually less intrusive than bulkier outdoor cameras The primary distinction between indoor and outdoor security cameras is the types of external factors each camera has to be able to withstand. While both types of cameras usually come in similar styles and with comparable features, outdoor cameras need to be able to contend with all types of weather and varying light conditions. Outdoor cameras are also more vulnerable to being tampered with, so they are typically made of more durable materials, like metal, and may be heavier or even housed in a casing in order to discourage easy removal. Indoor cameras can be smaller, more lightweight and are usually less intrusive than bulkier outdoor cameras. Both indoor and outdoor cameras utilise features like infrared, allowing for clear pictures in low light conditions and easy transitions when there is a sudden change in light-changing automatically from colour images in bright light to black and white when it gets darker. When doing your research, features to look out for include: Wide angle lens for optimum room view or full view of the front of your property Full HD 1080p at 30fps ONVIF compatible - Open Network Video Interface Forum - The forum aims to standardize how IP products within the video surveillance industry communicate with each other. Night vision - look at length of the night vision - 5m is about right Your options will depend on your budget and specific needs, but the above features are a great start when you come to buy.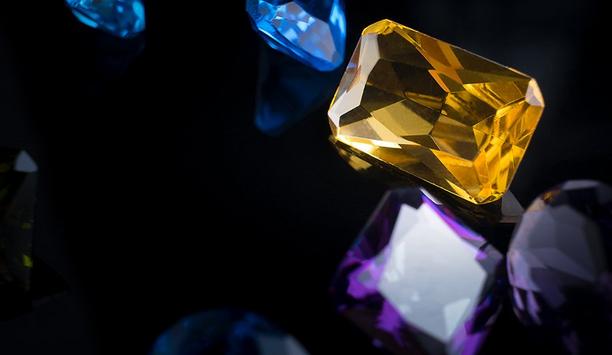 Fighting illicit trade with artificial intelligence
AI has opened doors to many transformation opportunities and increasingly minimised many risks -- personal and economic -- that are alarming today. And illicit trade is one of those pains AI can offer a promising solution against. Illicit trade is a serious threat and problem that affects governments and societies on every level. While governments lose financial funds in tax revenues, thriving businesses are losing potential customers, and customers are getting tricked into purchasing counterfeit, low-quality products. Transnational organised crime generates revenue of $2.2 trillion through transnational criminal organisations, complicit corrupt facilitators, and other threat areas. The list of criminal activities is long and involves such horrific crimes as trafficking of narcotics, opioids, arms, humans, fake medicines and other counterfeit and pirated goods; illegal tobacco and alcohol; illegally-harvested timber, wildlife, and fish; pillaged oil, diamonds, gold, and other natural resources and precious minerals; stolen antiquities; and other contraband or valuable items sold across streets, social media, online marketplaces, and the dark web. In short, illicit trade is a contributing cause to large-scale insecurity and instability across markets. AI-driven technologies Here is where revolutionary AI-driven technologies come in, with their capability to fight illicit trade across markets. AI technologies in this specific application promise to help build safer and more secure communities in the future. There are a few ways that AI can support the ongoing fight against illicit trade on a global scale in a tangible way. Transnational organised crime generates revenue of $2.2 trillion For financial transactions at risk of fraud and money laundering, tracking has become an increasing headache if done manually. As a solution to this labour-intensive process, AI technology can be trained to follow all the compliance rules and process a large number of documents -- often billions of pages of documents -- in a short period of time. Among these documents widely in circulation, most have an unstructured and inconsistent format -- from invoices to insurance documentation -- are a complex system to tackle; in this whirlwind of pages, the likelihood of non-compliant and misrepresented figures to go by unnoticed. But this is also where AI can thrive as solutions become a necessity, enhancing humans' capabilities of identifying fraud risks in the early stages. Relying on natural language processing, the technology can begin interpreting the text from the scanned and digitised documents in order to process trade information at high speed. In this context, AI-powered solutions are capable of comparing, contrasting document information and identify anomalies worth looking into further. By automating a large portion of the process, AI-driven technology allows the staff to focus on more pressing, high-involvement issues that require human judgement while saving time on the time-consuming manual work of analysing documents by hand. Identifying covert interactions between criminals As criminal networks become increasingly intricate in their illegal operations, cutting-edge AI technology is crucial in the battle against it. In 2019, EU launched a project with the goal to deploy advanced AI technology and robots to identify smuggling across the borders of Portugal, Estonia, Italy, Greece, Bulgaria, Romania and Hungary. With the help of AI, it will be possible to send drones and autonomous vehicles to the most dubious border areas in order to enforce border control and detect smugglers quickly and efficiently. Illicit trade triggers a chain reaction of negative impact across industries, governments and individuals The issues the EU is trying to address through the project include drug and weapon smuggling, as well as human trafficking. From tight border control tracking crossings to communication monitoring to identify covert interactions between criminals on both sides of the border, the project is one among many that will expand the scope of solutions to the illicit trade problems today. AI's contribution is significant on many levels: from predicting crime and threats to safeguarding public health and safety (in face of human trafficking, counterfeit medicines, and toxic products), these are simply inklings of major shifts that AI technology promises for the future of the battle against illicit trade. So why is fighting illicit trade so crucial? Here are a few reasons why AI's role in fighting this global issue is crucial. In a world where customers run the risk of being deceived and tricked into buying counterfeit products, companies who provide the original products suffer through the loss of revenue and market share. The same companies are also robbed of their intellectual property and proprietary data. Furthermore, people who are employed in these companies run the risk of losing their jobs as a result of revenue and market share loss. And finally, the last straw is the loss of brand integrity and reputation to the need to compete with low-quality, sometimes even dangerous counterfeit products. Just like a domino effect, illicit trade triggers a chain reaction of negative impact across industries, governments and individuals. And it's time for AI to step in and stop it.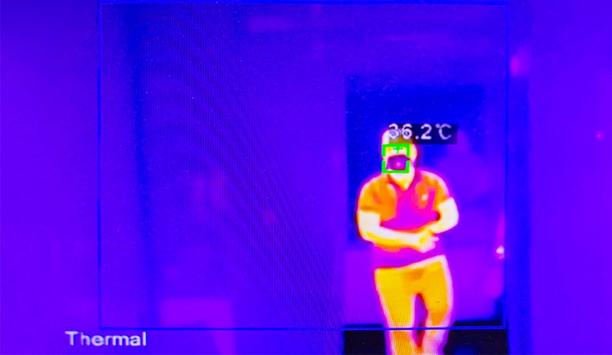 Edge computing, AI and thermal imaging – the future of smart security
Smart security is advancing rapidly. As AI and 4K rise in adoption on smart video cameras, these higher video resolutions are driving the demand for more data to be stored on-camera. AI and smart video promise to extract greater insights from security video. Complex, extensive camera networks will already require a large amount of data storage, particularly if this is 24/7 monitoring from smart video-enabled devices. With 4K-compliant cameras projected to make up over 24% of all network cameras shipped by 2023 – there is a fast-growing desire for reliable storage on-board security cameras. The question for businesses is: do they look to break up their existing smart video network, by separating and compartmentalising cameras to handle data requirements, or do they increase its storage capabilities? As some people begin to venture out and return to work following initial COVID-19 measures, we are also seeing demand for thermal imaging technology increase. New technology like this combined with more of these always-on systems being rolled out, means organisations will need to carefully consider their smart video strategy. Newer edge computing will play an important role in capturing, collecting, and analysing data and there are some key trends you can expect to see as a result of this evolution. There are many more types of cameras being used today, such as body cameras, dashboard cameras, and new Internet of Things (IoT) devices and sensors. Video data is so rich nowadays, you can analyse it and deduce a lot of valuable information in real-time, instead of post-event. Edge computing and smart security As public cloud adoption grew, companies and organisations saw the platform as a centralised location for big data. However, recently there's been opposition to that trend. Instead we are now seeing data processed at the edge, rather than in the cloud. There is one main reason for this change in preference: latency. Newer edge computing will play an important role in capturing, collecting, and analysing data Latency is an important consideration when trying to carry out real-time pattern recognition. It's very difficult for cameras to process data – 4K surveillance video recorded 24/7 – if it has to go back to a centralised data centre hundreds of miles away. This data analysis needs to happen quickly in order to be timely and applicable to dynamic situations, such as public safety. By storing relevant data at the edge, AI inferencing can happen much faster. Doing so can lead to safer communities, more effective operations, and smarter infrastructure. UHD and storage AI-enabled applications and capabilities, such as pattern recognition, depend on high-definition resolutions such as 4K – also known as Ultra High Definition (UHD). This detailed data has a major impact on storage – both the capacity and speeds at which it needs to be written, and the network. Compared to HD, 4K video has much higher storage requirements and we even have 8K on the horizon. As we know, 4K video has four times the number of pixels as HD video. In addition, 4K compliant video supports 8, 10, and 12 bits per channel that translate to 24-, 30- or 36-bit colour depth per pixel. A similar pattern holds for HD — more colour using 24 bits or less colour using 10 or 12 bits in colour depth per pixel. Altogether, there is up to a 5.7x increase in bits generated by 4K vs. 1080 pixel video. Larger video files place new demands on data infrastructure for both video production and surveillance. Which means investing in data infrastructure becomes a key consideration when looking into smart security. Always-on connectivity Whether designing solutions that have limited connectivity or ultra-fast 5G capabilities, most smart security solutions need to operate 24/7, regardless of their environment. Yet, on occasion, the underlying hardware and software systems fail. In the event of this, it is important to establish a failover process to ensure continued operation or restore data after a failure, including everything from traffic control to sensors to camera feeds and more. Consider the example of a hospital with dozens or even over a hundred cameras connected to a centralised recorder via IP. If the Ethernet goes down, no video can be captured. Such an event could pose a serious threat to the safety and security of hospital patients and staff. For this reason, microSD cards are used in cameras to enable continuous recording. Software tools – powered by AI – can then "patch" missing data streams with the content captured on the card to ensure the video stream can be viewed chronologically with no content gaps. Thermal imaging Health and safety is the number one priority for all organisations as people return to work and public spaces. Some organisations are deploying thermal imaging to help screen individuals for symptoms as they return. Organisations that operate with warehouses, depots and assembly lines will traditionally have large amounts of cameras located outside of the entrance. With thermal imaging smart video in place, these cameras can now serve a dual purpose as a screening device. The thermal imaging technology is capable of detecting elevated body temperatures, with 10-25 workers being scanned in one shot, from one camera – making it an efficient and accurate process. This way, staff can use the information to help identify people who may need further screening, testing, and/or isolation before returning to work. There are many more types of cameras being used today, such as body cameras, dashboard cameras, and new Internet of Things (IoT) devices While this may not increase data storage requirements, it can change your retention policies and practices. Smart security today is about utilising AI and edge computing, to deliver an always-on, high-resolution video provision that can help keep people safe 24/7. These trends increase the demands and importance of monitoring, which means requirements of the supporting data infrastructure improve to match that, including the ability to proactively manage the infrastructure to help ensure reliable operation. Companies need to make sure they have considered all the storage and policy challenges as part of their smart security strategy for the future.

CPSE 2013 provides global security manufacturers a platform to display their innovations
Representatives and delegations from the world's leading security enterprises visited CPSE 2013 At CPSE, major Chinese and global security products manufacturers, including Panasonic, Huawei, Bosch, Honeywell, Samsung, Sanyo, Sony and Siemens presented their innovations, find reliable partners and achieve critical goals. The newest products from around the world will be on display, running the entire gauntlet from video surveillance, access control, anti-intrusion and alarms, building intercoms, smart home technology, perimeter security, vehicle parking management technology, and more. Moreover, related fields will also make a strong presence, including fire safety, anti-counterfeit, police equipment, intelligent transport systems, inspection, counter-terrorism and criminal investigation, network security, among others. China's security industry grows on over 25% annual, and still contains huge market potential. In this context, CPSE 2013 is especially an ideal place to build and improve international business partnerships and networks. Representatives of security trade associations and delegations from many of the world's leading security enterprises have visited CPSE 2013. "CPSE is the biggest and most professional security exhibition both in terms of scale and exhibition area in China. We commit to building up the platform for corporate communication and greatly promote the development of security industry." Jincai Yang, CPSE Founder, Chairman of the Shenzhen Security and Protection Industry Association. "CPSE is the biggest and mostprofessional security exhibitionboth in terms of scale and exhibition area in China" "The CPSE Show team is one of the best in the industry. They are very focused on producing a first class event and we are very humbled by the request to co-locate this year's inaugural GSIA Congress with their show. I think this is going to be an event few internationally-oriented industry professionals will miss." Richard Chace, Chairman Global Security Industry Alliance. CPSE is not only the security products presentation field but a strong platform for knowledge and experience exchange between industry leading world's experts. 31st October co-organised with Global Security Industry Association, Global Security Industry Congress provided a unique practice of conference program. Range of educational seminars, presenting security markets of Korea, GB, Russia, Latin America, Brazil, India and Turkey among others will be held during the conference. Reputable industry players will present overviews of security markets of their countries, tendencies and prerequisites for success business. "I am grateful for CPSE team for inviting me as speaker of the congress to present Russian Security market. This is a great contribution to Russia-China trade relations. Professional audiences, high level of organisation, good services for visitors and participants make convenient conditions for fruitful work and opportunities for hitting the marks. I would gladly recommend Russian companies to present their achievements at the next CPSE show" Andrey Miroshkin, CEO and Founder Groteck Business Media, Russia. Bulwark's NVR kit supports third party IP cameras
Elegant appearance, dull polishing, Acrylic lens cover and black colour make this unit unique and fashionable. 4 channels 720P Mega Pixel IP Cameras. Support Onvif 2.0 protocol, Can connect third party IP cameras (for example: AXIS, Bosch, Panasonic, SANYO, SONY, Hikvision, Dahua, Topsee, etc.); Free software with each NVR for front small-scale IPC management, Professional client point centralise the management for multi-NVR realise the middle-scale network system management and mix. With manual record, full day record, timing record, motion detect record, alarming record. With function for search, playback and copy function according to event for manage huge record data. The function menu is with figure line interface, complete content, clear menu and simple instruction. Mouse pause for option, any image section for zooming, enlarge preview image and playback image.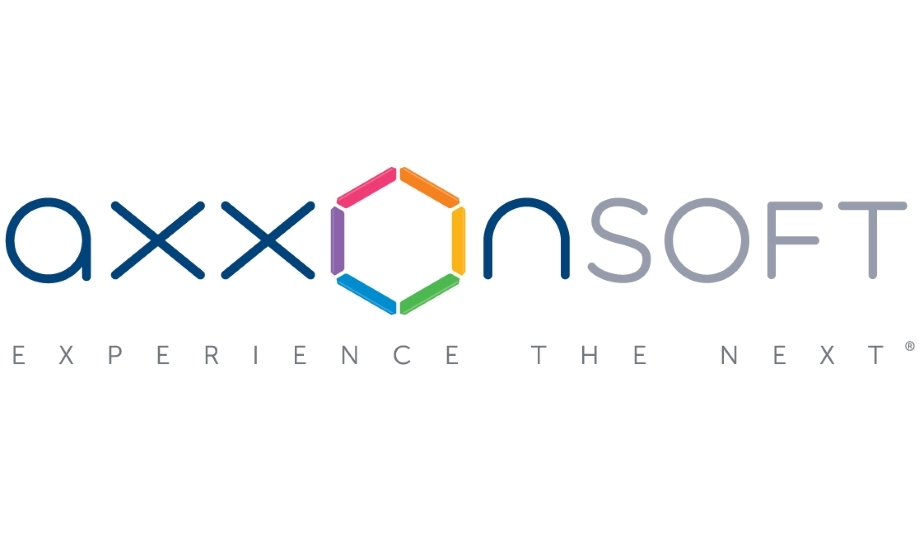 Axxon Intellect based VMS helps protect Naryshkin treasures
On March 27, 2012, St. Petersburg was witness to a riveting event: a treasure trove was uncovered! Just how the treasures were found at the Naryshkin Mansion at 29 Chaikovsky St. was a bit murky: persons unknown had attempted to remove the treasures piecemeal, in bags filled with construction debris. Thievery was clearly afoot. But the wrongdoers were thwarted and the valuables were quickly put under careful watch. Historical significance Found in a hidden compartment, the treasures in the Naryshkin Mansion formed the largest haul ever found in St. Petersburg. Over 2,000 items included Fabergé and Keibel jewelry, orders and medals, and silverware – even silver sets with the Naryshkin family crest. The valuables had been carefully packed in newspapers and vinegar-soaked cloths, which kept them in perfect condition. While no final appraisal of their value has been made public, one thing was clear: the find is one of a kind, with enormous significance for the city's historical heritage. The task The unsuccessful theft attempt spurred implementation of immediate, round-the-clock security. Strict monitoring was crucial during transfer to Constantine Palace and subsequent storage. Nobody could be overlooked – not even employees. The solution VIT-Center's partner, Center-Inform, now had an urgent task: to install a reliable, scalable video surveillance system. VIT-Center supplied and helped to deploy a VMS based on the Axxon Intellect platform, with use of Prof IT VS servers and IP cameras from Axis and Sanyo. The system was up and running in just 24 hours from the official go-ahead! The treasure trove was put under camera surveillance, with tracking of all movements of the priceless objects during unpacking, inventory, and placement at Constantine Palace. The objects are under temporary storage at the palace until their legal status is determined. Each item is tracked non-stop, with all footage stored for later review. If necessary, new hardware can be "hot-installed," increasing the video system's capabilities without any gaps in protection time. Results Center-Inform received a letter of thanks from the management of Constantine Palace, commending the company for its rapid resolution of the task at hand. VIT-Center, in turn, is proud of proving itself a reliable partner, standing ready to protect the heritage of Russia's cultural capital.
Related white papers
6 questions to ask when choosing a security system
How end-to-end video security solutions can help your organisation with social distancing
Making sense of today's security camera options