CCTV camera products updated recently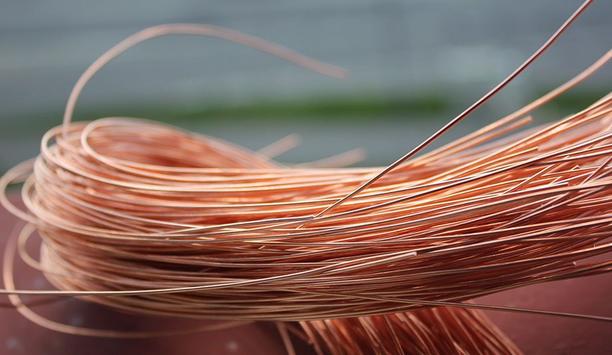 Remote Monitoring technology: Tackling South Africa's cable theft problem
For decades, cable theft has caused disruption to infrastructure across South Africa, and an issue that permeates the whole supply chain. Here, Ian Loudon, international sales and marketing manager at remote monitoring specialist Omniflex, explains how new cable-alarm technology is making life difficult for criminals and giving hope to businesses. In November 2020, Nasdaq reported that, "When South Africa shut large parts of its economy and transport network during its COVID-19 lockdown, organised, sometimes armed, gangs moved into its crumbling stations to steal the valuable copper from the lines. Now, more than two months after that lockdown ended, the commuter rail system, relied on by millions of commuters, is barely operational." Private security firm Despite this most recent incident, cable theft is not a new phenomenon to sweep South Africa Despite this most recent incident, cable theft is not a new phenomenon to sweep South Africa. In 2001, SABC TV broadcast a story following two members of a private security firm working for Telkom, a major telecoms provider. In the segment, the two guards, working in Amanzimtoti on the south coast of KwaZulu-Natal, head out to investigate a nearby alarm that has been triggered. They reach a telecoms cabinet and discover that it has been compromised, with the copper cable cut and telephone handsets strewn across the ground. In the dark, they continue to search the area when one of the guards discovers the problem: 500 metres of copper wire has been ripped out. In their haste, the thieves have dropped their loot and fled. Widespread cable theft Had they managed to get away, they would have melted the cable to remove the plastic insulation and sold the copper to a local scrap dealer for around 900 Rand, about $50 US dollars. For the company whose infrastructure has been compromised, it may cost ten times that amount to replace and repair the critical infrastructure. The disappointing takeaway from this story is that two decades on from this incident the country still faces widespread cable theft, whether it's copper cables from mines, pipelines, railways, telecoms or electrical utilities. In fact, the South African Chamber of Commerce and Industry estimates that cable theft costs the economy between R5–7 billion a year. The answer to the problem must go further than the existing measures used by companies. Detect power failure Most businesses already invest in CCTV, fences, barriers and even patrol guards, but this is not enough. Take the mining sector, for example. These sites can be vast, spanning dozens of kilometres - it's simply not cost effective to install enough fences or employ enough guards or camera operators. As monitoring technology gets better, the company has seen site managers increasingly use cable alarms in recent years that detect when a power failure occurs. The idea is that, if one can detect a power failure, they can detect whether the cable has been cut The idea is that, if one can detect a power failure, they can detect whether the cable has been cut. The problem is though: how does one distinguish the difference between a situation where a cable has been cut intentionally and a genuine power outage? Power outages in South Africa are an ongoing problem, with the country contending with an energy deficit since late 2005, leading to around 6,000 MW of power cuts in 2019. Remote terminal units Eskom Holdings SOC Ltd., the company that generates around 95 per cent of South Africa's power has already warned of further blackouts as the company works to carry out repairs to its power plants. According to a statement on the company's website, "Eskom spends in the region of R2 billion a year replacing stolen copper cables." The result is that criminals take advantage of the gaps in power to steal cable, timing their robberies to coincide with the published load shedding schedules. The basic alarms used to detect power outage won't recognise the theft because they register a false-positive during a power cut. By the time the power comes back on, the deed has been done and the criminals have gotten away with the cable. The good news is that recent breakthroughs in cable monitoring technology are helping tackle just this problem. New alarms on the market now combine sophisticated GSM-based monitoring systems that use battery powered remote terminal units. Legitimate supply chain Unlike the basic alarms that look for the presence or absence of power, these new systems monitor whether the cable circuit is in an open or closed state. In the event of a power outage, the unit continues to run on battery power and can detect if a cable has been cut, sending a priority SMS alert to the site manager immediately, giving them a fighting chance to prevent a robbery in progress. Beyond the opportunistic theft carried out by petty criminals, the theft of copper cables forms a wider problem Beyond the opportunistic theft carried out by petty criminals, the theft of copper cables forms a wider problem across the supply chain in South Africa. In recent years, the combination of unscrupulous scrap dealers, the alleged involvement of large scrap processing companies and lax penalties meant that much of the stolen copper ended up back in the legitimate supply chain. However, recent changes in the law have sought to take a tougher stance on copper theft. Alarm monitoring technology According to the Western Cape Government, "The Criminal Matters Amendment Act, regulates bail and imposes minimum offences for essential infrastructure-related offences." The act, which came into effect in 2018, recommends sentencing for cable theft, with the minimum sentence for first-time offenders being three years and for those who are involved in instigating or causing damage to infrastructure, the maximum sentence is thirty years. It seems to be working too. In January 2021, the South African reported that a Johannesburg man was sentenced to eight years behind bars for cable theft in Turffontein. While the longer-term outlook is a positive one for industry, the best advice for businesses seeking to alleviate the problem of cable theft in the immediate future is to invest in the latest cable-theft alarm monitoring technology to tackle the problem and make life difficult for criminals.
We have the technology to make society safer – how long can we justify not using it?
While the application of facial recognition within both public and private spheres continues to draw criticism from those who see it as a threat to civil rights, this technology has become extremely commonplace in the lives of iPhone users. It is so prevalent, in fact, that by 2024 it is predicted that 90% of smartphones will use biometric facial recognition hardware. CCTV surveillance cameras Similarly, CCTV is a well-established security measure that many of us are familiar with, whether through spotting images displayed on screens in shops, hotels and offices, or noticing cameras on the side of buildings. It is therefore necessary we ask the question of why, when facial recognition is integrated with security surveillance technology, does it become such a source of contention? It is not uncommon for concerns to be voiced against innovation. History has taught us that it is human nature to fear the unknown, especially if it seems that it may change life as we know it. Yet technology is an ever-changing, progressive part of the 21st century and it is important we start to shift the narrative away from privacy threats, to the force for good that LFR (Live Facial Recognition) represents. Live Facial Recognition (LFR) We understand the arguments from those that fear the ethics of AI and the data collection within facial recognition Across recent weeks, we have seen pleas from UK organisations to allow better police access to facial recognition technology in order to fight crime. In the US, there are reports that LAPD is the latest police force to be properly regulating its use of facial recognition to aid criminal investigations, which is certainly a step in the right direction. While it is understandable that society fears technology that they do not yet understand, this lack of knowledge is exactly why the narrative needs to shift. We understand the arguments from those that fear the ethics of AI and the data collection within facial recognition, we respect these anxieties. However, it is time to level the playing field of the facial recognition debate and communicate the plethora of benefits it offers society. Facial recognition technology - A force for good Facial recognition technology has already reached such a level of maturity and sophistication that there are huge opportunities for it to be leveraged as a force for good in real-world scenarios. As well as making society safer and more secure, I would go as far to say that LFR is able to save lives. One usage that could have a dramatic effect on reducing stress in people with mental conditions is the ability for facial recognition to identify those with Alzheimer's. If an older individual is seemingly confused, lost or distressed, cameras could alert local medical centres or police stations of their identity, condition and where they need to go (a home address or a next of kin contact). Granted, this usage would be one that does incorporate a fair bit of personal data, although this information would only be gathered with consent from each individual. Vulnerable people could volunteer their personal data to local watchlists in order to ensure their safety when out in society, as well as to allow quicker resolutions of typically stressful situations. Tracking and finding missing persons Another possibility for real world positives to be drawn from facial recognition is to leverage the technology to help track or find missing persons, a lost child for instance. The most advanced forms of LFR in the market are now able to recognise individuals even if up to 50% of their face is covered and from challenging or oblique angles. Therefore, there is a significant opportunity not only to return people home safely, more quickly, but also reduce police hours spent on analysing CCTV footage. Rapid scanning of images Facial recognition technology can rapidly scan images for a potential match Facial recognition technology can rapidly scan images for a potential match, as a more reliable and less time-consuming option than the human alternative. Freed-up officers could also then work more proactively on the ground, patrolling their local areas and increasing community safety and security twofold. It is important to understand that these facial recognition solutions should not be applied to every criminal case, and the technology must be used responsibly. However, these opportunities to use LFR as force for good are undeniable. Debunking the myths One of the central concerns around LFR is the breach of privacy that is associated with 'watchlists'. There is a common misconception, however, that the data of every individual that passes a camera is processed and then stored. The reality is that watch lists are compiled with focus on known criminals, while the general public can continue life as normal. The very best facial recognition will effectively view a stream of blurred faces, until it detects one that it has been programmed to recognise. For example, an individual that has previously shoplifted from a local supermarket may have their biometric data stored, so when they return to that location the employees are alerted to a risk of further crimes being committed. Considering that the cost of crime prevention to retailers in recent years has been around £1 billion, which therefore impacts consumer prices and employee wages, security measures to tackle this issue are very much in the public interest. Most importantly, the average citizen has no need to fear being 'followed' by LFR cameras. If data is stored, it is for a maximum of 0.6 seconds before being deleted. Privacy Privacy is ingrained in facial recognition solutions, yet it seems the debate often ignores this side of the story Privacy is ingrained in facial recognition solutions, yet it seems the debate often ignores this side of the story. It is essential we spend more time and effort communicating exactly why watchlists are made, who they are made for and how they are being used, if we want to de-bunk myths and change the narrative. As science and technology professionals, heading up this exciting innovation, we must put transparency and accountability at the centre of what we do. Tony Porter, former Surveillance Camera Commissioner and current CPO at Corsight AI, has previously worked on developing processes that audit and review watch lists. Such restrictions are imperative in order for AI and LFR to be used legally, as well as ethically and responsibly. Biometrics, mask detection and contactless payments Nevertheless, the risks do not outweigh the benefits. Facial recognition should and can be used for good in so many more ways than listed above, including biometric, contactless payments, detecting whether an individual is wearing a facemask and is therefore, safe to enter a building, identifying a domestic abuse perpetrator returning to the scene of a crime and alerting police. There are even opportunities for good that we have not thought of yet. It is therefore not only a waste not to use this technology where we can, prioritising making society a safer place, it is immoral to stand by and let crimes continue while we have effective, reliable mitigation solutions.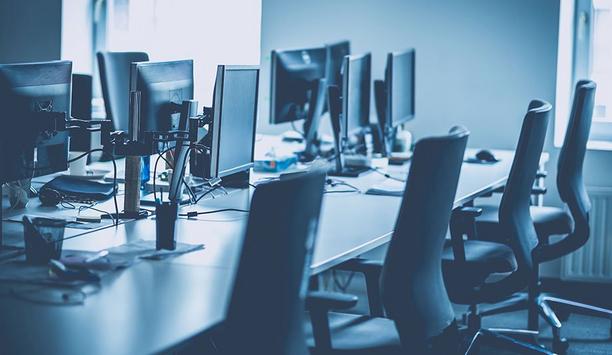 Securing empty premises: Product performance is everything
Since the start of the pandemic, almost a quarter of UK businesses have been forced to temporarily close, pause trading, or work remotely, with very little notice. Now nearing the 12th month of the crisis, the country is currently enduring its third national lockdown, with an unspecified timeframe. Most workers are being urged to remain at home and only venture out for essential travel. This means a huge number of premises across the board, from recreational venues such as theatres, pubs and leisure centres, to office buildings, and storage facilities, will remain empty. It's likely that security has been scaled back, so many buildings could be vulnerable to attack for the foreseeable future. Just recently we've seen empty pubs in London targeted by opportunistic illegal rave organisers. Physical security strategy Even rural areas aren't exempt from the problem, as burglars have reportedly targeted beauty salons, etc Even rural areas aren't exempt from the problem, as burglars have reportedly targeted beauty salons, food stores and vehicle hire premises this winter. Vandalism and burglary remain very real threats, therefore it is vital that facilities managers and property owners ensure the physical security of these empty buildings is maintained to the highest standard to protect property and the assets within. Below we outline key considerations when evaluating a physical security strategy for an empty building. Assess the risk We would urge facilities managers and building owners to carry out regular, thorough checks of the building and the perimeter to assess any obvious factors which would elevate the risk of attack. This includes assessing the location. Is the crime rate high? How visible is the property? Are the contents of the property on show? How secure is the access or perimeter boundary? View the premises from a potential intruder's perspective, and when you can't be at the site in person, use photographs, notes and drawings to identify potential weaknesses. For example, there may be high security fencing at the front of the premises, but make sure it is not at risk of being compromised at the back. Conducting regular maintenance Retain and maintain quality Inspecting the fence line may seem obvious and straightforward, but it needs to be a deliberate, scheduled event Conducting regular maintenance is even more essential while premises are left empty, as it is much easier for any issues to appear and escalate undetected. We highly recommend regularly inspecting your fencing for disrepair or damage as this can affect the perimeter's integrity. Alternatively, choosing high quality galvanised and preferably powder coated steel fencing with a 25-year guarantee will offer longer-lasting protection against rust and corrosion. Inspecting the fence line may seem obvious and straightforward, but it needs to be a deliberate, scheduled event. Take time to check the perimeter on both sides. As you inspect the fencing, keep an eye out for any attempted breaches and note if foliage, weather conditions, or topography changes have affected security integrity. Check all fixtures and fittings are in good working order, look for damage and corrosion, and clear all litter and debris away. Huge security risk Quality investments In a time when businesses are already stretched, it can be tempting to opt for quick, inexpensive fixes. However, poorly executed design or cheap, low quality products can lead to costly, long-term remediation or worse, significant loss to the business. Make wise, informed decisions and specify solutions based on your organisation's security needs first and foremost. While generic steel palisade is a popular option, owing to its intimidating aesthetic, it is easily compromised. Steel palisade fencing has inherent weaknesses that undermine performance. Its wide pales can obstruct surveillance, while the bolted construction is a huge security risk. Simply removing or breaking the lower fixing on one or two pales would allow them to swing aside to give repeated access to the site without leaving an easily visible sign that the perimeter has been breached. It's a false economy, as the initial lower price is offset by the costs and inconvenience incurred by regular repairs. Performance classification system The standard works via a performance classification system, and even considers the tools that an intruder may use Specifying a higher quality product that's fit for purpose makes more sense both in the short and long term, and it adds little to the original cost. Fortunately, there are a number of security accreditations that facilities managers and building owners can refer to when specifying security measures at their site, helping them choose effective solutions to combat the risks the property faces. Proven performance Certifications and approvals, such as The Loss Prevention Certification Board's (LPCB) LPS 1175 and the British Standards Institution's (BSI) PAS, prove a product has been thoroughly tested to a specific standard. They prove the strength and durability of the item in multiple different situations. It is worth noting also that investing in effective perimeter protection can actually deliver a positive return by reducing the incidence of burglary and vandalism, and their associated costs. The technical evaluation work carried out by LPCB is extremely thorough. The product is subjected to rigorous quality audit processes, to certify the security products tested by BRE deliver verified levels of protection. All LPS 1175 rated products are vigorously tested before receiving an accreditation. The standard works via a performance classification system, and even considers the tools that an intruder may use. Intrusion detection system Our law enforcement teams are stretched to capacity and coping with reduced workforces due to illness By predicting a likely toolset, specifiers can construct multiple defensive layers to maximise how much time a facility has to respond to an attack. Different levels of security are crucial for the '5D defence' concept, whereby a quintet of security assets work together to prevent access to your site, resulting in a strategy that will: Deter, Detect, Deny, Delay and Defend unwanted access from intruders. 360° security There is no single solution when it comes to securing a building. Every situation must be considered on an individual basis, starting with a full risk assessment. We recommend an integrated approach where appropriate. Along with a secure perimeter, this might also include effective lighting in shaded areas and at doors, gates, and vulnerable windows, Perimeter Intrusion Detection Systems (PIDS) and well-placed CCTV. These measures can hinder entry and escape, or increase the chance of discovery and detection. Domestic burglaries While domestic burglaries have become less attractive as many of our homes are now occupied around the clock, commercial properties have become increasingly more vulnerable. Our law enforcement teams are stretched to capacity and coping with reduced workforces due to isolating and illness. Therefore it has never been so important for building owners and facilities managers to assess the properties they're responsible for to ensure they're protected effectively in the event of an attack.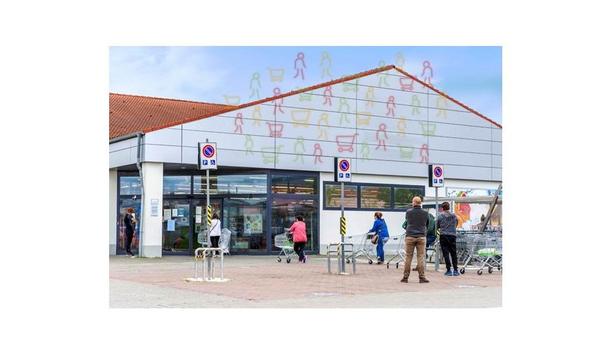 Bosch releases a new version of AIoT video software solution supporting safe social distancing
The latest release of 'Intelligent Insights' from Bosch offers a software widget update that supports safe social distancing. Intelligent Insights is an 'AIoT' video software solution – which combines the connectivity of physical products with the application of artificial intelligence (AI) – that gives customers the power to predict based on live and historical data. Intelligent Insights taps data from Bosch video cameras with built-in AI and pulls it into a single dashboard to support informed decision-making before a potential situation occurs. Minimising coronavirus spread One of the most notable changes caused by the current pandemic is social distancing. Maintaining a precise distance and upholding a maximum threshold of people in gathering areas such as workplaces, shopping centers, and train stations has become critical to minimise coronavirus spread (COVID-19). In light of the challenges imposed by this situation, Intelligent Insights supports social distancing regulations with its latest software widget update. Intelligent Insights supports social distancing regulations with its latest software widget update The new Area fill level traffic light widget offers an intuitive graphical interface that helps users comply with social distancing regulations. The widget visualises the current and maximum number of people allowed in a particular area at a specific time. It illustrates three different states – normal, serious, and critical – as green, yellow, or red, along with corresponding info text, so the user instantly knows when to take action. Traffic light widget Users can opt to live stream the Area fill level traffic light widget on a monitor at an entrance to a supermarket or grocery store, for example, to inform customers whether they may enter the store. When a threshold is reached, the widget can activate and trigger a connected device that will inform visitors with a public announcement, simple alert, or message displayed on a monitor. Intelligent Insights uses built-in AI from Bosch cameras to interpret video images and captures camera metadata from situations involving moving objects, people counting, and crowd detection. The software tool then collects, aggregates, and displays this information using a series of pre-defined widgets enabling users to visualise and evaluate a complete scene from a simple overview screen. Intelligence beyond security Users can select the needed widgets to provide the required information to help predict unwanted situations The dashboard enables users to quickly understand what they see, which helps them respond before a potential situation occurs and delivers business intelligence beyond security. For detailed post-analysis and to help users adjust and alter future actions, Intelligent Insights offers a report function. Intelligent Insights comes with a series of intuitive dashboard widgets that enable users to evaluate a complete scene to support security, safety, and well-being in varying applications. Depending on the application, users can select the needed widgets to provide the required information to help predict unwanted situations or uncover new opportunities. Object positioning widget Area fill level, Occupancy counting, and Crowd detection offer the ability to monitor and detect crowds accurately and count individuals and objects. The user can specify the desired occupancy rate of an area by determining the maximum number of people allowed to be in that area within a given time. Intelligent Insights also offers Object counting and People counting to count objects or people accurately such as when entering or leaving a building. These widgets help identify peak and low times on specific days or over an extended period. Intelligent Insights uses only anonymous data from cameras, ensuring people's privacy is protected at all times. With the Object positioning widget, users can get a real-time overview of all objects moving in a specific area. Based on their GPS position, which can be determined by cameras that feature built-in AI, the objects are plotted onto a map and classified with icons. Video management system Intelligent Insights, an AIoT video software solution from Bosch, supports social distancing regulations, helps customers respond before a potential situation occurs, and delivers business intelligence beyond security. Intelligent Insights is not only a powerful standalone software package but also designed for seamless integration with other software solutions like the video management system of Bosch (BVMS).
Bosch secures Granarolo plant at Soliera with their Intelligent Video Analytics system
Situated near the picturesque small town of Soliera in northern Italy, the dairy plant of Italian food company Granarolo is anything but small: More than 600 farmers, 70 trucks for the collection of milk and 720 vehicles handle 850,000 tons of milk every year. Its dairy products such as milk, yogurt, ice cream, cheese, and lately also ham and pasta, supply several million Italian families every day. The plant's huge production capacity is reflected in the size of the perimeter: The Soliera facility stretches out over 45,000 square metres. Furthermore, it is located near a wooded land which is important when it comes to designing a security system aimed at protecting the plant against intrusion. Video surveillance system Granarolo wanted to replace an old analogue video surveillance system by a digital one as its security challenges exceeded the limits of the old installation. The project posed several challenges. The most significant being the vast area of the factory itself, as well as the location of the perimeter near an area that can only be poorly overseen. Since the factory is located in a heavily wooded area, building an appropriate video security system is more challenging because it needs to be safeguarded against false alarms, triggered by ever-changing lights, shadows and the constant movement of trees and plants. Tackling these challenges, Naples-based Bosch partner Gruppo Sirio worked out the modernisation of the plant's security system, with Bosch cameras featuring built-in Intelligent Video Analytics (IVA) at the heart of the system. Detecting suspicious objects Bosch provided a video surveillance system with 48 cameras of the Dinion series With the help of the security cameras' integrated video analytics, virtual lines were drawn around the area to be protected against intrusion. When these lines are crossed by intruders, the programmed rules automatically generate alarms, alerting on-site security personnel to intervene. Whether the cameras are tasked with detecting suspicious objects or unusual movements in daylight or night-time, constant surveillance with a special focus on sensitive areas ensures security. In total, Bosch provided a video surveillance system with 48 cameras of the Dinion series. The system, which is managed on one central platform, is completely autonomous and entirely separate from any other system or network in the plant. This ensures maximum security even in the event of potential failures of other systems on site. Perimeter protection solution As a result of the modernisation process, Granarolo can now rely on a system specifically designed for its needs. The newly established, digital video surveillance and perimeter protection solution supports the security personnel in maintaining maximum levels of security through the entire area. It also guarantees that food safety standards in the protected facility are guarded against outside influences. Ultimately, the system allows the staff to fully focus on keeping the production running at all times, thereby contributing to secure the sensitive chain of the Italian food supply against interruptions.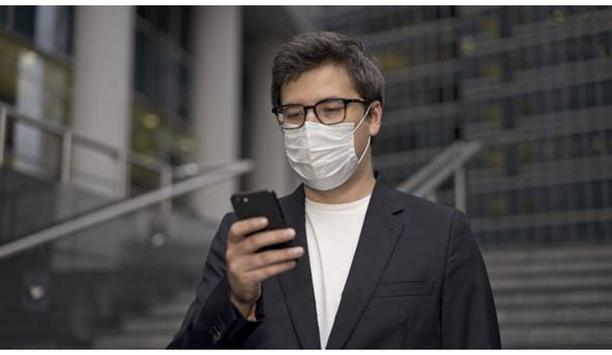 Bosch Security Systems unveil version 4.8 of its Building Integration System to enable a safe and contactless access control environment
Bosch Security Systems has released version 4.8 of its Building Integration System (BIS) which offers safe, touchless access control solutions to curb the spread of viruses like Covid-19. Secure access control solution BIS 4.8 supports biometric and mobile device authentication and provides building managers enhanced integration of fire panels and intrusion panels to ensure the security of buildings. The global COVID-19 pandemic has caused building operators to rethink their access control solutions In light of the global COVID-19 (coronavirus) pandemic, building operators need to rethink their access control solutions. Instead of systems that require physical touch and thereby increase the risk of virus transmission, contactless solutions that still meet the highest security guidelines are preferable. BIS 4.8, Building Integration System In response to these requirements, BIS 4.8 expands on the trusted features and benefits of version 4.7 to now work with three different touchless solutions that safeguard personal health: Face recognition - BIS 4.8 has been redesigned to work with the face recognition solution from Idemia. The face recognition device obtains a biometric scan from a safe distance and matches facial features with credentials in an encrypted database. Doors and gates open via the BIS Access Engine and the Bosch Access Modular Controller (AMC2). Touchless fingerprint readers - Integrated with Idemia's Morphowave reader, BIS 4.8 controls access via a touchless fingerprint scan. A simple wave of the hand in front of the touchless sensor triggers a 3D scan of four fingers. Access rights are confirmed within less than one second by the system's fingerprint database for a clean and highly secure solution. Access via mobile phones - In conjunction with the mobile access control solutions from STid and HID, BIS 4.8 allows users to use their mobile phone instead of a card for access at the secure reader. For STid's Mobile ID, the method requires a STid reader, while a Bosch Lectus secure reader works with HID's Mobile Access solution. Users only need to install an app to verify access rights and use the safe, wireless technology. Aside from facilitating contactless access, all three solutions are also intuitive, quick and convenient compared to keycards and similar methods as there is no need to carry an access card or remember a password in order to gain entry to a building or area. Seamless fire and intrusion panel integration Combining BIS 4.8 with Bosch B and G Series intrusion panels unlock a new level of convenience Combining BIS 4.8 with Bosch B and G Series intrusion panels or MAP 5000 panels unlocks a new level of convenience. Users require only one authorisation badge to control two systems. Disarming areas of the intrusion system and granting access can be realised with the same badge on the same reader, without entering a PIN code for easy, one-step authorisation. Improved flexibility and efficiency With the introduction of version 4.8, BIS continues to unify the management of multiple security and safety domains and maximise flexibility for key customer requirements. New features include: Integration of the latest Bosch Avenar 2000 and 8000 fire panels and peripherals, along with command and control via BIS, with devices and status shown on maps, and events managed more intuitively via an alarm list. User authorisation for Bosch B and G Series intrusion panels are managed directly within BIS for up to 2,000 users on as many as 25 intrusion panels, instead of handling authorisations separately on each of the 25 panels. Central overview of all existing access and B and G Series intrusion authorisations for the complete installation within one system. With these updates, BIS 4.8 helps operators meet the health and safety demands of the new reality without compromising on functionality and security. As a centralised platform for operational building management, the new version of BIS offers greater convenience, flexibility, and efficiency.
Related white papers
Using Smart Video Analytics to Improve Operations in Healthcare Facilities
Cloud video and smart cities
Security investments retailers should consider for their 2021 budget