CCTV camera products updated recently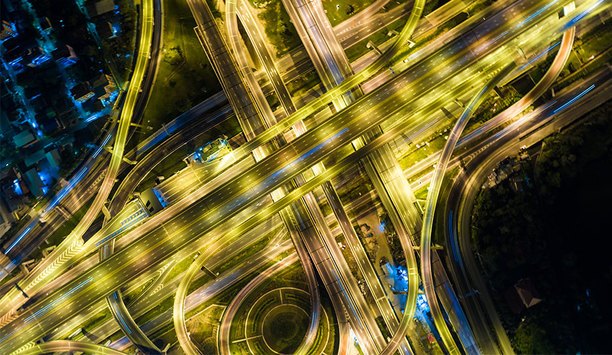 How is 'connected world' defining the future of security
There's a lot of hype around the term 'digital transformation.' For some, it's the integration of digital technology into everyday tasks. For others, it's the incorporation of innovative processes aimed at making business optimisation easier. In most cases, digital transformation will fundamentally change how an organisation operates and delivers value to its customers. And within the security realm, the age of digital transformation is most certainly upon us. Technology is already a part of our day-to-day lives, with smart devices in our homes and the ability to perform tasks at our fingertips now a reality. No longer are the cloud, Internet of Things (IoT) and smart cities foreign and distant concepts full of intrigue and promise. Enhancing business operations We're increasingly seeing devices become smarter and better able to communicate with each other These elements are increasingly incorporated into security solutions with each passing day, allowing enterprises the chance to experience countless benefits when it comes to enhancing both safety and business operations. The term 'connected world' is a derivative of the digital transformation, signifying the increasing reliance that we have on connectivity, smart devices and data-driven decision-making. As we become more familiar with the advantages, flaws, expectations and best practices surrounding the connected world, we can predict what issues may arise and where the market is heading. We're increasingly seeing devices become smarter and better able to communicate with each other through the IoT to achieve both simple goals and arduous tasks. Within our homes, we're able to control a myriad of devices with commands ('Hey Google...' or 'Alexa...'), as well as recall data directly from our mobile devices, such as receiving alerts when someone rings our doorbell, there's movement in our front yard or when a door has been unlocked. Analytics-driven solutions The focus is now shifting to the business impacts of connectivity between physical devices and infrastructures, and digital computing and analytics-driven solutions. Within physical security, connected devices can encompass a variety of sensors gathering massive amounts of data in a given timeframe: video surveillance cameras, access control readers, fire and intrusion alarms, perimeter detection and more.As the data from each of these sensors is collected and analysed through a central platform, the idea of a connected world comes to fruition, bringing situational awareness to a new level and fostering a sense of proactivity to identifying emerging threats. The connected world, however, is not without its challenges, which means that certain considerations must be made in an effort to protect data, enhance structured networking and apply protective protocols to developing technology. Physical security systems We can expect to see the conversations regarding data privacy and security increase as well As the use of connected devices and big data continue to grow, we can expect to see the conversations regarding data privacy and security increase as well. Connectivity between devices can open up the risk of cyber vulnerabilities, but designing safeguards as technology advances will lessen these risks. The key goal is to ensure that the data organisations are using for enhancement and improvements is comprehensively protected from unauthorised access. Manufacturers and integrators must be mindful of their products' capabilities and make it easy for end users to adhere to data sharing and privacy regulations. These regulations, which greatly affect physical security systems and the way they're managed, are being implemented worldwide, such as the European Union's General Data Protection Regulation (GDPR). In the United States, California, Vermont and South Carolina have followed suit, and it can be expected that more countries and U.S. states develop similar guidelines in the future. Technology is already a part of our day-to-day lives, with smart devices in our homes and the ability to perform tasks at our fingertips now a reality Automatic security updates Mitigating the concerns of the 'connected world' extends beyond just data privacy. IoT technology is accelerating at such a pace that it can potentially create detrimental problems for which many organisations may be ill-prepared - or may not even be able to comprehend. The opportunities presented by an influx of data and the IoT, and applying these technologies to markets such as smart cities, can solve security and operational problems, but this requires staying proactive when it comes to threats and practicing the proper protection protocols. As manufacturers develop devices that will be connected on the network, integrating standard, built-in protections becomes paramount. This can take the form of continuous vulnerability testing and regular, automatic security updates. Protocols are now being developed that are designed to ensure everything is encrypted, all communications are monitored and multiple types of attacks are considered for defensive purposes to provide the best security possible. IoT-connected devices Hackers wishing to do harm will stop at nothing to break into IoT-connected devices Built-in protection mechanisms send these kinds of systems into protection mode once they are attacked by an outside source. Another way for manufacturers to deliver solutions that are protected from outside threats is through constant and consistent testing of the devices long after they are introduced to the market. Hackers wishing to do harm will stop at nothing to break into IoT-connected devices, taking every avenue to discover vulnerabilities. But a manufacturer that spends valuable resources to continue testing and retesting products will be able to identify any issues and correct them through regular software updates and fixes. 'IoT' has become a common term in our vocabularies and since it's more widely understood at this point and time, it's exciting to think about the possibilities of this revolutionary concept. Providing critical insights The number of active IoT devices is expected to grow to 22 billion by 2025 — a number that is almost incomprehensible. The rise of 5G networks, artificial intelligence (AI) and self-driving cars can be seen on the horizon of the IoT. As more of these devices are developed and security protocols are developed at a similar pace, connected devices stand to benefit a variety of industries, such as smart cities. Smart cities rely on data communicated via the IoT to enhance processes and create streamlined approaches Smart cities rely on data communicated via the IoT to enhance processes and create streamlined approaches to ensuring a city is well-run and safe. For example, think of cameras situated at a busy intersection. Cameras at these locations have a variety of uses, such as investigative purposes in the event of an accident or for issuing red-light tickets to motorists. But there are so many other possible purposes for this connected device, including providing critical insights about intersection usage and traffic congestion. These insights can then be used to adjust stoplights during busy travel times or give cities valuable data that can drive infrastructure improvements. Physical security market The impact of connected devices on cities doesn't stop at traffic improvement. The possibilities are endless; by leveraging rich, real-time information, cities can improve efficiencies across services such as transportation, water management and healthcare. However, stringent protections are needed to harden security around the networks transmitting this kind of information in an effort to mitigate the dangers of hacking and allow this technology to continuously be improved. Whether you believe we're in the midst of a digital transformation or have already completed it, one thing is certain: businesses must begin thinking in these connectivity-driven terms sooner rather than later so they aren't left behind. Leveraging smart, connected devices can catapult organisations into a new level of situational awareness, but adopting protections and remaining vigilant continues to be a stalwart of technological innovation within the physical security market and into the connected world.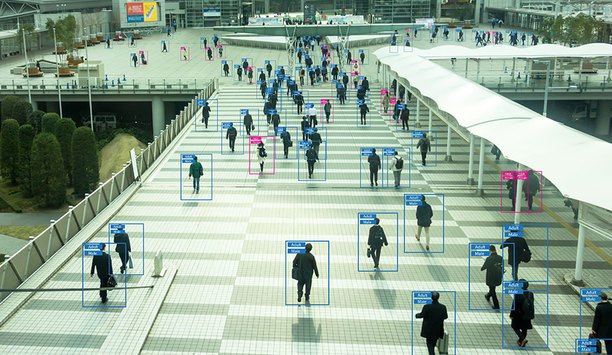 How Artificial Intelligence and analytics enhance security and performance
Artificial intelligence (AI) is improving everyday solutions, driving efficiency in ways we never imagined possible. From self-driving cars to intelligent analytics, the far-reaching impacts of Deep Learning-based technology empower human operators to achieve results more effectively while investing fewer resources and less time. By introducing AI, solutions are not merely powered by data, but they also generate valuable intelligence. Systems which were once leveraged for a narrow, dedicated purpose, can suddenly be engaged broadly across an organisation, because the previously under-utilised data can be harnessed for enhancing productivity and performance. Video analytics software The video intelligence software processes and analyses video to detect all the people and objects that appear When it comes to physical security, for instance, video surveillance is a standard solution. Yet, by introducing AI-driven video analytics software, video data can be leveraged as intelligence in previously inaccessible ways. Here are some examples of how diverse organisations are using AI-based video intelligence solutions to enhance security and performance with searchable, actionable and quantifiable insights. Law enforcement relies on video surveillance infrastructure for extracting investigation evidence and monitoring people and spaces. Instead of manual video review and live surveillance – which is prone to human error and distraction – police can harness video content analysis to accelerate video investigations, enhance situational awareness, streamline real-time response, identify suspicious individuals and recognise patterns and anomalies in video. The video intelligence software processes and analyses video to detect all the people and objects that appear; identify, extract and classify them; and then index them as metadata that can be searched and referenced. Maintaining public safety For law enforcement, the ability to dynamically search video based on granular criteria is critical for filtering out irrelevant details and pinpointing objects of interest, such as suspicious persons or vehicles. Beyond accelerating video evidence review and extraction, police can leverage video analysis to configure sophisticated real-time alerts when people, vehicles or behaviours of interest are detected in video. Instead of actively monitoring video feeds, law enforcement can assess triggered alerts and decide how to respond. In this way, officers can also react faster to emergencies, threats and suspicious activity as it develops. Video analysis empowers cities to harness their video surveillance data as operational intelligence Empowering law enforcement to maintain public safety is important beyond the benefit of increasing security: A city with a reputation for effective, reliable law enforcement and enhanced safety is more likely to attract residents, visitors and new businesses, exponentially driving its economic development. Furthermore, in cities where law enforcement can work productively and quickly, time and human resources can be reallocated to fostering growth and building community. Video surveillance data Video analysis empowers cities to harness their video surveillance data as operational intelligence for optimising city management and infrastructure. When video data is aggregated over time, it can be visualised into dashboards, heatmaps and reports, so operators can identify patterns and more seamlessly detect anomalous behaviour. A city could, for instance, analyse the most accident-prone local intersection and assess the traffic patterns to reveal details such as where cars are dwelling and pedestrians are walking; the directional flows of traffic; and the demographic segmentations of the objects detected: Are cars lingering in no-parking zones? Are pedestrians using designated crosswalks – is there a more logical location for the crosswalk or traffic light? Do vehicles tend to make illegal turns – should police proactively deter this behaviour, or should the city plan new infrastructure that enables vehicles to safely perform these turns? Finally, does the rise in bike traffic warrant implementing dedicated biking lanes? With video intelligence, urban planners can answer these and other questions to facilitate local improvements and high quality of life. By leveraging the video insights about citywide traffic, public transit organisations can make data-driven decisions about scheduling and services Enhancing situational awareness Insight into traffic trends is also critical for transport companies, from public transit services to transportation hubs and airports. By leveraging the video insights about citywide traffic, public transit organisations can make data-driven decisions about scheduling and services. Analysing video surveillance around bus stops, for instance, can help these companies understand the specific hours per day people tend to dwell around bus stops. Correlating this information with transactional data for each bus line, bus schedules can be optimised based on demand for individual bus lines, shortening waiting times for the most popular routes. Similarly, the traffic visualisations and activity heatmaps derived from the video of major transit hubs, such as international airports and central stations, can be beneficial for increasing security, enhancing situational awareness, identifying causes of congestion, improving throughput and efficiency and, ultimately, solving these inefficiencies to provide a streamlined customer experience for travellers. Large education campuses Campus law enforcement can leverage video data to increase situational awareness and public safety Much like a city, large education campuses have internal transportation services, residential facilities, businesses and law enforcement, and video content analysis can support the campus in intelligently managing each of those business units, while also providing video intelligence to these individual groups. Campus law enforcement can leverage video data to increase situational awareness and public safety, driving real-time responses with the ability to make informed assessments and accelerating post-event investigations with access to easily extractable video data. When campuses are expanding or developing additional infrastructure, they can plan new crosswalks, traffic lights, roads, buildings and entrances and exits based on comprehensive video intelligence. By understanding where pedestrians and vehicles dwell, walk, cross or even violate traffic laws, the campus can inform construction projects and traffic optimisation. Countless business operations The campus can leverage video business intelligence to justify leasing pricing for different retailers across campus Finally, the campus can leverage video business intelligence to justify leasing pricing for different retailers across campus, demonstrating property values based on traffic trends that can be correlated with retailer point of sale data. Whether its empowering security, productivity or decision-making, the insights generated by AI-based technology can drive significant optimisation – especially when data is fused and cross-referenced across smart sensors and systems for even deeper intelligence. In the case of AI-backed video analytics, diverse organisations can harness video surveillance impactfully and dynamically. Whereas once video technology investments could be justified for their security value – with the introduction of AI capabilities – procurement teams can evaluate these solutions for countless business operations, because they offer broadly valuable intelligence. And video surveillance and analytics is merely one example of AI-driven solutions' potential to disrupt business as we know it.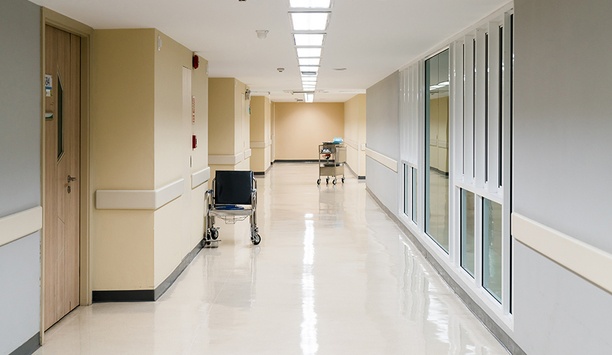 Security in the healthcare sector: Protecting patients and medical facilities
The healthcare sector is a crucial part of a functioning society as it provides life-saving care and reassurance to the population. A key part of ensuring the professionals in this industry have the best work environment is the ongoing security of the facilities. Overcoming environmental challenges Hospitals are challenging environments for security integrators. There is little room for mistakes because staff, patients and assets cannot be compromised. Medical centres and their facilities can be vast complexes and security teams must be confident in their ability to identify and nullify threats as soon as possible. Chubb provided Queensland Children's Hospital's security team with a simple and easy-to-use tool Chubb Fire & Security offers a range of intelligent video and access control systems to solve these challenges. The Queensland Children's Hospital in Australia, formerly named Lady Cilento Children's Hospital, is the major specialist children's hospital for families living in Queensland and Northern New South Wales. The facility not only provides care to the local families but also the state's sickest and most critically injured children who need highly specialised care. This state-of-the-art hospital, coupled with a leading academic and research facility and the high calibre staff, provides a platform to continue to develop as a leader in paediatric health care, education and research. Comprehensive security solution Chubb developed a solution for Queensland Children's Hospital that included access control, video management, communications and asset tracking. By creating a common infrastructure for all security systems managed through a comprehensive user interface, Chubb provided the hospital's security team with a simple and easy-to-use tool that enables them to resolve situations as they happen and action events automatically on command. Chubb also developed a 3D model of the building that allows the security team to respond quickly to a wide variety of events. The protection of patients and staff is naturally a hospital's number one priority Also crucial to the implementation of security systems in a hospital is minimal disruption to its everyday operations. Professionals in hospitals are working 24/7 so there is little time when it comes to disabling security systems for maintenance or repairs. Continued maintenance and upgrades are vital elements to Chubb's work and key to this is a great deal of collaboration with clinical and operational stakeholders. Securing mission-critical environment Hospital facilities are not always state-of-the-art and often face the slow upgrade process that a limited budget imparts. However, through the audit and update of security systems, steps can be taken to ensure continued operations without external disruption. The protection of patients and staff is naturally a hospital's number one priority and Chubb shares the same commitment to making sure the environment is safe and secure. Carrying out a technically demanding project in a large, mission-critical environment like a hospital takes strong teamwork, including expert strategic partners, and collaboration between stakeholders.

21st Century Distributing's Integration Innovation Roadshow
Wrapping the tour, 21st Century Distributing will head to Baltimore, MD to exhibit at Electronic Security Expo 21st Century Distributing, the premier consumer electronics distributor serving the Southeast, announced recently the schedule for their first-ever mobile demo, Integration Innovation Roadshow, which will hit six major regional cities before concluding with an exhibition at the Electronic Security Expo (ESX). "Each year we look forward to reconnecting with customers, while providing value-added resources that truly help our dealers and specialty professionals improve and organically grow their businesses," said Don Vincini, Owner of 21st Century Distributing. "The Integration Innovation Roadshow is taking this mission to a whole new level. Alongside the ability to share exciting new products and inventive installation techniques, this tour will provide the perfect atmosphere for a genuine discussion surrounding the benefits presented by the smart home and IoT - a major growth opportunity for the channel." Key vendors at the roadshows Beginning in May, the 21st Century Distributing team will take to the streets, alongside a specially-constructed demo station, that will serve up a comprehensive look at some of the hottest products and tech solutions shaping the CE marketplace. Consisting of ten, 4'x8' interactive side panels, the mobile demo unit will showcase a number of devices from key vendors including: Diamond Sponsors Vanco and CoreBrands as well as secondary sponsors 2GIG, Alarm.com, Elk, JVC, Kwikset, LiftMaster, Milestone, New Leaf Warranties, ProMounts, Resolution Products, RTI and Sonance. Together, the brands form a valuable ecosystem, while providing attendees with some valuable face time with major manufacturers. Most importantly, attendees will have the opportunity to test and handle the products first-hand, exploring their interoperability and uncovering new opportunities to supplement and bolster businesses. In an effort to enhance the dealer experience, 21st Century Distributing adjusted show hours and added a cocktail networking session to conclude each event. Demos will run from 2PM to 7PM EST each day, followed by the cocktail hour from 7PM to 9PM EST, allowing local dealers the flexibility to attend when it is most convenient to their schedules. The 21st Century Distributing 2015 Integration Innovation Roadshow will take place at the following locations: Orlando, FL - May 28, 2015 Jacksonville, FL - May 29, 2015 Atlanta, GA - June 2, 2015 Nashville, TN - June 4, 2015 Charlotte, NC - June 9, 2015 Raleigh, NC - June 12, 2015 ESX, Baltimore, MD - June 25-26, 2015 Wrapping the tour, 21st Century Distributing will head to Baltimore, MD to exhibit at Electronic Security Expo (ESX). ESX presents multiple opportunities for the group to reach new dealers as well as a highly-trafficked platform to expose their vendors to a larger audience, encompassing the realm of security. "We put a lot of thought into the creation of this roadshow," said Vanessa Zitzmann, Marketing and Sales Coordinator for 21st Century Distributing. "From adjusting the event times to be cognizant of career schedules, to partnering with some of the most popular brands, we've taken dealer feedback to heart and used customer insight to form this modular program. Dealers are the bread and butter of our business, we are dedicated to being a trusted partner and valuable resource."

Pro-Vision to supply Redvision's 40x RVX-Series CCTV Domes
The product is supplied ready to install as a dome but easily converts into a ball PTZ camera by removing the top cover Pro-Vision Distribution, the UK distributor of branded CCTV and access control equipment, is pleased to announce that it can now offer customers Redvision's new 40x optical zoom domes. Simon Davies, Internal Sales Manager for Pro-Vision told us, "The new RVX40 has enhanced low-light performance and improved resolution whilst retaining the popular X-SERIES™ rugged, outdoor design. It is supplied ready to install as a dome but easily converts into a ball PTZ camera by removing the top cover. The RVX40-SERIES™ uses a 1/4" CCD sensor with exceptional low-light sensitivity and 670TVL resolution for clear, precise images. It has wiper, IR light and Dual Light (combined IR and white light) options. Night time surveillance is enabled with IR or white light, ultra-efficient, LED illumination. The IR illumination allows covert operation and the white light enables operators to identify, spotlight and track intruders." Simon continued, "Each camera has 100 pre-sets, 8 tours and up to 24 privacy masks to meet application and legal requirements. The RVX40 camera's impressive 40x optical and 12x digital zoom delivers effective long-range scene surveillance. The IR version can provide illumination up to 100m and facial recognition over 30m. The Dual Light IRWL version also has a 100m illumination range in both light modes and will toggle between IR and white light on alarm activation, pre-sets or manually." Pro-Vision is a CCTV, access control and public address equipment distributor. Supplying the trade with branded equipment and associated security products. They are authorised distributors for AMG, Bosch, Dallmeier, Dedicated Micros, D-Link, Exacq, Fujinon, IDIS, JVC, LG, LiLin, Mirasys, Panasonic, Pelco, Pentax, Redvision, Samsung, Veracity, Xtralis, BPT, Nortech, PAC, Siemens and many other major manufacturers.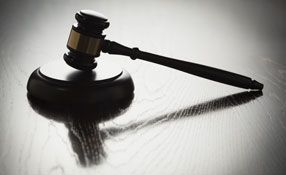 Judging quality and performance of video security systems by the (other) numbers
When comparing specifications among a range of similarly featured video surveillance cameras, NVRs or monitors, it can be difficult to ascertain which of the devices truly has the best performance and/or quality. John Grabowski, National Sales and Marketing Manager of JVC Security Division, poses some questions for consideration: Can the human eye actually see a difference in image quality between one camera that offers 700 lines of resolution and another that offers 600 lines? Or can it see the difference in image quality between a 3 megapixel camera and a 5 megapixel camera? What about performance characteristics such as latency or colour accuracy? In determining these specifications, one must also ask what has influenced or interfered with the measurement. Performance measurement through MTBF Today's video surveillance components use highly advanced technology, making the evaluation process even more difficult. While impartial testing of the equipment on oscilloscopes and wave form monitors, shoot-outs or other side-by-side comparisons can help bring clarity to the evaluations, one solid metric for quality and performance is MTBF (mean time before failure) figures with failure rate (FR) data. These figures can help provide a clear guide for product lifetime expectations. For example, a surveillance camera with a published MTBF figure of 90,000 hours has more than 10 years of 24/7 usage. Engineered to a higher standard MTBF can be viewed as a quality standard as well as a planning metric. Although many companies build security products to meet specific price points, the best companies engineer their video surveillance products with robust designs that will endure and address the specific needs and conditions of the surveillance market. To a great extent, the longevity of key components such as integrated circuits and capacitors determines the MTBF of the products in which they are used. However, better parts only provide part of the key to better reliability. The internal temperature of products significantly affects MTBF as well. As electronic components have become more compact, the temperature of smaller, more constricted circuits and other components has become almost impossible to measure. Preventing thermal issues through thermal analysis and design requires careful electronic and mechanical engineering. This is accomplished early in development which makes it easier to visualise heat in every part of every component, thereby enabling engineers to prevent thermal issues and create products with significantly greater reliability. The best video surveillance products are designed to endure the specific needs of the surveillance market Companies that publish MTBF specifications generally arrive at those figures through extensive product testing, valuing the MTBF of individual components and by past experience with similar products. Some manufacturers elect to calculate MTBF based on strict military standards. Life-Cycle costs The initial cost of a video surveillance system is only a portion of the total cost of ownership (TCO). While a low price and warranty may make a camera with a lower MTBF seem attractive, this can be a mistake. Should the product fail within the warranty period, rather than repair the device, many manufacturers will simply replace a relatively low-priced item like a video surveillance camera. However, the process of replacing that camera can be very expensive for the end user or the system integrator. The cost of sending a technician up a ladder to replace a failed video surveillance camera often costs more than the camera itself. Plus, it is important to consider the potential damage or theft during downtime while the camera is not providing surveillance. High rated MTBFs can help reduce these replacement and maintenance costs over the life of a video surveillance system. The robust equipment can better withstand shock and vibration, extreme temperatures, moisture and dust, power fluctuations and offer significantly lower life-cycle costs through reduced down time. High rated MTBF products also create an improved overall value and a better return on the investment. For example, cameras can account for anywhere from 30 to 50% of the initial cost of a system and therefore should be selected with care. A camera's proven reliability can help defer costly replacements during the system life cycle and improve utilisation. In short, product reliability can optimise capital, operations and maintenance expenditures while improving the safety and security of the environment. Today, there is an abundance of information available to help users make the best selections for their needs. By providing MTBF data, video surveillance manufacturers can make it easier for the user to make decisions.
Featured white papers
Physical security supports a future-proof cyber security strategy
Download
Combining systems intelligence and human insight for superior security
Download
Three reasons for adopting open architecture access control solutions
Download