Envisage CCTV Cameras
(1)
CCTV camera products updated recently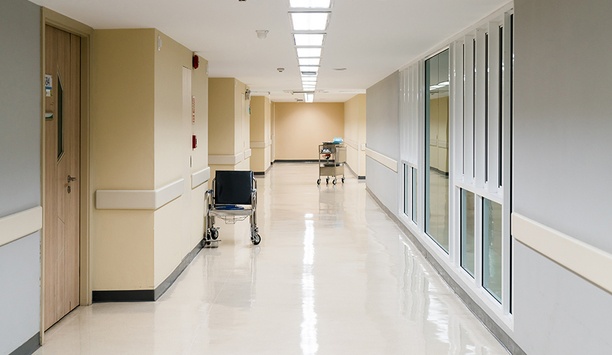 Security in the healthcare sector: Protecting patients and medical facilities
The healthcare sector is a crucial part of a functioning society as it provides life-saving care and reassurance to the population. A key part of ensuring the professionals in this industry have the best work environment is the ongoing security of the facilities. Overcoming environmental challenges Hospitals are challenging environments for security integrators. There is little room for mistakes because staff, patients and assets cannot be compromised. Medical centres and their facilities can be vast complexes and security teams must be confident in their ability to identify and nullify threats as soon as possible. Chubb provided Queensland Children's Hospital's security team with a simple and easy-to-use tool Chubb Fire & Security offers a range of intelligent video and access control systems to solve these challenges. The Queensland Children's Hospital in Australia, formerly named Lady Cilento Children's Hospital, is the major specialist children's hospital for families living in Queensland and Northern New South Wales. The facility not only provides care to the local families but also the state's sickest and most critically injured children who need highly specialised care. This state-of-the-art hospital, coupled with a leading academic and research facility and the high calibre staff, provides a platform to continue to develop as a leader in paediatric health care, education and research. Comprehensive security solution Chubb developed a solution for Queensland Children's Hospital that included access control, video management, communications and asset tracking. By creating a common infrastructure for all security systems managed through a comprehensive user interface, Chubb provided the hospital's security team with a simple and easy-to-use tool that enables them to resolve situations as they happen and action events automatically on command. Chubb also developed a 3D model of the building that allows the security team to respond quickly to a wide variety of events. The protection of patients and staff is naturally a hospital's number one priority Also crucial to the implementation of security systems in a hospital is minimal disruption to its everyday operations. Professionals in hospitals are working 24/7 so there is little time when it comes to disabling security systems for maintenance or repairs. Continued maintenance and upgrades are vital elements to Chubb's work and key to this is a great deal of collaboration with clinical and operational stakeholders. Securing mission-critical environment Hospital facilities are not always state-of-the-art and often face the slow upgrade process that a limited budget imparts. However, through the audit and update of security systems, steps can be taken to ensure continued operations without external disruption. The protection of patients and staff is naturally a hospital's number one priority and Chubb shares the same commitment to making sure the environment is safe and secure. Carrying out a technically demanding project in a large, mission-critical environment like a hospital takes strong teamwork, including expert strategic partners, and collaboration between stakeholders.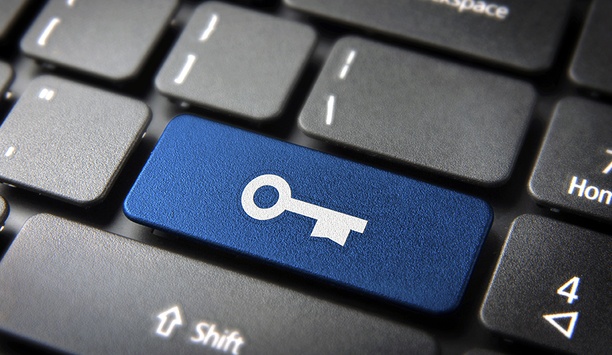 Cybersecurity: what we can do as an industry
In 2017, IoT-based cyberattacks increased by 600%. As the industry moves towards the mass adoption of interconnected physical security devices, end users have found a plethora of advantages, broadening the scope of traditional video surveillance solutions beyond simple safety measures. Thanks in part to these recent advancements, our physical solutions are at a higher risk than ever before. With today's ever evolving digital landscape and the increasing complexity of physical and cyber-attacks, it's imperative to take specific precautions to combat these threats. Video surveillance systems Cybersecurity is not usually the first concern to come to mind When you think of a video surveillance system, cybersecurity is not usually the first concern to come to mind, since digital threats are usually thought of as separate from physical security. Unfortunately, these two are becoming increasingly intertwined as intruders continue to use inventive methods in order to access an organisation's assets. Hacks and data breaches are among the top cyber concerns, but many overlook the fact that weak cybersecurity practices can lead to physical danger as well. Organisations that deploy video surveillance devices paired with advanced analytics programs often leave themselves vulnerable to a breach without even realising it. While they may be intelligent, IoT devices are soft targets that cybercriminals and hackers can easily exploit, crippling a physical security system from the inside out. Physical security manufacturers Whether looking to simply gain access to internal data, or paralyse a system prior to a physical attack, allowing hackers easy access to surveillance systems can only end poorly. In order to stay competitive, manufacturers within the security industry are trading in their traditional analogue technology and moving towards interconnected devices. Due to this, security can no longer be solely focused on the physical elements and end users have taken note. The first step towards more secured solutions starts with physical security manufacturers choosing to make cybersecurity a priority for all products, from endpoint to edge and beyond. Gone are the days of end users underestimating the importance of reliability within their solutions. Manufacturers that choose to invest time and research into the development of cyber-hardening will be ahead of the curve and an asset to all. Wireless communication systems Integrators also become complicit in any issues that may arise in the future Aside from simply making the commitment to improve cyber hygiene, there are solid steps that manufacturers can take. One simple action is incorporating tools and features into devices that allow end users to more easily configure their cyber protection settings. Similarly, working with a third party to perform penetration testing on products can help to ensure the backend security of IoT devices. This gives customers peace of mind and manufacturers a competitive edge. While deficient cybersecurity standards can reflect poorly on manufacturers by installing vulnerable devices on a network, integrators also become complicit in any issues that may arise in the future. Just last year, ADT was forced to settle a $16 million class action lawsuit when the company installed an unencrypted wireless communication system that rendered an organisation open to hacks. Cybersecurity services In addition, we've all heard of the bans, taxes and tariffs the U.S. government has recently put on certain manufacturers, depending on their country of origin and cybersecurity practices. Lawsuits aside, employing proper cybersecurity standards can give integrators a competitive advantage. With the proliferation of hacks, malware, and ransomware, integrators that can ease their client's cyber-woes are already a step ahead. By choosing to work with cybersecurity-focused manufacturers who provide clients with vulnerability testing and educate end users on best practices, integrators can not only thrive but find new sources of RMR. Education, collaboration and participation are three pillars when tackling cybersecurity from all angles. For dealers and integrators who have yet to add cybersecurity services to their business portfolios, scouting out a strategic IT partner could be the answer. Unlocking countless opportunities Becoming educated on the topic of cybersecurity and its importance for an organisation is the first step Physical security integrators who feel uncomfortable diving headfirst into the digital realm may find that strategically aligning themselves with an IT or cyber firm will unlock countless opportunities. By opening the door to a partnership with an IT-focused firm, integrators receive the benefit of cybersecurity insight on future projects and a new source of RMR through continued consulting with current customers. In exchange, the IT firm gains a new source of clients in an industry otherwise untapped. This is a win for all those involved. While manufacturers, dealers and integrators play a large part in the cybersecurity of physical systems, end users also play a crucial role. Becoming educated on the topic of cybersecurity and its importance for an organisation is the first step. Commonplace cybersecurity standards Below is a list of commonplace cybersecurity standards that all organisations should work to implement for the protection of their own video surveillance solutions: Always keep camera firmware up to date for the latest cyber protections. Change default passwords, especially those of admins, to keep the system locked to outside users. Create different user groups with separate rights to ensure all users have only the permissions they need. Set an encryption key for surveillance recordings to safeguard footage against intruders and prevent hackers from accessing a system through a backdoor. Enable notifications, whether for error codes or storage failures, to keep up to date with all systems happenings. Create/configure an OpenVPN connection for secured remote access. Check the web server log on a regular basis to see who is accessing the system. Ensure that web crawling is forbidden to prevent images or data found on your device from being made searchable. Avoid exposing devices to the internet unless strictly necessary to reduce the risk of attacks.
Ushering in a new wave of video surveillance capabilities
Where are video surveillance cameras headed? At the core of next-generation Internet Protocol (IP) cameras are advanced chips with artificial intelligence (AI) at the edge, enabling cameras to gather valuable information about an incident: scanning shoppers at a department store, monitoring city streets, or checking on an elderly loved one at home. Thanks to advanced chip technology, complex analytics operations are becoming more affordable across the full spectrum of surveillance cameras —professional to consumer — fueling the democratisation of AI in the IP camera market. Complex analytics operations are becoming more affordable across the full spectrum of surveillance cameras Expanding the global IP camera market The video surveillance equipment market grew to $18.5 billion in 2018 and is expected to increase this year, according to IHS Markit. The latest research points to video everywhere, edge computing, and AI as the top technologies that will have a major impact in both commercial and consumer markets in 2019. Computing at the edge means that the processors inside the camera are powerful enough to run AI processing locally, while still encoding and streaming video, and are able to do it all at the low-power required to fit into the limited thermal budget of an IP camera. New SoC chips will be able to perform all of the processing on camera and provide accurate AI information, with no need to send data to a server or the cloud for processing. Instead, data can be analysed right in the camera itself, offering high performance, real-time video analytics, and lower latency — all critical aspects of video surveillance. This new AI paradigm is made possible by a new generation of SoCs, a key driver behind the market growth of IP cameras. Complex analytics operations are becoming more affordable across the full spectrum of surveillance cameras to fuel the advent of AI in the IP camera market Micro-processor-enabled video analytics Next-generation video cameras will be able to create heat maps of stores to see where people spend the most time Microprocessor-enabled analytics allow users to more easily extract valuable data from video streams. How about an insider's view into retail customer behavior? Consider video cameras at a department store, monitoring shoppers' behavior, traffic patterns, and areas of interest. Next-generation cameras will recognise how long a shopper stays in front of a specific display, if the shopper leaves and returns, and if the shopper ultimately makes a purchase. Next-generation video cameras will be able to create heat maps of stores to see where people spend the most time, so retailers will be able to adjust product placement accordingly. Analytics will also help identify busy/quiet times of the day, so retailers can staff accordingly. By understanding customers' behavior, retailers can determine the best way to interact with them, target specific campaigns, and tailor ads for them. Cue the coupons while the shopper is still onsite! Analytics will also help identify busy/quiet times of the day, so retailers can staff accordingly Fast processing for rapid response at city level City surveillance and smart cities are depending on advanced video surveillance and intelligence to keep an eye on people and vehicles, identify criminals, flag suspicious behavior, and identify potentially dangerous situations such as loitering, big crowds forming, or cars driving the wrong way.Quick local decisions on the video cameras are also used to help analyse traffic situations Quick local decisions on the video cameras are also used to help analyse traffic situations, adjust traffic lights, identify license plates, automatically charge cars for parking, find a missing car across a city, or create live and accurate traffic maps. Real-time HD video monitoring and recording When it comes to home monitoring, what will next-generation video surveillance cameras offer? Real-time monitoring and notification can detect if a person is in the back yard or approaching the door, if there's a suspicious vehicle in the driveway, or if a package is being delivered (or stolen). Advanced video cameras can determine when notifications are and aren't required, since users don't want to be notified for false alerts such as rain, tree branches moving, bugs, etc. Next-generation video camera capabilities can also help monitor a loved one, person or pet, helping put families at ease if they are at work or on vacation. For example, helpful analytics may be used to detect if someone has fallen, hasn't moved for a while, or does not appear for breakfast according to their typical schedule. City surveillance and smart cities are depending on advanced video surveillance and intelligence to keep an eye on people and vehicles, identify criminals, flag suspicious behavior, and identify potentially dangerous situations Next-gen IP cameras When evaluating next-generation IP cameras (cameras on the edge), look at the brains. These cameras will likely be powered by next-generation SoCs chips. Here is what this means to you: Save on network bandwidth, cloud computing and storage costs. There is no need to constantly upload videos to a server for analysis. Analysis can be performed locally on the camera, with only relevant videos being uploaded. Faster reaction time. Decisions are made locally, with no network latency. This is critical if you need to sound an alarm on a specific event. Privacy. In the most extreme cases, no video needs to leave the camera. Only metadata needs to be sent to the cloud or server. For example, the faces of people can be recognised in the camera and acted upon, but the video never reaches the cloud. The cameras can just stream a description of the scene to the server "suspicious person with a red sweater walking in front of the train station, has been loitering for the last 10 minutes, suggest sending an agent to check it out." This could become a requirement in some EU countries with GDPR rules. Easier search. Instead of having to look through hours of video content, the server can just store/analyse the metadata, and easily perform searches such as "find all people with a red sweater who stayed more than five minutes in front of the train station today." Flexibility/personalisation. Each camera at the edge can be personalised to work better for the specific scene it is looking at, compared to a generic server. For example, "run a heat map algorithm on camera A (retail) as I want to know which sections of my store get the most traffic; and run a license plate recogniser on camera B (parking lot) as I want to be able to track the cars going in/out of my parking lot." No cloud computing required. For cameras in remote locations or with limited network bandwidth, users have the ability to perform all analytics locally, without relying on uploading video to a server/cloud. Higher resolution/quality. When AI processing is performed locally, the full resolution of the sensor can be used (up to 4K or more), while typically the video streamed to a server will be lower resolution, 1080p or less. This means more pixels are available locally for the AI engine so that you will be able to detect a face from a higher distance than when the video is streamed off camera. AI at the edge Professional-level IP cameras capable of performing AI at the edge are coming soon with early offerings making their debut at this year's ISC West. As we enter 2020, we will begin to see the availability of consumer-level cameras enabling real-time video analytics at the edge for home use. With rapid technology advancement and increased customer demand, AI is on the verge of exploding. When it comes to image quality and video analytics, IP cameras now in development will create a next-generation impact at department stores, above city streets, and keeping an eye on our loved ones.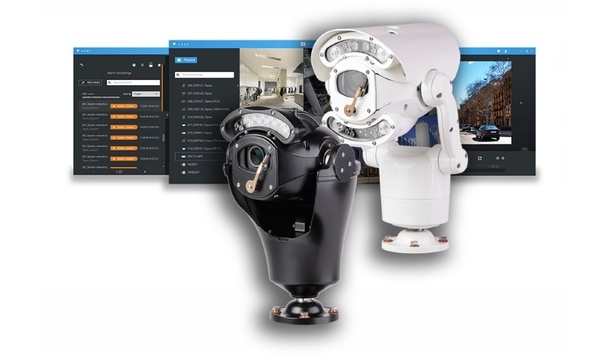 Envisage Technology evaluates 360 Vision Technology cameras with Vivotek VAST 2 VMS platform
A long-term technical partner of CCTV manufacturer 360 Vision Technology, Envisage Technology Limited has earned itself a distinguished reputation as an expert in high-end projects, with a portfolio of unique products. For many years, the company has overseen the installation of many 360 Vision Technology camera products across a variety of applications. "Exploring beyond conventional CCTV and embracing the latest technologies allows us to stay at the very cutting edge of system solutions," says Kevin Brown, Managing Director at Envisage Technology. "We employ a dedicated team of highly trained technical staff to support our customers across all areas; including hardware, software, networking, system integration, surveillance cameras and telemetry. This means that we are able to provide a complete solution for any application, and our close technical relationship with the sales and product development teams at 360 Vision Technology has been a key enabling factor." Envisage Technology evaluated the 360 Vision Technology camera products with the Vivotek VAST 2 VMS platformVivotek VAST 2 VMS platform Illustrating the partnership between the two companies, Envisage Technology recently evaluated the latest 360 Vision Technology camera products with another of their industry leading partners' product offerings, the Vivotek VAST 2 video management software (VMS) platform. "As a value-added reseller, we pride ourselves on the technical expertise and knowledge we are able to offer our security systems and networking installation customers across EMEA," explains Kevin. "To further develop the compatibility and integration of the industry's leading products we supply, we recently tested the 360 Vision Technology camera range with Vivotek's VAST 2 VMS platform, to prove the viability of a total solution option perfect for a wide variety of installation applications." Vivotek's VAST 2 VMS features simple operation on single or multiple monitors, custom layout to fit corridor and panorama formats, rapid export of multi-channel video and acquiring VCA analytics with integrated cameras. Integrating cameras into VAST 2 VMS Predator and Invictus cameras are available with IR and white-light high intensity illumination"VAST 2 provides an easy and intuitive UI with rich functionality to meet the needs of any of our customers," says Kevin. "Thanks to 360 Vision Technology's ONVIF 2.4 Profile S compatibility, we were able to integrate their Predator and Invictus cameras into the VAST 2 VMS quickly and simply during our on-site integration evaluation." Bridging the divide between analogue and IP systems, 360 Vision Technology Invictus and Predator cameras are equipped with Hybrid functionality, enabling installation in existing analogue systems and full 1080P HD IP video streaming networks. Economical, and simple to install, Predator and Invictus cameras are available with IR and white-light high intensity illumination, providing a ruggedized PTZ solution with an industry-leading (up to) 200 metres of illumination. "We are proud to support the integration of our camera range into an industry leading VMS such as Vivotek's VAST 2," says Mark Rees, Managing Director at 360 Vision Technology. "Not only does this ensure reduced installation time of 360 Vision cameras into a VAST 2 system, but also instant and full access to high-performance camera functionality."

Simplicity Security Manager™ will simplify security at IFSEC 2010
Simplicity Technology is the leading provider of Physical Security Information Management softwareSimplicity Technology, the leading provider of Physical Security Information Management (PSIM) software will launch a new flagship product, Simplicity Security Manager™, into the security market at this year's IFSEC. "We are delighted to be launching Simplicity Security Manager™ at IFSEC in conjunction with our distribution partners, Secura Systems and Envisage Technology," said Simplicity Technology's CEO, Angelo McNeive. "As the premier trade security event of the year, IFSEC affords us an unrivalled opportunity to introduce Simplicity Security Manager™ to the marketplace. Simplicity Technology is committed to offering a technology agnostic solution that maximises the return on our customers' investment in security infrastructure." Secura System's Managing Director, Paul André de Jong said: "As Simplicity Technology's distribution partner for continental Europe, we are delighted to be offering Simplicity Security Manager™. It has been designed to provide a comprehensive, cost- effective, security management solution and thanks to its robust architecture, it is scalable from one to tens of thousands of managed sites."Kevin Brown, Managing Director of Envisage Technology said: "We are delighted to be partnering with Simplicity Technology in the UK and Middle East markets. Simplicity Security Manager™ compliments our existing product range of highly innovative and value-added products."Simplicity Security Manager™ is a complete security management solution, allowing organisations to integrate and manage all of their existing security and risk systems into one application.Co-ordinate incident response and operational activities through workflow management, thereby ensuring consistency of response and enhanced effectiveness.Provide full auditing of incident response to ensure compliance with industry and corporate standards. Proactively manage risk through advanced analysis capabilities to assess security threats and operational risks.Deliver a positive Return on Investment through cost, loss and risk reductions.Simplicity Technology will be at Booth B55 in Hall 4. For more information about Simplicity Technology or Simplicity Security Manager™, please email or visit their website. Envisage Technology, UK
RequirementProvide high bandwidth, high throughput wireless solution to fully exploit the power and features of their 21-mega pixel security cameras.SolutionUtilised the Wavesight's high performance WaveMAX wireless bridges to deliver an industry leading surveillance solution. Envisage Technology Ltd is a high-end CCTV distributor for the UK and Europe, with an emphasis on original products that fill niches conventional CCTV cannot do justice to. Envisage Technology have earned their reputation through combining innovative products with smooth system integration.Next generation CCTVAn example of this is SentryScope - a 21 million pixel digital CCTV camera, unique in its class, capable of monitoring large areas with its 90-degree angle of view. It can effectively cover areas up to 256 feet wide and 160 feet deep. This provides industry-leading performance and resolution for the security market.SentryScope uses line scan camera technology and is supported by top of the range, state of the art software. The system uses special compression settings to allow the footage to be played back smoothly. During playback you are able to zoom in up to 50 times on any part of displayed image without loss of image quality. The wireless challenge But the system was only as good as the means to transfer the data. Envisage Technology realised the benefits and flexibility of wireless transmission, but needed a radio system with the bandwidth, throughput and flexibility to do their cameras justice and enable them to offer acomplete solution to their clients.Envisage tested a number of Wireless bridges but found they either limited the performance of the camera or had outputs that prevented their use in the UK. This is where Wavesight came in. Their WaveMAX wireless bridges were found to be more than a match for camera's performance, with throughput up to 80 Mbps available. Being designed and built in the UK, they met the output requirements for the home market as well as EMEA. Furthermore, WaveMAX's use of OFDM providing near line of sight or where conditions allowed, no line of sight (NLOS) capability, providing a flexible, high performance solution. As Robin Hughes of Envisage Technology puts it:"A number of town centre projects arose with a requirement for high end wireless links which needed a solution fast, having been let down by another supplier. Wavesight were able to quickly adapt their WaveMAX product to work seamlessly with the SentryScope well within the time restrictions imposed on the project, with no loss of speed or quality of image, despite achieving distances of 2 km. Between the SentryServer DVR and the network nodes, the same product can achieve distances up to 10km wirelessly. We are very pleased to add WaveMAX to our product line-up"Envisage Technology is now able to offer a one-stop solution that delivers all the benefits of their cameras with the lower costs and flexibility of the wireless format – a real winner for them and their clients.
Featured white papers
5 steps to finding the right access control system for you
Download
Why outdated access control systems are a big problem
Download
Five things to consider for AI with video technology
Download