CCTV camera products updated recently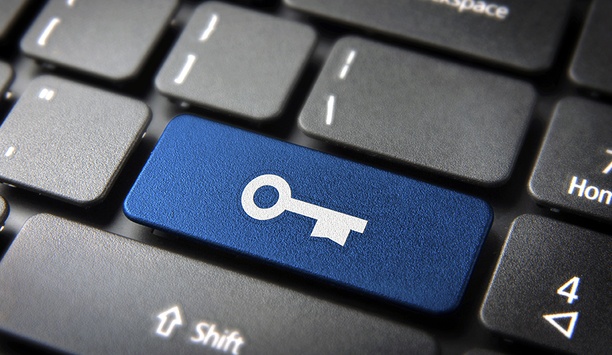 Cybersecurity: what we can do as an industry
In 2017, IoT-based cyberattacks increased by 600%. As the industry moves towards the mass adoption of interconnected physical security devices, end users have found a plethora of advantages, broadening the scope of traditional video surveillance solutions beyond simple safety measures. Thanks in part to these recent advancements, our physical solutions are at a higher risk than ever before. With today's ever evolving digital landscape and the increasing complexity of physical and cyber-attacks, it's imperative to take specific precautions to combat these threats. Video surveillance systems Cybersecurity is not usually the first concern to come to mind When you think of a video surveillance system, cybersecurity is not usually the first concern to come to mind, since digital threats are usually thought of as separate from physical security. Unfortunately, these two are becoming increasingly intertwined as intruders continue to use inventive methods in order to access an organisation's assets. Hacks and data breaches are among the top cyber concerns, but many overlook the fact that weak cybersecurity practices can lead to physical danger as well. Organisations that deploy video surveillance devices paired with advanced analytics programs often leave themselves vulnerable to a breach without even realising it. While they may be intelligent, IoT devices are soft targets that cybercriminals and hackers can easily exploit, crippling a physical security system from the inside out. Physical security manufacturers Whether looking to simply gain access to internal data, or paralyse a system prior to a physical attack, allowing hackers easy access to surveillance systems can only end poorly. In order to stay competitive, manufacturers within the security industry are trading in their traditional analogue technology and moving towards interconnected devices. Due to this, security can no longer be solely focused on the physical elements and end users have taken note. The first step towards more secured solutions starts with physical security manufacturers choosing to make cybersecurity a priority for all products, from endpoint to edge and beyond. Gone are the days of end users underestimating the importance of reliability within their solutions. Manufacturers that choose to invest time and research into the development of cyber-hardening will be ahead of the curve and an asset to all. Wireless communication systems Integrators also become complicit in any issues that may arise in the future Aside from simply making the commitment to improve cyber hygiene, there are solid steps that manufacturers can take. One simple action is incorporating tools and features into devices that allow end users to more easily configure their cyber protection settings. Similarly, working with a third party to perform penetration testing on products can help to ensure the backend security of IoT devices. This gives customers peace of mind and manufacturers a competitive edge. While deficient cybersecurity standards can reflect poorly on manufacturers by installing vulnerable devices on a network, integrators also become complicit in any issues that may arise in the future. Just last year, ADT was forced to settle a $16 million class action lawsuit when the company installed an unencrypted wireless communication system that rendered an organisation open to hacks. Cybersecurity services In addition, we've all heard of the bans, taxes and tariffs the U.S. government has recently put on certain manufacturers, depending on their country of origin and cybersecurity practices. Lawsuits aside, employing proper cybersecurity standards can give integrators a competitive advantage. With the proliferation of hacks, malware, and ransomware, integrators that can ease their client's cyber-woes are already a step ahead. By choosing to work with cybersecurity-focused manufacturers who provide clients with vulnerability testing and educate end users on best practices, integrators can not only thrive but find new sources of RMR. Education, collaboration and participation are three pillars when tackling cybersecurity from all angles. For dealers and integrators who have yet to add cybersecurity services to their business portfolios, scouting out a strategic IT partner could be the answer. Unlocking countless opportunities Becoming educated on the topic of cybersecurity and its importance for an organisation is the first step Physical security integrators who feel uncomfortable diving headfirst into the digital realm may find that strategically aligning themselves with an IT or cyber firm will unlock countless opportunities. By opening the door to a partnership with an IT-focused firm, integrators receive the benefit of cybersecurity insight on future projects and a new source of RMR through continued consulting with current customers. In exchange, the IT firm gains a new source of clients in an industry otherwise untapped. This is a win for all those involved. While manufacturers, dealers and integrators play a large part in the cybersecurity of physical systems, end users also play a crucial role. Becoming educated on the topic of cybersecurity and its importance for an organisation is the first step. Commonplace cybersecurity standards Below is a list of commonplace cybersecurity standards that all organisations should work to implement for the protection of their own video surveillance solutions: Always keep camera firmware up to date for the latest cyber protections. Change default passwords, especially those of admins, to keep the system locked to outside users. Create different user groups with separate rights to ensure all users have only the permissions they need. Set an encryption key for surveillance recordings to safeguard footage against intruders and prevent hackers from accessing a system through a backdoor. Enable notifications, whether for error codes or storage failures, to keep up to date with all systems happenings. Create/configure an OpenVPN connection for secured remote access. Check the web server log on a regular basis to see who is accessing the system. Ensure that web crawling is forbidden to prevent images or data found on your device from being made searchable. Avoid exposing devices to the internet unless strictly necessary to reduce the risk of attacks.
Ushering in a new wave of video surveillance capabilities
Where are video surveillance cameras headed? At the core of next-generation Internet Protocol (IP) cameras are advanced chips with artificial intelligence (AI) at the edge, enabling cameras to gather valuable information about an incident: scanning shoppers at a department store, monitoring city streets, or checking on an elderly loved one at home. Thanks to advanced chip technology, complex analytics operations are becoming more affordable across the full spectrum of surveillance cameras —professional to consumer — fueling the democratisation of AI in the IP camera market. Complex analytics operations are becoming more affordable across the full spectrum of surveillance cameras Expanding the global IP camera market The video surveillance equipment market grew to $18.5 billion in 2018 and is expected to increase this year, according to IHS Markit. The latest research points to video everywhere, edge computing, and AI as the top technologies that will have a major impact in both commercial and consumer markets in 2019. Computing at the edge means that the processors inside the camera are powerful enough to run AI processing locally, while still encoding and streaming video, and are able to do it all at the low-power required to fit into the limited thermal budget of an IP camera. New SoC chips will be able to perform all of the processing on camera and provide accurate AI information, with no need to send data to a server or the cloud for processing. Instead, data can be analysed right in the camera itself, offering high performance, real-time video analytics, and lower latency — all critical aspects of video surveillance. This new AI paradigm is made possible by a new generation of SoCs, a key driver behind the market growth of IP cameras. Complex analytics operations are becoming more affordable across the full spectrum of surveillance cameras to fuel the advent of AI in the IP camera market Micro-processor-enabled video analytics Next-generation video cameras will be able to create heat maps of stores to see where people spend the most time Microprocessor-enabled analytics allow users to more easily extract valuable data from video streams. How about an insider's view into retail customer behavior? Consider video cameras at a department store, monitoring shoppers' behavior, traffic patterns, and areas of interest. Next-generation cameras will recognise how long a shopper stays in front of a specific display, if the shopper leaves and returns, and if the shopper ultimately makes a purchase. Next-generation video cameras will be able to create heat maps of stores to see where people spend the most time, so retailers will be able to adjust product placement accordingly. Analytics will also help identify busy/quiet times of the day, so retailers can staff accordingly. By understanding customers' behavior, retailers can determine the best way to interact with them, target specific campaigns, and tailor ads for them. Cue the coupons while the shopper is still onsite! Analytics will also help identify busy/quiet times of the day, so retailers can staff accordingly Fast processing for rapid response at city level City surveillance and smart cities are depending on advanced video surveillance and intelligence to keep an eye on people and vehicles, identify criminals, flag suspicious behavior, and identify potentially dangerous situations such as loitering, big crowds forming, or cars driving the wrong way.Quick local decisions on the video cameras are also used to help analyse traffic situations Quick local decisions on the video cameras are also used to help analyse traffic situations, adjust traffic lights, identify license plates, automatically charge cars for parking, find a missing car across a city, or create live and accurate traffic maps. Real-time HD video monitoring and recording When it comes to home monitoring, what will next-generation video surveillance cameras offer? Real-time monitoring and notification can detect if a person is in the back yard or approaching the door, if there's a suspicious vehicle in the driveway, or if a package is being delivered (or stolen). Advanced video cameras can determine when notifications are and aren't required, since users don't want to be notified for false alerts such as rain, tree branches moving, bugs, etc. Next-generation video camera capabilities can also help monitor a loved one, person or pet, helping put families at ease if they are at work or on vacation. For example, helpful analytics may be used to detect if someone has fallen, hasn't moved for a while, or does not appear for breakfast according to their typical schedule. City surveillance and smart cities are depending on advanced video surveillance and intelligence to keep an eye on people and vehicles, identify criminals, flag suspicious behavior, and identify potentially dangerous situations Next-gen IP cameras When evaluating next-generation IP cameras (cameras on the edge), look at the brains. These cameras will likely be powered by next-generation SoCs chips. Here is what this means to you: Save on network bandwidth, cloud computing and storage costs. There is no need to constantly upload videos to a server for analysis. Analysis can be performed locally on the camera, with only relevant videos being uploaded. Faster reaction time. Decisions are made locally, with no network latency. This is critical if you need to sound an alarm on a specific event. Privacy. In the most extreme cases, no video needs to leave the camera. Only metadata needs to be sent to the cloud or server. For example, the faces of people can be recognised in the camera and acted upon, but the video never reaches the cloud. The cameras can just stream a description of the scene to the server "suspicious person with a red sweater walking in front of the train station, has been loitering for the last 10 minutes, suggest sending an agent to check it out." This could become a requirement in some EU countries with GDPR rules. Easier search. Instead of having to look through hours of video content, the server can just store/analyse the metadata, and easily perform searches such as "find all people with a red sweater who stayed more than five minutes in front of the train station today." Flexibility/personalisation. Each camera at the edge can be personalised to work better for the specific scene it is looking at, compared to a generic server. For example, "run a heat map algorithm on camera A (retail) as I want to know which sections of my store get the most traffic; and run a license plate recogniser on camera B (parking lot) as I want to be able to track the cars going in/out of my parking lot." No cloud computing required. For cameras in remote locations or with limited network bandwidth, users have the ability to perform all analytics locally, without relying on uploading video to a server/cloud. Higher resolution/quality. When AI processing is performed locally, the full resolution of the sensor can be used (up to 4K or more), while typically the video streamed to a server will be lower resolution, 1080p or less. This means more pixels are available locally for the AI engine so that you will be able to detect a face from a higher distance than when the video is streamed off camera. AI at the edge Professional-level IP cameras capable of performing AI at the edge are coming soon with early offerings making their debut at this year's ISC West. As we enter 2020, we will begin to see the availability of consumer-level cameras enabling real-time video analytics at the edge for home use. With rapid technology advancement and increased customer demand, AI is on the verge of exploding. When it comes to image quality and video analytics, IP cameras now in development will create a next-generation impact at department stores, above city streets, and keeping an eye on our loved ones.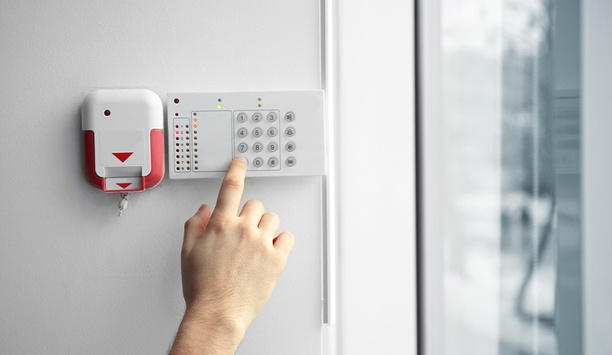 Verifying audio alarm notifications: why secondary source verification is vital
Across the country, law enforcement officers are finding it increasingly difficult to respond to the near overwhelming number of calls coming from security alarms. Police departments commonly define a false alarm as a call, which upon investigation, shows no evidence of criminal activity, such as broken windows, forced doors, items missing, or people injured. While false alarms bog down police, they can also negatively impact customers and integrators. End users can expect hefty fines for false alarm responses, and when these customers receive large bills from the city, many turn to installers, dealers, and even manufacturers expecting them to accept the responsibility and pay the bill. What first brought the issue of alarm verification to your attention? It is crucial to both see a situation and concurrently listen to any corresponding sounds to gain full insight I've been aware of the problem of false alarms for about 5 years. I believed audio capture, through microphone deployment, could be an active part of the solution when used as a second source for indicating 'out of the norm' activity and as an equal component with the video surveillance technology. In 2015, I found similarly minded security professionals when introduced to the Partnership for Priority Verified Alarm Response. After reading PPVAR's paper on 'Audio Verified Alarms Best Practices; [April 2015],' I knew that the Partnership was on to something important. In our lives, two of the five senses we count on day-in and day-out are sight and sound. It is crucial to both see a situation and concurrently listen to any corresponding sounds to gain full insight. What is the false alarm rate? In 2016, the International Association of Chiefs of Police reported that over 98 percent of all alarm calls in the United States were false. This number is obviously staggering, and something we need to work towards correcting. Why did this issue resonate so strongly with you? When I first investigated this issue, I was sure that the security industry would have already recognised this and was acting to ensure improved alarm verification, preferably through a combination of audio and video technologies. However, I quickly saw that this was not the case, or even close to the norm. I have questioned the rationale behind the lack of adoption and found the deployment of audio is often hindered by the concern of privacy. I've spearheaded many initiatives to explain the monitoring policies surrounding audio As CEO of Louroe Electronics, I've spearheaded many initiatives to explain the monitoring policies surrounding audio. I've had to reassure many security personnel and customers how the law supports the use of audio in public places as long as there is no expectation of privacy. By dispelling fears with facts around deploying and implementing audio sensors, customers can confidently include audio in their surveillance systems and gain a more effective security solution. Who is affected by this? Truth be told, everyone from the end user to the manufacturer is affected by this issue. Not to mention the strain this puts on law enforcement who are tired of 'wasting time' and effort out in the field on these nuisance alerts. When an end user receives a bill for their false alarm, many of them will immediately blame the integrator and or the monitoring center for a faulty set up and management and expect the integrator to remedy the situation, including carry the burden of paying the fines. The integrator, on the other hand, will turn to the manufacturer, assuming faulty equipment and installation instructions; therefore, looking for reimbursement for the cost. What is the average false alarm fee? It depends on many factors, and especially your first responder assigned location for responseIt depends on many factors, and especially your first responder assigned location for response. According to the Urban Institute, fees generally range from $25-$100 for the first offense, rising as high as a few thousand dollars per false alarm if a location has a large number in a single year. What's worse, in extreme cases, alarm systems may even be blacklisted by the police dispatch center if they have raised too many false alarms in the past. Why do you believe audio is the ideal technology for secondary source verification? Video surveillance has been the main option for security monitoring and alarm validation for decades, however industry professionals are realising that video alone is not enough. Video only tells half of the story, by adding audio capture, the responsible party gains a turnkey solution with the ability to gather additional evidence to verify alerts and expand overall awareness. In reality, audio's range is greater than the field of view for a camera. Sound pickup is 360 degrees, capturing voices, gunshots, breaking glass, sirens, or other important details that a fixed camera many not see. How would a secondary source verification system work with audio? Using a video monitoring solution equipped with audio, the microphone will pick up the sounds at the time a visual alert or alarm is triggered. If embedded with classification analytics, the microphone will send alerts for specific detected sounds. The captured audio, and any notifications are immediately sent to the monitoring station, where trained personnel can listen to the sound clip, along with live audio and video from their station. When law enforcement receives a validated alarm, they can better prioritise the response From here, an informed decision can then be made about the validity of the alarm, along with what the current threat is at the location. If the alarm is in fact valid, the information is then passed along to the law enforcement within minutes. When law enforcement receives a validated alarm, they can better prioritise the response. It also provides more information in a forensic evaluation. Are there any additional resources you would suggest looking into? Yes, we would suggest looking into the following to see a few different perspectives on the matter: NSA Support For 2018 Model Ordinance For Alarm Management and False Alarm Reduction Partnership for Priority Verified Alarm Response Support for the Term "Verified Alarm" and Prioritising Verified Alarm Responses Urban Institute Opportunities for Police Cost Savings without Sacrificing Service Quality: Reducing False Alarms

SIA invites nominations for George R.Lippert Memorial Award
The award is presented annually to honour a distinguished individual from a SIA Member company The Security Industry Association (SIA) recently issued a call for nominations for the George R. Lippert Memorial Award. The Lippert Award, as it's known in the security industry, is presented annually to honour a distinguished individual from a SIA Member company for long-term, selfless service to the security industry and to SIA. In memory of George R. Lippert The award is named in honour of Mr. Lippert, who dedicated more than 20 years of his life to the security industry and SIA. In 1967, Mr. Lippert purchased a company called Cameras for Industry. He served in leadership positions with Morse Security Group, Aritech and Linear Corp. Mr. Lippert was elected to the SIA Board of Directors in 1971, and served on the board for 17 years. His insights and efforts had a lasting impacting on SIA's standards program and many other initiatives that benefited the industry. Recipients of the George R. Lippert Memorial Award are individuals who exhibit the same characteristics as Mr. Lippert, providing exceptional service to the security industry and SIA. To qualify, a nominee for the award must be: Employed in the security industry for more than 10 years with a manufacturer, integrator, distributor or service provider; Affiliated with a company that is a SIA Member in good standing; Respected as a leader in SIA and the industry; Viewed as a goodwill ambassador for SIA and the industry, as demonstrated by activities with various industry segments, such as regulatory agencies, industry associations, etc.; and Recognised as honest, responsible, courteous and kind. When evaluating candidates nominated for the award, the SIA Lippert Award Committee will consider their long-term service to SIA and the security industry, the impact of their efforts on behalf of SIA and the industry, and their integrity, leadership and diplomacy as demonstrated in industry dealings. Deadline for the submission of nominees is Monday, August 10. SIA will announce the winner of the Lippert Award during SIA Honours Night: Celebrating Performance, Partnerships and People in the Security Industry in New York City on Wednesday, Nov. 18.

Farpointe Data long range wireless transmitter installed at Kolea, Waikoloa Beach Resort
Integrated with gate entry system, long range solution opens Kolea at Waikoloa Beach Resort's main gate Farpointe Data, a DORMA Group Company, the access control industry's trusted global partner for RFID solutions, recently announced that its Ranger WRR-4+ 433 MHz receiver is used to gain admittance to the main gate of the Kolea at Waikoloa Beach Resort on the Big Island of Hawaii. Kolea is a very diverse community offering both private residences and two and three bedroom vacation villas. This exclusive gated community offers everything a vacationer could desire in a vacation rental. That includes insuring that only those authorised to be in the community can enter.Farpoint P-640 proximity cards Kolea's organically grown security system includes Napco locksets with integrated card readers and keypads, a Linear gate entry system and Cisco video surveillance. Some houses on the property use Farpointe P-640 proximity cards with keypad readers for access from the street and directly from the beach. Those entering the main gate in their car use a Farpointe transmitter which is read by the Farpointe WRR-4+ receiver integrated into the Linear gate entry system via the industry standard Wiegand protocol. Instead of using a card, which could activate more than one device or door at a time, the transmitter holder selects exactly the mechanism to be immediately triggered. Available in either a two- or four-button configuration (WRR-2+ or WRR-4+ models respectively) and equipped standard with a weather-resistant potted proximity or contactless smart card module, the transmitter can use either two or four buttons to open two or four different doors from ranges up to 200 feet (61 m). Each button outputs transmitter data over separate Wiegand outputs yet the receiver installs just like a proximity reader for easy integration with popular proximity or contactless smart card access control systems. "Being located here directly on the beach places unique demands on our electronic security infrastructure. Our access control needs have evolved over time and we've been very happy with the flexibility and reliability the Ranger series has given us," reports Trenton Johnson, facility manager for Kolea at Waikoloa Beach Resort. "This dependability means we are no longer continually re-investing in new equipment." "Using standard 26-bit Wiegand protocol and featuring standard mounting holes, the WRR-4+ is used as an "add-on" or "wire-in" receiver at the resort," adds Scott Lindley, Farpointe Data president. "With custom Wiegand protocols and Farpointe's MAXSecure™ security option, the long range system can be made even more protected to prevent credential duplication and ensure that the readers will only collect data from this single system's coded credentials. The lithium cell battery is tested to exceed 250,000 presses."Farpointe for ISC West 2015 Attendees at the ISC West Show in Las Vegas April 15-17 can see how the new long range WRR-2+ and WRR-4+ 433 MHz receivers operate. At ISC West, Farpointe Data will be in Booth 8056. Linear unveils latest Z-Wave Dimmable LED Light Bulb
Linear LLC, a Nortek company and a leader in the security and home control markets, will show a preview of its newest Z-Wave product, the Z-Wave Dimmable LED Light Bulb at CES Unveiled New York. The instant-on, screw-in bulb provides soft-white illumination equivalent to a 60-watt incandescent bulb and provides one of the simplest and most affordable intelligent lighting solutions available, from the world's largest manufacturer of Z-Wave products - according to the Z-Wave Alliance. The new smart bulb is remotely controllable from any Z-Wave hub or controller, consumes only nine watts of energy, and has an estimated lifespan of 25,000 hours. The soft white LED light bulb is dimmable to 100 levels and offers a practical lighting solution for DIY and professional installers who want to bring intelligent lighting anywhere a light socket exists. Just like with other Z-Wave lighting solutions, Linear LED smart bulb users can program lifestyle scenes and trigger the bulb on or off when other events or associated devices are activated. This new product also acts as a repeater to strengthen the Z-Wave mesh network. "Our Z-Wave Dimmable LED Bulb clears a major roadblock for lighting control adoption, the need to install high voltage switches," said Linear senior vice president of product and market development, Duane Paulson. "The smart bulb is the easiest Z-Wave lighting control solution to install, operate and manage, it has the smoothest dimming feature on the market today, and it offers practical applications in nearly every room in a home." In addition to the smart bulb, Linear manufactures a wide array of other Z-Wave enabled home control products, including: three-way and regular light switches, thermostats, doorbells, key fobs, door/window contacts, dimmer modules and wall outlets; all of which will be on display at CES Unveiled. Linear will also showcase its UL-certified Z-Wave Garage Door Operator Remote Controller, which has been widely adopted through popular platforms such as Lowe's Iris, Nexia, Staples Connect and more. Paulson continued, "With our full line of security, access control and lighting solutions, customers can now build a fully-integrated home control system using Linear products." Linear's 2GIG home control platform serves the needs of more homeowners than any other installed home control platform in the world. Linear and their parent Nortek have global reach, which includes distribution and market share in every continent across a range of channels, supported by smart-tech development and manufacturing centres across Asia, North America and Europe. Linear will continue to develop innovation in integrated systems and IoT connected products, state-of-the-art product ID design and high volume manufacturing.
Featured white papers
5 steps to finding the right access control system for you
Download
Why outdated access control systems are a big problem
Download
Five things to consider for AI with video technology
Download