Hikvision CCTV Cameras
(157)
CCTV camera products updated recently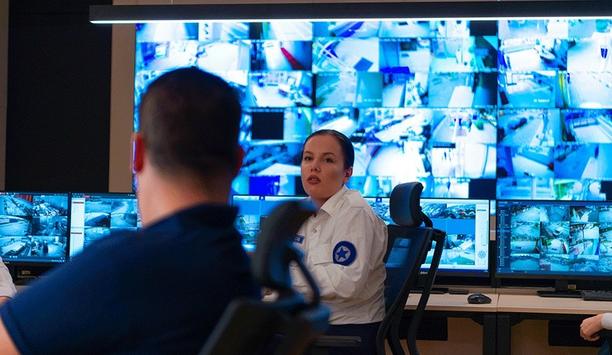 How AI and security guards work together using video analytics
How AI and humans can work together is a longstanding debate. As society progresses technologically, there's always the worry of robots taking over jobs. Self-checkout tills, automated factory machines, and video analytics are all improving efficiency and productivity, but they can still work in tandem with humans, and in most cases, they need to. Video analytics in particular is one impressively intelligent piece of technology that security guards can utilise. How can video analytics help with certain security scenarios? Video analytics tools Before video analytics or even CCTV in general, if a child went missing in a shopping centre, we could only rely on humans. Take a crowded Saturday shopping centre, a complex one with a multitude of shops and eateries, you'd have to alert the security personnel, rely on a tannoy and search party, and hope for a lockdown to find a lost or kidnapped child. With video analytics, how would this scenario play out? It's pretty mind-blowing. As soon as security is alerted, they can work with the video analytics tools to instruct it precisely With the same scenario, you now have the help of many different cameras, but then there's the task of searching through all the CCTV resources and footage. That's where complex search functions come in. As soon as security is alerted, they can work with the video analytics tools to instruct it precisely on what footage to narrow down, and there's a lot of filters and functions to use. Expected movement direction For instance, they can tick a 'human' field, so the AI can track and filter out vehicles, objects etc., and then they can input height, clothing colours, time the child went missing, and last known location. There's a complex event to check too, under 'child kidnap'. For a more accurate search, security guards can then add in a searching criterion by drawing the child's expected movement direction using a visual query function. A unique function like this enables visual criteria-based searches rather than text-based ones. The tech will then narrow down to the images/videos showing the criteria they've inputted, showing the object/child that matches the data and filter input. Detecting facial data There are illegal demonstrations and troublesome interferences that police have to deal with A white-list face recognition function is then used to track the child's route which means the AI can detect facial data that has not been previously saved in the database, allowing it to track the route of a target entity, all in real time. Then, security guards can confirm the child's route and current location. All up-to-date info can then be transferred to an onsite guard's mobile phone for them to confirm the missing child's movement route, face, and current location, helping to find them as quickly as possible. Often, there are illegal demonstrations and troublesome interferences that police have to deal with. Video analytics and surveillance can not only capture these, but they can be used to predict when they may happen, providing a more efficient process in dealing with these types of situations and gathering resources. Event processing functions Picture a public square with a number of entries into the main area, and at each entry point or path, there is CCTV. Those in the control room can set two events for each camera: a grouping event and a path-passing event. These are pretty self-explanatory. A grouping event covers images of seeing people gathering in close proximity and a path-passing event will show when people are passing through or entering. The video analytics tool can look out for large gatherings and increased footfall to alert security By setting these two events, the video analytics tool can look out for large gatherings and increased footfall to alert security or whoever is monitoring to be cautious of protests, demonstrations or any commotion. Using complex event processing functions, over-detection of alarms can also be prevented, especially if there's a busy day with many passing through. Reducing false alarms By combining the two events, that filters down the triggers for alarms for better accuracy to predict certain situations, like a demonstration. The AI can also be set to only trigger an alarm when the two events are happening simultaneously on all the cameras of each entry to reduce false alarms. There are so many situations and events that video analytics can be programmed to monitor. You can tick fields to monitor any objects that have appeared, disappeared, or been abandoned. You can also check events like path-passing to monitor traffic, as well as loitering, fighting, grouping, a sudden scene change, smoke, flames, falling, unsafe crossing, traffic jams and car accidents etc. Preventing unsafe situations Complex events can include violations of one-way systems, blacklist-detected vehicles Complex events can include violations of one-way systems, blacklist-detected vehicles, person and vehicle tracking, child kidnaps, waste collection, over-speed vehicles, and demonstration detections. The use of video analytics expands our capabilities tremendously, working in real time to detect and help predict security-related situations. Together with security agents, guards and operatives, AI in CCTV means resources can be better prepared, and that the likelihood of preventing unsafe situations can be greatly improved. It's a winning team, as AI won't always get it right but it's there to be the advanced eyes we need to help keep businesses, premises and areas safer.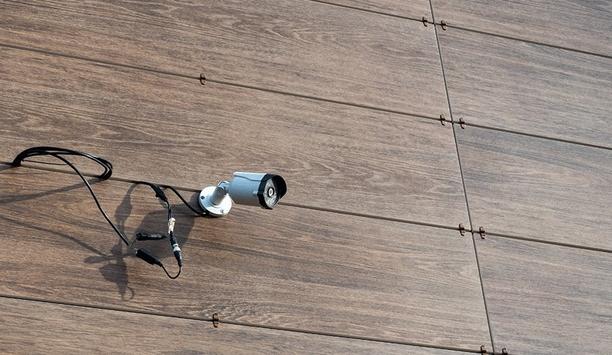 A three-point plan for enhancing business video surveillance
Cyber threats hit the headlines every day; however digital hazards are only part of the security landscape. In fact, for many organisations - physical rather than virtual security will remain the burning priority. Will Liu, Managing Director of TP-Link UK, explores the three key elements that companies must consider when implementing modern-day business surveillance systems. 1) Protecting more than premises Video surveillance systems are undoubtedly more important than ever before for a huge number of businesses across the full spectrum of public and private sector, manufacturing and service industries. One simple reason for this is the increased use of technology within those businesses. Offices, workshops, and other facilities house a significant amount of valuable and expensive equipment - from computers, and 3D printers to specialised machinery and equipment. As a result, workplaces are now a key target for thieves, and ensuring the protection of such valuable assets is a top priority. A sad reality is that some of those thieves will be employees themselves. Video surveillance system Of course, video surveillance is often deployed to combat that threat alone, but actually, its importance goes beyond theft protection. With opportunist thieves targeting asset-rich sites more regularly, the people who work at these sites are in greater danger too. Effective and efficient surveillance is imperative not just for physical asset protection, but also for the safety From this perspective, effective and efficient surveillance is imperative not just for physical asset protection, but also for the safety of colleagues as well. Organisations need to protect the people who work, learn or attend the premises. A video surveillance system is, therefore, a great starting point for companies looking to deter criminal activity. However, to be sure you put the right system in place to protect your hardware assets, your people, and the business itself, here are three key considerations that make for a successful deployment. 2) Fail to prepare, and then prepare to fail Planning is the key to success, and surveillance systems are no different. Decide in advance the scope of your desired solution. Each site is different and the reality is that every solution is different too. There is no 'one-size-fits-all solution and only by investing time on the exact specification can you arrive at the most robust and optimal solution. For example, organisations need to consider all the deployment variables within the system's environment. What is the balance between indoor and outdoor settings; how exposed to the elements are the outdoor cameras; what IP rating to the need? A discussion with a security installer will help identify the dangerous areas that need to be covered and the associated best sites for camera locations. Camera coverage After determining location and coverage angles, indoors and outdoors, the next step is to make sure the cameras specified are up to the job for each location. Do they have the right lens for the distance they are required to cover, for example? It is not as simple as specifying one type of camera and deploying it everywhere. Devices that can use multiple power sources, Direct Current, or Power over Ethernet well are far more versatile You have to consider technical aspects such as the required level of visual fidelity and whether you also need two-way audio at certain locations? Another simple consideration is how the devices are powered. Devices that can use multiple power sources, Direct Current or Power over Ethernet as well are far more versatile and reliable. Answers to these questions and a lot more need to be uncovered by an expert, to deliver a best-of-breed solution for the particular site. 3) Flexibility breeds resilience Understanding exactly what you need is the start. Ensuring you can install, operate and manage your video surveillance system is the next step. Solutions that are simple to install and easy to maintain will always be favoured - for example, cameras that have multiple sources of power can be vital for year-round reliability. Alongside the physical aspect of any installation, there is also the software element that needs to be considered. The last thing organisations need is a compatibility headache once all their cameras and monitoring stations are in place. Selecting cameras and equipment with the flexibility to support a variety of different operating systems and software is important not just for the days following the installation, but also to future-proof the solution against change. Easy does it Once the system is up and running, the real work of video surveillance begins. Therefore, any organisation considering deploying a system should look to pick one that makes the day-to-day operation as easy as possible to manage. And again - that is all about the set-up. Cameras can also provide alerts if they have been tampered with or their settings changed The most modern systems and technology can deliver surveillance systems that offer smarter detection, enhanced activity reporting so you learn more about your operations, and also make off-site, remote management easy to both implement and adjust as conditions change. For example, camera software that immediately notifies controllers when certain parameters are met - like motion detection that monitors a specific area for unauthorised access. Cameras can also provide alerts if they have been tampered with or their settings changed without proper authorisation. Remote management of HD footage What's more, the days of poor quality or unreliable transfer of video are long gone. The high-quality HD footage can be captured, stored, and transferred across networks without any degradation, with hard drives or cloud-based systems able to keep hundreds of days of high-quality recordings for analysis of historical data. Finally, the best surveillance solutions also allow for secure remote management not just from a central control room, but also from personal devices and mobile apps. All this delivers 'always-on' security and peace of mind. The watchword in security Modern video surveillance takes organisational security to the next level. It protects physical assets, ensures workplace and workforce safety, and helps protect the operations, reputation, and profitability of a business. However, this is not just an 'off-the-shelf purchase'. It requires proper planning in the form of site surveys, equipment and software specifications, as well as an understanding of operational demands and requirements. Investing time in planning will help businesses realise the best dividends in terms of protection. Ultimately, that means organisations should seek to collaborate with vendors who offer site surveys - they know their equipment best, your needs, and can work with you to create the perfect solution.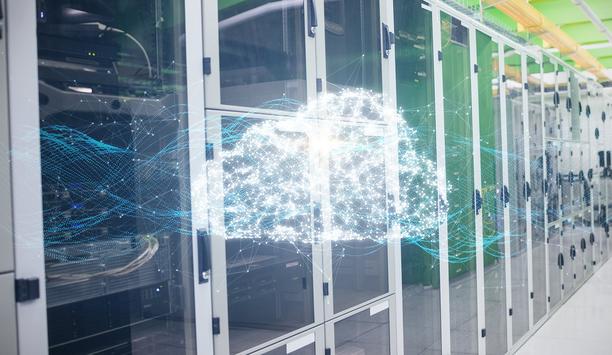 Video surveillance as a service (VSaaS) from an integrator and user perspective
Technology based on the cloud has become a popular trend. Most IT systems now operate within the cloud or offer cloud capabilities, and video surveillance is no exception: virtually every major hardware and software vendor offers cloud-based services. Users benefit from the cloud due to its numerous advantages, such as ease of implementation, scalability, low maintenance costs, etc. Video surveillance as a service (VSaaS) offers many choices, so there is an optimal solution for each user. However, what about integrators? For them, VSaaS is also a game-changer. Integrators are now incentivised to think about how they can maintain their markets and take advantage of the new business opportunities that the cloud model provides. Hosted video surveillance The cloud service model has drastically changed the role of an integrator. Traditionally, integrators provided a variety of services including system installation, support, and maintenance, as well as served as a bridge between vendors and end-users. In contrast, hosted video surveillance as a service requires a security system installer to simply install cameras and connect them to the network, while the provider is in direct contact with each end-user. The cloud service model has drastically changed the role of an integrator There is no end to on-premises systems. However, the percentage of systems where the integrator's role is eliminated or considerably reduced will continue to increase. How can integrators sustain their markets and stay profitable? A prospective business model might be to become a provider of VSaaS ('cloud integrator') in partnership with software platform vendors. Cloud-based surveillance Some VMS vendors offer software VSaaS platforms that form the basis for cloud-based surveillance systems. Using these solutions, a data centre operator, integrator, or telecom service provider can design a public VSaaS or VSaaS in a private cloud to service a large customer. The infrastructure can be built on any generic cloud platform or data centre, as well as resources owned by the provider or client. So, VSaaS providers have the choice between renting infrastructure from a public cloud service like Amazon Web Services, Microsoft Azure, or Google Cloud or using their own or clients' computing infrastructure (virtual machines or physical servers). Gaining competitive advantage When integrators purchase commitment use contracts for several years, they can achieve significant savings As an example, a telecom carrier could deploy VSaaS on their own infrastructure to expand their service offering for clients, gaining a competitive advantage and enhancing profits per user. Using a public cloud, a smaller integrator can host the computing infrastructure immediately, without incurring up-front costs and with no need to maintain the system. These cloud services provide scalability, security, and reliability with zero initial investment. When integrators purchase commitment use contracts for several years, they can achieve significant savings. Next, let's examine VSaaS options available in the market from an end-users point of view. With hosted (or cloud-first, or true-cloud) VSaaS solutions, all the video feeds are transmitted directly from cameras to the cloud. Optionally, video can be buffered to SD cards installed on cameras to prevent data losses in case of Internet connection failures. Dedicated hardware bridges There are many providers of such services that offer their own brand cameras. Connecting these devices to the cloud should only take a few clicks. Firmware updates are usually centralised, so users don't have to worry about security breaches. Service providers may offer dedicated hardware bridges for buffering video footage and secure connections to the cloud for their branded and third-party cameras. Service providers may offer dedicated hardware bridges for buffering video footage Typical bridges are inexpensive, basic NVRs that receive video feeds from cameras, record on HDD, and send video streams to the cloud. The most feature-rich bridges include those with video analytics, data encryption, etc. Introducing a bridge or NVR makes the system hybrid, with videos stored both locally and in the cloud. At the other end of the spectrum relative to hosted VSaaS, there are cloud-managed systems. Video management software In this case, video is stored on-site on DVRs, NVRs, video management software servers, or even locally on cameras, with an option of storing short portions of footage (like alarm videos) in the cloud for quick access. A cloud service can be used for remote viewing live video feeds and recorded footage, as well as for system configuration and health monitoring. Cloud management services often come bundled with security cameras, NVRs, and video management software, whereas other VSaaS generally require subscriptions. Keep in mind that the system, in this case, remains on-premises, and the advantages of the cloud are limited to remote monitoring and configuring. It's a good choice for businesses that are spread across several locations or branches, especially if they have systems in place at each site. On-site infrastructure All that needs to be changed is the NVRs or VMS with a cloud-compatible model or version All locations and devices can be remotely monitored using the cloud while keeping most of the existing on-site infrastructure. All that needs to be changed is the NVRs or VMS with a cloud-compatible model or version. Other methods are more costly and/or require more resources to implement. Hosted VSaaS helps leverage the cloud for the highest number of benefits in terms of cost and technological advantages. In this case, the on-site infrastructure consists of only IP cameras and network equipment. This reduces maintenance costs substantially and also sets the foundation for another advantage of VSaaS: extreme and rapid scalability. At the same time, the outgoing connection at each site is critical for hosted VSaaS. Video quality and the number of cameras directly depend on bandwidth. Broadband-connected locations Because the system does not work offline, a stable connection is required to stream videos. In addition, cloud storage can be expensive when many cameras are involved, or when video archives are retained for an extended period. The hosted VSaaS is a great choice for a small broadband-connected location The hosted VSaaS is a great choice for small broadband-connected locations and is also the most efficient way to centralise video surveillance for multiple sites of the same type, provided they do not have a legacy system. Since it is easy to implement and maintain, this cloud technology is especially popular in countries with high labour costs. Using different software and hardware platforms, integrators can implement various types of VSaaS solutions. Quick remote access For those who adhere to the classic on-premises approach, adding a cloud-based monitoring service can grow their value proposition for clients with out-of-the-box capabilities of quick remote access to multiple widely dispersed sites and devices. For small true-cloud setups, there is a possibility to rent a virtual machine and storage capacity in a public cloud (such as Amazon, Google, or Microsoft) and deploy the cloud-based VMS server that can handle dozens of cameras. In terms of features, such a system may include anything from plain video monitoring via a web interface to GPU-accelerated AI video analytics and smart search in recorded footage, depending on the particular software platform. Optimising internet connection Hybrid VSaaS is the most flexible approach that enables tailoring the system to the users' needs High-scale installations, such as VSaaS for public use or large private systems for major clients, involve multiple parts like a virtual VMS server cluster, web portal, report subsystem, etc. Such systems can also utilise either own or rented infrastructure. Some vendors offer software for complex installations of this kind, though there are not as many options as for cloud-managed systems. Finally, hybrid VSaaS is the most flexible approach that enables tailoring the system to the users' unique needs while optimising internet connection bandwidth, cloud storage costs, and infrastructure complexity. It's high time for integrators to gain experience, choose the right hardware and software, and explore different ways of building systems that will suit evolving customer demands in the future.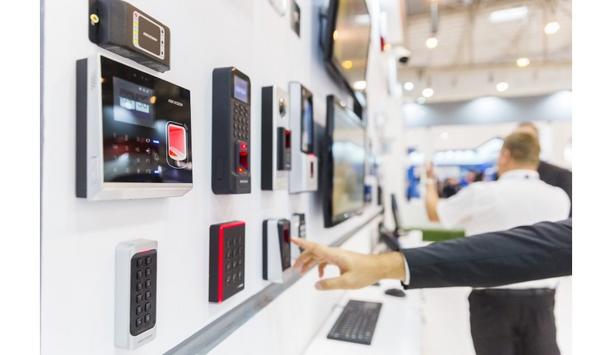 Security Essen 2022 provides an opportunity for companies to present their innovations
The security industry is booming. Whether technical high-end solutions or highly professional services - almost all sectors reported an increase in turnover last year. "These are the best preconditions for Security Essen 2022," Oliver P. Kuhrt, CEO of Messe Essen is pleased to say. "We offer the industry a top-class platform to present new solutions compactly and efficiently to decision-makers, buyers and other experts. Security Essen covers the complete range of the security industry, and does so within short distances." Mechanical security technology The focus of the range of products and services is on innovations in the field of electronic and mechanical security technology as well as cyber security, services and fire protection. The fair will be rounded off by an extensive accompanying programme with informative lectures. Among the exhibitors registered so far are Carl Wittkopp, Deutsche Telekom, Hikvision, Kale Kilit aswell as Salto Systems - and also the company ABI Sicherheitssysteme. Security Essen is the most important platform for us as a manufacturer of electronic security technology" ABI Sales Manager, Joachim Schairer: "Security Essen is the most important platform for us as a manufacturer of electronic security technology. The entire security industry meets there, which gives us the optimal opportunity to present our innovations. The fair also offers us a unique option to make new, relevant contacts within the industry." Video security solutions Funkwerk video systeme GmbH will also be among the exhibitors. "We are very much looking forward to finally being able to exhibit at Security in Essen again next year. Even though digital conference solutions certainly have their advantages, the direct and personal contact to our customers and interested parties is simply irreplaceable in the context of an international trade fair. This time, the focus will be on our individual video security solutions, but also on new developments from the Smart Building and Mobility sectors," says Christian Kaup, Head of Product Management & Marketing. Its bandwidth is what makes Security Essen so attractive for the security industry. With the areas of video; access, mechatronics, mechanics, systems & perimeter; fire, burglary & systems as well as services & digital networking security, all segments of the industry are to be found under one roof. Intensive professional contacts The accompanying programme offers further added value for visitors and exhibitors "This successful concept stands for short distances, direct discussions and intensive professional contacts," says fair Project Manager Julia Jacob. Security Essen offers companies numerous opportunities to present themselves to an international audience. Exhibitors benefit from individual stand options, theme-specific joint areas or time- and cost-saving complete packages. The accompanying programme offers further added value for visitors and exhibitors. Together with the technical training institute Haus der Technik, Messe Essen is organising the two-day fire protection forum. The Digital Networking Security Congress is also scheduled for two days of the fair. Here, the speakers will focus on security in networks, IT security, interfaces and cyber threats. Security industry market Despite pandemic conditions, the security industry market developed well last year the Bundesverband der Sicherheitswirtschaft (BDSW) (German Federal Association of the Security Industry) reported an estimated increase in turnover of four percent to 9.21 billion euros for its sector. The German market for electronic security technology grew by 1.6 percent to 4.695 billion euros in 2020. Access control systems (plus 4.3 percent) and video security technology (plus 7.1 percent) grew particularly strongly here. ABI-Sicherheitssysteme sees a trend above all in products that are becoming smarter. "This development is caused, among other things, by the massive advance of cloud solutions. In addition, security technology will communicate more and more with building automation and partly merge," is the assessment of Sales Manager, Joachim Schaire.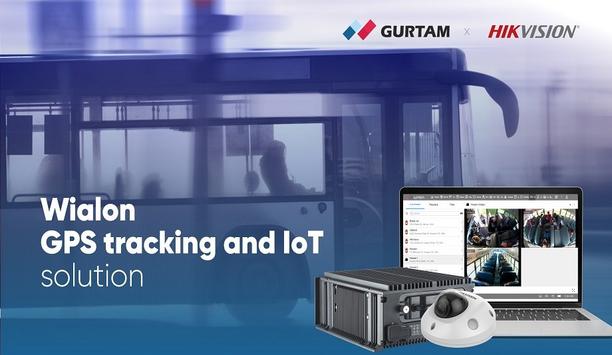 Hikvision collaborates with Gurtam on telematics solution
Hikvision, an IoT solution provider with video as its core competency, announced a new technology partnership with Gurtam designed to integrate its mobile products (cameras/MNVRs) with Gurtam's Wialon GPS tracking platform. This vital integration uses the latest technologies to create a solution for logistics and transportation industry customers to enhance efficiency in their fleet operations, while also increasing road safety to maintain high-security levels for personnel and merchandise. Comprehensive telematics solution Making use of the HikDeviceGateway protocol, Gurtam's Wialon GPS tracking platform integrates with Hikvision mobile products to offer a comprehensive telematics solution for fleet operators of buses, trucks, and taxis, achieving easier and smarter supervision, scheduling, and emergency response. The integration enables remote video monitoring of vehicle interiors and their surroundings, GPS location detection, real-time notifications, geofence control, Wi-Fi positioning, and more. Enhancing fleet and vehicle security Integration between Hikvision products and the Wialon platform creates a solution to help customers improve the security" "We are very pleased to welcome Gurtam to our partner ecosystem, and the integration between Hikvision mobile products and the Wialon platform creates a powerful solution to help customers improve the security of their fleets and vehicles," says Adler Wu, Global Technology Partner Alliance Manager at Hikvision. "Gurtam is a hardware-agnostic telematics software provider that aims to partner with the top manufacturers in the industry. Our cooperation with Hikvision is a possibility to join forces with a reputed video solution provider and give our customers access to Hikvision's innovation." "Wialon and Hikvision combined represent a reliable, top-notch solution available globally and suitable for multiple niches, from logistics to public transportation, and from cold chain to dangerous goods transportation," says Kseniya Dolia, VP of Technology Partnerships at Gurtam.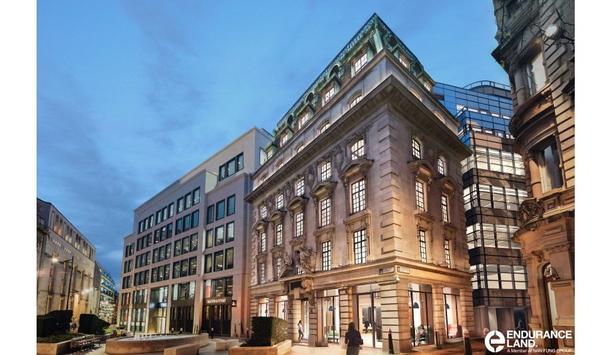 Inner Range and Antron Security deliver secure access control and robust security at Grade A London office building, The Bailey
Type of site: Grade A multi-tenant office Location: The Bailey, 16 Old Bailey, London, UK Site size: 115,000 sq. ft over ten floors Client needs: Easy access for users Touch-free and digital sign-in Free flowing movement through reception, avoiding crowds and queues Fast access to other floors via lifts Visitor management system that can be used by multiple tenants and reception staff easily Secure and clear intercom/entry phone and door automation for out-of-hours, deliveries and trades people access Easy access and parking for disabled users Reliable and resilient security, including CCTV monitoring of strategic locations Integriti intelligent integrated access control system Inner Range's enterprise-level intelligent integrated access control system, Integriti, provides robust security, as well as seamless integration, to an array of other building management systems. Some of the key features of Integriti include: Easy to use proximity card entry for users and tenants Forge Bluepoint, powered by Yardi, visitor management system to create secure, but easy to use credentials for visitors, including via smartphone High-level lift integration, by Mitsubishi that reads user credentials and directs users to the quickest lift, for their desired destination Integrated CAME BPT video entry phone and access control to automate doors, for disabled access near dedicated parking bay, for disabled users, as well as for out-of-hours access, deliveries and trades people Hard-wired IP closed circuit television system (CCTV) with Hikvision cameras, to monitor strategic locations End-to-end encrypted messaging, through every interface and integration, by Inner Range's Integriti for high-level security Provision for future entry turnstiles/speed lanes Richard Harvell, Engineering Director at Knight Harwood, who managed the refurbishment at The Bailey, said "Our key requirement was to be able to move users, including visitors, swiftly through reception, to their correct floors, with minimal or no touch points. And, all of this, without compromising security." High-level lift integration Antron Security's solution, centered on Inner Range's intelligent access control system, Integriti" Richard Harvell adds, "Antron Security's solution, centered on Inner Range's intelligent access control system Integriti, more than delivers. The high-level lift integration automatically directs users to the fastest lift for their floor and only allows access beyond reception, for those with bona fide credentials. We have been impressed with Integriti's sophistication and integration capabilities, as well as Antron Security's expertise and diligence in designing and installing our bespoke access and security system." The Client - The Bailey UK property firm Endurance Land, which is a member of the Hong Kong-based property conglomerate, Nan Fung Group, owns The Bailey. The property, which is situated directly opposite the famous Old Bailey High Court in London, was originally built in the early 20th Century for the Chatham and Dover Railway Company. Its Grade II listed Edwardian Baroque façade features classical reclining figures, while a larger 'western extension' was built in 1999, to modern city office standards. Knight Harwood commissioned for refurbishment Knight Harwood was recently commissioned to refurbish the whole site, along with architect, Orms and building design consultancy, GDM Partnership. The commercial site meets Grade A office specifications and offers exceptional internet reliability, and speed for tenants. It achieved a platinum connectivity rating, by WireScore, the Mayor of London's digital connectivity rating scheme, in 2020. Sophisticated access and security management system A new and sophisticated access and security management system was part of the refurbishment brief. Knight Harwood stipulated an access and security management system that would ensure a free flow of users and tenants through reception, without crowding or queues. This would need to include integrating intelligent lift controls, so as to ensure users were swiftly taken to their designated floor, as well as a good visitor management system that all tenants could use, without the need for a central security team to manage requests. Touchless access and digital sign-in for users Touchless access, as well as digital sign-in for users was also important for the client Touchless access, as well as digital sign-in for users was also important for the client. An intercom or entry phone and access control operated doors were needed for disabled users, who would be accessing the building from the dedicated disabled parking bay, as well anyone arriving 'out of hours', or for trades people and deliveries. High-levels of physical and cyber security were needed to keep all legitimate users and the site safe, without hindering access. CCTV monitoring would be needed in strategic locations. Future proofing, including laying under-floor cables ready for entry turnstiles/speed lanes, was desired. Antron Security managed the project Antron Security project managed the design, supply and installation of the access control and security system for The Bailey and acted as the 'go to' contact for Knight Harwood. Antron Security is a globally renowned installer of bespoke security solutions and has been providing security installations for the past 30 years. Taking care of the supply, design, installation and maintenance of security systems, Antron Security is NSI and Safe Contractor approved, meaning all staff and systems installed comply with the latest industry standards and are regularly inspected. Bespoke security solutions Inner Range provided the core access and security management system, Integriti, which enabled Antron Security to build the bespoke solutions needed for The Bailey. Inner Range has been a globally renowned company in the design and manufacture of intelligent security solutions, since it was established in 1988. Inner Range systems have been installed in over 25 countries. Its flagship product, Integriti, offers enterprise-level intelligent security and integrated smart building controls, for single sites through to global estate portfolios. Key integration Inner Range's powerful Integriti intelligent access control system integrates with Mitsubishi's high-level lift controls Inner Range's powerful Integriti intelligent access control system, known for its breadth of integration options, integrates with Mitsubishi's high-level lift controls and Bluepoint's visitor management system, to ensure all users and visitors can access their floors, and designated areas with ease. The Mitsubishi lifts are able to read credentials from proximity cards, or mobile phones, at a user check-in point, at the reception, or in the lift lobby itself. High-level lift controls to reduce crowding and queues The high-level lift integration with 'destination control' means the lift software takes into account, where each of the building's lifts are, where the user's 'home floor' is, as well as where other users are going/due to go, and instantly calculates the quickest lift for the new user. The user is immediately directed to the most efficient lift via a display screen at reception, or in the lift lobby. If users are able to go to more than one floor, they can update their preference in the lift itself. This integration ensures users move through reception quickly and efficiently, with no unnecessary stops. Fully integrated visitor management Inner Range's Integriti intelligent access control system also allowed Bluepoint's visitor management system to integrate with the Mitsubishi lifts. For visitors to access tenanted floors within the building, the following has to take place: A tenant creates the meeting via Bluepoint An email is generated and sent to the visitor's inbox, where they can create a mobile QR code pass and save it to their smart phone wallet When the visitor arrives, they use their mobile phone to scan the QR code in the Bluepoint invite, at the reception desk to check-in The reception team can then direct them to the Mitsubishi lifts, which display the lift car that they need to get to their meeting To leave, the visitor presents their QR code at the lift or door reader, which tells the system they're leaving The QR codes are only valid for one entry and one exit, and only on the appointment date and at the planned appointment time. Afterwards, the QR code becomes invalid and is deleted from the system CAME BPT entry panels and video intercom system The QR code gives the visitor the ability to access everything they will need, including the lifts and any locked doors en-route. The integration between Integriti and Bluepoint's visitor management system was achieved using the Bluepoint API. Bluepoint is cloud-based, hosted on the Microsoft Azure platform. CAME BPT entry panels were installed to allow disabled users to access the building, near the dedicated disabled parking bay, as well as for any visitors entering the facility out-of-hours, to contact the security team, or for deliveries and trades people to use, in order to access doors at the rear of the building. The entry panels allow for a reliable and intuitive video entry intercom system. Hikvision CCTV cameras installed CCTV cameras from Hikvision have been installed throughout the site, to create a hard-wired IP CCTV system CCTV cameras from Hikvision have been installed throughout the site, to create a hard-wired IP closed circuit television (CCTV) system. They are integrated with the Integriti access control system, which allows for intelligent 'cause and effect' monitoring. System protocols automatically bring up specific camera feeds for security managers to view, in response to alerts and footage can be viewed together with additional information from Integriti, such as if a door has been left open. Intelligent access control Inner Range's enterprise product, Integriti, provides seamless integration with a multitude of other smart building management systems, underpinned by robust security. This includes encrypting all communications through every device and interface, and providing intruder detection to European standard EN50131. Integriti helps building managers create greener and more energy efficient sites, by tracking how tenants use the building, and amending heating and lighting settings, as a result. Integriti also provides trace reporting, that can identify a user's movements, if they have become unwell and identify who else has been near them. System benefits for users include: Touch-free entry and digital sign-in for users and visitors No unnecessary stops for users on their way into the building Reduced risk of crowding or queues in reception area Easy to use visitor management system Robust security that doesn't impinge on access Future proofing with cabling provision for speed lanes/entry turnstiles in place
Related white papers
Choosing the right storage technology for video surveillance
Video Surveillance as a service: Why are video management systems migrating to the Cloud?
Smart and reliable rail and metro operations