Compare DH-HAC-HFW2241T-Z-POC with HAC-HUM1220A-PIR
(2)
| | | |
| --- | --- | --- |
| | Dahua Technology DH-HAC-HFW2241T-Z-POC | Dahua Technology HAC-HUM1220A-PIR |
| Chip Inch Size " | 1/3 | 1/3 |
| Colour Type | Colour / Monochrome | Colour / Monochrome |
| Resolution TVL | 2MP | 2MP |
| Digital (DSP) | ✔ | ✔ |
| Specialist Types | Infrared | -- |
| Sensitivity lux | 0 ~ 0.004 | 0 ~ 0.02 |
| Voltage | 12 V DC / PoC | 12 V DC |
| Focal Length mm | 2.7 ~ 13.5 | 2.8 |
| Wide Dynamic Range | ✔ | ✔ |
| Back Light Compensation | ✔ | ✔ |
| Auto Gain Control | ✔ | ✔ |
| White Balance | ✔ | ✔ |
| Electronic Shutter range | 1/4s~1/100,000s | 1/25 ~ 1/100000s |
| S/ N (Signal/ Noise) Ratio dB | > 65 | 65 |
| Signal Mode | PAL, NTSC | PAL, NTSC |
| Auto Iris | -- | ✔ |
| Direct Drive | -- | ✔ |
| Motion Activated | -- | ✔ |
| Picture Elements HxV | -- | 1920 x 1080 |
People also viewed these products


Featured security companies


Related Videos
Hikvision's HiWatch video surveillance solutions for small-to-medium sized enterprises
Hikvision smart mobile transportation solution secures vehicle and passengers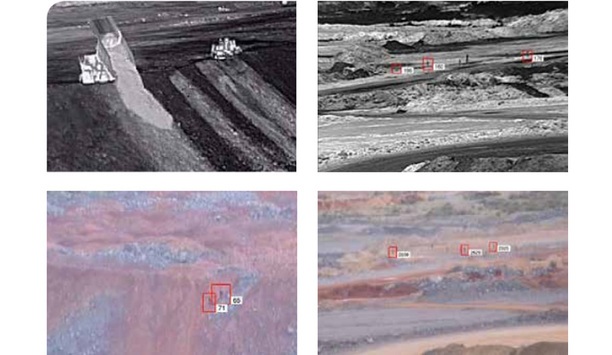 FLIR security solution battles illegal mining in Guinea and Tanzania
Mining companies across the African continent have been coping with the problem of illegal mining for years. In their battle against artisanal miners illegally entering their properties and compromising site safety, they have been unsuccessfully looking out for security solutions that are both reliable and affordable. With the turnkey solution from South-African security specialist Secu-Systems, that solution is finally in sight. Mining operators are increasingly confronted with security breaches on their properties. Illegal miners, do not always understand the potential hazards on site and often find themselves in safety-compromising situations as a result. But safety issues are not the only reason of this increased attention. It's also a matter of productivity and profit loss. "Managing illegal mining is a major challenge at mines. It is not just about the theft of valuable ore, illegal mining presents a safety hazard, especially around large opencast pits. Without the right equipment and safeguards, any mistake could be fatal, halting production but also potentially putting employed mine workers at risk," says Secu-Systems founder Charles Harrison. Security monitoring for large sites Security specialist Secu-Systems, based in Johannesburg, South Africa, was asked to come up with a solution for the security problem for two trial sites, in Tanzania. The company consequently developed a robust, mobile and highly advanced security system, based on the use of FLIR pan/tilt thermal imaging cameras. The streaming cameras can easily detect movement down to 4 pixels "The large size of these mining sites poses a serious security problem," says Charles Harrison. "Setting up fences around those areas would be a huge investment. That's why our customer had previously tried to use balloons equipped with security monitoring to watch over their entire mining site. But this approach has proven to be ineffective due to the frequent storms this particular area is facing. That's why a ground-based solution was a better option." Self-sustaining security system Instead of opting for fences, SecuSystems designed a self-sustaining system specifically for remote regions with no supportive infrastructure. The system comprises a wireless, mobile 20 ft container which securely houses all peripheral intrusion and detection equipment, including external, passive infrared detectors, high-pressure pepper systems which trigger on activation of security systems or remotely detonate upon verification, as well as a PT-602CZ thermal imaging pan/tilt camera that is able to detect motion within a 6 km radius from nominal ground level. The FLIR PT-602CZ is a thermal security camera that offers excellent long-range perimeter intrusion detection and surveillance at night as well as during the day. The solution by Secu-Systems has already proven very successful with one of the world's largest gold producers – at a mine in Tanzania. Once the Secu-Sytems solution was installed and operational, the results were immediate – revealing the numbers of illegal miners entering the site on a daily basis. The weekly number of arrests even reached a staggering 75 – 100. Charles Harrison: "The intruder capture rate improved and the risk for security personnel is now lower. In addition, because all footage is recorded, the client can ensure that the entire incident – from capture to hand-over of the intruder – is handled strictly according to security policy." FLIR PT-602CZ has allowed to build a solution that is able to replace twenty to forty perimeter security cameras The streaming cameras can easily detect movement down to 4 pixels. The military specified container solutions are completely fitted with their own power reticulation which includes solar panels mounted to the roof of the container to battery banks installed within the container. The system allows wireless communication back to a centralised control room. Existing installations have a 36 km wireless link that allows complete surveillance and control. 360° situational awareness The system developed by Secu-Systems provides mining sites with complete 360-degrees situational awareness and is a radically new approach compared to the typical practice of perimeter fence security installations. "Conventional perimeter security systems will generate an alert when the perimeter is breached, but once within the perimeter, intruders can get lost," says Charles Harrison. "The Secu-Systems solution offers complete situational awareness and peace of mind and allows critical management decisions to be effected." "The FLIR PT-602CZ has allowed us to build a solution that is able to replace twenty to forty perimeter security cameras," says Charles Harrison. "This makes it an ideal, affordable solution for mining operators that need to monitor huge areas remotely." "There's no other thermal camera that compares to the FLIR PT-602CZ," says Harrison. "The camera has given us excellent image quality and detection results, even in the harsh and uneven geography that we are faced with. The comments from our first end users have been mind-blowing."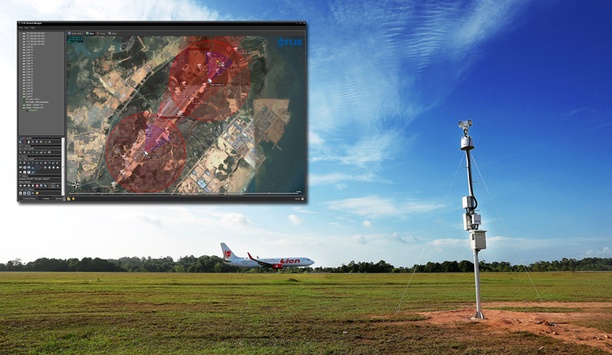 Hang Nadim International Airport relies on FLIR for fail-proof perimeter protection
Hang Nadim International Airport (Indonesia) has demonstrated considerable growth ambitions in recent years, as the airport is becoming a major hub for both domestic and international connections. But the airport's growth also coincides with increased safety requirements, and a continuous effort to prevent accidents, fatalities, injuries or significant damage. To be ready for future growth and to offer its passengers more security, Hang Nadim International Airport recently invested in advanced thermal video security technology from FLIR Systems. Hang Nadim International Airport is located in Batam, Riau Islands, Indonesia. Batam, an Indonesian island located close to Singapore, has quietly emerged as a domestic hub with a large volume of transit passengers. Mostly serving domestic flights, all the major domestic carriers operate out of Batam with services to Jakarta, Surabaya, Bandung, Medan and Padang. Originally developed as an alternative airport for Singapore Changi Airport, Hang Nadim Airport has facilities and the longest runway (4,000m) in Indonesia, sufficient for wide body aircraft Boeing 747s and several times more passengers than it is currently serving. Securing the airport perimeter Security is a serious issue for airport authorities. The threat of terrorist attacks at airports is never far away. And although passenger screening inside airports has received its due attention worldwide, the airport perimeter often remains a weak spot at many airports, giving intruders much too easy access to airplane runways and taxiways. This has not escaped the attention of Hang Nadim International Airport officials. Until recently, the airport's 16 kilometre perimeter was only secured by a fence, in combination with CCTV cameras and frequent patrols of security personnel. This approach was insufficiently covering the airport's security issue, in at least two ways. First of all, it's very difficult for security patrols to be everywhere all the time, certainly with the size of the perimeter in mind, so 100% coverage is not possible this way. Second, CCTV cameras cannot see during the night without lighting, which would be very costly to install along a 16km perimeter. Once inside the perimeter area, it would be almost impossible to install lighting poles across the airfield to support CCTV cameras, because they could possibly obstruct the movements of the aircraft on the runways and taxiways. Thermal security cameras The FLIR PT-602CZ delivers thermal imaging to support long-range perimeter intrusion detection After thorough research, the airport authorities decided to use thermal imaging cameras from FLIR Systems to monitor the entire perimeter. FLIR thermal security cameras can see as well at night as they can during the day. And unlike conventional CCTV cameras, they are not dependent on visible light or supplementary illumination from lights or lasers. 27 FLIR FC-Series cameras with 19mm and 35mm lens are now used to monitor the perimeter. In addition, Batam airport installed two FLIR PT-602CZ long-range multi-sensor thermal & visible pan/tilt cameras and two FLIR Ranger® R2 high-resolution radar units to have a complete overview of the airport's aprons, taxiways, and four-kilometre long runway. The PTZ camera and radar complement each other really well and make it virtually impossible for anyone to enter the airfield unnoticed. The Ranger R2 radar accurately detects people and vehicles up to a 1,400 metre range. And, it operates in virtually any climate, weather or lighting condition to provide 24/7 security, scanning 360° every second. Whenever a target is picked up by the radar, an alarm is sent to the FLIR Sensor Manager video management system. This will in turn activate the automatic slew-to-cue mechanism of the FLIR PT-602CZ pan/ tilt camera. This means that the pan-tilt camera is automatically steered to the exact latitude, longitude and elevation of an alarm, provided by the radar, so that the security personnel in the airport control room can instantly see what's going on in the visible and thermal camera image. In addition, all thermal video footage is recorded in real time by the FLIR DNR500 network video recorder. Complete overview of the site According to the airport's Chief of Aviation Technics, the FLIR security monitoring system is performing extremely well 24/7 and the authorities have already been able to detect intruders shortly after the installation of the thermal cameras. The fact that the airport does not need to install any lighting to secure the entire area and perimeter has proven to be a great cost-saver. In addition to this, the detection range of the radar and pan/ tilt systems are so wide that only two units are needed to cover the entire area. The airport officials also value the video analytics on the FLIR FC-Series cameras as they provide optimal intrusion detection in challenging imaging environments. This allows the airport control room staff to take immediate measures whenever that is needed.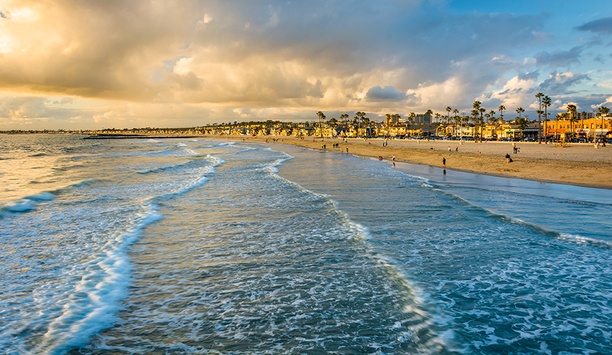 FLIR thermal imaging cameras help Newport police to monitor beach thoroughly at night
TV cameras don't work at night, and night is when users need cameras the most. Police officials in Newport Beach, California found this out and came to FLIR for the solution. One of the most exclusive communities in the country, Newport Beach is home to movie stars, industrialists and entrepreneurs. Befitting its exclusivity, the beach closes to the public each night. Once the sun goes down, however, groups of young people flock to the beach, creating disturbances and disrupting the citizens' lives in Newport Beach. To counter this nighttime mischief and keep the residents safe, Newport Beach Police Department (NBPD) officers patrolled the beach every Thursday through Sunday evening. This cost the Department thousands of dollars a month and kept officers from patrolling other areas of town. The assessment In early 2007, the NBPD started looking into a technological solution to this problem: video beach surveillance. After initial discussions with Jay Gill of Bassett Sales, a local security camera representative, NBPD IT manager Tom Encheff realised that neither daylight nor infrared illuminated cameras would be up to the job. Illuminating the beach was not a viable option, as the lighting infrastructure alone would cost millions of dollars. Not to mention the resulting glare, this would be offensive to residents and visitors alike. Gill saw the solution right away, telling Encheff, "You need to go thermal." Thermal security cameras – the right solution Thermal security cameras make pictures from heat, not light, detecting the tiny differences in heat energy that are around us all the time. Day and night, in good weather and bad, everything emits thermal energy. What's more, the hotter something is the more thermal energy it gives off. FLIR's thermal security cameras take this energy in and make pictures that look like black and white TV video. Thermal energy is part of a continuum of energy called the electromagnetic (EM) spectrum. The EM spectrum includes gamma rays, X-rays, ultraviolet, visible light, infrared, microwaves, and radio waves. The only part of the EM spectrum that we can see is the small band of energy called "visible light." Visible light reflects off objects, our eyes sense it, our brains interpret it, and we experience that as sight. Household cameras and camcorders work the same way: they detect reflected visible light and their electronics create pictures. Thermal security cameras, on the other hand, sense and create images from emitted heat energy. FLIR thermal security allows policeofficers to see beach gatherings, evenin the dark of night Because most things generate heat, thermal cameras can see as well at night as during the day. Visible light detectors (like our eyes) don't work well at night without the help of lights. FLIR's thermal security cameras don't have this shortcoming. Financially viable solution NBPD officers were familiar with thermal imaging; their helicopters fly with FLIRs every night. They were not aware, however, that thermal security cameras make a financially viable solution for beach surveillance. Once NBPD officers experienced how FLIR cameras let them see at night, they were sold on the concept and the solution. In June 2007 FLIR partners Bassett Sales and Thompson Engineering installed seven thermal security cameras in Newport Beach. The NBPD chose five SR-19 fixed cameras, one fixed SR-100 and one PTZ-50 MS. This mix of cameras let NBPD keep an eye on large areas of beachfront around the clock. What's more, the SR-100 long-range camera lets them cover areas they thought would go unobserved. Once they saw the camera's range performance and image quality, they decided to include its capabilities in their surveillance program. The combination of cameras let the NBPD design a security net with overlapping imaging zones. The PTZ-50MS in particular gives watch standers flexibility in responding to alarms, using a pan/tilt/zoom camera to back-up their fixed cameras. The video from all seven cameras is transmitted to the Department's command and dispatch centres. There, motion detection software monitors the incoming video and alerts watch standers to activity on the beaches. When someone trips an alarm, commanders can evaluate the intrusion and decide if they need a patrol officer to respond. This allows NBPD to keep its officers on citywide patrol, saving money and using resources more efficiently. The result Installing FLIR thermal security cameras allows the NBPD to cover the beach thoroughly at night, responding more effectively than ever before. Officers previously assigned to beach patrol are now free to cover inland sectors, saving the city money while providing better police services to the public. The Newport Beach Police Department has seen for themselves that FLIR's thermal security cameras work better at night than any other imaging technology just when they are needed the most.
Featured white papers
Three reasons for adopting open architecture access control solutions
Download
5 steps to finding the right access control system for you
Download
Why outdated access control systems are a big problem
Download