Honeywell Security CCTV Lenses
(8)
CCTV camera lens products updated recently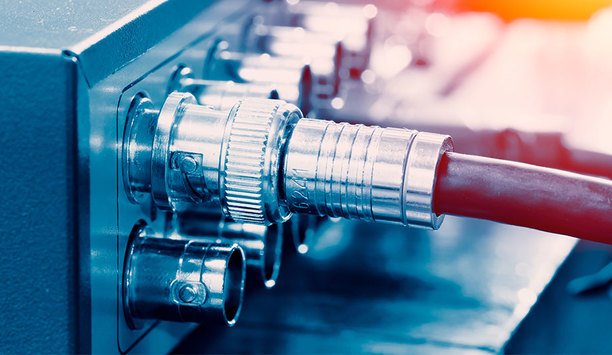 HD over Coax provides cost-effective video surveillance upgrade
According to IHS Market, it is estimated that there are over 60 million security cameras in the United States, and other reports say these cameras capture more than four billion hours of footage per week. Over the last decade, IP camera technology has dominated the conversation as it has provided users with a broad offering of enhanced image quality and features. With a large percentage of existing security systems relying on analogue, many end users looking for high definition (HD) video quality have been forced to take on a complete system overhaul. Infrastructure overhaul for HD video To make the switch, customers would need to change everything, from cameras to hardware to wiring– not to mention the lengthy installation process that would ensue. IP cameras also require higher Internet speeds and more cloud space. Whether constrained by budget, bandwidth or storage, many end users have been unable to adopt this new video surveillance method.Thanks to technological advancements within the security industry, HD over Coax offers a viable solution for integrators and end users alike Thanks to technological advancements within the security industry, HD over Coax offers a viable solution for integrators and end users alike. By utilising the current Coaxial cables, this offering yields high definition video, while requiring minimal infrastructure changes and is an optimal surveillance choice for security customers. Plus, with new advancements and updates being made frequently to this technology, there is a solution for every security need. The enhanced alternative of HD over Coax has been warmly welcomed in the security industry, thanks to its simple solutions and ever-evolving features. Many new analogue HD cameras are "plug and play," able to connect directly to existing Coaxial cables. This eliminates the need for a complete system change, creating cost-savings for the end user and an enhanced video quality offering. Easy solutions for HD video As a result, integrators can cost-effectively upgrade their customer's surveillance solution while using their legacy infrastructure, making it an attractive option for end users and an easy sell for dealers. Latency in video is another common issue with network-based camera systems, where even the slightest delay in video surveillance can hinder security response HD over Coax cameras themselves are always expanding and evolving to meet a wide array of security needs. With the introduction of fisheye and multi-sensor cameras, users now have a multitude of coverage options, not to mention the introduction of 4K bringing resolution options to the same level as IP. Some newer technologies are even touting 4K cameras paired with 4K digital video recorders (DVRs) made specifically for analogue systems. Longer cables grant transmission for up to 1600 feet, double the distance of standard analogue solutions, and triple that of IP systems. This single cable is able to transmit both HD video and audio. Recently, broadcast quality audio over Coax has become available in limited models, a substantial improvement over older analogue technology, which was unable to transmit audio. Stopping video delay Latency in video is another common issue with network-based camera systems. Even the slightest delay in video surveillance can hinder security response. IP cameras are forced to compress and packetise their video for transmission. The outcome of this is a reduced number of images per video, which in turn causes delay. HD over Coax on the other hand, delivers an unlimited amount of HD images in real time, with smooth motion and impressive clarity. Additionally, the point-to-point transmission delivers uncompressed video free of lag. Another touted benefit is that, unlike IP networked cameras, analogue systems provide a more secure video transmission. With so much sensitive information housed on a businesses' network, adding another point of network access through an IP camera can create concerns for cyber security risks. HD over Coax delivers an unlimited amount of HD images in real time, with smooth motion and impressive clarity Preventing network hacking With HD over Coax, the physical connections between the camera and DVR prevent network hacking. By keeping the video surveillance system offline, security professionals are able to direct their attention to the physical threats at hand, rather than having to focus on deterring cyber security risks. One of the primary difficulties of deploying HD video solutions is the fact that many older systems utilise a wide variety of HD standards and platforms. To make matters more complicated, after HD over Coax was brought to market, manufacturers raced to create their own version of this technology. Today, the most popular proprietary standards are HD-CVI, HD-TVI and AHD. However, integrators and customers found that attempting to manage multiple HD technologies proved to be near impossible.Integrators and customers found that attempting to manage multiple HD technologies proved to be near impossible Diversifying surveillance through one DVR To combat these issues, manufacturers have introduced products with more flexibility to their portfolios. One example of this is the penta-brid DVR which grants the ability to seamlessly integrate multiple technologies deployed across one application. This means that systems with diverse camera brands and technologies, such as a mix of HD-CVI, HD-TVI, AHD, analogue or IP, can be connected through one DVR. For many end users with legacy analogue systems, penta-brid DVRs give them greater freedom to choose between a variety of solutions, rather than being limited to one option. With video resolution increasing, the space needed to store the footage is similarly rising. Penta-brid technology has been able to adapt to these evolving needs, giving users ample storage space to house the HD and 4K surveillance video with some of the newest models including H.265 compression. HD casino surveillance made simple For casinos, HD images are critical for identifying unauthorised personnel and unlawful behaviours to create a safe environment for guests and staff While HD over Coax is beneficial to many end users and integrators, those in the casino and hospitality markets find it crucial. With a combination of high profile guests, large amounts of cash on hand, constant crowds and strict industry regulations, reliable video surveillance is a must. Deploying new IP systems comes at a stiff price. When looking to upgrade their video surveillance, casinos must also be mindful of the installation process. When moving to an IP-based system, ripping out old wires and replacing them with new is the standard practice. This practice can be both disruptive and costly, not to mention gaming regulations require casino activities be monitored at all times so a complete system shutdown would result in revenue loss. This cost can be hard to justify, especially when the current legacy analogue system remains in working condition with only the lower image resolution to date it. For these scenarios, the most cost-effective option is to leverage the legacy infrastructure, replace the existing cameras with new devices, and reap the benefits that HD video has to offer without any lapse in security. For casinos, HD images are critical for identifying unauthorised personnel and unlawful behaviours to create a safe environment for guests and staff. HD over Coax cameras now offer the same resolution as IP cameras with a plug and play approach, that cuts down on expense without sacrificing quality. For businesses and applications that are unable to adopt IP technology, whether it be cost or time prohibitive, HD over Coax now features most of the same benefits IP has to offer without breaking the bank. By providing clear images in real time, maximising existing infrastructure, and affording cyber security benefits, HD over Coax provides an attractive solution for many end users and integrators.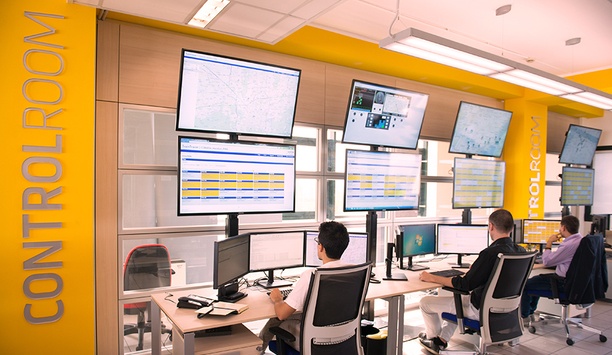 Saving lives with effective security control centre design
When people think of control rooms, images from James Bond movies or intense action stories come to mind. What they fail to realise is the incredible level of ergonomics, technology, precision and craftsmanship required to create a top-notch command and control room. "These are rooms of complex functionalities, where hundreds of elements must be integrated and function in sync," says Jim Coleman, National Sales Manager, AFC Industries. Professional teams from several different industries must coordinate every single detail in order to ensure that functionality occurs each and every time. Reconfigurable furniture for control rooms AFC Industries is one company that specialises in equipping control rooms for security and other applications. AFC Industries was established in 1994 as a family-owned business that focuses on the design and construction of ergonomic products. Their height-adjustable units guarantee the right height for standing desks as well as traditional sitting levels. The company produces an array of Command and Control ergonomic security consoles and mounting solutions. Modular racking systems facilitate efficient storage of electronic and audio-visual equipment. As technology changes, older traditional consoles are no longer a necessity. Many organisations instead are choosing to use lighter, less costly, reconfigurable furniture that allows more flexibility. Command Centres need to be able to reconfigure the space at will. Because most systems are housed in secure data centres, users should be able to quickly move their positions by relocating their workstations, utilising different network connections. Simple control room features, like those addressing lighting or operator comfort, can make the difference in a correct or incorrect decision during a crisis Emergency operations centres A positive trend driving the market for control rooms is an increase in emergency operations centres (EOCs), says Randy Smith, President of Winsted. "Everybody is concerned about what happens in an emergency," says Smith, and the centres are popping up as a tool for emergency preparedness. It's another environment where sit-stand work stations are the rule. Winsted's product lines include stock modular and customised elements in good-better-best categories – from basic to lots of "bells and whistles;" jobs can be configured from modular elements or customised as needed. Customised control rooms for seamless operation There is a lot at stake in control room design: Lives can depend on how effectively a control room functions in an emergency. Control rooms should seamlessly accommodate both everyday occurrences and crisis situations, says Matko Papic, Chief Technology Officer of Evans Consoles. Better-operating control rooms can increase efficiency and reduce and/or mitigate risk. Simple control room features, like those addressing lighting or operator comfort, can make the difference in a correct or incorrect decision during a crisis. Addressing operator comfort can reduce the possibility of workers' compensation claims. End users are seeing multiple benefits of creating a better operating environment, better sightlines, more comfort and attention to ergonomics. As a fully integrated control room solutions provider, Evans Consoles approaches the needs of a control room environment beginning in the conceptual/operational planning stage. They consider broad issues such as how information will be processed, the interface between technology and operators, and the cognitive and physical interactions of operators – understanding that these factors drive the layout and function of control rooms. After analysing tasks to be performed in the environment, Evans lays out the consoles to meet those needs. Rather than a predesigned solution, each installation is tailored around a specific application. Read part 2 of our Control Rooms series here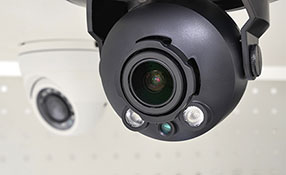 HD surveillance: Secrets to producing the best possible image quality
Many end-users shell out the cash to acquire the newest high-end devices, plug in, and expect to be wowed A well-developed surveillance system can give a single security guard the power to see what otherwise might take a hundred pairs of eyes to see. But what happens when all the components are all connected and powered up, and the resulting image on the screen is, well, indiscernible, or, at the very least, terribly pixelated? Many end-users shell out the cash to acquire the newest high-end devices, plug in, and expect to be wowed. Often enough, however, what they see on the screen is not what they were expecting – and they wonder what they just paid for. In a good high-definition system, what factors actually create the best image quality? With so many variables involved, from the camera's lens to the imaging algorithms to the monitor resolution – just to name the obvious ones – how do system integrators achieve the best on-screen images? The lens The first component to handle light from an object, this may be the one most taken for granted in cameras of any sort. (Just try scratching or cracking one and you'll agree.) In the days of analogue cameras, it seemed that any old lens would do just fine. However, as the technology inside cameras evolved and more powerful sensors (more pixels) became available, engineers and programmers demanded more from lenses. Moreover, intelligent video content analyses would be impossible without high-accuracy lenses.In what way do lenses impact the image quality? The key factor here is light transmission. The quality of light passing through the lens itself will forever be critical to the quality of image reproduced. A lens made using ultra-precision molding aspherical technology achieves more accurate colour, better light, and clearer images. Multilayer broadband anti-reflection coating further maximises a lens's light transmission while minimising the residual reflection of light on the surface of each optical lens. Variables involved include the camera's lens, the imaging algorithms and the monitor resolution When it comes to fabricating a megapixel lens that hits the mark, the materials used and the processes by which lenses are produced are the two most critical criteria. The materials most often used to create lenses are glass and specialised plastics. An HD lens made of ultra-low-dispersion optical glass – which, by using dispersion characteristics that are different from those of conventional optical glass – will deliver better HD performance. Machine-automated lens production using specialised plastics results in high output for camera producers, and the lenses produced are more uniform in design and quality. For an HD vari-focal lens, its image quality depends largely on the precision of the cam. The cam rotates to drive the zoom and focus lens groups forward and backward for a smooth continuity of focal length and adjustment of the focal point. A lack of precision with the cam inevitably causes an offset or tilt of the lens' optical axis during zooming and focusing, leading to a serious loss of image quality. Lens production is a delicate balancing act. The slightest errors or imperfections will be very noticeable when tested Lens production is a delicate balancing act. The slightest errors or imperfections will be very noticeable when tested. The features of a lens that affect image resolution, clarity, and contrast must be perfect. Achieving uniformity of image resolution at the centre and the edges of a lens requires high-precision machinery. And once a lens has been properly crafted, the assembly of the camera, the lens housing materials, and the alignment of the optical axis demand utmost accuracy. To put it mildly, quality control must be rigorous. Image signal processing As light passes through the lens, the sensor captures it and converts it to data. Raw RGB data is transmitted by the camera sensor and undergoes Image Signal Processing (ISP) such as noise reduction, white balance, WDR, curve correction and colour correction, etc. The data is then transformed to true colours for each pixel point, for people to see images that look "normal" to the human eye. It is the Image Signal Processing that defines the final image quality on the screen. Collecting data in different conditions is vital, for instance, outdoor data should be analysed with natural light on days with sun, overcast, rain, and fog, at dawn, at dusk, and so on. Similarly, when using cameras equipped with infrared sensors, testing the IR light signals in various conditions is necessary as well. Actual image performance depends upon variables such as low light illumination, signal to noise ratio, dynamic range of light, and more. ISP algorithms aim at increasing the signal data and decreasing noise. Cameras with Wide Dynamic Range (WDR) will yield improved video imaging with both background and foreground objects in high contrast or high-backlight environments, maximising the amount of detail in brighter and darker areas in one field-of-view. In scenes with low contrast and low light, the sensors deliver digital image signals and at the same time send some amount of digital noise that directly hinders image clarity. Three-dimensional digital noise reduction (3D DNR) removes unwanted artifacts from an image, reducing graininess. Where cloudy weather poses a challenge, auto-defogging technology helps to identify the density of fog or rain with gray-white colour ratio analysis, and imbues images with true colour reproduction. Ramping up the megapixels and frame rates yields great video, but also results in more bandwidth used and more storage occupied Matching megapixels to image quality When the factors mentioned above line up well, correlating cameras and monitors creates the best viewing experience. When a high definition camera is in place, a monitor with a high resolution will display images much more clearly. But if the monitor's resolution is low, it will not deliver the high-quality images expected – or possible – from that HD camera. For an 8 MP camera, for instance, users do best to apply monitors with 4K × 2K resolution. Though common sense, this deserves to be mentioned because users might decide to upgrade their systems with 4K monitors, but with perhaps 1.3 MP cameras installed. In such a scenario, there's no guarantee the on-screen image quality will automatically improve. Managing data and bandwidth In terms of a complete, high definition surveillance system, when the right factors come together and the calibrations are set, image quality – even in a standard HD 1080p setup – can be extremely good. The final piece of the puzzle is managing the data. Ramping up the megapixels and frame rates yields great video, but also results in more bandwidth used and more storage occupied. Squeezing bandwidth threatens image quality and clarity, but keeping ample room for signal transmission and storage will eventually increase the overall cost for customers. Is it possible for integrators to optimise their customer's system and, at the same time, stay within budget constraints? Luckily, it can be done. Squeezing bandwidth threatens image quality and clarity, but keeping ample room for signal transmission and storage increases the overall cost for customers To do this, a more efficient video encoding solution would allow an improvement in compression efficiency of 40–50% over H.264. Improvements to algorithms that are adaptive to a particular scene give users control over bitrate. Another option would be to start recording video only when an event triggers an alarm, since most security guards are primarily concerned with moving objects rather than a scene's generally stagnant background. This intelligently helps optimise bandwidth and storage consumption. Another method is to use a single panoramic or fisheye camera in place of several HD cameras for coverage – the reduced number of security devices will reduce bandwidth demands and the rate of storage consumption as well. Getting the best image quality Now let's put this all together. Naturally, integrators and users will refer to their product specs to understand features and functions, fine-tuning each component for best results. Also, as suggested above, users should select an HD camera comprehensively in terms of lens performance, pixels, image quality, and overall system compatibility and performance. Next, matching the backend device and management platform should be carefully considered in a complete security system. Installing equipment that has been engineered for a given scene is a must, along with strategising how to get the most coverage out of the lowest number of cameras. Finally, product quality, warranty, price, and on-going customer service are all important factors that customers should take into account as well.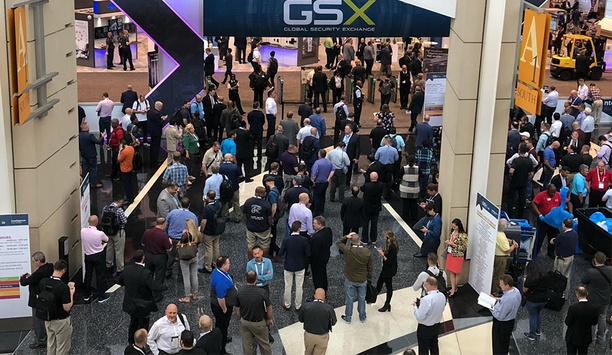 GSX 2019 Day Two Review: From individual products to the 'big picture'
One of the common characteristics of trade shows is booths with walls and walls of new products. Sometimes exhibitors seem intent on displaying everything in their portfolio, even though the displays appear cluttered and may not be welcoming. In an age of system sales, in particular, the emphasis on products can seem off kilter. Discussions with exhibitors at this year's GSX show reveal a new awareness of the need for less cluttered booths, but the equipment walls persist. Here's a review of Day 2 from the show floor. Allegion embrace more open booth design At GSX 2019, Allegion is among the exhibitors embracing a new, more open booth design that encourages engagement with customers and puts less emphasis on product displays. Discussions at the Allegion booth have centred around the value proposition and lower complexity of network-connected access control systems. The approach has been gaining a higher profile at Allegion since the company acquired Isonas, whose system configuration involves a reader-controller connected to the network via power-over-Ethernet cable. "Customers are also asking about Bluetooth technology and mobile applications," said Jonathan Mooney, Allegion sales leader. Allegion is looking to deploy the Isonas software in other products in their portfolio; it will be offered in the range of Schlage wireless locks by the middle of 2020.The benefit of the cloud and network is to remove a lot of complexity and unnecessary costs for access control" "The benefit of the cloud and network is to remove a lot of complexity and unnecessary costs for access control," said Mooney. Bosch offer complete security solution Bosch is introducing 55 new products at GSX 2019, but when it comes down to it, the company's overarching message is not about individual products but about how they can be combined into a larger system. "At the end of the day, the message from Bosch is 'how do I create a complete security solution?'" said Paul Garms, Bosch Director, Regional Marketing Security. "That's what we are trying to demonstrate: How do all these things integrate?" Most of interest to attendees are actual demonstrations, which are a unique aspect of the trade show experience. "It's nice at a show where we can really demonstrate what we are talking about when we say 'integrated solution,'" said Garms. "And people can say, 'oh yeah, if I trip this video analytic, the speaker will warn me I am approaching a restricted area.' Or, when the manager signs in on the intrusion panel, now the associate can access a door he wasn't able to before. It's that integration and the complete solution that resonates. People are also interested in new products. At a show, they like to see them in operation." At the Bosch booth, there is a big wall that illustrates some integration possibilities. An array of cameras was among the 55 new products introduced by Bosch, which also emphasised systems. Machine learning and advanced video analytics One implementation featured on the wall is Bosch's Camera Trainer machine learning system. The system can "train" a camera to recognise a car in a parking lot, for example. Among the new Bosch products is the Autodome 7000i, the next generation of a best-selling camera, now with H.265 encoding and analytics such as line crossing. There is also an outdoor panoramic camera that is adjustable to 180-degree or 360-degree views. The new, less expensive 3000i series cameras provide an affordable option with edge analytics and Bosch's data security protection included. Integration from Honeywell as well as 'the bigger picture' At Honeywell Security Group, Senior Product Manager G. Eric Green said the show seems to be much better attended than last year, "and we have had a lot of interest in our products." Even end-user attendees typical of the GSX show are interested in the details of technology, as well as "the bigger picture," commented Green. "Some of our booth visitors want to get into the weeds," he said. "They say they want this piece of hardware. But they also also interested in the big picture. How things are interacting is very important." Honeywell announced the 30 Series IP cameras, which can be used as part of video systems that comply with National Defense Authorization Act Section 889" "Most customers have installed products from other vendors that they expect us to work with. So integration is always at the top of the list. Can you work with these guys? Do you have an API? Do you support this piece of equipment? We always hear that a lot," said Green. "There are customers who want best-in-breed products, but they're not necessarily concerned about that coming from one manufacturer," he said. "Other customers want 'one throat to choke.' When something goes wrong, they don't want any finger-pointing." Web-based security console and frictionless access control Honeywell is showing a beta version of its Pro-Watch 5.0 product, which is coming out in Q1 next year. It is an integrated security console that provides a map view of access control, video management, intrusion and other third party systems. The web-based platform offers access to each element, all controlled by permissions. "We are also building in an incident workflow engine that allows an operator to see exactly what steps he should take when something occurs as defined by the supervisor or a security director," said Green. "It can literally walk you through, and it is completely freeform. Whatever you want it to say, it will say. This works in conjunction with access control, video, and all the things we talk to." The Honeywell booth was a busy place on day two of GSX 2019 Another new Honeywell product is the OmniAssure Touch reader, a "frictionless" device that can read a credential off a smart phone in a user's pocket. The user merely touches the reader, and it scans the area for a nearby mobile device that is authorised, and you can walk through the door. Honeywell also announced the 30 Series IP cameras, which are encrypted and can be used as part of video systems that comply with National Defense Authorization Act Section 889. They are made in Taiwan. Arcules' cloud security solution "There are fewer people here at GSX 2019, but we have seen a lot of really big companies looking for a cloud service," said Andreas Pettersson, CEO of cloud video company Arcules. At previous shows, questions about the cloud often seemed out of curiosity. Now, potential customers are more decisive: They say "we want to move to the cloud." Pettersson theorised that concerns about a possible weakening economy may prompt some companies to avoid the large capital expenditure of procuring a new on-premise system and instead opt for the minimal investment needed for a cloud system. Monthly operating expenses of a cloud system are also predictable and more easily managed, said Pettersson.At previous shows, questions about the cloud often seemed out of curiosity. Now, potential customers are more decisive Arcules is proactive on the subject of cybersecurity and has a two-page handout that summarises the cybersecurity advantages of their system. They are eager to talk about cybersecurity as it relates to cloud systems, said Pettersson. He said that, in his experience, on-premise systems tend to have more cybersecurity issues, whether because ports are left open or a firewall is implemented incorrectly. Users may also seek to bypass the firewall — a dangerous practice that is not an option with cloud systems. Security patches may not have been implemented; in a cloud system, such updates are pushed out automatically. The recurring monthly revenue (RMR) aspect of cloud systems are a windfall to integrators who embrace the cloud. "One integrator said he went on vacation for the first time in years because he had the extra money coming in," said Pettersson. Control room integration from Vistacom "We're still fairly new to GSX, as our first show was 5 years ago, but what we have noticed is that the show continues to attract valuable attendees and drive critical conversations around what companies like ours must bring to the table in order to be successful in this space," said Dan Gundry, Director of Sales and Marketing, Vistacom. "We've had so many chances to learn from and share with potential customers and partners, and as a result, we continue to forge great relationships." Vistacom is highlighting its control room integration and the value enterprise organisations can gain from implementing one in their facility. The company works alongside end-user customers and security integrators to build a command centre space, taking into account video wall display technology, operator consoles and furniture, audio and lighting considerations, as well as temperature and more, in an effort to optimise these centres. Stay tuned for the full GSX 2019 show review.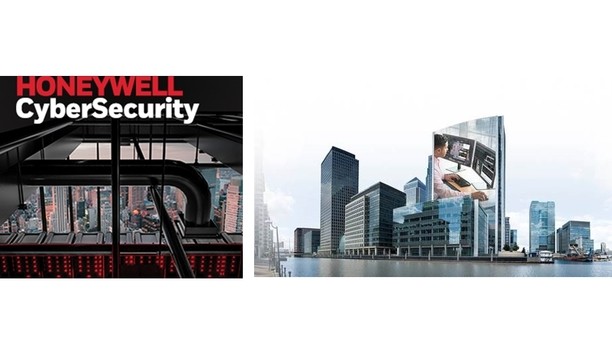 Honeywell suite of building integration and cyber solutions help improve facility efficiency
Honeywell, a global pioneer in smart building technology and services, introduced the next generation of Enterprise Building Integration (EBI), Command and Control Suite (CCS), and Digital Video Manager (DVM), a suite of solutions enabled by the Honeywell Forge for Buildings platform, that help drive facility efficiency and oversight, streamline complex functions, and deliver savings across an enterprise. A key component to making this all work is keeping facilities and occupants safe. Along with EBI, CCS and DVM, Honeywell is launching a portfolio of enhanced cybersecurity solutions to help companies protect against the rising risk of unexpected attacks on data, network systems and building infrastructure. Keeping people safe and secure Our building operation teams help customers address building use and critical infrastructure challenges""For buildings to be smarter, more efficient and effective, an operating system must be in place that works to constantly improve resource management," said Mark Verheyden, president, Honeywell Building Solutions. "These systems help keep people safe and secure, enhance the building experience, and protect the data and processes that drive operations. The overall health of the building ecosystem can impact business success – just like great talent and experience. Our building operation teams help customers address building use and critical infrastructure challenges." Transforming inputs into actionable outcomes These technologies leverage IoT connectivity, interoperable systems and data sharing, and adaptive workflows to help transform inputs and information into actionable outcomes. Key enhancements include: EBI R600 – The Honeywell building management system that helps connect, monitor and manage core building functions, from comfort to security to safety, and can help reduce upfront capital costs. The open IoT platform integrates with numerous third-party systems and equipment as well as cloud and mobile applications. With more than 23 years of market implementation, EBI has more than 150 million IoT connections in buildings worldwide. DVM R700 – An enhanced digital surveillance system that delivers a detailed view of operations and enterprise-wide integrated protection. Improved camera servers enhance views and reduce storage needs and hardware costs. CCS R300 – Facility visualisation application with intuitive interface that brings performance data to building personnel through enhanced map navigation and editing capabilities. Honeywell Forge for Buildings Honeywell Forge for Buildings is an integrated platform that connects operational data from assets, processesEBI600, DVM700 and CCS300 integrate with Honeywell Forge for Buildings, an enhanced category of software developed by Honeywell called Enterprise Performance Management. Honeywell Forge for Buildings is an integrated platform that connects operational data from assets, processes, third-party applications and people with machine learning to help customers improve their building performance and enhance performance and productivity with actionable insights. "Commercial building and critical infrastructure customers are often driving toward similar facility outcomes: streamlined operations, reduced costs, improved safety and security," Verheyden said. "Efforts to reach these goals are markedly different for a hospital or an airport, for example. Within our enhanced integrated platform of offerings, operations teams can tailor services to help meet specific needs through new multi-windows and interactive options that are just a fingertip away." Information Technology (IT) often receives the most attention when it comes to safeguarding the integrity of data and assets. Operational Technology (OT) – systems that monitor, control and protect processes, equipment and operational environments – can be another entry point, and often needs similar or more care in today's ever-connected technology landscape. Honeywell Forge Cybersecurity solutions Honeywell is extending its cybersecurity services and products for the buildings OT environment to enable customers to better protect their assets and people. The Honeywell Forge Cybersecurity solutions include: Cybersecurity Assessment – A professional review of buildings OT systems using industry best practices to identify potential vulnerabilities or gaps. A detailed report is developed to establish a cyber-status baseline and a prioritised action list. Secure Design and Configuration – Design or modify existing OT infrastructure to enhance the physical, network and application layers and help reduce risk and mitigate unexpected costs. Cybersecurity Appliances and Software – The installation and maintenance of cybersecurity hardware and software including firewalls, Secure Media Exchange (SMX), advanced end-point security, and backup/restore appliances, to help monitor and protect OT systems, Cybersecurity Monitoring and Remote Management – Enables monitoring of OT systems and push alerts regarding performance or security issues. This can be extended to include Remote Management services, as well as Honeywell's 24/7 Security Operation Centre (SoC) monitoring. Incident Readiness and Advisory – Establishes incident response processes that enable more efficient containment, triage and resolution to regain normal business operations in the event of an incident. "Increasing connectivity to OT systems typically enhances security, promoting visibility, and allowing previously unidentified security issues to be more efficiently realised. It is a more proactive approach to monitoring and maintaining the systems to be undertaken – the days of leaving OT systems unmanaged, unpatched and unmonitored are over," said David Trice, vice president and general manager, Honeywell Connected Enterprise, Buildings.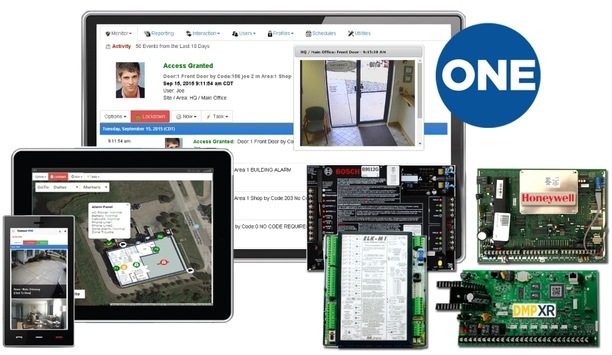 Connected Technologies' ConnectOne Access Expander's capacity boosted to up to 100,000 system code users
Connected Technologies LLC, maker of the award-winning patented Connect ONE integrated cloud-hosted security management platform, has boosted the capacity of its Access Expander to handle up to 100,000 users. Prior to developing this new programming capability the Access Expander handled up to 10,000 system users, depending on the panel manufacturer's integration. Integrated access control Connect ONE allows security dealers to offer home automation with integrated access control Connect ONE allows security dealers to easily offer home and commercial automation with integrated access control, security, video, energy management and critical environmental temperature monitoring, as well as smartphone credentials through ScanPass Mobile Credential. Compatible with DMP XR panels; Bosch B/G; ELK M1; and Honeywell Vista Turbo, the enhanced features of the Access Expander provides up to 100,000 system users for DMP and 90,000 for ELK M1 with conventional readers and/or ScanPass Mobile Credentials. Honeywell Vista Turbo along with Bosch B and G series panels allows for 100,000 users when using ScanPass. Connect One Access Expander Connected Technologies is founded on the principle of acting on security dealer's needs in the field and that's how the latest iteration of Access Expander evolved, according to Mike Simon, Managing Partner, Connected Technologies. "We continually listen to the dealer and they were looking for additional user capacities for larger, enterprise solutions and thousands of users," he said. "Our goal is to help dealers secure new projects by providing value-add capabilities that help them achieve their goals." Additional features of the Access Expander include: 200+ total door expansion when used with ScanPass Mobile Credential 1,000 Permission Profiles 250 Time Windows 50 Holidays Instant always-on VPN communication with Connect ONE Connect ONE is a patented management solution for system integrations that dealers resell to their customers, growing their monthly recurring revenue. The integrated security management platform provides a single user interface to control intrusion, access control, critical environmental monitoring, energy management and video surveillance.
Featured white papers
H.265 High Efficiency Coding: Video compression for security applications
Download
How to overcome the storage challenges of adopting surveillance AI
Download
Physical security supports a future-proof cyber security strategy
Download