Vanderbilt CCTV Brackets
(15)
Browse CCTV Brackets
CCTV camera bracket products updated recently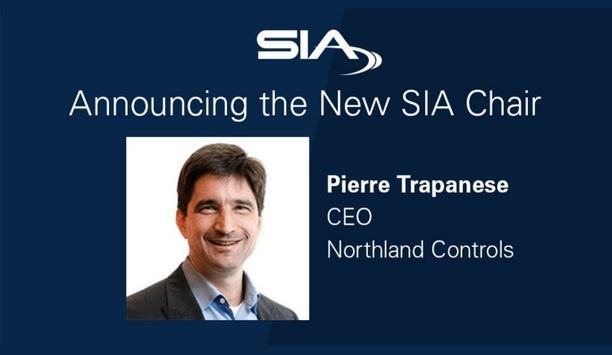 SIA announces appointment of new Chairman and 2020 Executive Committee, along with five new Board Members
The Security Industry Association (SIA) welcomed a new chairman, announced its 2020 executive committee and welcomed five new members to the SIA Board of Directors at The Advance, SIA's annual membership meeting, held virtually on Tuesday, March 17, 2020. SIA's The Advance SIA ratified the selection of Pierre Trapanese, CEO of Northland Controls, as SIA's chairman of the board. Trapanese has 33 years of international project and financial management experience in the security industry. He has been the sole owner of Northland Controls since 2005 and has transformed it into a global service provider with 250 Northlanders spread across offices in 5 countries. During The Advance, SIA also announced the addition of five new voting members to the SIA Board of Directors to serve terms from 2020 to 2022: Jonathan Aguila, director – systems and technology, Facebook – Global Security Stacy Deveraux, president, Electromechanical Solutions Group, ASSA ABLOY Opening Solutions Mike Mathes, executive vice president, Convergint Technologies Erica McBride-Rapp, logistics manager, Allegion Tim Palmquist, vice president, Americas, Milestone Systems Following the ratification, the SIA Executive Committee for 2020 includes: Chairman: Pierre Trapanese, CEO, Northland Controls Director of Technology: Kim Loy, Vandebilt Treasurer: Scott Dunn, director, business development, Axis Communications Secretary: Lynn de Séve, president, GSA Schedules Inc. Immediate Past Chairman: Scott Schafer, principal, SMS Advisors New additions to SIA Board I am thankful to SIA for welcoming me as SIA chairman and entrusting me with the responsibilities of this role" Additionally, three existing SIA board members – Janet Fenner, chief marketing officer at Intelligent Security Systems; John E. Mack III, executive vice president, co-head of investment banking and head of mergers and acquisitions at Imperial Capital; and Tom Nakatani, vice president of customer monitoring technology and product development at ADT – renewed their involvement in the SIA Board of Directors for an additional term. "I am thankful to SIA for welcoming me as SIA chairman and entrusting me with the responsibilities of this role," said Trapanese. "We congratulate the new and returning members to the SIA Board of Directors and the SIA Executive Committee – this is a remarkable group of security leaders poised to guide the association and industry forward." SIA Board of Directors The SIA Board of Directors is comprised of industry professionals representing a broad spectrum of interests in the security industry. The full list of current board members can be found here. During The Advance, in addition to announcing the new board chairman, new and returning board members and executive committee, SIA shared market intelligence for the year ahead and presented its annual membership awards – the SIA Chairman's Award, Sandy Jones Volunteer of the Year Award, Committee Chair of the Year Award and Member of the Year Award.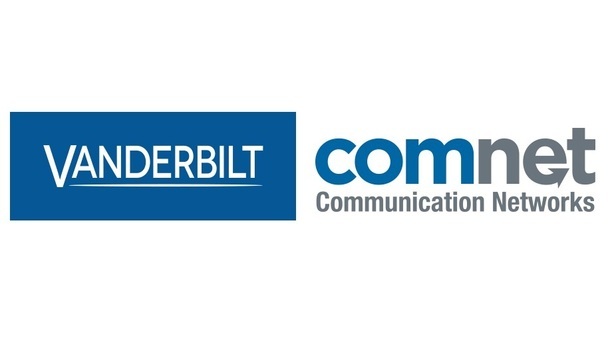 Vanderbilt and Comnet release a letter showing support through the Coronavirus (COVID 19)
David Sullivan the President of ACRE International issued the following statement: As a global company with personnel stationed throughout the world, we are keenly aware of how the Coronavirus (COVID 19) is affecting people and business. For those who have been impacted directly by the Coronavirus, our hearts go out to you. We are closely monitoring the situation, making judgements and decisions daily with the rapidly changing environmental conditions. We have advised our staff to avoid travel at this time, and to conduct meetings remotely through alternative communication tools such as Skype. We know that this challenges normal business practice, however we feel that it is an appropriate precaution for both our employees and customers. We are following the guidance of our respective governments and health authorities and will ensure swift and diligent action in accordance with any regulation that is mandated. We have expanded our IT infrastructure to allow for all our employees to work from home if needed and expect that there will be little disruption to our regular service and support hours. We'll be sure to update you if things change on our website, and other communication means. As of today, the 16th March 2020, all our suppliers have confirmed that they remain open for business. Subcomponent shortages are being addressed by sourcing from qualified alternate suppliers and alternate components. The majority of our stock levels are good as we hold a safety stock in our European warehouses. We are monitoring the situation daily and we will continue to provide regular updates as the situation evolves. We thank you for your continued loyalty. Your business is important to us, and we know that communication is critical during times such as these. We look forward to a quick end to this outbreak, and trust that the world will learn how to prevent such a pandemic from happening again.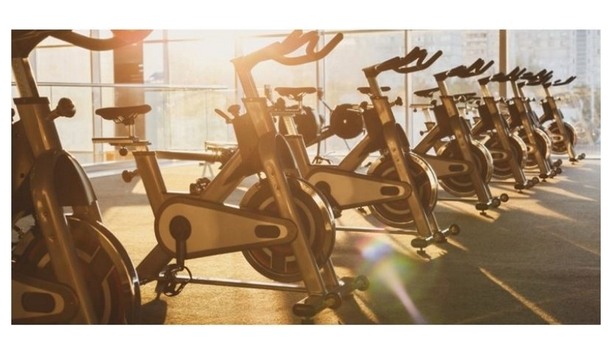 Oliver Law Security installs Vanderbilt ACT365 in one of Doncaster's largest gyms
Doncaster Culture and Leisure Trust (DCLT) is a registered charity delivering premier leisure provision venues across Doncaster. DCLT offers a diverse range of health, fitness, leisure, and entertainment activities to customers to help to achieve a healthier community across Doncaster. DCLT's premier venue, The Dome, required a new solution that would protect several areas, including one of the largest gym's in Doncaster, The Fitness Village. DCLT had a specific brief for this project that specified enhancing the staff and customer experience, while simultaneously providing access control solutions to restricted areas from the general public, members, and staff alike. Alongside interfacing the onsite gym membership system to enable a single source of data to populate the access control and automate the process, the Trust was also in a transition period of moving members from barcode to RFID badges. Advanced fast-acting swing speed gates Moreover, the entrance to The Fitness Village gym was also under renovation. The access control system would also need to feature advanced fast-acting swing speed gates and slim lanes. Advanced user obstacle protection also had to be kept in consideration to keep members safe during peak times when there would be a high level of footfall from visitors. Solutions Provided: Oliver Law Security (OLS) did not hesitate to recommend the Vanderbilt ACT365 system. ACT365 is not only a fully cloud-based product; it offers a flexible solution for installation and management that OLS identified as a key ingredient to meet DCLT's project brief. In addition to DCLT's security requirement, OLS also realised ACT365 as an ideal solution for this task, given the product's very focused API integration. Thanks to the ACT365 interface, OLS was able to integrate DCLT's gym management system to enable single-source data to be used to populate the access control system, keep records up-to-date, and enhance customer experience. For instance, previously, the older system had taken up to 3-5 seconds to validate members and open the entry turnstiles. Once the API interface had been achieved, this validation is now done instantly through ACT365 and allows members with active memberships through the entry points without any minimal delay. The scope of this project, although not significant in the number of doors, was a very technical project with integration into SQL server and a third-party membership system with the potential for thousands of would-be users. Key Highlights: According to OLS, using ACT365 and its API interface is a game-changer for this type of project. With multiple updates per day, the access control system is always fully populated with the correct, validated members ensuring DCLT's premier venue, The Dome, is protected against memberships that have lapsed. The system is very user-friendly and can grow with DCLT's plan for the future, and adding further developed integration for other areas within the near future. The system is entirely cloud-based offers an off-premise solution with no additional new servers required or PC's running software. Through the ACT365 app, DCLT's site administrators can manage the system for staff. The solution that OLS has implemented has removed the need for old, antiquated technologies and moved DCLT's security system forward to the cloud and future-proof solutions. The beauty of the interface is once the schedule runs, all information is autonomously sent to the ACT365 database, meaning adding new memberships, updating memberships, or revoking access is seamless, not tying up staff verifying and administering the membership/access control systems respectively.
Featured white papers
Reducing the cost of video surveillance system deployment and operation
Download
RFID and smartphone readers in physical access control
Download
Access control & intelligent vehicle screening
Download