Browse CCTV Brackets
CCTV camera bracket products updated recently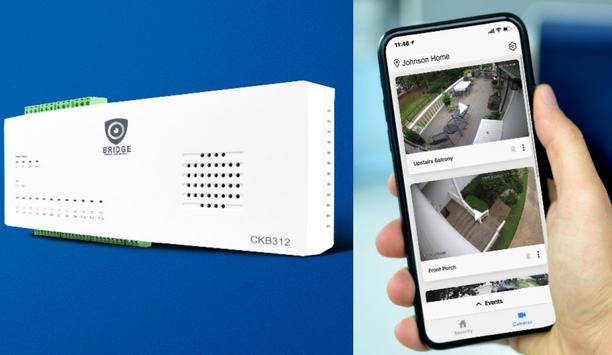 Optex launches 12 Channel Visual Verification Bridge
OPTEX, a global front-runner in sensing solutions, is expanding its Intelligent Visual Verification solution by introducing a 12 Channel Visual Verification Bridge (Model: CKB-312). This powerful gateway is the new hardware device that allows security professionals to connect ONVIF compatible cameras and alarm sensors to the cloud-based Visual Verification Portal powered by CHeKT. Features and functions Aimed primarily to monitored alarm systems, the solution provides central station operators the ability to visually verify alarm threats within seconds, and respond accordingly. When installed and maintained properly, this system can eliminate 100% of false dispatches and dramatically increase customer satisfaction and retention. The solution allows the operator to share video alarm events with the site emergency contacts to validate or dismiss the alarm. The CKB-312 allows the integrator to pair up to twelve cameras with twelve sensors for visual verification of events. It simplifies the installation for larger sites using a single device to transmit twelve event-driven camera feeds. Installing the CKB312 as an alarm panel module is a cost-effective way to add a video to existing intruder systems, using the legacy equipment and to build new visual verified security systems. Easy to use app and a cost-effective solution In addition, a smart-phone App is available, allowing end-users the option to have a professionally installed and self-monitored visual verification solution. "The 12 channel Bridge perfectly complements the existing 4 channel Bridge and gives more options to the installer. Offering a cost-effective solution to add a video to monitored alarm systems increases the benefits significantly to the end-users. Integrators can confidently bring the security solution outside by adding external intrusion sensors to deter any break-ins," says Rob Blair, CEO of OPTEX Inc.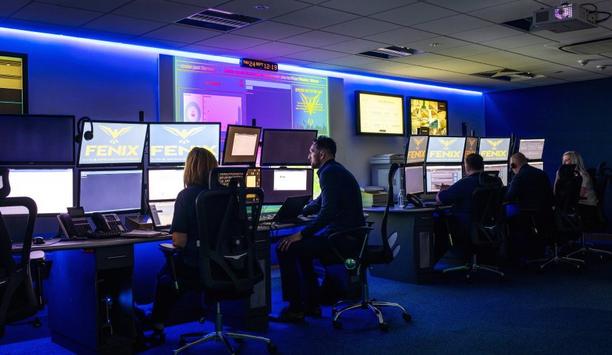 OPTEX and Fenix Monitoring announce strategic partnership to offer seamless and integrated Intelligent Visual Monitoring solution
Fenix Monitoring, an approved NSI Gold Alarm Receiving Centre (ARC), has entered into a new partnership with OPTEX to support its customers in providing state-of-the-art security response services. The business, founded in 2018 by Managing Director, Carl Meason, will harness the reliability and performance of OPTEX's Intelligent Visual Monitoring solution to extend its services to provide visually verified alarms, enhancing security by capturing genuine alarms while filtering out nuisance alarms in a diverse range of environments. OPTEX – Fenix Monitoring partnership Fenix Monitoring, which provides CCTV, intruder and lone worker monitoring solutions, has built its reputation on the principles of digital innovation, data analysis and customer-driven experience. These principles provide cutting edge security products and services to the monitoring market, culminating with being recognised as British Security Industry Association (BSIA) SME business of the year 2020. Carl Meason believes the partnership with OPTEX will enable Fenix to significantly enhance their product offering to its customers. Carl Meason said "Fenix Monitoring continues its mission of partnering with the most innovative companies out there, and delivering products and services that are industry leading. In joining forces with OPTEX, we have added another technology partner that can help us build the very best monitoring solutions for our customers." OPTEX Intelligent Visual Monitoring solution OPTEX's Intelligent Visual Monitoring Solution offers a number of key benefits, including privacy mode" Carl adds, "OPTEX's Intelligent Visual Monitoring Solution offers a number of key benefits, especially in relation to its privacy mode which means we will only see a silhouette when an alarm is activated. The homeowner or end-user can then lift this privacy feature, should the alarm be genuine and the person monitoring can see exactly what is going on." Benjamin Linklater, Sales Director at OPTEX Europe, is looking forward to the new partnership with Fenix Monitoring. He said, "We are very pleased to welcome Fenix to the network of monitoring centres offering our cloud-based visual monitoring solution. Fenix is an agile, technology-focused security company constantly looking for new solutions to solve their customers' issues." Intruder and CCTV technologies installed on single site The OPTEX Intelligent Visual Monitoring solution enables separate intruder and CCTV technologies installed on the same site, but acting independently, to be connected using the OPTEX Bridge and create one, seamless, integrated and intelligent visual monitoring solution. Intruder alarms can now be visually verified within seconds, without impacting the integrity of the technology installed or its grade. When an alarm occurs, a signal is instantly sent to the ARC whose operator can view images pre and post the alarm event via a dedicated portal to determine whether the alarm is genuine.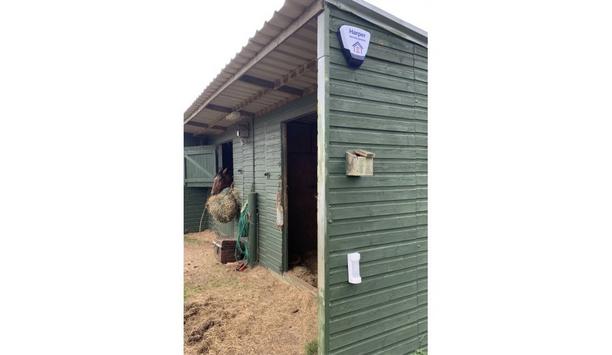 OPTEX selected by Harper Security Systems to protect private residences and property in rural environments
Harper Security Systems, which specialises in specifying and installing smart security solutions for residential and private properties, has selected OPTEX's range of Intelligent Passive Infrared (PIR) sensors for their reliability in detecting external threats, especially in rural environments. Three properties in the Home Counties and Lincolnshire are using a combination of OPTEX's proven PIR sensors to protect property, people, and other important assets including horses from the dangers of vandalism and theft. OPTEX's range includes sensors which offer panoramic 180-degree detection coverage and 12m/40ft radius to detect any intrusion around a residential or commercial building. Commercial business environments They are ideally suited for protecting larger residential grounds and flat roofs typical with outbuilding on farms and stables. "We have worked with OPTEX for a number of years and have found their range of PIR sensors to be extremely accurate and reliable, which is critical when specifying external detection," says Alan Harper, Director at Harper Security Systems. The flexibility and versatility of the sensors is such that they are ideal for multiple environments" "The flexibility and versatility of the sensors is such that they are ideal for multiple environments," Alan continues. "For example, we have recently installed them at a private stables in Lincolnshire to protect horses and valuable equestrian equipment, residences in rural villages in both Bedfordshire and Hertfordshire to protect property and personal items, as well as in commercial business environments." Innovative security solutions Ben Linklater, Sales Director at OPTEX Europe, says that while the focus is often on towns and cities, crime in the countryside is a huge issue, costing the rural community in the UK more than £9 million this year alone: "Reliable external protection is becoming increasingly important not only to secure equipment and assets, but also livestock and other animals like horses. The earlier the detection the better chance there is to prevent intruders." "External intrusion detection is essential in rural environments as most assets, many of which are expensive to replace (and some are irreplaceable), are stored outside. We are very pleased to work with Harper Security who understand the benefits of early detection to keep premises, assets, people and animals secure, delivering innovative security solutions to their customers."