CCTV camera bracket products updated recently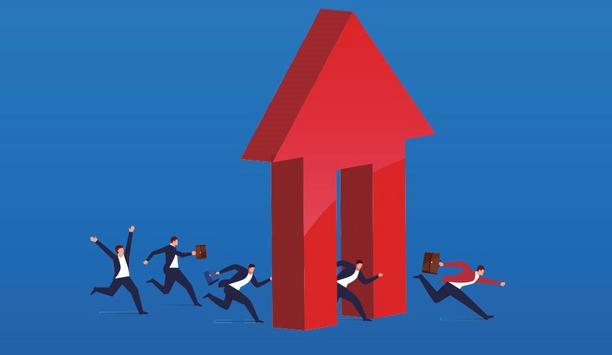 Looking back at 2020: Security mergers and acquisitions continue despite COVID-19
Consolidation continued in the physical security marketplace in the turbulent year 2020. There were several mega-deals in addition to shuffling among small and medium-sized companies. Here is a sampling of M&A from this year, compiled from our archive of company news. With the changing economic climate, how much more is ahead in 2021? Stay tuned. Wesco merges with Anixter WESCO International, Inc., a provider of business-to-business (B2B) distribution, logistics services and supply chain solutions, announced it completed its merger with Anixter International Inc., creating a premier, global B2B distribution and supply chain solutions company. Anixter becomes a wholly owned subsidiary of WESCO International. ACRE acquires Razberi ACRE acquired Razberi Technologies, Farmers Branch, Texas, and the product line of intelligent video appliances, automated security software and health monitoring software will be added to and sold under the ComNet brand and portfolio of products. ComNet will now be selling Razberi products through its established channels. Motorola acquires IndigoVision Among the benefits is enhanced geographical reach across a wider customer base Motorola Solutions says the IndigoVision range of products, global presence and customer base are 'highly complementary' to Motorola Solutions' existing presence in video security. Among the benefits is enhanced geographical reach across a wider customer base. Motorola acquires Pelco "Pelco's track record of innovation, internationally recognised brand, global channel and customer installed base enable us to further expand our global footprint with enterprise and public safety customers," said Greg Brown, Motorola Solutions' Chairman and CEO, about the iconic brand. Johnson Controls swallows Qolsys Qolsys Inc., residential and commercial security and smart-home manufacturer, enhances Johnson Controls global innovation platform, delivering next generation security and smart building solutions. JCI had already owned a majority stake in the company since 2014. ADT and Google Home partnership The partnership will combine Nest's award-winning hardware and services, powered by Google's machine learning technology, with ADT's installation, service and professional monitoring network to create a more helpful smart home and integrated experience for customers across the United States. Upon the closing of Google's equity investment in ADT, Google will own 6.6% of ADT's outstanding aggregate common equity. Securitas acquires STANLEY in Five Countries The acquisition is aligned with Securitas' ambition to double the size of its security solutions Securitas acquired STANLEY Security's electronic security businesses in Germany, Portugal, Switzerland, Singapore and India. The acquisition is aligned with Securitas' ambition to double the size of its security solutions and electronic security business and expands Securitas' electronic security footprint and capabilities. Allied Universal to Buy G4S Ending the year on a high note, the boards of directors managing Allied Universal and G4S reached an agreement on the terms of a recommended cash offer. The deal brings to a close a six-month bidding war for G4S. The combined business is expected to generate approximately $18 billion in annual revenues with a global workforce of more than 750,000 people in 85 countries. Quantum acquires Western Digital business line Quantum Corporation entered into an agreement with Western Digital Technologies, Inc., a subsidiary of Western Digital Corp., to acquire its ActiveScale object storage business. The acquisition demonstrates Quantum's commitment to innovation and growth, extending the company's leadership role in storing and managing video and unstructured data using a software-defined approach. AVA/Vaion/Jazz Networks Ava, a unified security company, announced the completion of the merger between Jazz Networks, renowned cyber security insider threat detection and response firm; and Vaion, an end-to-end video security solutions provider. Ava is now positioned to deliver unified cyber and physical security solutions to organisations worldwide.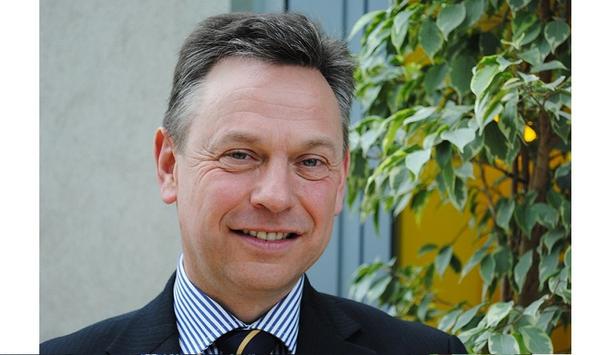 Global MSC Security Conference & Exhibition rescheduled to November 2020
Global MSC Security has announced that its Security Conference & Exhibition will take place as a live, virtual event on 10th November 2020, with keynote presentations from the Surveillance Camera Commissioner, Tony Porter QPM LLB and Philip Ingram MBE. The free-to-attend event will take place from 2 pm until 3.30 pm from a bespoke streaming studio with the presenters in attendance and the audience joining remotely; it is sponsored by Genetec and Pelco, and supported by the International Security Journal. Tony Porter will use one of his final public appearances as the Surveillance Camera Commissioner to discuss a recent Court of Appeal case and its implications for the use of facial recognition technology. Video analytics Joining Tony Porter will be Philip Ingram MBE, who will use his experience as a former Colonel with British military intelligence and a chemical weapons expert, to provide insight into the Salisbury Novichok poisoning which took place in 2018. He will consider how video analytics (including facial recognition) can be utilised in investigations and applied in a strategic way to mitigate the impact of such incidents. The audience will also have the ability to pose questions to the presenters and sponsors during an interactive panel session towards the end of the programme. In addition to this virtual presentation, Global MSC Security has also confirmed that its annual conference & exhibition, charity gala dinner and the prestigious Gordon McLanaghan Award for Security Innovation, will return to the Bristol Hotel in Bristol on 15th and 16th March 2021, expanding on the 'virtual' topic of the use of Artificial Intelligence and Analytics in Video Surveillance. Amongst others, Philip Ingram will provide more in-depth analysis of the topic he will cover during the on-line event. 2020 conference and exhibition rescheduled The Managing Director of Global MSC Security, Derek Maltby states: "Our annual event attracts more than 150 attendees, and we pride ourselves on it being an intimate educational event with lots of networking opportunities. Rather than limit numbers and compromise on the quality of the event, in light of current essential social distancing measures, we have decided to run our first live virtual conference and reschedule our 2020 conference and exhibition to March 2021." Earlier in the year 2019, Global MSC Security announced Meningitis Now as its nominated charity for 2020 and the company announced that its fundraising support will continue into 2021. A new prospectus has been launched highlighting sponsorship and exhibition opportunities for 2021.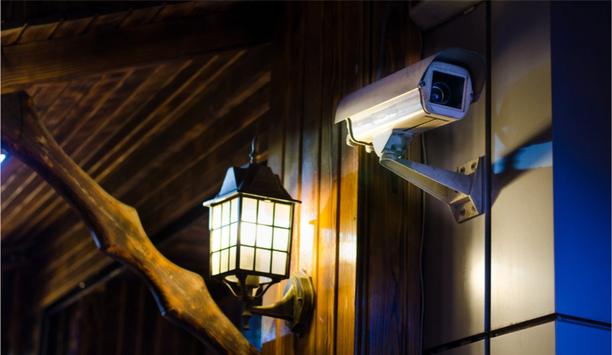 What is the impact of lighting on video performance?
Dark video images contain little or no information about the subject being surveilled. Absence of light can make it difficult to see a face, or to distinguish the color of clothing or of an automobile. Adding light to a scene is one solution, but there are also new technologies that empower modern video cameras to see better in any light. We asked this week's Expert Panel Roundtable: what impact does lighting have on the performance of video systems?