Dahua Technology CCTV Brackets
(13)
Browse CCTV Brackets
CCTV camera bracket products updated recently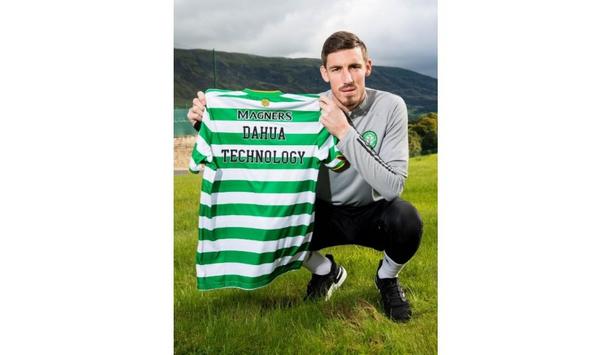 Dahua Technology sponsors Celtic FC by supplying the club with video-based technology and equipment
Dahua Technology – one of the pioneer video technology companies – has entered into a six-figure sponsorship deal with Celtic FC, supplying the club with state of the art video-based technology and equipment. Under the sponsorship deal, Dahua is supplying video walls for locations such as the Celtic Store and Media Centre at Celtic Park, high-tech quad-rotor drones to help with player training and development, and electronic whiteboards to be used for staff training, as well as meetings and presentations for staff and visitors. Highly visible aspects As part of the new partnership, Dahua will be appearing across a range of Club assets, on LED pitch-side banners, and on the club's website and match programmes. The deal represents the first ever major sponsorship by Dahua Technology in the UK and Ireland. The deal represents the first ever major sponsorship by Dahua Technology in the UK and Ireland "We are thrilled about our sponsorship of Celtic FC," said Michael Lawrence, Marketing Director at Dahua Technology UK & Ireland. "As well as the highly visible aspects of the sponsorship, this deal represents a real partnership between Celtic FC and Dahua, and is an example of our engagement with communities across the UK and Ireland." High quality technology Commenting on the deal, Cheng Zeng, Business Development Manager for China and Asia at Celtic FC said: "We are delighted to launch this partnership today with Dahua Technology. Their expertise and high quality technology will enhance both fan experience in our stores and business operations as a whole. We hope to work with Dahua long into the future." As well as the equipment supplied to Celtic FC, Dahua Technology manufactures a range of innovative and technically advanced video equipment. These include TiOC, a three-in-one camera that integrates 24/7 full-colour monitoring, active deterrence and Artificial Intelligence into one smart unit; WizSense, a series of products and solutions that utilise Artificial Intelligence and deep learning algorithms; and its Starlight range of low-light video technology.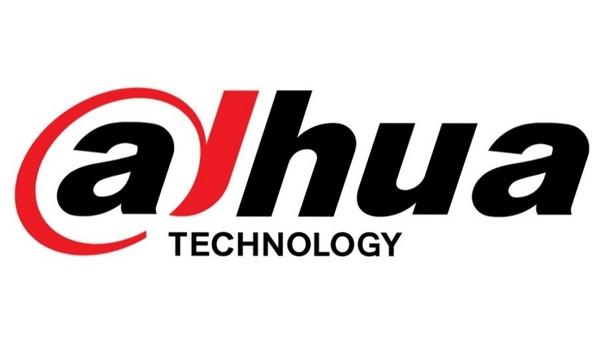 Dahua Technology's AI Gait Recognition Technology hits historical heights on CASIA-B gait dataset
Dahua Technology, a globally renowned video-centric smart IoT solution and service provider, made new breakthroughs in the field of AI technology recently. Various indicators of its Gait Recognition Technology have once again broken the record of CASIA-B gait dataset: the average accuracy of Rank1 for NM (normal walking), BG (with a bag) and CL (in a coat) reached 97.4%, 94.0%, and 87.0% respectively, hitting another historical heights and maintaining its pioneering position. Gait recognition uses body shape and walking posture to identify a person, even if his/her face is occluded. It is one of the biometric recognition technologies with the greatest potential for long distance recognition scenarios. Gait recognition analysis Aiming to address the technical difficulties of gait recognition in clothing changing search, carrying changing search and cross-view search, Dahua Technology integrates innovation and application of multi-modal gait algorithms, local gait feature extraction, and spatio-temporal gait feature extraction technologies. Dahua Technology has been cultivating and innovating in the field of AI technology Combined with powerful model training and object recognition, it greatly improves the algorithm's robustness in special scene applications such as clothing changing, similar clothing, facial occlusion, and facial disguise, and thus making the gait recognition analysis more accurate and efficient. In recent years, Dahua Technology has been cultivating and innovating in the field of AI technology, and has continuously improved its core competencies that include algorithms and computing power. Fundamental AI capabilities So far, Dahua Technology has received numerous first-place recognitions in various global AI ranking categories including Scene Parsing, Binocular Stereo Matching, Remote Sensing Image Analysis, Person Re-identification and Visual Target Tracking Algorithms. It has accelerated the transformation of its AI technology achievements into real and actual production, maintaining its pioneering edge in the industry. Based on the construction of its fundamental AI capabilities and resources, Dahua Technology has released its new generation AI platform. It integrates computing centres, data centres and training centres in order to build its sustainable capabilities in the fully linked development of AI, including data management, algorithm training, cross-hardware platform optimisation, integrated deployment, and automated testing. Intelligent business applications Dahua Technology combines industry development and diversified needs of users It provides guarantees for algorithm research and application, improves efficiency of AI research and development, and helps users build intelligent business applications and accelerate end-to-end AI industrialisation. At the same time, Dahua Technology combines industry development and diversified needs of users, focusing on AI technology fields such as smart transportation, smart travel, behaviour analysis, item analysis, navigation and positioning, multi-dimensional sensing, as well as smart coding and decoding. Digital and intelligent transformation It has accelerated the development and upgrade of its algorithms for application scenarios, quickly realising the commercial coverage of smart products and solutions in the whole system, and empowering customers to innovate in a wide range of applications. These include public security, transportation, finance, communities, energy, education, manufacturing, construction sites and other industries, thus assisting users in achieving their digital and intelligent transformation. In the future, Dahua Technology will continuously adhere to the concept of "Empowering industries with AI" in promoting the in-depth integration of AI technology and various industry scenarios, fully utilising the support and leading role of technological innovation in the sustainable development of hundreds of industries. The company will advocate popularisation and application of AI and other new generation technologies in order to empower the digital transformation and upgrading of all industries.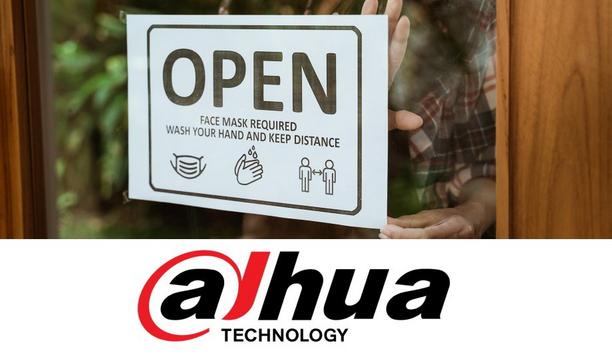 Dahua thermal monitoring solutions help businesses become COVID-19 pandemic-ready and resume operations
Dahua Technology, the globally renowned video security and smart IoT solutions provider, is helping businesses reopen amid the COVID-19 pandemic. Thermal imaging, face detection, and other technologies play key roles in screening for skin temperature and determining whether someone is wearing a mask or not. Thermal temperature monitoring "Since the start of the COVID-19 pandemic, Dahua has been devoted to providing an array of solutions to help keep businesses running wherever possible," remarked Jennifer Hackenburg, Senior Product Marketing Manager of Dahua Technology USA. Jennifer adds, "Our offerings reflect the varied needs of different business environments – we strive to provide options for every budget and application." SafetyTemp Thermal Temperature Station Compact and simple, the SafetyTemp Thermal Temperature Station is ideally suited for small installations Thermal temperature monitoring lets business owners get fast, accurate readings of the skin temperature of employees and customers. People pass through a checkpoint where a monitoring station measures the temperature of their skin, while no physical contact is made and the traffic flow remains smooth. Compact and simple, the SafetyTemp Thermal Temperature Station is ideally suited for small installations. It takes measurements from up to six feet away and in only 0.2 seconds, raising audible alerts if a person's skin temperature is above a user-defined threshold. It can also help determine whether a person is wearing a mask. Dahua Thermal Temperature Monitoring Solution For medium and large installations, the Dahua Thermal Temperature Monitoring Solution is a more robust option that incorporates a hybrid network thermal camera, an NVR, and a blackbody calibration device for highly accurate skin temperature measurements (±0.54° F). Like SafetyTemp, this is a contact-free solution that makes screening fast and efficient. As people pass through the checkpoint, their skin temperatures are captured and the system can send alerts about temperature or mask status via the 4K 16-inch 1U NVR (DHI-NVR5216-16P-I) or a mobile app (DMSS). Thermal cameras deployed Two different camera options are available, including a new model (DH-TPC-BF3221-T), which is well-suited for medium-sized businesses due to a lower price point. It offers accurate readings from up to 16 feet away. The high-end model (DH-TPC-BF5421) has a higher resolution thermal lens, lower NETD, and large aperture, resulting in more pixels and less noise in the image. This, in turn, means more data points for the system to analyse and lets the camera obtain readings from up to 23 feet away. Handheld Thermal Temperature Monitoring Device Handheld Thermal Temperature Monitoring Device, DH-TPC-HT2201 features a 3.5mm camera For a portable solution, the Handheld Thermal Temperature Monitoring Device, DH-TPC-HT2201 features a 3.5mm camera that can be aimed directly at the subject from a safe distance. AI temperature measurement facilitates high accuracy (±0.9° F), and an alarm sounds when a person's skin temperature exceeds a user-defined threshold. This simple to use, cost effective device is best employed in small applications with a dense customer or personnel base. A built-in, rechargeable, lithium-ion battery lasts more than eight hours in between charging. Smart Motion Detection and Face Detection When mask detection is the top priority, a new 5MP dome camera (N55DY82) gives users an active alarm message when it detects people without masks within its field of view. A wealth of other features, including perimeter protection, people counting, heat mapping, Smart Motion Detection (SMD) and face detection, make this high-performing camera an excellent security solution as well. Highly accurate, it can be paired with a thermal temperature camera for a complete solution. Floor-Standing Digital Signage Dahua's 55-inch Floor-Standing Digital Signage (DHI-LDV55-INDOOR) complements digital monitoring checkpoints. It offers a 1080p display screen that is customisable to display safety requirements, provide instructions for those preparing to have their temperature measured, or simply point people in the right direction. The digital signage can also be deployed as a component of Dahua's new flow control solution It supports a wide range of audio and video encoding formats and has built-in media player software and a USB player for displaying advertisements. The digital signage can also be deployed as a component of Dahua's new flow control solution. This solution helps businesses maintain social distancing protocols and avoid overcrowding while streamlining efforts and reducing manpower for facilities where occupancy is regulated. People-counting camera installed A people-counting camera installed at a restaurant entrance, for example, keeps track of how many people have entered and exited. Working in tandem, the display tells customers when they may enter the restaurant, grocery store, or retail store, or when it is at capacity and they need to wait. The entire solution can integrate with the mask detection camera and thermal temperature solutions for large applications needing to manage a complex set of safety and health requirements. "Convenience and accuracy are important to our customers as they reopen their businesses," stated Hackenburg, adding "Dahua has risen to the challenge by providing flexible options for a variety of needs and budgets, supporting a more seamless transition into this new way of doing business."
Featured white papers
A brief history of access control credentials
Download
6 questions to ask when choosing a security system
Download
Boosting on-site safety and security
Download