Hikvision CCTV Brackets
(47)
Browse CCTV Brackets
CCTV camera bracket products updated recently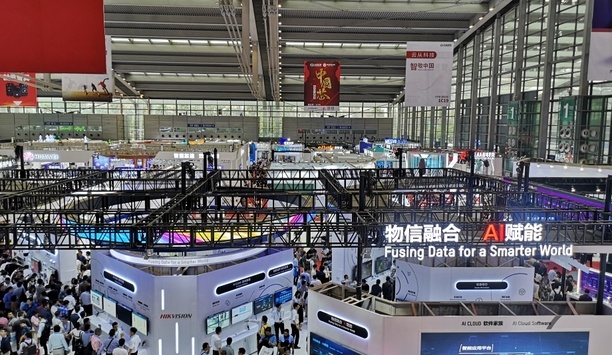 Hikvision showcased its products and solutions at the China Public Security Expo (CPSE) 2019
Hikvision, the provider of innovative video security products and solutions, exhibited its latest innovative technologies, products and solutions at the China Public Security Expo (CPSE) 2019 in Shenzhen from October 28 to 31. This year marked the second anniversary of Hikvision's AI Cloud. Hikvision's presentation was dubbed 'Fusing Data for a Smarter World' and showcased its AI Cloud platform which supports integration of IoT and information network data designed to empower new intelligent applications and services. Large number of AI Cloud applications Hikvision AI Cloud is based on a distributed architecture incorporating cloud computing and edge computing Hikvision AI Cloud is based on a distributed architecture incorporating cloud computing and edge computing. It extends artificial intelligence (AI) algorithms from the cloud, to an edge domain of on-premise video recorders and servers, and further to edge nodes with security cameras and other IoT devices. The three-layer architecture supports the goal to provide a new class of smarter and faster AI-powered applications. At the show, visitors could see a large number of AI Cloud applications in action. These applications were created to help customers achieve their digital transformation in areas like public safety, transportation, retail, finance, logistics, community, environmental protection, etc. Smart retail solutions With AI-based video analysis technology, Hikvision's Intelligent Transportation System identifies traffic violations in order to reduce the number of human injuries and fatalities. By merging video information with other systems and algorithms, traffic data can be visualised on city maps to further guide traffic and improve urban commuting. The applications cover people-counting, merchandise popularity analysis and more Hikvision smart retail solutions address the challenges of retail business and provides cutting-edge technologies such as video analytics, big data, cloud computing, and artificial intelligence, to meet the needs of offline retailers such as shopping malls, supermarkets, and brand stores. The applications cover people-counting, merchandise popularity analysis, remote patrolling of stores, cashier supervision, shelf management, unmanned containers, and more. Deep-learning intelligent cameras At Hikvision's booth, visitors saw AI Cloud practices but also got a close look at the innovative products contributing to these projects, such as: Radar-Integrated Video Cameras: The integration of high-precision radar with deep-learning intelligent cameras enables long-distance detection under any weather condition. Multi-Lens Integrated Cameras: A multi-lens combination in one device to meet users' multifunctional requirements in a single scenario. Additionally, Hikvision showcased intelligent products, including AI-equipped Turbo HD 5.0 cameras, the Easy IP 4.0 Series with Hikvision's AcuSense and ColorVu technologies, and the DeepinView deep learning cameras. AI open platform algorithm At the booth, visitors could also interact with the Hikvision AI open platform algorithm warehouse and delivery process. Via an AI Cloud user interface, they could experience how to select different algorithm models from the warehouse, load them on the AI camera and perform real-time, intelligent identification and analysis of objects like potato chips, fire extinguishers, and other items. The Hikvision AI Cloud was developed to solve real-world challenges across multiple vertical markets, and to create continuous value to end users. The cutting-edge architecture is designed to enable collaboration between partners across edge computing, industry applications, service platforms and standard systems, and much more.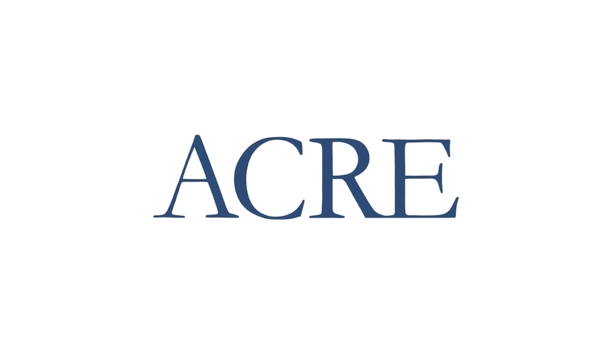 ACRE companies Vanderbilt, ComNet and Open Options to display portfolio range and depth at Intersec 2020
ACRE companies Vanderbilt, ComNet and Open Options are gearing up toward an exciting Intersec show that will highlight the collective experience and depth of solutions available from the ACRE portfolio. Key features on display will focus on the ACRE brand's strength in cloud solutions, open platforms, smart integrations and cybersecurity. Core to this message will be the award-winning cloud-based solutions, SPC Connect and ACT365. ACT365 is Vanderbilt's platform for access control and video management. SPC Connect is a hosted cloud-based solution designed specifically for installers to monitor, manage and maintain SPC panels remotely from any location. Cybersecurity Protection Both these solutions have won a wealth of trophies between them such as Benchmark Innovation, GIT Security, PSI Premier and Detektor International awards. Designed to excel in several sectors, both have earned stripes and praise for excellence in banking and retail in particular. Vanderbilt SPC intrusion system is also known for its cybersecurity protections The Vanderbilt SPC intrusion system is also known for its cybersecurity protections and the bespoke communication platform, FlexC, that was built from the ground up with cybersecurity in mind. Open access control platforms ACT Enterprise and SiPass integrated (a product made by Siemens AG) will also be available for demonstrations. Both access control platforms are renowned for their integrations. ACT Enterprise integrates with Vanderbilt's SPC, as well as world-renowned brands like Milestone, Hikvision and KONE to name a few. Most recently, Bluetooth Low Energy readers and Biometric fingerprint readers have been released by Vanderbilt in conjunction with ACT Enterprise 2.10. User-centric SiPass Integration SiPass integrated, a powerful open access control management software, scales from small to large, complex deployments. The user-centric design of SiPass delivers ease of operation and maintenance, with self-explanatory and straightforward menu structures and buttons. Another striking feature is its ability to replace traditional keycards with Android and iOS mobile devices, or wearables like Apple Watch and Android Wear. This feature addresses the game-changing shift toward smartphone technology. ComNet will also highlight their specialty in the transmission and networking aspect of data, video and audio, and their solutions' ability to work seamlessly across any of the three standard communications media, as well as in multiple network architectures. All ComNet products come with a lifetime warranty and "Made in the USA" quality, making ComNet an excellent choice for all single-source solutions for any transmission product needs. DNA Fusion access control software DNA Fusion, seamlessly connects with security technologies — including video, biometrics Open Options will join their ACRE sister-companies, making their debut at Intersec, to showcase their powerful DNA Fusion access control software, as well as their Mercury-based hardware. In addition, Open Options plans to highlight exciting integrations, such as video management software from Milestone, XProtect. Open Options has been a pioneer in the open platform community focused on helping customers improve security by building trust through the most connected experience. Today, the company continues to be a provider of innovative access control solutions with the experienced, highly qualified service and support teams in the industry, providing access that connects. Open Options' flagship access control platform, DNA Fusion, seamlessly connects with security technologies — including video, biometrics, wireless locks and more — to provide customers with a best-in-class security solution. Intersec Dubai takes place January 19-21, 2020. One can visit the ACRE companies at StandS1 C19.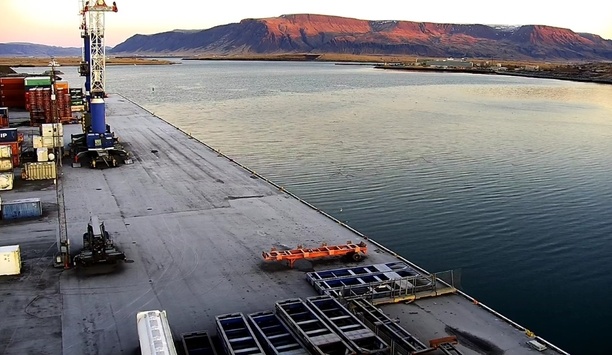 Hikvision cameras secure logistics company Samskip with the help of Securitas Iceland
When you're securing premises in Iceland, you need a reliable system that can cope with both plummeting temperatures and low-light levels. Hikvision cameras were used in such a solution – chosen by Securitas Iceland to secure a harbour for customer Samskip in Reykjavik. Global logistics company Samskip is one of the larger transport companies in Europe with offices in 24 countries in Europe, North and South America, Asia and Australia. They operate an extensive network of container services to and from Iceland, along with refrigerated cargo logistics and international forwarding around the world. Special kind of surveillance system One of their locations is a harbour in Reykjavik, which includes warehouses. Operating in sub-zero temperatures and with low-light even in daytime for some of the year, Samskip needs a special kind of surveillance system. When temperatures are as low as -30˚C, electronics can become unresponsive, or stop working completely When temperatures are as low as -30˚C, electronics can become unresponsive, or stop working completely. These are also the temperatures where maintenance is more challenging – these are not ideal environments for technicians to be working outside. The biggest snow depth ever recorded in Iceland was 279cm in North Iceland in March 1995, for example. Although this was the worst winter ever recorded, it gives an idea of the potential extremes. There are also snow storms and the high wind chill factor to contend with. Providing clear images in failing light Low light in the winter months means that solutions in Iceland need to be better able to provide clear images in failing light. During winter, Iceland's high latitude means shorter days - the longest day in the middle of December has only 5 hours of light, for example, with the sunrise at around 11am and sunset between 3 and 4pm. Despite these unique conditions, Samskip needed to have a good overview over all that is happening around the harbour complex, both inside and outside. Specifically, they needed to be able to trace products and goods in the warehouse. Iceland's security provider, Securitas, rose to the challenge, providing a solution using more than 150 Hikvision products, including PanoVu and DarkFighter® cameras. All these cameras can operate to a temperature of -30˚C. Identifying potential issues The PanoVu cameras provide excellent wide angle surveillance to cover as much of the area as possible. DarkFighter technology is a popular choice in Iceland because it gives clear, useful images even in the lowest of light scenarios. The smart function on the cameras means that operators are able to identify potential issues by analysing people's behaviour. The solution included Seagate's high-stability Skyhawk drives, especially developed for surveillance applications They can also trace a product between locations and see its condition at receipt and delivery, enhancing both security and business efficiency. To complement the Hikvision solutions, Securitas chose Seagate as their preferred storage vendor with their Skyhawk. The solution included Seagate's high-stability Skyhawk drives, especially developed for surveillance applications. Providing reliable security Skyhawk surveillance drives are equipped with enhanced ImagePerfect™ firmware to deliver ultimate reliability and zero dropped frames, and SkyHawk Health Management, a software designed for prevention, intervention and recovery. Bergvin Þórðarson, Samskip's Security Manager, says: "The cameras meet the requirements for analysis of people and merchandise. We are confident with both Hikvision and Securitas – in both their product and people. We know that they will fix any issues and react quickly if there's a problem." Securing large areas can be a challenge all on its own, but the addition of potentially crippling weather conditions means a security solution needs to be robust. Hikvision cameras were up to the challenge and provided reliable security for the entire operation.
Featured white papers
A blind spot in governance, risk and compliance
Download
H.265 High Efficiency Coding: Video compression for security applications
Download
How to overcome the storage challenges of adopting surveillance AI
Download