VIVOTEK CCTV Cables & Cable Assemblies
(4)
Browse CCTV Cables & Cable Assemblies
Cable & cable assembly products updated recently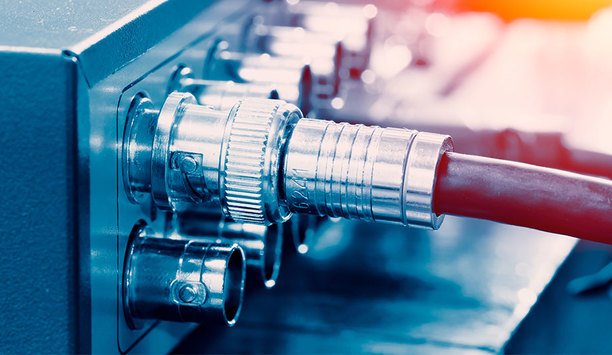 HD over Coax provides cost-effective video surveillance upgrade
According to IHS Market, it is estimated that there are over 60 million security cameras in the United States, and other reports say these cameras capture more than four billion hours of footage per week. Over the last decade, IP camera technology has dominated the conversation as it has provided users with a broad offering of enhanced image quality and features. With a large percentage of existing security systems relying on analogue, many end users looking for high definition (HD) video quality have been forced to take on a complete system overhaul. Infrastructure overhaul for HD video To make the switch, customers would need to change everything, from cameras to hardware to wiring– not to mention the lengthy installation process that would ensue. IP cameras also require higher Internet speeds and more cloud space. Whether constrained by budget, bandwidth or storage, many end users have been unable to adopt this new video surveillance method.Thanks to technological advancements within the security industry, HD over Coax offers a viable solution for integrators and end users alike Thanks to technological advancements within the security industry, HD over Coax offers a viable solution for integrators and end users alike. By utilising the current Coaxial cables, this offering yields high definition video, while requiring minimal infrastructure changes and is an optimal surveillance choice for security customers. Plus, with new advancements and updates being made frequently to this technology, there is a solution for every security need. The enhanced alternative of HD over Coax has been warmly welcomed in the security industry, thanks to its simple solutions and ever-evolving features. Many new analogue HD cameras are "plug and play," able to connect directly to existing Coaxial cables. This eliminates the need for a complete system change, creating cost-savings for the end user and an enhanced video quality offering. Easy solutions for HD video As a result, integrators can cost-effectively upgrade their customer's surveillance solution while using their legacy infrastructure, making it an attractive option for end users and an easy sell for dealers. Latency in video is another common issue with network-based camera systems, where even the slightest delay in video surveillance can hinder security response HD over Coax cameras themselves are always expanding and evolving to meet a wide array of security needs. With the introduction of fisheye and multi-sensor cameras, users now have a multitude of coverage options, not to mention the introduction of 4K bringing resolution options to the same level as IP. Some newer technologies are even touting 4K cameras paired with 4K digital video recorders (DVRs) made specifically for analogue systems. Longer cables grant transmission for up to 1600 feet, double the distance of standard analogue solutions, and triple that of IP systems. This single cable is able to transmit both HD video and audio. Recently, broadcast quality audio over Coax has become available in limited models, a substantial improvement over older analogue technology, which was unable to transmit audio. Stopping video delay Latency in video is another common issue with network-based camera systems. Even the slightest delay in video surveillance can hinder security response. IP cameras are forced to compress and packetise their video for transmission. The outcome of this is a reduced number of images per video, which in turn causes delay. HD over Coax on the other hand, delivers an unlimited amount of HD images in real time, with smooth motion and impressive clarity. Additionally, the point-to-point transmission delivers uncompressed video free of lag. Another touted benefit is that, unlike IP networked cameras, analogue systems provide a more secure video transmission. With so much sensitive information housed on a businesses' network, adding another point of network access through an IP camera can create concerns for cyber security risks. HD over Coax delivers an unlimited amount of HD images in real time, with smooth motion and impressive clarity Preventing network hacking With HD over Coax, the physical connections between the camera and DVR prevent network hacking. By keeping the video surveillance system offline, security professionals are able to direct their attention to the physical threats at hand, rather than having to focus on deterring cyber security risks. One of the primary difficulties of deploying HD video solutions is the fact that many older systems utilise a wide variety of HD standards and platforms. To make matters more complicated, after HD over Coax was brought to market, manufacturers raced to create their own version of this technology. Today, the most popular proprietary standards are HD-CVI, HD-TVI and AHD. However, integrators and customers found that attempting to manage multiple HD technologies proved to be near impossible.Integrators and customers found that attempting to manage multiple HD technologies proved to be near impossible Diversifying surveillance through one DVR To combat these issues, manufacturers have introduced products with more flexibility to their portfolios. One example of this is the penta-brid DVR which grants the ability to seamlessly integrate multiple technologies deployed across one application. This means that systems with diverse camera brands and technologies, such as a mix of HD-CVI, HD-TVI, AHD, analogue or IP, can be connected through one DVR. For many end users with legacy analogue systems, penta-brid DVRs give them greater freedom to choose between a variety of solutions, rather than being limited to one option. With video resolution increasing, the space needed to store the footage is similarly rising. Penta-brid technology has been able to adapt to these evolving needs, giving users ample storage space to house the HD and 4K surveillance video with some of the newest models including H.265 compression. HD casino surveillance made simple For casinos, HD images are critical for identifying unauthorised personnel and unlawful behaviours to create a safe environment for guests and staff While HD over Coax is beneficial to many end users and integrators, those in the casino and hospitality markets find it crucial. With a combination of high profile guests, large amounts of cash on hand, constant crowds and strict industry regulations, reliable video surveillance is a must. Deploying new IP systems comes at a stiff price. When looking to upgrade their video surveillance, casinos must also be mindful of the installation process. When moving to an IP-based system, ripping out old wires and replacing them with new is the standard practice. This practice can be both disruptive and costly, not to mention gaming regulations require casino activities be monitored at all times so a complete system shutdown would result in revenue loss. This cost can be hard to justify, especially when the current legacy analogue system remains in working condition with only the lower image resolution to date it. For these scenarios, the most cost-effective option is to leverage the legacy infrastructure, replace the existing cameras with new devices, and reap the benefits that HD video has to offer without any lapse in security. For casinos, HD images are critical for identifying unauthorised personnel and unlawful behaviours to create a safe environment for guests and staff. HD over Coax cameras now offer the same resolution as IP cameras with a plug and play approach, that cuts down on expense without sacrificing quality. For businesses and applications that are unable to adopt IP technology, whether it be cost or time prohibitive, HD over Coax now features most of the same benefits IP has to offer without breaking the bank. By providing clear images in real time, maximising existing infrastructure, and affording cyber security benefits, HD over Coax provides an attractive solution for many end users and integrators.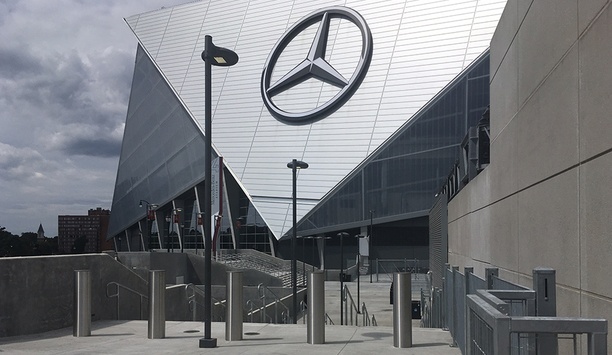 How Atlanta's new Mercedes-Benz Stadium sets the standard for protection against vehicle attacks
Atlanta's new $1.5 billion stadium, home to the NFL Atlanta Falcons football team and MLS Atlanta United football club and site of the recent NCAA national college football championship, is protecting fans, personnel and athletes from terrorists and errant drivers from using vehicles as weapons. While the threat of terrorists planning to attack soft targets, such as stadiums increases, stadium security professionals, such as those at the new Mercedes-Benz Stadium, must look for the weak points throughout their facilities to determine where fanatics are most likely assailing. Taking their cue from hard target attacks, they and other stadium management understand that the use of vehicles, either to carry the people that will carry out the attack or act as the bomb itself, is a very real threat. New system, safer pedestrians Installed by Tusco, using Delta Scientific perimeter protection products, the new access system includes four DSC501 barriers, five DSC720 bollards, 39 DSC2000 barriers and 59 DSC680 fixed bollards. "We are very experienced with installing Delta equipment," relates Brent Martina, President of Tusco. "Mercedes-Benz Stadium was very particular about their security needs and protocols and requested a customised sequence of operations for their security equipment. While the threat of terrorists planning to attack soft targets increases, stadium security professionals must look for the weak points throughout their facilities "Delta Scientific's products and experienced engineers made them the obvious choice in meeting both the high quality and technical standards required to integrate with the stadium's sophisticated security system. It was crucial to have a reliable team in place as we received a very compressed schedule to get everything complete by the first football game and, therefore, had no room for errors." Because of long, straight approaches to some access points, stadiums oftentimes need to deploy high performance barriers. DSC501 barriers were used at main entrances where players and VIPs, among others, enter with their cars. Preventing attacks before they happen The DSC501 is the only K54-certified retractable vehicle barricade in the world. Set in a foundation only 18 inches deep, it will survive and operate after a 5.4-million-foot pound impact. That's equivalent to a 65,000-pound truck hitting it at 50 mph. Stopping the truck or car dead in its tracks, the DSC501 protects against a "second hit" risk from a second vehicle. The stadium preferred installing these barricades in a more industrial look, wanting them to be "seen." Five retractable DSC720 bollards were used at the pedestrian entry areas. This is Delta's highest crash rated bollard, stopping a 15,000-pound vehicle at 50 mph. The bollard will stop and destroy much larger vehicles than those tested at very high velocities. The DSC720 is 35 inches tall and 15 inches wide. At Mercedes-Benz Stadium, the bollards feature brushed stainless-steel sleeves. Oftentimes, the ground below the access points are filled with cables, wires, pipes and other infrastructure products. As a result, typical, below ground installed traffic bollards, barriers and barricades cannot be used because these infrastructure products are too close to the surface. The solution is to use surface-mounted and shallow foundation barricades and barriers. This isn't the only stadium using Delta equipment to protect staff and attendees from vehicle harm - Levi's Stadium in San Francisco is a well-known user Delivery entrances are weaknesses At the same time, for some reason, delivery entrances never seem to be as secured as the main entrances to the stadium. With delivery vehicles coming and going, delivery entrances need a solution that lets delivery vehicles enter and exit but stop unauthorised vehicles from entering at all. At the loading docks, 39 of Delta's fastest, smallest and shallowest foundation barricades were implemented. Chosen especially for high speed applications and ease of installation, the cost effective DSC2000 barrier is K12 crash-certified with no penetration, meaning it will stop a 15,000-pound vehicle traveling 50 mph dead in its tracks. The ten-inch shallow foundation also reduces installation complexity, time, materials and corresponding costs. Lastly, 50 DSC680 shallow foundation fixed bollards with stainless steel sleeves protect pedestrian areas. They secure any unprotected locations where vehicle bombers and errant drivers have no obstacles. Versus cement barriers such as posts and pots, many organisations prefer fixed-post bollards for several reasons. Terrorists typically don't go where they see barricades, so placing them wherever possible attacks can happen reduces security risks dramatically That's because, when hit, cement posts and pots can explode, literally spreading shrapnel throughout the crowd, potentially creating numerous injuries. Shallow foundation bollards can be installed within sidewalks or on top of concrete deck truss bridges as well as conform to the inclines and turns of a locale. They also meet the 1-metre clearance regulations mandated by the Americans with Disabilities Act (ADA). The fixed bollard, which does not go up and down, provides a significant blocking device solution that continues to challenge security directors faced with threats such as stopping a vehicle from ploughing into the stadium's inner perimeter. They let a facility manager meet a long-standing challenge - how to easily install bollards on shallow substrates, including those that are not level or have turns. No longer do locations, such as curves on hills, the upper levels of parking structures and other unprotected locales have to rely on unsightly 'make-do' solutions to stop car bombers or wayward drivers. One of the world's most secure "Delayed by roof issues, the Mercedes-Benz Stadium challenged us with a condensed schedule to provide one of the world's most secure vehicle access systems," avows Martina. "I'm proud to say that our team completed the work on time and walked away from the project with another pleased client." This isn't the only stadium using Delta equipment to protect staff and attendees from vehicle harm. Among many, Penn State and Purdue as well as Levi's Stadium in San Francisco (49ers) are well-known users. Unfortunately, most procurement offices won't allow vendors to announce their purchases. This is too bad since terrorists typically won't go where they know barricades are deployed, reducing security risks dramatically. Leading universities, including six of the Associated Press (AP) top-10 rated 2018 pre-season football schools, also stayed one step ahead of terrorists and errant drivers this year on their campuses by identifying vulnerable areas and securing them within minutes with Delta MP5000 temporary, portable barriers. These mobile deployable vehicle crash barriers carry a K8 rating (M40 ASTM rating), stopping 7.5-ton vehicles traveling 40 mph. Terrorists typically don't go where they see barricades, so placing them wherever possible attacks can happen reduces security risks dramatically. Today, there is little excuse for a major stadium to suffer an attack which uses a vehicle to break through the perimeter. Whatever the weakness a terrorist thinks can be exploited, there is a type of bollard, barricade or barrier to stop him, yet let authorised people through.
Surge protection for security installations: 2017 saw increased investment
In 2017, DITEK saw how power surges from the many natural disasters that took place damaged many businesses. In a natural disaster, or even everyday business operations, a facility's entire investment in security, life safety and surveillance systems technology can be disabled or rendered useless in a few seconds. Surge protection solutions can mitigate those risks and protect security investments. Proactive approach to risk mitigation Throughout 2017, we also witnessed a change in how enterprises view surge protection, which included how investments are being made in surge protection to protect valuable security, life safety and surveillance systems, while also reducing downtime, manpower costs, liability vulnerabilities, and possibly compliance issues that can force businesses to actually cease operations. Effective security management is about mitigating risks. But risks cannot be mitigated without a proactive approach. Enterprises and integrators, who take the time to assess risk and to develop a strategy to incorporate effective detection, deter and response criteria to protect physical assets will be successful in 2018. 2018 and beyond That strategy includes designing surge protection into new security systems, while also adding surge protection to existing systems. Enterprises and security integrators who implement a surge protection strategy during security planning processes – or after – will be exercising prevention and mitigation, and they will be successful in 2018 and beyond. Surge protection devices have an untapped potential for enterprise surveillance and security systems In 2017, Ditek continued to offer security end users a solid surge protection solution. We also successfully educated system integrators, who are seeking value-added products or services to incorporate into their portfolios, on the importance of surge protection devices. Educating security integrators We believe that surge protection devices have an untapped potential for enterprise video surveillance and security systems, because they can and do meet safety and security challenges that have been rarely identified in the past. We are looking forward to 2018, when we will continue to develop new surge protection products – including a new product engineered to protect up to twelve individual fuel dispensers, which is critical to the financial operation of convenience stores. We will also continue to educate security integrators about the importance of including surge protection in the design/build RFP, to not only secure an enterprise's valuable security equipment, but also to help integrators to differentiate their capabilities and knowledge from the competition.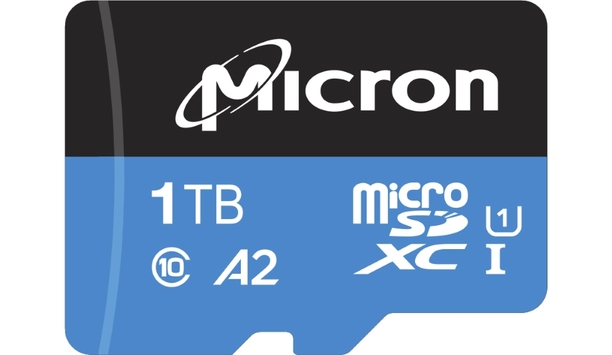 Micron launches world's first 1TB industrial-grade microSD card to replace Network Video Recorders with Cloud-Managed Video Surveillance
Micron Technology, Inc., unveiled the world's highest-capacity industrial microSD card — Micron® i300 1TB3 microSDXC UHS-I — to address the edge storage needs of the video surveillance market and other industrial applications. The new Micron® i300 1TB microSD card is based on Micron's advanced 96-layer 3D quad-level cell (QLC) NAND technology, now making it cheaper for small- to medium-sized deployments to have primary storage in the camera compared to a centralised storage architecture. The i300 microSD card enables users of video surveillance systems to capture and store more than three months of high-quality video footage on-device and at the edge. Cloud-based service models "Micron's i300 industrial-grade microSD cards for edge storage open the possibility for a broad range of video surveillance as a service deployments that no longer require local network video recorders," said Amit Gattani, senior director of Segment Marketing in Micron's Embedded Business Unit. "Micron's 96-layer 3D QLC NAND is instrumental in helping us deliver 1TB of storage in a microSD form factor and at a breakthrough price point to accelerate edge storage and cloud-based service models." Users of video surveillance systems can now store large amounts of video footage on-device VSaaS systems are increasingly integrating artificial intelligence-based and higher-resolution cameras that require more storage at the edge. The Micron i300 1TB microSDXC card allows 24/7 continuous capture and storage of up to 1TBof high-quality video in the camera. Users of video surveillance systems can now store large amounts of video footage on-device, opening a broader set of uses for cloud-managed solutions. Intelligence at the Edge "Demand for commercial surveillance cameras continues to grow at a rapid pace," said Jeff Janukowicz, research vice president at International Data Corporation (IDC). "Smart cameras, artificial intelligence, machine learning and threat detection are being driven to the edge for real-time responsiveness, making Micron's 1TB microSD card an invaluable solution for differentiation and innovation." The VSaaS market is projected to reach $6 billion in 2022, corresponding to a growth of 22% compound annual growth rate between 2017 and 2022.4 The rising adoption of VSaaS by small to medium businesses and enterprises is attributed to lower overhead costs achieved through ease of installation and elimination of the need for on-site NVRs and DVRs. The ability to store large video footage files in the camera and at the edge reduces the demand for network bandwidth and expenditure associated with continuous cloud storage. Cloud-based implementation models These savings contribute to lowering the overall cost of ownership for businesses while bringing flexibility and scalability associated with cloud-based implementation models. Micron's microSD portfolio is designed to endure harsh environments in which surveillance systems are deployed "The video surveillance market is quickly shifting toward hybrid cloud architectures that store video footage on-camera, allowing secure access via cloud-based software," said Raj Misra, director of Hardware Engineering at Verkada. "Enterprise customers are choosing hybrid cloud offerings to reduce operational costs, simplify installation and management, and gain from powerful video analytics. Micron extending its range of reliable industrial-grade microSD cards to 1TB enables us to provide our customers with industry-leading data retention, security and video resolution options at very cost-effective price points." Micron's industrial-grade microSD portfolio is designed to endure the harsh environments in which surveillance systems are deployed. Flexibility, scalability and maintenance efficiency The Micron i300 1TB microSDXC card minimises frame drops in a 24/7, 30 frames per second (FPS) recording environment, offering twice the reliability of hard disk drives at 2 million hours mean time to failure. The card features a smart tool for monitoring the health of devices. "VIVOTEK has launched a series of edge-computing network cameras and successfully deployed Micron's high-quality industrial-grade microSD cards," said Shengfu Cheng, director of Marketing and Product Development Division, VIVOTEK Inc. "Micron's portfolio of industrial microSD cards up to 1TB equips us to deliver greater flexibility, scalability and maintenance efficiency to our customers, all of which contribute to a better return on investment." The Micron i300 microSDXC UHS-I card is offered in 128GB to 1TB capacities, which are available for ordering. The entire industrial-grade portfolio includes capacities ranging from 32GB to 1TB.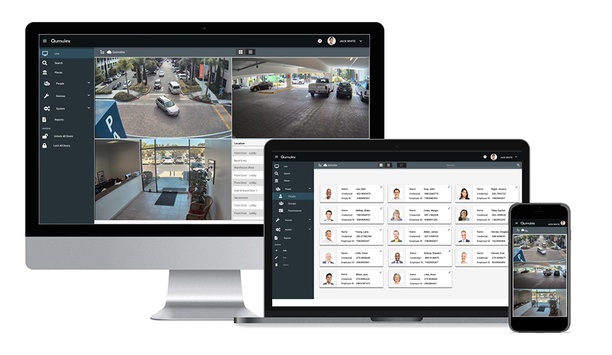 Qumulex seeks to simplify the integrator community's transition to the cloud
Qumulex is a new startup with a mission to provide physical security integrators a transition path to embrace the technology of the cloud and a subscription-based business model. Qumulex's products seek to provide capabilities to embrace the cloud without an integrator having to turn their back completely on the 'transactional revenue' of installing new systems. As the transition happens, Qumulex offers a product line that supports any mix of systems from on-premises to the cloud. The flexible deployment model – enabling a cloud installation, an on-premise installation or any combination – is one of the ways Qumulex seeks to differentiate itself in the market. Installing fully on-premise system The Qumulex cloud-based platform uses a gateway device located on-premises to which local cameras are connected The system is designed so that an integrator can install a fully on-premise system and then later 'flip a switch' and transition to a cloud model, says Tom Buckley, VP Sales and Marketing. The Qumulex initial 1.0 system launch is currently entering its final beta test. Full commercial availability is expected in the first quarter of 2020, which the company will highlight in a bigger 20x20 booth at ISC West next year. The Qumulex cloud-based platform uses a gateway device located on-premises to which local cameras are connected. Ensuring cybersecurity, the gateway provides a 'firewall' of sorts to avoid any cybersecurity threat from entering an enterprise through a vulnerable IP camera. The system is designed to be 'cloud-agnostic' and to work with any public or private cloud, using Docker software and 'containers,' a standard unit of software that packages code and all its dependencies so an application runs quickly and reliably from one computing environment to another. At launch, the Qumulex system will use the Google cloud. Greater situational awareness The open platform approach will enable users to assemble best-of-breed solutions Another point of differentiation for the new platform is a unified access control and video surveillance environment – both are part of the same program. Access control can drive video events and vice versa for greater situational awareness. A unified system avoids having to integrate separate systems. A big emphasis for Qumulex is ease of use. They have designed the user interface to be as simple and intuitive as possible, using consumer-oriented systems such as Nest and the Ring Doorbell as a model of simplicity. Finally, the open platform approach will enable users to assemble best-of-breed solutions. Keeping it simple, the system offers native integration with only the major camera manufacturers that represent most of the market: Axis, Hanwha, Arecont, Panasonic, Vivotek and Sony. Longer-term storage Other cameras can be included using the ONVIF interface. On the access control side, the system will initially be compatible with Axis door controllers, Allegion wireless door locks and ASSA ABLOY Aperio wireless door locks. Future versions of the software will seek to integrate HID Edge and Vertx and eventually Mercury panels. The gateway device may incorporate only a solid-state drive (SSD) for buffering Qumulex is taking a 'mobile-first' approach. The software is designed as a 'progressive web app,' which means is it is adaptable to – and fully functioning in – any smart phone, mobile device, laptop, or on a desktop computer with multiple monitors. The gateway device may incorporate only a solid-state drive (SSD) for buffering, or as many hard drives as the customer wants for storage. Short-term storage is available in the cloud, but local hard drives may be used for longer-term storage which can get expensive given the monthly fees of cloud storage. Using third-party server To manage the variety of scenarios, Qumulex will offer a line of gateways and recorders, or a customer can use a third-party server along with Qumulex, which is an open system. Qumulex will use a manufacturer's representative sales model and has already signed up 11 rep firms covering the United States (the initial target of the launch). The company has been spreading the word among integrators, too, first at the ISC West show last spring, when 98 integrators saw demonstrations of the system at a suite in the Palazzo. Another 48 integrators saw the system at ESX in Indianapolis in June. At the recent GSX show in Chicago, Qumulex had a booth on the show floor, where they scanned 450 badges that yielded 176 unique integrators. Entering the physical security market Qumulex just closed a second round of funding, which does not include any 'institutional' money Buckley estimates there are around 10,000 total security integrators in the United States that sell products similar to theirs at their price point. They are working to build their database to reach out to those integrators. (Exacq had more than 4,500 dealer/integrators before it was sold to Tyco/Johnson Controls.) Qumulex is the third company to enter the physical security market by the same team that launched two other successful startups in the last 20 years: Exacq Technologies (sold to Tyco in 2013) and Integral Technologies (sold to Andover Controls in 2000). Both previous companies were built around a need to help the integrator community transition to newer technologies. Qumulex just closed a second round of funding, which does not include any 'institutional' money. The first round of investment involved only the founders, and the second round added some 'angel' investors to the mix. The funding allows more flexibility and control over the company's timeline and the evolution of the product's feature set, free of outside mandates, says Buckley.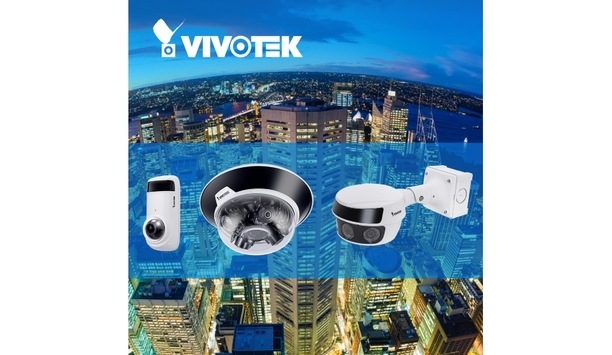 VIVOTEK launches three panoramic and multi-sensor cameras to enhance operational efficiency
Building on the product campaign of 'See More in Smarter Ways', VIVOTEK, the IP surveillance solution provider, launches 3 new panoramic and multi-sensor cameras, the CC9381-HV, MS9321-EHV, and MA9322-EHTV. These three cameras feature H.265 plus VIVOTEK's Smart Stream III video compression technology, WDR Pro, outdoor-certificated housing, and they are all safeguarded by Trend Micro IoT Security. Each is specially designed for versatile applications with different numbers of sensors, vertical fields of view (FOV), and IR distances, allowing users to increase their operational efficiency through a single camera. Panoramic network cameras We always think about how to make our products better with new feature upgrades or new designs" "To meet ever-changing user demands, we always think about how to make our products better with new feature upgrades or new designs." said Shengfu Cheng, Director of Product Development Division, VIVOTEK Inc. "Our new panoramic cameras fit into any type of scenario and they are also unique with a different size and shape. In addition, they provide benefits beyond the basics, including the reduction of network cables, camera licenses, and maintenance costs." Of the 180-degree panoramic network cameras, VIVOTEK's CC9381-HV features a compact design that nonetheless provides 5-megapixel resolution and offers a 120-degree vertical field of view. 15-meter IR illuminators further enhance the camera and make it suitable for a wide array of both indoor and outdoor environments, such as boutiques, convenience stores, banks, schools and homes. Multi-adjustable sensor dome camera The MS9321-EHV applies the brand-new Robocop design with a built-in sunshield that sleekly covers four 5-megapixel sensors in 65-degree vertical field of view. It also supports IR illuminators effective up to 30 meters. Moreover, it is equipped with the video alignment feature, enabling users to experience a seamlessly stitched 180-degree horizontal view with superior details. Last but not the least, VIVOTEK launches its new generation multi-adjustable sensor dome camera, the MA9322-EHTV. Featuring four independent 5-megapixel CMOS sensors with 3.7 to 7.7 mm motorised-focus lenses and 30-meter IR illuminators, the MA9322-EHTV allows users to simultaneously view four different areas while occupying only a single IP address. Taken in total, the above features advance these new cameras beyond the current field of surveillance cameras to continue VIVOTEK's campaign of 'See More in Smarter Ways.'
Featured white papers
A blind spot in governance, risk and compliance
Download
H.265 High Efficiency Coding: Video compression for security applications
Download
How to overcome the storage challenges of adopting surveillance AI
Download