Bosch CCTV Cables & Cable Assemblies
(10)
Browse CCTV Cables & Cable Assemblies
Cable & cable assembly products updated recently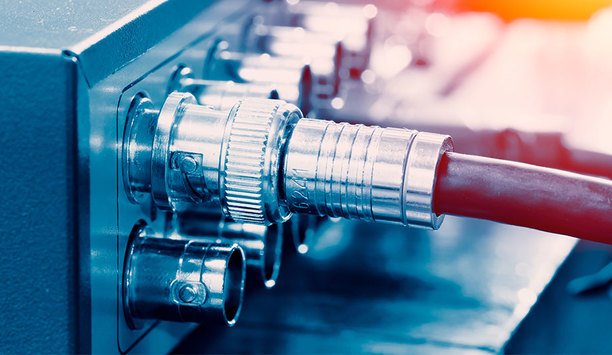 HD over Coax provides cost-effective video surveillance upgrade
According to IHS Market, it is estimated that there are over 60 million security cameras in the United States, and other reports say these cameras capture more than four billion hours of footage per week. Over the last decade, IP camera technology has dominated the conversation as it has provided users with a broad offering of enhanced image quality and features. With a large percentage of existing security systems relying on analogue, many end users looking for high definition (HD) video quality have been forced to take on a complete system overhaul. Infrastructure overhaul for HD video To make the switch, customers would need to change everything, from cameras to hardware to wiring– not to mention the lengthy installation process that would ensue. IP cameras also require higher Internet speeds and more cloud space. Whether constrained by budget, bandwidth or storage, many end users have been unable to adopt this new video surveillance method.Thanks to technological advancements within the security industry, HD over Coax offers a viable solution for integrators and end users alike Thanks to technological advancements within the security industry, HD over Coax offers a viable solution for integrators and end users alike. By utilising the current Coaxial cables, this offering yields high definition video, while requiring minimal infrastructure changes and is an optimal surveillance choice for security customers. Plus, with new advancements and updates being made frequently to this technology, there is a solution for every security need. The enhanced alternative of HD over Coax has been warmly welcomed in the security industry, thanks to its simple solutions and ever-evolving features. Many new analogue HD cameras are "plug and play," able to connect directly to existing Coaxial cables. This eliminates the need for a complete system change, creating cost-savings for the end user and an enhanced video quality offering. Easy solutions for HD video As a result, integrators can cost-effectively upgrade their customer's surveillance solution while using their legacy infrastructure, making it an attractive option for end users and an easy sell for dealers. Latency in video is another common issue with network-based camera systems, where even the slightest delay in video surveillance can hinder security response HD over Coax cameras themselves are always expanding and evolving to meet a wide array of security needs. With the introduction of fisheye and multi-sensor cameras, users now have a multitude of coverage options, not to mention the introduction of 4K bringing resolution options to the same level as IP. Some newer technologies are even touting 4K cameras paired with 4K digital video recorders (DVRs) made specifically for analogue systems. Longer cables grant transmission for up to 1600 feet, double the distance of standard analogue solutions, and triple that of IP systems. This single cable is able to transmit both HD video and audio. Recently, broadcast quality audio over Coax has become available in limited models, a substantial improvement over older analogue technology, which was unable to transmit audio. Stopping video delay Latency in video is another common issue with network-based camera systems. Even the slightest delay in video surveillance can hinder security response. IP cameras are forced to compress and packetise their video for transmission. The outcome of this is a reduced number of images per video, which in turn causes delay. HD over Coax on the other hand, delivers an unlimited amount of HD images in real time, with smooth motion and impressive clarity. Additionally, the point-to-point transmission delivers uncompressed video free of lag. Another touted benefit is that, unlike IP networked cameras, analogue systems provide a more secure video transmission. With so much sensitive information housed on a businesses' network, adding another point of network access through an IP camera can create concerns for cyber security risks. HD over Coax delivers an unlimited amount of HD images in real time, with smooth motion and impressive clarity Preventing network hacking With HD over Coax, the physical connections between the camera and DVR prevent network hacking. By keeping the video surveillance system offline, security professionals are able to direct their attention to the physical threats at hand, rather than having to focus on deterring cyber security risks. One of the primary difficulties of deploying HD video solutions is the fact that many older systems utilise a wide variety of HD standards and platforms. To make matters more complicated, after HD over Coax was brought to market, manufacturers raced to create their own version of this technology. Today, the most popular proprietary standards are HD-CVI, HD-TVI and AHD. However, integrators and customers found that attempting to manage multiple HD technologies proved to be near impossible.Integrators and customers found that attempting to manage multiple HD technologies proved to be near impossible Diversifying surveillance through one DVR To combat these issues, manufacturers have introduced products with more flexibility to their portfolios. One example of this is the penta-brid DVR which grants the ability to seamlessly integrate multiple technologies deployed across one application. This means that systems with diverse camera brands and technologies, such as a mix of HD-CVI, HD-TVI, AHD, analogue or IP, can be connected through one DVR. For many end users with legacy analogue systems, penta-brid DVRs give them greater freedom to choose between a variety of solutions, rather than being limited to one option. With video resolution increasing, the space needed to store the footage is similarly rising. Penta-brid technology has been able to adapt to these evolving needs, giving users ample storage space to house the HD and 4K surveillance video with some of the newest models including H.265 compression. HD casino surveillance made simple For casinos, HD images are critical for identifying unauthorised personnel and unlawful behaviours to create a safe environment for guests and staff While HD over Coax is beneficial to many end users and integrators, those in the casino and hospitality markets find it crucial. With a combination of high profile guests, large amounts of cash on hand, constant crowds and strict industry regulations, reliable video surveillance is a must. Deploying new IP systems comes at a stiff price. When looking to upgrade their video surveillance, casinos must also be mindful of the installation process. When moving to an IP-based system, ripping out old wires and replacing them with new is the standard practice. This practice can be both disruptive and costly, not to mention gaming regulations require casino activities be monitored at all times so a complete system shutdown would result in revenue loss. This cost can be hard to justify, especially when the current legacy analogue system remains in working condition with only the lower image resolution to date it. For these scenarios, the most cost-effective option is to leverage the legacy infrastructure, replace the existing cameras with new devices, and reap the benefits that HD video has to offer without any lapse in security. For casinos, HD images are critical for identifying unauthorised personnel and unlawful behaviours to create a safe environment for guests and staff. HD over Coax cameras now offer the same resolution as IP cameras with a plug and play approach, that cuts down on expense without sacrificing quality. For businesses and applications that are unable to adopt IP technology, whether it be cost or time prohibitive, HD over Coax now features most of the same benefits IP has to offer without breaking the bank. By providing clear images in real time, maximising existing infrastructure, and affording cyber security benefits, HD over Coax provides an attractive solution for many end users and integrators.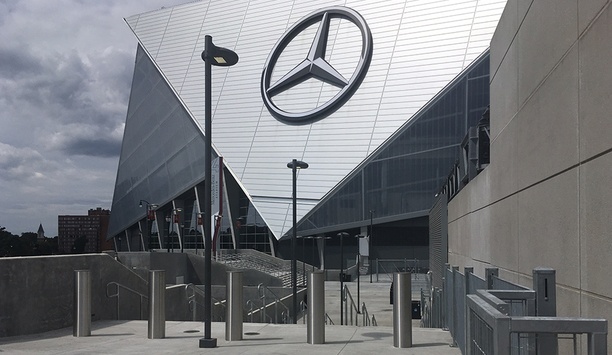 How Atlanta's new Mercedes-Benz Stadium sets the standard for protection against vehicle attacks
Atlanta's new $1.5 billion stadium, home to the NFL Atlanta Falcons football team and MLS Atlanta United football club and site of the recent NCAA national college football championship, is protecting fans, personnel and athletes from terrorists and errant drivers from using vehicles as weapons. While the threat of terrorists planning to attack soft targets, such as stadiums increases, stadium security professionals, such as those at the new Mercedes-Benz Stadium, must look for the weak points throughout their facilities to determine where fanatics are most likely assailing. Taking their cue from hard target attacks, they and other stadium management understand that the use of vehicles, either to carry the people that will carry out the attack or act as the bomb itself, is a very real threat. New system, safer pedestrians Installed by Tusco, using Delta Scientific perimeter protection products, the new access system includes four DSC501 barriers, five DSC720 bollards, 39 DSC2000 barriers and 59 DSC680 fixed bollards. "We are very experienced with installing Delta equipment," relates Brent Martina, President of Tusco. "Mercedes-Benz Stadium was very particular about their security needs and protocols and requested a customised sequence of operations for their security equipment. While the threat of terrorists planning to attack soft targets increases, stadium security professionals must look for the weak points throughout their facilities "Delta Scientific's products and experienced engineers made them the obvious choice in meeting both the high quality and technical standards required to integrate with the stadium's sophisticated security system. It was crucial to have a reliable team in place as we received a very compressed schedule to get everything complete by the first football game and, therefore, had no room for errors." Because of long, straight approaches to some access points, stadiums oftentimes need to deploy high performance barriers. DSC501 barriers were used at main entrances where players and VIPs, among others, enter with their cars. Preventing attacks before they happen The DSC501 is the only K54-certified retractable vehicle barricade in the world. Set in a foundation only 18 inches deep, it will survive and operate after a 5.4-million-foot pound impact. That's equivalent to a 65,000-pound truck hitting it at 50 mph. Stopping the truck or car dead in its tracks, the DSC501 protects against a "second hit" risk from a second vehicle. The stadium preferred installing these barricades in a more industrial look, wanting them to be "seen." Five retractable DSC720 bollards were used at the pedestrian entry areas. This is Delta's highest crash rated bollard, stopping a 15,000-pound vehicle at 50 mph. The bollard will stop and destroy much larger vehicles than those tested at very high velocities. The DSC720 is 35 inches tall and 15 inches wide. At Mercedes-Benz Stadium, the bollards feature brushed stainless-steel sleeves. Oftentimes, the ground below the access points are filled with cables, wires, pipes and other infrastructure products. As a result, typical, below ground installed traffic bollards, barriers and barricades cannot be used because these infrastructure products are too close to the surface. The solution is to use surface-mounted and shallow foundation barricades and barriers. This isn't the only stadium using Delta equipment to protect staff and attendees from vehicle harm - Levi's Stadium in San Francisco is a well-known user Delivery entrances are weaknesses At the same time, for some reason, delivery entrances never seem to be as secured as the main entrances to the stadium. With delivery vehicles coming and going, delivery entrances need a solution that lets delivery vehicles enter and exit but stop unauthorised vehicles from entering at all. At the loading docks, 39 of Delta's fastest, smallest and shallowest foundation barricades were implemented. Chosen especially for high speed applications and ease of installation, the cost effective DSC2000 barrier is K12 crash-certified with no penetration, meaning it will stop a 15,000-pound vehicle traveling 50 mph dead in its tracks. The ten-inch shallow foundation also reduces installation complexity, time, materials and corresponding costs. Lastly, 50 DSC680 shallow foundation fixed bollards with stainless steel sleeves protect pedestrian areas. They secure any unprotected locations where vehicle bombers and errant drivers have no obstacles. Versus cement barriers such as posts and pots, many organisations prefer fixed-post bollards for several reasons. Terrorists typically don't go where they see barricades, so placing them wherever possible attacks can happen reduces security risks dramatically That's because, when hit, cement posts and pots can explode, literally spreading shrapnel throughout the crowd, potentially creating numerous injuries. Shallow foundation bollards can be installed within sidewalks or on top of concrete deck truss bridges as well as conform to the inclines and turns of a locale. They also meet the 1-metre clearance regulations mandated by the Americans with Disabilities Act (ADA). The fixed bollard, which does not go up and down, provides a significant blocking device solution that continues to challenge security directors faced with threats such as stopping a vehicle from ploughing into the stadium's inner perimeter. They let a facility manager meet a long-standing challenge - how to easily install bollards on shallow substrates, including those that are not level or have turns. No longer do locations, such as curves on hills, the upper levels of parking structures and other unprotected locales have to rely on unsightly 'make-do' solutions to stop car bombers or wayward drivers. One of the world's most secure "Delayed by roof issues, the Mercedes-Benz Stadium challenged us with a condensed schedule to provide one of the world's most secure vehicle access systems," avows Martina. "I'm proud to say that our team completed the work on time and walked away from the project with another pleased client." This isn't the only stadium using Delta equipment to protect staff and attendees from vehicle harm. Among many, Penn State and Purdue as well as Levi's Stadium in San Francisco (49ers) are well-known users. Unfortunately, most procurement offices won't allow vendors to announce their purchases. This is too bad since terrorists typically won't go where they know barricades are deployed, reducing security risks dramatically. Leading universities, including six of the Associated Press (AP) top-10 rated 2018 pre-season football schools, also stayed one step ahead of terrorists and errant drivers this year on their campuses by identifying vulnerable areas and securing them within minutes with Delta MP5000 temporary, portable barriers. These mobile deployable vehicle crash barriers carry a K8 rating (M40 ASTM rating), stopping 7.5-ton vehicles traveling 40 mph. Terrorists typically don't go where they see barricades, so placing them wherever possible attacks can happen reduces security risks dramatically. Today, there is little excuse for a major stadium to suffer an attack which uses a vehicle to break through the perimeter. Whatever the weakness a terrorist thinks can be exploited, there is a type of bollard, barricade or barrier to stop him, yet let authorised people through.
Surge protection for security installations: 2017 saw increased investment
In 2017, DITEK saw how power surges from the many natural disasters that took place damaged many businesses. In a natural disaster, or even everyday business operations, a facility's entire investment in security, life safety and surveillance systems technology can be disabled or rendered useless in a few seconds. Surge protection solutions can mitigate those risks and protect security investments. Proactive approach to risk mitigation Throughout 2017, we also witnessed a change in how enterprises view surge protection, which included how investments are being made in surge protection to protect valuable security, life safety and surveillance systems, while also reducing downtime, manpower costs, liability vulnerabilities, and possibly compliance issues that can force businesses to actually cease operations. Effective security management is about mitigating risks. But risks cannot be mitigated without a proactive approach. Enterprises and integrators, who take the time to assess risk and to develop a strategy to incorporate effective detection, deter and response criteria to protect physical assets will be successful in 2018. 2018 and beyond That strategy includes designing surge protection into new security systems, while also adding surge protection to existing systems. Enterprises and security integrators who implement a surge protection strategy during security planning processes – or after – will be exercising prevention and mitigation, and they will be successful in 2018 and beyond. Surge protection devices have an untapped potential for enterprise surveillance and security systems In 2017, Ditek continued to offer security end users a solid surge protection solution. We also successfully educated system integrators, who are seeking value-added products or services to incorporate into their portfolios, on the importance of surge protection devices. Educating security integrators We believe that surge protection devices have an untapped potential for enterprise video surveillance and security systems, because they can and do meet safety and security challenges that have been rarely identified in the past. We are looking forward to 2018, when we will continue to develop new surge protection products – including a new product engineered to protect up to twelve individual fuel dispensers, which is critical to the financial operation of convenience stores. We will also continue to educate security integrators about the importance of including surge protection in the design/build RFP, to not only secure an enterprise's valuable security equipment, but also to help integrators to differentiate their capabilities and knowledge from the competition.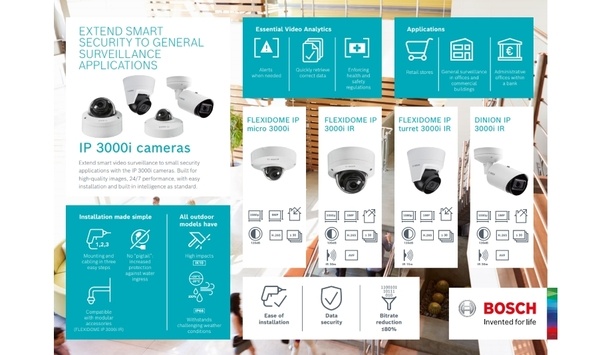 Bosch launches IP 3000i cameras to provide cost-effective video surveillance solution to its customers
IP 3000i cameras offer something that the market has never seen before in such competitively-priced cameras; built-in Essential Video Analytics as standard. It opens up new possibilities for IoT applications and smart data capture that help to improve security and even go beyond it with video analytics features such as detecting blocked emergency exits or queue notification. Smart solutions that until now, have not been available to customers looking for a cost-effective video surveillance solution. Advanced intrusion detection Previously, built-in intelligence was only available from the IP 4000i range and above. But, true to our philosophy of offering intelligent systems for everyone, applications suitable for such cameras can now also benefit from solutions that go beyond security and obtain valuable data for business intelligence. The IP 3000i portfolio includes a range of four form factors that are highly affordable Essential Video Analytics is perfectly suited to these smaller applications because it can be used for advanced intrusion detection such as identifying a person entering a pre-defined field, loitering, or leaving an object behind. Another use case for Essential Video Analytics is it can be used to enforce detected blocked exits or analyse behaviour including people counting which can be used to improve customer service. So in addition to a competitive price tag, IP 3000i cameras add even more value for businesses. Everyday surveillance in standalone installations The IP 3000i portfolio includes a range of four form factors that are highly affordable. It offers complete flexibility for everyday surveillance in standalone installations such as small retail stores or for general surveillance in commercial buildings, offices and banks. Even general security applications rely on excellent image quality to safeguard people, premises, and property. With this in mind, Bosch IP 3000i cameras offer resolutions from 1080p up to 5MP, up to 30 fps and a High Dynamic Range of 120dB. The outdoor models also have built-in infrared as standard, enabling them to capture high-quality images – even in complete darkness. The FLEXIDOME IP turret camera also has this infrared feature for indoor surveillance. Providing greater protection One of the key advantages of choosing Bosch security cameras is ease of installation. The IP 3000i cameras are no exception. Mounting and cabling for these cameras are split into three easy steps, eliminating the need to juggle the camera and power tools and making the whole process significantly easier. IP 3000i cameras can easily be combined with DIVAR hybrid and network units for a plug and play solution The mini dome and turret versions come with a new mounting plate that helps to achieve this. The bullet base already behaves as a mounting plate and the micro-dome is directly mounted. The FLEXIDOME IP 3000i IR is also compatible with our modular accessories. Also, the 'pigtail' on all form factors has been replaced with cable management that enables clean, streamlined installation through a grommet with a smaller hole to provide greater protection against water ingress. Video security solution An RJ45 connector can be threaded through the grommet using a special tool bundled with every camera. This eliminates the need for installers to terminate the RJ45 cable during mounting. Finally, should a complete video security solution be required, IP 3000i cameras can easily be combined with DIVAR hybrid and network units for a plug and play solution. IP 3000i cameras offer Intelligent Dynamic Noise Reduction and intelligent streaming, combined with H.265 video compression. Depending on the content of the scene, this reduces bitrate by up to 80%. It helps to keep video data manageable, while substantially reducing network strain and storage requirements – all without compromising the quality of the video being captured. In addition, like all Bosch network cameras, the IP 3000i models are designed with various hardware and software measures to keep video data secure, including a built-in Trusted Platform Module to safeguard encryption keys.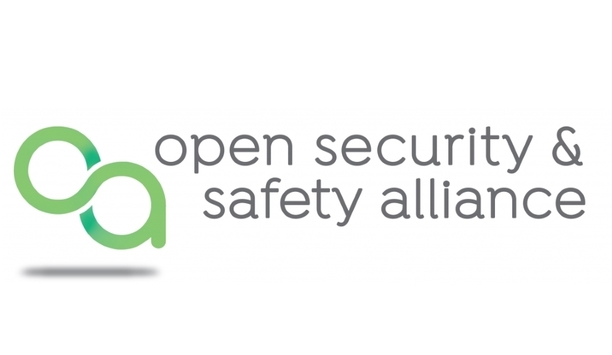 Open Security & Safety Alliance celebrates its 1st anniversary in the security industry
The Open Security & Safety Alliance (OSSA), an industry body comprised of leaders, influencers and innovative organisations from all facets within the security, safety and building automation space, celebrates its one-year anniversary. Within its first 12 months, OSSA attracted 30+ members ranging from device manufacturers, software developers and system integrators to distributors and system on a chip (SoC) companies – helping lay the groundwork for improved security, safety, building automation and business intelligence solutions. Open security and safety ecosystem We're truly pleased at the progress achieved in just our first year by establishing an open security and safety ecosystem" "Through OSSA, we have competing and complementary institutions reaching across aisles and stepping outside of their brands to work together to push our whole industry into a new, more prosperous and efficient direction," said Johan Jubbega, President, Open Security & Safety Alliance. "We're truly pleased at the progress achieved in just our first year by establishing an open security and safety ecosystem comprised of 30+ renown companies, and having a market-changing digital marketplace and first commercially available video security camera offerings underway for year two as the Alliance continues to provide guidance and interpretation of common standards and specifications to promote more intelligent, productive solutions for users." Operation and maintenance of products Currently, security and safety solutions are fragmented and there is no collaborative approach to systems working together for bigger-picture success. Large amounts of data are left untapped in siloed systems that through cooperation can instead be utilised for better living, safety and security purposes. OSSA's mission is to work with market players to all start from the same 'recipe' when it comes to the development, deployment, operation and maintenance of products, software and services. The Alliance's vision is that the majority of the security and safety industry works with a common, vendor-agnostic operating system (OS) and IoT infrastructure – and agrees to implement or adhere to common approaches defined for common challenges like data security, privacy, product performance and easy consumption of data across multiple solutions. Collaborative digital marketplace They also started to define the common approaches and establishment of a shared IoT infrastructure This will substantially fuel usability and trust when it comes to security and safety solutions that are built on the foundations set forth by OSSA. From there, companies can differentiate through apps by way of a collaborative digital marketplace – similar to how we all access/download/use applications between an app store and our smart phones and other digital devices. Already within its first year, OSSA member companies created the first common Technology Stack specification including the definition of a common operating system for video security devices. They also started to define the common approaches and establishment of a shared IoT infrastructure, including a digital marketplace. This framework allows the trapped – and mostly unused – data captured by any brand of device to be unleashed and available for good purpose. It also reduces friction when conceiving, deploying and maintaining security and safety devices, systems and settings and inspires innovation by opening the doors to data interpretation and possibilities. This platform revolution that OSSA envisions will benefit everyone involved. Significant outputs from Alliance workgroups Significant outputs from Alliance workgroups over the past 12 months include: Documentation of a common Technology Stack including the definition of a common vendor-agnostic OS. First description of a common market approach to data security and privacy. OSSA member Security and Safety Things GmbH (SAST) realised a first version of its OS as set forth in the common Technology Stack defined by OSSA – enabling the creation of prototype cameras. Together with SAST's first open app store for security cameras, various innovative applications were showcased this year from ISC West 2019, IFSEC 2019 and GSX 2019. The commercial launch of the platform is planned for Q1 2020. OSSA members fulfilled their first prototype cameras based on the commonly defined Technology Stack and OS, and showcased them throughout 2019 at ISC West, IFSEC and last week from GSX. Change for the betterment of the industry The Open Security & Safety Alliance's five founding companies – Bosch Building Technologies, Hanwha Techwin, Milestone Systems, Pelco™ and VIVOTEK Inc – are joined by 25+ other inventive international players that currently comprise the OSSA member roster. The Alliance is designed to include everyone and offers membership levels to meet the needs of companies big or small. Benefits of joining OSSA include access to the Alliance framework and the ability to connect, discuss, influence and collaborate with other Alliance members to steer change for the betterment of the industry.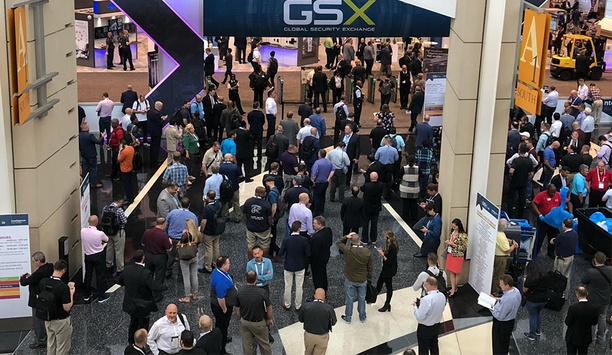 GSX 2019 Day Two Review: From individual products to the 'big picture'
One of the common characteristics of trade shows is booths with walls and walls of new products. Sometimes exhibitors seem intent on displaying everything in their portfolio, even though the displays appear cluttered and may not be welcoming. In an age of system sales, in particular, the emphasis on products can seem off kilter. Discussions with exhibitors at this year's GSX show reveal a new awareness of the need for less cluttered booths, but the equipment walls persist. Here's a review of Day 2 from the show floor. Allegion embrace more open booth design At GSX 2019, Allegion is among the exhibitors embracing a new, more open booth design that encourages engagement with customers and puts less emphasis on product displays. Discussions at the Allegion booth have centred around the value proposition and lower complexity of network-connected access control systems. The approach has been gaining a higher profile at Allegion since the company acquired Isonas, whose system configuration involves a reader-controller connected to the network via power-over-Ethernet cable. "Customers are also asking about Bluetooth technology and mobile applications," said Jonathan Mooney, Allegion sales leader. Allegion is looking to deploy the Isonas software in other products in their portfolio; it will be offered in the range of Schlage wireless locks by the middle of 2020.The benefit of the cloud and network is to remove a lot of complexity and unnecessary costs for access control" "The benefit of the cloud and network is to remove a lot of complexity and unnecessary costs for access control," said Mooney. Bosch offer complete security solution Bosch is introducing 55 new products at GSX 2019, but when it comes down to it, the company's overarching message is not about individual products but about how they can be combined into a larger system. "At the end of the day, the message from Bosch is 'how do I create a complete security solution?'" said Paul Garms, Bosch Director, Regional Marketing Security. "That's what we are trying to demonstrate: How do all these things integrate?" Most of interest to attendees are actual demonstrations, which are a unique aspect of the trade show experience. "It's nice at a show where we can really demonstrate what we are talking about when we say 'integrated solution,'" said Garms. "And people can say, 'oh yeah, if I trip this video analytic, the speaker will warn me I am approaching a restricted area.' Or, when the manager signs in on the intrusion panel, now the associate can access a door he wasn't able to before. It's that integration and the complete solution that resonates. People are also interested in new products. At a show, they like to see them in operation." At the Bosch booth, there is a big wall that illustrates some integration possibilities. An array of cameras was among the 55 new products introduced by Bosch, which also emphasised systems. Machine learning and advanced video analytics One implementation featured on the wall is Bosch's Camera Trainer machine learning system. The system can "train" a camera to recognise a car in a parking lot, for example. Among the new Bosch products is the Autodome 7000i, the next generation of a best-selling camera, now with H.265 encoding and analytics such as line crossing. There is also an outdoor panoramic camera that is adjustable to 180-degree or 360-degree views. The new, less expensive 3000i series cameras provide an affordable option with edge analytics and Bosch's data security protection included. Integration from Honeywell as well as 'the bigger picture' At Honeywell Security Group, Senior Product Manager G. Eric Green said the show seems to be much better attended than last year, "and we have had a lot of interest in our products." Even end-user attendees typical of the GSX show are interested in the details of technology, as well as "the bigger picture," commented Green. "Some of our booth visitors want to get into the weeds," he said. "They say they want this piece of hardware. But they also also interested in the big picture. How things are interacting is very important." Honeywell announced the 30 Series IP cameras, which can be used as part of video systems that comply with National Defense Authorization Act Section 889" "Most customers have installed products from other vendors that they expect us to work with. So integration is always at the top of the list. Can you work with these guys? Do you have an API? Do you support this piece of equipment? We always hear that a lot," said Green. "There are customers who want best-in-breed products, but they're not necessarily concerned about that coming from one manufacturer," he said. "Other customers want 'one throat to choke.' When something goes wrong, they don't want any finger-pointing." Web-based security console and frictionless access control Honeywell is showing a beta version of its Pro-Watch 5.0 product, which is coming out in Q1 next year. It is an integrated security console that provides a map view of access control, video management, intrusion and other third party systems. The web-based platform offers access to each element, all controlled by permissions. "We are also building in an incident workflow engine that allows an operator to see exactly what steps he should take when something occurs as defined by the supervisor or a security director," said Green. "It can literally walk you through, and it is completely freeform. Whatever you want it to say, it will say. This works in conjunction with access control, video, and all the things we talk to." The Honeywell booth was a busy place on day two of GSX 2019 Another new Honeywell product is the OmniAssure Touch reader, a "frictionless" device that can read a credential off a smart phone in a user's pocket. The user merely touches the reader, and it scans the area for a nearby mobile device that is authorised, and you can walk through the door. Honeywell also announced the 30 Series IP cameras, which are encrypted and can be used as part of video systems that comply with National Defense Authorization Act Section 889. They are made in Taiwan. Arcules' cloud security solution "There are fewer people here at GSX 2019, but we have seen a lot of really big companies looking for a cloud service," said Andreas Pettersson, CEO of cloud video company Arcules. At previous shows, questions about the cloud often seemed out of curiosity. Now, potential customers are more decisive: They say "we want to move to the cloud." Pettersson theorised that concerns about a possible weakening economy may prompt some companies to avoid the large capital expenditure of procuring a new on-premise system and instead opt for the minimal investment needed for a cloud system. Monthly operating expenses of a cloud system are also predictable and more easily managed, said Pettersson.At previous shows, questions about the cloud often seemed out of curiosity. Now, potential customers are more decisive Arcules is proactive on the subject of cybersecurity and has a two-page handout that summarises the cybersecurity advantages of their system. They are eager to talk about cybersecurity as it relates to cloud systems, said Pettersson. He said that, in his experience, on-premise systems tend to have more cybersecurity issues, whether because ports are left open or a firewall is implemented incorrectly. Users may also seek to bypass the firewall — a dangerous practice that is not an option with cloud systems. Security patches may not have been implemented; in a cloud system, such updates are pushed out automatically. The recurring monthly revenue (RMR) aspect of cloud systems are a windfall to integrators who embrace the cloud. "One integrator said he went on vacation for the first time in years because he had the extra money coming in," said Pettersson. Control room integration from Vistacom "We're still fairly new to GSX, as our first show was 5 years ago, but what we have noticed is that the show continues to attract valuable attendees and drive critical conversations around what companies like ours must bring to the table in order to be successful in this space," said Dan Gundry, Director of Sales and Marketing, Vistacom. "We've had so many chances to learn from and share with potential customers and partners, and as a result, we continue to forge great relationships." Vistacom is highlighting its control room integration and the value enterprise organisations can gain from implementing one in their facility. The company works alongside end-user customers and security integrators to build a command centre space, taking into account video wall display technology, operator consoles and furniture, audio and lighting considerations, as well as temperature and more, in an effort to optimise these centres. Stay tuned for the full GSX 2019 show review.
Featured white papers
A blind spot in governance, risk and compliance
Download
H.265 High Efficiency Coding: Video compression for security applications
Download
How to overcome the storage challenges of adopting surveillance AI
Download