Jacksons Security Bollards
(1)
Bollard products updated recently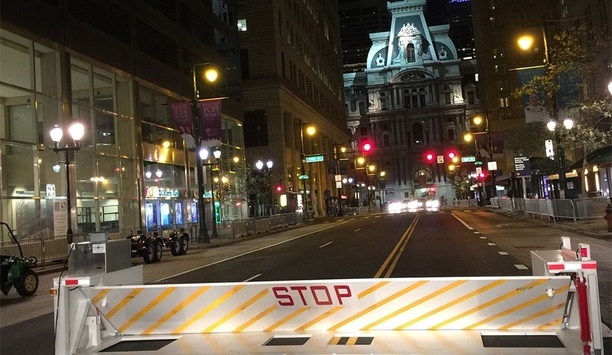 3 key security tips for public event planners
Public spaces in cities and suburbs are important places for community development and promoting outdoor recreation. These areas may include main streets, parks, promenades, band shells and fields. Such locations are often utilised by public event planners for community activities, including summer festivals, wintertime ice skating rink installations, music concerts and art fairs. As the year drew to a close, holiday and Christmas markets as well as major New Year's Eve events, presented cities with constant public event security needs. The public nature of these events increases risks of incidents with high-speed vehicles that put attendees in danger. Fortunately, there are three ways for public space managers to prevent casualty-causing collisions and further promote the use of local public areas. Developing an effective action plan When strategising how to react to an alert, think about what time of the year and time of day the event is occurring It is important to have a plan developed before an incident or accident occurs. Warning systems, utilising doppler radar and digital loop technologies, alert guards to abnormal vehicle velocity changes in the surrounding area. Managers of public areas should organise a meeting with public safety authorities and local agencies to discuss what must immediately occur when a high-speed vehicle is approaching a public event. When strategising how to react to an alert, think about what time of the year and time of day the event is occurring. Having such a reaction plan in place combines technology and strategic planning to ensure everyone is on the same page to effectively target a threat and promote overall event safety. Securing public areas Ideally, there will be no need to implement a well-conceived action plan. After all, taking preventive measures to secure public areas where events take place is important to keep people safe from accidental vehicle collisions and intentional attacks. Protect attendees by clearly separating pedestrian and vehicle locations using security devices such as – Barricades Portable barriers Bollards Install guard booths Avoid the risk of vandalism and theft, making sure people are safe when walking back to the cars at night by keeping parking areas illuminated with flood lights. Install guard booths with employees who monitor activity in the parking area and who are prepared to react if an alert is triggered. Furthermore, prevent accidental collisions by clearly marking the parking area with informative warning signs and using barricades to direct traffic. These three tips can be used by public area managers to promote security at the next community event. Additionally, the technologies used to secure an event can also be used as infrastructure for year-round security. Installing gates that shut when the public space is closed or using aesthetically pleasing bollards are steps any public area manager can take to promote community safety.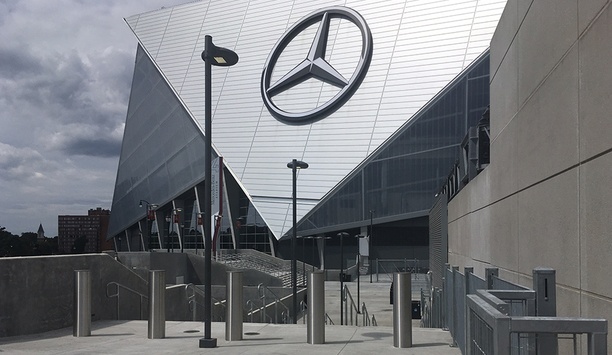 How Atlanta's new Mercedes-Benz Stadium sets the standard for protection against vehicle attacks
Atlanta's new $1.5 billion stadium, home to the NFL Atlanta Falcons football team and MLS Atlanta United football club and site of the recent NCAA national college football championship, is protecting fans, personnel and athletes from terrorists and errant drivers from using vehicles as weapons. While the threat of terrorists planning to attack soft targets, such as stadiums increases, stadium security professionals, such as those at the new Mercedes-Benz Stadium, must look for the weak points throughout their facilities to determine where fanatics are most likely assailing. Taking their cue from hard target attacks, they and other stadium management understand that the use of vehicles, either to carry the people that will carry out the attack or act as the bomb itself, is a very real threat. New system, safer pedestrians Installed by Tusco, using Delta Scientific perimeter protection products, the new access system includes four DSC501 barriers, five DSC720 bollards, 39 DSC2000 barriers and 59 DSC680 fixed bollards. "We are very experienced with installing Delta equipment," relates Brent Martina, President of Tusco. "Mercedes-Benz Stadium was very particular about their security needs and protocols and requested a customised sequence of operations for their security equipment. While the threat of terrorists planning to attack soft targets increases, stadium security professionals must look for the weak points throughout their facilities "Delta Scientific's products and experienced engineers made them the obvious choice in meeting both the high quality and technical standards required to integrate with the stadium's sophisticated security system. It was crucial to have a reliable team in place as we received a very compressed schedule to get everything complete by the first football game and, therefore, had no room for errors." Because of long, straight approaches to some access points, stadiums oftentimes need to deploy high performance barriers. DSC501 barriers were used at main entrances where players and VIPs, among others, enter with their cars. Preventing attacks before they happen The DSC501 is the only K54-certified retractable vehicle barricade in the world. Set in a foundation only 18 inches deep, it will survive and operate after a 5.4-million-foot pound impact. That's equivalent to a 65,000-pound truck hitting it at 50 mph. Stopping the truck or car dead in its tracks, the DSC501 protects against a "second hit" risk from a second vehicle. The stadium preferred installing these barricades in a more industrial look, wanting them to be "seen." Five retractable DSC720 bollards were used at the pedestrian entry areas. This is Delta's highest crash rated bollard, stopping a 15,000-pound vehicle at 50 mph. The bollard will stop and destroy much larger vehicles than those tested at very high velocities. The DSC720 is 35 inches tall and 15 inches wide. At Mercedes-Benz Stadium, the bollards feature brushed stainless-steel sleeves. Oftentimes, the ground below the access points are filled with cables, wires, pipes and other infrastructure products. As a result, typical, below ground installed traffic bollards, barriers and barricades cannot be used because these infrastructure products are too close to the surface. The solution is to use surface-mounted and shallow foundation barricades and barriers. This isn't the only stadium using Delta equipment to protect staff and attendees from vehicle harm - Levi's Stadium in San Francisco is a well-known user Delivery entrances are weaknesses At the same time, for some reason, delivery entrances never seem to be as secured as the main entrances to the stadium. With delivery vehicles coming and going, delivery entrances need a solution that lets delivery vehicles enter and exit but stop unauthorised vehicles from entering at all. At the loading docks, 39 of Delta's fastest, smallest and shallowest foundation barricades were implemented. Chosen especially for high speed applications and ease of installation, the cost effective DSC2000 barrier is K12 crash-certified with no penetration, meaning it will stop a 15,000-pound vehicle traveling 50 mph dead in its tracks. The ten-inch shallow foundation also reduces installation complexity, time, materials and corresponding costs. Lastly, 50 DSC680 shallow foundation fixed bollards with stainless steel sleeves protect pedestrian areas. They secure any unprotected locations where vehicle bombers and errant drivers have no obstacles. Versus cement barriers such as posts and pots, many organisations prefer fixed-post bollards for several reasons. Terrorists typically don't go where they see barricades, so placing them wherever possible attacks can happen reduces security risks dramatically That's because, when hit, cement posts and pots can explode, literally spreading shrapnel throughout the crowd, potentially creating numerous injuries. Shallow foundation bollards can be installed within sidewalks or on top of concrete deck truss bridges as well as conform to the inclines and turns of a locale. They also meet the 1-metre clearance regulations mandated by the Americans with Disabilities Act (ADA). The fixed bollard, which does not go up and down, provides a significant blocking device solution that continues to challenge security directors faced with threats such as stopping a vehicle from ploughing into the stadium's inner perimeter. They let a facility manager meet a long-standing challenge - how to easily install bollards on shallow substrates, including those that are not level or have turns. No longer do locations, such as curves on hills, the upper levels of parking structures and other unprotected locales have to rely on unsightly 'make-do' solutions to stop car bombers or wayward drivers. One of the world's most secure "Delayed by roof issues, the Mercedes-Benz Stadium challenged us with a condensed schedule to provide one of the world's most secure vehicle access systems," avows Martina. "I'm proud to say that our team completed the work on time and walked away from the project with another pleased client." This isn't the only stadium using Delta equipment to protect staff and attendees from vehicle harm. Among many, Penn State and Purdue as well as Levi's Stadium in San Francisco (49ers) are well-known users. Unfortunately, most procurement offices won't allow vendors to announce their purchases. This is too bad since terrorists typically won't go where they know barricades are deployed, reducing security risks dramatically. Leading universities, including six of the Associated Press (AP) top-10 rated 2018 pre-season football schools, also stayed one step ahead of terrorists and errant drivers this year on their campuses by identifying vulnerable areas and securing them within minutes with Delta MP5000 temporary, portable barriers. These mobile deployable vehicle crash barriers carry a K8 rating (M40 ASTM rating), stopping 7.5-ton vehicles traveling 40 mph. Terrorists typically don't go where they see barricades, so placing them wherever possible attacks can happen reduces security risks dramatically. Today, there is little excuse for a major stadium to suffer an attack which uses a vehicle to break through the perimeter. Whatever the weakness a terrorist thinks can be exploited, there is a type of bollard, barricade or barrier to stop him, yet let authorised people through.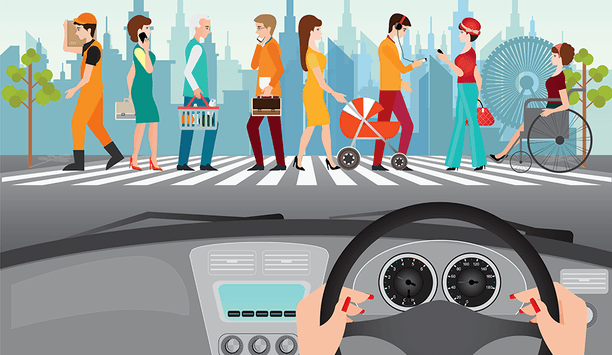 2017 security trends: Lone wolf terror encourages vehicle access control system installations
With the changing "lone wolf" style of terrorism, there will be a trend toward many more installations of vehicle access control systems and smaller numbers of units. Where a university, military base or airport might have 20-plus systems scattered among its grounds, there will be a growing number of smaller applications needing one, two or three systems. These will include customers such as primary and secondary education facilities; pedestrian locations such as shopping centres, concert grounds and fairs; hospitals and other venues where pedestrians come together both daily or temporarily. Defending against vehicle attack The Middle East is a particular hotbed for increased security measures for explosive-laden vehicles. Many soft targets in the Middle East have also been adding anti-terrorist, crash-resistant barriers, barricades and bollards. This has been also true in Europe while Southeast Asia is coming on strong. With so many more such systems being ordered, buyers will need to become more aware of their supplier's customer service and technical support. The market could be faced with an upcoming slew of cut-throat, unscrupulous operators providing shoddy equipment and dangerous installations that take advantage of buyers who don't understand what is truly needed to defend against vehicle attack. Importance of certified vehicle barriers This time last year, we projected that the use of vehicles as weapons to mow down pedestrians, such as occurred in Nice (France), would probably impact greater sales of Delta portable crash-rated barricades. Although it was announced by ISIS that their followers should undertake more of these attacks, we don't think anyone anticipated the numbers of such atrocities we would see, the latest (as of this writing) the assault on the bike path in New York City. The largest customers around the world have been law enforcement agencies and municipalities. Security specialists needto be aware of vehicle threats wherever people are gathered Last year, we also warned that many organisations, in order to save money, were purchasing non-certified (non-rated) vehicles access control systems with less structural safety than those provided by certified manufacturers. The reality is that somebody is going to have to be hurt or killed before some buyers understand that a barrier, barricade or bollard is not a commodity type of product. Security specialists must be aware With the economy being better, there has been a resulting increase in sales of products for general parking and similar applications. But, as terrorist attacks have gone from large planned scenarios to smaller lone-wolf assaults, such as the bike path incident in New York, there is an increasing need for more protection from vehicle harm in more places. Basically, security specialists need to be aware of vehicle threats wherever people are gathered, from a parade route to a fair, sporting event, shopping centre – anywhere scores of people are clustered. One of the interesting statistics we ran across this year was that, in the United States, six of the top 10 rated college football teams use Delta temporary barricades to protect fans at their stadiums on game days. During 2017, Delta has been developing new products to take on the increased protection of vehicle checkpoints between the United States and Mexico. Over the years, Delta has implemented vehicle crossing protection at many of the most secure sites including El Paso, San Ysidro, Calexico, Otay Mesa and Tornhill-Guadalupe.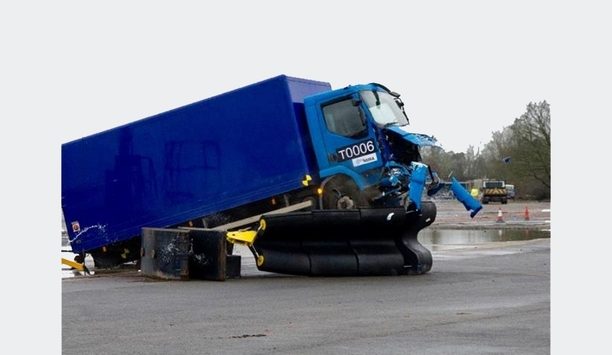 Jacksons Fencing announces adding Impakt Defender temporary HVM barriers to its inventory
UK security fencing manufacturer Jacksons Fencing has expanded its hostile vehicle mitigation (HVM) range by adding the Impakt Defender temporary HVM barrier by Rosehill Security, renowned global provider of engineered rubber perimeter security products and ballistic solutions. Jacksons Fencing now has exclusive rights within the UK for both direct sales of the innovative barrier, as well as hire markets. Impakt Defender HVM barrier Impakt Defender is IWA-14 rated, capable of stopping a 7.2 tonne N2A lorry travelling at 30 mph Combining a large footprint and unique shape, Impakt Defender is IWA-14 rated, capable of stopping a 7.2 tonne N2A lorry travelling at 30 mph. The barrier is also accredited by Secured by Design. It's the first HVM product in the Jacksons range that requires no foundations, enabling it to be quickly installed across all types of sites. Individual units weigh in at 430 kg and are manufactured from 100% recycled rubber bonded with polyurethane for strength. Steel security fence panels Additionally, Jacksons Fencing's steel security fence panels can be mounted above the barriers to provide increased perimeter security. An ideal physical and visual deterrent, the combination can be rapidly deployed for temporary or permanent security installations, helping to protect people, buildings and infrastructure from hostile vehicle attacks. Cris Francis, Jacksons Fencing Security Consultant, says: "The UK and other parts of Europe are experiencing a worrying increase in vehicle-as-weapon attacks. Consequently, we're seeing a growing demand for HVM measures as they become an integral part of physical security strategies. A high-quality and tested product, Impakt Defender is an excellent addition to our existing HVM range, offering our clients increased flexibility and versatility." Securing public spaces Securing public spaces is a high priority for businesses and government organisations" Dalton Marshall, Sales Manager at Rosehill Security, comments: "Securing public spaces is a high priority for businesses and government organisations, with effective HVM solutions now more in-demand than ever. We are delighted to partner with Jacksons Fencing who are well known for their expertise in perimeter security. We're confident that Impakt Defender will be a valuable addition to Jacksons' extensive range of products, providing increased scope to protect people and places." Impakt Defender joins a wide range of HVM products available through Jacksons Fencing, including bi-folding speed gates, static bollards and cable crash fences.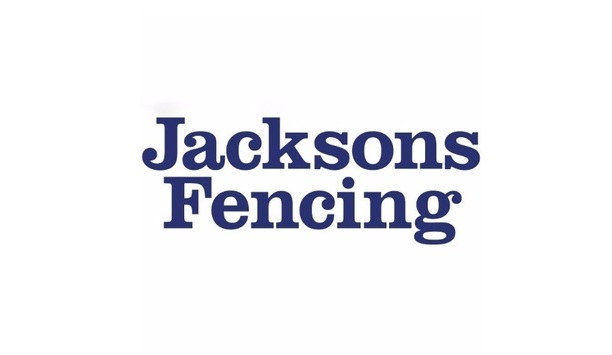 Jacksons Fencing 'Protecting the Future' report highlights architects' views on school safety
A third of architects say that schools have weak points in their perimeters and entrances Multiple entry points are the biggest access control challenge affecting schools (90%) Nearly all architects are familiar with Secured by Design standards (95%) 71% of refurbishment specifications are identical to the original ones Jacksons Fencing, the UK perimeter security manufacturer, releases insights into architects' views on school safety from its report 'Protecting the Future'. Taken alongside teachers' perspectives, the report highlights significant differences between architects and school management as well as some reassuring common ground. On average, almost two thirds of architects know of schools being affected by fencing and gate issues (60%). While a similar amount of head teachers have commissioned new access solutions at least once (63%) and over three quarters have had their perimeter inspected within the past five years (80%), these problems are clearly not being resolved. Majority of architects (71%) find that school security refurbishments use the original specifications with some value engineering Restricted installation times The majority of architects (71%) find that school security refurbishments use the original specifications with some value engineering while a significant number know of schools down specifying to save cost (17%). This is despite head teachers' greatest concerns being unauthorised exits and entrances (30% and 25%), both of which can be prevented with well-designed and specified fencing and gates. Architects identify budget as the greatest challenge when installing school fencing (84%), followed by restricted installation times (48%) and working where children are present (39%). The high number of schools keeping the same specifications or down specifying may be a reflection of this concern for cost and minimum disruption. Keeping school community safe A perimeter's price tag is not the most significant concern for schools, however. Performance is the highest priority (73%) for teachers, followed closely by security ratings and accredited products (68%). These come ahead of both lifetime and initial costs (64% and 59% respectively). Recent bomb threats sent to schools across the UK reinforced the crucial role that school staff play in protecting pupils from harm. Head teachers' identify that creating a positive learning environment (86%) and keeping the school community safe (82%) as the most important parts of their positions. Ensuring their security solutions meet industry standards is one way of fulfilling both these aims. Head teachers are concerned about the safety of their pupils, 39% don't know where to go to find out more about school security and access control Secured by Design A third of architects are seeing Secured by Design (SBD) and LPS 1175 standards increasingly specified (31%). This is complemented with 95% being familiar with SBD. While change is on the horizon, there is work to be done. Currently under half of architects know about LPS 1175 (47%). While head teachers are concerned about the safety of their pupils, 39% don't know where to go to find out more about school security and access control. They do, however, have some awareness of safety guidelines, with half being familiar with the recommended height for school fences. A similar number know of the Royal Society for the Prevention of Accidents (RoSPA) guidelines, which apply primarily to playgrounds. Acknowledge weak points Overall, architects' views on school security are in line with teachers, with 32% and 29% respectively saying that they acknowledge weak points in the perimeter. There is also agreement between both parties about which safety issues are afflicting schools the most: multiple entrances, having difficult to see areas and more than one building. Architects, however, are more cognisant of these problems than teachers, with a 40% average difference between their responses. This disparity was especially marked where 72% of architects said that aging fencing is an issue, compared to 16% of teachers. Architects are up against stringent budgets that lead to maintaining outdated solutions or down specifying" Impact of perimeter issues Security Consultant at Jacksons Fencing Cris Francis comments: "While there is a healthy level of agreement between architects and teachers on what the key school security issues are, our research reveals some concerning differences. Despite schools prioritising the performance of their fencing and gates, architects are up against stringent budgets that lead to maintaining outdated solutions or down specifying. Schools need to find a way of balancing cost with adequately ensuring children's safety. Part of the problem might be that without a professional understanding of design and security, school staff can't appreciate the impact of perimeter issues to the same extent as architects. "Architects also have a greater awareness of safety standards and LPS 1175 certified products. By using their expertise to help schools choose the most appropriate solution for their specific risks and needs, they can help safeguard staff and students alike from future harm." The 'Protecting the Future' report can be downloaded on Jacksons Fencing's website.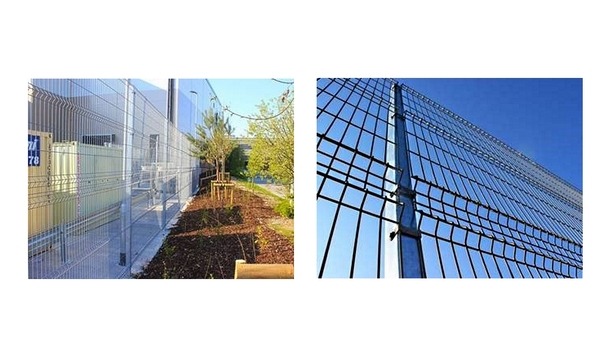 Jacksons Fencing's EuroGuard perimeter security solutions safeguard Portsmouth Retail Park
UK perimeter solutions manufacturer, Jacksons Fencing, has recently completed a project at Portsmouth Retail Park, the latest addition to Portsmouth City Council's investment portfolio. The £17m development aims to generate up to £1m a year for local services, create jobs and contribute to the city's revitalisation. Development and construction firm Simons Group undertook the 70,000 sq. ft. build while Jacksons Fencing won the tender to supply and install fencing and access control for the perimeter of the service areas and plant and bin stores. A secure perimeter was important, as any disruption to the service areas would negatively impact day-to-day operations. Air conditioning units, loading areas and bin stores can be vulnerable to vandalism and anti-social behaviour, so protecting these areas against unauthorised access not only prevents accidents and theft, but also ensures operational efficiency and protecting businesses from financial loss and liability. Jacksons Fencing also installed two single leaf and four double leaf EuroGuard swing gates, which seamlessly match the perimeter fencing Balancing security and aesthetics While the retail park and the stores within the development need protection, it is also a public space that depends on attracting shoppers, and so required a welcoming aesthetic. To fulfil these requirements, 100m of Jacksons EuroGuard Regular fencing at 3m high was installed. Ideal for commercial properties, EuroGuard Regular is able to secure the premises without appearing imposing or fortress-like. Its anti-climb design and vandal-proof panel to post fixings give the panels the strength and rigidity to effectively demark public and private spaces, deter potential intruders, or simply keep shoppers and young children out of harm's way. To provide efficient access for staff, delivery and service vehicles, Jacksons Fencing also installed two single leaf and four double leaf EuroGuard swing gates, which seamlessly match the perimeter fencing. Turnkey security support Head of Commercial Sales at Jacksons Fencing Cris Francis comments: "Simons Group is one of the biggest names in retail construction and development, so this is a significant project for Jacksons, and testament to the high quality of our products and expertise of our team." Brian Hodgkin, Commercial Manager at Simons Group, adds: "It's obviously crucial that our projects are properly secured and we were pleased to work together with Jacksons to ensure security on the Portsmouth Retail park was of the highest standard." Jacksons Fencing designs and manufactures high-quality security fencing and has a wide range of perimeter solutions ideal for a variety of projects. Their team of technical and engineering experts have worked on many different bespoke projects, providing full turnkey support to meet any requirements their clients have.
Featured white papers
A blind spot in governance, risk and compliance
Download
H.265 High Efficiency Coding: Video compression for security applications
Download
How to overcome the storage challenges of adopting surveillance AI
Download