Cova Security Gates Security Barriers
(1)
Barrier products updated recently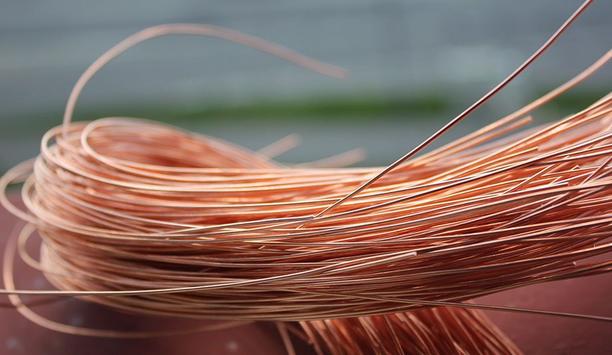 Remote Monitoring technology: Tackling South Africa's cable theft problem
For decades, cable theft has caused disruption to infrastructure across South Africa, and an issue that permeates the whole supply chain. Here, Ian Loudon, international sales and marketing manager at remote monitoring specialist Omniflex, explains how new cable-alarm technology is making life difficult for criminals and giving hope to businesses. In November 2020, Nasdaq reported that, "When South Africa shut large parts of its economy and transport network during its COVID-19 lockdown, organised, sometimes armed, gangs moved into its crumbling stations to steal the valuable copper from the lines. Now, more than two months after that lockdown ended, the commuter rail system, relied on by millions of commuters, is barely operational." Private security firm Despite this most recent incident, cable theft is not a new phenomenon to sweep South Africa Despite this most recent incident, cable theft is not a new phenomenon to sweep South Africa. In 2001, SABC TV broadcast a story following two members of a private security firm working for Telkom, a major telecoms provider. In the segment, the two guards, working in Amanzimtoti on the south coast of KwaZulu-Natal, head out to investigate a nearby alarm that has been triggered. They reach a telecoms cabinet and discover that it has been compromised, with the copper cable cut and telephone handsets strewn across the ground. In the dark, they continue to search the area when one of the guards discovers the problem: 500 metres of copper wire has been ripped out. In their haste, the thieves have dropped their loot and fled. Widespread cable theft Had they managed to get away, they would have melted the cable to remove the plastic insulation and sold the copper to a local scrap dealer for around 900 Rand, about $50 US dollars. For the company whose infrastructure has been compromised, it may cost ten times that amount to replace and repair the critical infrastructure. The disappointing takeaway from this story is that two decades on from this incident the country still faces widespread cable theft, whether it's copper cables from mines, pipelines, railways, telecoms or electrical utilities. In fact, the South African Chamber of Commerce and Industry estimates that cable theft costs the economy between R5–7 billion a year. The answer to the problem must go further than the existing measures used by companies. Detect power failure Most businesses already invest in CCTV, fences, barriers and even patrol guards, but this is not enough. Take the mining sector, for example. These sites can be vast, spanning dozens of kilometres - it's simply not cost effective to install enough fences or employ enough guards or camera operators. As monitoring technology gets better, the company has seen site managers increasingly use cable alarms in recent years that detect when a power failure occurs. The idea is that, if one can detect a power failure, they can detect whether the cable has been cut The idea is that, if one can detect a power failure, they can detect whether the cable has been cut. The problem is though: how does one distinguish the difference between a situation where a cable has been cut intentionally and a genuine power outage? Power outages in South Africa are an ongoing problem, with the country contending with an energy deficit since late 2005, leading to around 6,000 MW of power cuts in 2019. Remote terminal units Eskom Holdings SOC Ltd., the company that generates around 95 per cent of South Africa's power has already warned of further blackouts as the company works to carry out repairs to its power plants. According to a statement on the company's website, "Eskom spends in the region of R2 billion a year replacing stolen copper cables." The result is that criminals take advantage of the gaps in power to steal cable, timing their robberies to coincide with the published load shedding schedules. The basic alarms used to detect power outage won't recognise the theft because they register a false-positive during a power cut. By the time the power comes back on, the deed has been done and the criminals have gotten away with the cable. The good news is that recent breakthroughs in cable monitoring technology are helping tackle just this problem. New alarms on the market now combine sophisticated GSM-based monitoring systems that use battery powered remote terminal units. Legitimate supply chain Unlike the basic alarms that look for the presence or absence of power, these new systems monitor whether the cable circuit is in an open or closed state. In the event of a power outage, the unit continues to run on battery power and can detect if a cable has been cut, sending a priority SMS alert to the site manager immediately, giving them a fighting chance to prevent a robbery in progress. Beyond the opportunistic theft carried out by petty criminals, the theft of copper cables forms a wider problem Beyond the opportunistic theft carried out by petty criminals, the theft of copper cables forms a wider problem across the supply chain in South Africa. In recent years, the combination of unscrupulous scrap dealers, the alleged involvement of large scrap processing companies and lax penalties meant that much of the stolen copper ended up back in the legitimate supply chain. However, recent changes in the law have sought to take a tougher stance on copper theft. Alarm monitoring technology According to the Western Cape Government, "The Criminal Matters Amendment Act, regulates bail and imposes minimum offences for essential infrastructure-related offences." The act, which came into effect in 2018, recommends sentencing for cable theft, with the minimum sentence for first-time offenders being three years and for those who are involved in instigating or causing damage to infrastructure, the maximum sentence is thirty years. It seems to be working too. In January 2021, the South African reported that a Johannesburg man was sentenced to eight years behind bars for cable theft in Turffontein. While the longer-term outlook is a positive one for industry, the best advice for businesses seeking to alleviate the problem of cable theft in the immediate future is to invest in the latest cable-theft alarm monitoring technology to tackle the problem and make life difficult for criminals.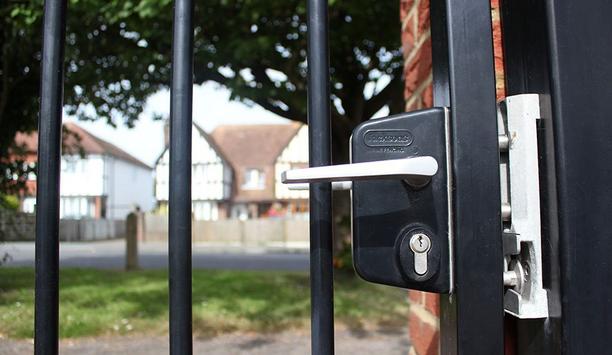 Key considerations for robust residential security
In the UK, one burglary occurs every 106 seconds. This means by the time you've finished reading this article, at least three will have taken place. Selecting robust physical security options to protect property boundaries and homes is essential to limit crime rates and deter opportunistic intruders. With 58% of burglaries said to take place while the homeowner is in, it seems that even the second wave of lockdowns, and an increased number of people confined to their homes, won't do much to eliminate the risk of burglary. Prioritise security for peace of mind Security is paramount, and in the case of new build projects, should be considered from the very beginning of the design process, not as an afterthought. When it comes to securing pre-existing buildings, there are countless security options which will ensure the perimeter is robust enough to withstand opportunistic attacks. It's also worth noting that security features don't have to be complicated. There are plenty of high-tech digital systems flooding the market, which can go a long way to reduce the risk of burglary and will provide peace of mind to the end user. However, this article will demonstrate how traditional security measures, such as high-quality perimeter fencing, can ensure practical safeguarding of properties for years to come. Selecting robust physical security options to protect property boundaries and homes is essential to limit crime rates Timber! There are a number of different materials which can be specified to create a strong boundary. From metal railings, to timber fence panels, they will each help deter criminals somewhat. Wooden fence panels are a popular choice for their appearance, and the right product and installation can help to increase security.Our timber acoustic fencing can also reduce noise by up to 32dB and has a solid face with no hand or footholds, while still retaining the attractive natural timber aesthetic of a typical garden fence. However, maintenance is key, and one of the first thing burglars will notice is the condition a fence is in, rather than a particular style. Therefore, old, broken or rotten fence panels are a green light for opportunistic thieves. These can be easily broken or bypassed with minimal effort. When specifying fences as part of a new build housing development, we would suggest opting for high-quality timber, as this will ensure that it is protected against rot. Look for products with an extended guarantee or those that don't need additional treatment over the years. The condition of the fence should still be regularly inspected, and simple methods such as clearing piles of leaves away from the base of the boundary can help to prevent rot which weakens the timber. Securing fence panels The recent rising cost of timber has led to a dramatic increase in fence panel theft, and panels that can be lifted from the posts are an easy target. Mitigate this risk by screwing the fence panels into the posts. This makes it much harder for the panels to be removed from the posts and creates a more secure barrier. Concrete posts do offer benefits, but we always advise on timber posts for any fencing. They're strong, just like concrete, but they continue the same natural theme as the rest of the fence. Moreover, if you screwed the panels to concrete posts, they would most likely crack and become damaged, and then be at risk to the elements. Astute design Design is also important. Installing fence rails on the inside of properties to prevent them from being used as climbing aids is highly recommended. Even better, using panels without rails on high-end developments is a clever tip if you want a secure fence with a high-spec look. Security features don't have to be complicated High fences with solid panels and no gaps in between make it considerably harder for potential burglars to climb over. They also offer better privacy to conceal rear garden areas from intruders, and are much sturdier than other alternative panels. One common mistake is designing in features such as trees or children's climbing frames too close to the boundary. These can be used by burglars as climbing aids when attempting to scale the fence, making access easy. Investigate the surrounding area, which flanks the outside of the property boundary, as an unfortunately placed bin or bench can also help criminals gain entry. If the removal of these items is not possible, designing in a spiky bush can help deter intruders. It's also worth noting that gardens with numerous large features such as bushes or sheds can also negatively impact the level of security. A clear line of sight across the entire garden is highly recommended where possible. If this view is blocked, it's considerably easy for intruders to hide undetected. Front gardens While tall, solid fence panels are recommended for rear gardens to prevent intruders from being able to see in and climb over, the opposite is true for front gardens. For street-facing gardens, a low fence or hedge is recommended to provide a clear view from the house. It also makes it much harder for intruders to hide from passers-by or neighbours, who can raise the alarm during a burglary. Another useful security technique to consider is a gravel drive. These create noise, which means the homeowner will know when it is in use. Pair this with a strong boundary fence, the likelihood of burglary dramatically decreases. This article only scratches the surface in unveiling the sheer volume of effective home security options on offer to protect homes and gardens. These investments can help minimise the risk of traumatic break-ins, while also simultaneously boosting the aesthetic of the property and its surroundings.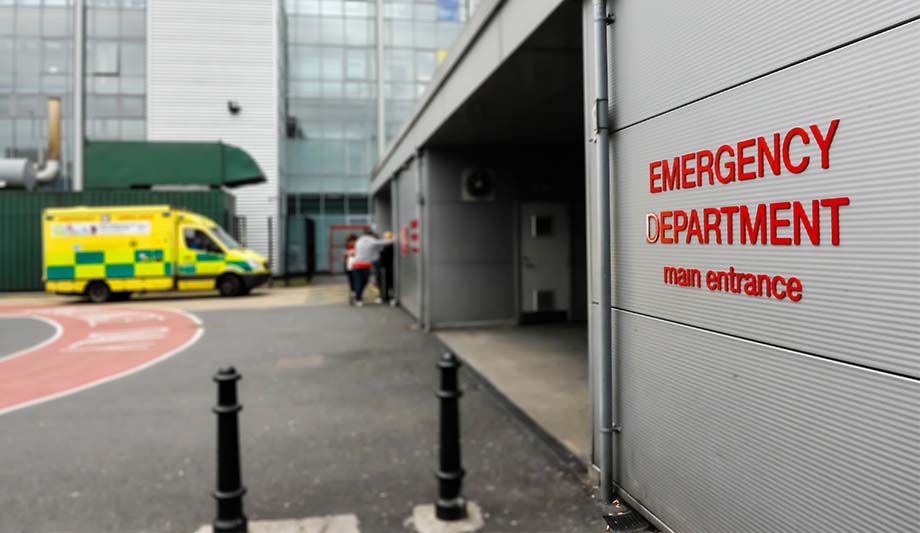 Securing healthcare facilities
COVID-19 has sparked a flurry of criminal activity across the country, with a particular increase in petty crimes perpetrated against UK healthcare facilities. Bike theft, slashed ambulance tyres and stolen oxygen canisters are just some of the misdemeanours which have significantly grown in frequency since the coronavirus lockdown began in March 2020. Given the constant, essential work carried out by health services, it's clear the utmost must be done to protect its physical assets, and staff, from physical attack. Fundamentally, it's the responsibility of the facilities managers and specifiers to incorporate and carefully balance physical security strategies around healthcare sites to protect patients, visitors, property and assets. The challenge is that many of these sites are continually increasing in size and complexity to meet the higher demand from the population. Fencing, gates, storage enclosures and access control are part of a solution in securing this service sector to enable it to operate effectively 365 days a year. Effective access control Hospitals are fast-paced environments where life and death outcomes often hang in the balance of only a couple of minutes. Efficient, seamless access is therefore key. All gates and access points around the perimeter must be assessed and considered and these access points should be installed and controlled centrally, or regularly monitored. Fencing, gates, storage enclosures and access control are part of a solution in securing this service sector Consider the types of vehicles that require access; the appropriate solution should ensure that, where necessary, emergency vehicles can get in and out of the site unhindered. Effective design for maximum security If automated gates are specified, underground operators are highly recommended to remove any visible signs of surveillance on display. When designing pedestrian and vehicular access: gates should be DDA (Disability Discrimination Act) compliant. Crucially, the design of fencing and gates must accommodate rapid evacuation and access for emergency services. With regards to the car park, it may require rising arm barriers or bollards to secure it. These solutions control access and separate pedestrians from vehicle traffic whilst protecting different buildings, such as specialist units and emergency wards. Promoting wellness through aesthetics Creating a welcoming environment is a core priority when specifying security options for hospitals. Razor or barbed wire may be effective deterrents to potential trespassers, but they create an intimidating and unwelcoming aesthetic, far removed from the sense of wellbeing these developments should promote. A solution that offers both visual appeal and high levels of security is vertical bar security fencing or welded mesh panels. Both provide strong boundary protection and excellent visibility for surveillance, while offering greater protection than other alternatives. Recreational areas For areas requiring a 'softer' appearance, such as gardens and outdoor recreational areas, timber fencing is an ideal option. Timber has a natural, welcoming appearance and promotes a sense of wellbeing and privacy. As well as offering a pleasing aesthetic, it can also provide a high level of noise protection. This makes it well suited for acoustic fencing, which can improve recreational and recovery areas by protecting them from high levels of noise, transforming them into little oases of calm ideal for recuperation. Outdoor storage areas Hospitals and other medical facilities produce a large amount of medical waste which requires secure outdoor areas and bin stores to hold hazardous materials on-site before they're taken away. Hospitals have a responsibility to ensure these areas are secured using risk-appropriate fencing to avoid potentially dangerous materials getting into the wrong hands. Risk assessments Creating a welcoming environment is a core priority when specifying security options for hospitals Risk assessments are key to ensuring a risk-appropriate solution is installed. For facilities at risk of criminal activity, products accredited by standards including Secured by Design or the Loss Prevention Standards Board's LPS 1175 are proven to reduce the likelihood of crime. It's also best practice to locate storage areas in areas away from climbing aids such as lamp posts or trees. The fence should also be high enough to deter attempts at climbing. There are many effective and easy-to-install options on offer when it comes to specifying security for healthcare infrastructures. It is important that each site is judged individually. Every institution is different and will require a unique plan of security structures to ensure it is safe for all personnel.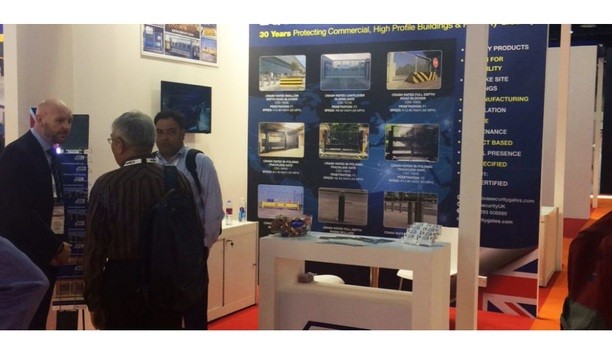 Cova's Production Manager Kevin Conway makes his debut visit to Intersec 2020
For the seventh consecutive year, Cova will be exhibiting at Intersec 2020 the world's trade fair for perimeter security, safety and fire protection in Dubai, January 2020. Intersec 2020 will again be held at the International Convention and Exhibition Centre at the World Trade Centre, where Cova will be showcasing their high-quality product range to prospective Middle East customers and international clients. This year, Kevin Conway the Production Manager makes his debut visit to Dubai, and he'll be on the stand providing help and technical advice for the three days, along with Nathan Jones the Sales Manager. High-profile perimeter security projects Celebrating his 20 year career at Cova he joined as an apprentice initially, working his way up through the business as a Design Engineer and now is responsible for the production team and factory. With his wealth of experience and knowledge he's responsible for ensuring hundreds of high-profile perimeter security projects are delivered on time all over the world including: British Embassies globally including Dubai, Washington, Belgrade and Ankara Schiphol, Gatwick, Edinburgh, Manchester, Newcastle & other International Airports Datacentres Globally MOD, Metropolitan, Leicester, Hertfordshire Police Stations Global Banks including HSBC, Lloyds and cash handling sites BBC buildings across the UK Cova's Kevin and Nathan look forward to discussing any perimeter security needs and are available to present the perimeter security portfolio of security gates, blockers, bollards and barriers, including the PAS 68 crash rated/anti-ram product range.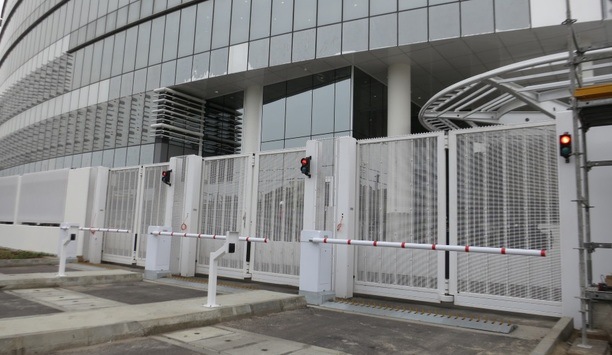 Cova Security Gates installs perimeter technology for Nigerian construction company Julius Berger
A landmark mixed-use development in Nigeria has been secured by the latest British perimeter technology. Crash-tested bi-folding speed gates with inlaid SR security-rated mesh panels have been installed at Nestoil Towers on Victoria island, Lagos, along with crash-tested bollards and blockers. Cova Security Gates from Crawley – creators of the crash-tested speed gate – won the contract to supply and install from Nigerian construction company Julius Berger. Nestoil Towers is a 15-storey mixed-use development consisting of 7,500 sq m of office space, 3,500 sq m of residential space High performance glass The prestigious Nestoil Towers is a 15-storey mixed-use development consisting of 7,500 sq m of office space, 3,500 sq m of residential space, a multi-storey parking facility as well as a recreational facility – and houses Julius Berger's new corporate head office. The building form was created using gentle curved surfaces of high performance glass with horizontal tubular details which accentuate the sweeping effect of the curved façade. The arced curtain walls are further defined by a surround of solid white metal panels to complete the contemporary composition of this building. Cova were tasked to provide secure vehicle and pedestrian access and to protect access from the gatehouse for staff entrances and exits at different areas and around the main building. Security of the gates Cova supplied five crash-tested trackless bi-folding speed gates, one standard bi-folding gate, five rising arm barriers, four crash-rated bollards, a crash-tested shallow depth road blocker, a full-height double turnstile and a push button access control system that controlled the entire turnkey project. The gates were clad with steel fencing manufacturer Zaun's SR2-rated Super10 steel mesh to add to the security of the gates. Cova's design team manufactured each product bespoke to the client's specific requirements for the project Cova's design team manufactured each product bespoke to the client's specific requirements for the project, because of the weight and material of the mesh, to ensure PAS68 test standards were fully met and foundation requirements, speed of opening and closing and power control were all as specified. Implement protection All gates and turnstiles were finished in 'Signal White' to blend in with the design of the tower and the fence line. Cova filled three 40ft containers for shipping to Nigeria with all products tested prior to leaving the factory as part of its ISO9001 process and by Julius Berger-appointed auditors. Installation was arduous and fraught with difficulties, but once completed, a Cova engineer provided full training to Nestoil Towers security team on how to operate the gates, blockers, barriers and turnstile on a daily basis so that they could correctly implement protection in the event of a terrorist vehicle attack.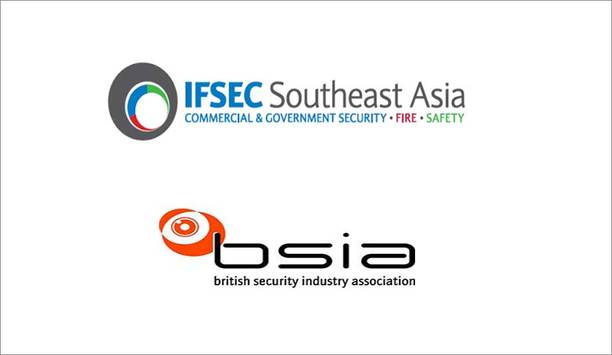 IFSEC Southeast Asia appreciates BSIA for continued and invaluable support over the last 5 years
IFSEC Southeast Asia provides vendors with the chance to meet with over 10,000 customers from over 51 countries IFSEC Southeast Asia thanks the BSIA team for their continued and invaluable support over the last 5 years. IFSEC South East Asia is a highly successful extension of the world leading IFSEC brand and provides UK security suppliers with a unique opportunity to meet with new and existing customers from the region. Appreciation of support Simon Mills (Group brand director for IFSEC International) commented "We are delighted for the continued support by the BSIA, UK Pavilion and UK companies. We look forward to working with you all in 2017 and would like to say a special thank you to the BSIA for their continued support." IFSEC Southeast Asia provides vendors with the chance to meet with over 10,000 customers from over 51 countries, all under one roof, where the concentration is firmly focused on security and fire safety. It is the perfect place to showcase products face to face with the entire buying chain, with 86% of all visitors empowered with purchase making authority. A blend of leading UK security and fire safety companies will come together for a dedicated UK Pavilion showcasing the latest products on offer as well as the expertise and innovation associated with the UK's security and fire industries. Participating companies include world leaders in their fields such as Apollo Fire Detectors, Cova Security Gates, FFE, HAES Systems and TDSI. IFSEC Southeast Asia 2017 IFSEC Southeast Asia will next take place 6 - 8 September 2017 at the Kuala Lumpur Convention Centre. Darren Wood of BSIA also said "I am pleased to say the BSIA, as a Trade Challenge Partner (TCP), will once again be supporting IFSEC SE Asia in Kuala Lumpur and facilitating a UK Pavilion. The exhibition is the 'must do' exhibition for companies looking to export to and do business in the ASEAN region. In its 5th year, the show is growing year on year and fast gaining a reputation as the show to exhibit and to meet serious buyers and specifiers from across the region from both the private and public sector." "The ASEAN infrastructure market has huge potential for U.K businesses. ASEAN government's top priority is the regions infrastructure, with planned expansion and development of urban, intercity and high-speed rail systems, new airports, ports, water and power developments." "The ASEAN region boasts three of the world's top 10 most rapidly growing construction economies, each estimated to continue growing between 6 - 9% a year, and with recent government reforms across the region, it is a very attractive destination for U.K companies to do business in."
Related white papers
Automatic vehicle identification: State of the industry 2020
RFID and smartphone readers in physical access control
3 reasons to migrate to a new access control system