Cova Security Gates Security Barriers
(1)
Barrier products updated recently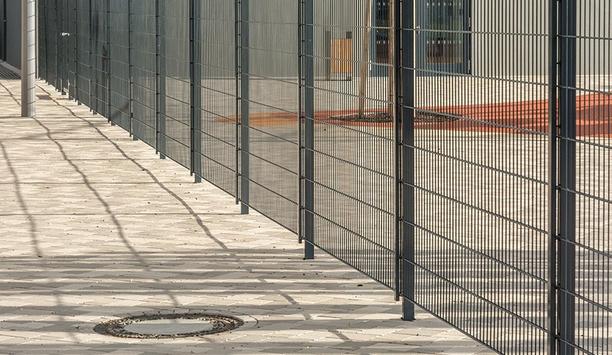 How schools can make outdoor learning safe and secure
Schools were never designed and built with social distancing in mind. So it's perhaps not surprising that as children returned to schools for the autumn term this year, the prospect of outdoor classes and assemblies was mooted in the media and by the Government. Many in the education sector are making the case that, should there be further COVID-19 outbreaks, in the coming months, it would be better to utilise outside space, rather than resort to closing schools. In the COVID-19 era, head teachers are considering taking learning and large gatherings, such as assemblies outdoors, when possible. Managing 'class bubbles', hygiene and ventilation While Dr. Yvonne Doyle, the Medical Director of Public Health England (PHE) has publicly reassured parents that schools are not the 'drivers' or 'hubs' of COVID-19-19 infection in communities, there is a lot of pressure on school leaders to manage 'class bubbles', extra cleaning and hygiene, ventilation, and COVID-19 testing, to protect families and staff. It's a logical step to switch, in certain circumstances, to outdoor activities where fresh air is on tap, and social distancing is far easier to manage. Specially built outdoor classrooms Across the school and nursery sector, there's ongoing investment in specially built outdoor classrooms Across the school and nursery sector, there's ongoing investment in specially built outdoor classrooms, which had been growing in popularity, even before the pandemic. These facilities offer numerous benefits as an extension of existing learning spaces and provide children the opportunity for hands-on learning, beyond a stuffy classroom. However, if outdoor spaces are routinely called upon as part of COVID-19 contingency planning, how can schools ensure that their outdoor classrooms and wider areas are secure, robust, and fit for purpose? When specifying outdoor classrooms and learning spaces, it's essential to take into account the well-being of the students and staff, who will use them, noise pollution and acoustics. Most importantly, education managers need to ensure the surrounding area is secured and adequately protected from threats, including terrorism. Perimeter security measures for schools How can schools and nurseries secure their perimeters, so that outdoor learning is totally safe for all? A starting point is to seek out architects and suppliers, who have a good understanding of security standards. Worryingly, Jacksons Fencing's research recently found that only one-third of architects are seeing both LPS 1175 and the UK police initiative, Secured by Design (SBD) physical security standards, specified for schools. This highlights a lost opportunity for architects to propose solutions that are appropriate to the level of risk and needs of the school, without turning the site into an unwelcoming fortress. Helping schools identify specific security needs Head teachers would be wise to work with architects, who not only know the latest security standards inside and out, but are also are willing to play a more advisory role, helping the school identify exactly what is needed. Head teachers should prioritise solutions appropriate to their site's specific risks It's also vital that architects don't simply replace existing fencing and gates, with the same security systems that have been in place for years. Instead, they will need to meet changing needs and risks. Our research finds that teachers often report issues, with the school perimeter and gates, from being climbed over (28%) and causing injury, to gates not locking properly (10%). Head teachers should prioritise solutions appropriate to their site's specific risks, which sometimes require altering of existing measures. School fencing is an important aspect of any education site. As well as defining its boundary and making a visual distinction between public and private property, the fencing and gates that surround and secure a school, will typically meet a wide variety of other important criteria, including preventing unauthorised entry to the grounds, protecting pupils, staff, and visitors from accidents and injury, deterring theft and anti-social behaviour, and reducing the risk of malicious damage, and acts of terrorism. Welded mesh panels for perimeter fencing Popular options for schools include welded mesh panels for perimeter fencing or sports areas, and railing systems to act as demarcation, in order to control foot and car traffic. Within the outlying boundary, barriers, bollards and parking posts will keep pedestrians, and vehicles safe from each other, while timber fencing and gates can be designed to control the flow of people, around the grounds and reduce the areas, where students can be hidden from view. Automated gates and access control Perimeter fencing must be complemented with safe entrances and exits for vehicles and pedestrians. Every school has unique entry-control requirements, determined by factors, such as size, location and the local environment. These needs influence the decisions you make, when preparing technical specifications for school security gates. Do you require gates to be steel or timber, manual or automated, single or double leaf? Specialist suppliers will be in the best position to offer inputs on school gates, which typically need to offer solid security and durability, with a welcoming aesthetic. Specifying access control system When specifying a school access system, it's important to consider the areas of the school When specifying a school access system, it's important to consider the areas of the school, such as sports fields, car parks, and children's play and learning areas, and whether it requires playground segregation. Selected gates should meet the design of the fencing, to create a secure perimeter with no weak points, with automated gates conforming to all current safety regulations. . Noise pollution can be a problem as well, including noise coming in or leaving the school in residential areas. If more teaching is to be carried out outside, it's worth considering acoustic barriers to reduce noise in and around the school. Timber acoustic barriers for security and privacy Timber acoustic barriers offer security and privacy, and can reduce noise levels, by as much as 32 decibels (in laboratory conditions), so are ideal for city centre schools or those located close to busy highways. There are many ways to build an outdoor classroom. Timber products can help to create a welcoming environment, such as wooden shelters, pergolas, fencing, and decking. Always check that high quality timber, ideally guaranteed for 25 years against rot and insect attack, is being used to provide an attractive, cost-effective, safe and sustainable solution, for all weather conditions. DBS approved installers And of course, installers must be DBS approved, so that they can install outdoor classrooms, during school holidays, or within term time, with minimal disruption. The COVID-19 pandemic had a huge impact on schools and learning. While nobody wants to think of fresh outbreaks of the infection, or any other virus, installing an outdoor classroom made from high-quality, long-lasting materials is a great way to future-proof school learning and ensure safety, and preparedness. Putting extra thought and care into the security angle will provide schools with decades of protection against a host of unforeseen events.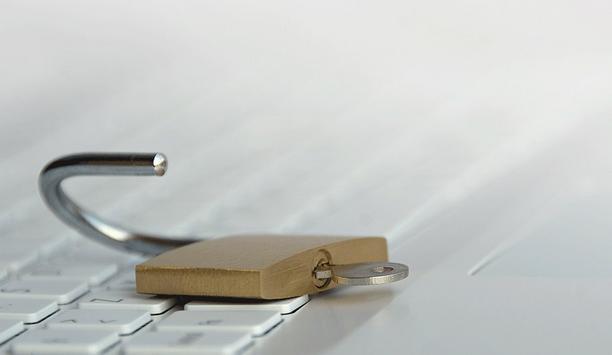 The physical side of data protection
The impact of the COVID-19 pandemic has accentuated our digital dependency, on a global scale. Data centres have become even more critical to modern society. The processing and storage of information underpin the economy, characterised by a consistent increase in the volume of data and applications, and reliance upon the internet and IT services. Data centres classed as CNI As such, they are now classed as Critical National Infrastructure (CNI) and sit under the protection of the National Cyber Security Centre (NCSC), and the Centre for the Protection of National Infrastructure (CPNI). As land continues to surge in value, data centre operators are often limited for choice, on where they place their sites and are increasingly forced to consider developed areas, close to other infrastructures, such as housing or industrial sites. Complex security needs One misconception when it comes to data centres is that physical security is straightforward One misconception when it comes to data centres is that physical security is straightforward. However, in practice, things are far more complex. On top of protecting the external perimeter, thought must also be given to factors, such as access control, hostile vehicle mitigation (HVM), protecting power infrastructure, as well as standby generators and localising security devices to operate independently of the main data centre. Face value How a site looks is more important than you may think. Specify security that appears too hostile risks blatantly advertising that you're protecting a valuable target, ironically making it more interesting to opportunistic intruders. The heightened security that we recommend to clients for these types of sites, include 4 m high-security fences, coils of razor wire, CCTV, and floodlighting. When used together in an integrated approach, it's easy to see how they make the site appear hostile against its surroundings. However, it must appear secure enough to give the client peace of mind that the site is adequately protected. Getting the balance right is crucial. So, how do you balance security, acoustics and aesthetics harmoniously? Security comes first These are essential facilities and as a result, they require appropriate security investment. Cutting corners leads to a greater long-term expense and increases the likelihood of highly disruptive attacks. Checkpoints Fortunately, guidance is available through independent accreditations and certifications, such as the Loss Prevention Certification Board's (LPCB) LPS 1175 ratings, the PAS 68 HVM rating, CPNI approval, and the police initiative - Secured by Design (SBD). Thorough technical evaluation and quality audit These bodies employ thorough technical evaluation work and rigorous quality audit processes to ensure products deliver proven levels of protection. With untested security measures, you will not know whether a product works until an attack occurs. Specifying products accredited by established bodies removes this concern. High maintenance Simply installing security measures and hoping for the best will not guarantee 24/7 protection. Just as you would keep computer software and hardware updated, to provide the best level of protection for the data, physical security also needs to be well-maintained, in order to ensure it is providing optimum performance. Importance of testing physical security parameters Inspecting the fence line may seem obvious and straightforward, but it needs to be done regularly. From our experience, this is something that is frequently overlooked. The research we conducted revealed that 63% of companies never test their physical security. They should check the perimeter on both sides and look for any attempted breaches. Foliage, weather conditions or topography changes can also affect security integrity. Companies should also check all fixtures and fittings, looking for damage and corrosion, and clear any litter and debris away. Accessibility When considering access control, speed gates offer an excellent solution for data centres. How quickly a gate can open and close is essential, especially when access to the site is restricted. The consequences of access control equipment failing can be extremely serious, far over a minor irritation or inconvenience. Vehicle and pedestrian barriers, especially if automated, require special attention to maintain effective security and efficiency. Volume control Data centres don't generally make the best neighbours. The noise created from their 24-hour operation can be considerable. HVAC systems, event-triggered security and fire alarms, HV substations, and vehicle traffic can quickly become unbearable for residents. Secure and soundproof perimeter As well as having excellent noise-reducing properties, timber is also a robust material for security fencing So, how do you create a secure and soundproof perimeter? Fortunately, through LPS 1175 certification and CPNI approval, it is possible to combine high-security performance and up to 28dB of noise reduction capabilities. As well as having excellent noise-reducing properties, timber is also a robust material for security fencing. Seamlessly locking thick timber boards create a flat face, making climbing difficult and the solid boards prevent lines of sight into the facility. For extra protection, steel mesh can either be added to one side of the fence or sandwiched between the timber boards, making it extremely difficult to break through. A fair façade A high-security timber fence can be both, aesthetically pleasing and disguise its security credentials. Its pleasant natural façade provides a foil to the stern steel bars and mesh, often seen with other high-security solutions. Of course, it's still important that fencing serves its primary purposes, so make sure you refer to certifications, to establish a product's security and acoustic performance. Better protected The value of data cannot be overstated. A breach can have severe consequences for public safety and the economy, leading to serious national security implications. Countering varied security threats Data centres are faced with an incredibly diverse range of threats, including activism, sabotage, trespass, and terrorism on a daily basis. It's no wonder the government has taken an active role in assisting with their protection through the medium of the CPNI and NCSC. By working with government bodies such as the CPNI and certification boards like the LPCB, specifiers can access a vault of useful knowledge and advice. This will guide them to effective and quality products that are appropriate for their specific site in question, ensuring it's kept safe and secure.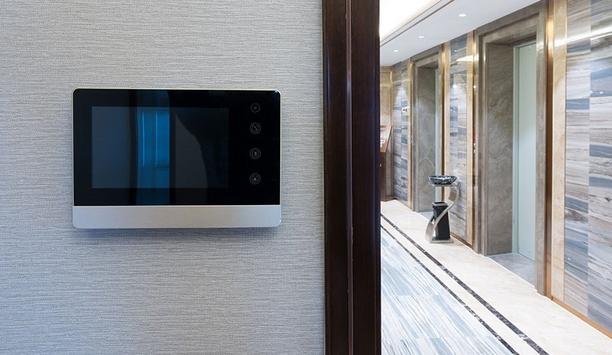 Video intercoms for a smarter, safer workspace
Though many office workers across the globe have found themselves working remotely for the past year, we are seeing a bit of a silver lining, as vaccine rollouts hint at a return to some pre-pandemic sense of normalcy. However, while some of us might opt for a fully-remote work life, others are anticipating a hybrid solution. Even before the pandemic, offices were taking a new, more open layout approach—moving past the days of cubicles and small office configurations. Going forward, offices and other workspaces will be tasked with supporting a hybrid work solution, as well as increasing hygiene measures. Video intercom solution This is where an IP video intercom solution can assist. Below are four ways they can help usher in a smarter, safer work environment: Video intercoms assist in creating a more hygienic work environment - The outbreak of COVID-19 has raised awareness of germs and just how easily a virus can be transmitted by face-to-face contact. Germ barriers are popping up in many aspects of our daily lives, where we were not likely to see them before Unfortunately, the door is also the easiest of these germ barriers to breach As such, we're becoming accustomed to seeing plexiglass barriers at restaurants, grocery stores, and even coffee shops. However, many don't realise that one of the best germ barriers is a simple door. Unfortunately, the door is also the easiest of these germ barriers to breach. All it takes is a knock or a doorbell ring to make us open our germ barrier and be face-to-face with whomever is on the other side. Increasing hygiene safety A simple step to increase hygiene safety and visitor security in commercial buildings and workspaces is an IP video intercom. Installing a video intercom will allow staff to see and speak with visitors without breaching that all-important germ barrier. A video intercom system provides a first line of defence, enabling the user to visually confirm the identity of the person on the other side of the door first before granting access. It can also be used to make sure proper procedures are being followed before a person is allowed to enter, such as using hand sanitiser, wearing a mask, and following social distancing guidelines. Basic security needs A major topic of conversation the past year has been how to manage occupancy in all facilities Video intercoms for occupancy management and basic security - A major topic of conversation the past year has been how to manage occupancy in all facilities—ranging from grocery stores and retail shops to restaurants and commercial buildings. Workspaces and offices are no exception. A video intercom provides a quick and convenient method of seeing who, or what, is on the unsecure side of the door before opening. For basic security needs, if a business has a door opening into an alley, a video intercom would be used to ensure no one is waiting outside to force their way in when the door is opened. Personal protection equipment Such solutions can also be used to ensure a person is carrying proper credentials, or wearing proper personal protection equipment (PPE), before entering a sensitive area. For example, if a lab has a room which can only be accessed by two persons at a time wearing specific protective gear, a video intercom could ensure each person is properly equipped, before allowing access that particular room. Additionally, for office or workspaces that have shared common areas, such as a cafeteria, gym or even conference rooms, managing access to these spaces will remain a priority, especially with post-pandemic restrictions in place. Video intercoms are a comprehensive safety and security tool for any workspace Deliveries of packages, work-related materials, or even food are common in any office or workspace. Video intercoms can assist in facilitating safe deliveries by visually and audibly confirming the identity of the individual. The visitor could be your next big client, your lunch delivery, a fellow employee with a faulty access card, or your mail. Video intercoms are a comprehensive safety and security tool for any workspace. Visitor management systems Video intercoms provide a cost-effective solution in small to mid-sized office facilities - One significant advantage of video intercom systems is the variety of applications available. Systems range from simple one-to-one video intercoms, to buzz-in systems, to full-fledged visitor management systems in mixed-use buildings. While they might lack the resources and manpower many enterprises have, small-to medium-sized offices can also take steps to ensure the safety of their staff and customers. Like any business, controlling who comes into the building is a primary way of maintaining safety. Video intercoms work in conjunction with access control systems to provide an identifying view of visitors or employees with lost or missing credentials. They allow staff to both see and hear those on the unsecured side of the door to determine intent before granting access. Most quality video intercoms will provide a clear enough image to allow an identification card to be read by holding it close to the lens, adding another opportunity to verify identity. Touchless intercom activation One major trend is the option of providing a touchless door activation Video intercoms provide a touchless option - Even prior to COVID-19, one major trend is the option of providing a touchless door activation or touchless intercom activation of a video intercom for those without proper credentials. Though touchless isn't a new solution to the access control market, the pandemic introduced a renewed focus on these types of solutions to provide hygienic access to visitors. For offices and other workspaces looking to make investments into post-pandemic solutions to assist in reopening, touchless can support these efforts. When it comes to smart, secure workspaces, many people think instantly of cameras or monitors, access control, and alarm systems. Proper access credentials However, video intercoms are often the missing piece of a building's security puzzle. A video intercom provides an identifying view that is not always available from a camera covering a large area. They allow those without proper access credentials a method of requesting entry, and just like cameras, they can be activated by alarms to allow staff to clearly see and communicate. If a workspace or office is important enough to be secure, it's important enough to be sure of who is there before the door is opened. In 2021, it's not enough to ensure the physical security of your staff and visitors, but also to ensure they are accessing a hygienic environment. Video intercoms provide that security and peace of mind.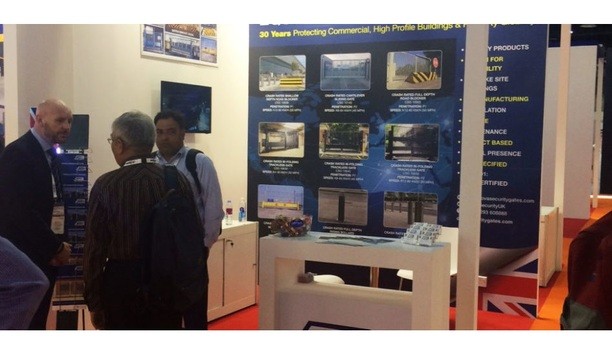 Cova's Production Manager Kevin Conway makes his debut visit to Intersec 2020
For the seventh consecutive year, Cova will be exhibiting at Intersec 2020 the world's trade fair for perimeter security, safety and fire protection in Dubai, January 2020. Intersec 2020 will again be held at the International Convention and Exhibition Centre at the World Trade Centre, where Cova will be showcasing their high-quality product range to prospective Middle East customers and international clients. This year, Kevin Conway the Production Manager makes his debut visit to Dubai, and he'll be on the stand providing help and technical advice for the three days, along with Nathan Jones the Sales Manager. High-profile perimeter security projects Celebrating his 20 year career at Cova he joined as an apprentice initially, working his way up through the business as a Design Engineer and now is responsible for the production team and factory. With his wealth of experience and knowledge he's responsible for ensuring hundreds of high-profile perimeter security projects are delivered on time all over the world including: British Embassies globally including Dubai, Washington, Belgrade and Ankara Schiphol, Gatwick, Edinburgh, Manchester, Newcastle & other International Airports Datacentres Globally MOD, Metropolitan, Leicester, Hertfordshire Police Stations Global Banks including HSBC, Lloyds and cash handling sites BBC buildings across the UK Cova's Kevin and Nathan look forward to discussing any perimeter security needs and are available to present the perimeter security portfolio of security gates, blockers, bollards and barriers, including the PAS 68 crash rated/anti-ram product range.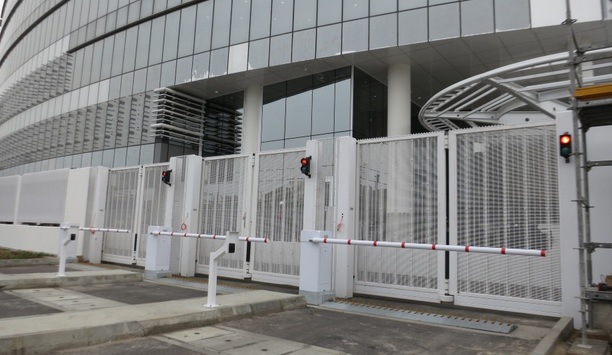 Cova Security Gates installs perimeter technology for Nigerian construction company Julius Berger
A landmark mixed-use development in Nigeria has been secured by the latest British perimeter technology. Crash-tested bi-folding speed gates with inlaid SR security-rated mesh panels have been installed at Nestoil Towers on Victoria island, Lagos, along with crash-tested bollards and blockers. Cova Security Gates from Crawley – creators of the crash-tested speed gate – won the contract to supply and install from Nigerian construction company Julius Berger. Nestoil Towers is a 15-storey mixed-use development consisting of 7,500 sq m of office space, 3,500 sq m of residential space High performance glass The prestigious Nestoil Towers is a 15-storey mixed-use development consisting of 7,500 sq m of office space, 3,500 sq m of residential space, a multi-storey parking facility as well as a recreational facility – and houses Julius Berger's new corporate head office. The building form was created using gentle curved surfaces of high performance glass with horizontal tubular details which accentuate the sweeping effect of the curved façade. The arced curtain walls are further defined by a surround of solid white metal panels to complete the contemporary composition of this building. Cova were tasked to provide secure vehicle and pedestrian access and to protect access from the gatehouse for staff entrances and exits at different areas and around the main building. Security of the gates Cova supplied five crash-tested trackless bi-folding speed gates, one standard bi-folding gate, five rising arm barriers, four crash-rated bollards, a crash-tested shallow depth road blocker, a full-height double turnstile and a push button access control system that controlled the entire turnkey project. The gates were clad with steel fencing manufacturer Zaun's SR2-rated Super10 steel mesh to add to the security of the gates. Cova's design team manufactured each product bespoke to the client's specific requirements for the project Cova's design team manufactured each product bespoke to the client's specific requirements for the project, because of the weight and material of the mesh, to ensure PAS68 test standards were fully met and foundation requirements, speed of opening and closing and power control were all as specified. Implement protection All gates and turnstiles were finished in 'Signal White' to blend in with the design of the tower and the fence line. Cova filled three 40ft containers for shipping to Nigeria with all products tested prior to leaving the factory as part of its ISO9001 process and by Julius Berger-appointed auditors. Installation was arduous and fraught with difficulties, but once completed, a Cova engineer provided full training to Nestoil Towers security team on how to operate the gates, blockers, barriers and turnstile on a daily basis so that they could correctly implement protection in the event of a terrorist vehicle attack.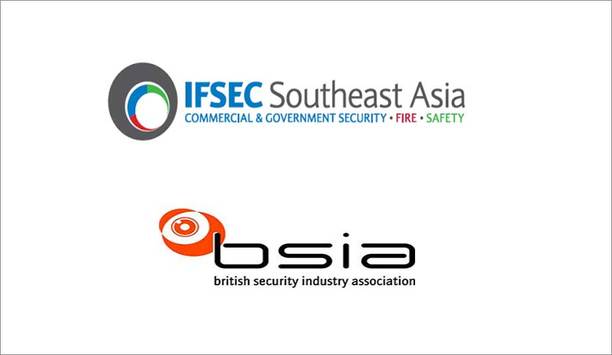 IFSEC Southeast Asia appreciates BSIA for continued and invaluable support over the last 5 years
IFSEC Southeast Asia provides vendors with the chance to meet with over 10,000 customers from over 51 countries IFSEC Southeast Asia thanks the BSIA team for their continued and invaluable support over the last 5 years. IFSEC South East Asia is a highly successful extension of the world leading IFSEC brand and provides UK security suppliers with a unique opportunity to meet with new and existing customers from the region. Appreciation of support Simon Mills (Group brand director for IFSEC International) commented "We are delighted for the continued support by the BSIA, UK Pavilion and UK companies. We look forward to working with you all in 2017 and would like to say a special thank you to the BSIA for their continued support." IFSEC Southeast Asia provides vendors with the chance to meet with over 10,000 customers from over 51 countries, all under one roof, where the concentration is firmly focused on security and fire safety. It is the perfect place to showcase products face to face with the entire buying chain, with 86% of all visitors empowered with purchase making authority. A blend of leading UK security and fire safety companies will come together for a dedicated UK Pavilion showcasing the latest products on offer as well as the expertise and innovation associated with the UK's security and fire industries. Participating companies include world leaders in their fields such as Apollo Fire Detectors, Cova Security Gates, FFE, HAES Systems and TDSI. IFSEC Southeast Asia 2017 IFSEC Southeast Asia will next take place 6 - 8 September 2017 at the Kuala Lumpur Convention Centre. Darren Wood of BSIA also said "I am pleased to say the BSIA, as a Trade Challenge Partner (TCP), will once again be supporting IFSEC SE Asia in Kuala Lumpur and facilitating a UK Pavilion. The exhibition is the 'must do' exhibition for companies looking to export to and do business in the ASEAN region. In its 5th year, the show is growing year on year and fast gaining a reputation as the show to exhibit and to meet serious buyers and specifiers from across the region from both the private and public sector." "The ASEAN infrastructure market has huge potential for U.K businesses. ASEAN government's top priority is the regions infrastructure, with planned expansion and development of urban, intercity and high-speed rail systems, new airports, ports, water and power developments." "The ASEAN region boasts three of the world's top 10 most rapidly growing construction economies, each estimated to continue growing between 6 - 9% a year, and with recent government reforms across the region, it is a very attractive destination for U.K companies to do business in."
Related white papers
How security systems ensure healthy workplaces during COVID and after
Automatic vehicle identification: State of the industry 2020
RFID and smartphone readers in physical access control