Hikvision Intercom: Audio, Video Intercom Systems
(26)
Browse Intercom: Audio, Video Intercom Systems
Audio, video or keypad entry products updated recently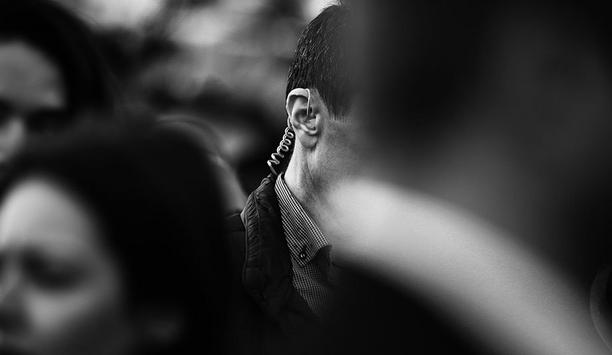 Building security: How audio tells the whole story
Every building starts with the entrance. A solid enterprise risk mitigation and security strategy include protecting that entrance. Often, risk mitigation strategies protecting the entrance have included high-resolution video surveillance cameras, video management systems, and access control solutions. But that strategy and set of security solutions only tells part of the story. Imagine a security guard who is protecting a facility after hours, when an individual approaches the entrance and seeks to gain access. The security guard can pull up the video surveillance feed and see the individual and his movements, which appear to be suspicious. But he also needs to hear him in order to decide the next decisions and actions. Does he escalate the situation, calling for backup and for first responders' response, or does he allow the individual access to the building because he works there and is authorised to enter? Meet high-definition voice What the security guard needs is to be able to hear and to communicate with that individual. All enterprise security systems need three primary components in order to successfully protect the entrance and to mitigate risk – access control, video surveillance, and the ability to hear and communicate. Each component plays an integral role in supporting a unified security system, and without all three, the security system is not complete. Access control can be thought of as the brains of a security system by holding data and permissions. It serves as the arms and hands of the system; it can either keep someone out or What a security guard needs is to be able to hear and to communicate with an individualinvite them in. IP video allows a security team to remotely position a set of eyes anywhere an IP camera can be placed on a network. With a video management system, security teams can see what is happening and decide how to respond. However, with remote viewing, the event may be over by the time security physically responds. Audio adds interactivity That three-component enterprise security system – comprising IP video, access control, and high-definition voice working together mitigates risks and provides value. It also means that security is interactive. Security teams talk and listen to the person that's seen on a video surveillance system, no matter where the location or how remote. If the person is lost or simply needs assistance, security personnel can talk to them and provide direction and reassurance. Even more, in an emergency, an interactive solution becomes a critical life-saving tool, as it provides data that can be shared between security, police, emergency services, and more. Audio can also detect voices, noises, breaking glass, or other sounds that are not within direct view of a video camera. An interactive security system creates an informed response, by providing real-time situation awareness management. Post-event, it supports forensics and investigations to mitigate future security incidents. Audio and COVID-19 We are living in extraordinary times. As businesses begin to reopen and stay open, they are looking for any tools that can help them overcome the enormous That three-component enterprise security system – comprising IP video, access control, and high-definition voice working together mitigates risks and provides valuechallenges they face. In buildings and facilities, the COVID-19 pandemic has created a new security perimeter, one that demands contactless access with entry and exit, and that has also created a new duty of care for security professionals. Now more than ever is the need to interact and communicate with individuals moving in and out of doors and spaces without physical intervention. Intelligent communications, integrated with contactless access control, can help a business to comply with pandemic safety guidelines and ultimately, reopen for business and stay open. COVID-19 has also increased the need for clean-room isolation and quarantine spaces, sometimes in areas not originally intended for that use, where risk of infection is high, and equipment must be easily disinfected between patients. Here, purpose-built cleanroom intercoms, providing clear touchless communications despite the noisy environment, have emerged as critical tools for enabling patient care while reducing the need to enter the contaminated space. For example, voice communication can enable hospital staff to verify identity and to communicate with patients without entering the isolated and infectious environment, which can save on personal protective equipment (PPE) and reduce the amount of exposure to the virus. In non-emergency healthcare facilities, such as medical centers, voice can effectively relay information to building occupants and visitors for screening purposes. Visitors can be seen and heard. For example, a patient who seeks access to a medical center for an appointment can hear important instructions from a nurse via the intercom solution. Seeing the person that you talk to is one thing but hearing them conveys a much better sense of closeness, making it possible to maintain a high level of security and customer service. The whole story Today's security systems should no longer simply involve video surveillance cameras generating feedback and images to a security guard. Instead, a new ecosystem for enterprise security and risk mitigation has emerged, and it's one that involves video surveillance, access control, and high-definition voice. That ecosystem can ensure well-rounded and responsive information management and security platform, all communicating with each other and offering actionable insight into risks and potential physical breaches. Audio is the new value hub of the connected and intelligent school, campus, building, correctional facility, and more. Simply put, a silent security system cannot be an effective security system. In every situation, it is crucial for all security professionals to mitigate risk, no matter what they are protecting. This emphasizes the need to hear, be heard, and be understood in virtually any environment.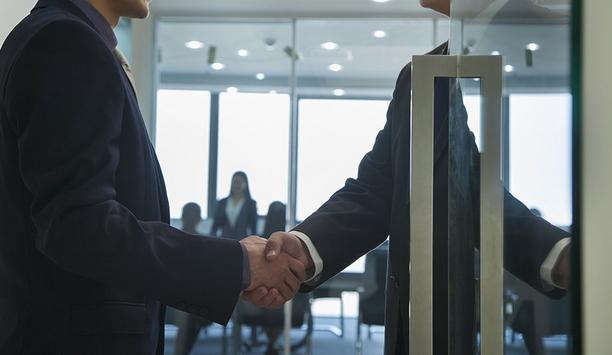 Thermal screening: The technology that will lead us out of lockdown
Across the world, the impact of the current pandemic has majorly disrupted how we function in our everyday lives, as a society, and the ways in which we do our jobs. Throughout, our personal safety and wellbeing, as well as that of our families, neighbours and colleagues, has been paramount - and adapting our day-to-day lives to meet social distancing measures has been a learning curve for us all. As we start to reassemble normal life, precautionary measures will continue to be put in place to achieve the universal aim of mitigating the spread of the virus as much as possible. As different countries reach new stages of this process, some parts of the world continue to live and work in lockdown, whilst some are beginning to open up. This means governments, as well as businesses and organisations, will need to think beyond one-way systems and sanitation stations to contain the risk of infection as more people begin to return to the outside world. Tracing the spread of COVID-19 Of course, this will need to be driven by higher-level support from leaders in government, healthcare and technology to develop innovative ways of tracking and tracing the spread of COVID-19. From contact tracing solutions, to self-reporting apps and thermal screening cameras – governments and businesses across Europe have a new responsibility to seek and reinforce the most effective ways to ensure people's safety. These measures are particularly pertinent to those reopening their doors as lockdown eases, and those returning to a daily routine of commuting to and serviced office spaces. As more and more people begin to move through public and commercial areas, we will rely more on technology to run in the background to ensure safety and wellbeing is monitored - much like that of the everyday CCTV camera. Thermal temperature screening cameras One piece of technology that we can expect to see as more commonplace is the thermal temperature screening cameras and monitoring system. An example of this kind of device, is D-Link's recently launched all-in-one, intelligent fever screening kit – which includes a dual-lens thermographic camera, blackbody calibrator, as well as integrated management software. Governments, as well as businesses and organisations, will need to think beyond one-way systems and sanitation stations to contain the risk of infection The premise of temperature screening cameras like this one, is to harness thermal imaging technology coupling it with AI to identify if a person is experiencing elevated temperatures, and raise the alarm automatically when someone at risk of spreading is detected. To monitor the progression or depletion of COVID-19, technologies such as AI facial recognition will play an important role in mitigating the risks of the virus spreading. Thermal cameras that use AI can easily capture and manage employee's temperature and stop their entrance if a fever is detected. For this reason, such devices are normally installed in a doorway or entrance to a building to quickly detect and identify those displaying symptoms before entering a building. This type of surveillance will be detrimental to the management of COVID-19 in the world of a 'new normal' – as companies feel their way out and learn as they go along with people's health and wellbeing continuing to be centre of the mind. Just as lockdown has had an impact on physical as well as mental health, so too will the adjustment to living life post-pandemic. Not only in getting used to and dealing with the emotional and mental pressures of life on the 'outside' as they leave lockdown, but they also face the very real risk of contracting the virus and the worries they may have of spreading it. Appropriate installation of temperature screening Companies and organisations have a responsibility in these times to play a supportive role towards employees, such as allowing them to continue working from home until they feel comfortable to work in an office setting. Equally, as restrictions ease, employers have a duty to make the workplace a safe place that is able to uphold the wellbeing of staff, which is where, as we wait for a vaccine, we must make use of the available technology. However, in the case of the thermal camera, in order for it to deliver effective results, it must be installed appropriately. To support this, we have outlined some key points to consider when deploying a temperature screening camera here: Choose a solution that features a blackbody calibrator – a vital part for any temperature screening device. A blackbody calibrator is the basis for accurate calibration of infrared thermography devices and allows the device to accurately detect a fever. Check for facing windows or doorways and heat sources such as radiators as these increase the risk of stray heat or cold sources throwing off readings according to the ISO standard associated with this type of equipment Be wary of weather and changes in climate as the device will need time to acclimatise – in order for readings to be clear individuals coming in from outside must wait five minutes before being screened When mounted, the camera must face individuals head-on and in parallel with their face to capture the inner eye area which is crucial for temperature reading Consider an option using AI which will automatically recognise individuals based on photos in the system Check applicability and legality of temperature screening cameras before deploying There's a long way to go before life will fully return to normal. In the meantime, and to help everyone along the way, it's essential that the right measures are in place to protect the physical and mental wellbeing of those we are responsible for. For anyone who is exploring options, know that there is help out there to provide guidance and expertise on the solutions that will be right for you and your business - now, as we go through the remainder of lockdown, and as we slowly move back into everyday lives.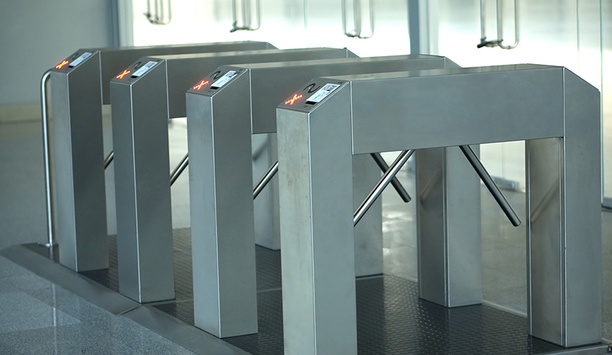 The digital transformation of access control solutions
The safeguarding of premises through the monitoring of entrance and exit points has traditionally been a very manual aspect of security. Human operators have been relied on to make decisions about who to admit and deny based on levels of authorisation and the appropriate credentials. But the access control business, like many industries before it, is undergoing its own digital transformation; one where the protection of premises, assets and people is increasingly delivered by interconnected systems utilising IoT devices and cloud infrastructure to offer greater levels of security and protection. Modern access control solutions range from simple card readers to two factor authentication systems using video surveillance as a secondary means of identification, right through to complex networks of thermal cameras, audio speakers and sensors. These systems, connected through the cloud, can be customised and scaled to meet the precise requirements of today's customer. And it's the ease of cloud integration, combined with open technologies and platforms that is encouraging increasing collaboration and exciting developments while rendering legacy systems largely unfit for purpose. Remote management and advanced diagnostics Cloud technology and IoT connectivity means remote management and advanced diagnostics form an integral part of every security solution.Cloud technology and IoT connectivity means remote management and advanced diagnostics form an integral part of every security solution. For example, as the world faces an unprecedented challenge and the COVID-19 pandemic continues to cause disruption, the ability to monitor and manage access to sites remotely is a welcome advantage for security teams who might otherwise have to check premises in person and risk breaking social distancing regulations. The benefits of not physically having to be on site extend to the locations within which these technologies can be utilised. As an example, within a critical infrastructure energy project, access can be granted remotely for maintenance on hard to reach locations. Advanced diagnostics can also play a part in such a scenario. When access control is integrated with video surveillance and IP audio, real-time monitoring of access points can identify possible trespassers with automated audio messages used to deter illegal access and making any dangers clear. And with video surveillance in the mix, high quality footage can be provided to authorities with real-time evidence of a crime in progress. Comprehensive protection in retail Within the retail industry, autonomous, cashier-less stores are already growing in popularity The use of connected technologies for advanced protection extends to many forward-looking applications. Within the retail industry, autonomous, cashier-less stores are already growing in popularity. Customers are able to use mobile technology to self-scan their chosen products and make payments, all from using a dedicated app. From an access control and security perspective, connected doors can be controlled to protect staff and monitor shopper movement. Remote management includes tasks such as rolling out firmware updates or restarting door controllers, with push notifications sent immediately to security personnel in the event of a breach or a door left open. Remote monitoring access control in storage In the storage facility space, this too can now be entirely run through the cloud with remote monitoring of access control and surveillance providing a secure and streamlined service. There is much to gain from automating the customer journey, where storage lockers are selected online and, following payment, customers are granted access. Through an app the customer can share their access with others, check event logs, and activate notifications. With traditional padlocks the sharing of access is not as practical, and it's not easy for managers to keep a record of storage locker access. Online doors and locks enable monitoring capabilities and heightened security for both operators and customers. The elimination of manual tasks, in both scenarios, represents cost savings. When doors are connected to the cloud, their geographical location is rendered largely irrelevant. Online doors and locks enable monitoring capabilities and heightened security for both operators and customers They become IoT devices which are fully integrated and remotely programmable from anywhere, at any time. This creates a powerful advantage for the managers of these environments, making it possible to report on the status of a whole chain of stores, or to monitor access to numerous storage facilities, using the intelligence that the technology provides from the data it collects. Open platforms power continuous innovation All of these examples rely on open technology to make it possible, allowing developers and technology providers to avoid the pitfalls that come with the use of proprietary systems. The limitations of such systems have meant that the ideas, designs and concepts of the few have stifled the creativity and potential of the many, holding back innovation and letting the solutions become tired and their application predictable. Proprietary systems have meant that solution providers have been unable to meet their customers' requirements until the latest upgrade becomes available or a new solution is rolled out. This use of open technology enables a system that allows for collaboration, the sharing of ideas and for the creation of partnerships to produce ground-breaking new applications of technology. Open systems demonstrate a confidence in a vendor's own solutions and a willingness to share and encourage others to innovate and to facilitate joint learning. An example of the dynamic use of open technology is Axis' physical access control hardware, which enables partners to develop their own cloud-based software for control and analysis of access points, all the while building and expanding on Axis' technology platform. Modern access control solutions range from simple card readers to two factor authentication systems using video surveillance as a secondary means of identification Opportunities for growth Open hardware, systems and platforms create opportunities for smaller and younger companies to participate and compete, giving them a good starting point, and some leverage within the industry when building and improving upon existing, proven technologies. This is important for the evolution and continual relevance of the physical security industry in a digitally enabled world. Through increased collaboration across technology platforms, and utilising the full range of possibilities afforded by the cloud environment, the manufacturers, vendors and installers of today's IP enabled access control systems can continue to create smart solutions to meet the ever-changing demands and requirements of their customers across industry.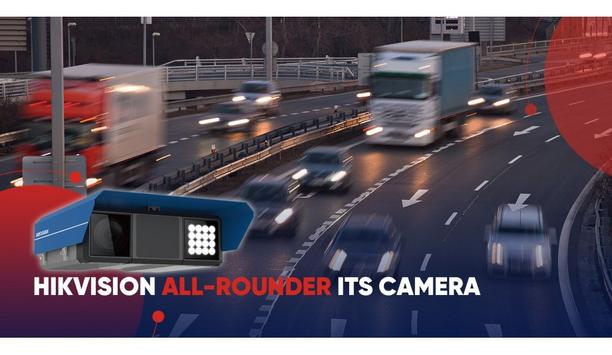 Hikvision announces the launch of All-Rounder ITS camera for improvement of road safety and traffic flow
Hikvision, an IoT solution provider with video as its core competency, announced its latest traffic product offering - the All-Rounder ITS camera - designed to improve road safety and optimise traffic flow. As the name implies, the camera encompasses different skills and abilities, boasting speed detection, traffic violation detection, automated plate recognition, and vehicle attribute analysis in one housing. "Hikvision is always pushing the boundaries of video technologies. Beyond the visual range that is perceived by video cameras, the abilities to understand other kinds of "senses" would allow even more precise monitoring and reporting of events or accidents," says Frank Zhang, President of International Product and Solution Center at Hikvision. "This is multi-dimensional perception, a trend that we think will affect the security industry in the future." Optimising traffic flow The new ITS camera is designed and developed with this multi-dimensional concept in mind. It is Hikvision's first camera to integrate three otherwise separate modules in one unit with no compromise on performance, making the camera neat and flexible to be deployed for demanding environments, all in an easy and cost-effective manner. The product provides an HD camera, speed radar, and light array inside one housing. Specifically, it works with a multi-tracking radar that continuously monitors up to two or three traffic lanes - depending on the camera model, and identifies the speed and position of objects in the monitored area at a speed of up to 300 km/h. If a vehicle violates the speed limit, the embedded radar triggers the connected camera and a picture is taken of the vehicle and its licence plate. Conventional ANPR systems Incident detection helps to improve overall driving standards, which ultimately reduces the number of accidents In the event of infringements of traffic rules such as wrong-way driving, improper lane usage, or even failure to use a seat belt, the camera will capture images of the corresponding vehicle, recognise its licence plate and relevant information including vehicle type, colour, brand, and direction of movement, which can be addressed to the authorities in real-time or stored on board. Incident detection helps to improve overall driving standards, which ultimately reduces the number of accidents, improves road safety and further evens traffic flow. Employed with Deep Learning algorithms, the camera is able to recognise a much higher number of licence plates and with higher efficiency than conventional ANPR systems. Its GMOS sensor further ensures brighter and smoother images to be reproduced in challenging lighting conditions, especially in low-light environments. The camera's embedded supplemental light features a 16-bead light array, offering an IR range of up to 40 metres at night. Seamless onsite configuration As all of these functionalities are integrated, the single product itself outperforms conventional ITS products with space-saving and less cabling for easier installation. It supports flexible pole- or side-mounting, which makes onsite configuration effortless. The Hikvision All-Rounder ITS camera is ideal for various scenes such as urban roads, highways, tunnels and toll stations. For more information, one can visit the product page of iDS-TCV907-BIR on the company's official website.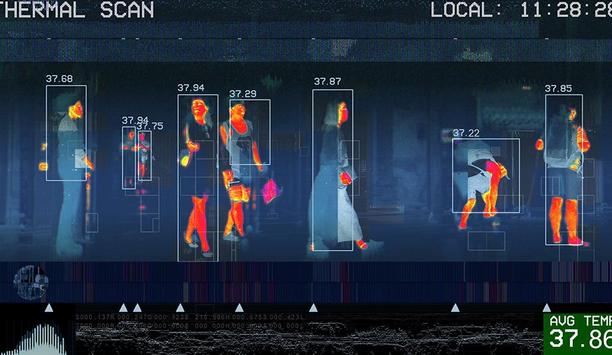 Maximising effectiveness of thermal cameras for temperature screening
Thermal cameras can be used for rapid and safe initial temperature screening of staff, visitors and customers. Used the right way, the cameras can help prevent unnecessary spread of viruses like the novel coronavirus. During the global pandemic, use of thermal cameras has increased, but they have not always been used correctly, and therefore, not effectively. Hikvision's temperature screening thermal products are currently assisting users in initial temperature screening across the global market. During 2020, demand increased in most markets, and the company highly recommends that Hikvision's thermographic cameras be used in accordance with local laws and regulations. Limitations of the technology include throughput and the impact of ambient conditions. Detect viruses and fever Hikvision releases a video that illustrates how skin temperature measurements are normalised within minutes Thermal cameras cannot detect viruses and fever and should only be used as a first line of screening before using secondary measures to confirm, says Stefan Li, Thermal Product Director at Hikvision. "We also believe it is important for businesses and authorities to use [thermal cameras] alongside a full programme of additional health and safety procedures, which includes handwashing, regular disinfection of surfaces, wearing protective clothing such as masks, and social distancing." Hikvision has released a video that illustrates how skin temperature measurements are normalised within minutes after someone emerges from the cold. Mr. Li says the video demonstrates the accuracy of forehead measurement under difficult circumstances when people come inside from a cold outdoor environment. Temperature screening facilities "There have been some claims that measuring the forehead temperature is not as accurate as measuring the inner canthus, and we believe this video demonstrates the accuracy of forehead measurement very well," he says. "We also illustrate how the skin temperature will experience a process of recovery (warming up), no matter if it is measured by a thermal camera or a thermometer." Mr. Li adds that people should wait five minutes in such circumstances before starting a temperature measurement. "We hope that stakeholders who are involved in the design of temperature screening facilities and associated health and safety procedures will recognise how important it is to consider the skin temperature recovery time, and that forehead measurement can provide accurate test results," says Mr. Li. Thermal imaging manufacturers The algorithm is based on a large number of test results to obtain a value that tends to be dynamically balanced The temperature measurement principle of thermal imaging is to detect the heat radiation emitted by the human body. The detected heat value often does not reflect the true internal body temperature of an individual. Furthermore, the temperature varies among different parts of the human, such as the forehead, ears, underarms, etc. A temperature compensation algorithm can be used to adjust the measured skin temperature to align with the internal body temperature. The algorithm is based on a large number of test results to obtain a value that tends to be dynamically balanced. At present, thermal imaging manufacturers in the market, and even forehead thermometer manufacturers, have developed their own algorithms to map the skin temperature measured by the camera to the internal body temperature, so as to compensate the skin temperature to the internal body temperature. Thermal cameras This is also why Hikvision recommends that the "actual body temperature" should be checked with a secondary device for confirmation. The calibration work for a thermal camera is completed in the production process at the factory, including calibration of reference values and detection point and so on. At the same time, the equipment parameters should be adjusted before on-site use to ensure accurate temperature reads. Hikvision does not deny the accuracy of temperature measurement at the inner canthus but prefers forehead temperature measurement and algorithms based on actual use scenarios, says Mr. Li. A large amount of test data and practical results indicates that the forehead is a correct and easy-to-use temperature measurement area, says the company. There are advantages and disadvantages of choosing different facial areas for temperature measurement. Default compensation temperature Two main approaches direct the measurement area and how compensation algorithms are applied: Forehead area + default forehead compensation algorithm value Upper half face (forehead + canthus) + default inner canthus compensation algorithm value. Both methods deploy compensation algorithms, but the default compensation temperature of the inner canthus will be less than the default compensation temperature of the forehead, generally speaking. The reason is that the temperature of the inner canthus of most people is higher than their forehead, so the temperature compensation is relatively low (i.e., closer to the actual temperature inside the body.) Upper face area Hikvision found that selecting the upper face area plus the default compensation value for the inner canthus resulted in situations when the calculated temperature is lower than the actual temperature. For the Hikvision solution, the forehead is a relatively obvious and easy-to-capture area on an entire face Mr. Li explains: "The reason is that when the camera cannot capture the position of the inner canthus (for example, when a person is walking, or the face is not facing the camera), the camera will automatically capture the temperature of the forehead. Then the result that appears is the sum of the forehead temperature plus the default compensation temperature of the inner canthus, which is lower than the actual temperature of the person being measured. Therefore, errors are prone to occur." Thermal imaging products But for the Hikvision solution, the forehead is a relatively obvious and easy-to-capture area on an entire face. Also, the default forehead compensation temperature is based on rigorous testing and can also correctly mimic the actual temperature of the person being measured, says Mr. Li. After many test comparisons, considering that the results of forehead temperature measurement are relatively more stable, and in order to avoid the false results from inner canthus temperature measurement, Hikvision chose the forehead temperature measurement approach. "We look forward to bringing thermal imaging products from a niche market where there is a relatively high-end industry application to a mass market and serving more users," says Mr. Li. Facial recognition terminals Additional application parameters can maximise effectiveness of thermal cameras for measuring body temperature: Positioning and height - All cameras must be mounted appropriately to avoid loss of accuracy and performance. The installation height of each camera must be adjusted according to camera resolution and focal length, and stable installation is needed to avoid errors caused by shaking. Ensuring a 'one-direction path' - The detection area must ensure that cameras capture the full faces of all those passing by or stopping, and obstacles should be avoided in the field of view, such as glass doors that block the camera. Adequate start-up and usage - A waiting time of more than 90 minutes is required for preheating, after the initial start-up. Before conducting a thermal scan, people should be given three to five minutes to allow their body temperature to stabilise. When Hikvision MinMoe facial recognition terminals are used, people must stand at a fixed distance, pass one by one, make a short stop, and face the camera directly. Hikvision cameras support efficient group screening, but one-by-one screening is suggested for more accurate results, says Mr. Li. Unstable environmental condition An unstable environmental condition may affect the accuracy of thermal camera systems Environmental factors can impact the accuracy of thermal cameras, and the idea of using a black body is to provide the camera with a reference point that has a stable temperature. The black body is heated to a specific temperature and helps the thermal camera to know how much error is caused by environmental factors in the room, and how the camera should calibrate itself in real time to improve its accuracy. A black body can help increase the temperature measurement accuracy, and the most common improvement is from ±0.5 degrees to ±0.3 degrees. However, it also increases the cost of the installation. In some markets, customers may require black bodies in order to comply with regulatory accuracy requirements. An unstable environmental condition may affect the accuracy of thermal camera systems for measuring temperature. Medical temperature measurement Therefore, Hikvision suggests that the ambient conditions should be met for installation and use. First of all, users should avoid installing devices in hot or changeable environments. All cameras require indoor environments with calm air, consistent temperature and no direct sunlight. Installation should also be avoided in semi-open locations that may be prone to changes in ambient conditions, such as doorways, and there should be enough stable, visible light. All devices should be installed to avoid backlighting, high temperature targets, and reflections in the field of view as far as possible. "We often see the misconception that thermal cameras can replace medical temperature measurement equipment, which is not the case," says Mr. Li. Rapid preliminary screening "Temperature screening thermographic cameras are designed for the detection of skin-surface temperatures, and the measurement should be conducted to achieve rapid preliminary screening in public areas. It is really important that actual core body temperatures are measured subsequently with clinical measurement devices."
Hikvision AcuSense Technology responds effectively to human and vehicle intrusion events
A feeling of security is a universal human need. And beyond physical, bodily security, people need to know that their environment, investments, and belongings are safe as well. Security systems are installed in homes and businesses every day to create that sense of security. Compared to conventional sensor-based alarm systems, a surveillance system that utilises cameras has several advantages: The ability to watch events in real-time, Obtaining key data around those events, and Providing solid and accurate evidence for law enforcement. AcuSense technology Hikvision AcuSense technology distinguishes people and vehicles from other moving objects Empowered by deep learning algorithms, Hikvision AcuSense technology distinguishes people and vehicles from other moving objects. AcuSense is the perfect choice for an accessible and intelligent security system. AcuSense technology helps to focus on human and vehicle events in two ways: The device will only trigger an alarm when the preset intrusion type (human or vehicle) takes place, and Videos related to alarm events are sorted into human and vehicle categories for easier footage searches. With AcuSense Technology, users get some powerful functions, such as: Accurate alarm for humans and vehicles - Focus on alarms triggered by humans and vehicles while false alarms triggered by animals or irrelevant objects are vastly reduced. Visual and auditory warning - On-site response and deterrence methods using visual and customisable auditory warnings add another layer of protection. Search targets quickly by type - Video clips sorted by human and vehicle categories, and object classification improves search efficiency. Searching video clips gets easier Video clips are already sorted into the 'Human Files' and 'Vehicle Files'. Users just need to click one of these categories and use time or location data to quickly locate the clip that they want. Compared to the conventional method that displays all video files at once, AcuSense technology enables carrying out searching much more easily. Ideal applications Residential – Intrusion detection and deterrence for home security Whether choosing to keep an eye on the house or hiring a professional service provider to look after security of the home, there are two functions that users will surely want to have: Prompt notification via smartphone Users will get a notification on the app or via SMS, when the alarm is triggered. Irrespective of who takes care of looking after intrusion events, it's always good to have first-hand information. Users will get a notification on the app or via SMS, when the alarm is triggered. Then, they can check out the live video from their smartphone. Light and Sound Intruder Deterrence Knowing what the suspect looks like is important, especially for providing evidence to police. However, property losses have already occurred at that time. It would be even better if there were means that can provide on-site deterrence and prevent any loss at all. Network Cameras with AcuSense technology Network Cameras with AcuSense technology, white light and audio alarm can be set to react to intrusion events with a flashing light and customisable siren, alerting any would-be intruder that they are being monitored and have already been spotted. Turbo DVR with AcuSense technology requires a PIR/TurboX camera for visual and audible alarm. Factories – Accurate trespass alarm, 24 hours a day Factories and warehouses store high-value raw materials or commodities. Security here is crucial. However, there is usually only limited manpower to perform such tasks. Replace security patrols with camera monitoring Using AcuSense technology can greatly improve perimeter monitoring efficiency and ensure that limited human resources can be deployed only where most needed. Accurate Trespassing Alarm for Human Targets Factories and warehouses mostly deal with human intrusion events, which might turn into burglary or vandalism. The security team can set devices with AcuSense to send alerts only upon the detection of a human intrusion. Wild animals crossing the line will no longer trigger the alarm.
Related white papers
5 reasons to integrate mobile technology into your security solution
RFID and smartphone readers in physical access control
The role of IT in physical access control