Deedlock Access Controllers
(4)
Browse Access Controllers
Access control controller products updated recently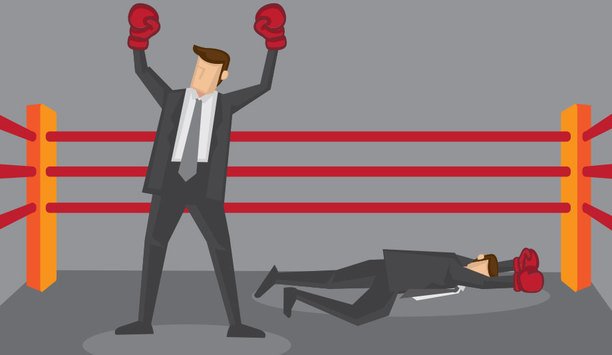 A glance at the winners and losers of the security industry in 2018
In my coverage of China Tariffs impacting the security industry over four recent articles, products on the tariff schedules routinely integrated into security solutions included burglar and fire alarm control and transmission panels, video surveillance lenses, HDTV cameras used for broadcast use cases and fiber optic media converters. The general 'callout' of ADP (Automatic Data Processing) devices and peripherals technically includes servers, workstations and microcomputers, all of which are commonly used to support security solutions. The underperformance, from June 15 to August 24, of U.S. stocks with high revenue-exposure to China, and that of Chinese stocks with high revenue-exposure to the United States was significant and almost identical at 3.2%, significant losses to some investors already involved in security industry M&A activity. Significant public safety Facial Recognition (FR) vendors leveraging AI expanded their market focus to retail and public safety While it was not apparent that practitioners' security program budgets kept pace with the growth of the more popular solution providers like video surveillance and cyber security, the ICT industries supporting the security economy continued to expand, especially in wireless and wired infrastructure, including preparations for 5G wireless rollouts. These omnipresent technologies drove significant public safety, smart city and public venue projects in 2018. Facial Recognition (FR) vendors leveraging AI expanded their market focus to retail and public safety. In 2018, virtually every public presentation, webinar and published Q&A on social media monitoring and facial recognition technologies I worked on, involved significant pushback from privacy advocates, almost to the point of alarmism. Massive risk reduction Several solution providers in these areas have made significant strides on data protection, accuracy, powered by AI and documented crime reduction cases; however, this real news is quickly shadowed by privacy advocates, seemingly ignoring massive risk reduction, especially in the case of active assailants and gang-related crime. Will FR become mainstream? The cautious security industry may take a cue from the maverick retail industry, sports venue and VIP verification solution providers that grew in 2018. 2019 trends: presupposition or repudiation; winners and losers. Chinese tariffs have had a huge impact on the security industry, which can be seen from changes to U.S and Chinese stocks Although technology adoption forecasting is inexact, there are definitive opportunities in the security industry born on necessity. With the widespread problem of false alarm transmission and inability for first responders to 'be everywhere,' developers of solutions that provide automated verification and alternative security incident detection are expected to become mainstream. Promising detection systems The use of AI, NLP, LiDAR, UAS (Unmanned Aerial Vehicles aka drones) with surveillance and thermal imaging will grow, mostly due to higher acceptance in other industries like autonomous vehicles, rail safety, terrain and post devastation mapping/rescue. However, legacy 'listing' or certification organisations will be forced to make an important decision for their own survival: work toward integrating these promising detection systems into acceptance by insurance, licensing and standards development organisations. 2019's 'true' Industrial Philanthropists will be needed to fund early warning tech for firefighters and the presence of active assailants 2019's 'true' industrial philanthropists will be needed to fund early warning tech for firefighters and the presence of active assailants. For these use cases, 5G infrastructure rollouts, FR acceptance, lower cost perimeter detection and long range object and fire recognition by LiDAR and Thermal imaging will all be watched closely by investors. Should public agencies and philanthropical solution providers in the security industry cross paths, we may just yet see a successful, lifesaving impact. Cyber risk profile The 'Digital twin' refers to a digital replica of physical assets (physical twin), processes, people, places, systems and devices that can be used for various purposes. Your 'Security Digital Twin' has a similar physical and cyber risk profile, either through common threats, similar assets or both. Good news: managing your risk, protecting assets and securing your facilities in 2019 will get easier as security digital twin profiles will grow in maturity, while keeping their data sources private. This will be accelerated by the maturity of AI-based, auto-generated visualisations and image recognition, that happens to also drive the FR solutions. The 5G wireless infrastructure market is emerging as far more of a quantum leap in connectivity, like 'wireless fiber optics' performance, than an upgrade to 4G LTE. The 5G infrastructure market will be worth $2.86 billion by 2020 and $33.72 billion by 2026, growing at a compound annual growth rate (CAGR) of 50.9%. Intelligent applications The explosion of ingested voice, video, and meta-data, the interconnectivity of devices, people and places, and the integration of intelligent applications into expanding ecosystems all require faster communications. To be more accurate, 5G rollouts will accelerate in 2019; however, current project funding will include and be impacted by future enterprise security connectivity: 5G and FWA (Fixed Wireless Access). 5G rollouts will accelerate in 2019; however, current project funding will include and be impacted by future enterprise security connectivity Quite simply put, larger solution providers are gently coaxing practitioners into seemingly 'open systems;' the negative discovery during an M&A process, audit or integration with a smart city's public/private partnerships will continue to be revealed, and related industries will force reform. Autonomous things will be enabled by AI and image recognition. With few affordable rollouts of security robots and outdoor unmanned ground vehicles (UGV) that leveraged platforms popular with research and even NASA, the autonomous security robot was mostly MIA from a security practitioner's program in 2018. Perimeter intrusion detection One platform was even accused of intimidating homeless people in a public place, at a major city. Industries mutually beneficial are often unaware of each other; this will change gradually: one major domestic airport is currently evaluating a UGV platform performing perimeter intrusion detection, runway weather conditions and potential aircraft taxiing dangers. The platform is being used largely in transportation research, yet offers significant opportunities to the security industry. Research firm Gartner estimates that 70% of today's technology products and services can be enhanced with 'multi-experience'-based VR/AR/MR The 'immersive experience' of virtually any security or threat detection is a twist on virtual/augmented/mixed reality (VR/AR/MR) with additional sensory features. Although VR/AR/MR is well underway in other industries, there are several companies with solutions like VR-based active assailant training that could provide a fighting chance for practitioners, employees, visitors, faculty and children. Research firm Gartner estimates that 70% of today's technology products and services can be enhanced with 'multi-experience'-based VR/AR/MR. Security ecosystem members Not necessarily MIA, but of special mention is the need of security and safety practitioners to prioritise communications systems over 'nice to have' expansive video surveillance systems for mass casualty threats. This will eventually improve with 5G for Enterprise solution rollouts. At the past GSX and upcoming CES Technology trade shows, a new roundup of technologies is discovered: a wider diversity of protection promise to save ASIS members on their technical security program is realised. With each of the 'winners,' (5G, AI, NLP, LiDAR, UAS [Unmanned Aerial Vehicles aka drones], thermal imaging, digital security twins and smart-city-friendly technologies) it is both exciting and challenging work for both security practitioners and solution providers. All things equal and with the necessary technology acceptance testing processes, this is a truly great time for security ecosystem members.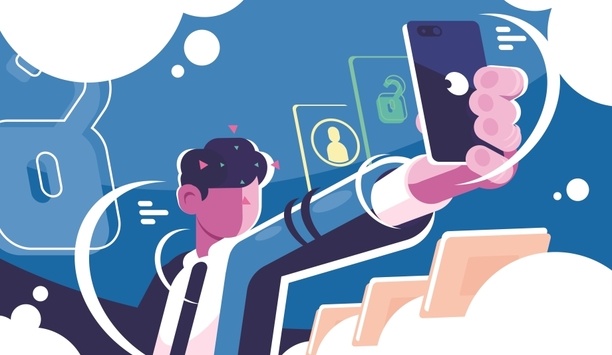 Access Control as a Service (ACaaS) solutions growth with mobile access in 2019
IHS Markit projects that the market for physical electronic access control solutions has grown to over $5.2 billion in 2018. The market has experienced stable and predictable growth rates that have hovered around 6 percent over the past several years. Electronic locks remain both the largest and the fastest growing product type in access control, representing nearly 40% of the global market size for all access control equipment. Impact of technological developments While market growth rates have been consistent, technological developments have dramatically impacted the market in 2018. The most prominent trend involves mobile credentials, which are poised to revolutionise the longstanding business model for access control system sales. The mobile credentials market was still in its infancy in 2018, but many end-users are already anticipating a transition to these credentials by installing compatible readers in their systems. By 2020, over 10 percent of all new readers sold in the market will be compatible with mobile credentials. Access Control as a Service Other trends to watch in 2019 and beyond include Access Control as a Service (ACaaS), which allow end-users to avoid the need to invest in costly on-site IT infrastructures to support their access control equipment. ACaaS solutions will be particularly popular to support small and mid-sized projects that service less than fifty doors. In addition, Bluetooth Low Energy (BLE) beacons will support geopositioning in an increasing number of the world's most advanced access control systems. Through geopositioning, the exact location of specific personnel can be identified at any site in real-time. The top fifteen access control vendors represent more than half of the total size of the global access control market, but there are pockets of opportunity for new vendors, particularly to accommodate small and mid-sized projects. The mobile credential and ACaaS markets will also be highly competitive in 2019 and should attract an influx of new market entrants.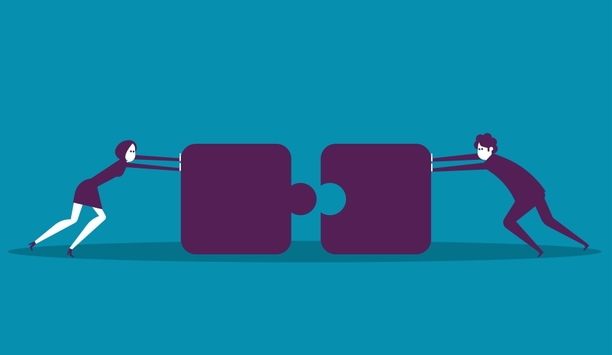 Top ten security industry mergers and acquisitions of 2018
Consolidation persisted in the physical security industry in 2018, and big companies such as Motorola, Canon and UTC continued to make moves. Also among the mergers and acquisitions (M&A) news in 2018 was a high-profile bankruptcy (that ended well), continuing consolidation in the integrator market, and the creation of a new entity called "LenelS2." Here's a look at the Top 10 M&A stories in 2018: 1. Motorola acquires Avigilon Motorola Solutions announced in February that it had entered into a definitive agreement to acquire video surveillance provider Avigilon in an all-cash transaction that enhances Motorola Solutions' portfolio of mission-critical communications technologies. Avigilon products are used by a range of commercial and government customers including critical infrastructure, airports, government facilities, public venues, healthcare centers and retail. The company holds more than 750 U.S. and international patents. 2. UTC Climate, Control & Security buys S2 Security UTC Climate, Controls & Security agreed in September to acquire S2 Security, a developer of unified security and video management solutions. UTC subsequently combined S2 with its Lenel brand to create LenelS2, "a global leader in advanced access control systems and services" with "complementary strengths." 3. Costar Technologies acquires Arecont Vision after bankruptcy Arecont Vision, the provider of IP-based megapixel camera and video surveillance solutions, announced in July that the acquisition by Costar Technologies, Inc. of its assets had been approved by the bankruptcy court. After the closing of the sale, the company began operating as Arecont Vision Costar, LLC and is part of Costar, a U.S. corporation that designs, develops, manufactures, and distributes a range of products for the video surveillance and machine vision markets. 4. Allegion acquires access control company ISONAS Allegion plc, a security products and solutions provider, agreed in June to acquire ISONAS through one of its subsidiaries. ISONAS' edge-computing technology provides access control solutions for non-residential markets. ISONAS' devices – like its integrated reader-controllers – utilise power over ethernet, making them easy to install and cost effective as they utilise existing customer infrastructures. The company is based in Boulder, Colo. 5. HID buys Crossmatch for Biometrics HID Global announced that it had acquired Crossmatch, a provider of biometric identity management and secure authentication solutions, from Francisco Partners. Crossmatch's portfolio of products includes biometric identity management hardware and software that complement HID's broad portfolio of trusted identity products and services. 6. BriefCam announces acquisition by Canon BriefCam, a global provider of video synopsis and deep learning solutions, announced its acquisition in May by Canon Inc., a global digital imaging solutions company. The addition of BriefCam to Canon's network video solutions products portfolio complements the Canon Group's previous acquisitions of Axis Communications and Milestone Systems. 7. Allied Universal acquires U.S. Security Associates Allied Universal, a security and facility services company, finalised its acquisition of U.S. Security Associates (USSA) in October, further building on its position in the security services industry. This acquisition includes Andrews International (including its Government Services Division and Consulting and Investigations and International Division) and Staff Pro. 8. Johnson Controls acquires Smartvue Corp. Johnson Controls announced in April that it had acquired Smartvue, a global IoT and video provider that empowers cloud video surveillance and IoT video services. The addition of the Smartvue cloud-based video platform will enhance Johnson Controls' offering of an end-to-end, smart cloud-based solution that can provide superior business data and intelligence to customers and added value to partners. 9. ADT acquires Red Hawk Fire & Security (and others) ADT Inc.'s acquisition of Red Hawk Fire & Security, Boca Raton, Fla., was the latest move in ADT Commercial's strategy to buy up security integrator firms around the country and grow their footprint. In addition to the Red Hawk acquisition, announced in mid-October, ADT has acquired more than a half-dozen security system integration firms in the last year or so. 10. Convergint Technologies continues to acquire Convergint Technologies announced in August the acquisition of New Jersey-based Access Control Technologies (ACT), bringing further electronic security systems experience to Convergint's service capabilities. Convergint has strategically grown its service footprint across the United States, Canada, Europe and Asia Pacific through strong organic growth and the completion of 18 acquisitions since early 2016. And it continues: Convergint announced acquisition of SI Technologies, Albany, N.Y., in November and Firstline Security Integration (FSI), Anaheim, Calif., in December. (And Convergint itself was acquired in February by private equity group Ares Management.)
Featured white papers
Is your access control as effective as you think?
Download
How to get buy-in from IT departments on IP video installations
Download
The role of IT in physical access control
Download