Nortech Access Controllers
(1)
Browse Access Controllers
Access control controller products updated recently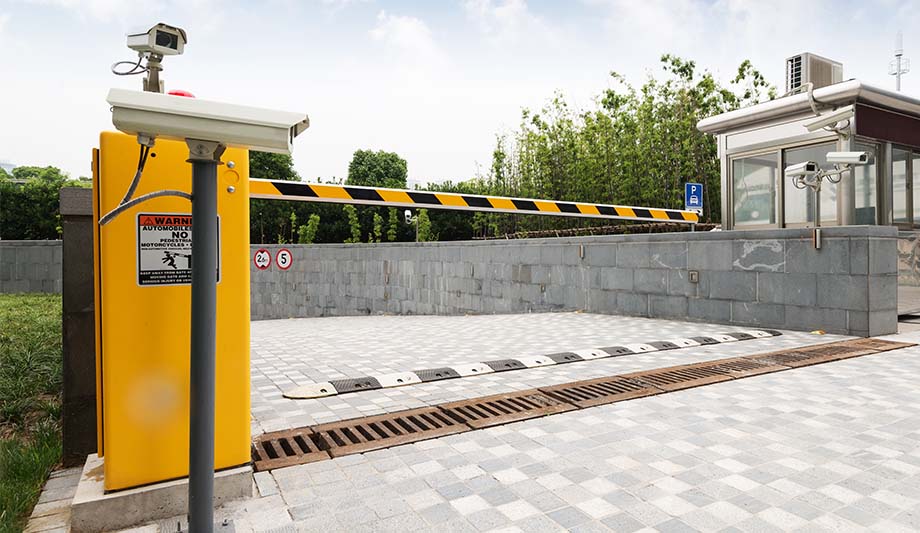 Automatic gates: Making the right investment for access control
The experience of the COVID-19 pandemic has made us all more conscious of who is coming and going from our property. Whether it is a family home, business premises or public building, property owners want full control over access for protection and peace of mind. As a provider of access control technologies, we are seeing a growing demand for automated gates with a variety of access control systems. There are a number of considerations that buyers need to make when investing. And as an installer, there is advice that you can offer to help your clients make the right choice for their property. Here are some of the key considerations you'll need to make and discuss with your client. Whomever you buy from, you should be offered more than a simple instruction manual. Electronic locks, magnetic locks and code security In the first instance, you'll need to advise on the type of lock and access control available. Electronic locks release on the operation of the automation system to allow the gates to open. Locks are required for all non-locking (also known as reversible) operators and are recommended for any gate on a multi-user site or any gate over 2.5m. Apply the same logic to an automated gate as you would to a domestic door – for example, you wouldn't fit your front door with a lock on the same side as the hinges or a drop bolt at the hinge end of a manual gate so why dispense with this logic when the gate is automated? Electronic locks release on the operation of the automation system to allow the gates to open There are a number of locks on the market including magnetic locks, drop locks that "shoot" a bolt into the ground and side latching locks. These are all designed for external use. While the gate itself will provide physical security, the customer will want to feel in control of who enters their property, when and for what purpose. Consider access for post and deliveries, waste disposal and visitors arriving on foot etc. There is a range of options available. Intercom systems will allow the user to vet visitors, keypad entry can allow remote access for visitors with a specific code, remote controls allow an oncoming driver to open the gates without getting out of the vehicle, and a timer control can be used to open or close the gates at certain times of the day. Vehicle detection loops can be installed discreetly under the tarmac allowing the presence of vehicles to exit the gates and prevent closing whilst obstructed. Sliding gates versus swinging gates There are a number of locks on the market including magnetic locks, drop locks that "shoot" a bolt into the ground and side latching locks Gates can be automated to either swing or to slide open and in the case of swinging gates, the opener may be concealed underground or gate mounted. The most suitable opener for your installation will depend on the space available and the type of gate selected. Concealed underground automation is ideal for highly ornate gates. However, where gates are fully infilled (typical of many timber designs), gate mounted openers are concealed from the front of the gate by the gate leaf and present a cost-effective option. The choice between slide and swing is largely down to space - swing gates require a clear space for their opening arc whilst sliding gates require space to one or both sides of the gate. Sliding gates are perhaps the best choice where the drive slopes or when drive space is limited, as they use the least space when opening. Voltage Most swing gate and sliding systems are available in 24v or 230v. The 24v systems still need 230v mains power – there is a transformer built into the 24v control panels. Deciding which voltage to use can include a combination of factors such as the material of the gates, the location of the system and the safety features you want. Concealed underground automation is ideal for highly ornate gates With wrought iron gates, the wind can pass through them whereas with fully boarded wooden gates (popular because they give full privacy) the wind has nowhere to go, so they act like sails. For commercial or industrial applications with larger entrances and a heavy gate, you may need 3 Phase 400v power (sliding gates only). Installing gate motors in confined spaces The environment in which you are fitting may well influence which gate and motor you recommend. Will it be in an exposed area which is subject to the elements? Will it be positioned on a slope? Sliding gates are perhaps the best choice where the drive slopes or when drive space is limited Installers have always faced the challenge of installing gate motors in confined spaces. When fitting a pedestrian gate, there is often limited space in which to work – potentially making an installation time consuming and technically demanding. If this is the case for you, consider a gate operator which is designed specifically for installations with limited space for manoeuvre. An example of this is the E5 compact gate operator. The operator is not only small but has an optional slide lever attachment designed for installations where there is extremely limited space, meaning that just 8cm of the pillar is needed for installation. What's more, improved fixing points and a simple 'hook and fasten' process means assembly is safe, quick and straight forward. Ultimately, you'll be looking for a good quality, reliable product with good service. Work with a supplier that offers more than just a manual. If they are happy to offer training, their time and advice when you buy, the chances are you'll get their support long term.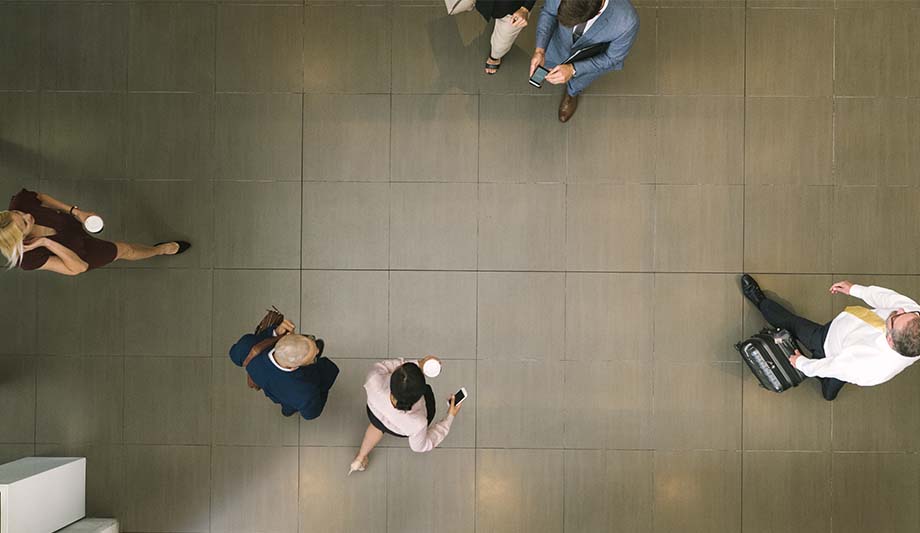 4 ways to keep your workplace protected from COVID-19
The unprecedented global impact of COVID-19 has taken its toll on all of us, but as cases of the virus thankfully recede, employers are now forced to confront how they can enable a safe return to work for employees. For many employers, this means they will have to carry out a COVID-19 risk assessment, redesign workspaces to maintain social distances, carry out more frequent cleaning, manage the transmission risk and find alternatives to touch-based security devices. Protecting workplace occupants in any emergency requires preparation and clear communication. This is especially critical in a health crisis involving an infectious disease. These are some of the essential best practices that could help organisations reduce the impact on their employees and operations during this pandemic. 1. Use a visitor management system With a visitor management system, organisations have a single source of real-time and historical insights into who is, or was recently, in the workplace. This is especially important because of the need to perform contact tracing should anyone in the organisation show symptoms of COVID-19, meaning everyone they have been in contact with needs to be contacted and asked to isolate. Yet still, first impressions are made at the front desk or lobby, where the visitor experience needs to be a positive one. At the same time, though, any emergency event requires that there be strict control over who is entering the workplace. This policy also needs to be clearly communicated to visitors. Doing this minimises risk to visitors as well as the workforce. In addition to delivering a high-quality visitor experience, the ideal visitor management system must: Enable organisations to meet regulatory compliance mandates and facilitate check-in at a self-service kiosk to minimise wait times. Customise the visitor experience to support specific security needs, such as accelerating and simplifying check-in or requiring additional security pre-checks. Automate compliance as it relates to visitor access rules with historical visit reports. 2. Pre-check questions at visitor registration kiosks Organisations can strengthen security at the registration kiosk using a flexible, enterprise-grade visitor management system to add visitor sign-in steps. This has proven successful in the past when used to control the spread of infectious disease during an outbreak. An example of this is a U.S. children's hospital which managed to reduce facility infection rates by 25 percent over a two-year period using a commercial, off-the-shelf physical identity and access management (PIAM) solution from HID Global. The solution provides two particularly important capabilities that can be used by organisations to protect their workplace from the uncontrolled spread of an infectious disease: Enhance visitor registration policy with additional mandatory questions to help identify any visitors who may need other screenings. Extend the visitor registration kiosk with a mandatory pop-up asking further questions during visitor check-in. 3. Understand who has visited your workplace Successful controlling the spread of infection throughout a facility requires the ability to automatically maintain an auditable trail of activity. This can be done using an enterprise-grade visitor management system that makes it easy to retrieve historical visit reports. This provides a timeline of who was in the workplace, and when they were there. Key features include: A single dashboard providing useful visitor insights at your fingertips. Historical reports that provide visitor details including location and contact information, all in compliance with General Data Protection Regulation (GDPR) and other privacy regulations. 4. Clearly communicate how infection risks can be reduced Global organisations must actively communicate with visitors and employees on the outbreak of infectious diseases and follow best practices outlined by the World Health Organization (WHO). Here are several things organisations can do in this area to help maintain a safe and healthy workplace: Re-enforce and communicate WHO best practices with guideline posters in the front lobby and throughout the workplace. Add posters that also encourage regular and thorough washing of hands. Encourage everyone to cough or sneese into their shirt sleeve in their flexed elbow or cover their mouth and nose with a tissue. Encourage everyone to keep a relatively safe distance from each other and use alternatives to handshakes when saying hello. Organisations must contend with a variety of workplace challenges during the outbreak of an infectious disease. These challenges can be solved with best practices that include a comprehensive visitor management system that automates critical check-in policies and maintains an auditable trail of visitor activity.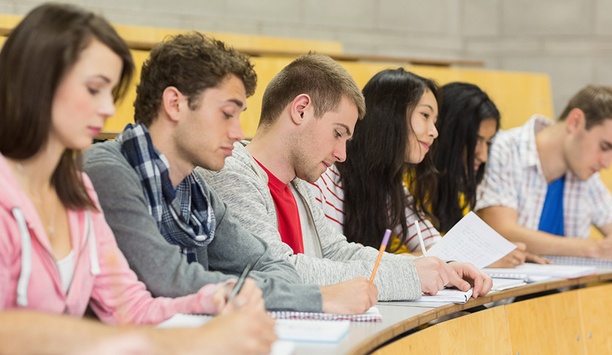 The intersection of education and fire and security
Protecting against fire and security risks is an essential aspect of life for people and across all sectors. However, there is an increasing expectation and demand on fire and security providers, in areas such as education. The securitisation of our world paired with the rapid speed of communication and news updates means that young people especially have the potential to be more aware of potential dangers and threats to their own safety and the safety of those around them. Education institutions are large and sometimes sprawling sites that present considerable fire and security challenges. From kindergarten to university Each education site brings distinct challenges, with differing facilities and specialties, as well as the need to maintain the capacity of students, teachers and lecturers to study, learn and teach at the high level expected.Each education site brings distinct challenges, with differing facilities and specialties While some schools and universities are based in urban areas with a mix of heritage and high rise buildings, others are sprawled across green open spaces. Some of these sites have specialised sporting facilities, while others may be focused on engineering or scientific study, with costly technical equipment. Kindergartens and primary schools have their own unique requirements. Parents expect the highest safety standards, while schools require safety in addition to efficient facilities management. The demographic of these institutions is predominantly young children, who are often unaware of or only just learning about fire safety and personal safety. This creates a huge vulnerability and an added onus on teachers to keep their students safe. Facial recognition at West Academy of Beijing In response to this need, Chubb China upgraded the closed-circuit television (CCTV) system for Western Academy of Beijing (WAB) focusing on elevating video content analytic features, including maximised CCTV monitoring, automatic police calling, and a smart search solution. Complementing this, a facial recognition system capable of finding the exact location of a student on campus within 30 seconds was added, aided by real-time remote gate operation. This integrated and advanced system resulted won the "High Quality Educational Technology Suppliers for School" award for the WAB project at the 2019 BEED Asia Future Oriented Construction of Universities and Schools Seminar. This award recognises outstanding solution design and project execution. Parents expect the highest safety standards, while schools require safety in addition to efficient facilities management Awareness remains important at university As students graduate from kindergarten, primary school, junior and senior school, they become more aware of fire safety, relevant dangers and how to protect themselves. Unfortunately, external dangers remain. There are particularly high stakes for university campus facilities managers The safety of students in a university environment is also critical. It is often the first time young people live away from their family home and have the independence of adulthood. For this reason, there are particularly high stakes for university campus facilities managers. In the eventuality of a fire, students could be at great risk and, beyond the immediacy of physical harm, this can have serious ramifications for the reputation of an educational institution. Integrated solutions Integrated solutions must be nimble and adapted to a range of site types including campus residences, recreational areas, open spaces and lecture theatres. Chubb Sicli recently identified and overcame these challenges through the installation of a full suite of fire safety and security equipment and services at Webster University Geneva. Established in Switzerland in 1978, Webster University Geneva is an accredited American university campus that offers programs in English to students interested in undergraduate or graduate-level education. Located in the Commune of Bellevue, just a few kilometres from Geneva's central station, the campus of Webster University Geneva includes five buildings in a park-style atmosphere. Full fire and security audit Chubb Sicli provided Webster's fire extinguisher maintenance for over 25 years. This business relationship led to a full fire and security audit that identified the need for updates to the university's security installation. The initial audit showed several improvements to the university's security profile were needed.The challenge was to create and provide an effective and interconnected fire and security solution The challenge was to create and provide an effective and interconnected fire and security solution, enhancing the security of the student population and its ever-evolving needs. This included complete fire detection and intruder alarms for all five buildings, upgrades to existing CCTV systems, new video surveillance equipment and an automated fire extinguishing system in the kitchen areas. In addition to this integrated system solution, Webster University required access control for all main entrances, with the requirement that all documentation to be made available in English, because Webster is an American company. Customised solution Chubb Sicli's quality, capability, and security expertise provided a customised solution for the unique educational establishment. Not only was the solution both tailored and integrated, the approach and planning were based on audit, fire extinguisher and emergency light maintenance, fire detection, intrusion detection, access control, video surveillance and Fire Detection. Through dedicated and integrated fire safety support, Chubb provides students and families peace of mind and security. From the moment a young child enters the education system, Chubb's diligent and effective surveillance and fire safety systems work to prevent and protect, offering a new kind of 'end-to-end' service for education systems around the world.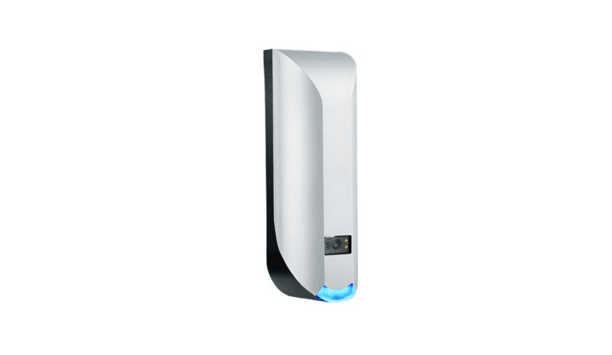 Nortech announces multiple technology access control reader NVITE
Nortech announced its most advanced NVITE multiple technology reader, designed for contactless identification. The NVITE supports a wide range of credential technologies including QR, Proximity Cards, Smartcards, BLE and NFC, making it an effective access control reader. The NVITE solves one of the major issues in larger sites with multiple facilities and mixed technology credentials, by providing an all-in-one reader solution. It also simplifies the transition from one technology to another without having to replace and re-install the reader. It's a future-proof technology offering more flexibility, increased convenience, enhanced security identity management, and improved human resource management. Multi-technology reader "The NVITE multi technology reader reads multiple credential technologies, enables contactless identification and includes mobile ID Protocol for implementation with third part Apps. We have already received many enquiries for Nedap's NVITE, the latest product in their AVI portfolio and are very excited to officially launch the product in the UK," Stephen Blackler, Managing Director. NVITE offers seamless integration and supports a variety of well-established industry-standard protocols, such as Wiegand, clock & data and serial connections such as RS485. It also supports the Open Supervised Device Protocol (OSDP) for advanced and secure communication between the NVITE reader and the control panel. LED and beeper indication The built-in high intensity red, green and blue LED's provide the user with visual feedback that the credential has been read or authorised. The LED and beeper functionality can be either controlled by the access control panel or pre-reconfigured. The NVITE reader is ideal for mounting at a height of about 1.5 metres. The reader is IP65 rated, so it can be used outdoors as well as indoors. The reader is fitted with a tamper switch. Secure channel protocol Mobile ID Protocol for implementation with third party Apps. OSDP v2 supported including secure channel protocol. Read range: BLE up to 15 metres (may be restricted by mobile app). NFC, LF proximity card and smartcard up to 5cm.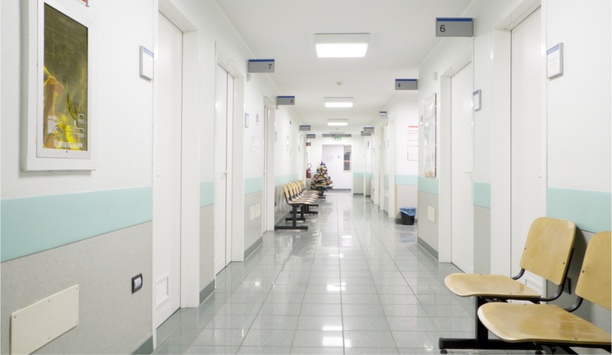 Does long-range access control offer a future solution for healthcare?
Across the globe, healthcare providers and facilities from care homes to hospitals and private clinics are working around the clock to reduce the risk to their staff and reduce the spread within their facilities. There are increasing reports in the UK that the virus has devastating effects in care homes, with fears that the US will be next in tow. The impacts on healthcare staff have also been stark with absence levels growing. In some health bodies across the UK up to almost 20% of their staff are off sick. The consequences of COVID-19 are clear to see in the short term, but it may also drive the need for technology that will help mitigate against pandemics and the spread of disease in the long term. One of these technologies that offers some promise is long-range RFID. The value offered is more than just security and safety Why long-range RFID? The value offered is more than just security and safety. Implemented correctly, it not only helps minimise the dangers posed to staff and patients, but also helps improve the efficiency and workflow around the facility. Here are 5 reasons long-range access control is part of the solution: Reduce contact spread of viruses Most viruses spread through droplets inhaled from someone else's cough or sneeze. But a common indirect way of infection is germs being passed on when people touch surfaces such as doors, pin pads and handles. This can lead to the dangerous spread within healthcare facilities as it only takes one infected person to spread the virus to those that touch the same surface. Hence, during the current times of peak capacity, the risk increases. The right long-range access control solution can help minimise the risk by reducing shared contact points. Integrating vehicle and people access Long-range RFID is gaining traction as a complete people and vehicle solution. As an ideal solution that automates vehicle access without the need for ticket stations, pin pads or manned gates, members of staff can now go from their doorstep to the room they are required in without having to touch surfaces in order to access the car park and building. All of this can be done from a card that is transferred from a special holder in your car to a land yard for centrally managed, hands-free access around the facility. Card readers providing hands-free access around the facility More efficient building workflow Time is a precious commodity for medical staff and any time that is wasted on trying to enter the building, search for a badge or entering a PIN should be limited. Once in the building, a long-range electronic ID badge allows automated access around the building without having to present a card to the reader. For more emergency situations, its also common to attach cards to push trolleys, wheelchairs and other heavy equipment to help protect staff and patient safety. Fight against theft It's a sad circumstance that in times of crises, theft is an issue that healthcare facilities have to deal with. Amid global shortages, there have been numerous cases of masks, medical equipment and other supplies being stolen from hospitals. A modern access control solution using long range readers can help by keeping supplies locked in a dedicated room with access granted only for approved staff ID badges. Whilst also restricting access in staff car parks to only approved staff members. Proactively manage the flow of staff members in your facility Access control software offers a unique insight of real-time data Access control software offers a unique insight of real-time data into key staff members and their movements within the building. This software can then compile the data collected into reports which can help reveal bottlenecks in the flow of staff members around the facility. In the case of an emergency, an access system with connections to readers and cameras, can lock / unlock certain doors, or revoke access to particular people in case their badge was stolen. Whilst we cannot accurately predict what the world will look like post COVID-19, long-range RFID technology could prove to be a powerful tool going forward. It offers solutions that go beyond just security, and helps healthcare facilities build a better future by improving workflow, manage medical equipment, protect patients, staff and visitors from infection and future pandemics.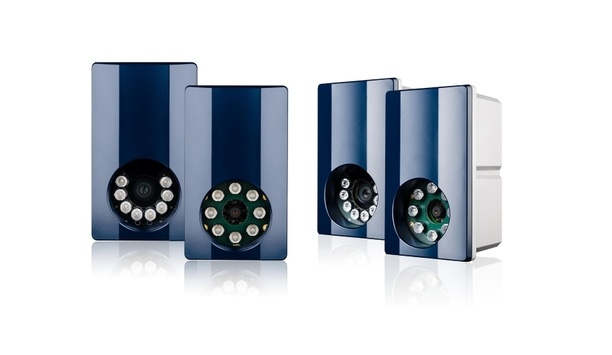 Nortech suggests Nedap ANPR Lumo system to enhance vehicle security
No one enjoys parking, but it is a necessary step in a journey to an end destination. To make the process easier, access control specialists Nortech suggest that secure sites like staff car parks and parking areas in luxury apartment blocks, holiday parks and caravan sites can benefit from Nedap's latest Automatic Number Plate Recognition (ANPR) Lumo system. The Lumo combines ANPR and access control in one single unit to create an easy to install standalone system that has the option to easily configure time-based access control lists via the ANPR Lumo Web interface. Free flowing vehicle access Generating an approved number plate list is also simple whether it is for permanent residents or staff as the ANPR Lumo can be used to grant temporary access to controlled areas for visitors, holiday makers and touring caravans. Providing 24-hour access to secure sites or car parks is automated by entering the relevant vehicle's number plate into the system. ANPR systems have been around for a number of years and can deliver substantial benefits When pre-approved vehicles turn up, the barrier will open allowing free flowing vehicle access in and out of any secure site and access can equally be removed or revoked at any time using the ANPR Lumo's web interface. ANPR systems have been around for a number of years and can deliver substantial benefits to secure site operators and consumers alike. Its technology was created to help end queuing at barriers and is an ideal standalone solution for busy sites which require secure vehicle access. Creating new security products The ANPR Lumo is an all-in-one licence plate camera, including embedded software, analyser and IR illuminator. With a range of action of 2 to 10 metres, the advanced camera ensures a smooth recognition of vehicles. Easy to install with a mounting bracket included as standard, the camera boasts user-friendly configuration, is equipped with a REST API for easy integration and supports the industry-standard communication interfaces: RS485, Wiegand and Ethernet. The ANPR Lumo is manufactured by Nedap Identification Systems but is supplied and supported in the UK by people and vehicle access control specialist Nortech. Nortech has supplied products and solutions to the security industry for over 25 years as an independent British company. The company uses extensive experience and expertise to create new security products to fit their clients' needs and designs everything with the customer in mind.
Related white papers
OSDP is the strongest access control for your business
Is your access control as effective as you think?
The role of IT in physical access control
Featured white papers
Building a safe ecosystem for visitors post COVID-19
Download
Smart security cameras: excellence in retail
Download
5 reasons to integrate mobile technology into your security solution
Download