TAC Access Controllers
(34)
Browse Access Controllers
Access control controller products updated recently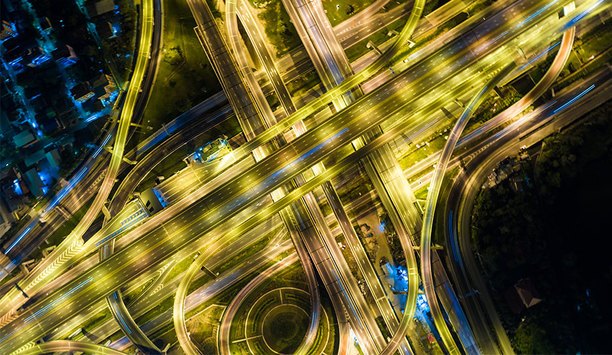 How is 'connected world' defining the future of security
There's a lot of hype around the term 'digital transformation.' For some, it's the integration of digital technology into everyday tasks. For others, it's the incorporation of innovative processes aimed at making business optimisation easier. In most cases, digital transformation will fundamentally change how an organisation operates and delivers value to its customers. And within the security realm, the age of digital transformation is most certainly upon us. Technology is already a part of our day-to-day lives, with smart devices in our homes and the ability to perform tasks at our fingertips now a reality. No longer are the cloud, Internet of Things (IoT) and smart cities foreign and distant concepts full of intrigue and promise. Enhancing business operations We're increasingly seeing devices become smarter and better able to communicate with each other These elements are increasingly incorporated into security solutions with each passing day, allowing enterprises the chance to experience countless benefits when it comes to enhancing both safety and business operations. The term 'connected world' is a derivative of the digital transformation, signifying the increasing reliance that we have on connectivity, smart devices and data-driven decision-making. As we become more familiar with the advantages, flaws, expectations and best practices surrounding the connected world, we can predict what issues may arise and where the market is heading. We're increasingly seeing devices become smarter and better able to communicate with each other through the IoT to achieve both simple goals and arduous tasks. Within our homes, we're able to control a myriad of devices with commands ('Hey Google...' or 'Alexa...'), as well as recall data directly from our mobile devices, such as receiving alerts when someone rings our doorbell, there's movement in our front yard or when a door has been unlocked. Analytics-driven solutions The focus is now shifting to the business impacts of connectivity between physical devices and infrastructures, and digital computing and analytics-driven solutions. Within physical security, connected devices can encompass a variety of sensors gathering massive amounts of data in a given timeframe: video surveillance cameras, access control readers, fire and intrusion alarms, perimeter detection and more.As the data from each of these sensors is collected and analysed through a central platform, the idea of a connected world comes to fruition, bringing situational awareness to a new level and fostering a sense of proactivity to identifying emerging threats. The connected world, however, is not without its challenges, which means that certain considerations must be made in an effort to protect data, enhance structured networking and apply protective protocols to developing technology. Physical security systems We can expect to see the conversations regarding data privacy and security increase as well As the use of connected devices and big data continue to grow, we can expect to see the conversations regarding data privacy and security increase as well. Connectivity between devices can open up the risk of cyber vulnerabilities, but designing safeguards as technology advances will lessen these risks. The key goal is to ensure that the data organisations are using for enhancement and improvements is comprehensively protected from unauthorised access. Manufacturers and integrators must be mindful of their products' capabilities and make it easy for end users to adhere to data sharing and privacy regulations. These regulations, which greatly affect physical security systems and the way they're managed, are being implemented worldwide, such as the European Union's General Data Protection Regulation (GDPR). In the United States, California, Vermont and South Carolina have followed suit, and it can be expected that more countries and U.S. states develop similar guidelines in the future. Technology is already a part of our day-to-day lives, with smart devices in our homes and the ability to perform tasks at our fingertips now a reality Automatic security updates Mitigating the concerns of the 'connected world' extends beyond just data privacy. IoT technology is accelerating at such a pace that it can potentially create detrimental problems for which many organisations may be ill-prepared - or may not even be able to comprehend. The opportunities presented by an influx of data and the IoT, and applying these technologies to markets such as smart cities, can solve security and operational problems, but this requires staying proactive when it comes to threats and practicing the proper protection protocols. As manufacturers develop devices that will be connected on the network, integrating standard, built-in protections becomes paramount. This can take the form of continuous vulnerability testing and regular, automatic security updates. Protocols are now being developed that are designed to ensure everything is encrypted, all communications are monitored and multiple types of attacks are considered for defensive purposes to provide the best security possible. IoT-connected devices Hackers wishing to do harm will stop at nothing to break into IoT-connected devices Built-in protection mechanisms send these kinds of systems into protection mode once they are attacked by an outside source. Another way for manufacturers to deliver solutions that are protected from outside threats is through constant and consistent testing of the devices long after they are introduced to the market. Hackers wishing to do harm will stop at nothing to break into IoT-connected devices, taking every avenue to discover vulnerabilities. But a manufacturer that spends valuable resources to continue testing and retesting products will be able to identify any issues and correct them through regular software updates and fixes. 'IoT' has become a common term in our vocabularies and since it's more widely understood at this point and time, it's exciting to think about the possibilities of this revolutionary concept. Providing critical insights The number of active IoT devices is expected to grow to 22 billion by 2025 — a number that is almost incomprehensible. The rise of 5G networks, artificial intelligence (AI) and self-driving cars can be seen on the horizon of the IoT. As more of these devices are developed and security protocols are developed at a similar pace, connected devices stand to benefit a variety of industries, such as smart cities. Smart cities rely on data communicated via the IoT to enhance processes and create streamlined approaches Smart cities rely on data communicated via the IoT to enhance processes and create streamlined approaches to ensuring a city is well-run and safe. For example, think of cameras situated at a busy intersection. Cameras at these locations have a variety of uses, such as investigative purposes in the event of an accident or for issuing red-light tickets to motorists. But there are so many other possible purposes for this connected device, including providing critical insights about intersection usage and traffic congestion. These insights can then be used to adjust stoplights during busy travel times or give cities valuable data that can drive infrastructure improvements. Physical security market The impact of connected devices on cities doesn't stop at traffic improvement. The possibilities are endless; by leveraging rich, real-time information, cities can improve efficiencies across services such as transportation, water management and healthcare. However, stringent protections are needed to harden security around the networks transmitting this kind of information in an effort to mitigate the dangers of hacking and allow this technology to continuously be improved. Whether you believe we're in the midst of a digital transformation or have already completed it, one thing is certain: businesses must begin thinking in these connectivity-driven terms sooner rather than later so they aren't left behind. Leveraging smart, connected devices can catapult organisations into a new level of situational awareness, but adopting protections and remaining vigilant continues to be a stalwart of technological innovation within the physical security market and into the connected world.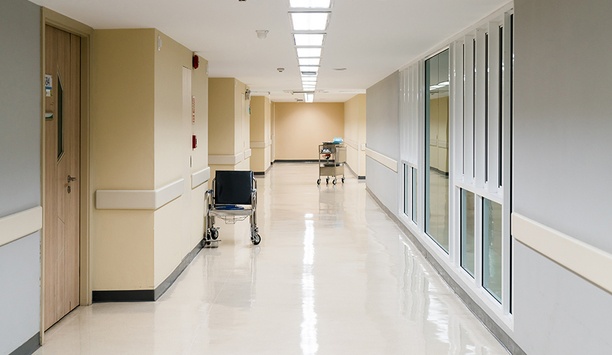 Security in the healthcare sector: Protecting patients and medical facilities
The healthcare sector is a crucial part of a functioning society as it provides life-saving care and reassurance to the population. A key part of ensuring the professionals in this industry have the best work environment is the ongoing security of the facilities. Overcoming environmental challenges Hospitals are challenging environments for security integrators. There is little room for mistakes because staff, patients and assets cannot be compromised. Medical centres and their facilities can be vast complexes and security teams must be confident in their ability to identify and nullify threats as soon as possible. Chubb provided Queensland Children's Hospital's security team with a simple and easy-to-use tool Chubb Fire & Security offers a range of intelligent video and access control systems to solve these challenges. The Queensland Children's Hospital in Australia, formerly named Lady Cilento Children's Hospital, is the major specialist children's hospital for families living in Queensland and Northern New South Wales. The facility not only provides care to the local families but also the state's sickest and most critically injured children who need highly specialised care. This state-of-the-art hospital, coupled with a leading academic and research facility and the high calibre staff, provides a platform to continue to develop as a leader in paediatric health care, education and research. Comprehensive security solution Chubb developed a solution for Queensland Children's Hospital that included access control, video management, communications and asset tracking. By creating a common infrastructure for all security systems managed through a comprehensive user interface, Chubb provided the hospital's security team with a simple and easy-to-use tool that enables them to resolve situations as they happen and action events automatically on command. Chubb also developed a 3D model of the building that allows the security team to respond quickly to a wide variety of events. The protection of patients and staff is naturally a hospital's number one priority Also crucial to the implementation of security systems in a hospital is minimal disruption to its everyday operations. Professionals in hospitals are working 24/7 so there is little time when it comes to disabling security systems for maintenance or repairs. Continued maintenance and upgrades are vital elements to Chubb's work and key to this is a great deal of collaboration with clinical and operational stakeholders. Securing mission-critical environment Hospital facilities are not always state-of-the-art and often face the slow upgrade process that a limited budget imparts. However, through the audit and update of security systems, steps can be taken to ensure continued operations without external disruption. The protection of patients and staff is naturally a hospital's number one priority and Chubb shares the same commitment to making sure the environment is safe and secure. Carrying out a technically demanding project in a large, mission-critical environment like a hospital takes strong teamwork, including expert strategic partners, and collaboration between stakeholders.
Why DIY does not spell doom for professional security installers
There's no question that the popularity of Do-It-Yourself (DIY) security and home automation products is on the rise. The reasons for the growth in DIY sales are numerous, including increased awareness of home automation products, fast set-up, limited (if any) installation costs, and interoperability with other smart security products. In fact, with the parallel rise of smart home hubs like Alexa and Google Home, many people are opting to attempt the set-up of smart home devices without any professional assistance. According to a 2018 Residential Security Market Report prepared by Parks Associates and Security Sales & Integration magazine, "More than 60% of installing dealers now report that DIY systems are biting into demand for their services." But the rise in DIY is not entirely bad news for security and home automation installers and dealers. There are a number of ways to view this glass as half-full. Let's look at a few of them. Increase in revenue for dealers With their lower cost and perceived ease of installation, DIY products have broken down barriers for additional purchaseThere are reasons for dealers and installers to be cheerful about the rise of DIY. For one thing, according to that same Residential Security Market Report from Parks Associates, residential security dealers are doing quite well. The report states, "In 2017, revenues were up an average 7.72% for security dealers." What about installations? The report goes on to say, "For 2017, the average number of installs per dealer was 22 per month, compared to 17 per month in 2016." So, revenues are up for security dealers, and at least part of the reason can be attributed to the fact that DIY products can raise overall awareness of and spur interest in other home automation and security products. With their lower cost and perceived ease of installation, DIY products have actually broken down barriers for the additional purchase, and installation, of complete, professionally installed systems. Wireless, connected smart locks For example, the sale of wireless, connected smart locks (viewed by some consumers as DIY) can lead to opportunities for further home automation product sales and professional installations. Connected smart locks can actually act as an extension of a smart hub or controller. They can be used to wirelessly communicate with and control all the devices that make up a home automation system, including lighting, entertainment, thermostats, air, alarms, shades and more. With their lower cost and perceived ease of installation, DIY products have actually broken down barriers for new security installations And they can do all this from a prime, convenient location – the front door, as well as other points of entry like the side or back doors. Plus, smart lock conversion kits like Kwikset Convert let homeowners easily bring home automation capabilities to their door without altering the aesthetics of the entry. Connected smart locks can allow homeowners to set up their home with custom scenarios, right before they step inside. For example, residents can program their lock so that every time they unlock the door, a foyer light goes on, temperatures begin to rise to a set level – even connected coffee makers can begin to make a cup. Portfolio of home automation products One of the best ways to mitigate the 'threat' of DIY sales is for dealers and installers to become more versatileSmart locks are just one example of the potential of DIY products to spark a homeowner's interest in a wide range of other home automation devices, many of which would benefit from professional installation. One of the best ways to mitigate the 'threat' of DIY sales is for dealers and installers to become more versatile and offer a complete portfolio of home automation products. The larger the home automation offering, the more devices there are to sell and install, the larger the installation required, the greater the need for professional installation. Many homeowners who feel like they have a certain level of handiness will start by trying to do it themselves with a DIY product. But things don't always go as planned, especially if they are attempting to set up a robust home automation system. First off, just because a product is DIY doesn't mean that the old products that are being replaced are going to easily make way for the new. A DIY thermostat or smart lock might require that the old equipment (and possibly wires) get tugged out of the wall. Messy holes might need to be filled. Advantages of professional installation Even after the old system has been removed, homeowners planning on setting up a connected system may soon realise they don't have the electrical skills or technological know-how to install and connect all devices, get a system programmed correctly, and get everything up and running smoothly. Professional installers have learned from experience; there's very little that they haven't seen before. With their years of experience, installers know the best way to automate a home and how to create a custom smart home experience Do-it-yourselfers might be able to solve problems by searching the internet and finding videos. But, then again, they might not. After going the DIY route once, many full-home automation system enthusiasts are beginning to realise that the best way to get things done right the first time is to leave the installation and set-up to a professional. Professional installers can and should bring an extra level of experience and guidance to the process. Their services should go beyond tech installation and also include interface design. With their years of experience, installers know the best way to automate a home – how to create a custom smart home experience that doesn't make the user feel less than smart. Selling additional home automation products If a problem arises due to installation error, the DIYer does not have any recourse to correct these mistakesResidential security dealers who offer professional installation should be willing to embrace the DIYer who has attempted to do a self-install but has not been able to complete the process successfully. With an open mind to this scenario, they can save the day for the DIYer, as well as create an opportunity to sell additional home automation equipment that the DIYer may not have known to be available. The disparity between DIY and professional installation also brings to light the fact that there are no 'satisfaction guarantees' and no 'installation/labour warranty' available when a home automation system is installed by a DIYer. If a problem arises with either the equipment connectivity due to installation error, or if a piece of equipment is installed incorrectly, the DIYer does not have any recourse to correct these mistakes. This may not be as critical if a DIYer installs a minor piece of equipment, but with something as critical as securing and protecting their home with a home automation and security system, most people want full peace of mind that everything has been installed correctly. Reduces connection instability According to a 2017 study by the analyst firm, IHS Markit, "The quality of the equipment is usually higher in professionally installed systems, and professional configuration and setup greatly reduces the potential for connection instability…" This is an issue that DIYers may come to realise over time. On the other hand, one issue DIYers may recognise right away, especially if they are attempting to connect multiple devices, is that the connectivity may be inconsistent. Professionally installed devices operating on a wireless protocol might deliver better, consistent, longer-range connectivity IHS Markit explains that, "DIY systems rely on open protocols and Wi-Fi connectivity that can sometimes be unreliable, creating connection issues. Some of the sensors can become unrecognisable to the system, requiring intervention from the user. In contrast, professional wireless systems rely on UL- or EN-certified equipment to operate on the basis of proprietary frequency, enabling them to work with the control panel much more seamlessly." In other words, professionally installed devices operating on a wireless protocol, even an open-source protocol like Z-Wave, might deliver better, consistent, longer-range connectivity, and fewer headaches. Not everyone is a DIY customer There are customers who want someone to install the devices correctly and help them learn how to use and maintain themThere's no doubt that there's a segment of the security and home automation market that loves to spend their free time doing their own home improvement. They are watching videos, reading how-to books and manuals, and enjoying every minute. There's also a segment of the market whose top goal is to save money up front. For these customers, there's no getting around the joy of saving money with the lower cost of many DIY products. But there are also a great number of prospective customers out there for whom DIY is of absolutely no interest. These consumers do not want to be their own IT department. They want expert help: they want someone to install the devices correctly and help them learn how to use and maintain them. The IHS Markit study points out what many home automation dealers already know: that the elder and aging-in-place markets are an ideal destination for the security and convenience of home automation products. The study says, "Many senior citizens are not tech savvy enough to install a DIY system by themselves, so they tend to rely on professionally installed systems that are usually maintained by a family member." Along with the senior citizens market, there are many other market segments out there that still desire worry-free professional installation. Installers should offer a range of products that includes some DIY products, and some leave-it-to-a-pro products Producing complete and custom solutions Perhaps the best way for dealers and installers to stave off that feeling of doom that they might have about DIY is to tackle the problem head on and be creative. Offer a range of products that includes some DIY products, and some leave-it-to-a-pro products – consider the DIY product a great entry point for a more comprehensive system. Play up the peace of mind that comes with professional installations and support that pitch with flexible monitoring contracts and service plans. Share what you do and why; relay your passion for producing complete and custom solutions and communicate how you add value to any and every sale. No one, not even the most tech-savvy consumer, wants to install their own products if the end result is that the product doesn't work the way it should. That's where the pros can, should and will always come into play. Malmö schools: A case study
Vandalism and arson attacks at schools have been on the rise in the Swedish city of Malmö since 2001. In the five years between 2001-2006, school property damage cost the city more than 60 million Swedish Krona (SEK), the equivalent of nearly $6.5 million USD. In addition to parents not feeling safe about sending their children to school, academic performance also dropped, as many students found it difficult to concentrate with so much disruption.The municipality of Malmö realized that something had to be done to increase security at its schools. The cost in damages was intolerable and the children's safety was a key issue. With a new state-of-the-art security solution, including an advanced video analytics system from VideoIQ, Malmö was able to achieve significant cost savings while offering students and faculty a new level of proactive security protection. The challengeAside from arson attacks providing a constant source of worry, one of the biggest problems in Malmö was vandals breaking windows and panes of glass. On one occasion in particular, 600 panes of glass were smashed at a school which cost 1.2 million SEK. Some students contributed to the archaic atmosphere at the schools by regularly pulling fire alarms, causing everyone in the school to immediately evacuate while the fire department surveyed the scene, only to determine there wasn't a threat. With each incident, feelings of anxiety and concern grew while time spent learning in the classroom was diminished. With no security system or mechanism in place, the school had to find a way to protect the staff and students and identify the culprits. To meet that need, Malmö municipality contacted systems integrator TAC Säkerhet to discuss the purchase and installation of a state-of-the-art surveillance system. Mårcus Djerf, business area manager at TAC Säkerhet, said: "The city of Malmö believed that the amount of money being spent to repair property damage caused by arson and vandalism could be far better spent on things like new computers and technology for the students, or on field trips. They sought something that would help prevent crime while allowing them to save considerable money."The solutionWith no security system or mechanism in place, the school had to find a way to protect the staff and students and identify the culprits The right solution for the schools came in the form of video surveillance cameras mounted at strategic, highly trafficked places across five schools. It was critical, however, that the solution didn't just consist of "dumb" cameras that passively record events while acts of crime go undetected. Said Djerf: "While recording events could help provide forensic evidence after an incident had taken place, Malmo wanted to be proactive and address potential security issues before they happened. We looked for an intelligent analytics system that would serve as the 'front line' for the schools since they did not have any security guards on-site."TAC recommended the use of VideoIQ's HD Intelligent Video Analytics Engine, which acts as a digital guard, providing instant alerts and security protection across nearly any environment or condition, including bad weather and at night. The technology is in use at hundreds of customer sites around the world and is recognized for its ability to transform passive video surveillance into a dynamic, real-time and proactive system for early warning and security protection.Djerf said: "The VideoIQ HD system continuously watches for security threats across all of the cameras at all of the schools. Just one HD can simultaneously analyze eight video streams from eight different cameras. When an intruder comes onto the property, the system instantly captures a video clip and sends it to our remote guards and security personnel at the Malmö City Alarm Center who can then contact the police, fire department or other emergency responders.""The combination of VideoIQ's next-generation analytics and remote guards is the ideal approach to minimize costs while maximizing security protection," said Scott Schnell, president and CEO of VideoIQ. "Our technology works accurately and reliably in any weather, is simple to install and has been in use for years at schools, chemical sites, water facilities, border crossings, and many other kinds of businesses that want to keep their most prized assets safe."The VideoIQ HD system continuously watches for security threats across all of the cameras at all of the schoolsTAC also chose the VideoIQ HD Analyzer for its self-learning capabilities which enable it to learn and get smarter with each incident detected. The analyzer watches and learns its environment, as well as patterns of motion, so that it can instantly distinguish between a person, automobile, cat, tree, or any other object. Additionally, the system responds to rules established by the user, enabling a high level of customization and specificity to minimize false alarms and increase accuracy."VideoIQ's self-learning technology is a huge asset because the system recognizes viable threats instantly and accurately, which reduces the number of false alarms generated. This enables security personnel to respond only when needed, saving the city of Malmö considerable time, energy and money," said Djerf.The self-learning capabilities were not the only user-friendly feature that the VideoIQ HD Analyzer offered. VideoIQ is the only video analytics technology without required calibration and TAC found the system to be extremely easy and fast to install, without any lengthy testing or set-up time required. Said Djerf: "VideoIQ's plug-and-play approach saved us considerable effort, while ensuring very reliable protection." Another reason TAC chose the VideoIQ HD Analyzer is because it can work with any type of stationary analog PTZ or other video camera - whether color, black and white, thermal or ones that use infrared illumination. The ability to support a heterogeneous camera environment was essential since the cameras used by the Malmö schools come from a variety of camera manufacturers and vendors.The right solution for the schools came in the form of video surveillance cameras mounted at strategic, highly trafficked places across five schoolsThe resultAfter just one year of having the security system in place, the municipality of Malmö reduced costs by an astounding 90 percent and the city saved 3 million SEK on a reduction in smashed panes and broken glass alone. Djerf said: "Malmö's expenses were improved within a very short space of time. They now have more money which can be used to make other needed improvements at the schools. The security system is seen as an investment and one that will help reduce crime for years to come."Additionally, the number of false alarms has been reduced dramatically and both school personnel and students feel safer. Several of the teachers have reported an improved school environment and that the children find it easier to concentrate on their studies. "TAC's goal is to offer our customers effective solutions that improve security while increasing profitability. VideoIQ's intelligent security products are an important part of this equation and we are proud to provide the city of Malmö with a reliable, effective and easy-to-manage security system," said Djerf. Chiron's IRIS alarms-over-IP employed in Danish education projects
Chiron's IRIS alarms-over-IP used in Danish education projects International building systems integrator TAC has utilised the operational benefits of Chiron Security Communications' IRIS alarms-over-IP monitoring solution to help protect a large educational institution in Denmark. As part of TAC's ongoing contract to install integrated access control and intruder alarm systems at a large number of on-site university buildings, Chiron's IRIS 840 IP dialler is being installed at each location.TAC's Project Manager - Technical support, Henrik Olsen, explains that his client required security coverage for up to 150 separate buildings within its large, distributed campus area, all of which will be linked to a common management system at a centralised control room. "We opted to use Chiron's IRIS system at every one of the locations because it's simple to install and engineer, as well as being reliable in operation in our experience," he says.So far, some 10 buildings have been completed in this ongoing project and the Chiron systems are transmitting alarm signal information via IP links to a third party alarm receiving centre, Rednings-Ringen, Lemvig A/S. Mr Olsen adds that the university employs some 5-10,000 staff and has around 30,000 students. Once fully installed, he adds, the IRIS system may be expanded to include visual verification of alarm alerts.Meanwhile, in another important move, TAC has also selected Chiron's latest IRIS Touch system for use with its powerful I/NET Seven integrated building control solution. Offering a comprehensive package for end users such as telecoms providers, manufacturing plants, military bases and government institutions, I/NET Seven's distributed architecture incorporates HVAC, digital video, lighting and access control. "We opted for IRIS Touch because it offers the most usable and user-friendly system available on the market and as such complements the I/NET Seven system perfectly," Mr Olsen comments."We opted to use Chiron's IRIS system because it's simple to install and engineer, as well as being reliable in operation in our experience"Chiron's Corporate Account Manager, Vikram Datar, adds that the advantages of IRIS and IRIS Touch alarm transmission and monitoring systems include faster alerting, cheaper line monitoring, a range of value-added services such as building management system monitoring, plus improved network resilience. IRIS Touch is a recent major update to the IRIS range that provides a variety of extra user-friendly features as well as a fresh new design and operating interface, which makes life much easier for end users and installers alike. It now boasts independent, Europe-wide VdS verification and accreditation - the benchmark standard most widely recognised across Europe."IRIS is now supported by around 100 monitoring centres across Europe and being used by businesses including Travelex, the largest retail foreign exchange specialist in the world, High St retailers such as Halfords, Toys 'R' Us and Topps Tiles, leading financial institutions, as well as schools, petrol station operators, chemist chains and a variety of other companies," Mr Datar notes.Many alarm panel manufacturers are also now offering IRIS technology embedded within their panels, while an increasing number of insurers are backing the system too. IRIS offers the reassurance of secure primary and back-up communications routes between a monitored site and alarm receiving centre, while providing the ability to make tangible operating cost savings and significantly adding value to a company's existing IT network.

Day Automation integrates security with building controls
Day Automation, a TAC partner integrates security with building controls Day Automation Systems, headquartered in Victor, N.Y., experienced an 85 percent increase in product sales in 2008 from the previous year. Day Automation is the volume-leading partner for TAC, the building management, energy services and security solutions business of Schneider Electric. Day Automation attributes its strong showing to its dedication to expanding from building controls into the security market. With four office locations, Day Automation represents TAC for heating, ventilating and air-conditioning (HVAC) control, security and door access control, and digital video surveillance systems in Central and Eastern New York State.Day Automation, a TAC partner since 1978, began selling security the mid-90s, believing that it had the potential to be a major growth engine for its business. Success did not come easy or happen overnight; rather, it took a major commitment from management along with dedicated resources."We've recommended integrating security into building management systems for years, and I think the marketplace is becoming receptive to the advantages of this approach," said Eric Orban, president of Day Automation. "Integrated systems provide a tremendous amount of value, and our customers see the difference that Day Automation brings to the table. Our focus on quality is demonstrated by the fact that most of our business is generated by word of mouth from end-user customers to consulting engineers. As a result, we've been able to expand our security business through existing HVAC customers."In 2003, after observing other control integrators adding security to their portfolios and analyzing the security market, the Day Automation management team committed to making security a major part of its business and began to grow the offering. The company added resources to focus solely on security and to build out the expertise in-house by investing in the right people and putting a dedicated sales force in place.Day Automation, a TAC partner, attributes its strong showing to its dedication to expanding from building controls into the security market. "At that time, the marketplace saw us only as an HVAC systems integrator," observed Orban. "We anticipated that there would be a perception that we lacked security expertise and experience, so we made it our mission to attract and retain knowledgeable and dedicated people on staff. It's critical to be viewed in the marketplace as competent and capable - and this starts with building your knowledge base one person at time."This meant hiring a dedicated security sales professional from the industry as well as hiring students out of college and providing them with extensive on-the-job training and mentoring. Once the expertise and a sales force were in place, the next step for the partner was to carefully analyze the marketplace to determine the type of customers that would most benefit from its solutions. Then the Day Automation sales team began tapping into its existing customer base, which consisted mainly of HVAC customers."Our strategy today is that when we lead with BAS, we follow up introducing security. And when we lead with security, we introduce our BAS solutions," explained Orban. "We always make sure to bring all of our expertise to the table in order to maximize on the total opportunity."
Featured white papers
Physical security supports a future-proof cyber security strategy
Download
Combining systems intelligence and human insight for superior security
Download
Three reasons for adopting open architecture access control solutions
Download