Dahua Technology Access control systems & kits
(2)
Browse Access control systems & kits
Access control system products updated recently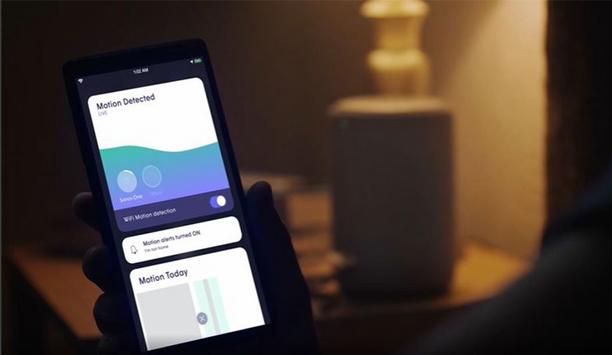 Wireless technology is transforming motion detection
Motion detection is a key feature of security systems in residential and commercial environments. Until recently, systems have relied heavily on closed circuit television (CCTV) and passive infrared (PIR) sensors, which both require significant investment and infrastructure to install and monitor. Developments in wireless technology are increasing home security possibilities. Few years ago, these developments led Cognitive Systems to discover that the wireless signals surrounding oneself can be used to detect motion. Known in the wireless industry as WiFi sensing, this technology brings many benefits that other motion detection solutions have not been able to provide. The working of WiFi sensing At Cognitive Systems, the company has used WiFi sensing technology to develop a motion detection solution called WiFi Motion™, which measures and interprets disruptions in RF signals transmitted between WiFi devices. When movement occurs in a space, ripples in the wireless signals are created. WiFi Motion interprets these ripples and determines if an action, such as sending a notification, is needed. Enabling this functionality in a space is incredibly simple. With a software upgrade to only one's WiFi access point (or mesh router), motion sensing capabilities are layered into one's WiFi network. Existing connected WiFi devices then become motion detectors without detracting from their original functions or slowing down the network. Using artificial intelligence (AI), WiFi Motion establishes a benchmark of the motionless environment and learns movement patterns over time, which could be used to predict trends. This allows unusual movement patterns to be detected with greater accuracy while decreasing the potential for costly false alerts. WiFi Motion requires no line-of-sight or installation WiFi sensing and other home monitoring solutions All of these capabilities are made possible by WiFi sensing and together create a motion detection system that provides unparalleled accuracy, coverage, privacy and affordability compared to other solutions on the market. PIR integration is far more complex and imposes electronic and physical design restrictions compared to WiFi sensing. In terms of placement, PIR systems are difficult to install, requiring line-of-sight and a device in every room for localisation. WiFi Motion requires no line-of-sight or installation and is also a scalable solution compared to PIR. Much like cameras, PIRs can only cover so much space, but WiFi Motion can cover the entire home and even detect motion in the dark and through walls, without adding additional devices to the home. WiFi Motion detects less distinguishing context than cameras and microphones, but more context than regular PIR sensors for the perfect balance of privacy and highly accurate motion detection. Privacy solution While cameras have been the security solution for years, WiFi Motion offers a more affordable solution that can rival the privacy and coverage capabilities of even the most high-end cameras. With such a wide coverage area, one might think that WiFi sensing infringes on privacy, but actually, the opposite is true. With WiFi Motion, the contextual information collected cannot be used to identify a specific individual, unlike cameras which can clearly identify a person's face or microphones, which can identify a person's voice. It is different from other smart home security options that use cameras and microphones because it only senses motion using WiFi signals - it doesn't "see" or "listen" like a camera or microphone would. This provides opportunities for added security in spaces where privacy might be a concern and installing a camera may not be a comfortable solution, such as bathrooms and bedrooms. The data collected is also anonymised and highly encrypted according to stringent industry privacy standards. Existing connected WiFi devices then become motion detectors Additional WiFi sensing applications Since WiFi sensing technology requires no additional hardware or subscription fees, it is much more affordable than other motion detection solutions. It can be used as a standalone solution, or it can be easily layered into more complex systems. This ease of integration, scalability and relatively low cost brings a lot of potential for various applications. Motion detection can trigger other smart devices in the network to turn lights on or off In eldercare, for example, WiFi sensing can be used to help seniors live comfortably in their homes for as long as possible. With the increasing aging population and high costs associated with care homes, the market for this application is considerable. Caregivers can use an app to monitor movement in their loved one's home and be alerted about unusual movement patterns that could indicate a concern. For smart homes and other environments that have a network of smart devices, the artificial intelligence (AI) component of the technology allows for improvements to automated features. Motion detection can trigger other smart devices in the network to turn lights on or off or make adjustments to the temperature in a room. Security for the commercial sector For office buildings and other commercial properties, it is easy to see how all of these features could be scaled up to offer a highly accurate and cost-effective motion sensing and smart device automation solution. Cognitive Systems is closely involved with the development of WiFi sensing technology, working with various industry groups to establish standards and help it reach its full potential. WiFi Motion is merely the tip of the iceberg in terms of motion sensing possibilities, but its applications in the world of security are undeniably compelling. It is an exciting time for the wireless industry, as one works with stakeholders in the security space to explore everything this technology can do.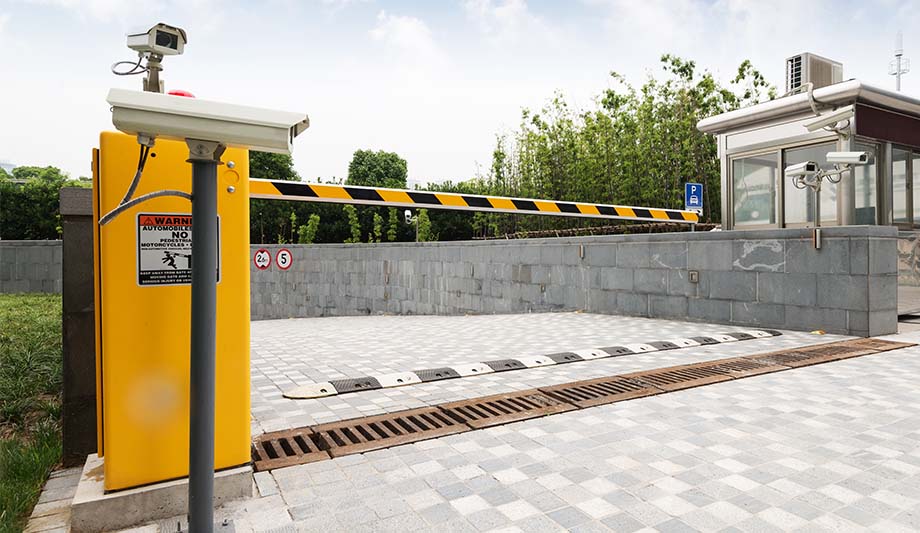 Automatic gates: Making the right investment for access control
The experience of the COVID-19 pandemic has made us all more conscious of who is coming and going from our property. Whether it is a family home, business premises or public building, property owners want full control over access for protection and peace of mind. As a provider of access control technologies, we are seeing a growing demand for automated gates with a variety of access control systems. There are a number of considerations that buyers need to make when investing. And as an installer, there is advice that you can offer to help your clients make the right choice for their property. Here are some of the key considerations you'll need to make and discuss with your client. Whomever you buy from, you should be offered more than a simple instruction manual. Electronic locks, magnetic locks and code security In the first instance, you'll need to advise on the type of lock and access control available. Electronic locks release on the operation of the automation system to allow the gates to open. Locks are required for all non-locking (also known as reversible) operators and are recommended for any gate on a multi-user site or any gate over 2.5m. Apply the same logic to an automated gate as you would to a domestic door – for example, you wouldn't fit your front door with a lock on the same side as the hinges or a drop bolt at the hinge end of a manual gate so why dispense with this logic when the gate is automated? Electronic locks release on the operation of the automation system to allow the gates to open There are a number of locks on the market including magnetic locks, drop locks that "shoot" a bolt into the ground and side latching locks. These are all designed for external use. While the gate itself will provide physical security, the customer will want to feel in control of who enters their property, when and for what purpose. Consider access for post and deliveries, waste disposal and visitors arriving on foot etc. There is a range of options available. Intercom systems will allow the user to vet visitors, keypad entry can allow remote access for visitors with a specific code, remote controls allow an oncoming driver to open the gates without getting out of the vehicle, and a timer control can be used to open or close the gates at certain times of the day. Vehicle detection loops can be installed discreetly under the tarmac allowing the presence of vehicles to exit the gates and prevent closing whilst obstructed. Sliding gates versus swinging gates There are a number of locks on the market including magnetic locks, drop locks that "shoot" a bolt into the ground and side latching locks Gates can be automated to either swing or to slide open and in the case of swinging gates, the opener may be concealed underground or gate mounted. The most suitable opener for your installation will depend on the space available and the type of gate selected. Concealed underground automation is ideal for highly ornate gates. However, where gates are fully infilled (typical of many timber designs), gate mounted openers are concealed from the front of the gate by the gate leaf and present a cost-effective option. The choice between slide and swing is largely down to space - swing gates require a clear space for their opening arc whilst sliding gates require space to one or both sides of the gate. Sliding gates are perhaps the best choice where the drive slopes or when drive space is limited, as they use the least space when opening. Voltage Most swing gate and sliding systems are available in 24v or 230v. The 24v systems still need 230v mains power – there is a transformer built into the 24v control panels. Deciding which voltage to use can include a combination of factors such as the material of the gates, the location of the system and the safety features you want. Concealed underground automation is ideal for highly ornate gates With wrought iron gates, the wind can pass through them whereas with fully boarded wooden gates (popular because they give full privacy) the wind has nowhere to go, so they act like sails. For commercial or industrial applications with larger entrances and a heavy gate, you may need 3 Phase 400v power (sliding gates only). Installing gate motors in confined spaces The environment in which you are fitting may well influence which gate and motor you recommend. Will it be in an exposed area which is subject to the elements? Will it be positioned on a slope? Sliding gates are perhaps the best choice where the drive slopes or when drive space is limited Installers have always faced the challenge of installing gate motors in confined spaces. When fitting a pedestrian gate, there is often limited space in which to work – potentially making an installation time consuming and technically demanding. If this is the case for you, consider a gate operator which is designed specifically for installations with limited space for manoeuvre. An example of this is the E5 compact gate operator. The operator is not only small but has an optional slide lever attachment designed for installations where there is extremely limited space, meaning that just 8cm of the pillar is needed for installation. What's more, improved fixing points and a simple 'hook and fasten' process means assembly is safe, quick and straight forward. Ultimately, you'll be looking for a good quality, reliable product with good service. Work with a supplier that offers more than just a manual. If they are happy to offer training, their time and advice when you buy, the chances are you'll get their support long term.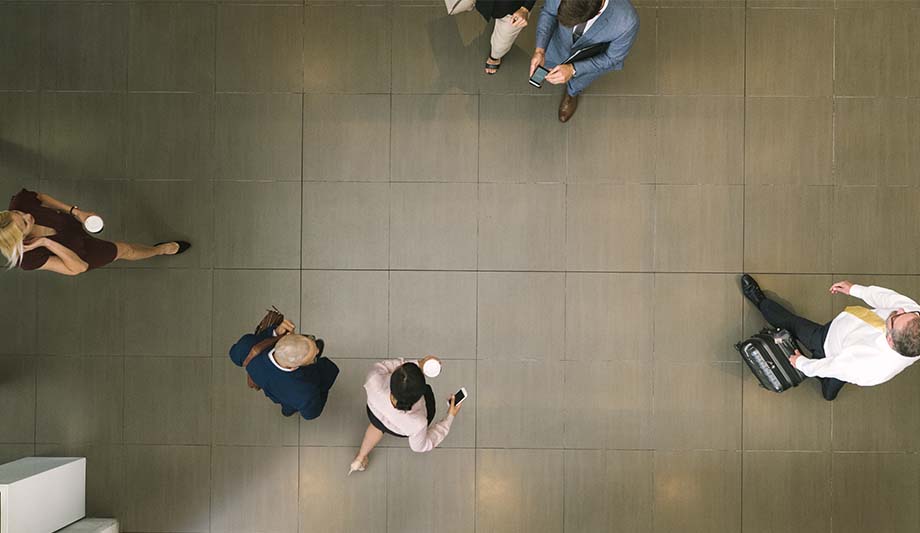 4 ways to keep your workplace protected from COVID-19
The unprecedented global impact of COVID-19 has taken its toll on all of us, but as cases of the virus thankfully recede, employers are now forced to confront how they can enable a safe return to work for employees. For many employers, this means they will have to carry out a COVID-19 risk assessment, redesign workspaces to maintain social distances, carry out more frequent cleaning, manage the transmission risk and find alternatives to touch-based security devices. Protecting workplace occupants in any emergency requires preparation and clear communication. This is especially critical in a health crisis involving an infectious disease. These are some of the essential best practices that could help organisations reduce the impact on their employees and operations during this pandemic. 1. Use a visitor management system With a visitor management system, organisations have a single source of real-time and historical insights into who is, or was recently, in the workplace. This is especially important because of the need to perform contact tracing should anyone in the organisation show symptoms of COVID-19, meaning everyone they have been in contact with needs to be contacted and asked to isolate. Yet still, first impressions are made at the front desk or lobby, where the visitor experience needs to be a positive one. At the same time, though, any emergency event requires that there be strict control over who is entering the workplace. This policy also needs to be clearly communicated to visitors. Doing this minimises risk to visitors as well as the workforce. In addition to delivering a high-quality visitor experience, the ideal visitor management system must: Enable organisations to meet regulatory compliance mandates and facilitate check-in at a self-service kiosk to minimise wait times. Customise the visitor experience to support specific security needs, such as accelerating and simplifying check-in or requiring additional security pre-checks. Automate compliance as it relates to visitor access rules with historical visit reports. 2. Pre-check questions at visitor registration kiosks Organisations can strengthen security at the registration kiosk using a flexible, enterprise-grade visitor management system to add visitor sign-in steps. This has proven successful in the past when used to control the spread of infectious disease during an outbreak. An example of this is a U.S. children's hospital which managed to reduce facility infection rates by 25 percent over a two-year period using a commercial, off-the-shelf physical identity and access management (PIAM) solution from HID Global. The solution provides two particularly important capabilities that can be used by organisations to protect their workplace from the uncontrolled spread of an infectious disease: Enhance visitor registration policy with additional mandatory questions to help identify any visitors who may need other screenings. Extend the visitor registration kiosk with a mandatory pop-up asking further questions during visitor check-in. 3. Understand who has visited your workplace Successful controlling the spread of infection throughout a facility requires the ability to automatically maintain an auditable trail of activity. This can be done using an enterprise-grade visitor management system that makes it easy to retrieve historical visit reports. This provides a timeline of who was in the workplace, and when they were there. Key features include: A single dashboard providing useful visitor insights at your fingertips. Historical reports that provide visitor details including location and contact information, all in compliance with General Data Protection Regulation (GDPR) and other privacy regulations. 4. Clearly communicate how infection risks can be reduced Global organisations must actively communicate with visitors and employees on the outbreak of infectious diseases and follow best practices outlined by the World Health Organization (WHO). Here are several things organisations can do in this area to help maintain a safe and healthy workplace: Re-enforce and communicate WHO best practices with guideline posters in the front lobby and throughout the workplace. Add posters that also encourage regular and thorough washing of hands. Encourage everyone to cough or sneese into their shirt sleeve in their flexed elbow or cover their mouth and nose with a tissue. Encourage everyone to keep a relatively safe distance from each other and use alternatives to handshakes when saying hello. Organisations must contend with a variety of workplace challenges during the outbreak of an infectious disease. These challenges can be solved with best practices that include a comprehensive visitor management system that automates critical check-in policies and maintains an auditable trail of visitor activity.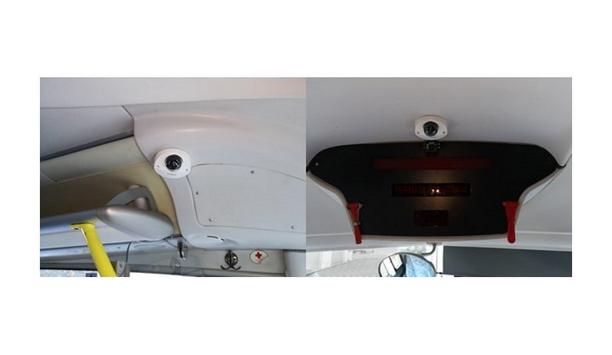 Dahua mobile solution installed by ARST transport company to enhance passenger security
ARST is a public transportation company in Cagliari, Italy. The company operates a massive fleet of about 800 public buses throughout the island of Sardinia. During the vehicle modernisation process, the company decided to deploy new centralised CCTV systems to enhance the security level of passengers and drivers. First of all, the low-definition images captured by the original surveillance equipment cannot meet the company's advanced monitoring needs. Second, the bus driver could not achieve point-to-point communication with the command centre in real time. In addition, in case of an accident, there was no emergency button on the bus before to report the emergency to the command centre. Customised mobile solution To help ARST revamp its bus security system, a customised Dahua mobile solution consisting of more than 3,000 cameras and 750 MXVRs, Panic Buttons, DSS integrated platform as well as other accessories was employed. The data collected from the front-end cameras is integrated in the control room via DSS4004, where emergency calls, geo-localisation of vehicles and statistics can be managed. Each bus is equipped with a penta-hybrid video recorder MXVR6212, 4, 6 or 8 HAC-HDBW2241F cameras Each bus is equipped with a penta-hybrid video recorder MXVR6212, 4, 6 or 8 HAC-HDBW2241F cameras and panic buttons. The main features of the systems are: data encryption, people counting, hot spot, router 3G/4G, dynamic management of the LCD monitor on board and geo-localisation via DSS app. As the first mobile XVR adopting HDCVI/AHD/TVI/CVBS/IP signals, MXVR6212 can achieve 1080P high-definition real-time recording. High performance sensor It supports real-time vehicle location tracking and monitoring, and all information such as GPS and video can be uploaded via wireless network - 3G/4G/WIFI. In addition, the device can also support connection of various accessories, such as card readers, fuel sensors, and emergency buttons. Furthermore, it has passed EN50155/ISO16750 to meet the requirements for mobile use. Other than city bus, this device can be used in various applications, such as school bus, taxi, police car, train, truck, etc. The 2MP HAC-HDBW2241F-M-A mobile camera is designed with a shock-proof compact case, which makes it convenient to be installed and adaptable to various applications. Boasting the strengths of the Dahua self-developed HDCVI technology, the camera offers high quality images and ensures real-time transmission. Also, it adopts a high performance sensor to provide incomparable performance even under extreme lowlight environment. Manage mobile devices The Dahua mobile solution with high-definition monitoring performance reduces theft and robbery on buses The Starlight feature allows capturing of more details and recognising accurate colours at night or in scenes with limited illumination. At the control room, Dahua DSS platform was utilised to control and manage the mobile devices deployed on the bus. It displays real-time location, speed, direction of mobile device, playback device's history location, and supports alarm for over-speeding, entering and leaving the E-FENCE. Aside from central management, the Business Intelligence feature of Dahua DSS platform also allows the user to export Heat Map reports and people counting statistics, helping operator companies to optimise driving route to generate more profit. High-definition monitoring With upgraded Dahua system, the command centre can communicate with every single vehicle of ARST Bus Company in real time, enabling them to deliver instructions to the driver, allowing the driver to report immediately to the command centre in case of an emergency through the panic button, and ensuring the safety of passengers and drivers. The Dahua mobile solution with high-definition monitoring performance reduces theft and robbery on buses, and enables bus companies to collect accurate information about traffic flows and automatically download data to assist efficient and profitable operation. The Dahua mobile solution mounted on board has been proven to be highly efficient and reliable, which were also applied in two other Italian bus companies: AMAT Bus Company in Taranto and AMTAB Bus Company in Bari.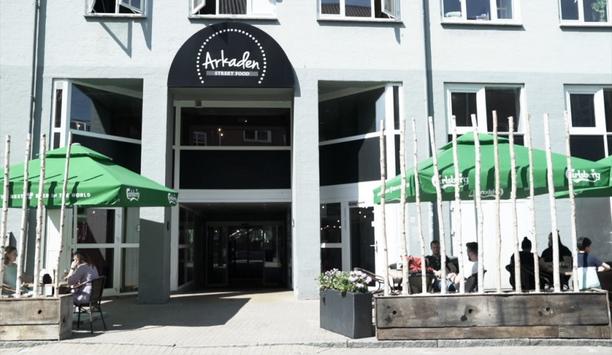 Dahua secures Arkaden Food Hall with AI-powered people counting camera to follow COVID-19 guidelines
Since the spread of COVID-19 started in Denmark, the Danish government has closed all restaurants, bars and other business areas. In order to comply with the back-to-business policies of the government, Arkaden Food Hall, a popular food court located in Odense, needs to keep the number of guests within a specific limit per square meter – 308 people in their case. Being responsible for their customers and staff, the Food Hall deployed the People Counting and Flow Control Solution from Dahua Technology, to ensure a smooth and safe reopening after the pandemic. People count solution With 14 food stalls and 2 bars, the Food Hall has two entrances. The people count from these two entrances needs to be combined and displayed on screens to determine if there is any more room for customers to enter or will have to temporarily wait at the door. The solution consists of: 2 Entrances with 5 Series IPC (HDW5442E-ZE) 2 DPB18-AI 2 DHL32-F600 1 DSS Pro License 64 Channels + BI Module People counting and flow control The Dahua AI-powered people counting camera can automatically and accurately calculate the real-time number of people entering the restaurant, avoiding congestion and helping to mitigate the spread of the pandemic. The DSS PRO platform with People Counting and Flow Control, together with monitors and DPB18A helps send different videos/pictures and editable content for guests to see. When the number of guests exceeds the set value, the platform and monitors will notify and display 'the limit is reached' on the digital signage at the entrance of the Food Hall, reminding incoming customers to wait at the door. In addition, the people counting cameras are simple and easy to install, which allowed the installer to complete the entire project in just 1 day. Enhancing the safety level The People Counting solution has given us statistics and data about the behaviour of our customers" "The People Counting solution has given us statistics and data about the behaviour of our customers, which saves us a lot of resources since we do not have to physically count the number customers at the door. Furthermore, we can provide them with important information at the entrance using the monitors. We are very happy with our cooperation." "There seem to be lots of innovative solutions out there that we would be more than happy to try out since we feel this will benefit us to be smarter and more efficient in many ways," said Sanne Brigsted, Business Development Manager of the Food Hall. Faced with the impact of COVID-19, the Dahua People Counting and Flow Control Solution enhances the safety level and competitiveness of business establishments like Arkaden Food Hall, while creating a comfortable dining environment for their guests. Restaurant management efficiency Most importantly, it has helped the restaurant to successfully achieve its primary task of reopening its food hall by allowing an operator to monitor the customer traffic in real time so that timely security measures can be taken before the place becomes packed with customers. With this smart system, no additional employees are needed to count customers manually at the door, which can significantly reduce labour costs and improve restaurant management efficiency. Moreover, its monitor can serve as a notice board to inform customers or as a multi-purpose advertising screen with event marketing and planning based on the DSS Pro's intelligent data analysis, providing a platform with huge expansion potential and creating business opportunities for the restaurant.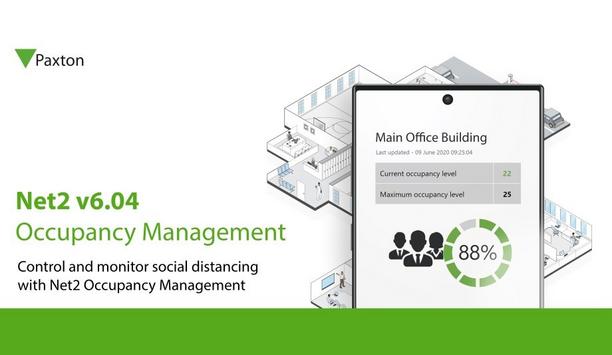 Paxton unveils new version v6.04 Net2 Occupancy Management & Thermal Scan integrations to facilitate COVID-secure Buildings
Paxton Access Ltd. (Paxton) has announced new additions to their renowned Net2 access control product line, helping installers make their customers' buildings more COVID-secure. The latest version of Net2 – v6.04 has been in rapid development since May 2020 and is now ready for installers to download. Net2 – v6.04 The latest version features Net2 Occupancy Management, which allows enterprises to limit the number of people in any given area, either barring access or sending an email or text to the building manager when a space nears capacity. It works across multiple areas of a site and can be set to operate a one-in, one-out system to support social distancing measures. In addition to this update, installers who want to use thermal scanning to help limit the spread of the virus can do so with three new thermal scan integrations. Making buildings more COVID-secure We understand the important part that access control plays in managing the flow of people around a building" Adam Stroud, Chief Executive Officer (CEO) at Paxton Access Ltd. stated, "We understand the important part that access control plays in managing the flow of people around a building in order to support a hygienic environment. In addition, controlling the density of people in any given area is a valuable tool to help businesses of all types to become 'COVID-secure'." Adam adds, "Net2 is one of the best-selling access control systems and so we have developed the new Occupancy Management feature to meet this specific need. For new and existing Net2 customers we hope that this new functionality helps the efforts that we are all making to observe social distancing and keep people safe." Occupancy Management with Net2 v6.04: Ensure users maintain a safe social distance by setting and controlling the maximum number of people in any given area. Real-time visual reports - see live occupancy levels in a clear, web-based visual report from smartphone, tablet, PC or widescreen wall display. Dynamic control of entry permissions - set alerts and prevent user access when maximum capacity is neared or reached. Simplified area management - set and manage multiple areas simultaneously, with specific occupancy levels per area. Support continuous flow of people movement with one-in-one-out user access when people numbers are high. Thermal scan hardware Paxton has also tested a range of thermal scan hardware and the company's free 45-minute webinars will take installers through what is available and how to apply it. Paxton references solutions from Hikvision - Face Recognition Terminal (Minmoe), Dahua Technology - Thermal Temperature Station and ZKTeco – SpeedFace to help ensure health and wellbeing in high security areas and identify people that could be at risk, quickly. Net2 integrations with Hikvision, Dahua, and ZKTeco solutions Paxton has validated Net2 integrations with Hikvision, Dahua, and ZKTeco Paxton has validated Net2 integrations with Hikvision, Dahua, and ZKTeco. However, Net2 can work with most thermal devices that utilise a Wiegand output. Paxton has been running their 'Guide to COVID-secure Buildings' webinars to help get the U.S. back to work safely. Installers receive a live 45-minute webinar that will take them through the CDC and OSHA guidelines, as well as a free end-user guide to help their customers understand the access control solutions available when updating their buildings. 'Guide to COVID-secure Buildings' webinars Gareth O'Hara, the Chief Sales Officer at Paxton Access Ltd. said, "We've had a great response from customers so far, with hundreds joining us in the first couple of weeks. The webinar provides installers with practical access control solutions that businesses need now." He adds, "The new Occupancy Management feature in Net2 has been eagerly anticipated and we are looking forward to getting it out there to help with social distancing on sites around the world. We are continuing to develop Net2 in line with installer feedback to provide even more flexibility for COVID-secure buildings, so watch this space." Paxton's latest webinar, the Guide to COVID-secure Buildings with Net2 started on June 30 and runs twice weekly.
Related white papers
11 considerations for embedded system RFID readers
Beyond security: access control for multi-tenant sites
Access control & intelligent vehicle screening
Featured white papers
Smart security cameras: excellence in retail
Download
5 reasons to integrate mobile technology into your security solution
Download
Automatic vehicle identification: State of the industry 2020
Download